2005 Cubs Convention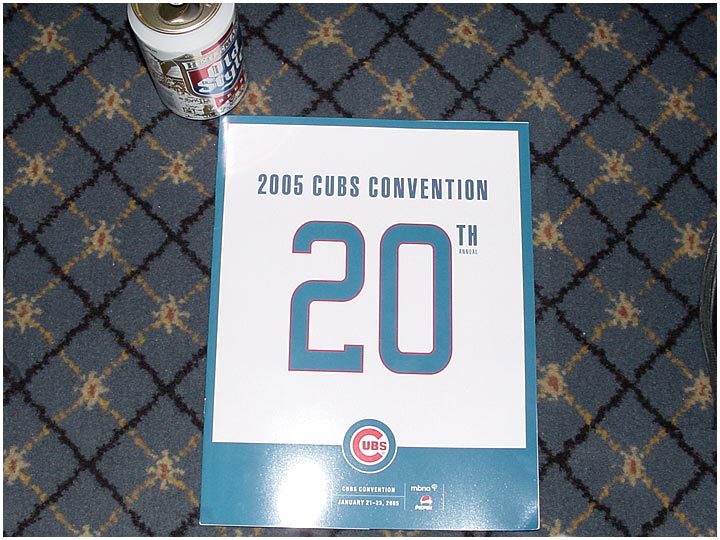 Opening Ceremonies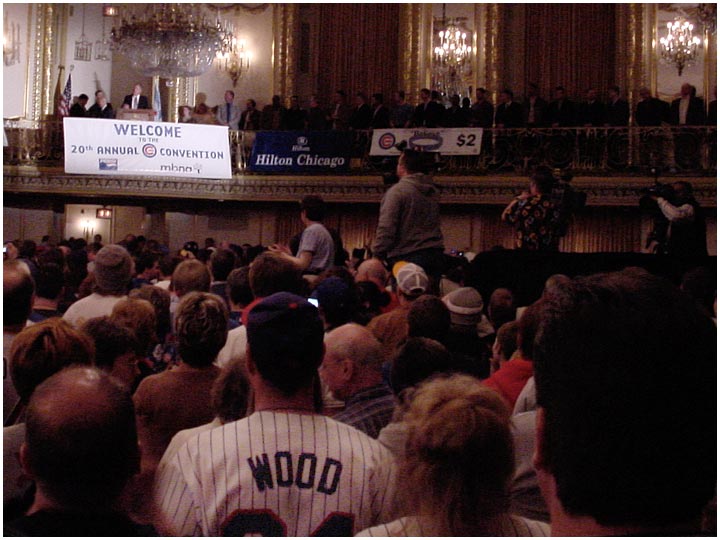 Your Chicago Cubs... and a whole lot of fans.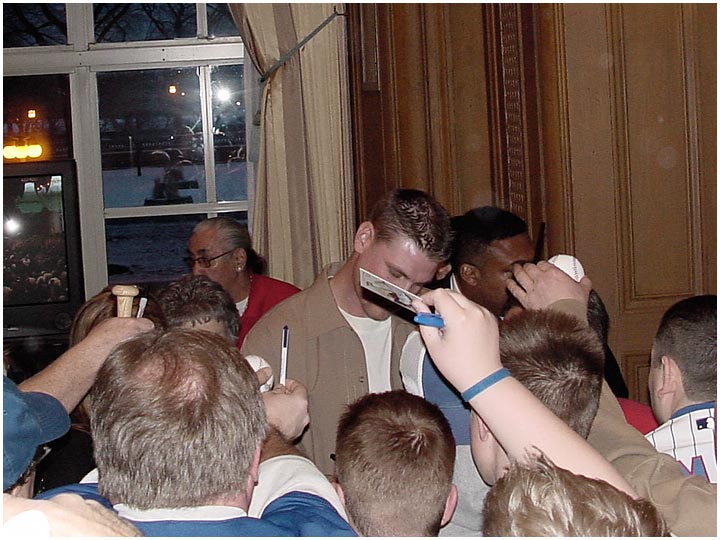 Kerry Wood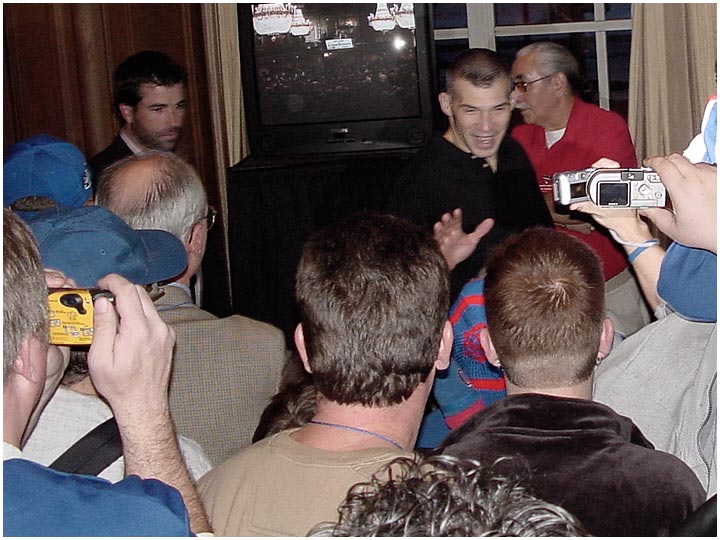 Joe Girardi followed by Todd Walker.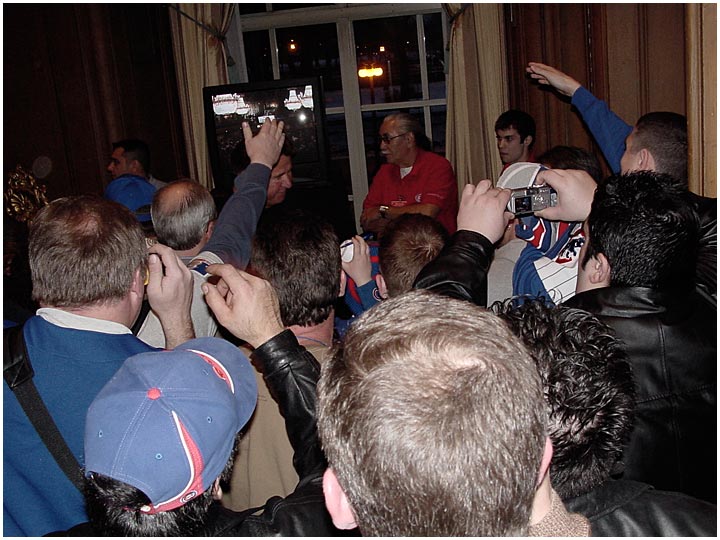 I catch a peek at Ron Santo whose ever-cheerful face is
surrounded by the a mob of adoring fans.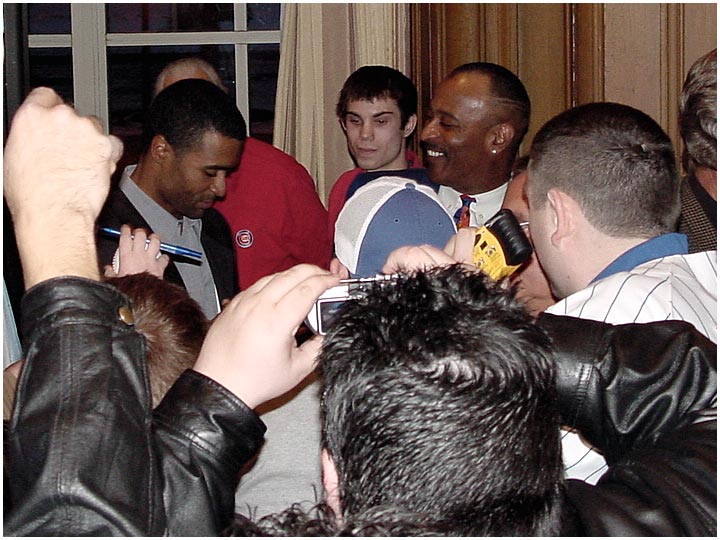 Corey Patterson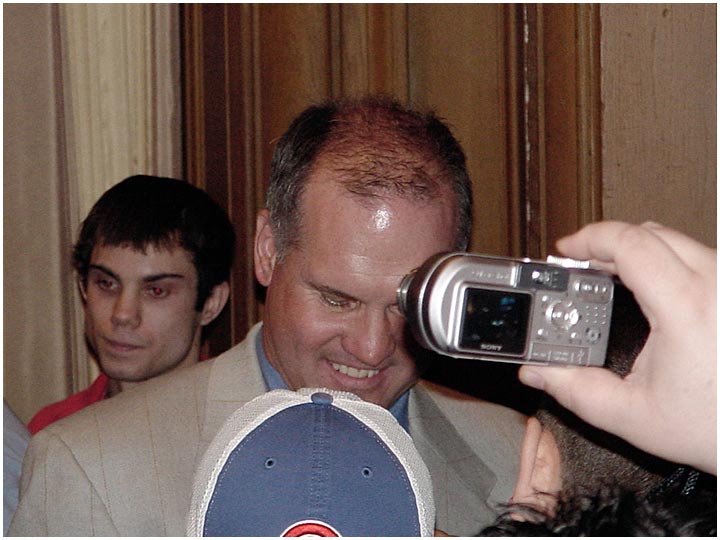 Ryne Sandberg with a camera in his eye. And who is that creepy kid in the background?
Panel discussions with the Cubs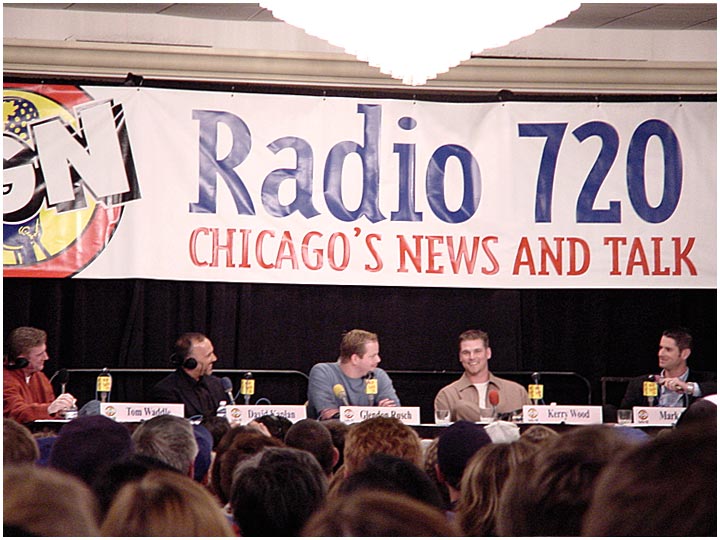 Glendon Rusch, Kerry Wood and Mark Prior give the crowd a pitching clinic.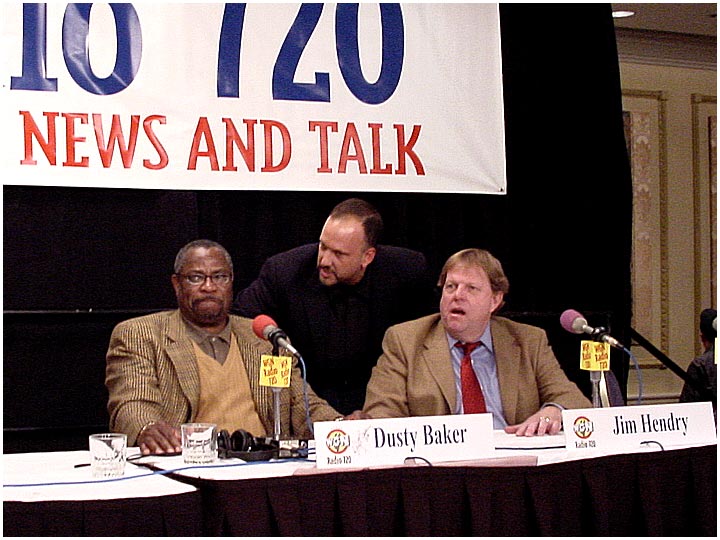 Baker and Hendry look as confused at this table as they do running the Cubs.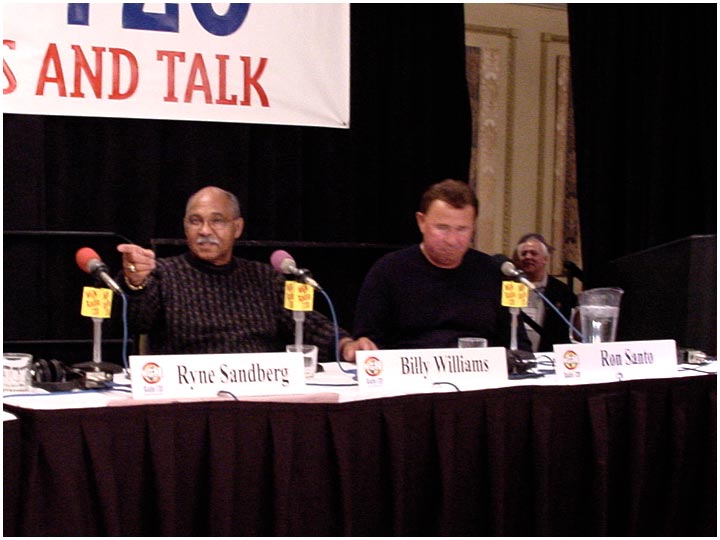 Good times.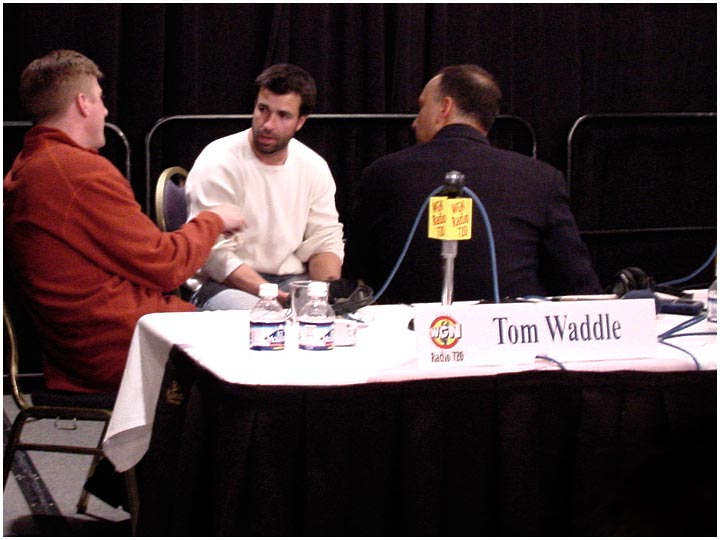 Waddle grills Todd Walker.
Gallery of Cubs Stuff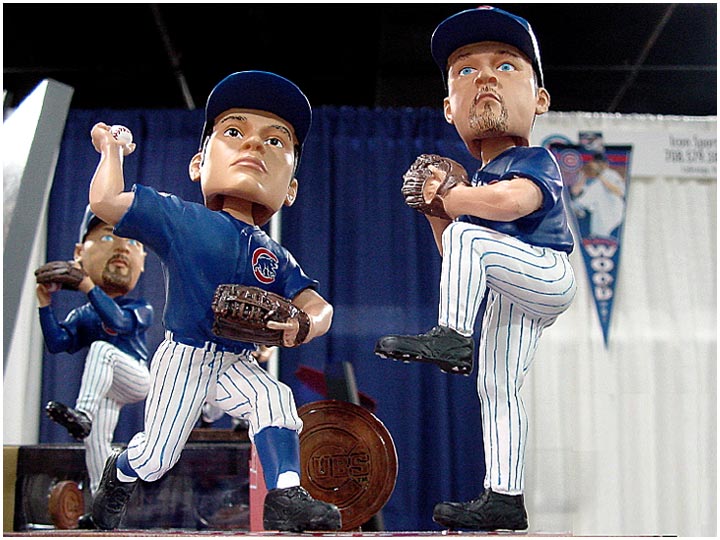 Would you believe? They sell Cubs stuff at the Cubs Convention!
Mark Prior and Kerry Wood bobbleheads.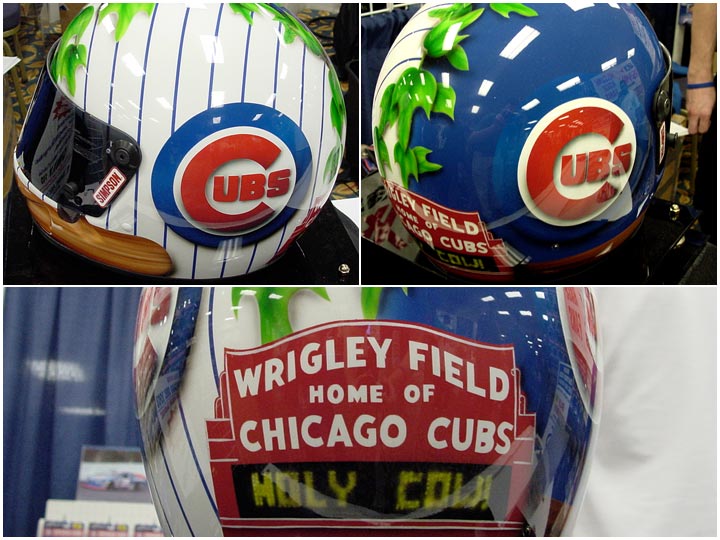 Motorcycle helmet.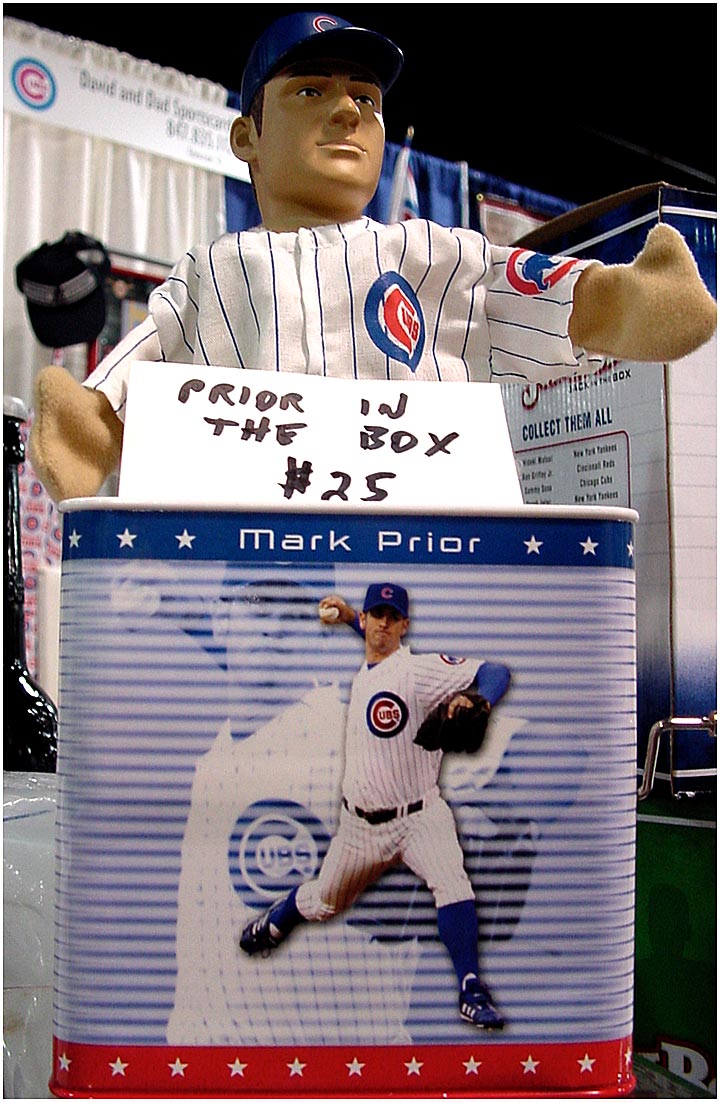 I was
thisclose
to buying a Prior in the Box.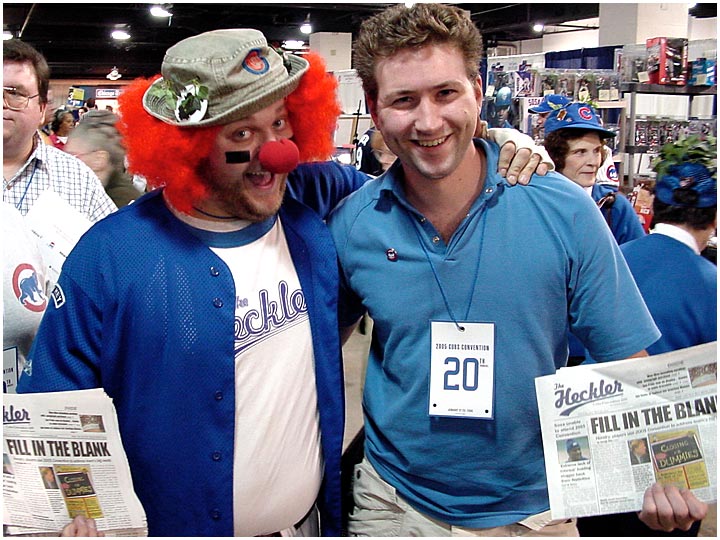 The Heckler's GOT ME! Say hello to Chug Chug the Comeback Clown.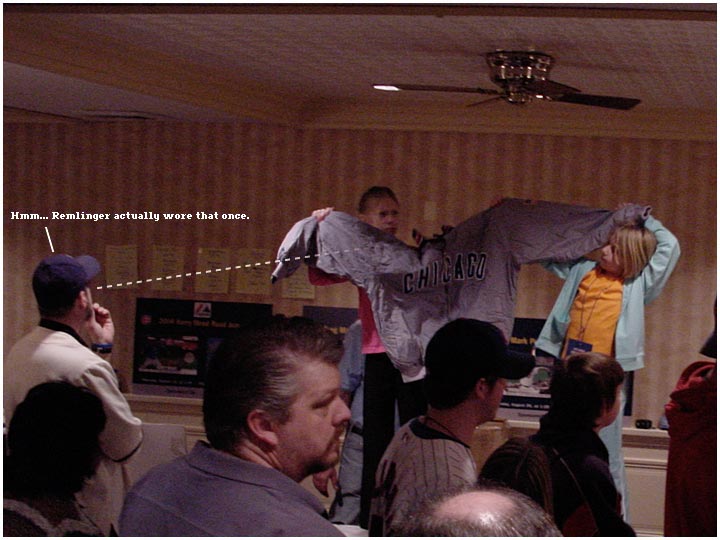 Auction room items: For $700 you can buy a Cubs warmup jacket worn by Mike Remlinger!
Autograph Lines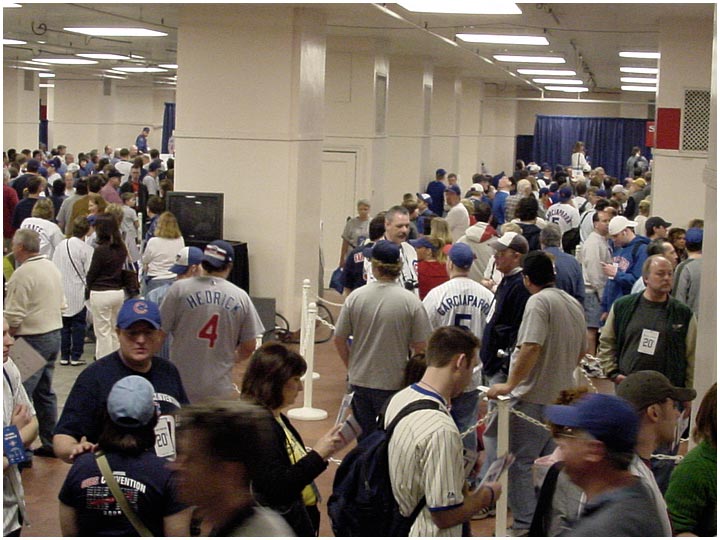 ... long autograph lines!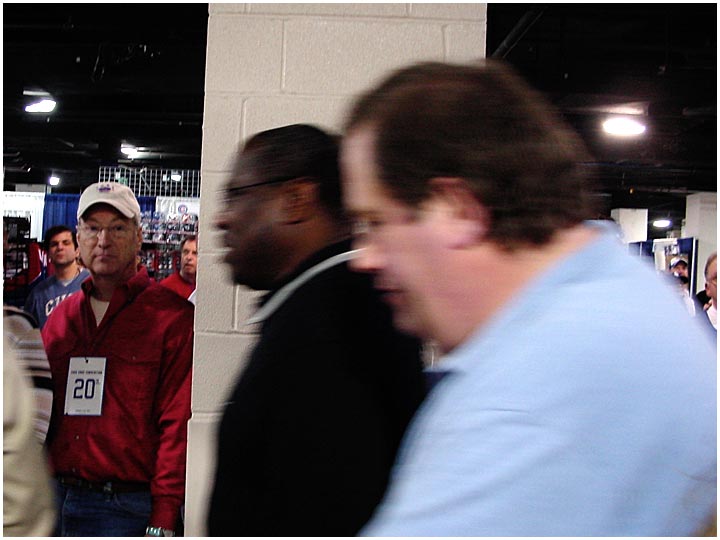 Dusty Baker zooms past me on the way to the photo booths.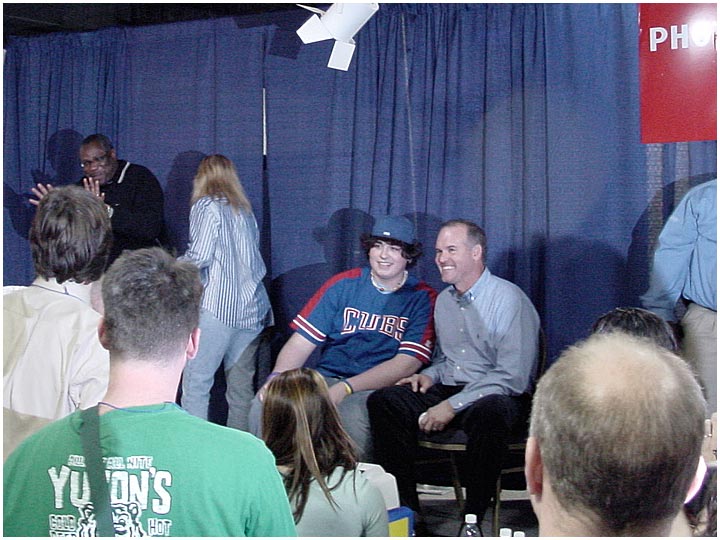 Ryno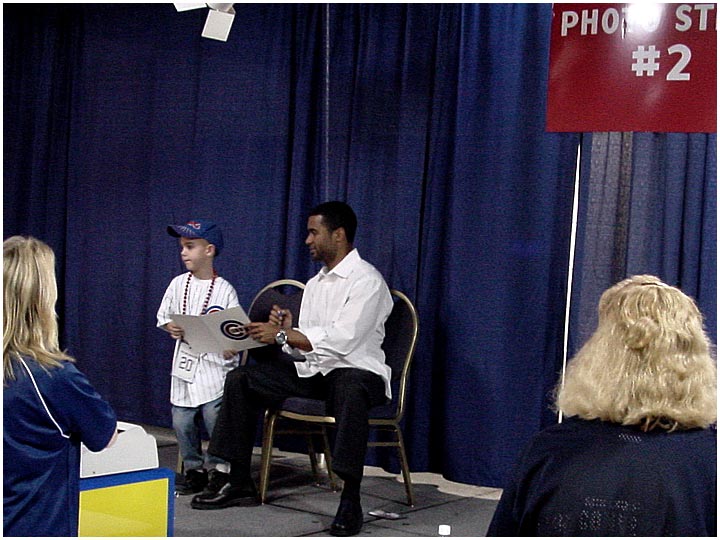 Corey Patterson is cute as a button.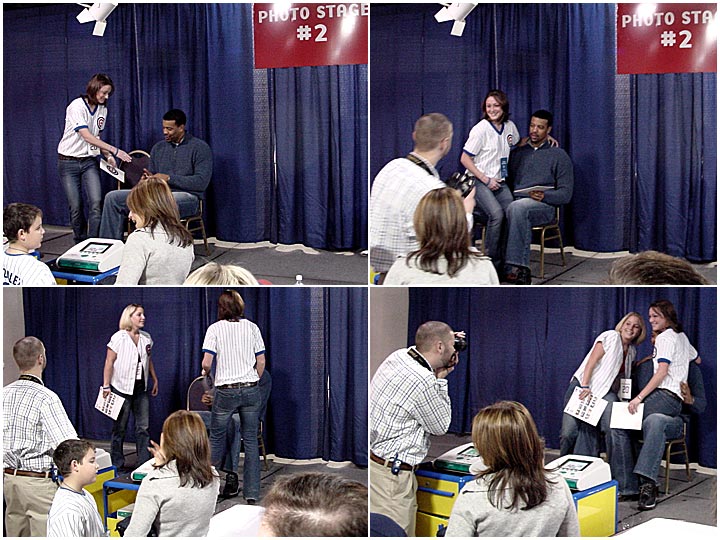 Derrek Lee is a stud.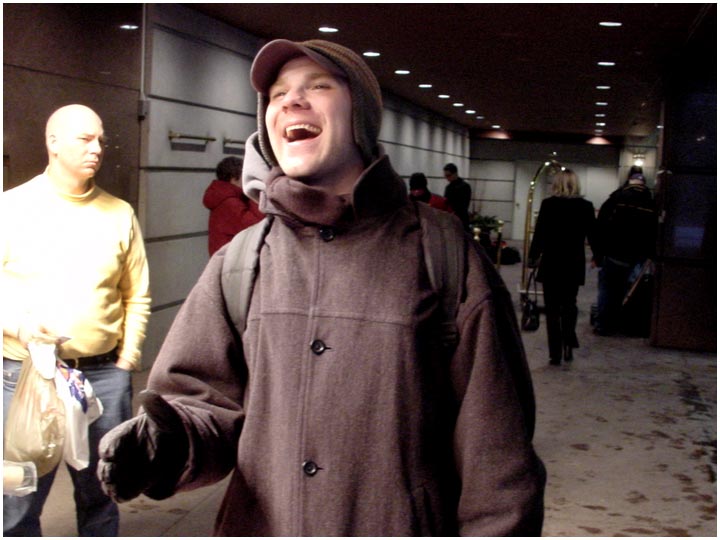 Nick didn't wait in the lines to meet any Cubs but he did pose in this photo
so he could be edited into a photograph with a Cub.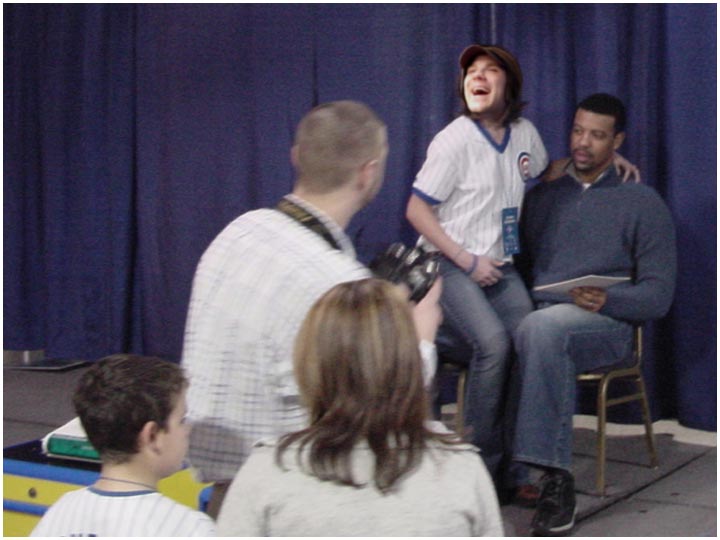 Nick Baer and Derrek Lee.