Honeymoon in Kauai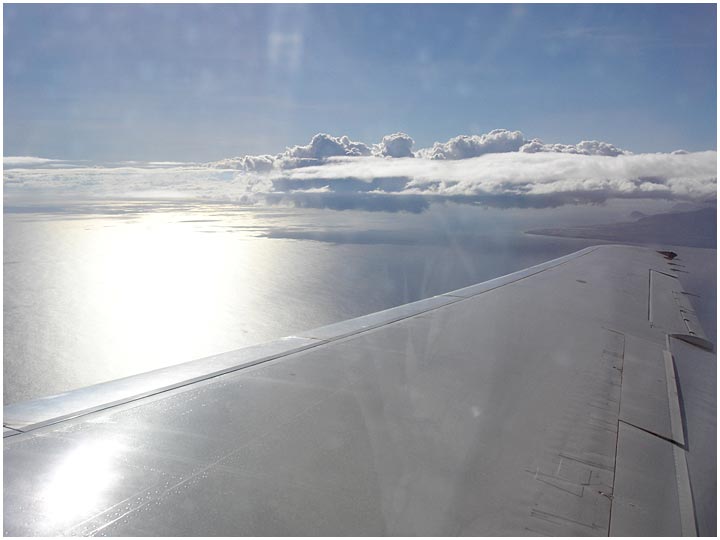 And we're off!! A short flight from Oahu to Kauai.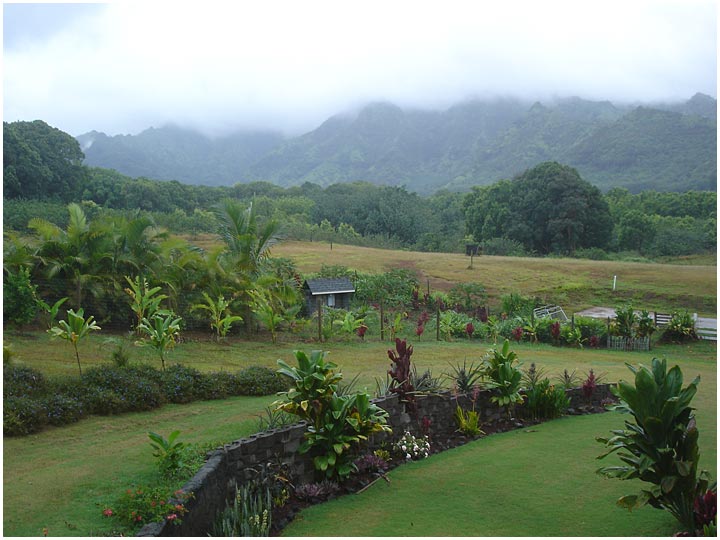 45 minutes later... Looking out into the mountains from the porch of our rental unit.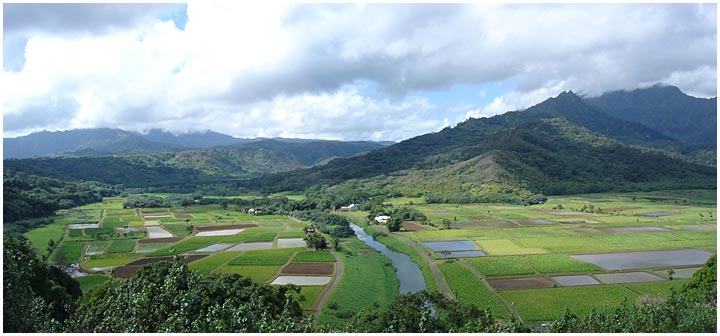 Taro Fields of Hanalei

(Click to enlarge)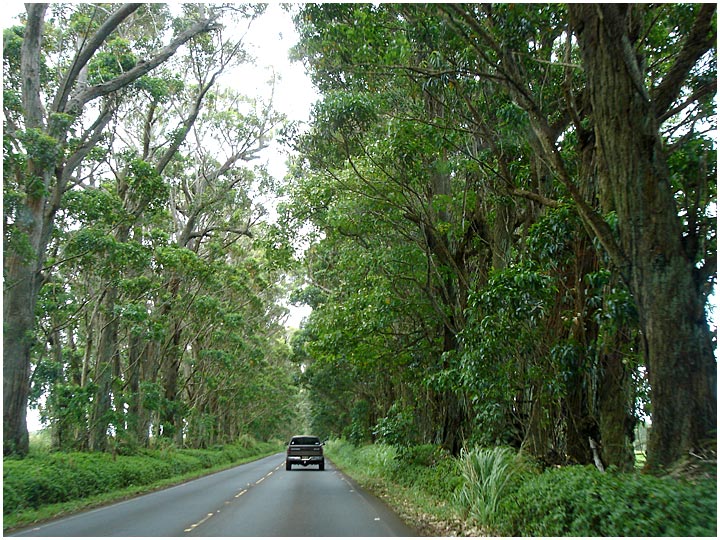 The road to Poipu was protected by an impressive tree canopy.
Body Boarding at Brennecke's Beach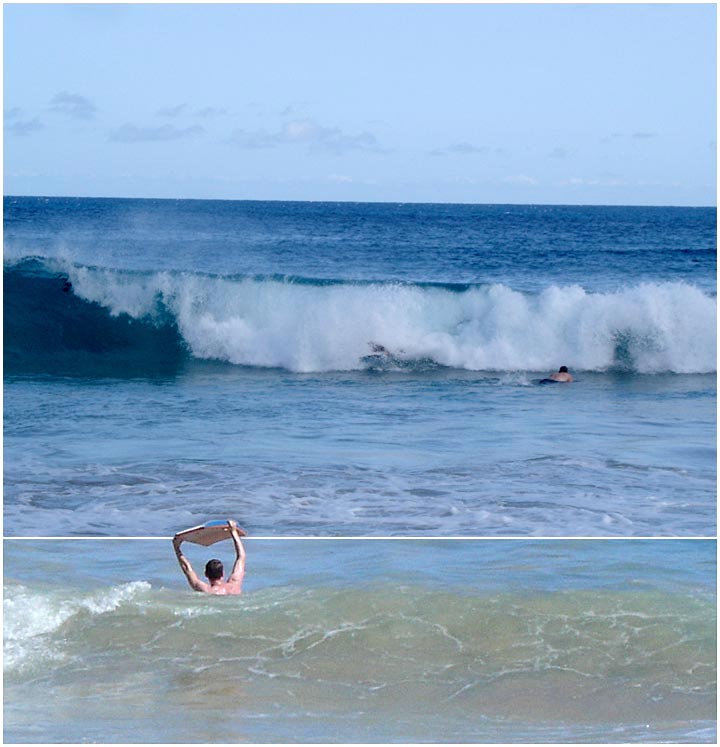 Half the fun is finding a wave. Remember to duck on the way out!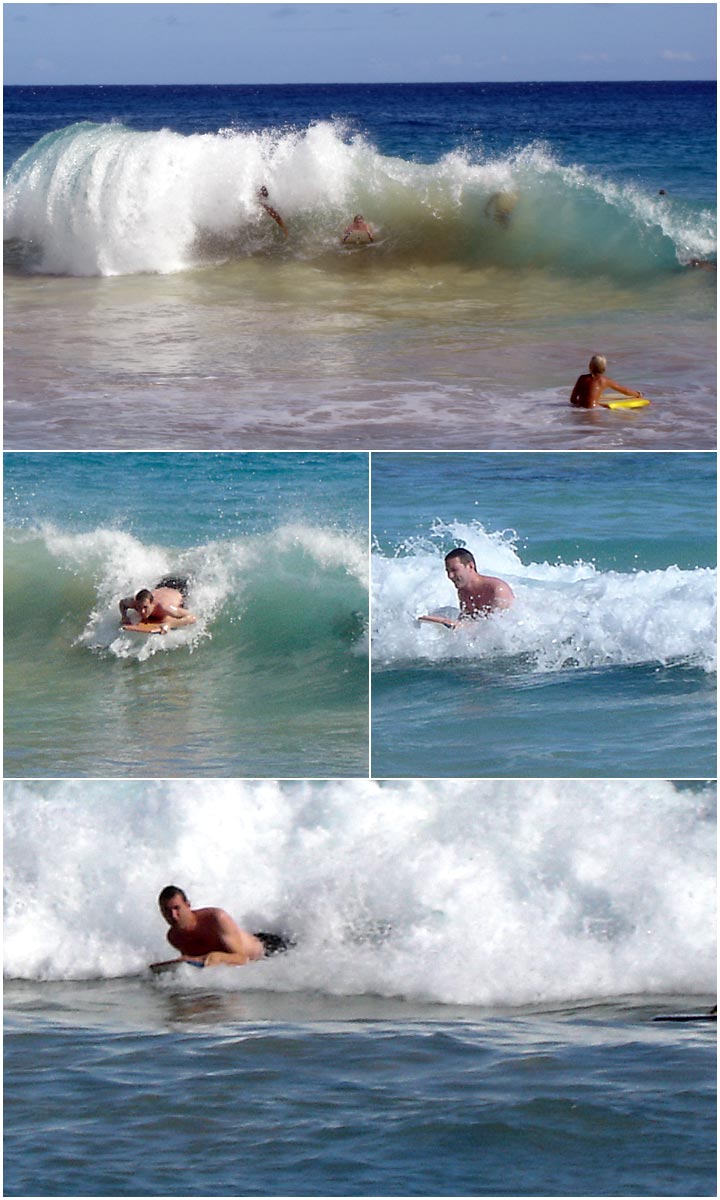 Liquid fun.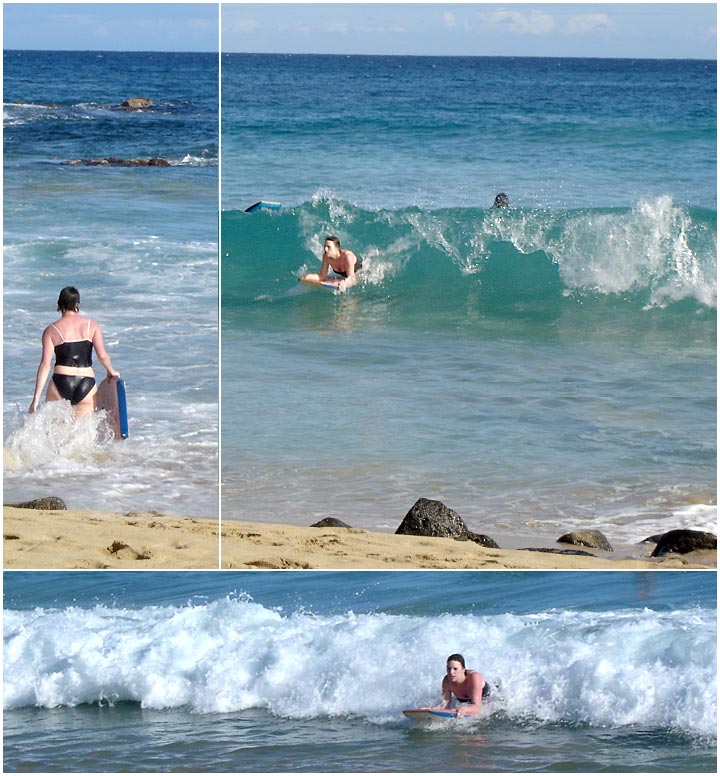 Kate takes a turn in the surf.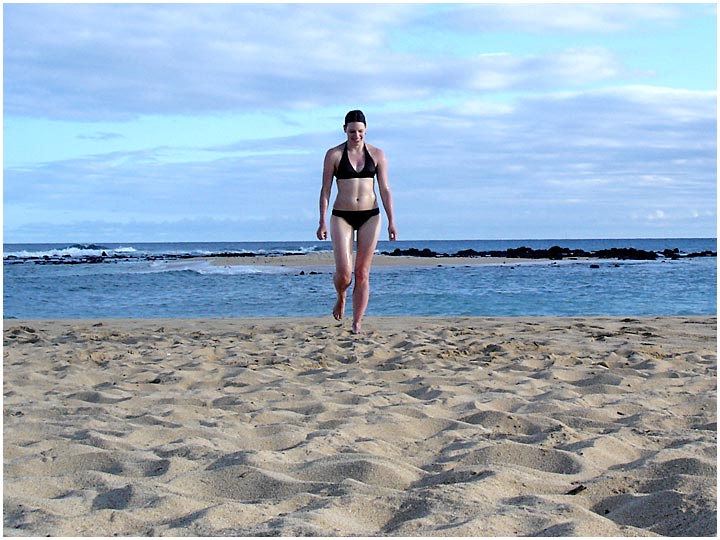 ... and gives me her best Bond Girl impression at Poipu Beach.
The Spouting Horn Blow Hole!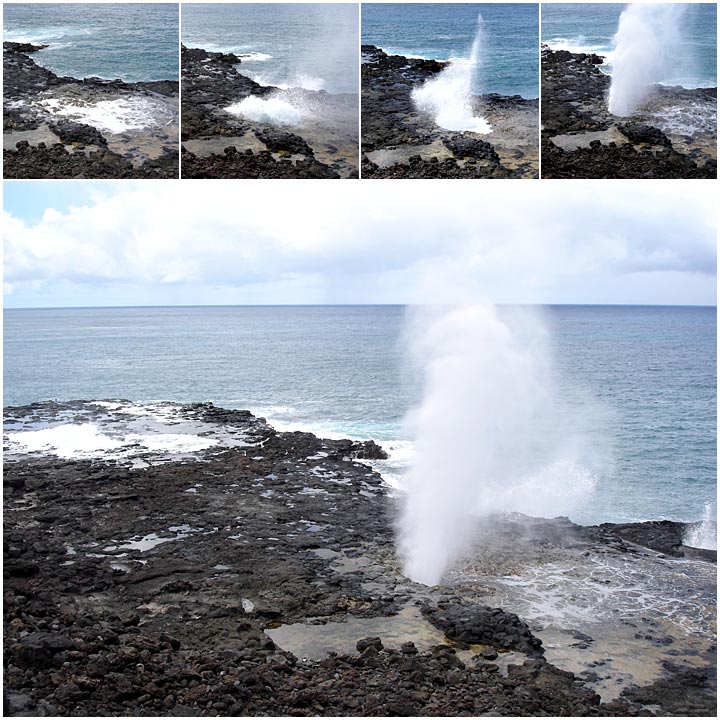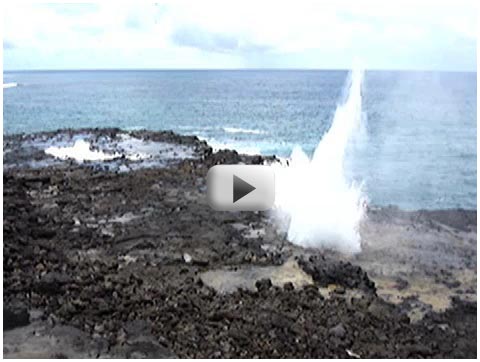 Click to watch video.
Queen's Bath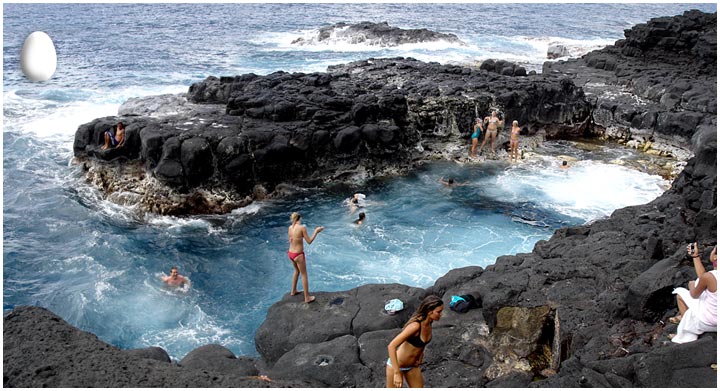 We spotted pro surfer Bethany Hamilton.

(Click to enlarge)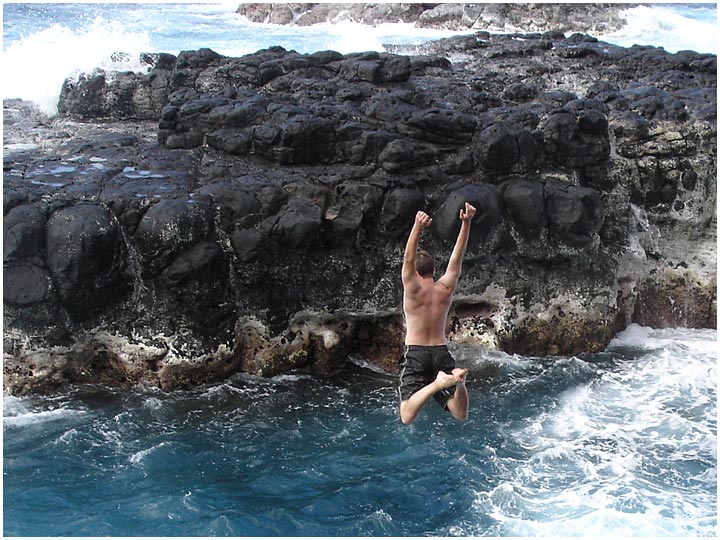 My turn!!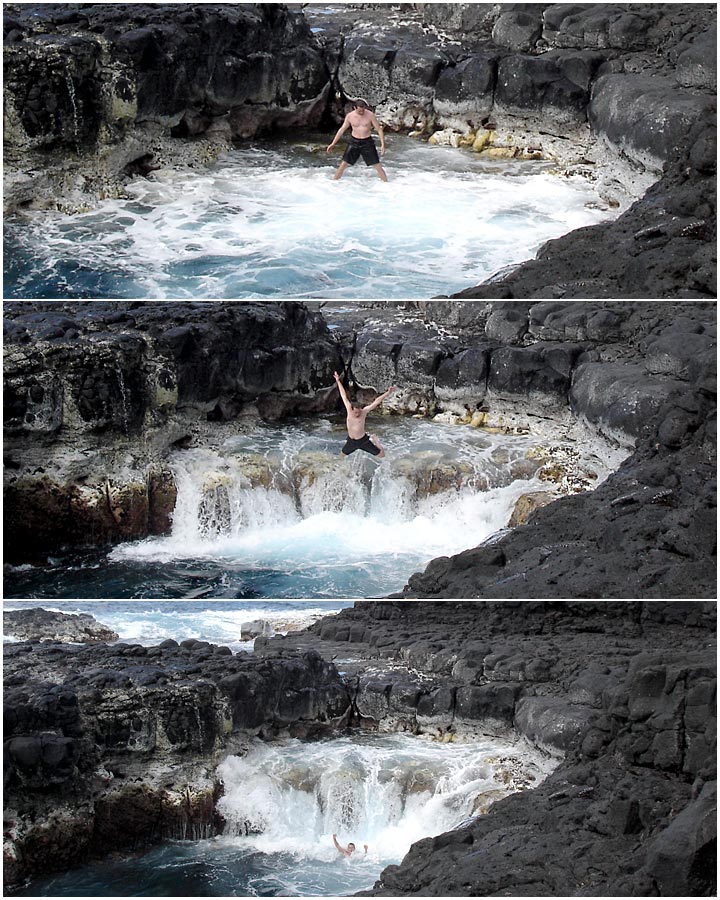 Too much fun!!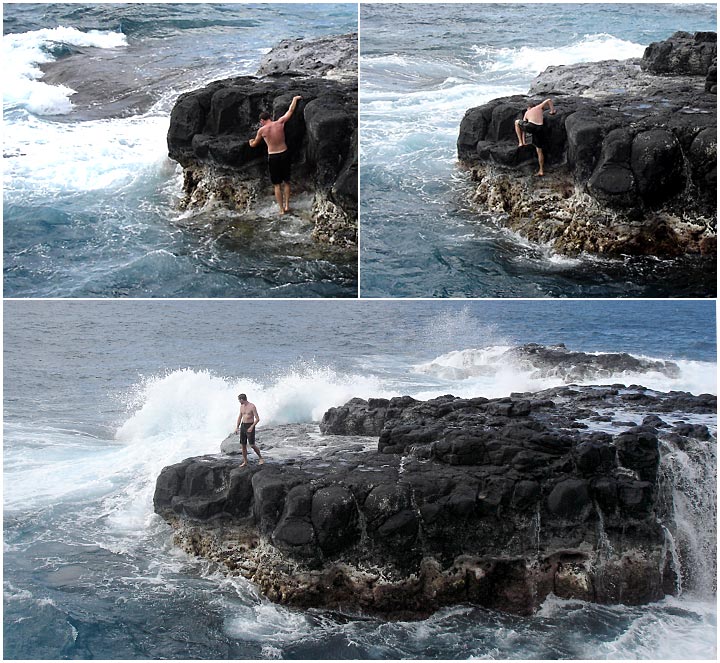 I could spend the whole day here.
Secret Beach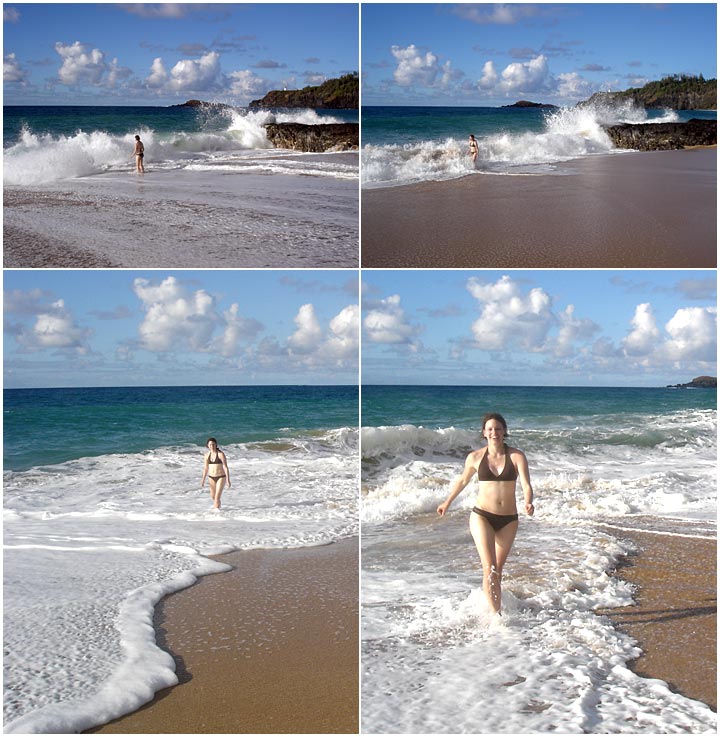 Kate enjoyes a romp in the waves.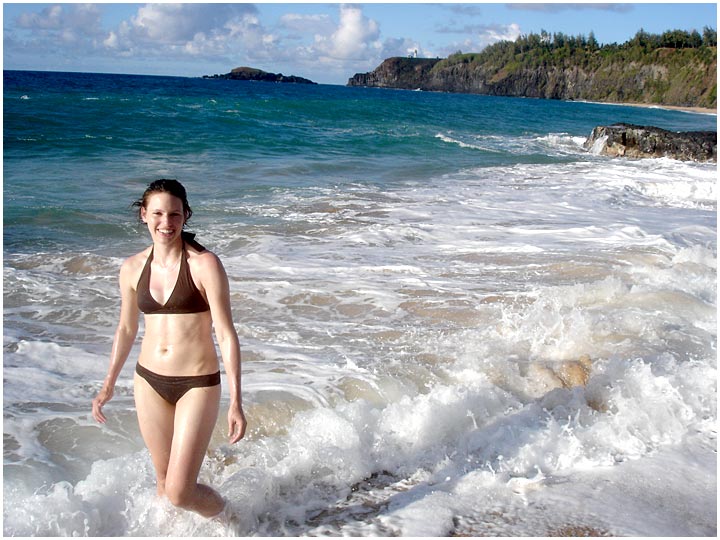 Road to Waimea Canyon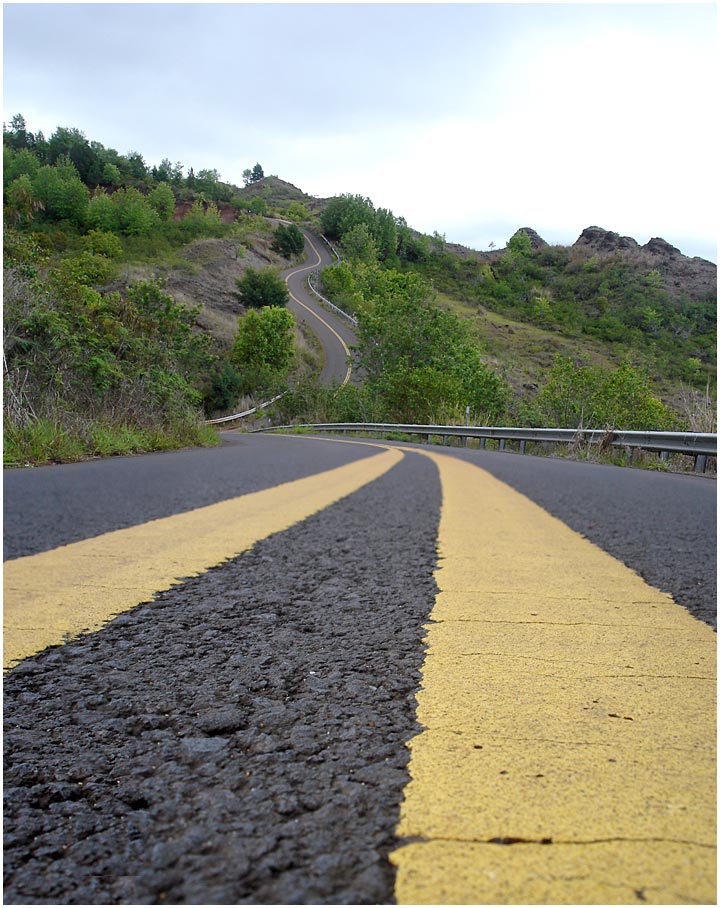 Twisty roads...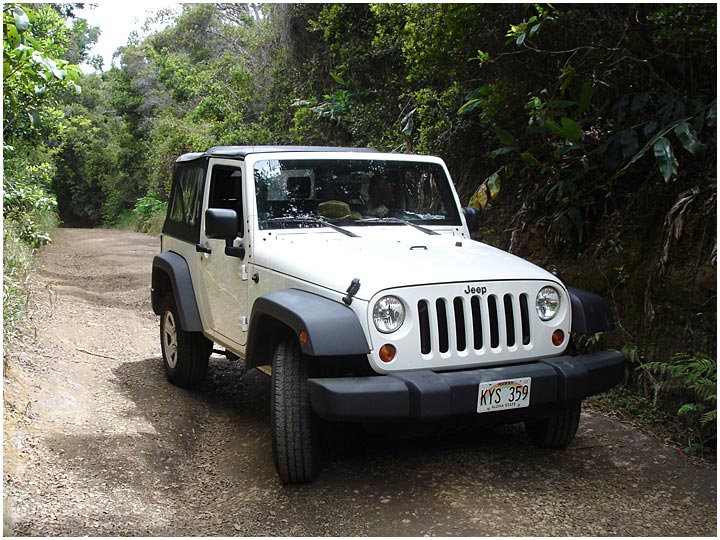 ... made me and our Jeep happy.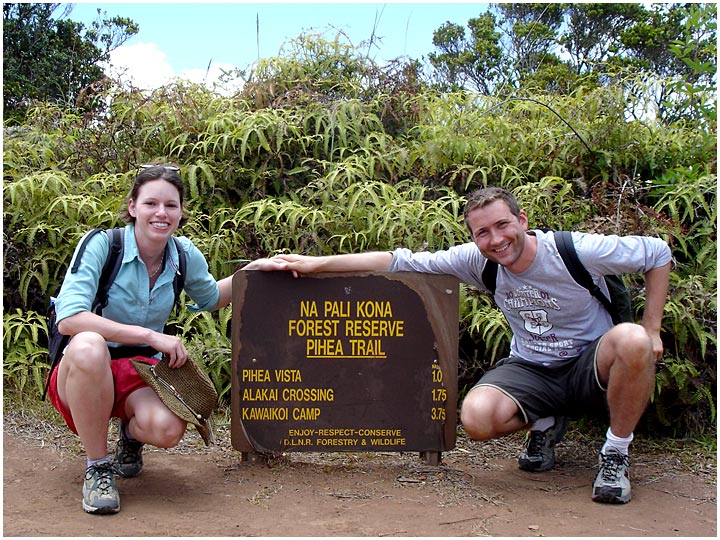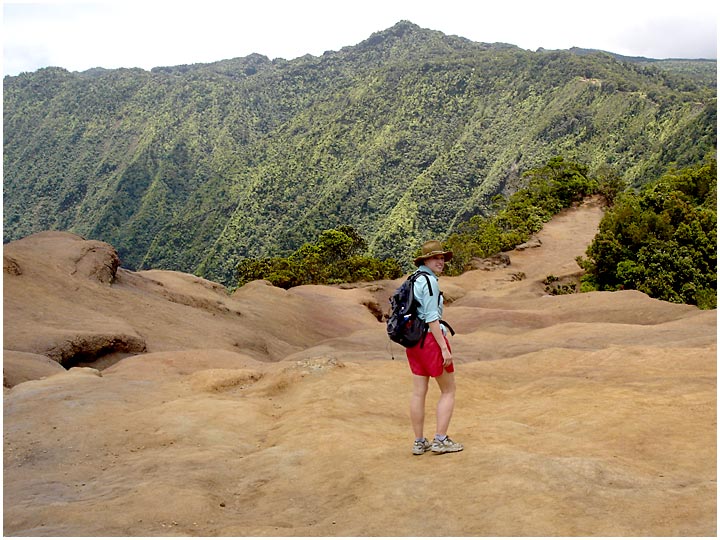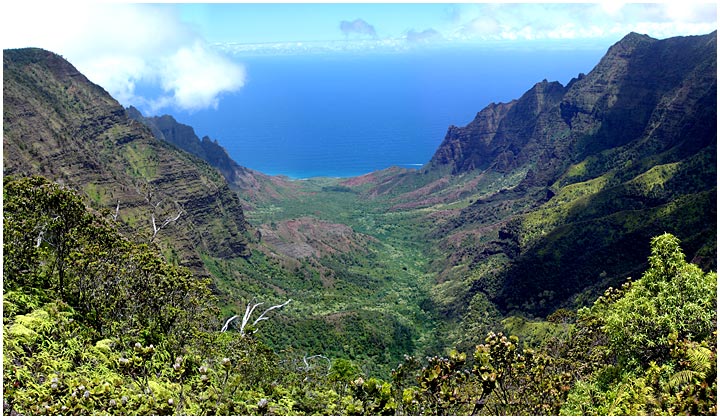 A breathtaking view to the coastline from Waimea Canyon

(Click to enlarge)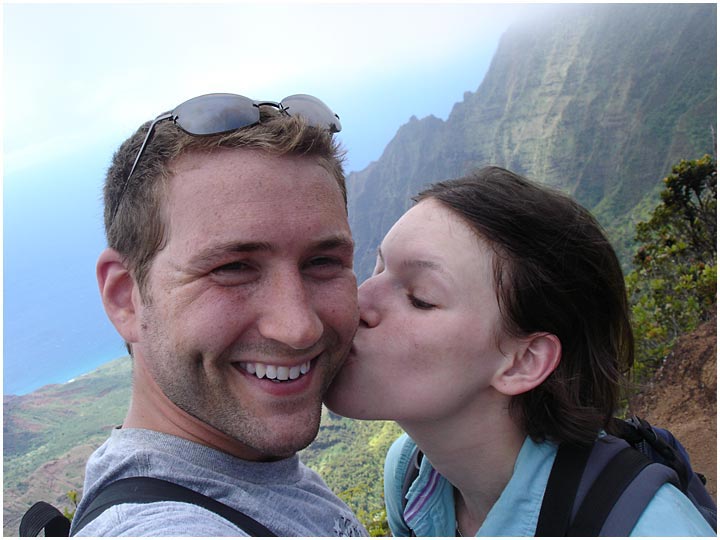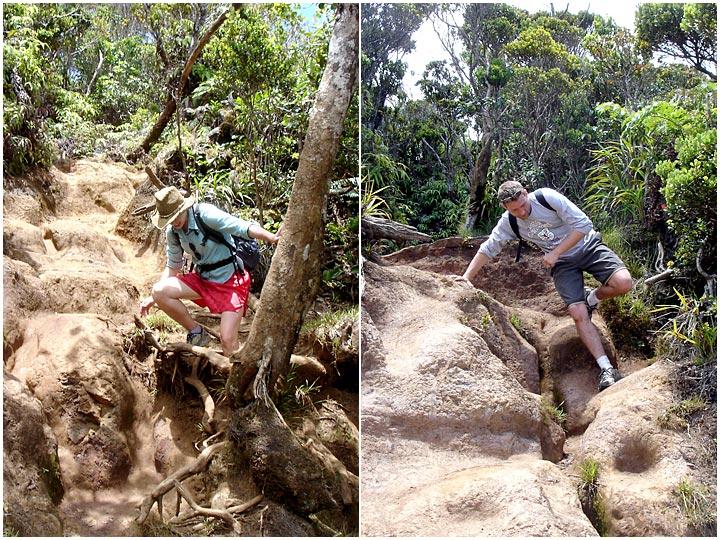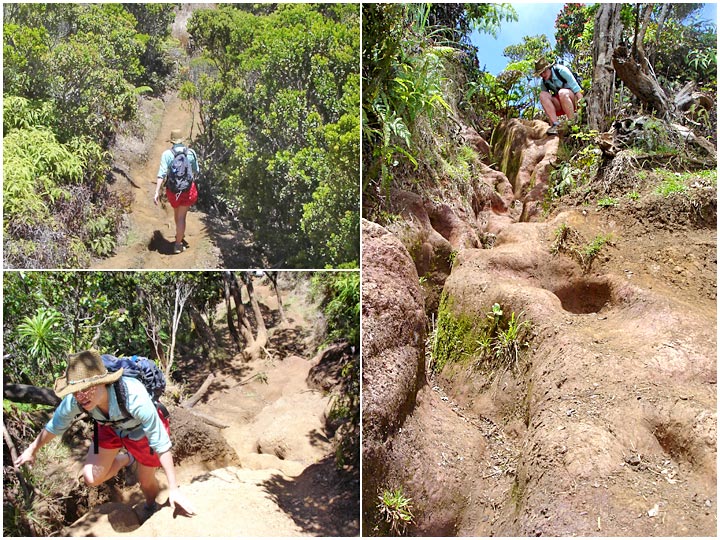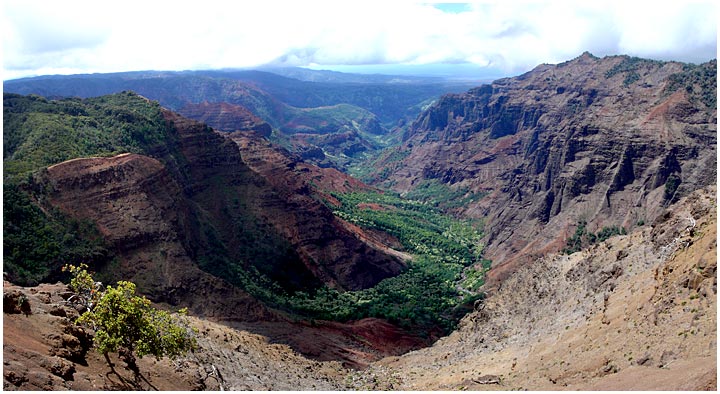 Puu Hinahina Lookout

(click to enlarge)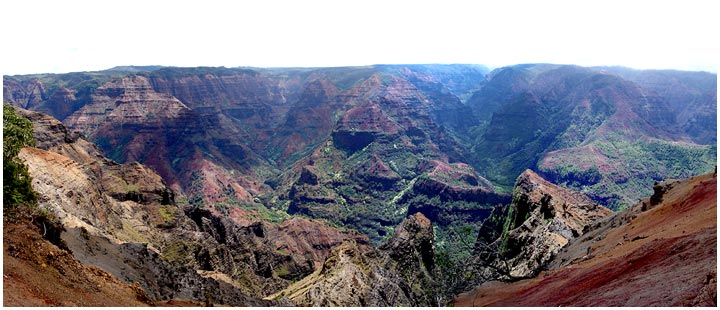 More views of Waimea Canyon

(click to enlarge)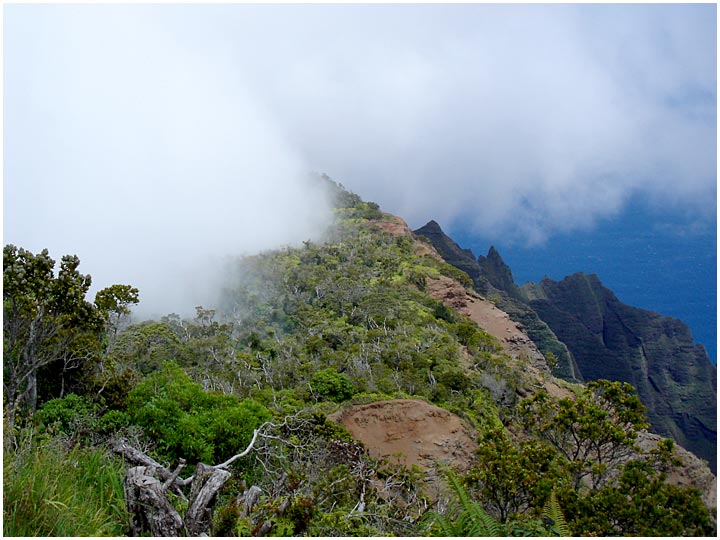 Hiking above the clouds.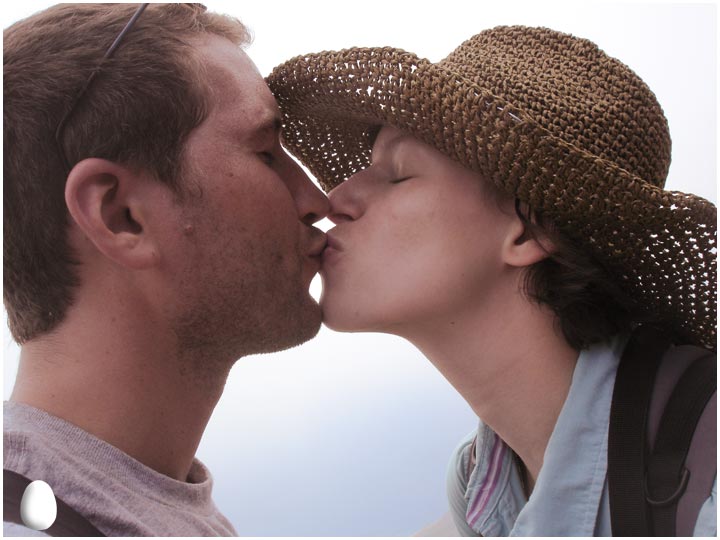 A kiss in the clouds.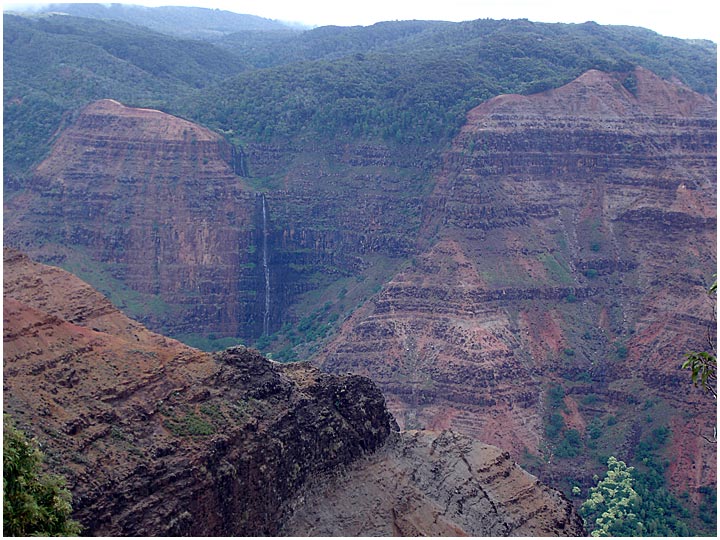 We spot a waterfall in the distance.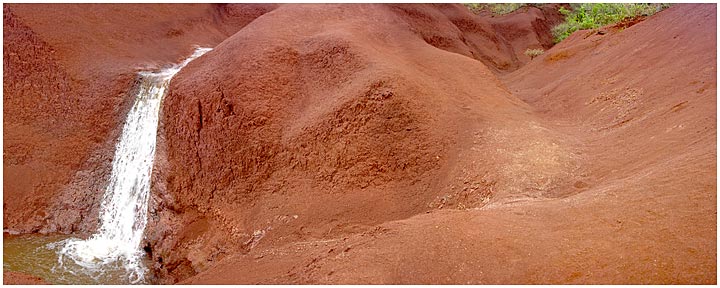 A red dirt waterfall!

(click to enlarge)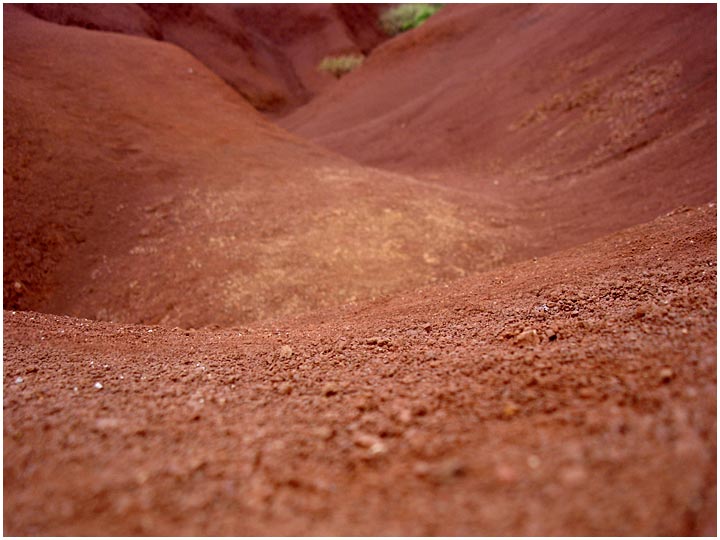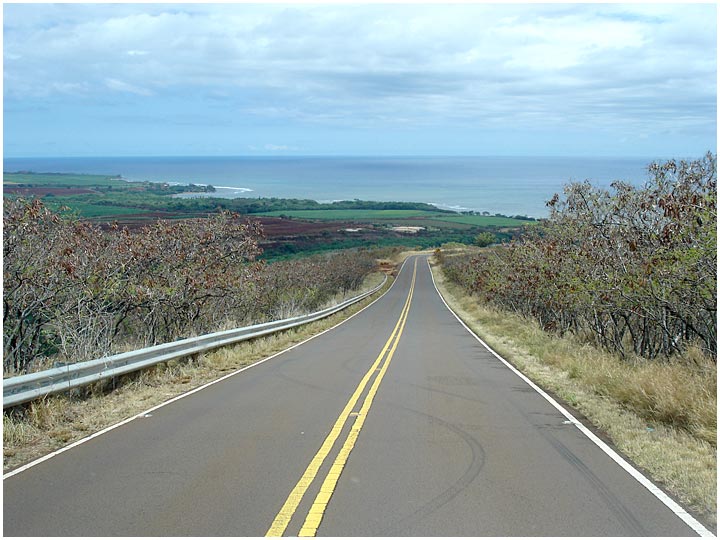 Back into town, our stomachs rumbling.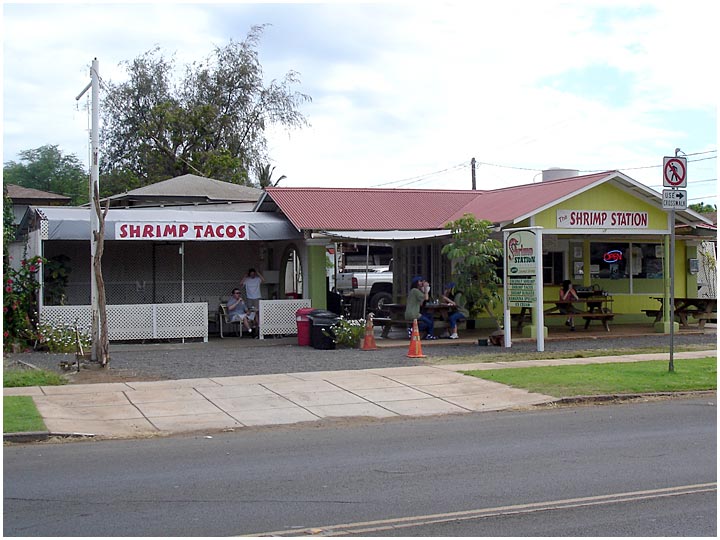 Roadside oasis: the shrimp taco stand!

Roosters!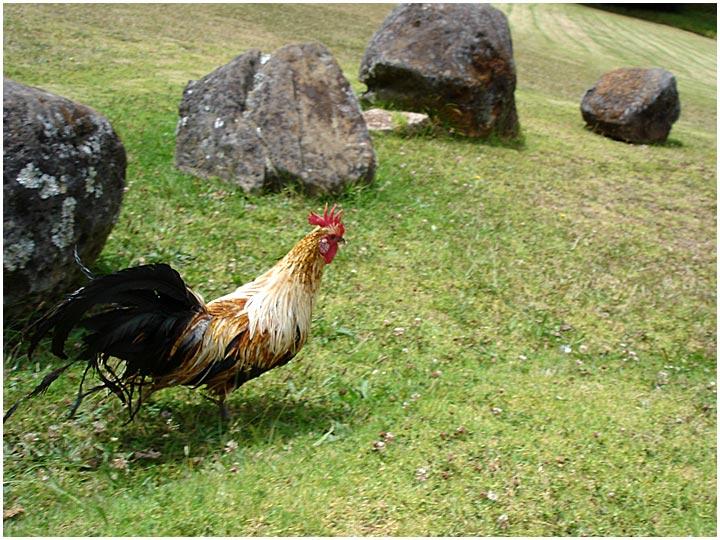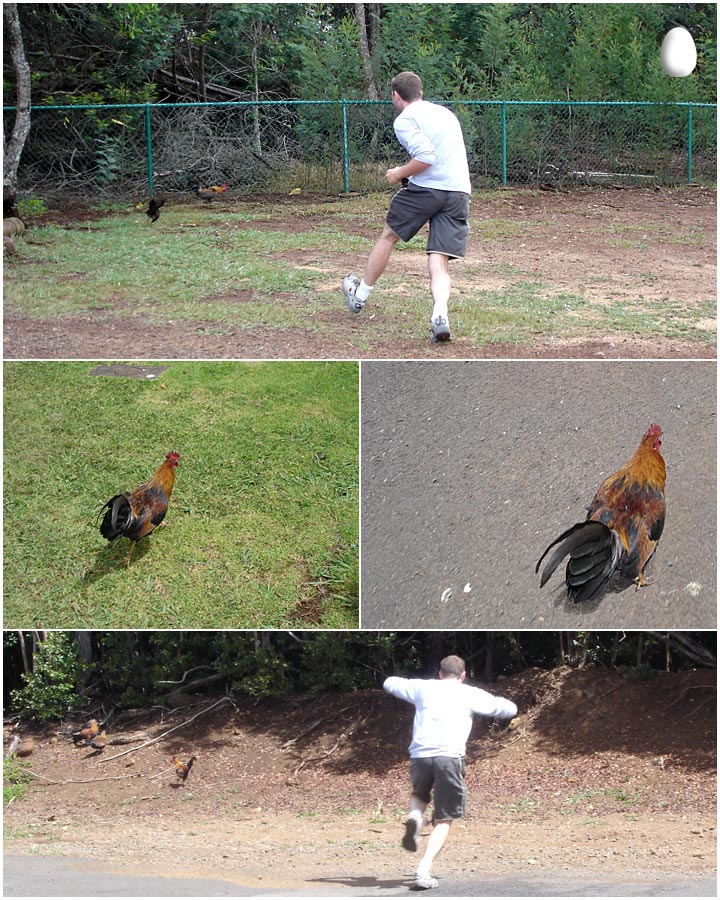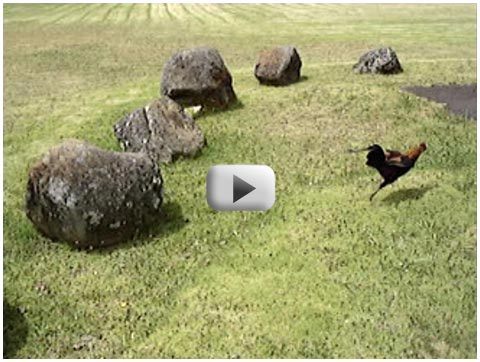 Click to watch me chase a rooster!
Zipline!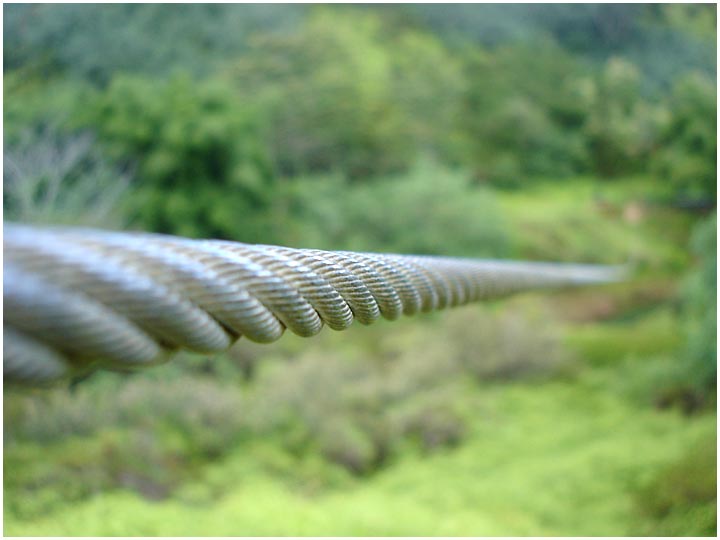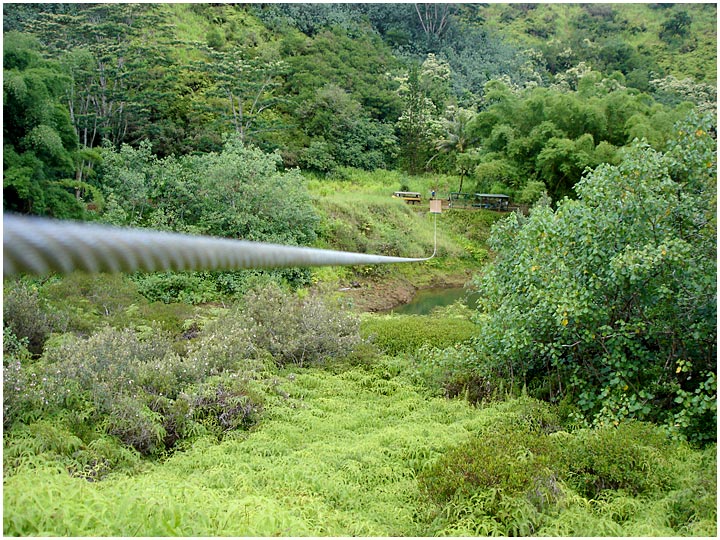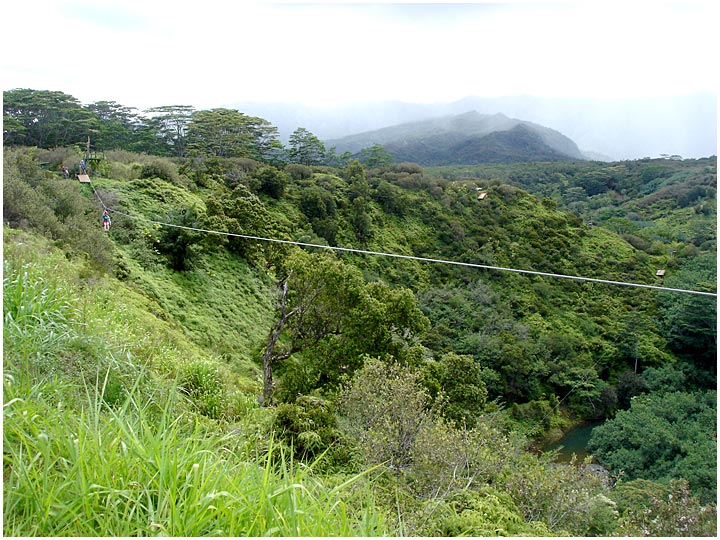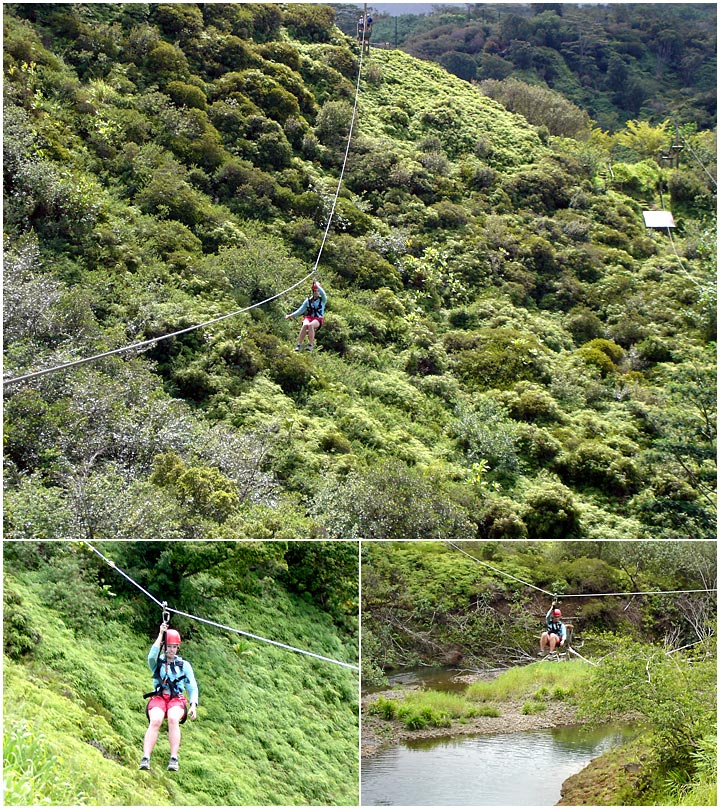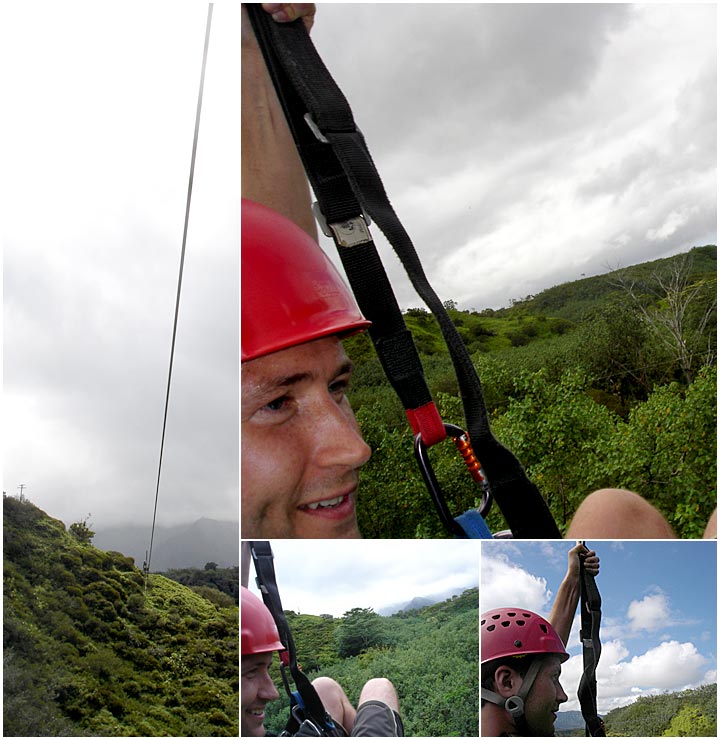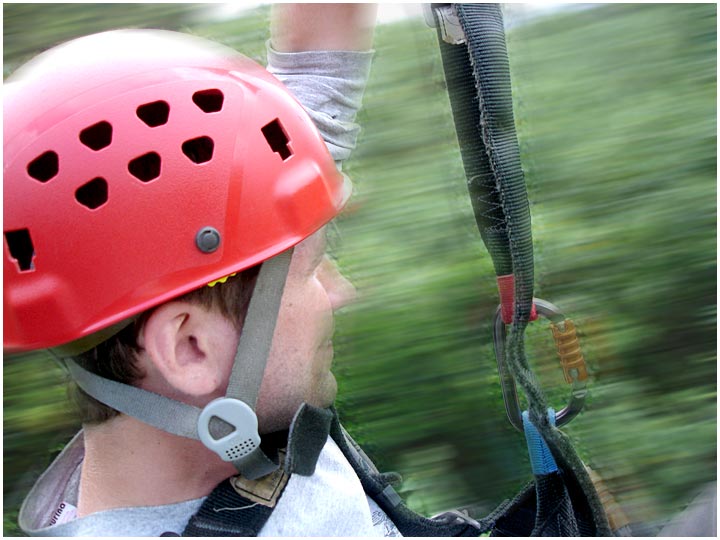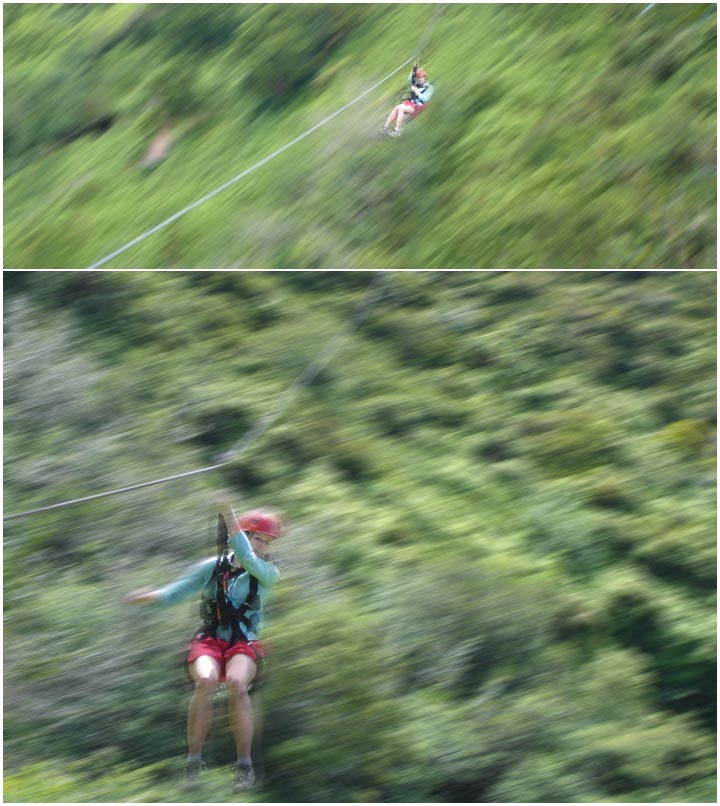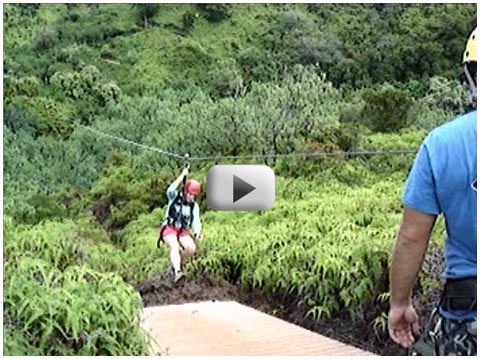 Click to watch us zipline!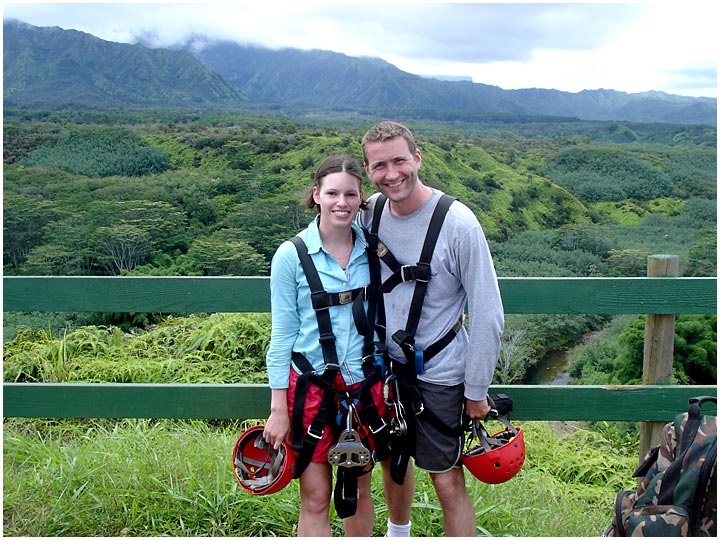 Na Pali Coast Hike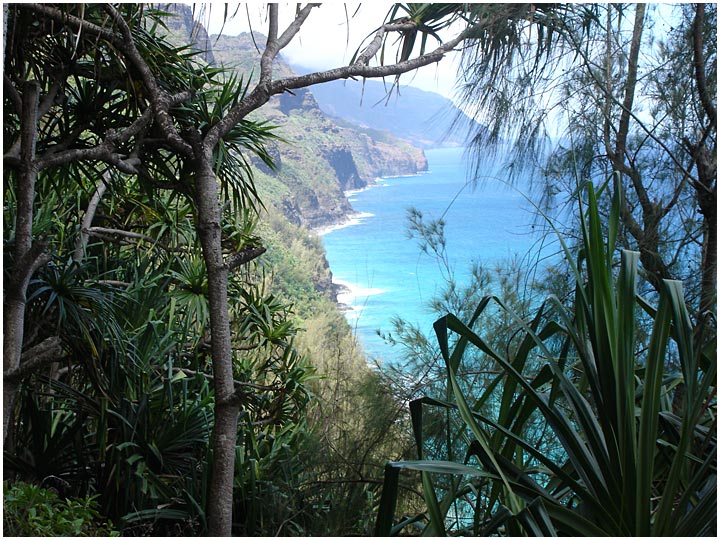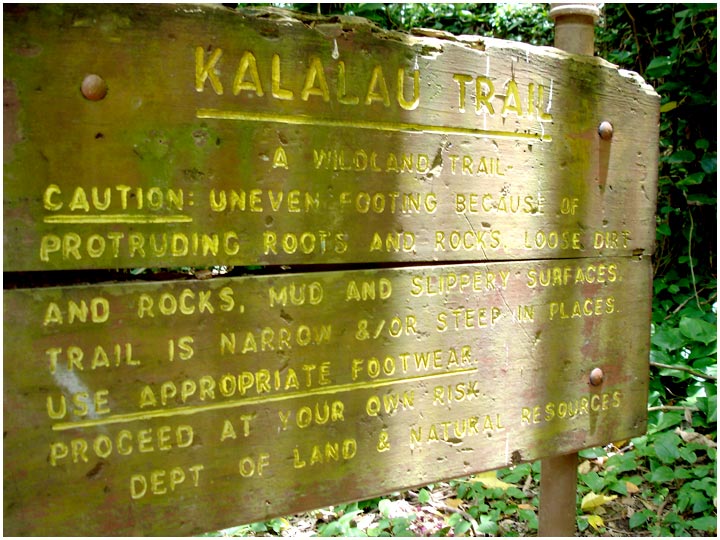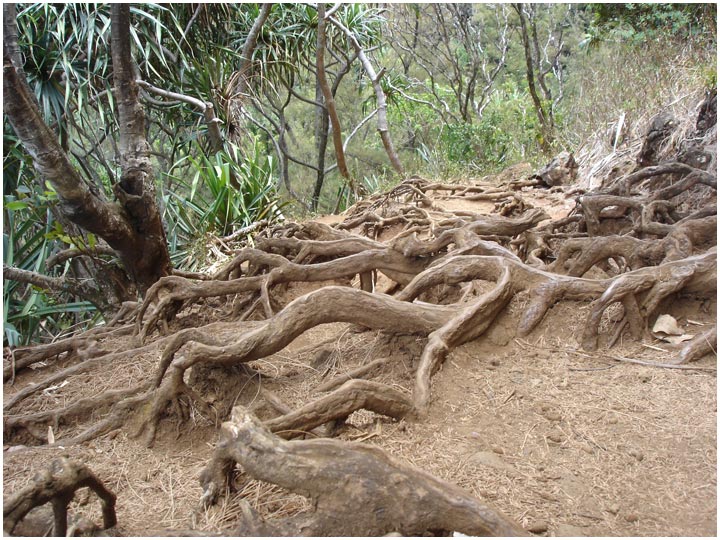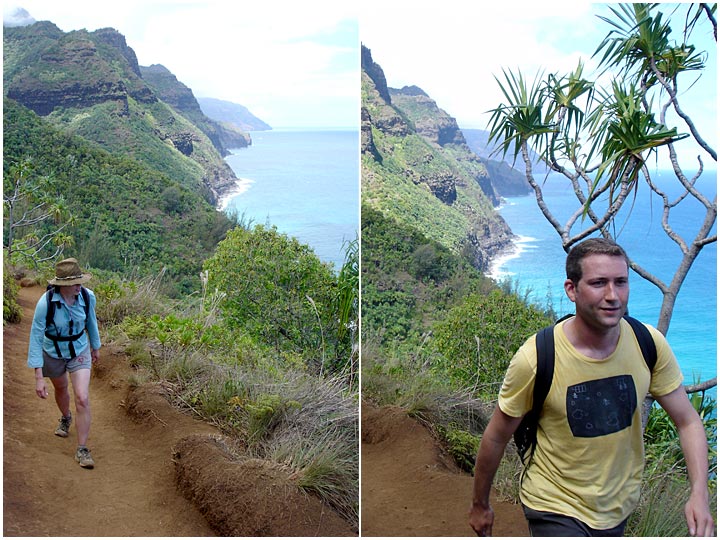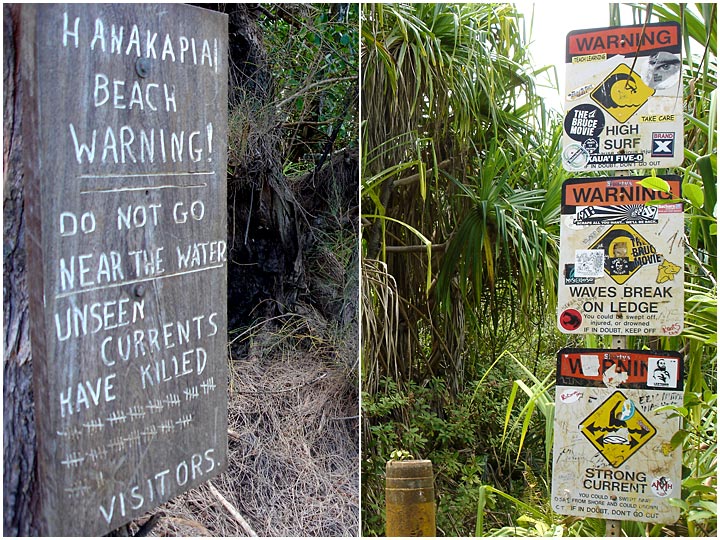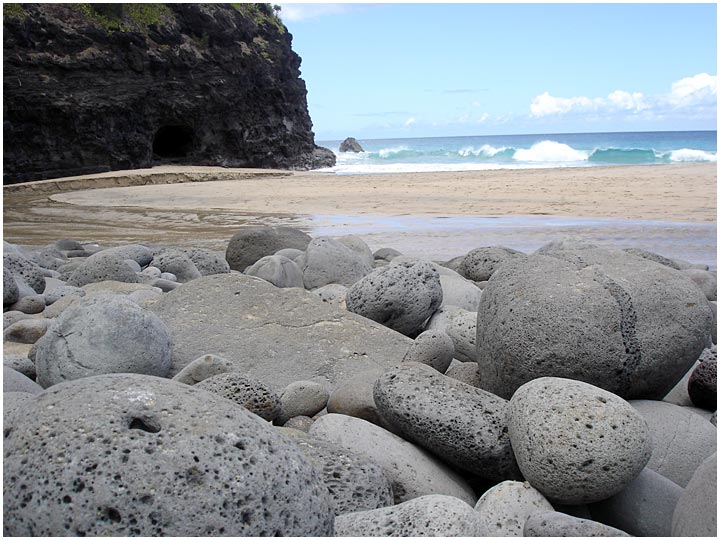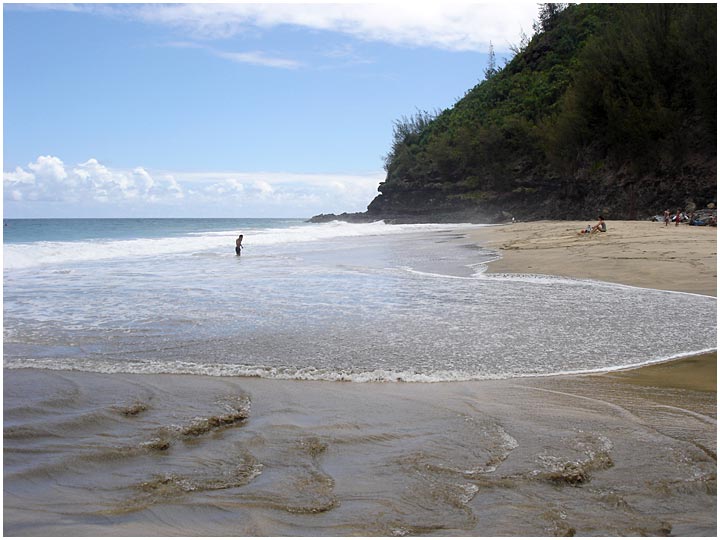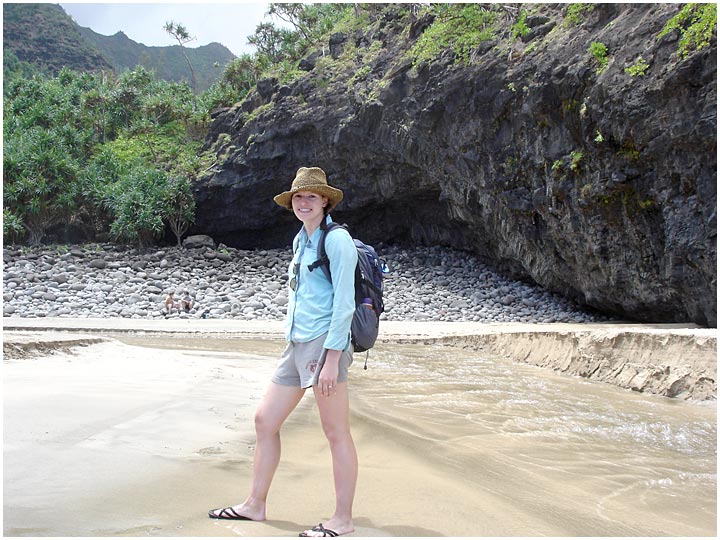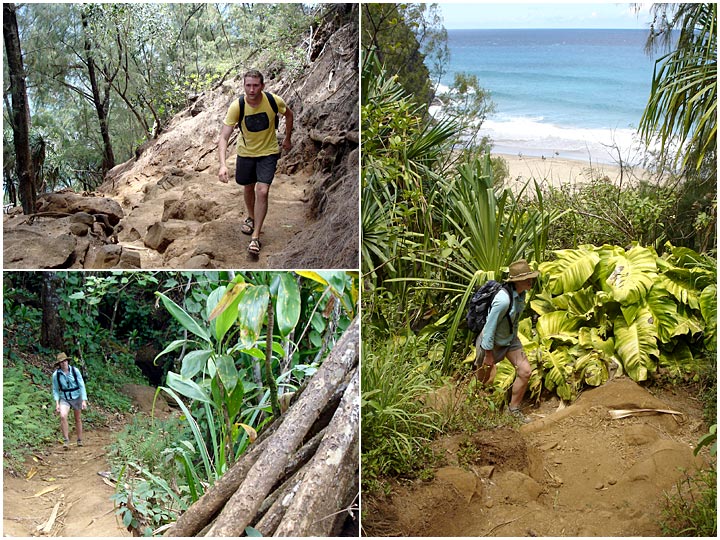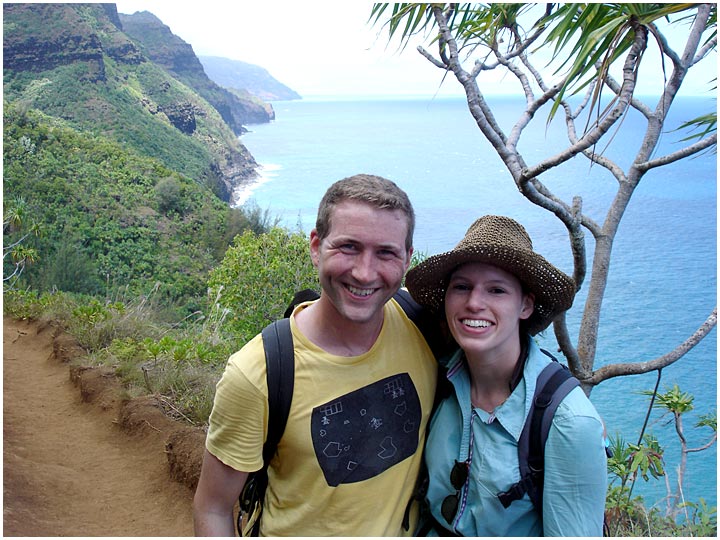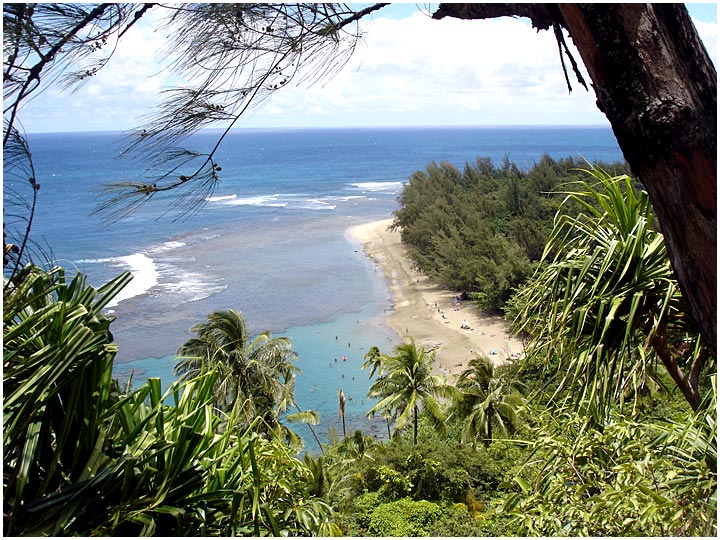 Looking down on Ke'e beach on our way back.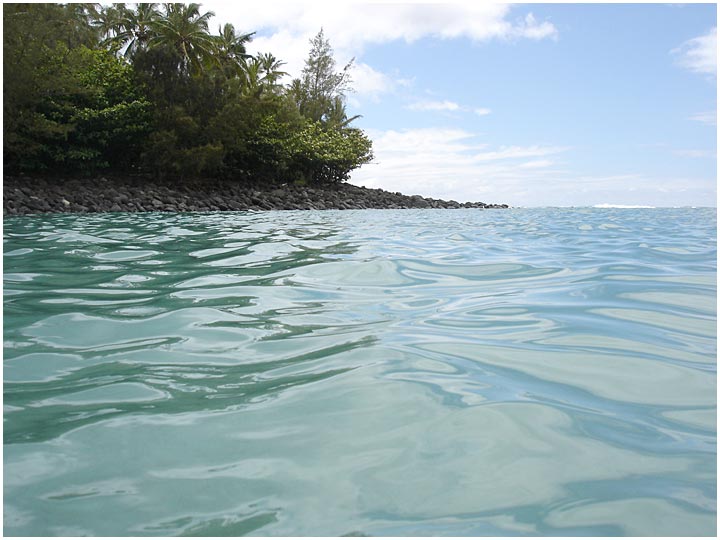 Cooling off in the water after a strenuous hike.
Makawehi Lithified Cliffs near Shipwreck Beach.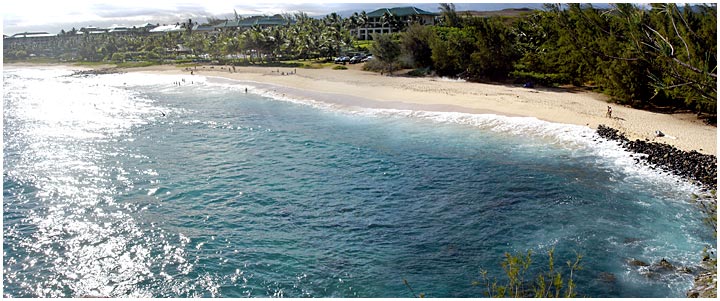 Shipwreck Beach.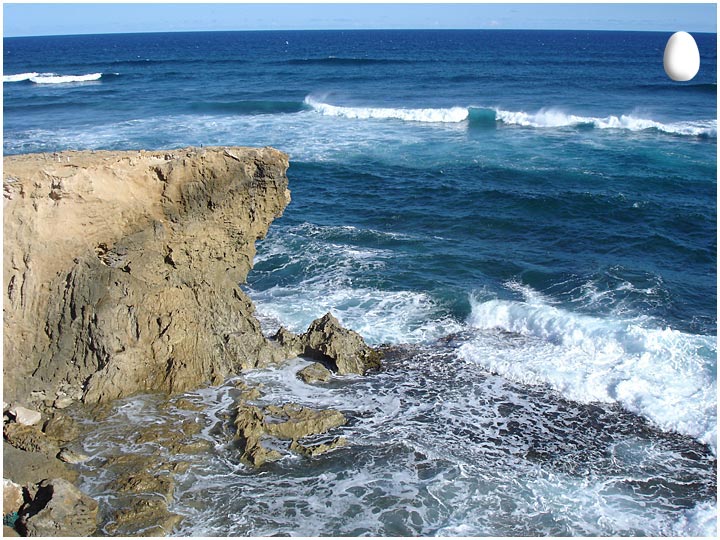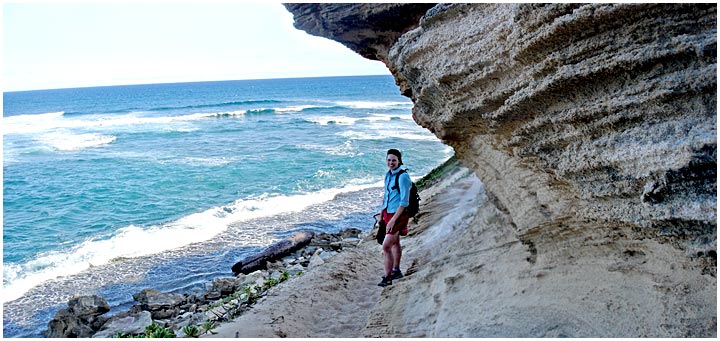 (Click to enlarge)
Tropical girly drinks at sunset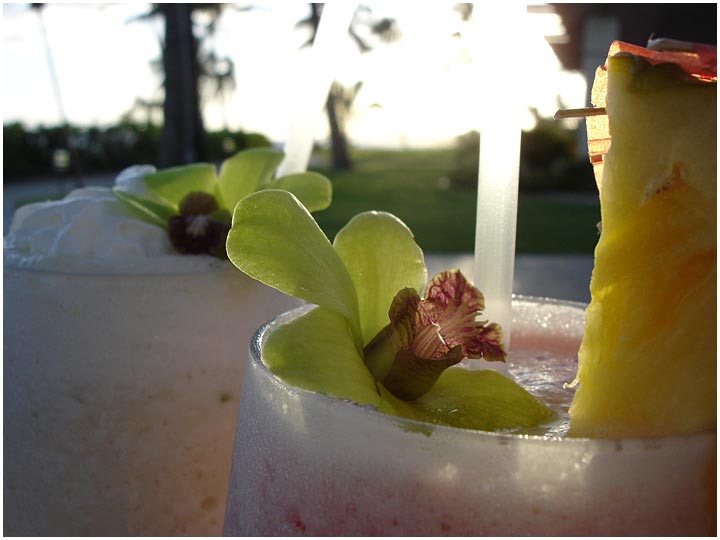 A Banana Paradise and a Lava Flow await the sunset.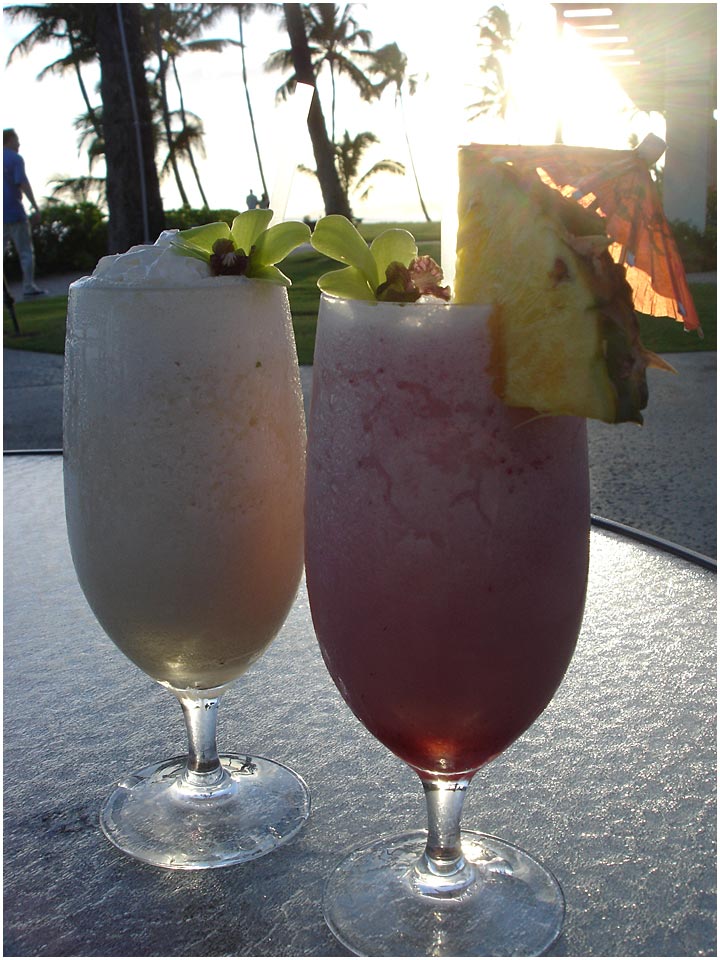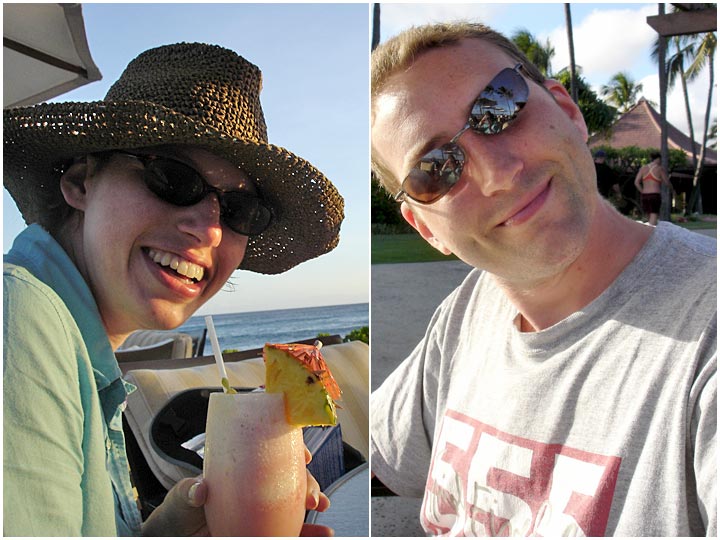 Kate gazes into my crooked pair of ten dollar sunglasses.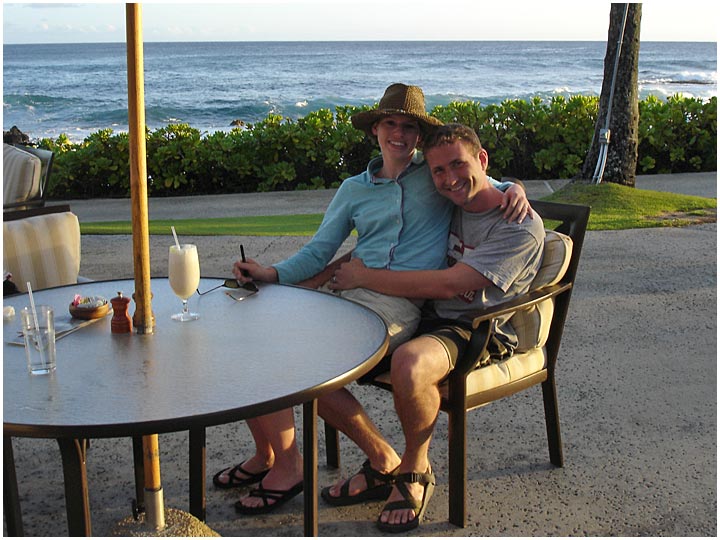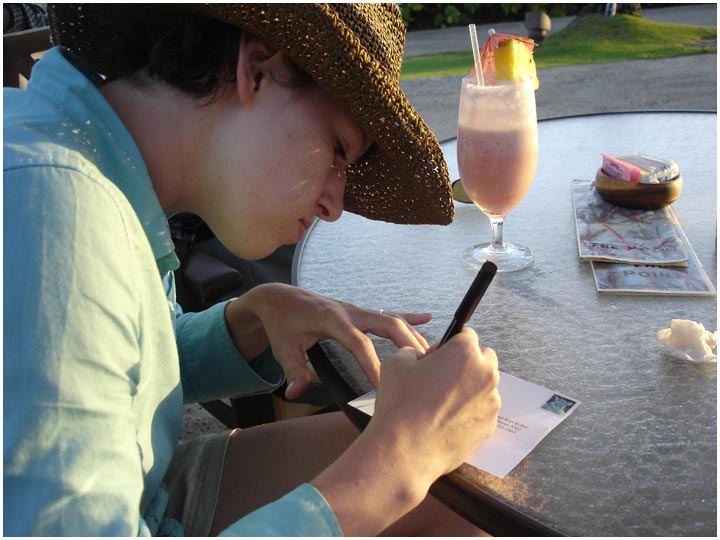 Writing our surprise postcards to all our wonderful family and friends.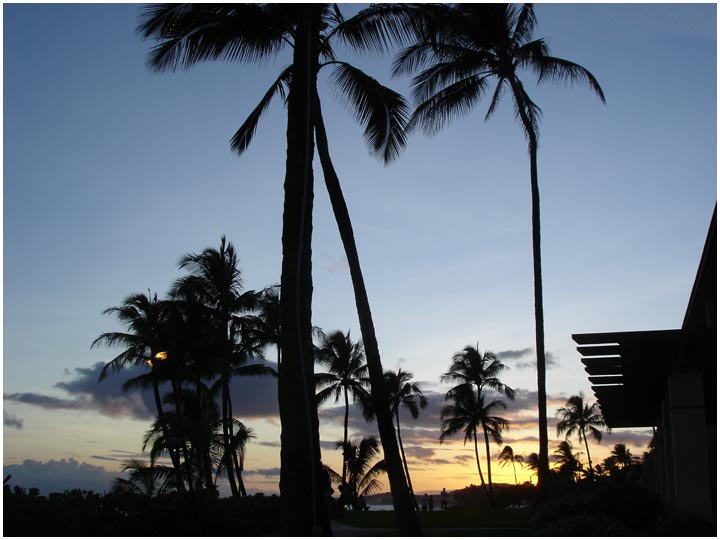 A lovely sunset.
Our final day back in Honolulu.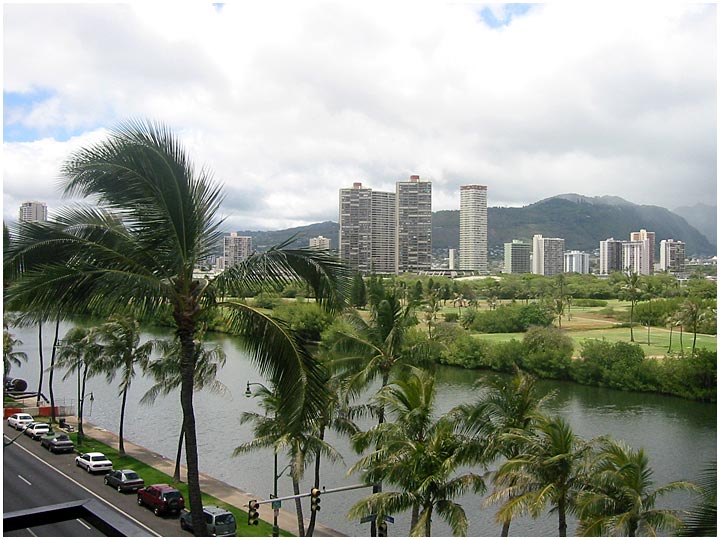 Looking out from our balcony.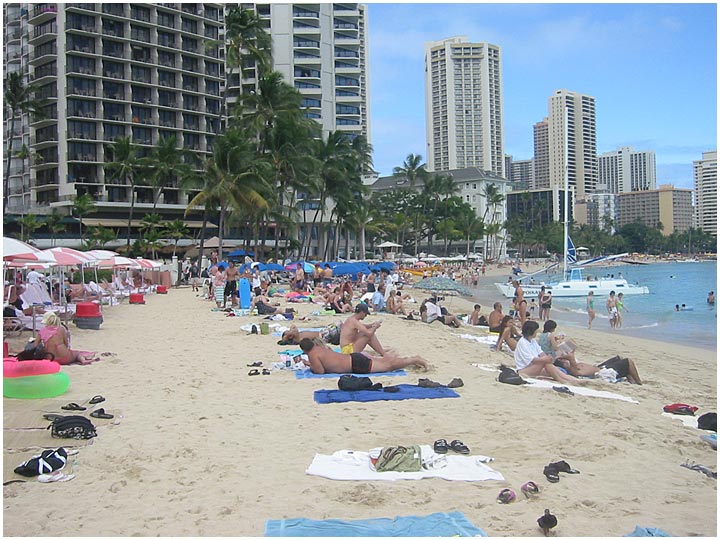 Waikiki Beach... or is it Fort Lauderdale?
They both look the same to me.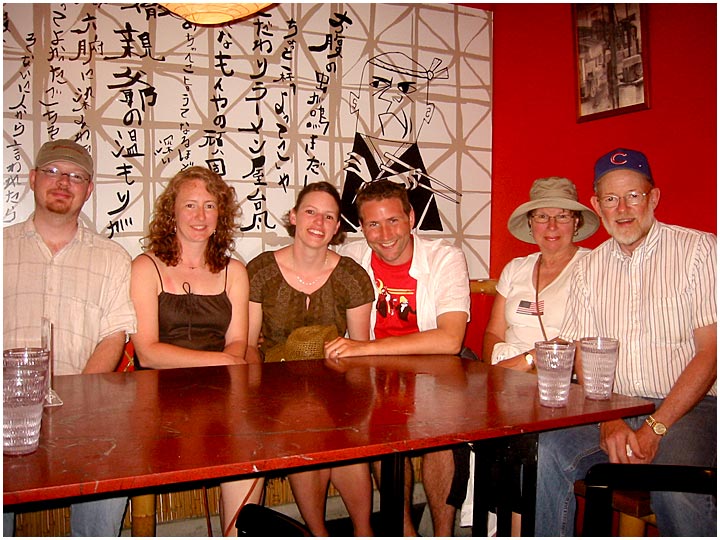 We fill our bellies with ramen.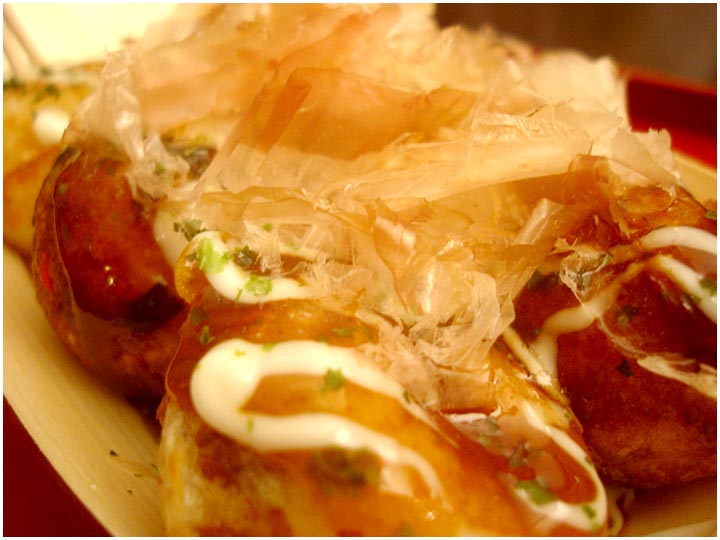 And follow it up with some takoyaki.
(Japanese pancake balls with octopus).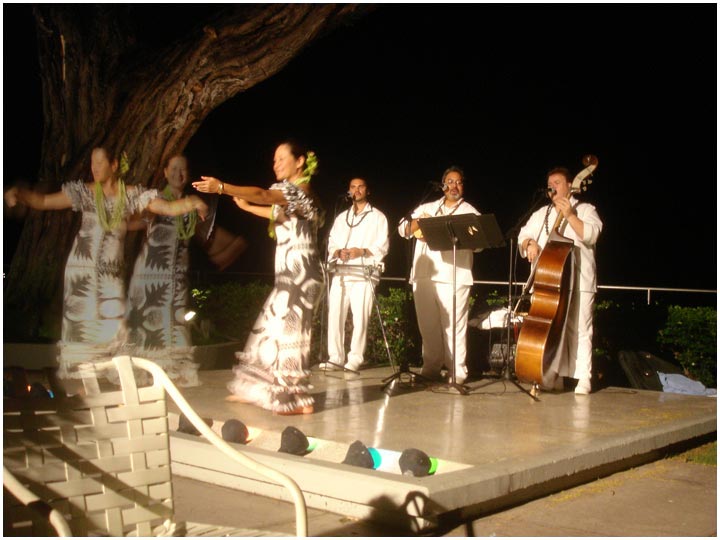 Former Miss Hawaii Kanoe Miller enchants the audience with a mesmerizing hula dance at House Without a Key.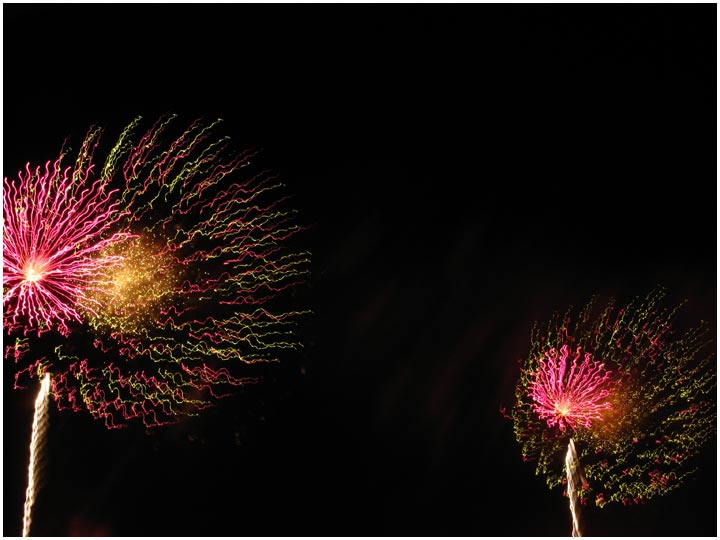 After the hula performance, we lucked out and caught a
fireworks show honoring a Japanese makeup company.