Oahu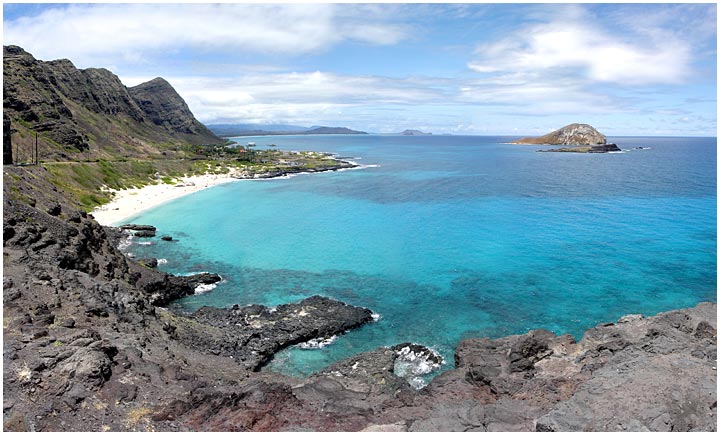 Looking out over the reefs of Makapu'u Beach.

(click to enlarge)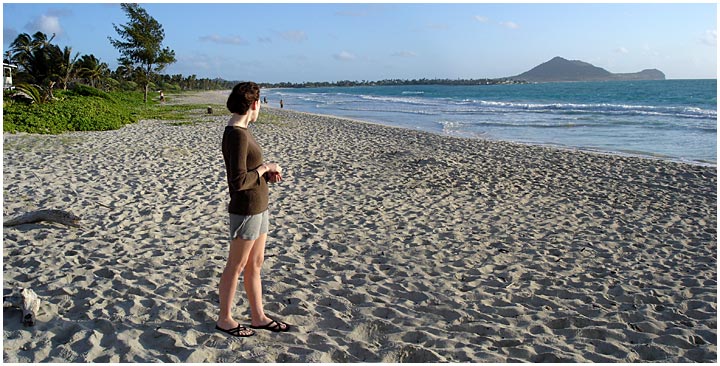 Kate takes her first look at Kailua Beach.

(click to enlarge)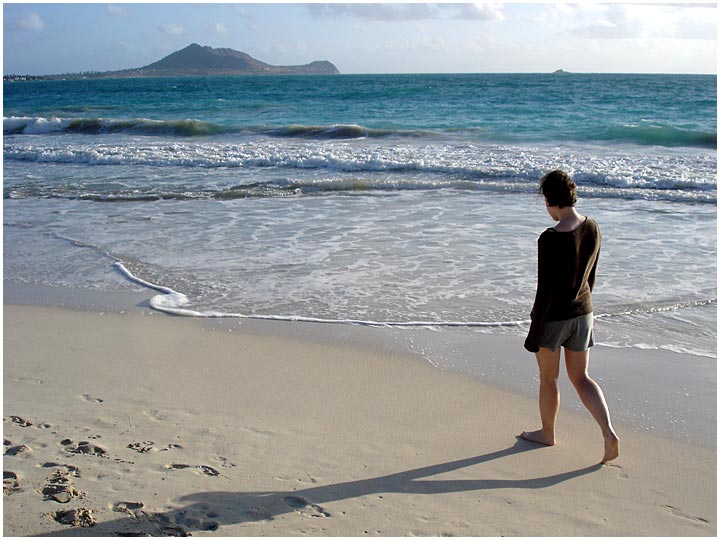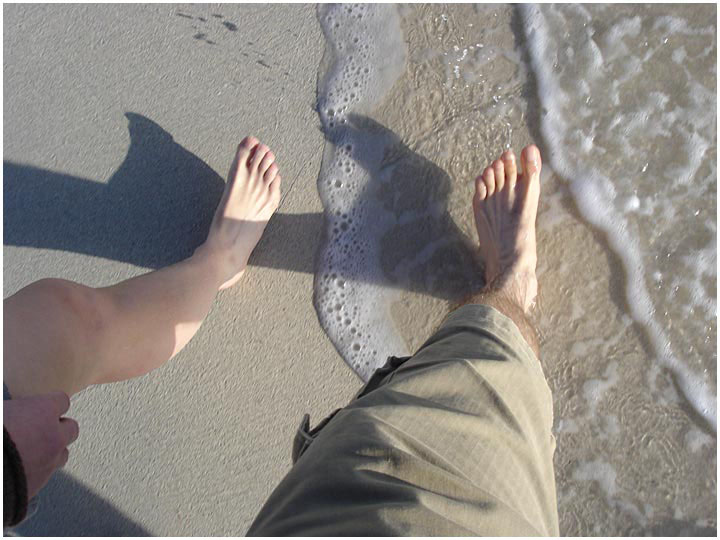 Our rental unit was pretty sweet.

(click to enlarge)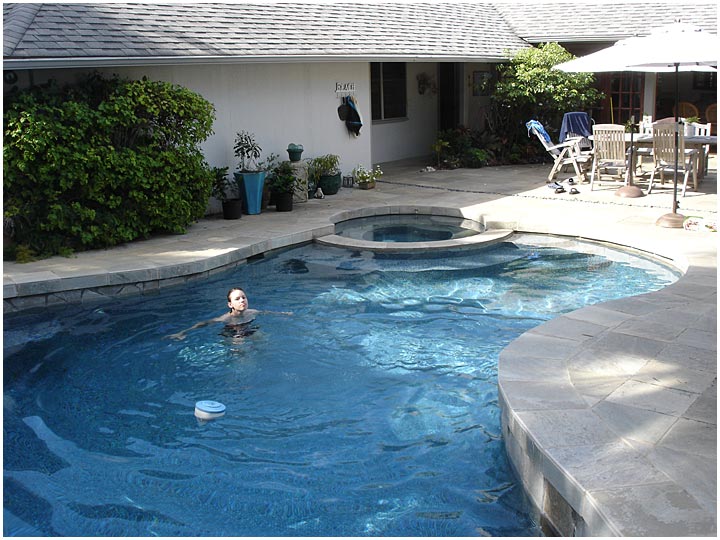 Kate enjoys a dip in the pool.
Shaved Ice Along the North Beach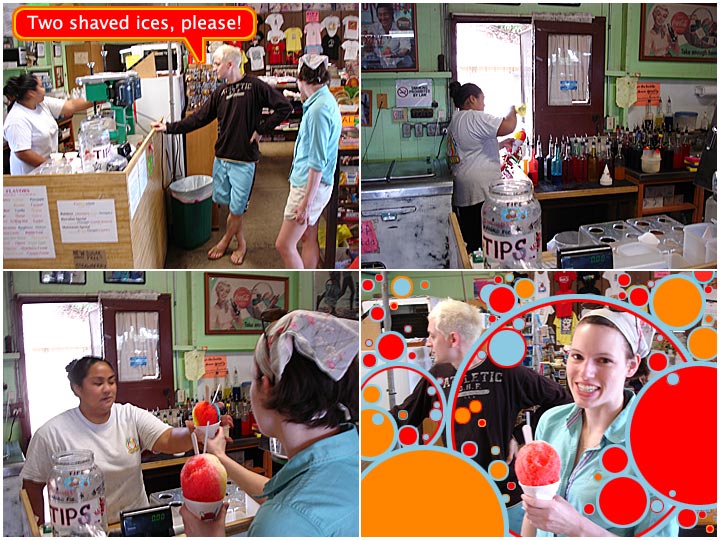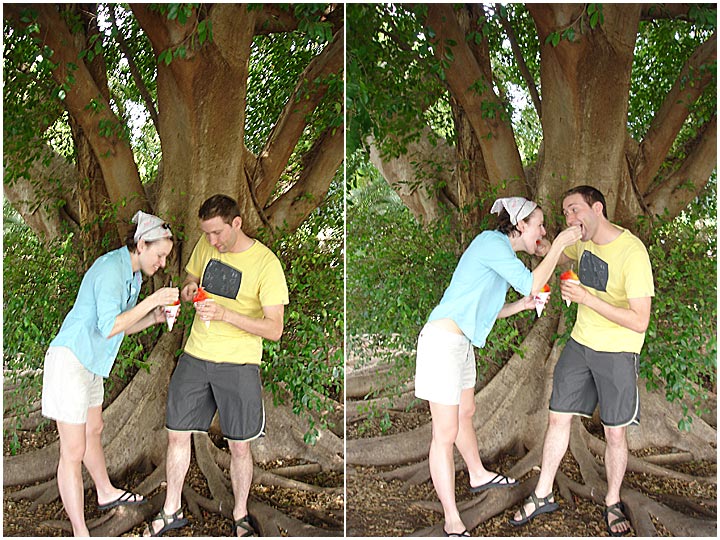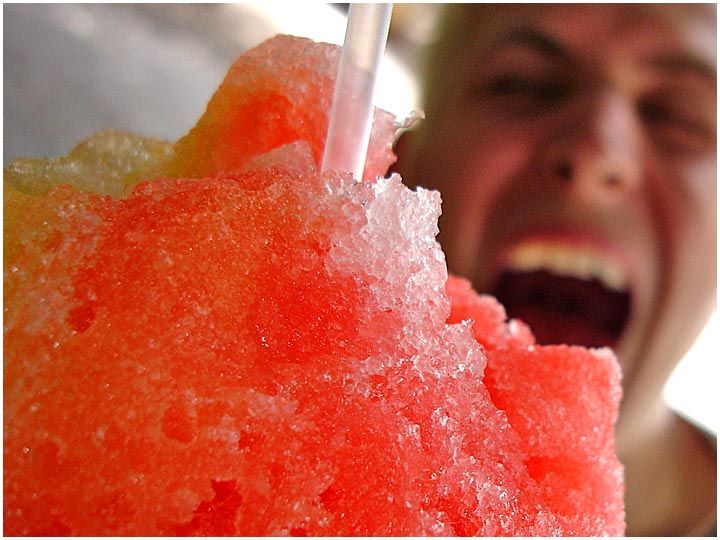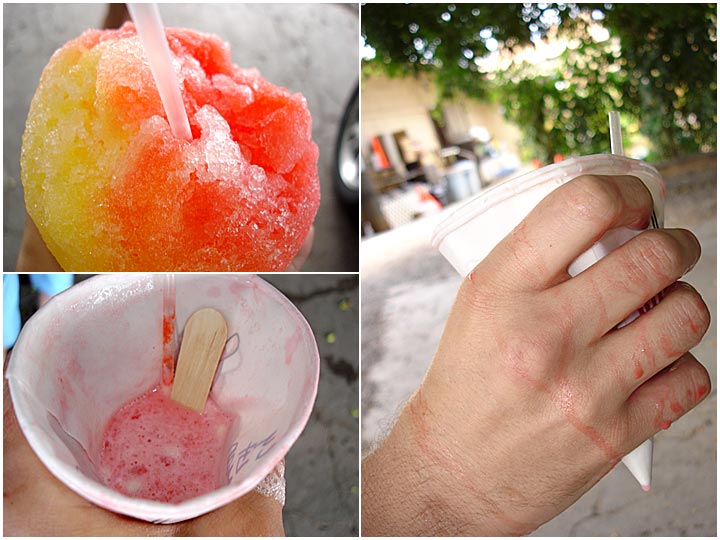 Lychee, Li Hing and Mango, gone in 60 seconds.
Sunset Beach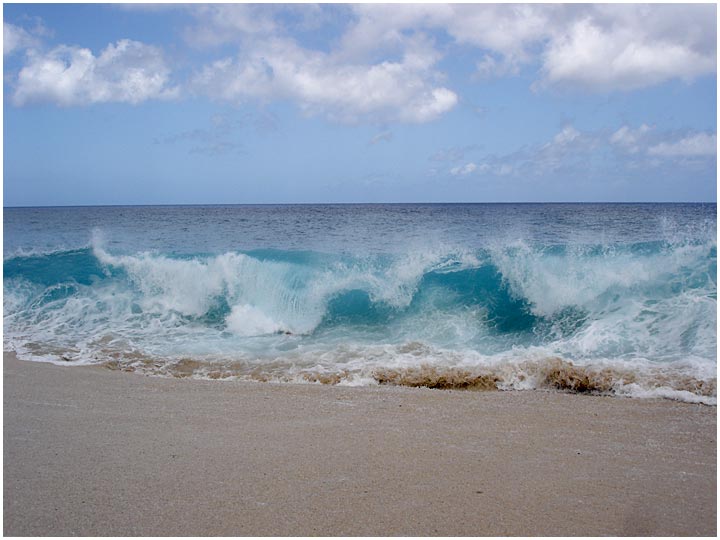 Warning: waves break very close to shoreline!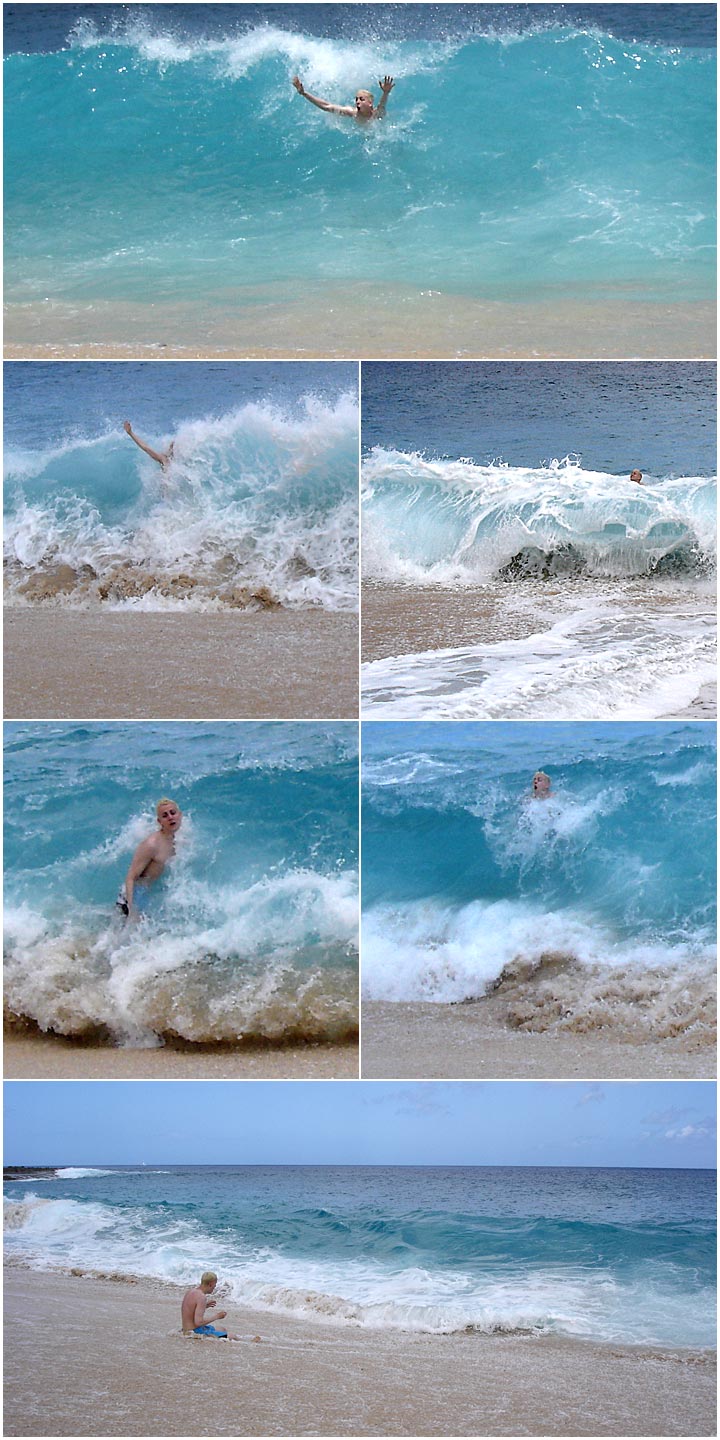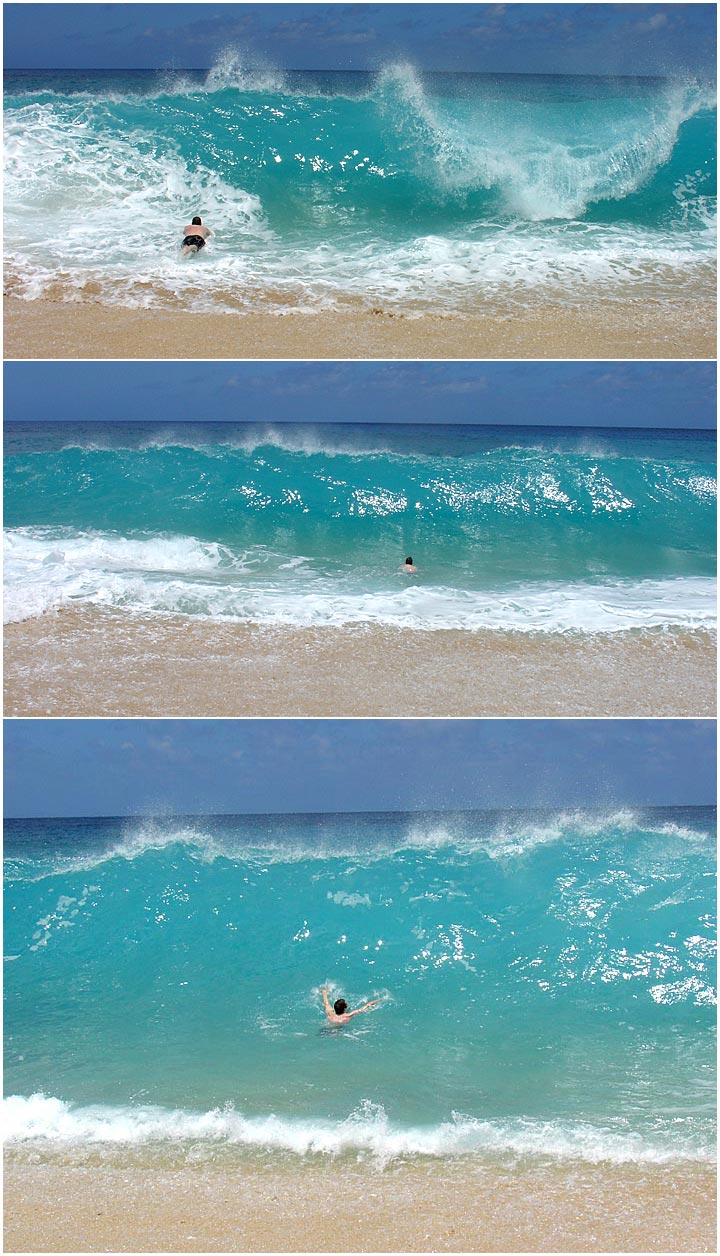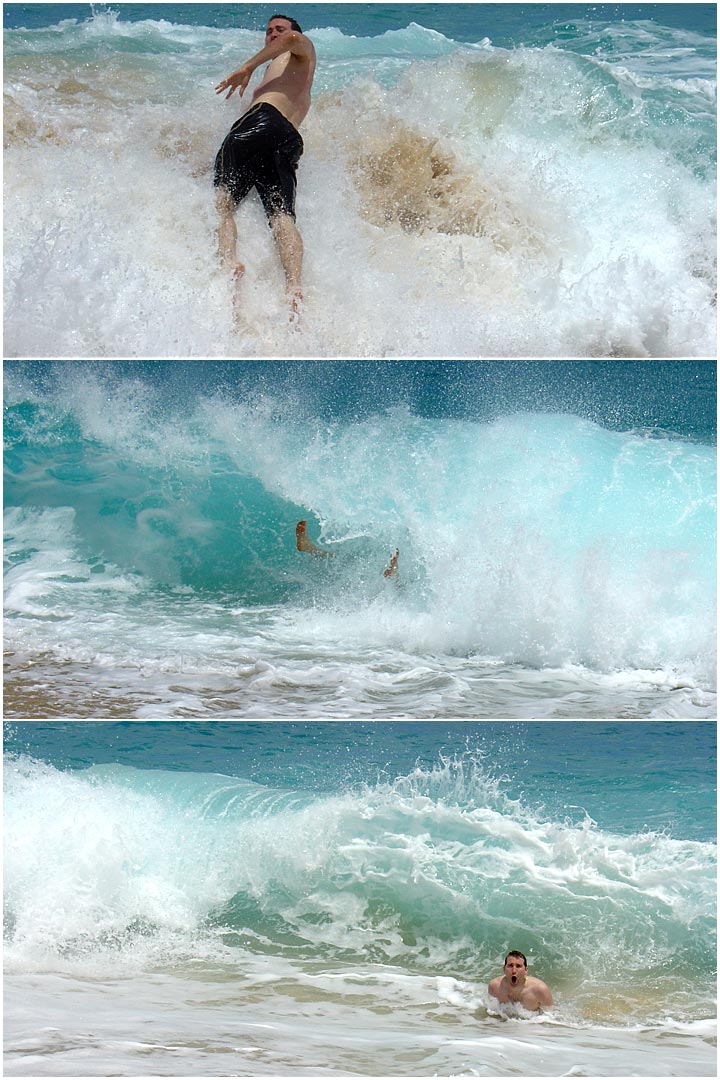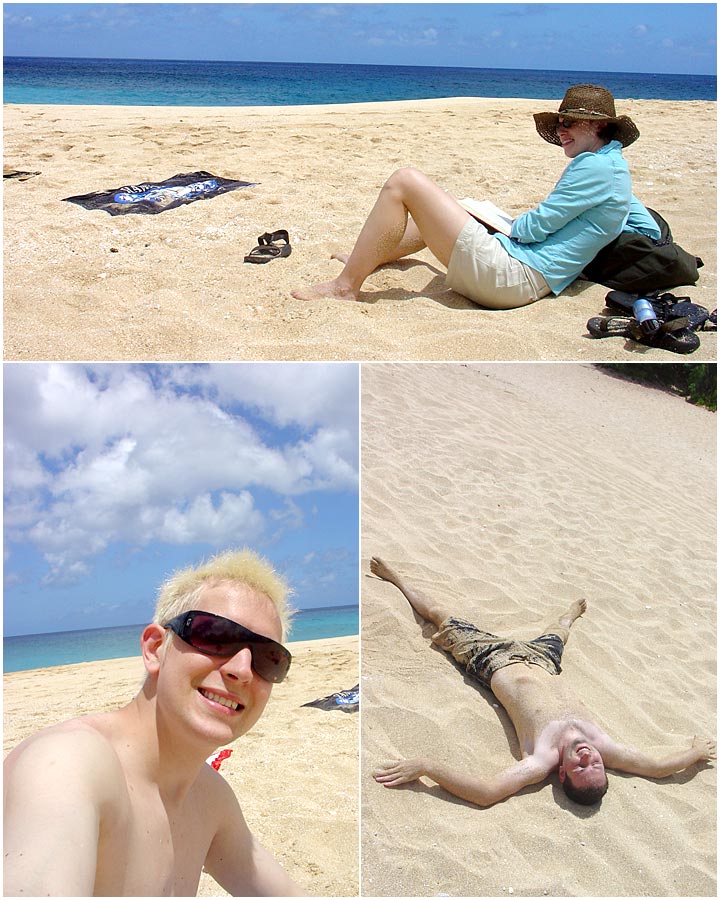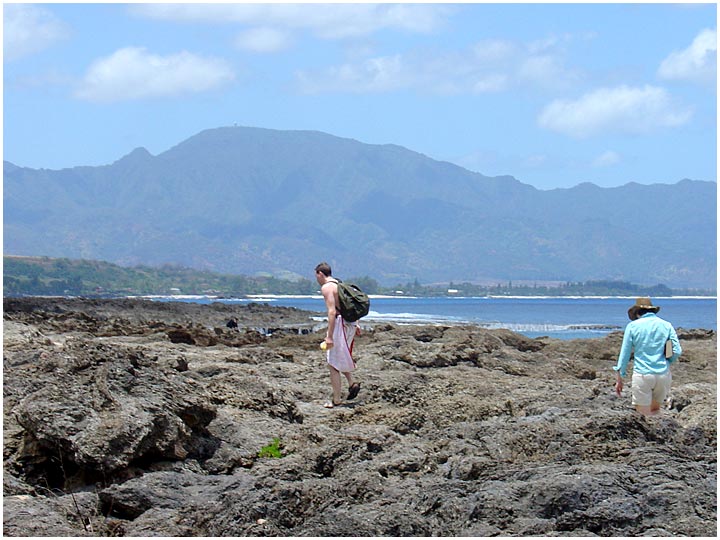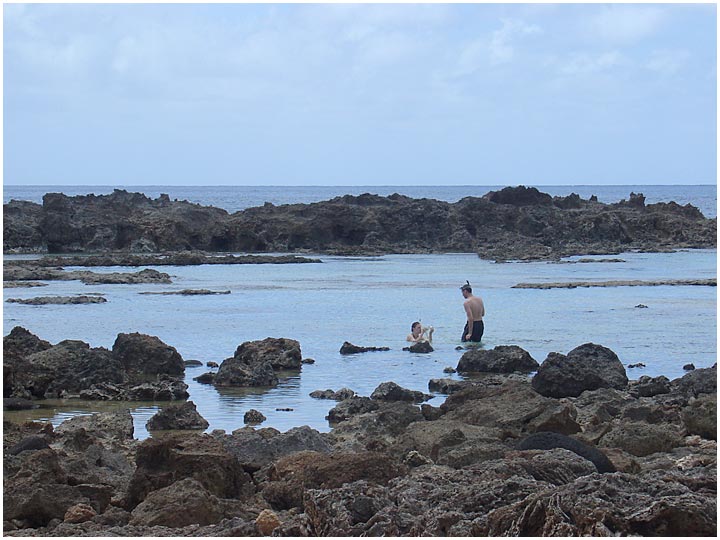 Snorkeling at Three Tables.
Kaneohe Bay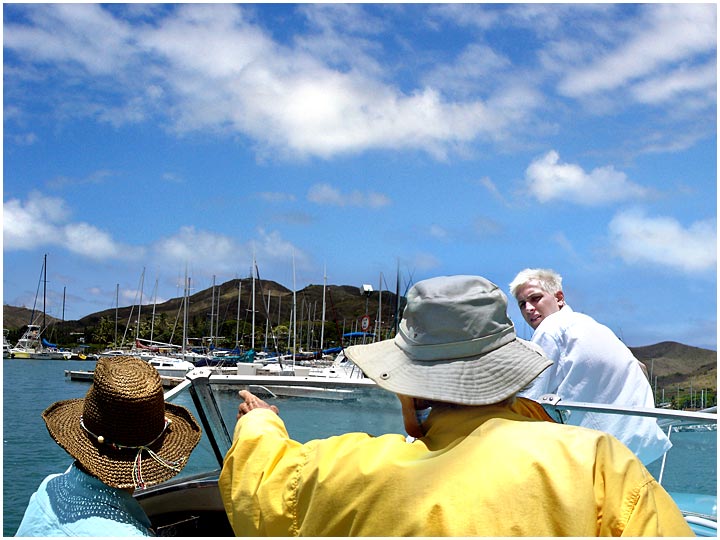 Uncle Frank takes me, Kate and Joe out to snorkel the reefs of Kaneohe Bay.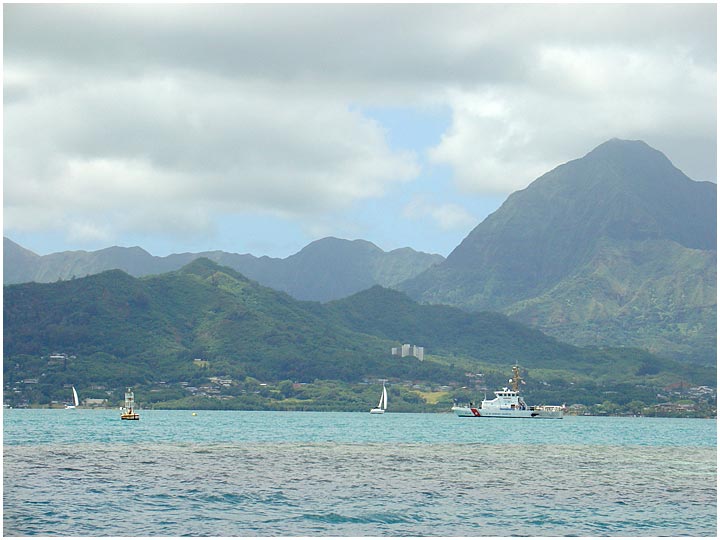 Frank has learned the reefs by braille.

(click to enlarge)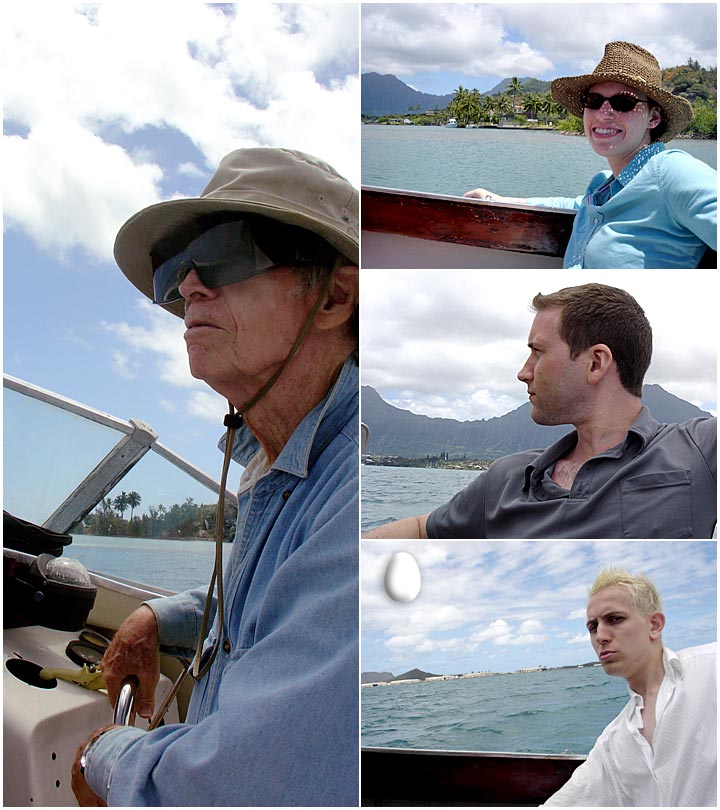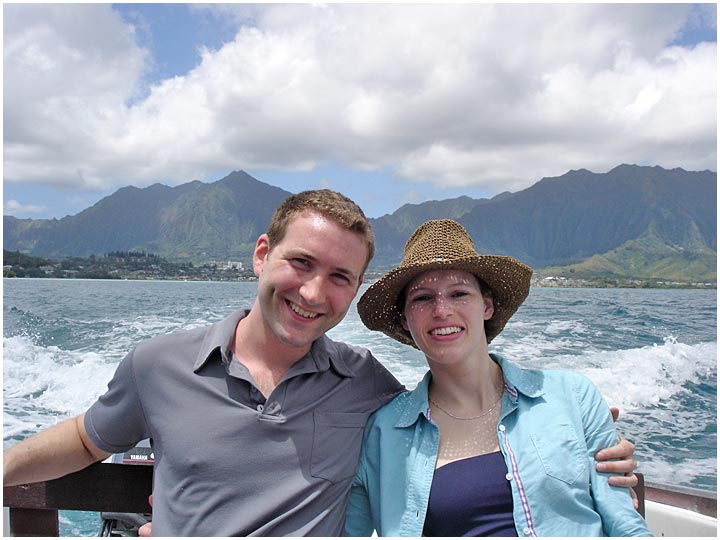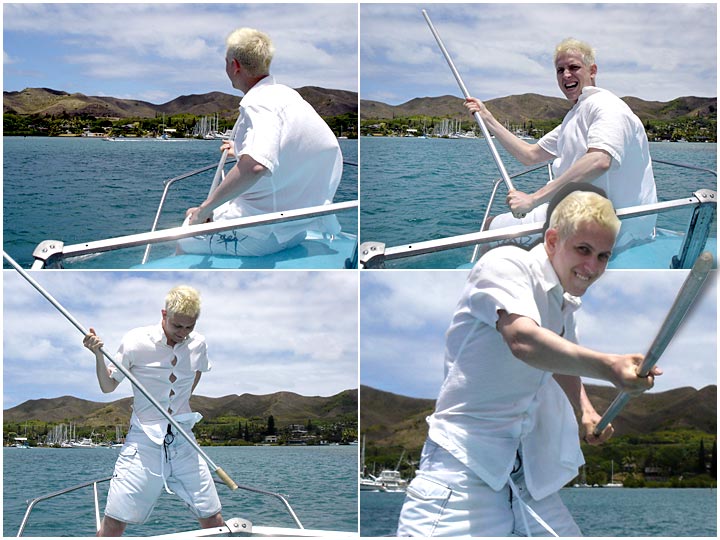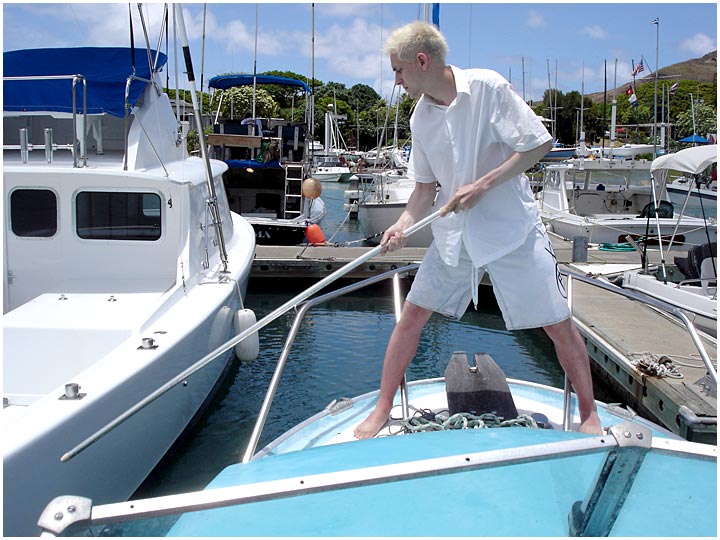 Joe helps bring us back to shore.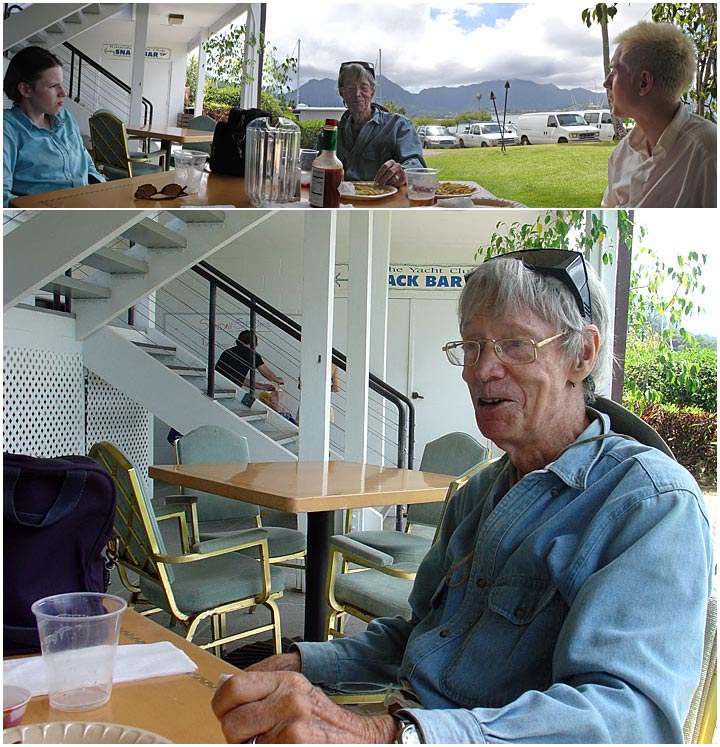 Good food, good drink, and good conversation back at the yacht club.
The Ansorges!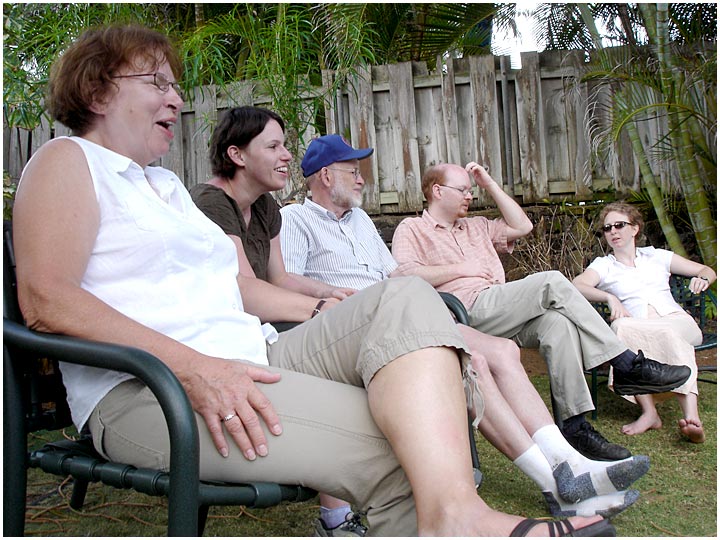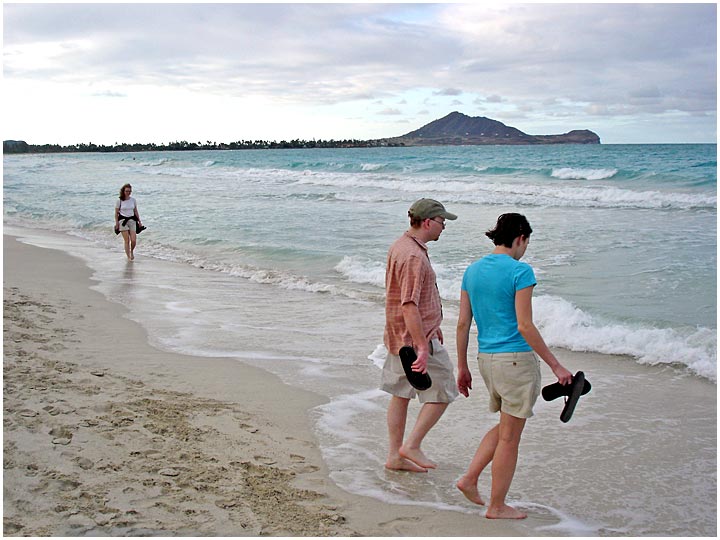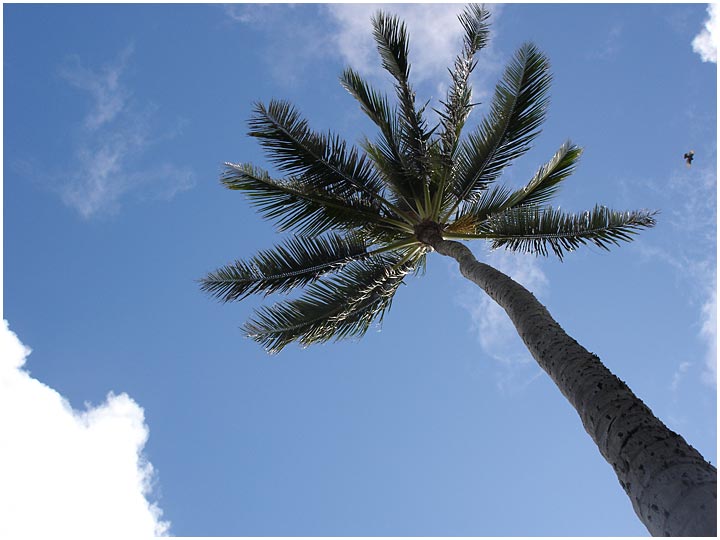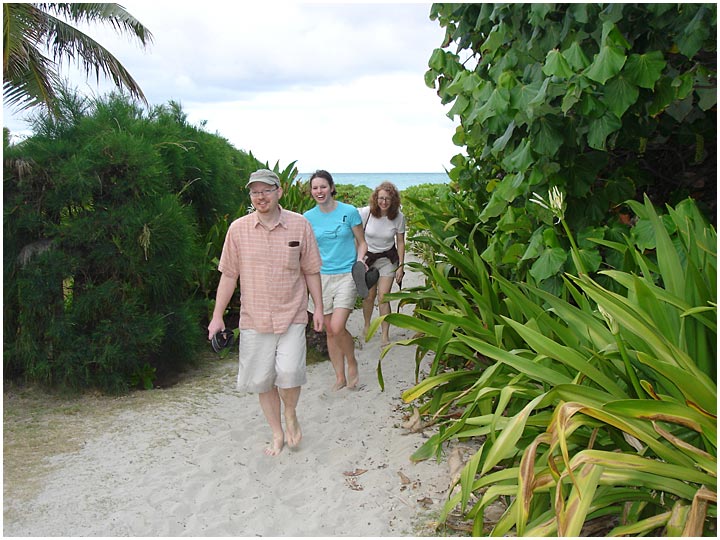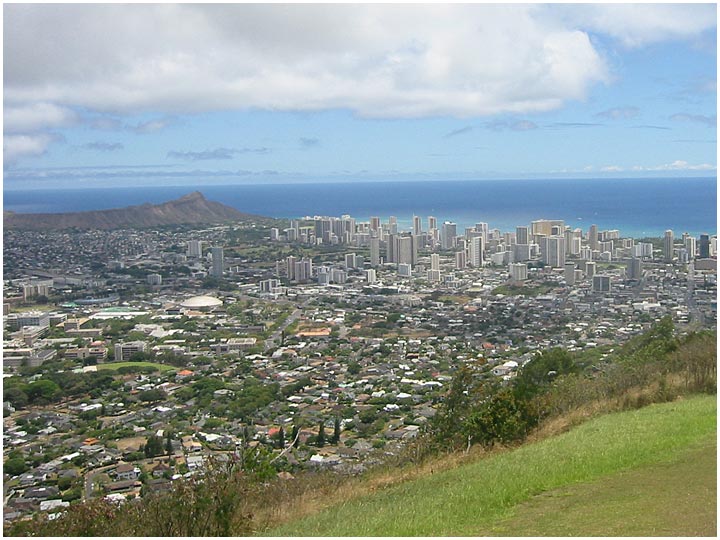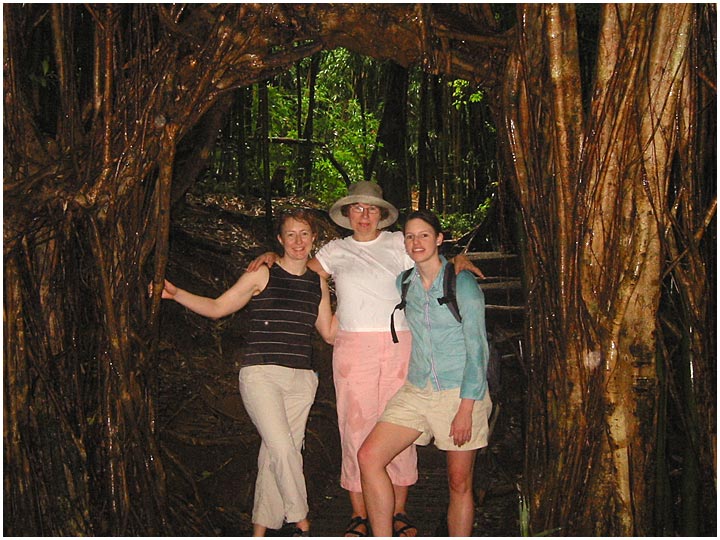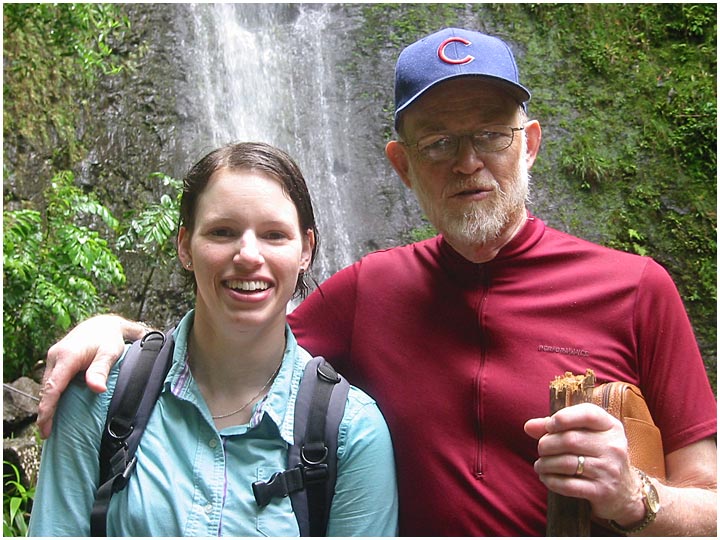 Kayaking to the Makapu islands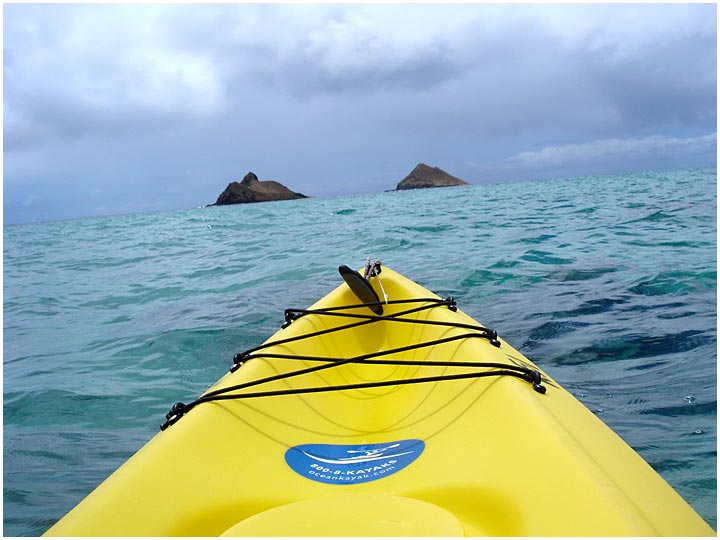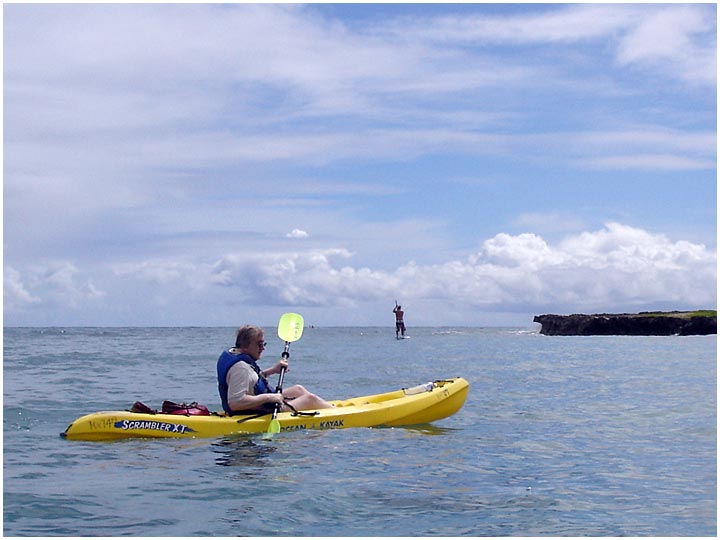 Dad operates solo.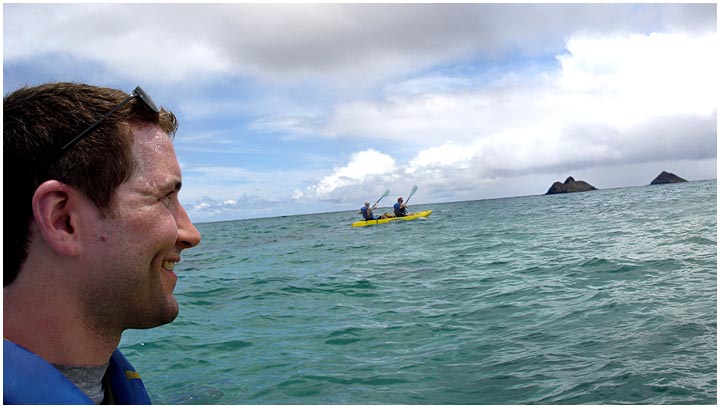 Me in a single, Joe and Mom double it up.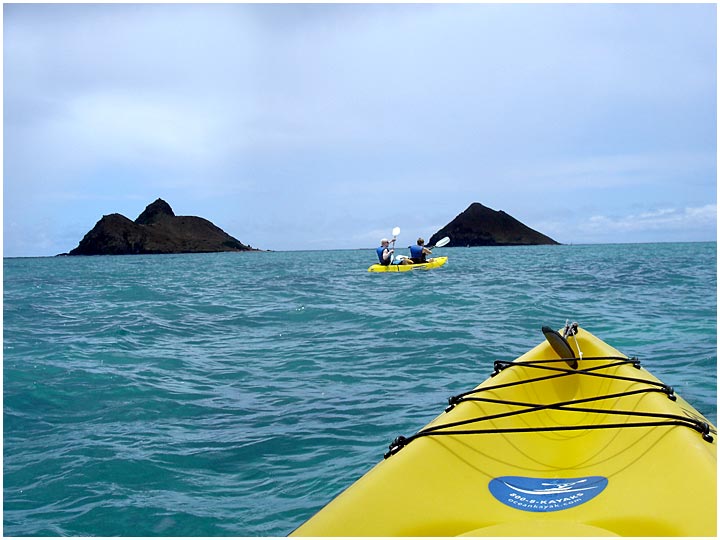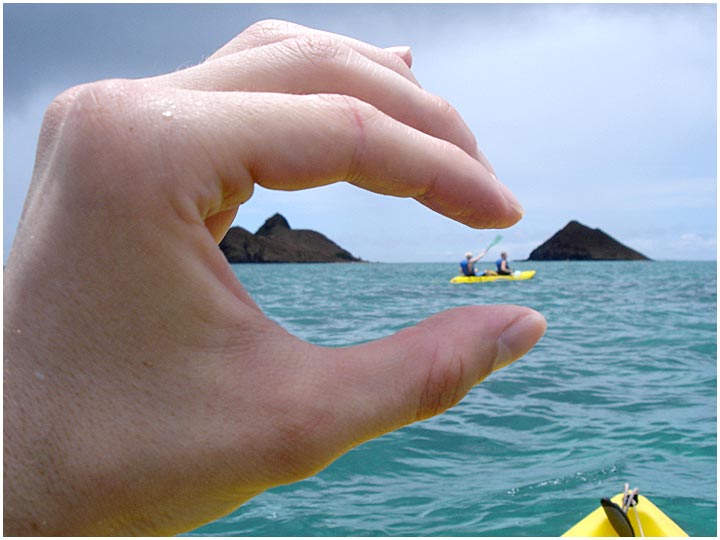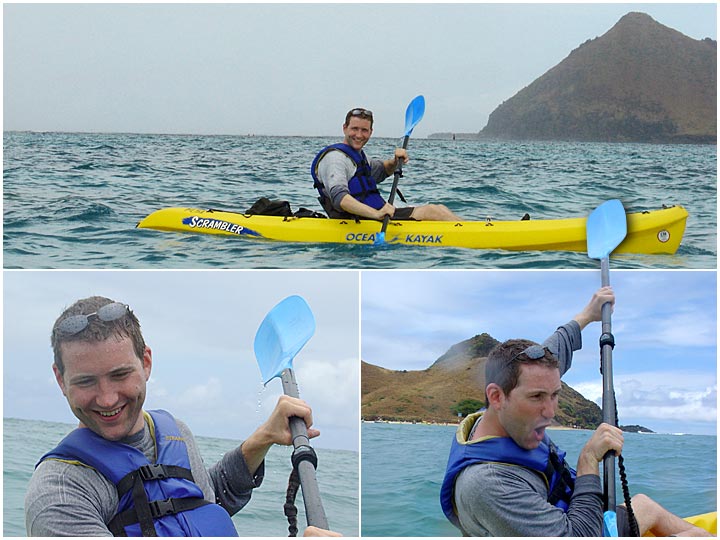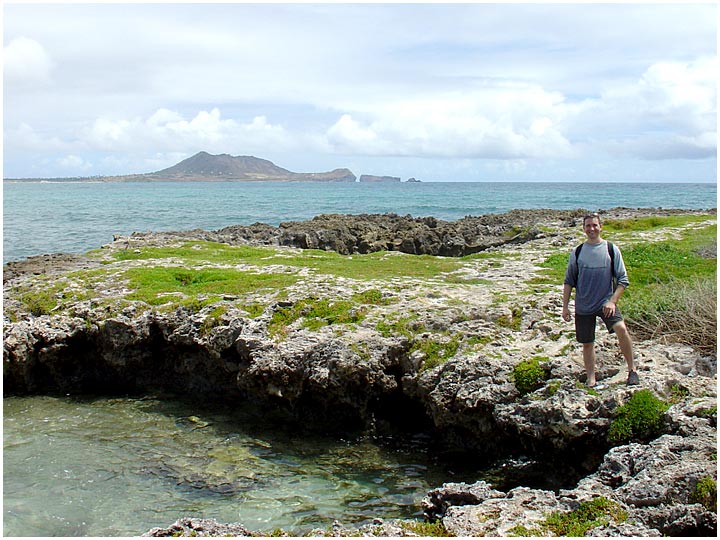 A quick walk around the seabird sanctuary, our first stop.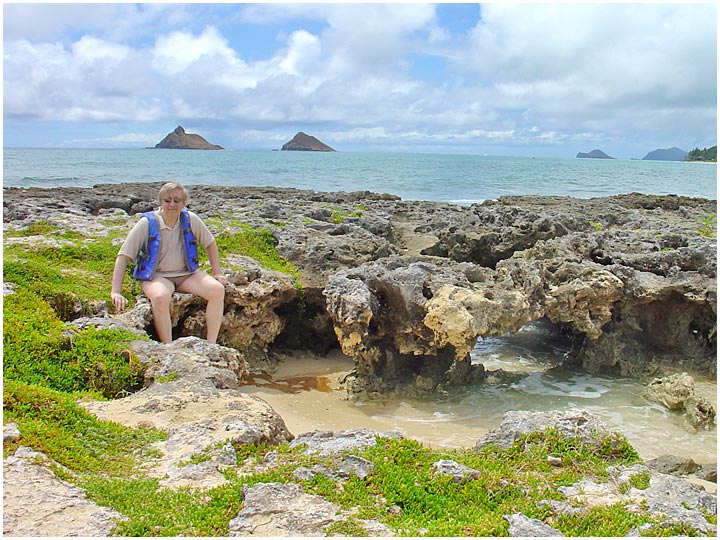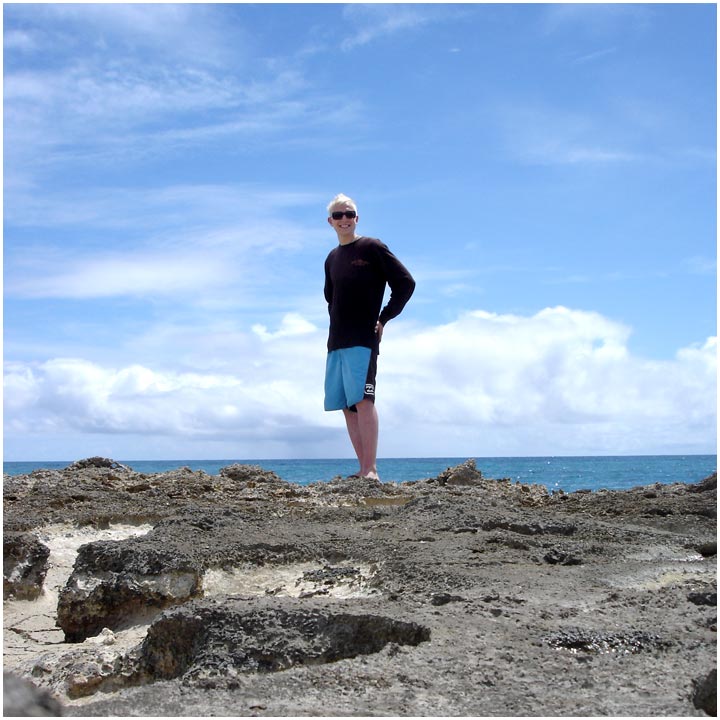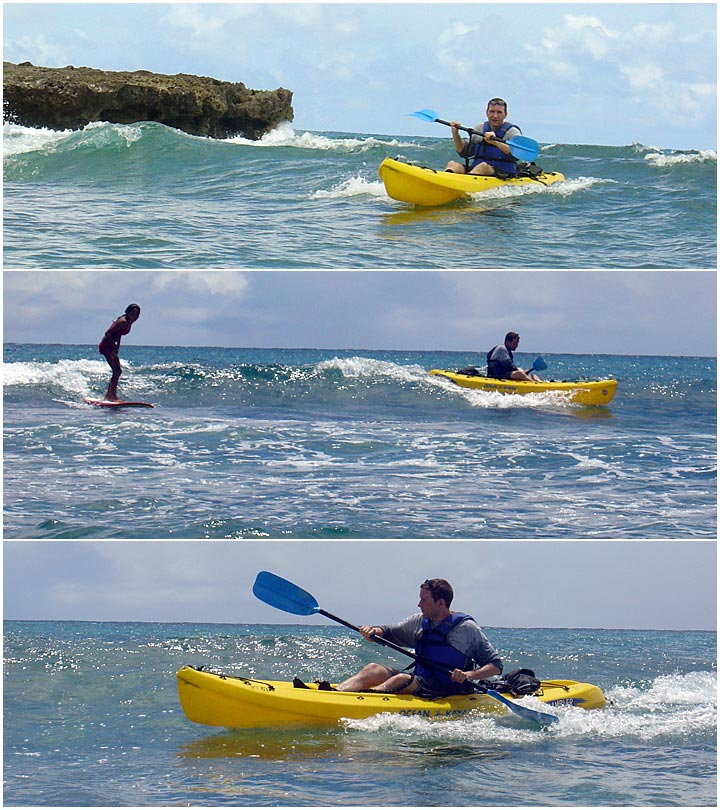 Ummm.... 'yak surfing?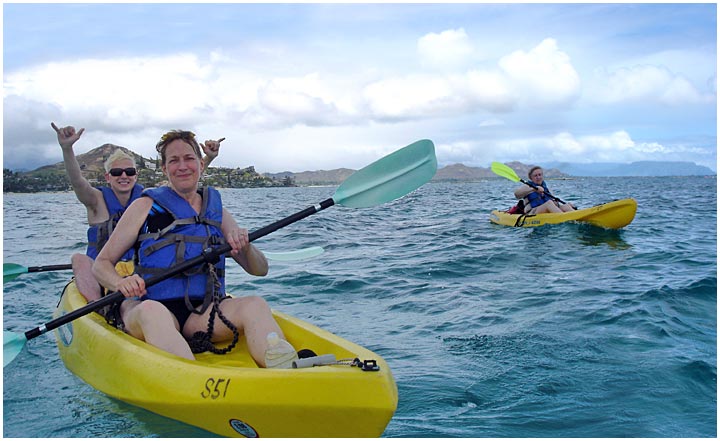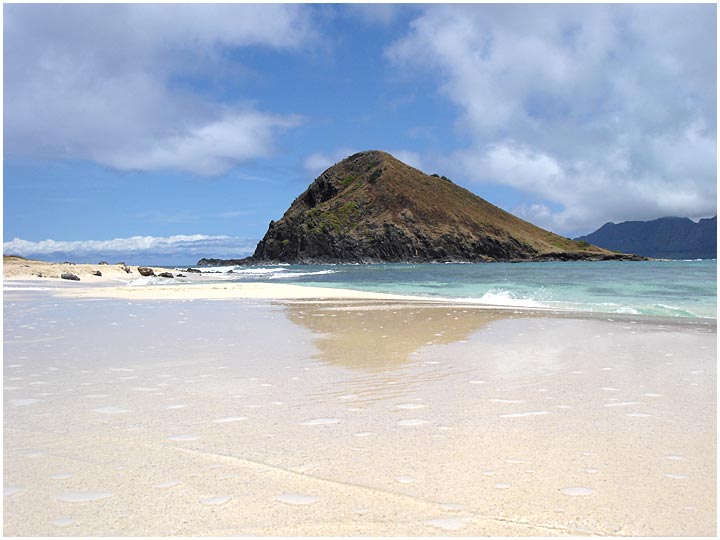 Our second stop.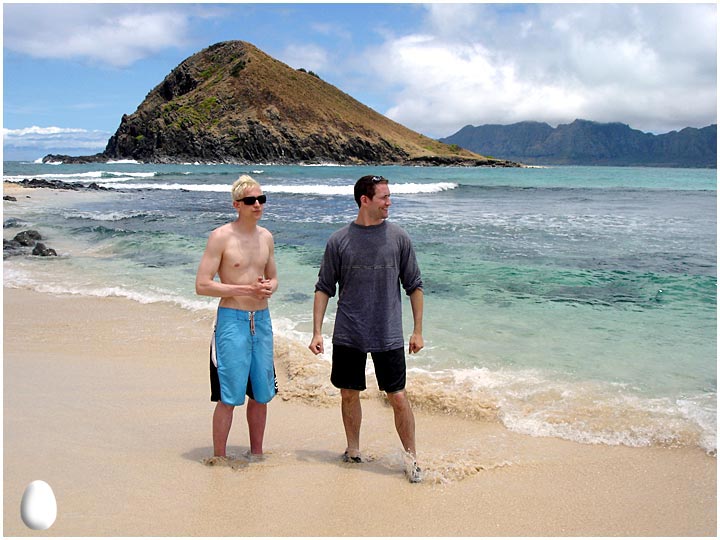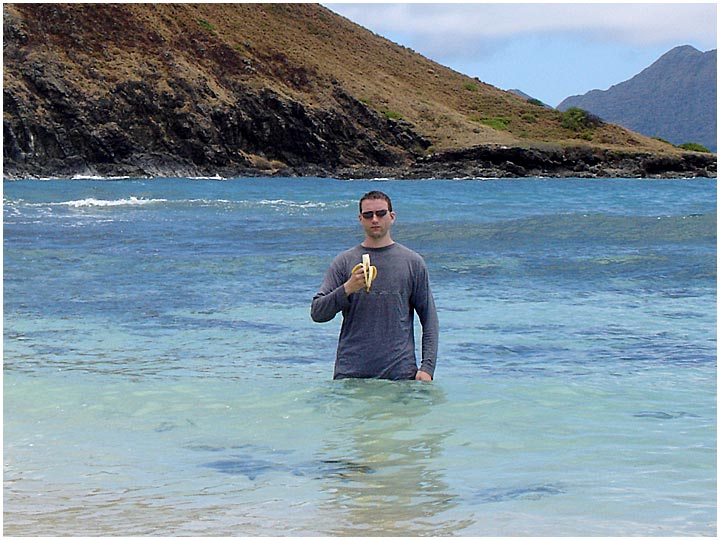 I can't think of a better place to enjoy a banana.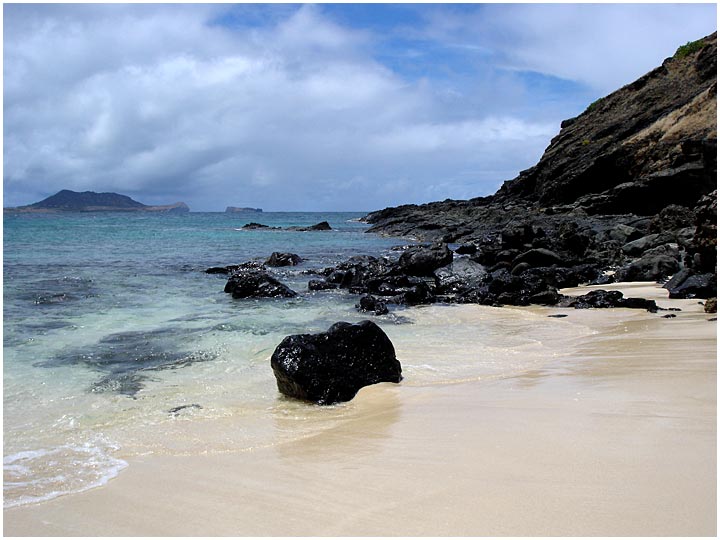 Time to explore the island.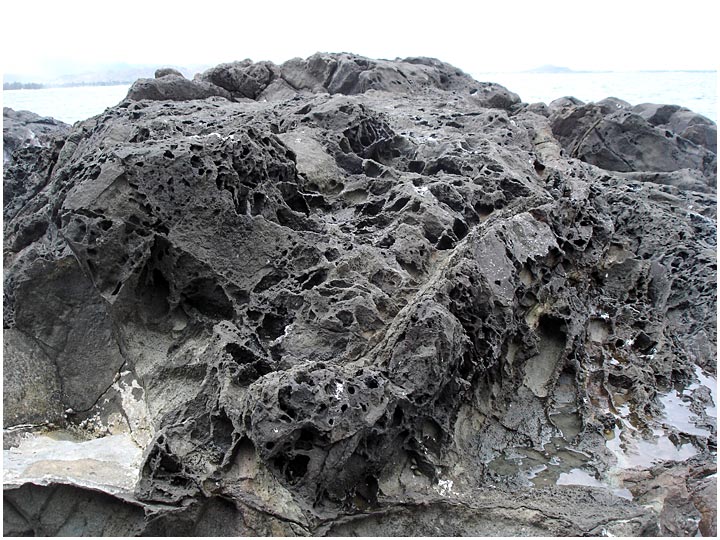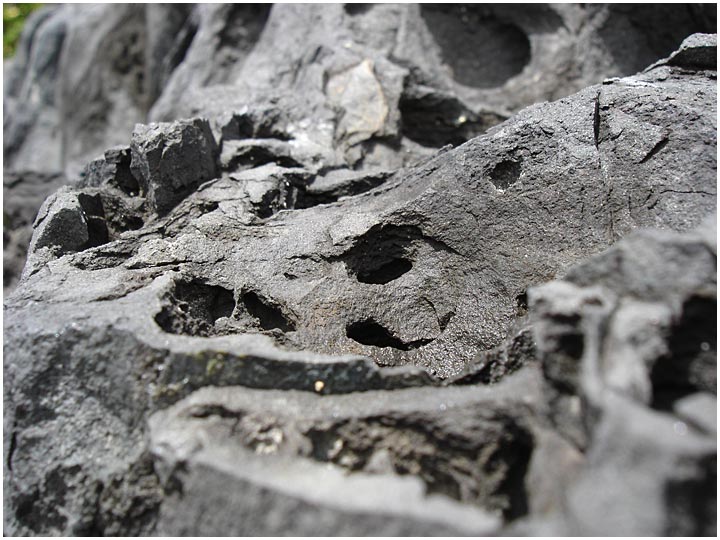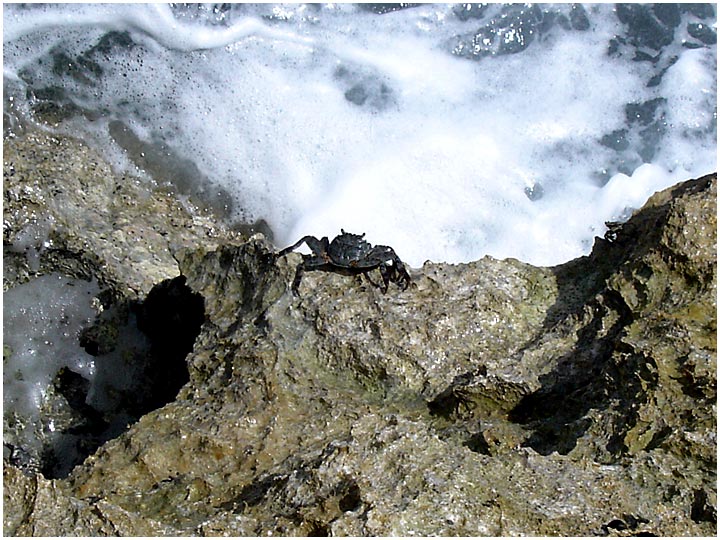 Look, I spotted a crab!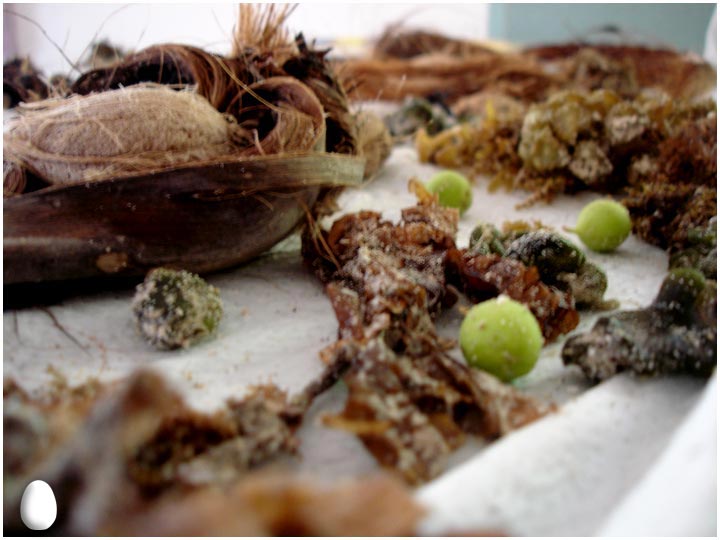 Mom found some interesting seaweed to use with her ceramics!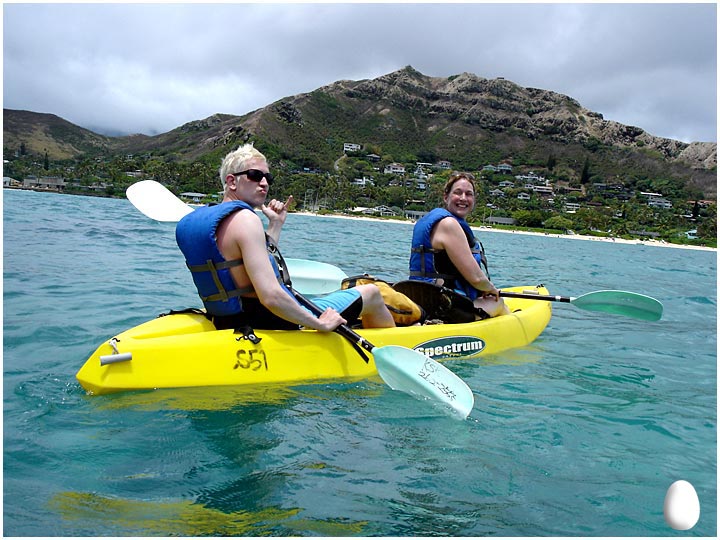 That was fun. Time to head back.
Posing with the Mustang for our adoring fans.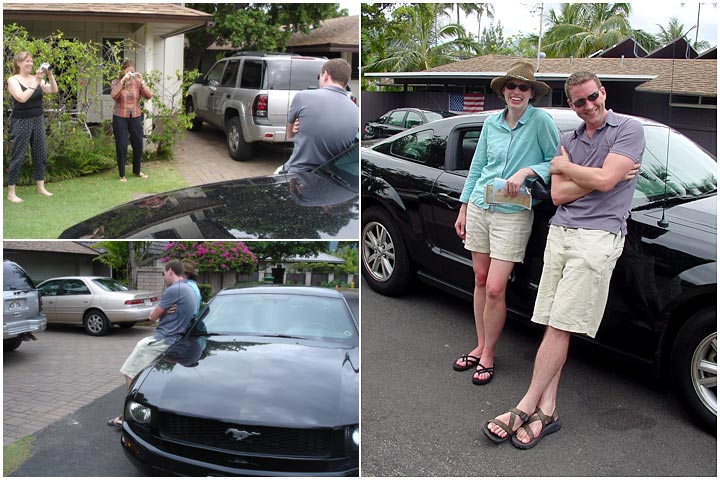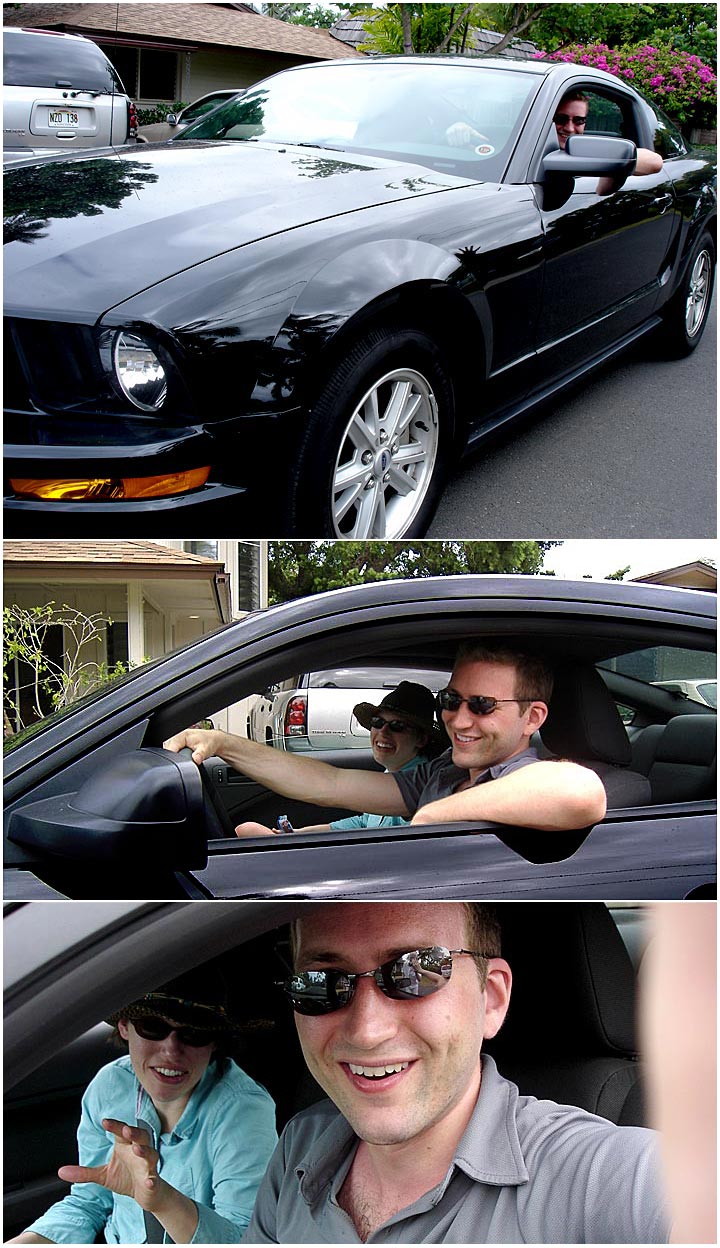 Family Gathering the Eve Before Wedding Day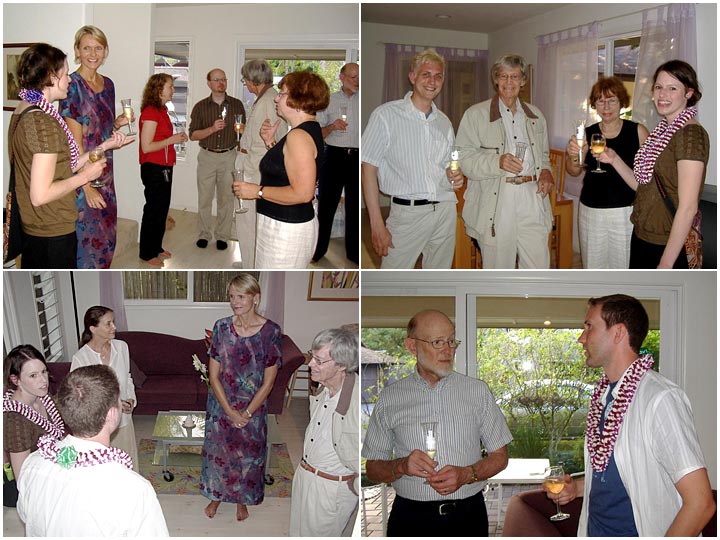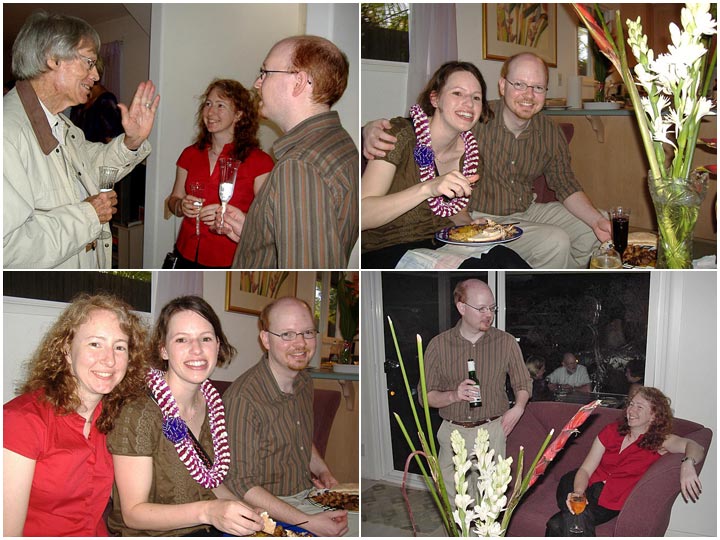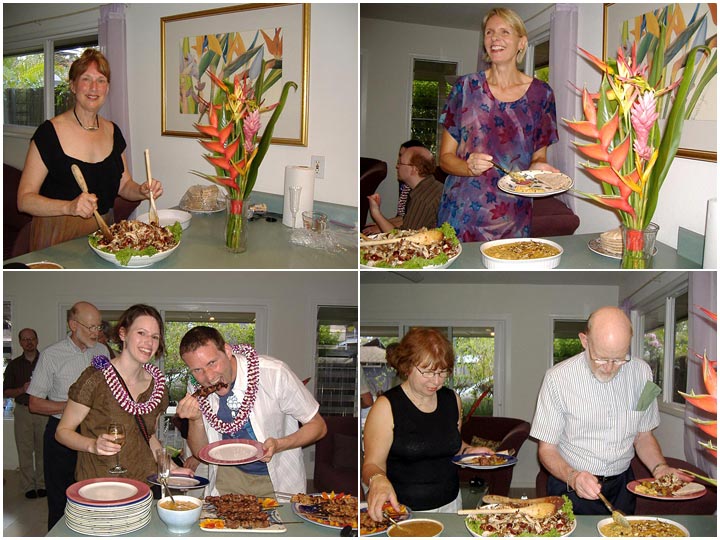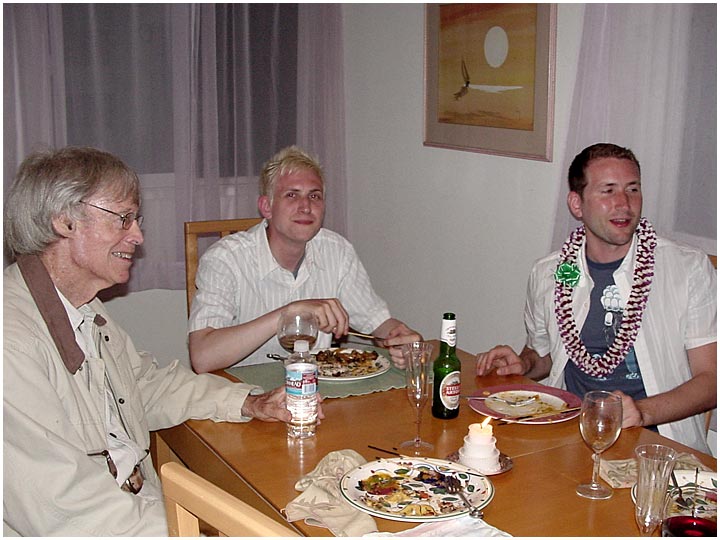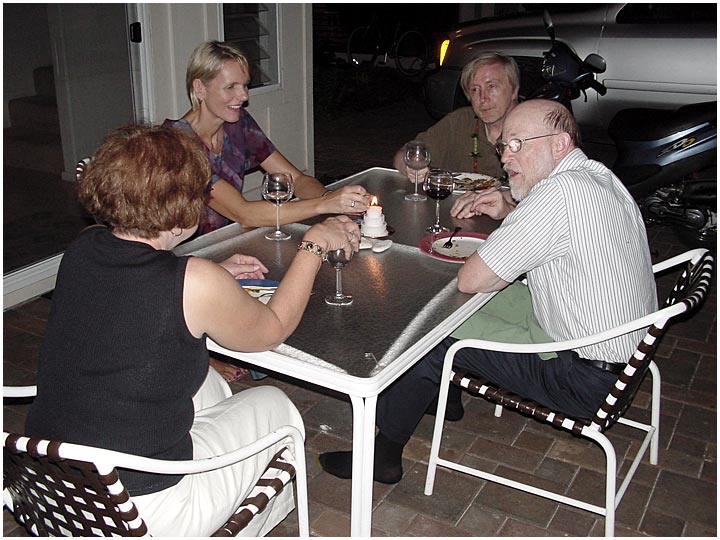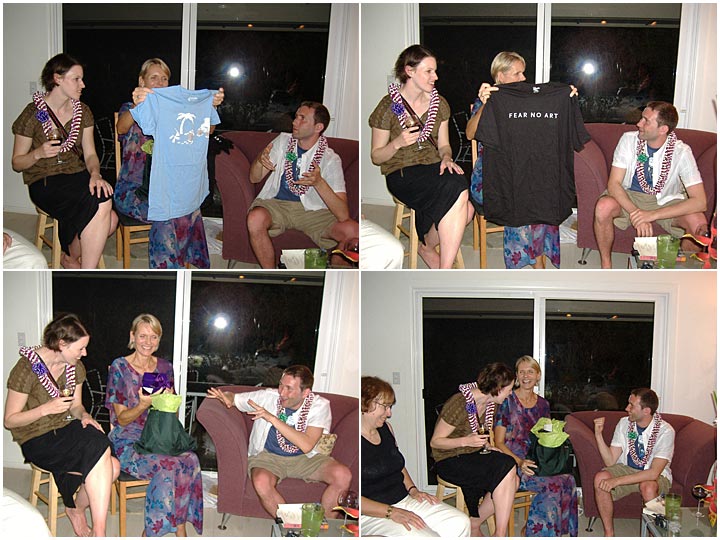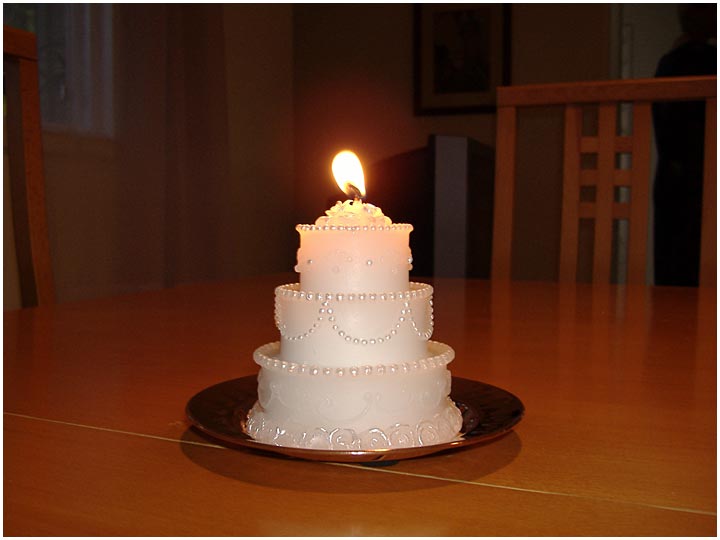 Wedding Day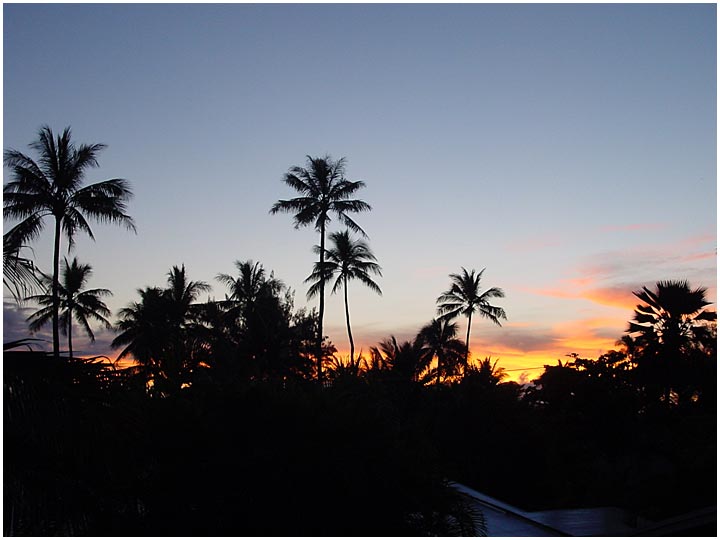 Sunrise, May 29th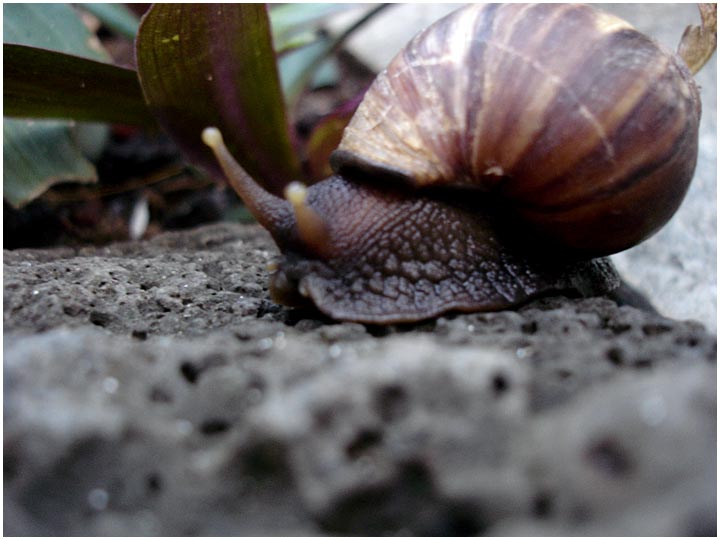 A couple garden creatures — I think it's a sign of good luck in some cultures!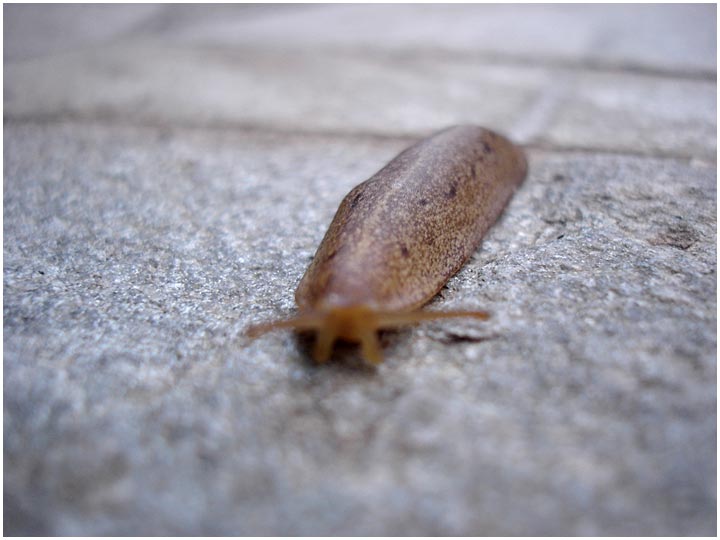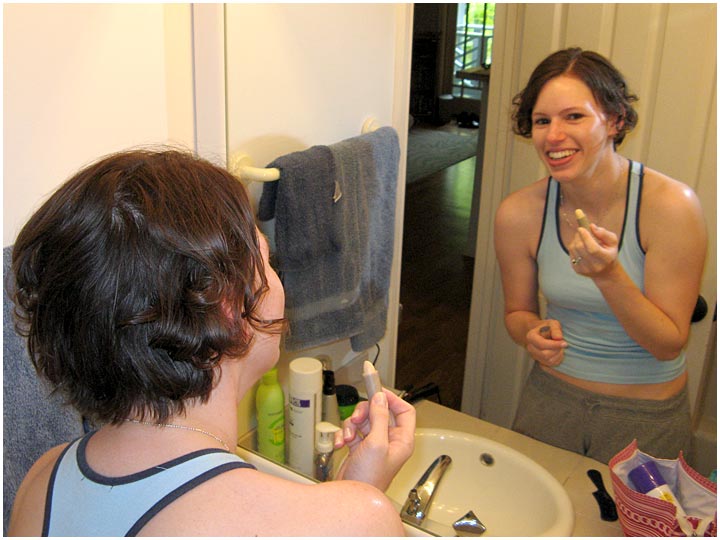 Kate gets herself ready.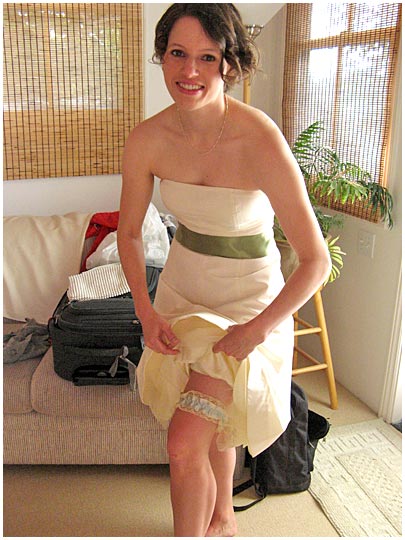 Oh La La!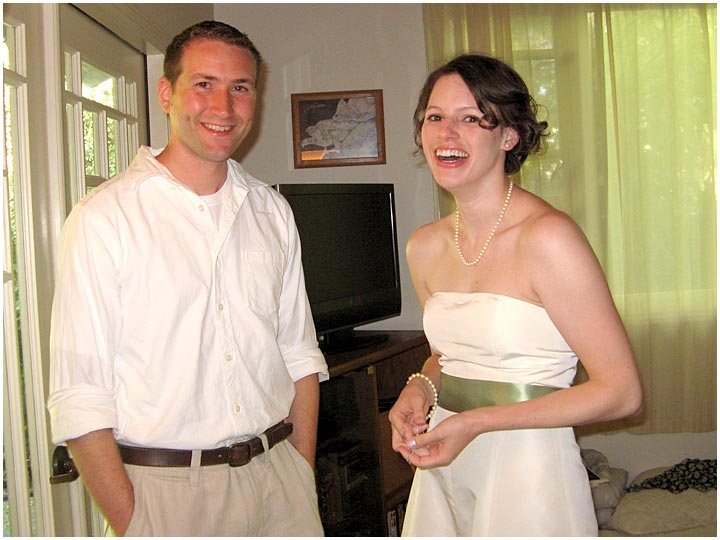 Wait, am I not supposed to be here yet? The snail said it was OK.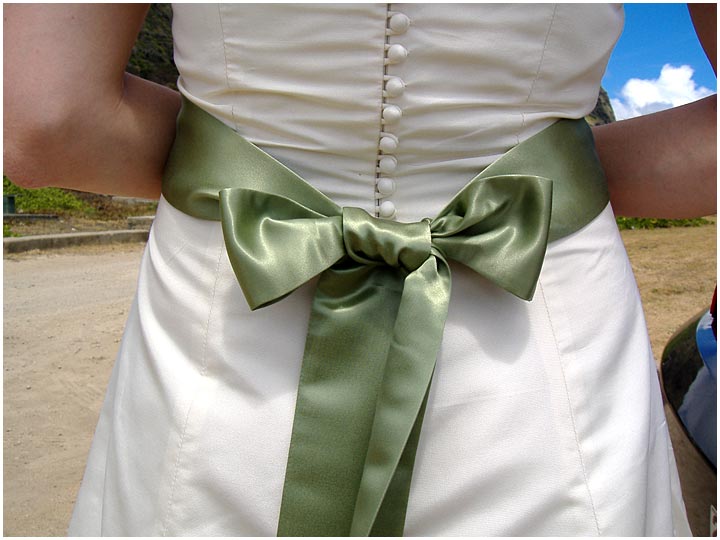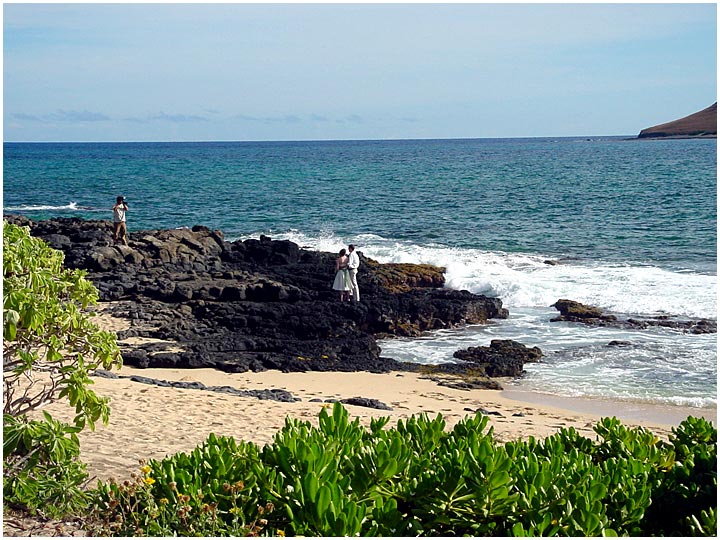 Dave Miyamoto photographs us as the others arrive.
(View our wedding ceremony photos here)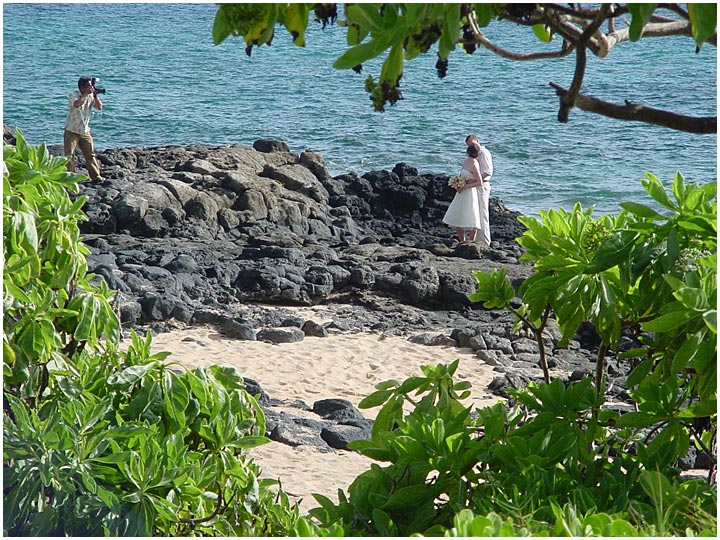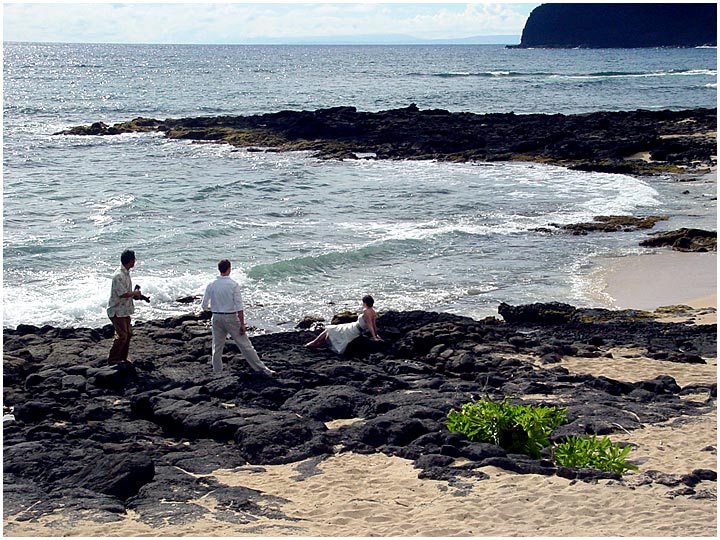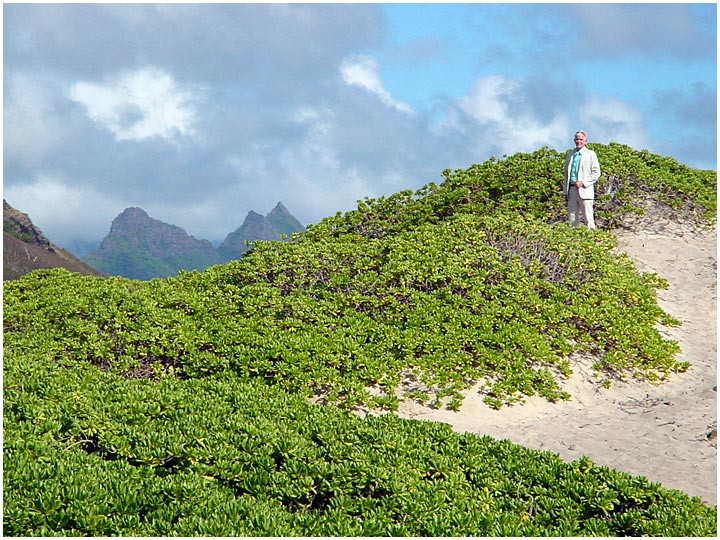 We've spotted the paparazzi!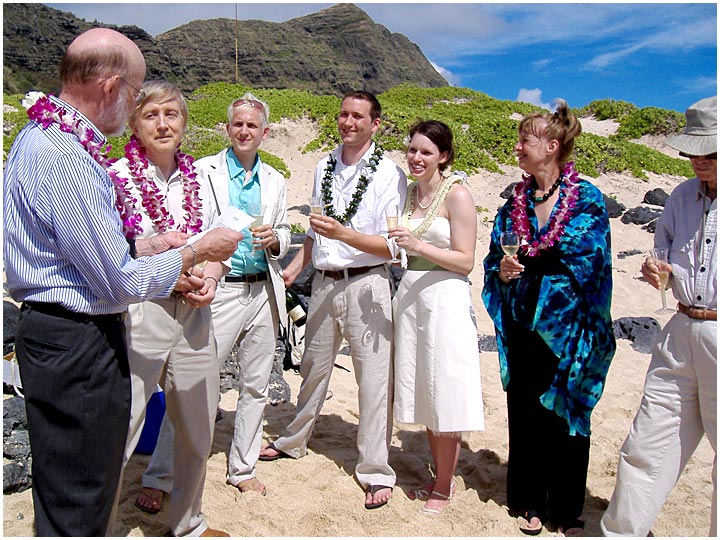 A toast following the ceremony.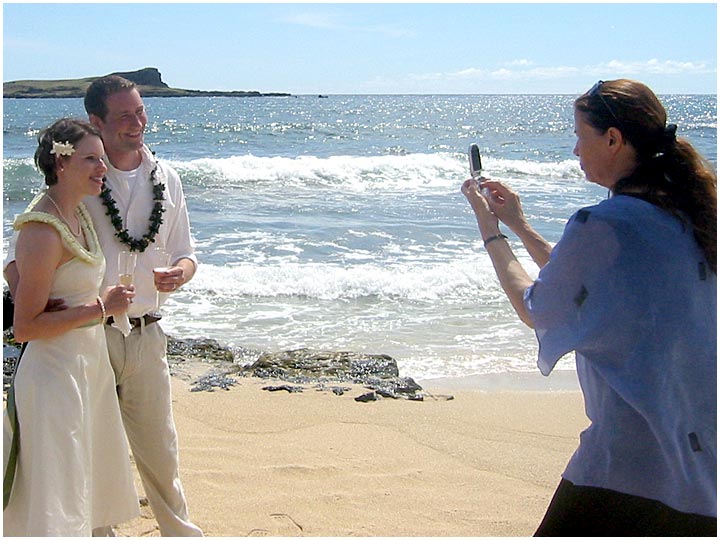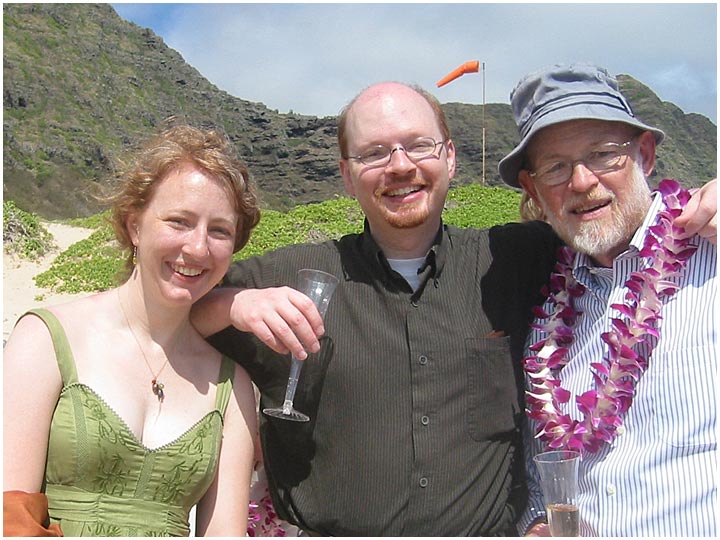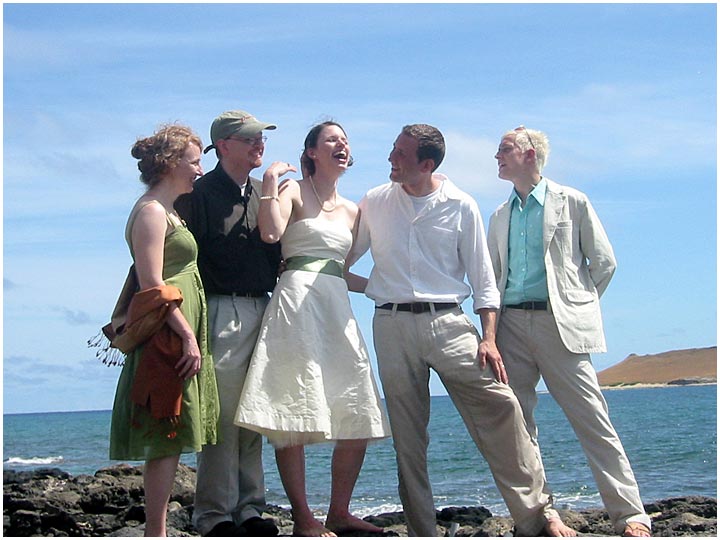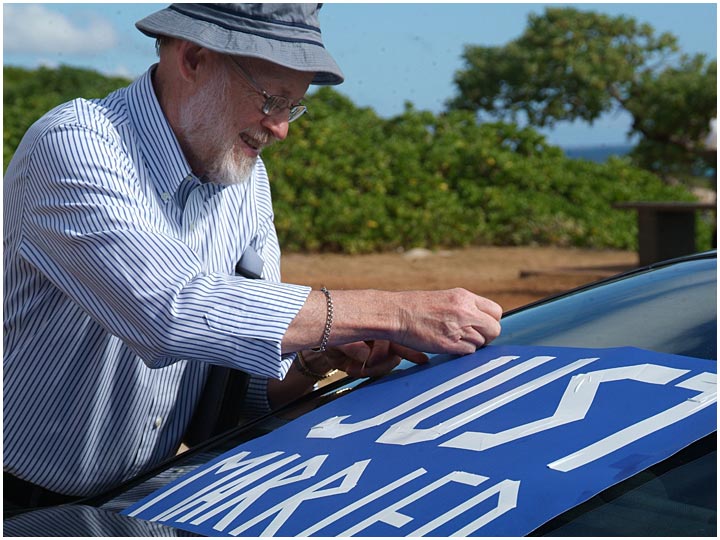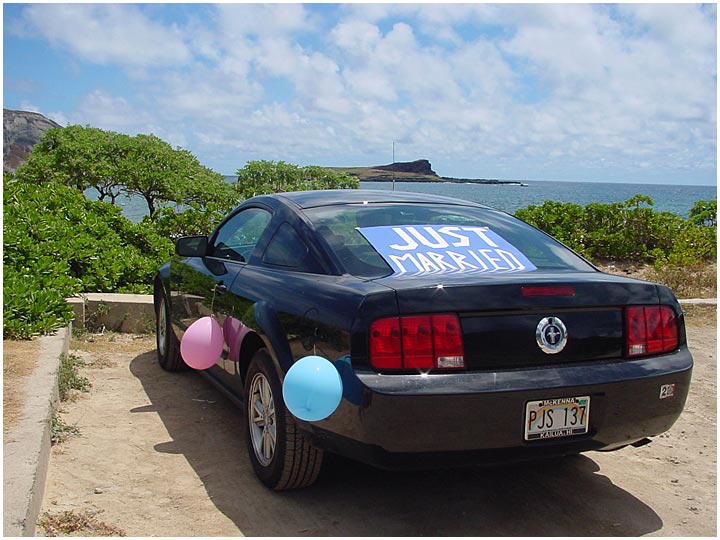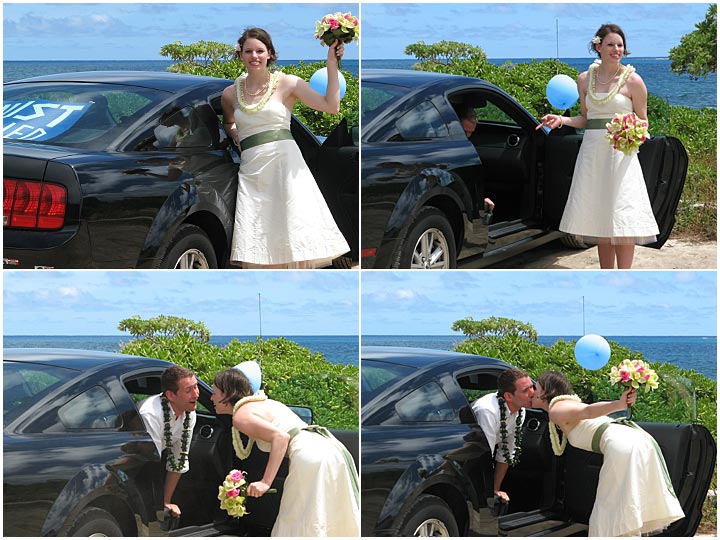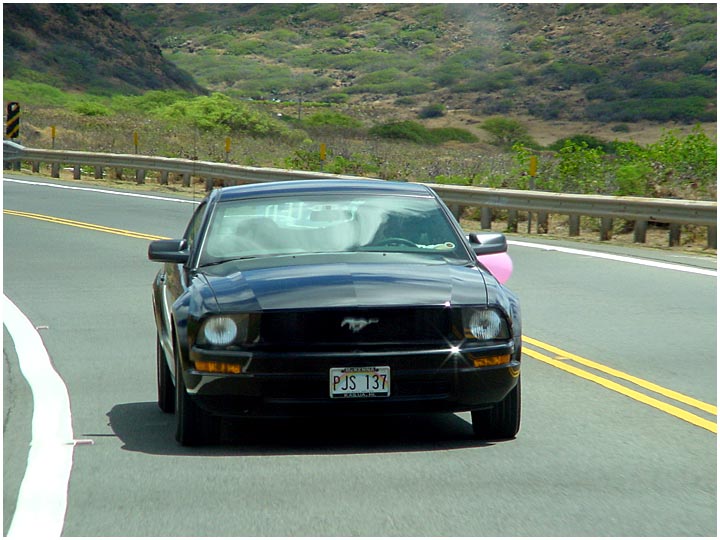 The newlyweds make their getaway in style.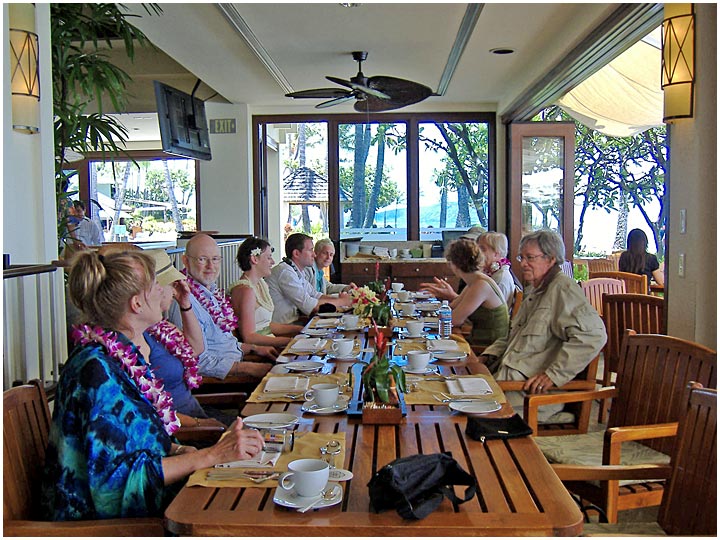 A post wedding celebratory lunch at the Kahala Resort.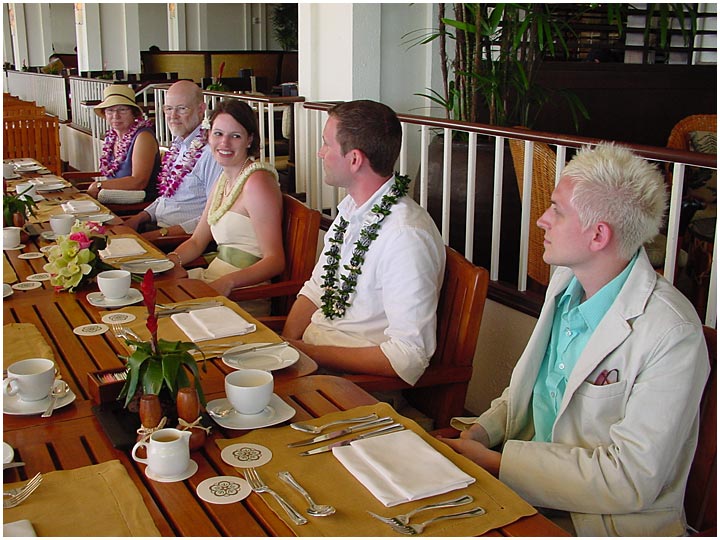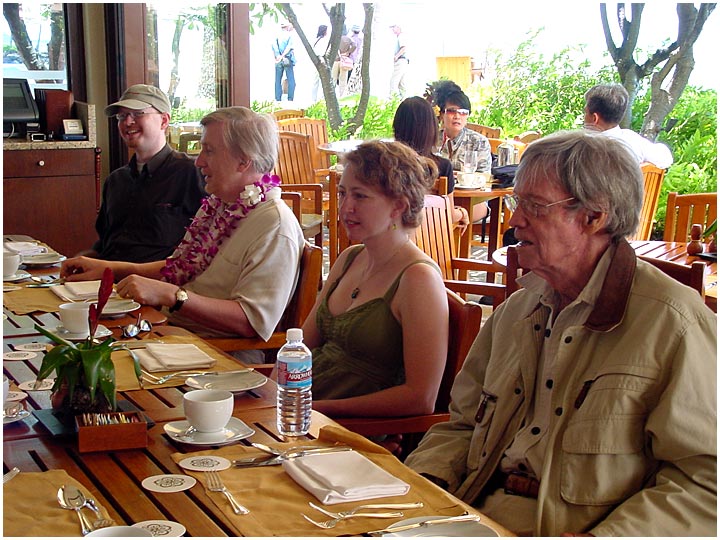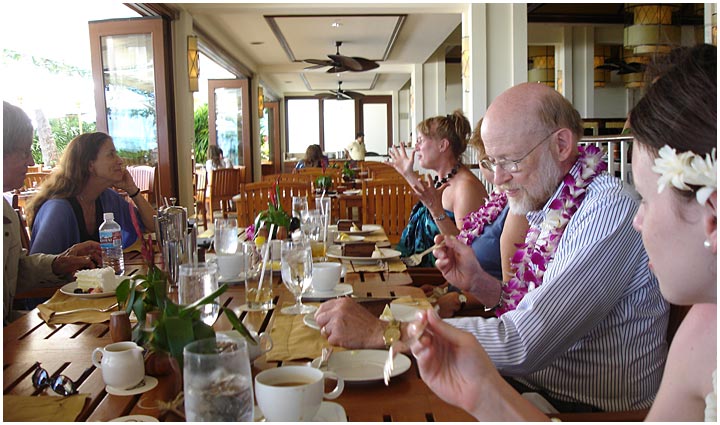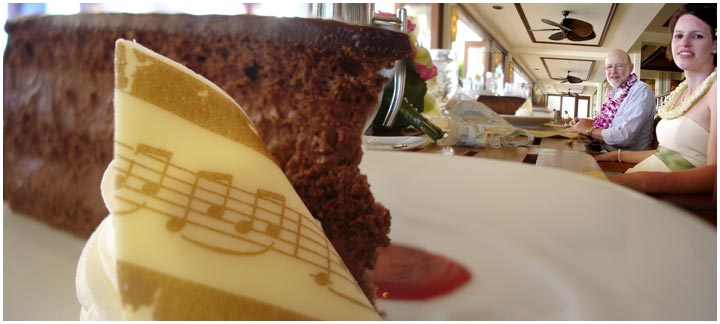 Charles, Kate and a delicious piece of cake!

(click to enlarge)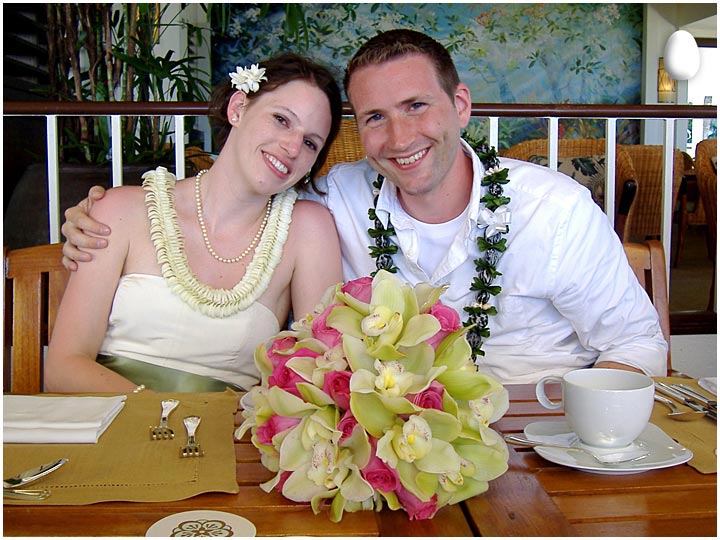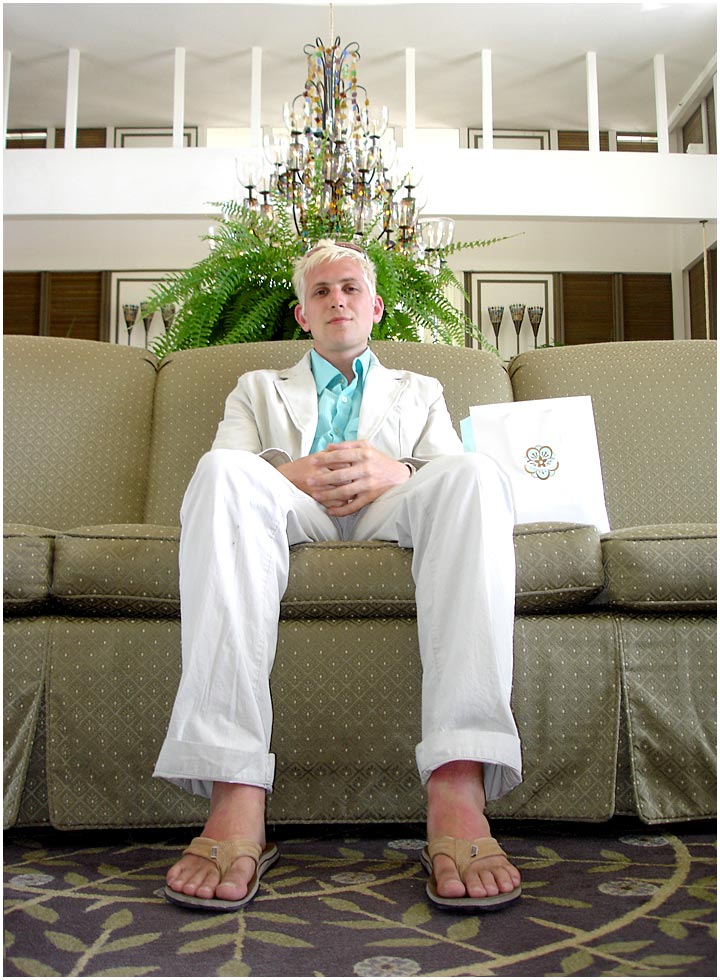 His name is Joe Kuta.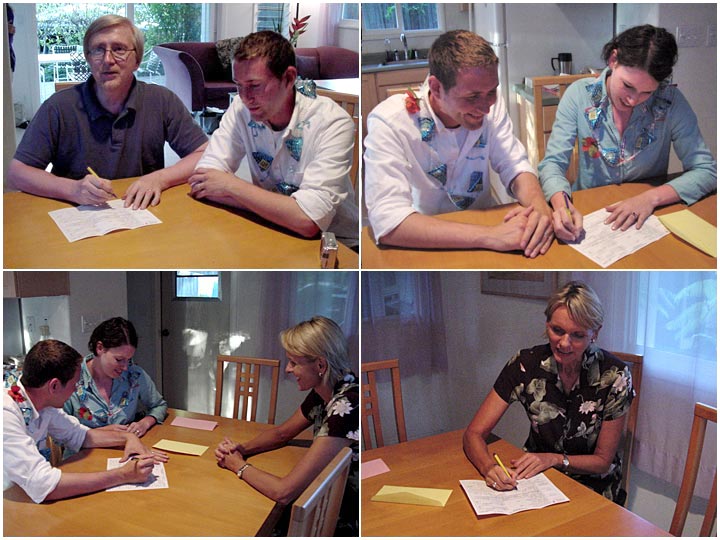 Signing the marriage license. It's official!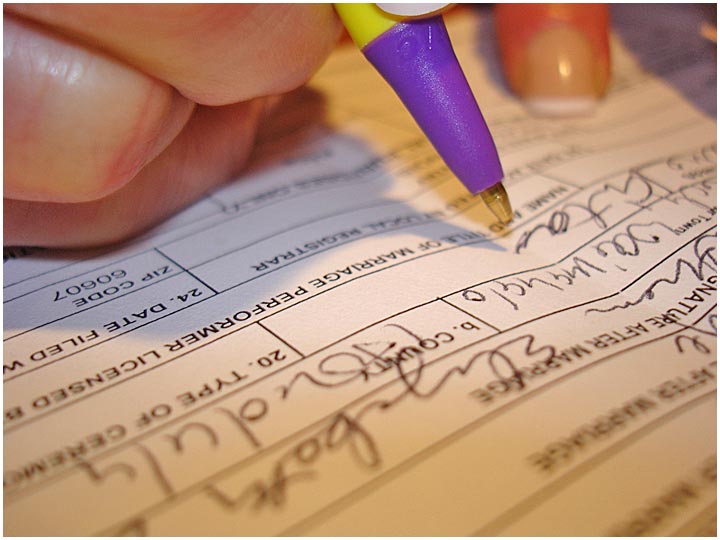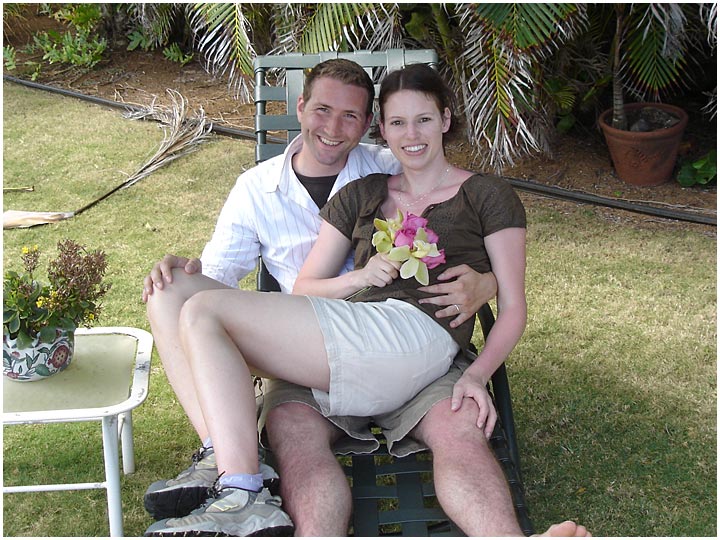 Our first day as a husband and wife.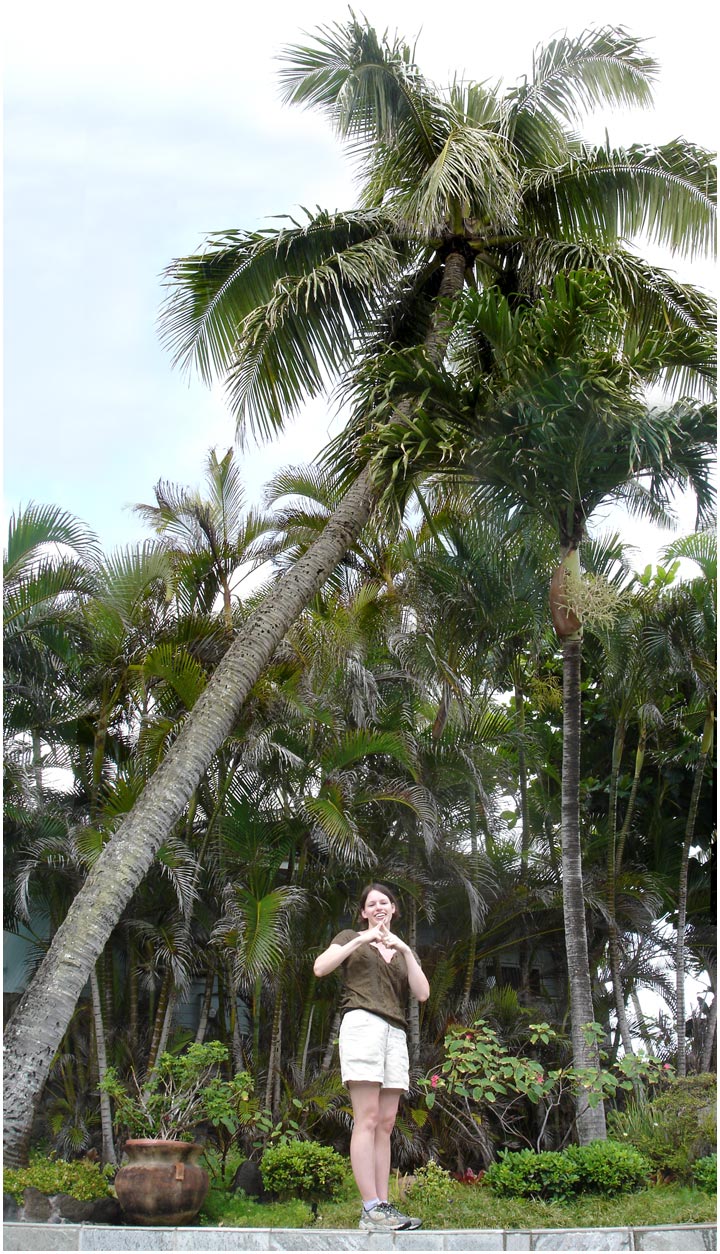 A short, but steep hike up to the lighthouse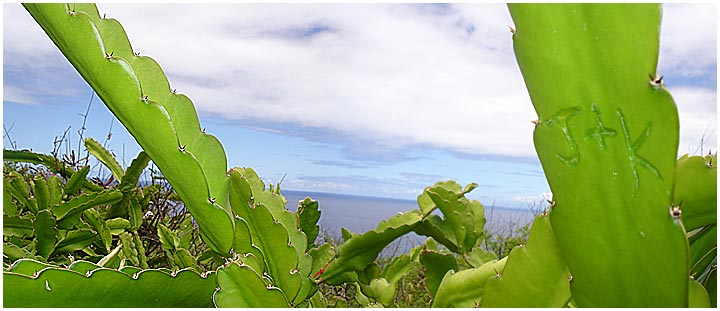 Making our mark on the way up: J+K Forever!!
(click to enlarge)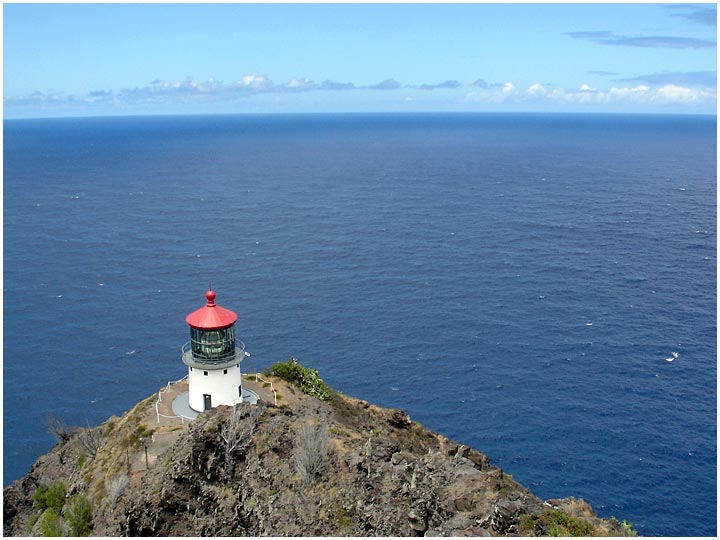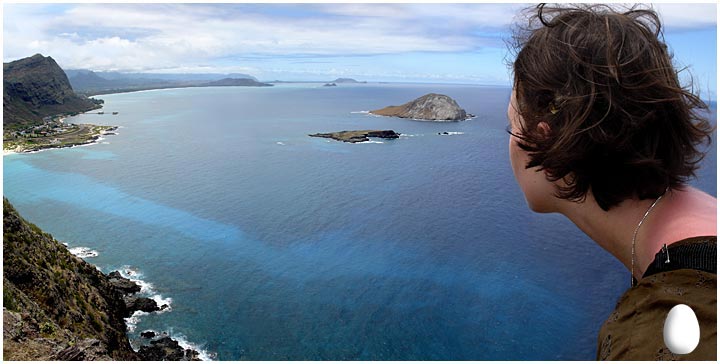 Kate looks out over Makapu'u Beach.
(click to enlarge)