New Orleans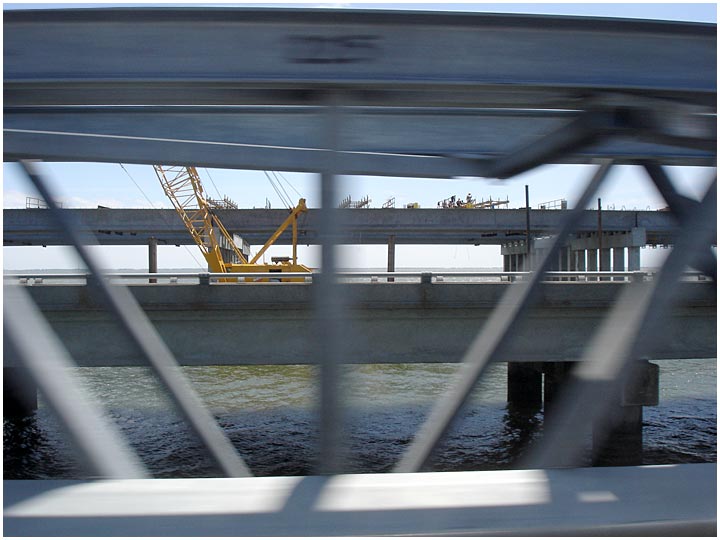 We caught a few glimpses of the Katrina reconstruction
on the long bridgeway to New Orleans.
Strolling Around the French Quarter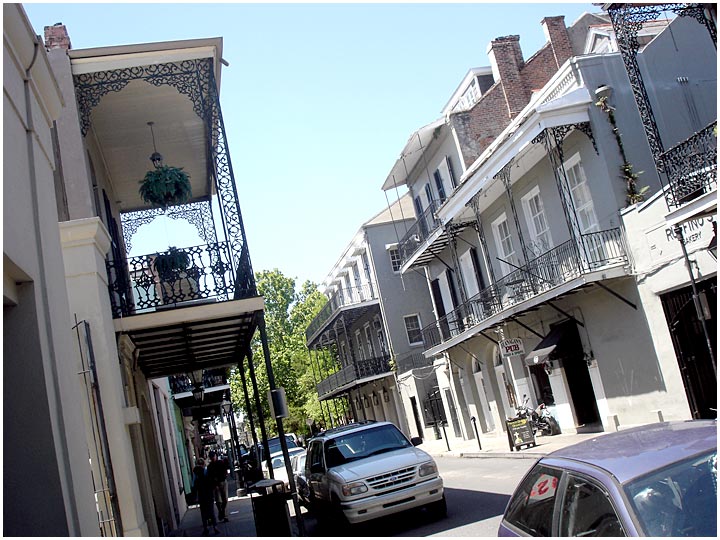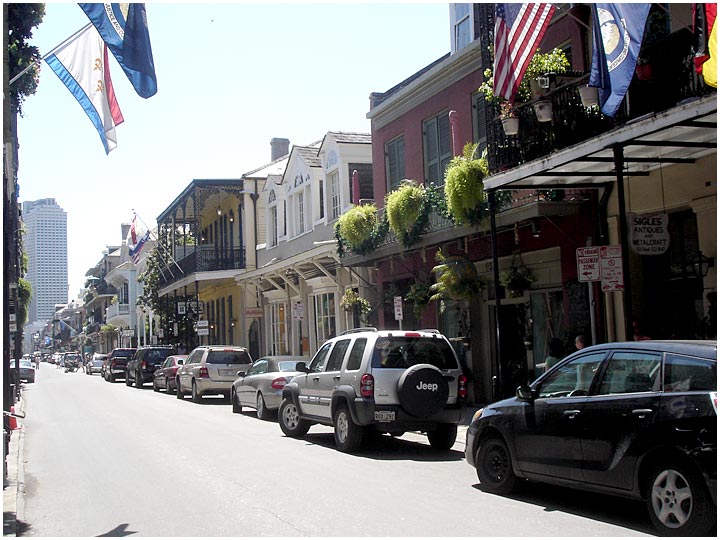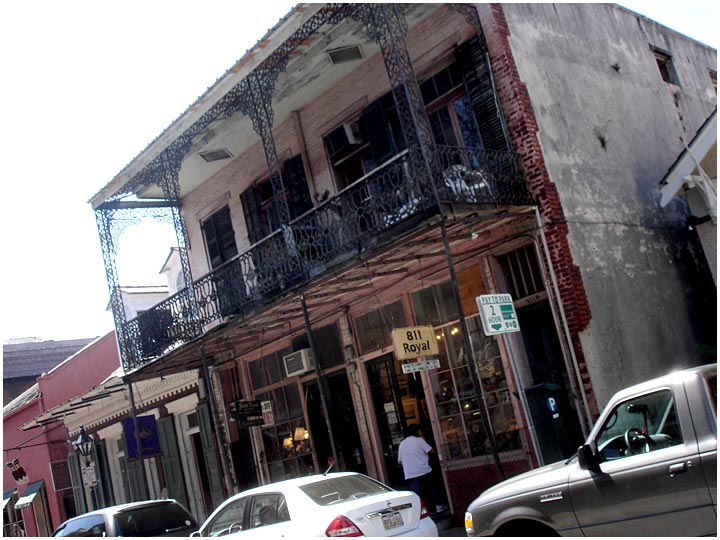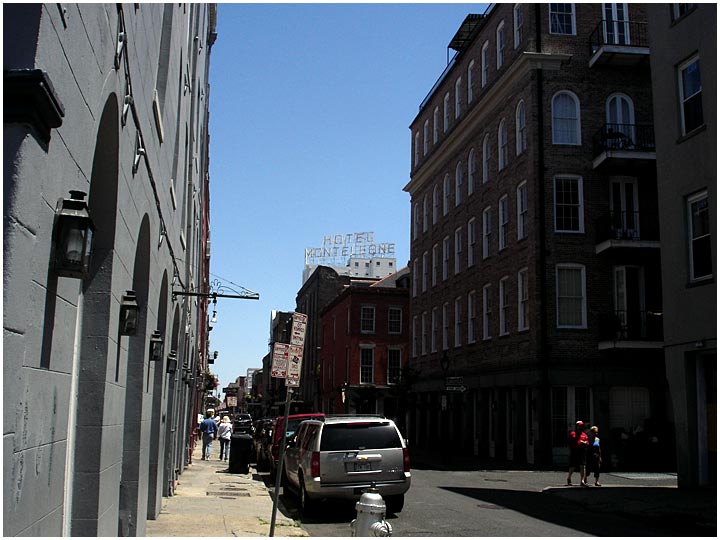 Our hotel's marquee in the background.
Waterfront Steamboats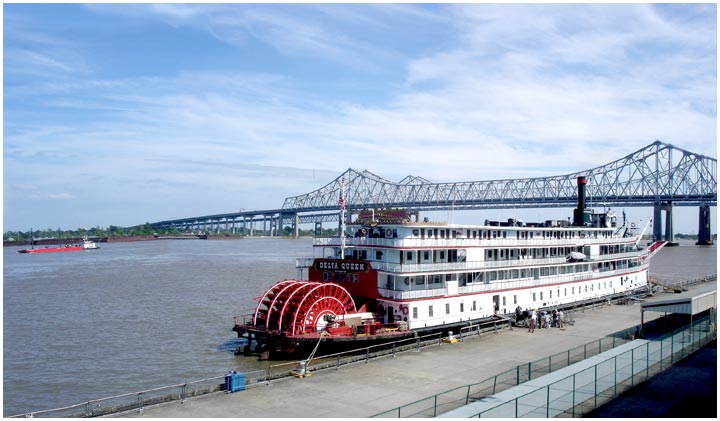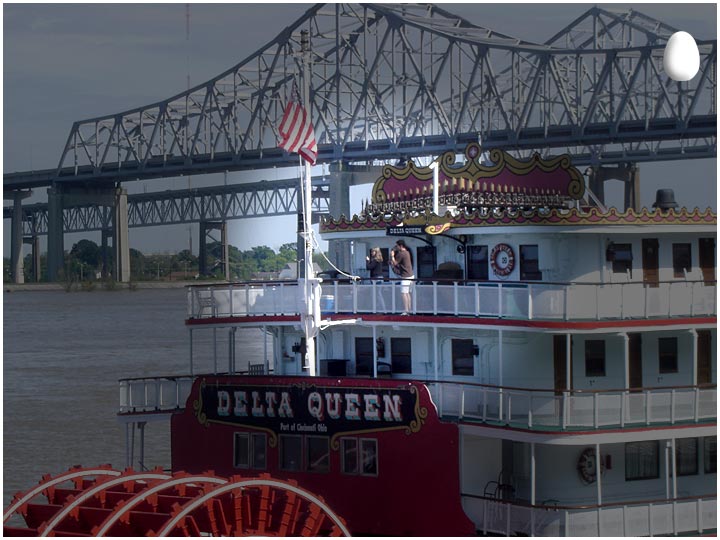 Kate spotted a curious pair on the Delta Queen performing
a synchronized dance routine.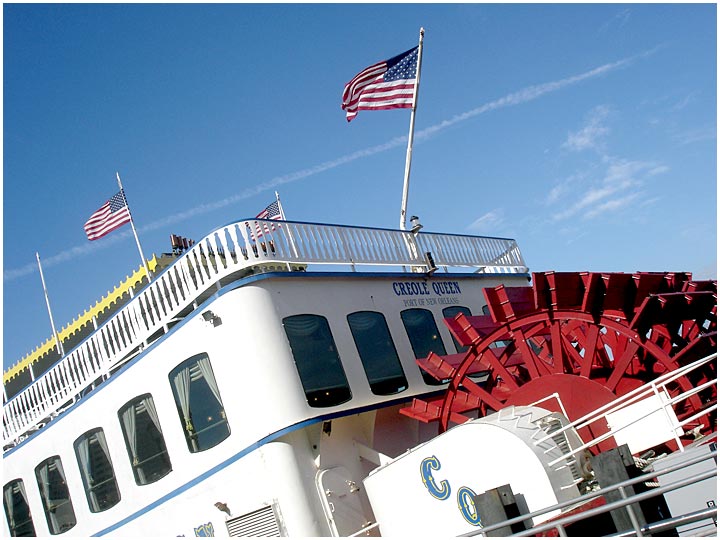 Warehouse District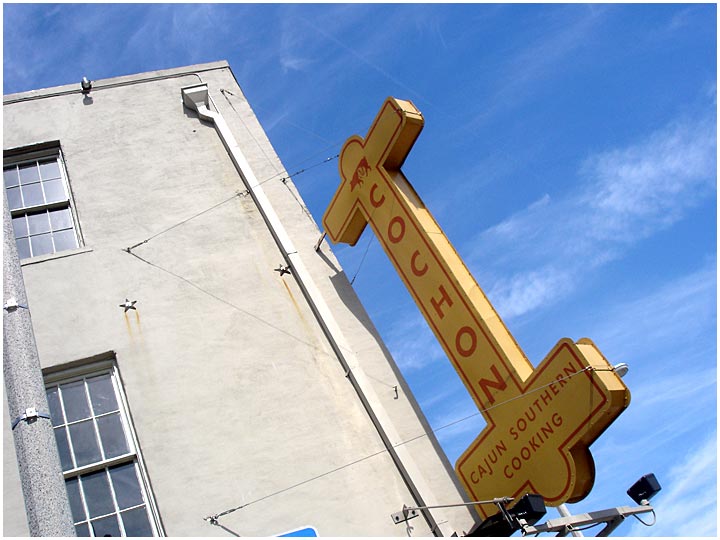 Our first meal in New Orleans was a good one.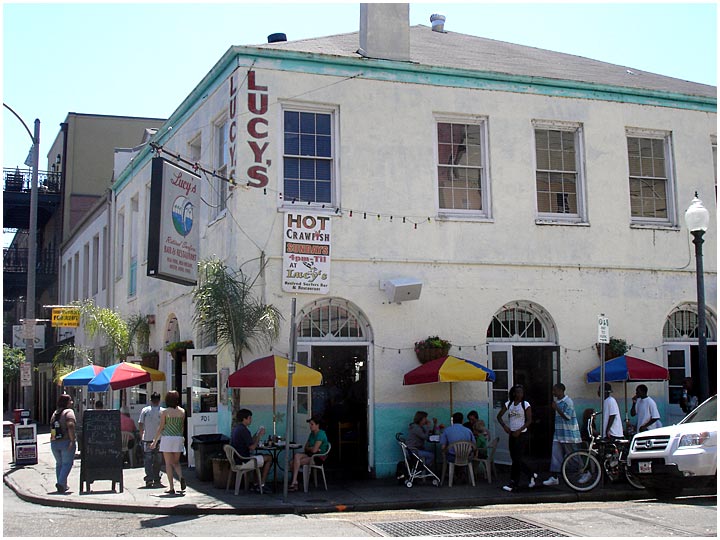 A fantastic brunch at Lucy's.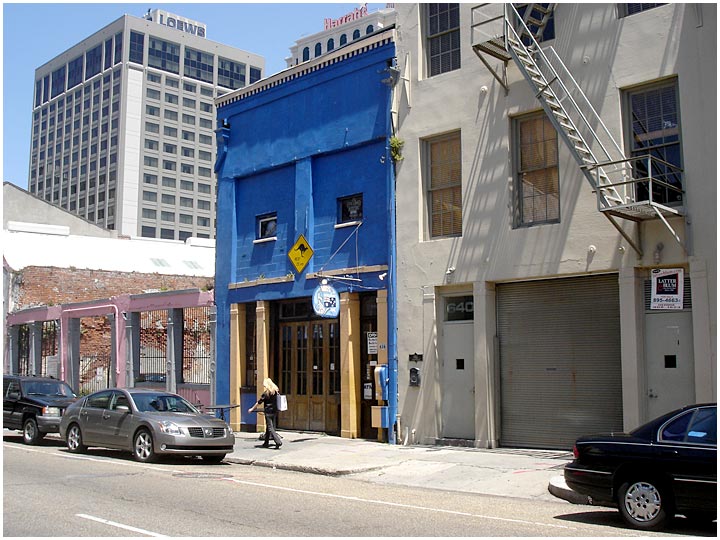 Vic's was good for some late night pool.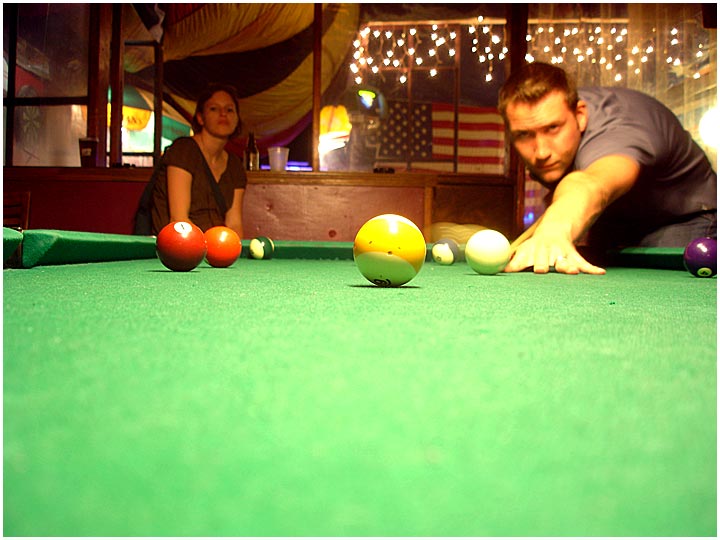 A vacant pool room awaited us on a darkened the second floor room of Vic's.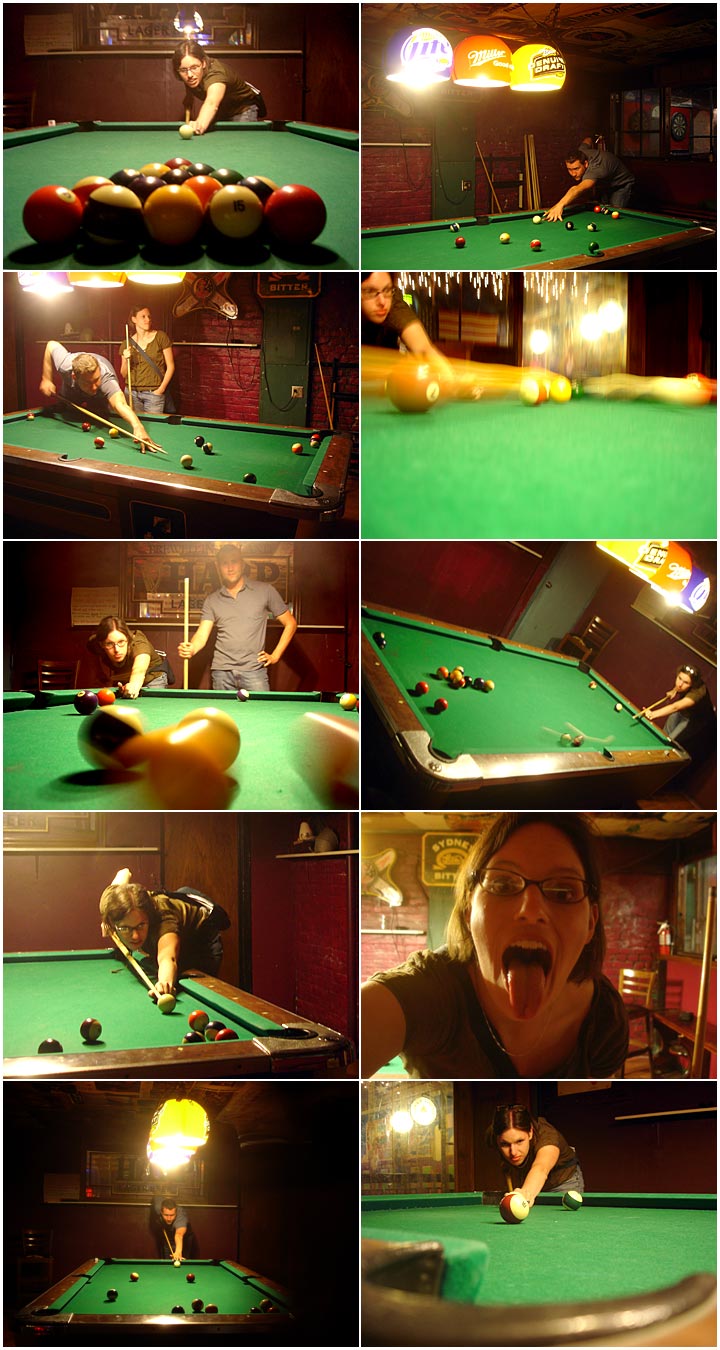 St. Charles Streetcar and the Garden District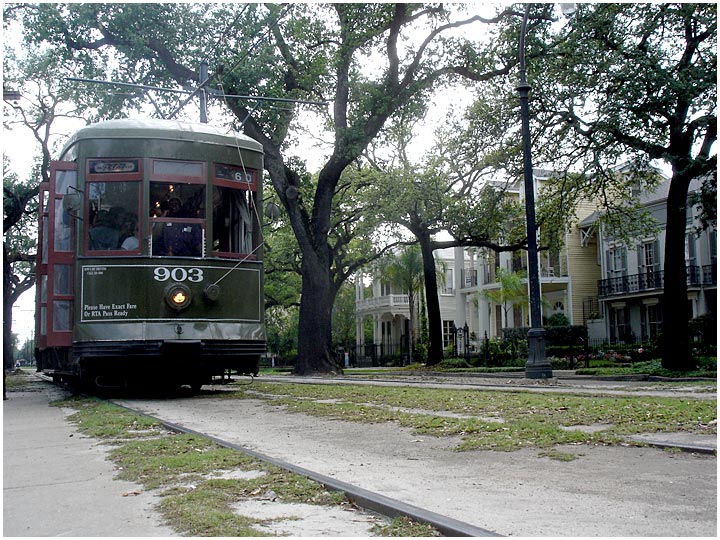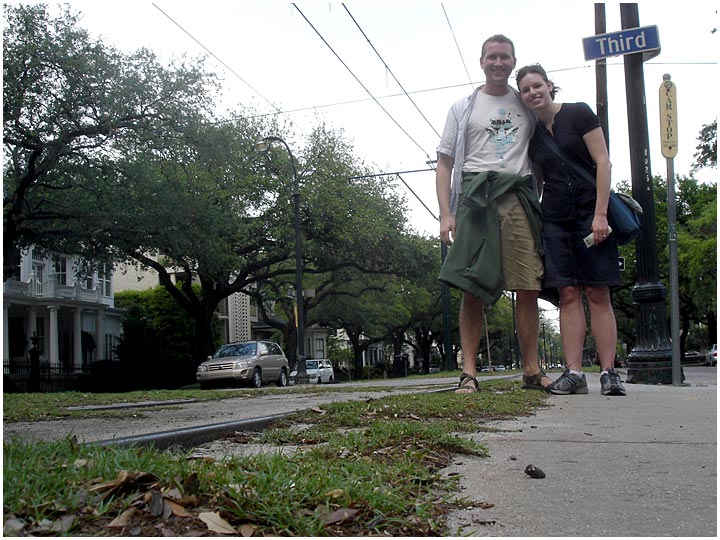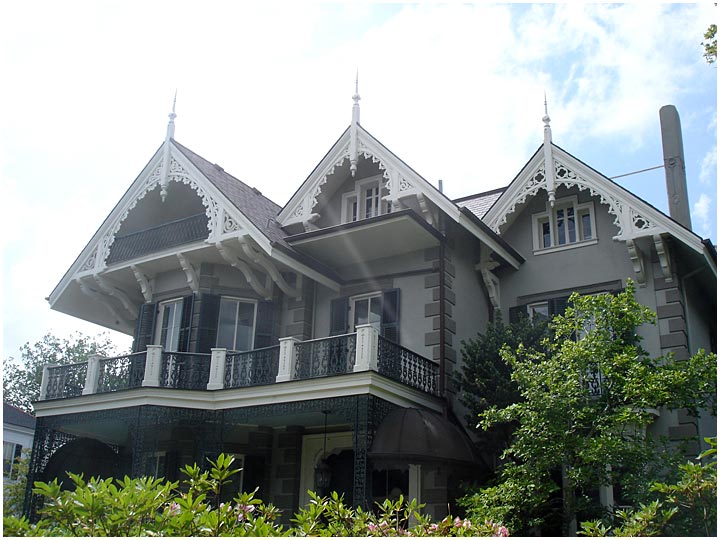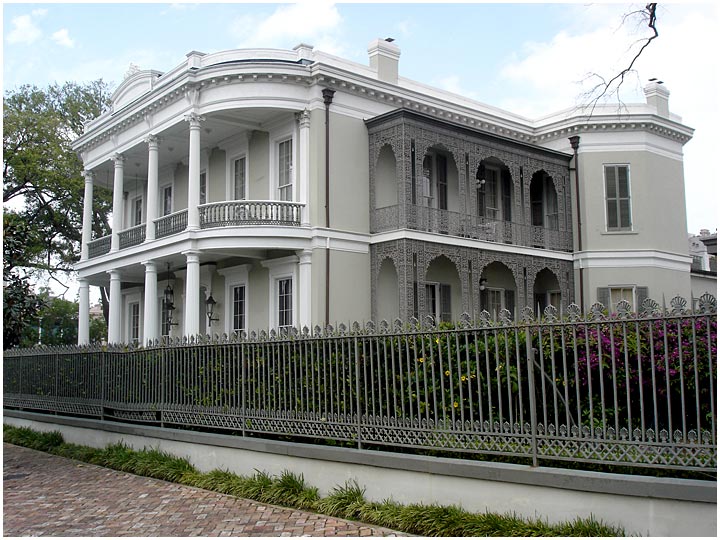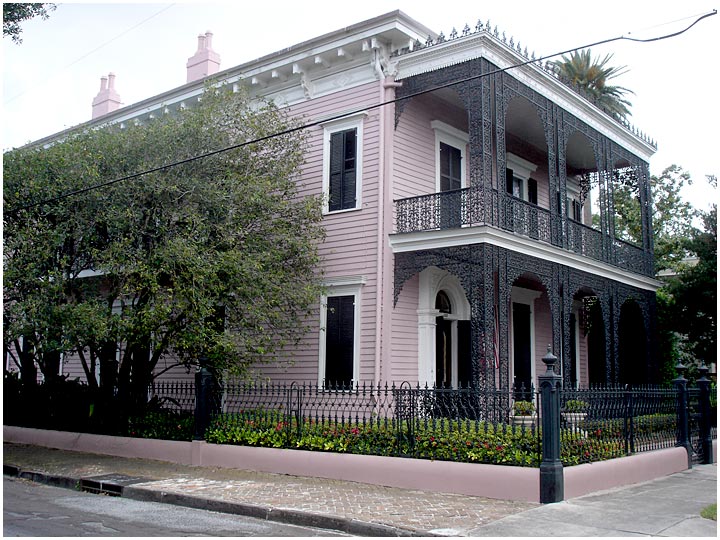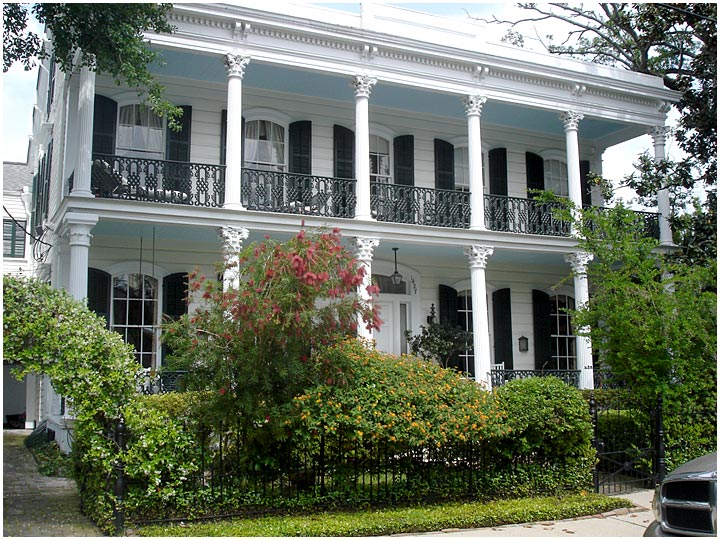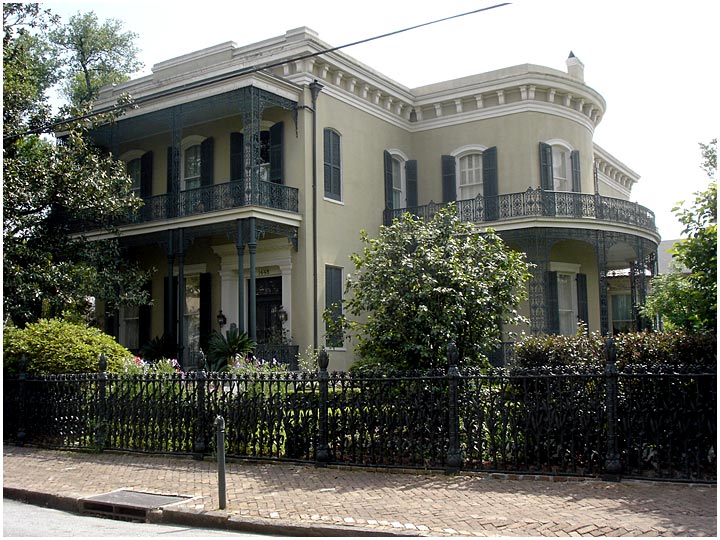 Lafayette Cemetary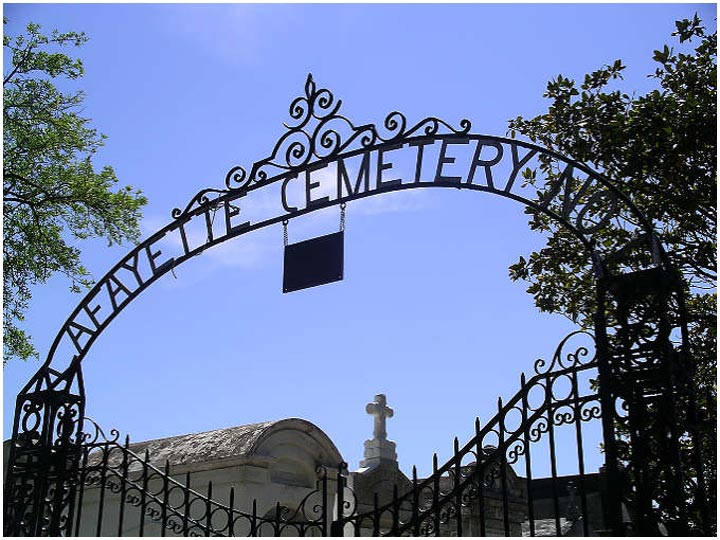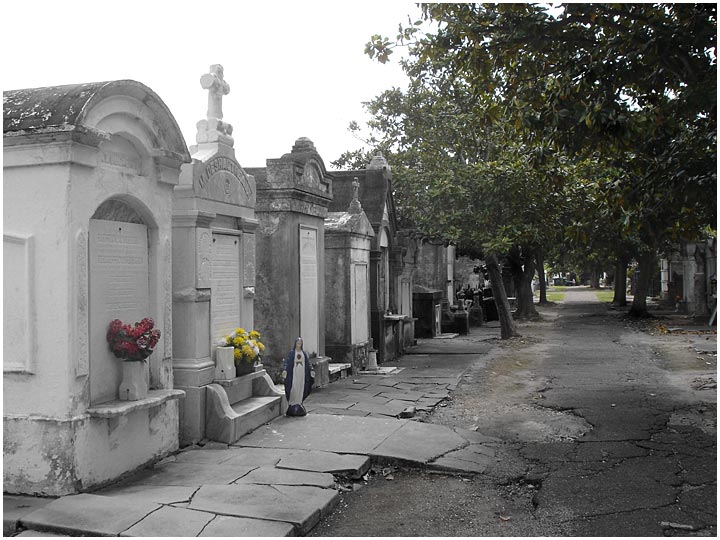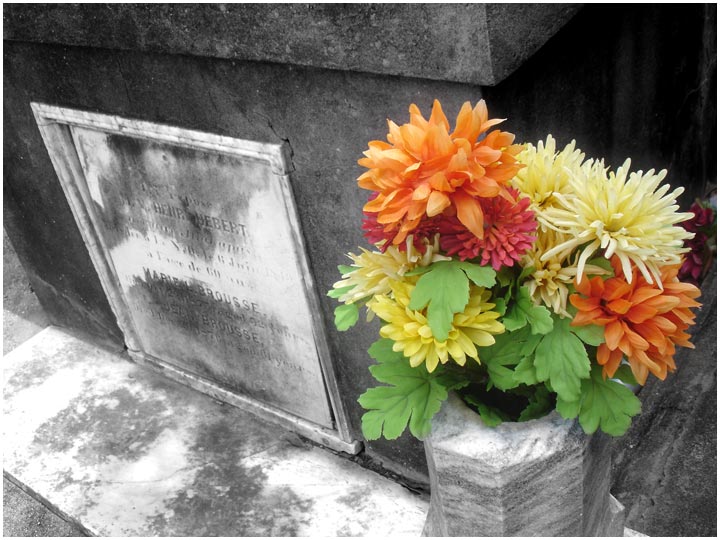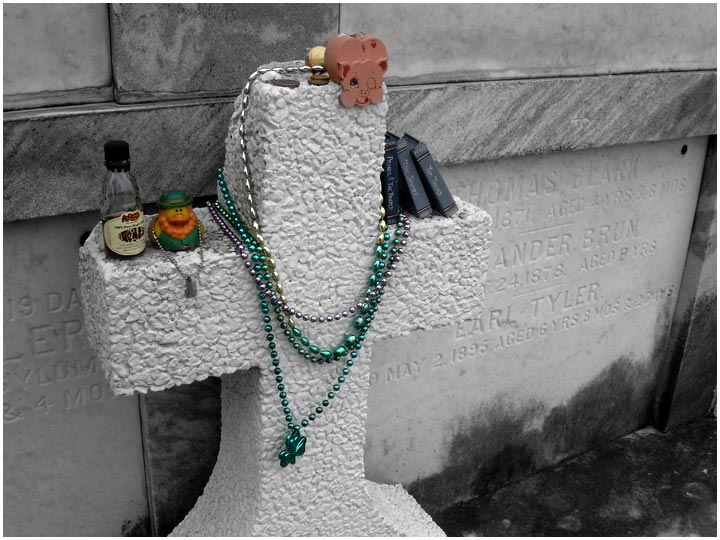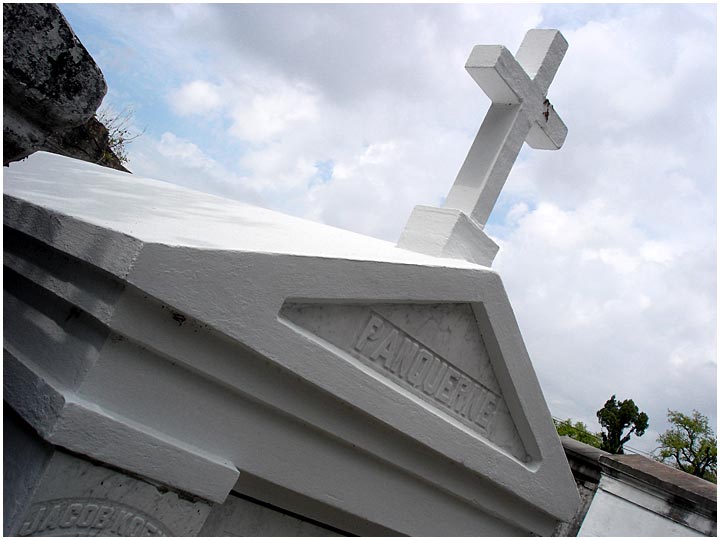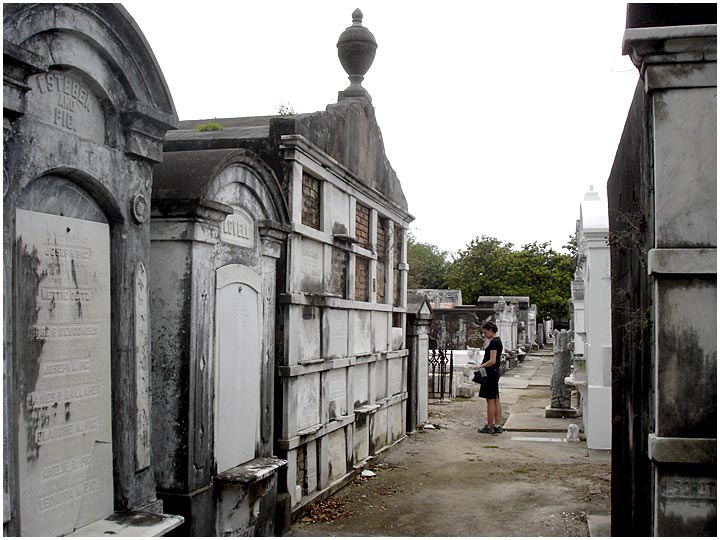 Audubon Park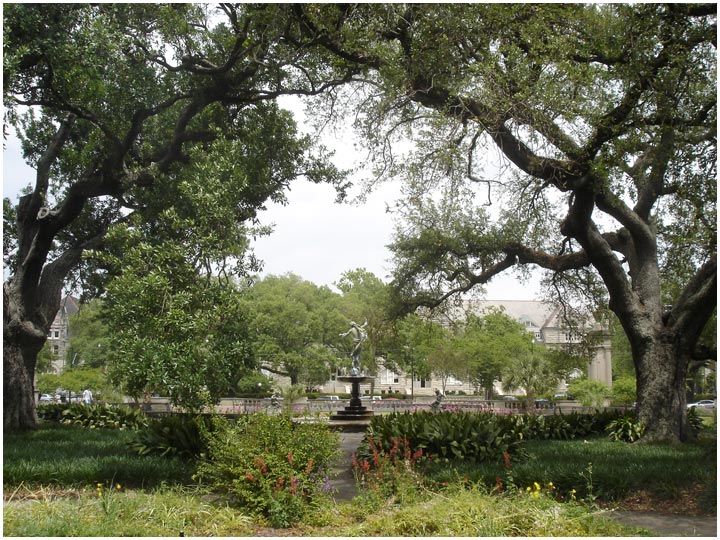 An afternoon stroll through Audubon Park.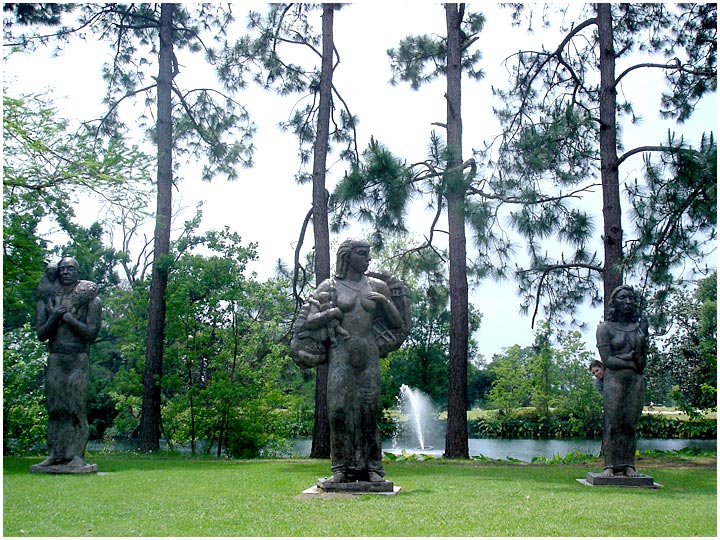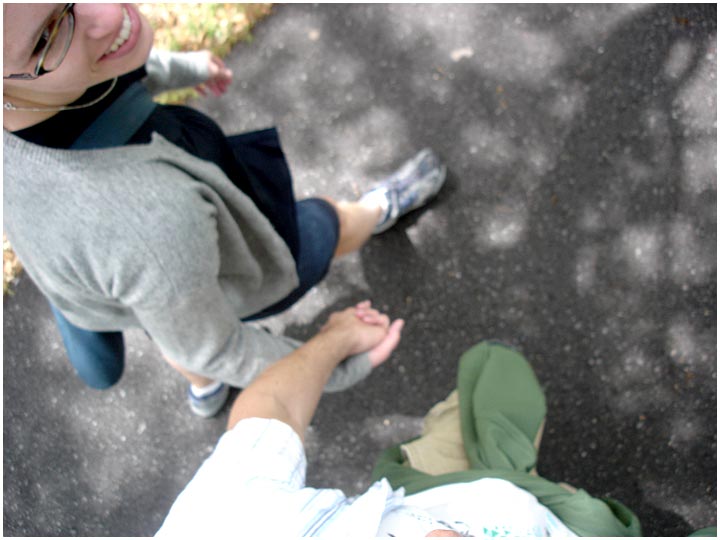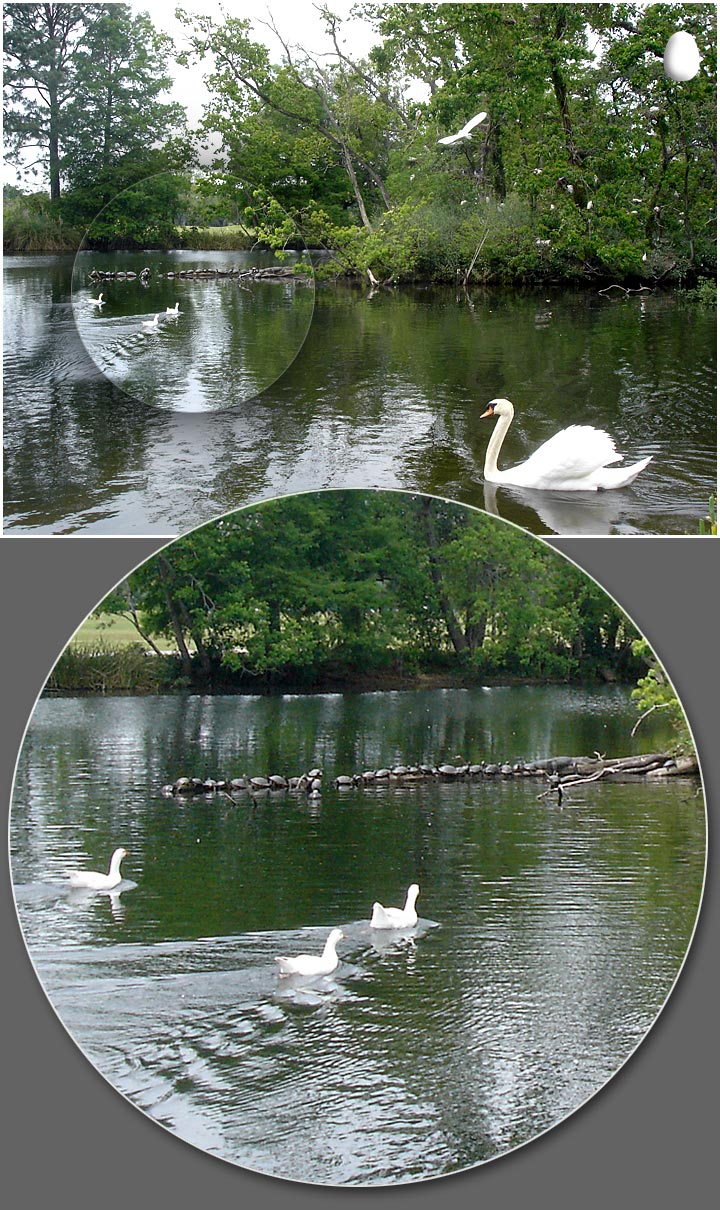 1 swan, 3 ducks, 25 turtles, 1 alligator, and 100 egrets.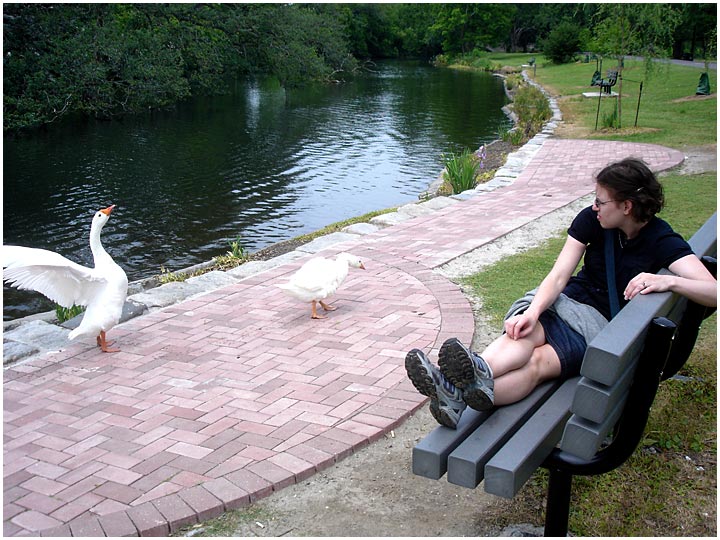 Jackson Square Wedding Ceremony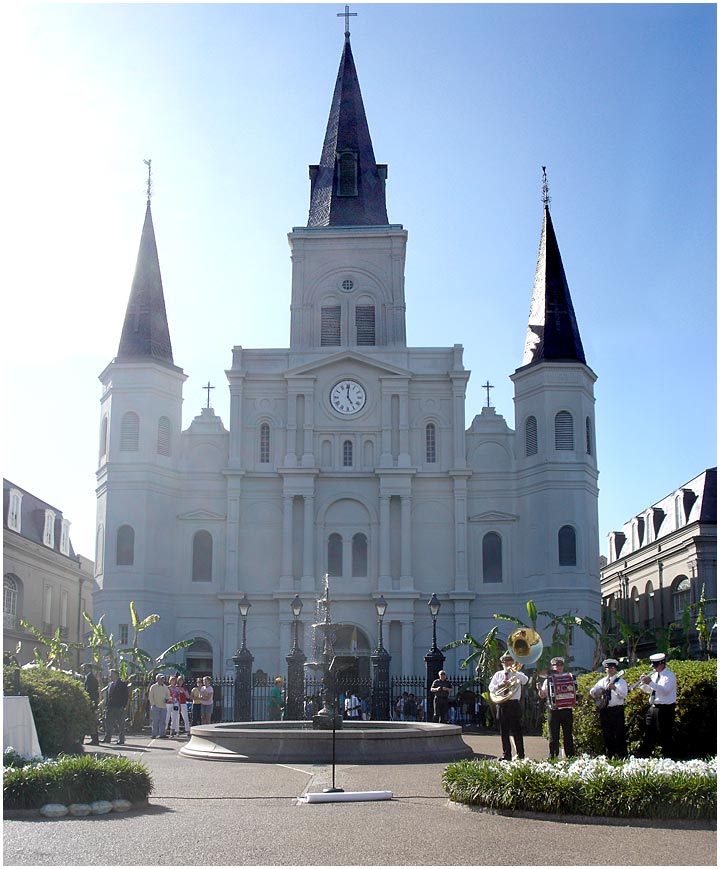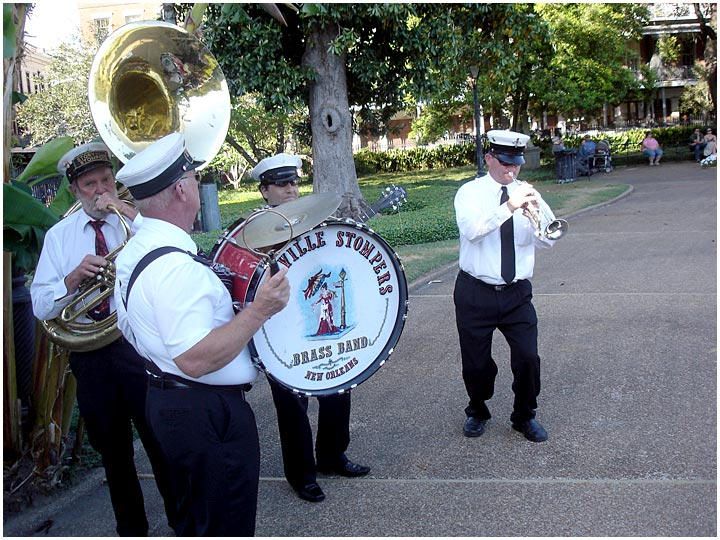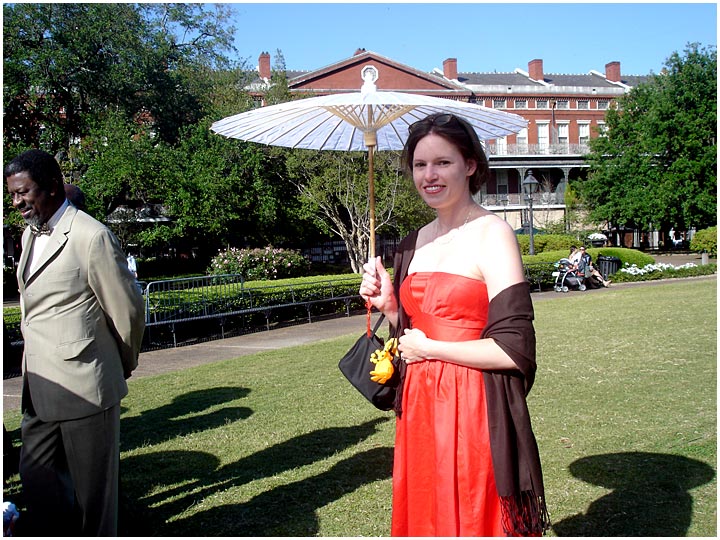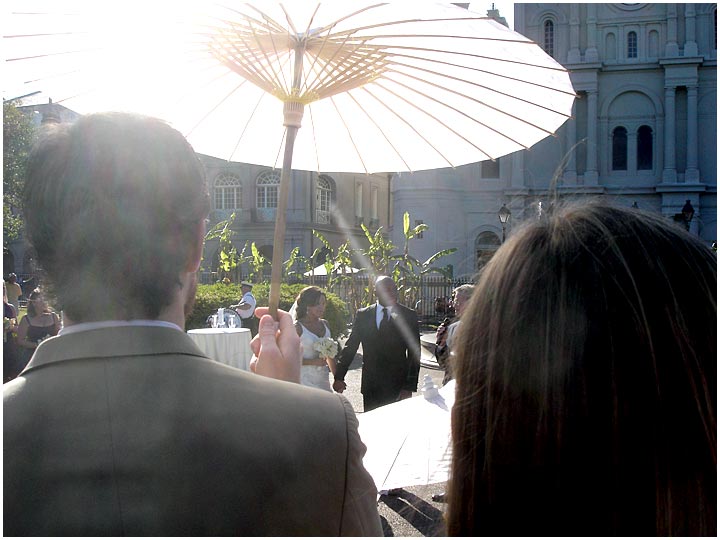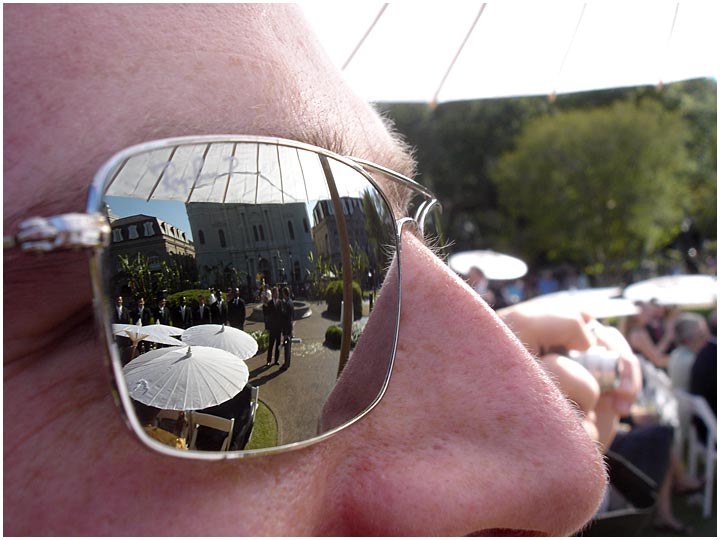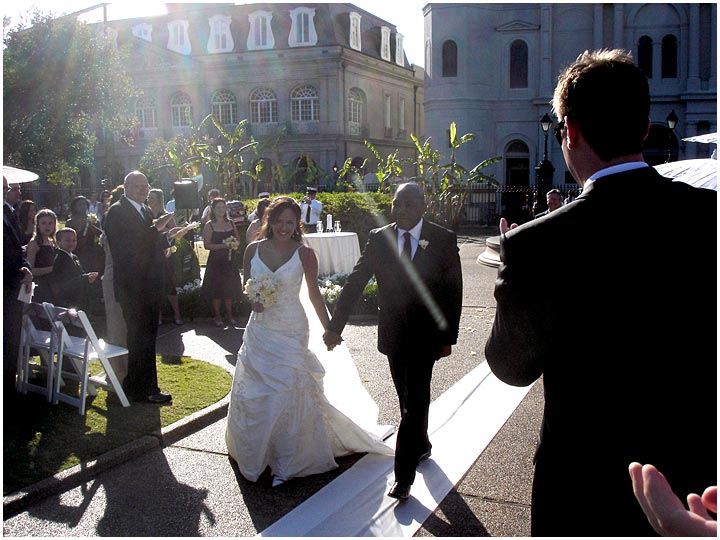 Congrats, Jerry!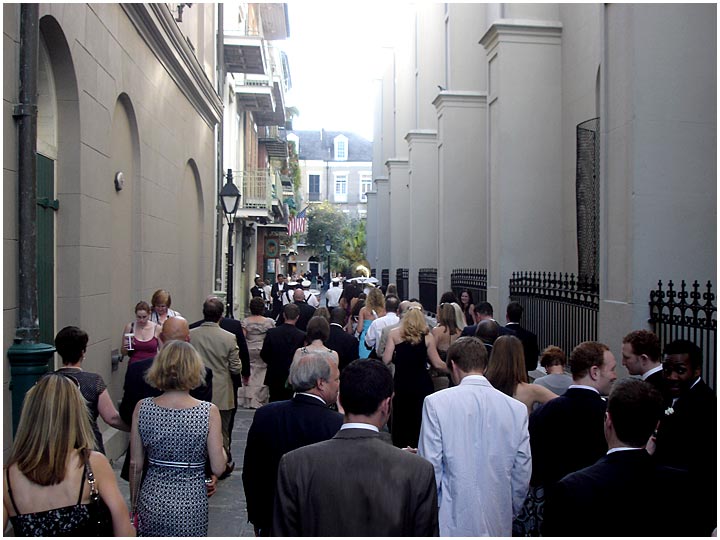 The second line to the reception a few blocks away.