Brackney, Pennsylvania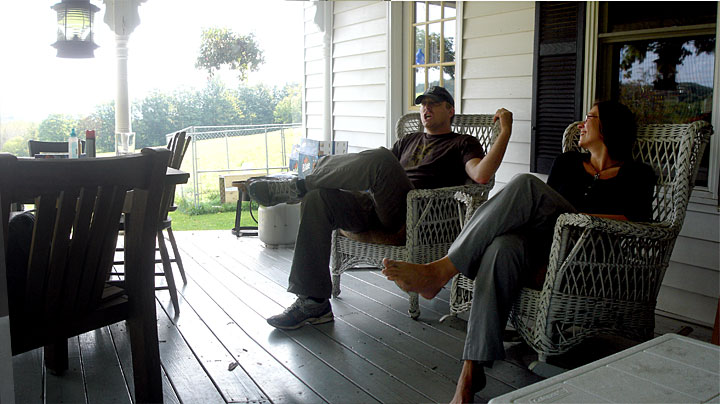 Katherine is still waiting for her husband Nat to thaw out from the winter months.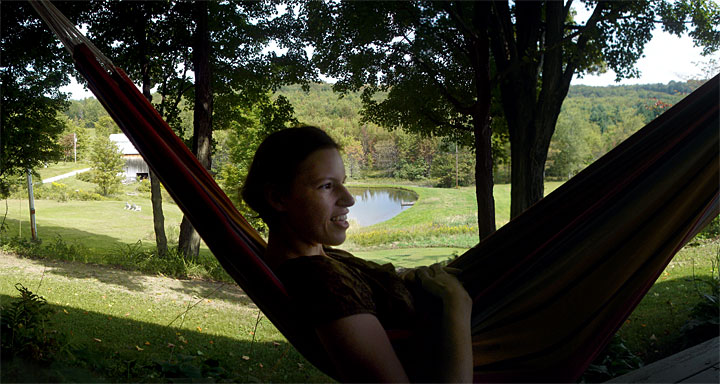 Kate stars in "The things you don't get to enjoy on your front porch in the city"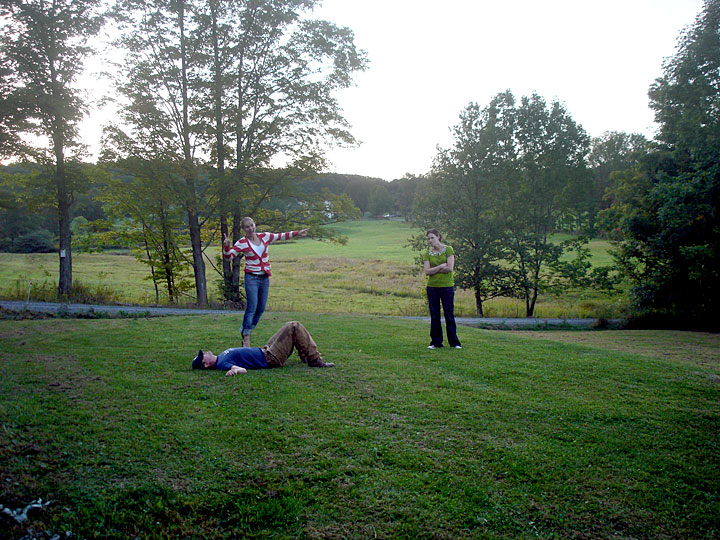 Ingrid, Nat and Kate play Bocce Ball.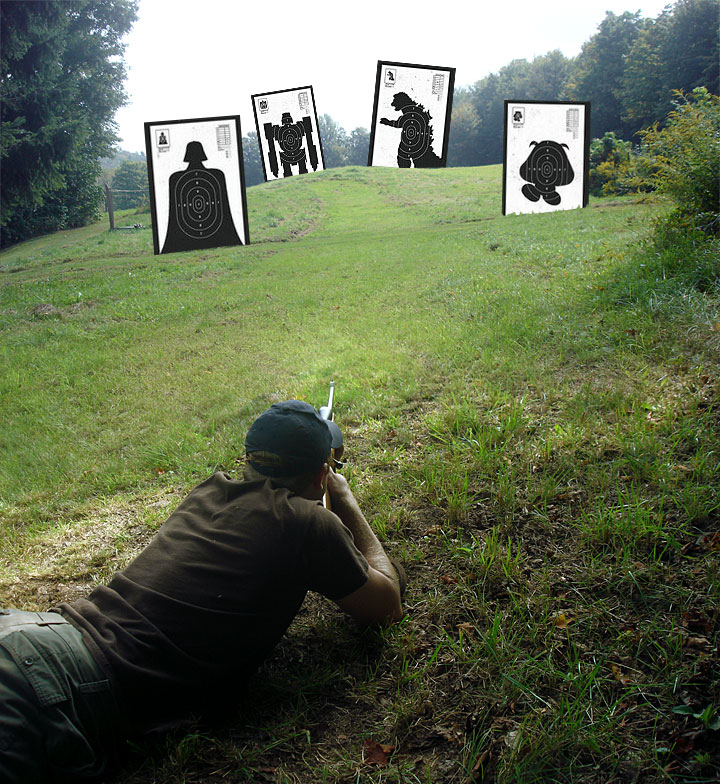 Target practice out back. Nat protects his property from Godzilla and the gang of baddies.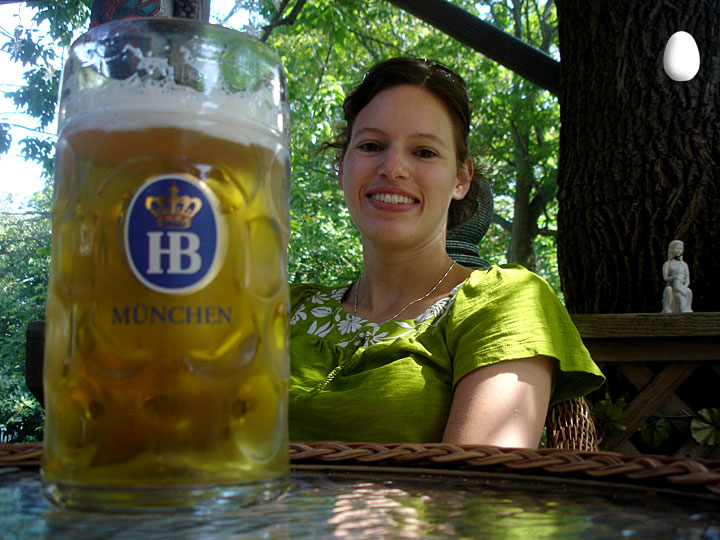 Kate and I enjoy a large bier and tasty knockwurst at they local Hallo, Berlin.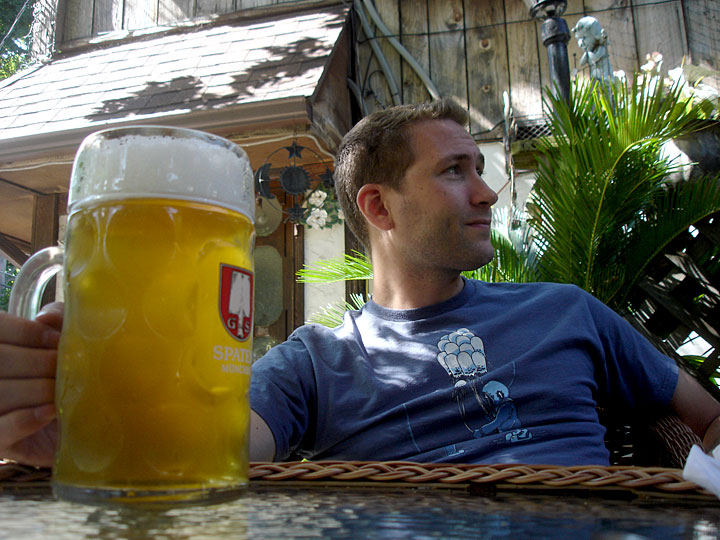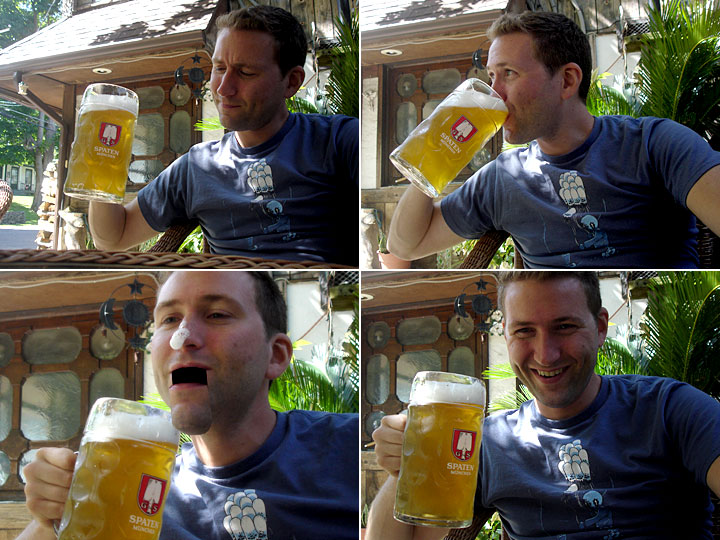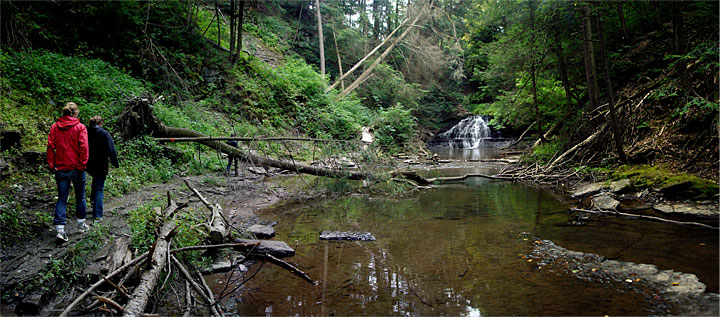 A local trail takes us past a series of peaceful waterfalls.

(Click to enlarge)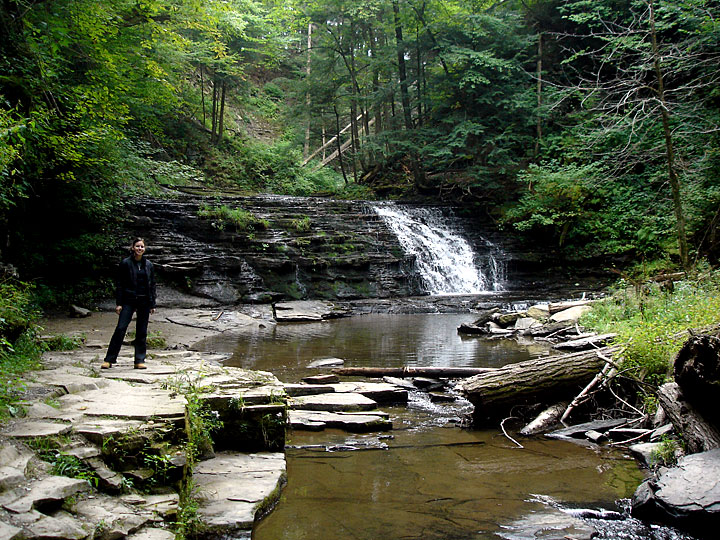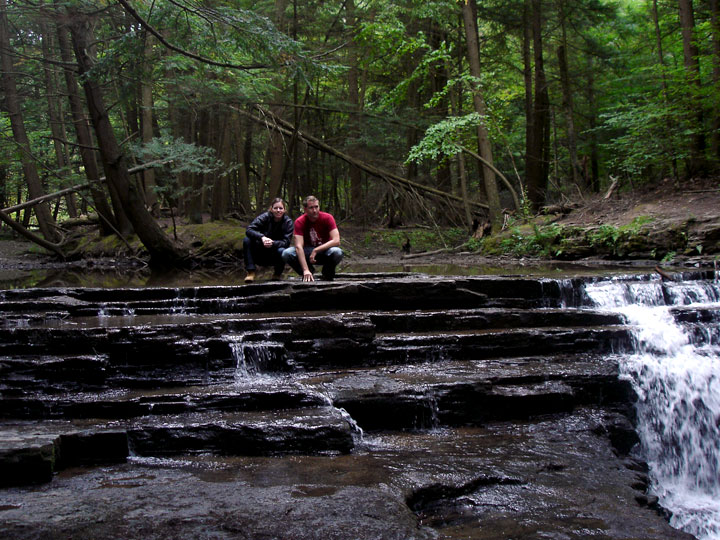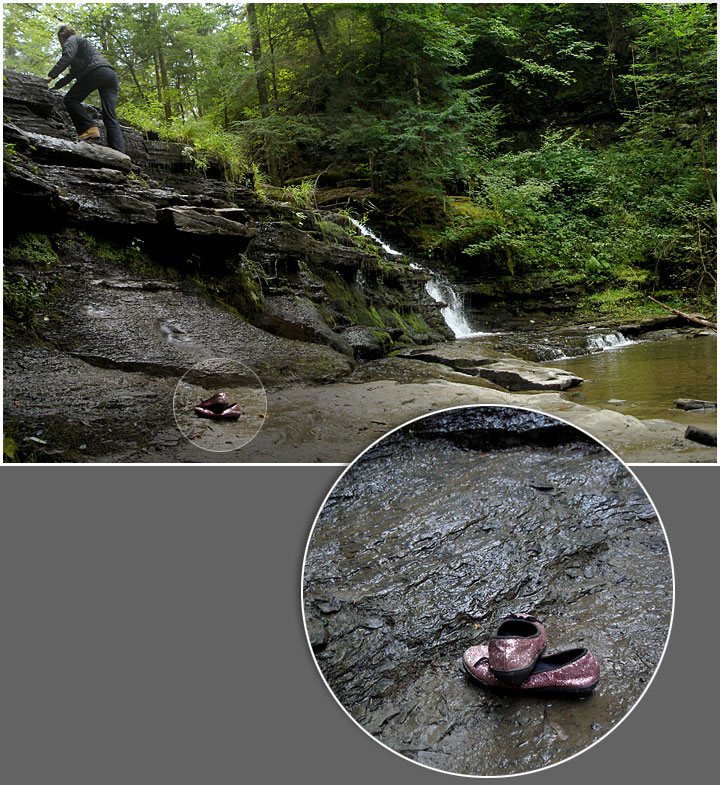 Somebody left a perfectly good pair of creepy shoes on the trail.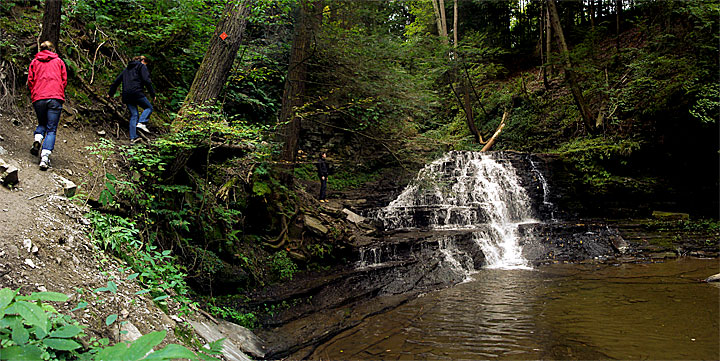 (Click to enlarge)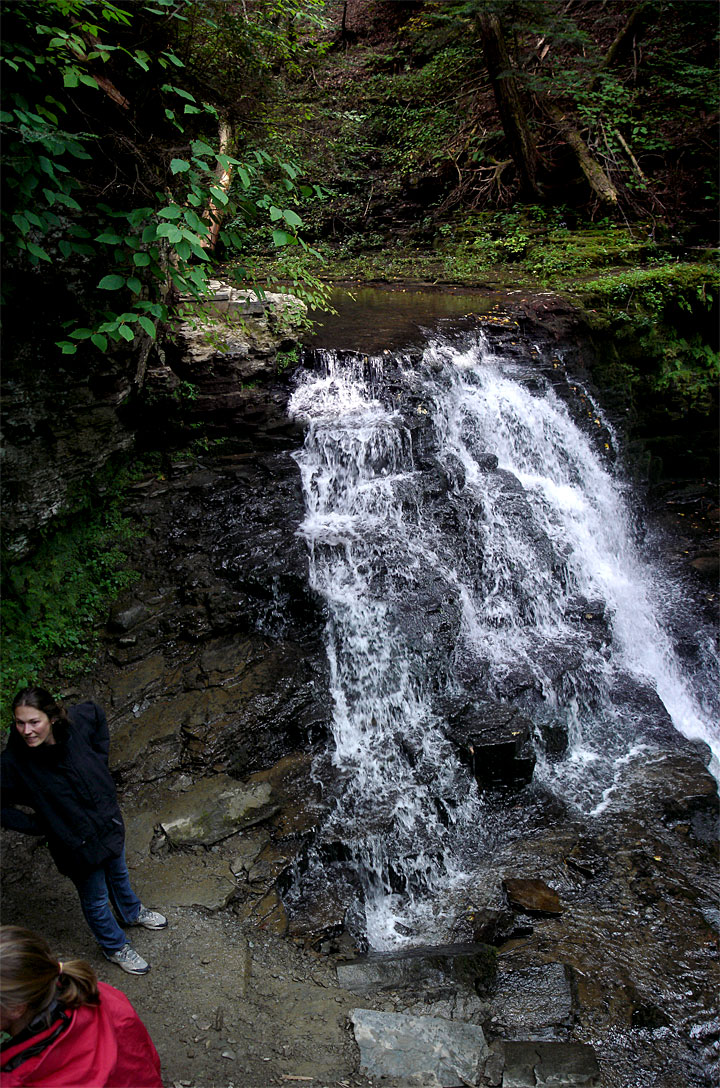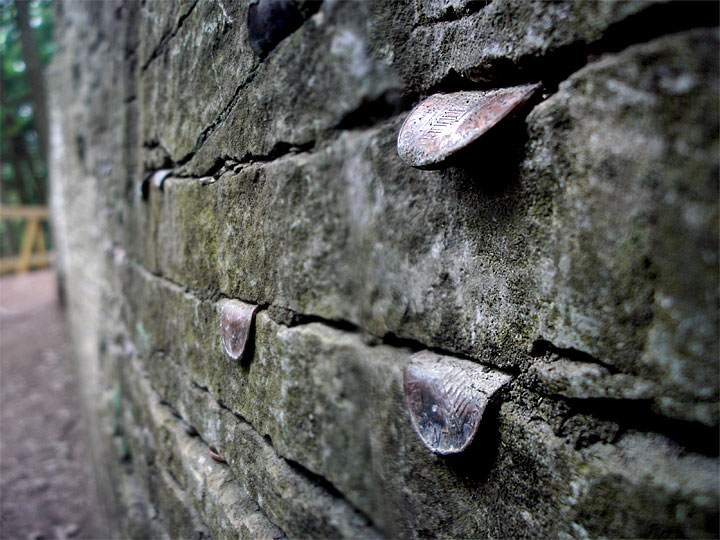 These rocks had a bunch of pennies wedged between them.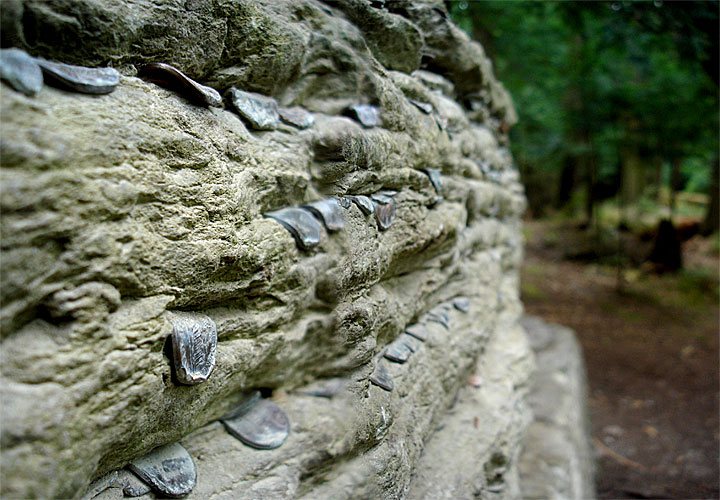 Over time the weight bends then down — cool!
Salvador Dali would be happy to find such a display.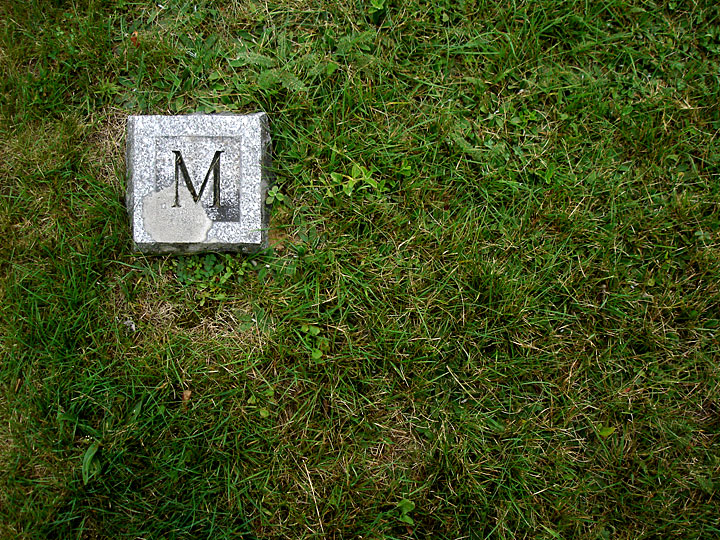 "M" is for Mormon.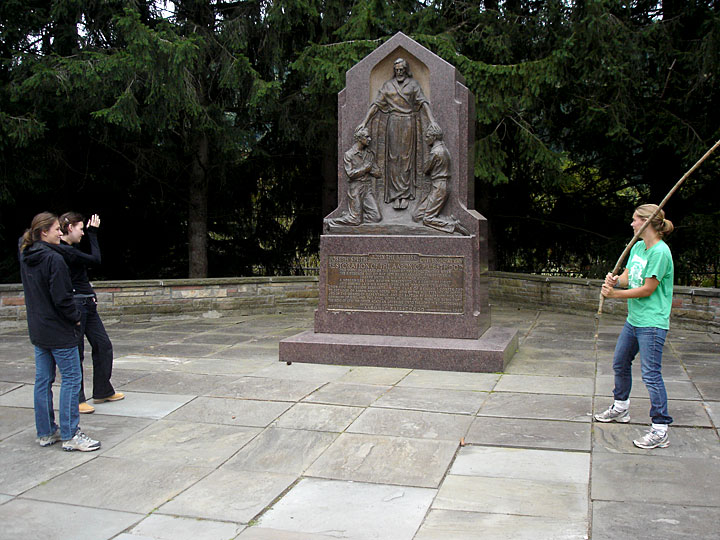 The site where Mormonism was founded.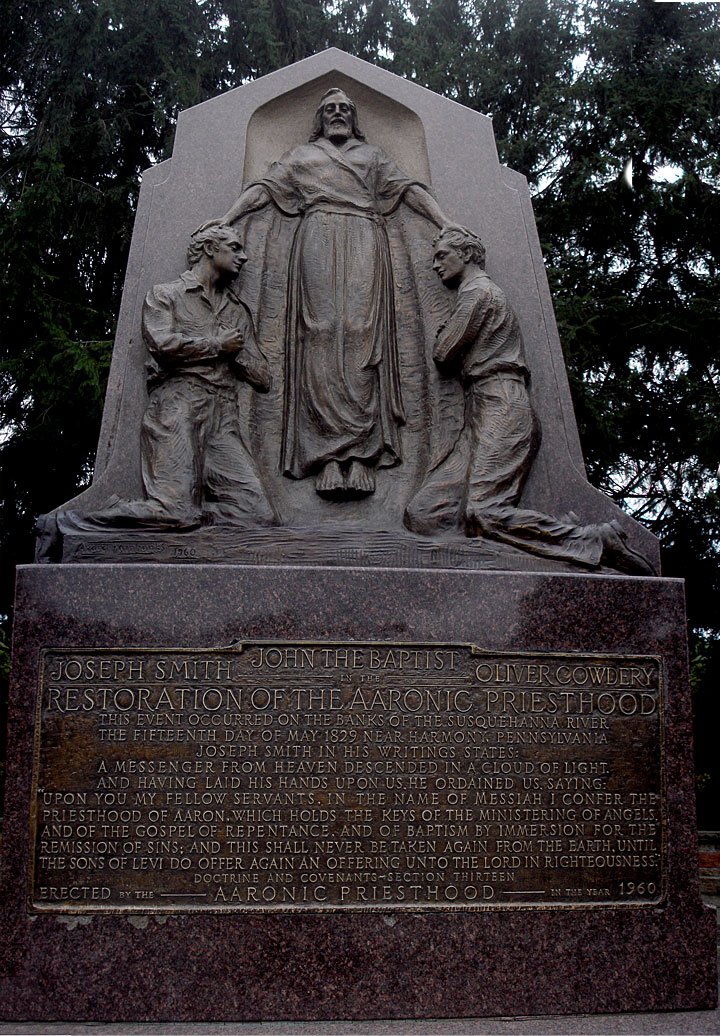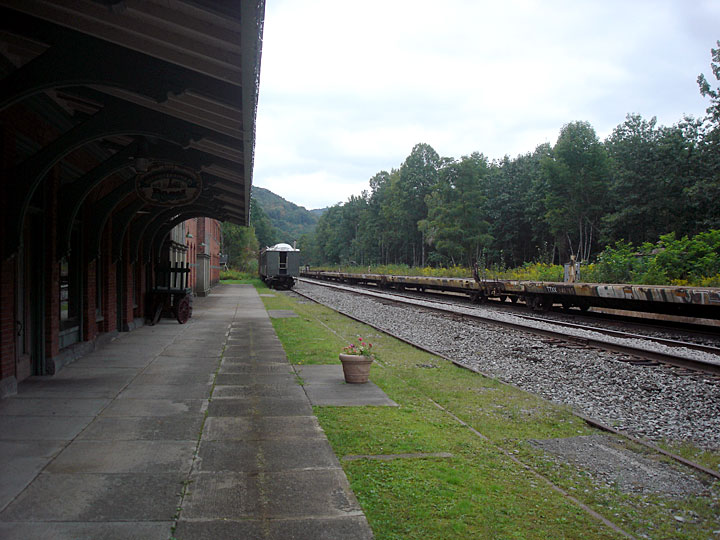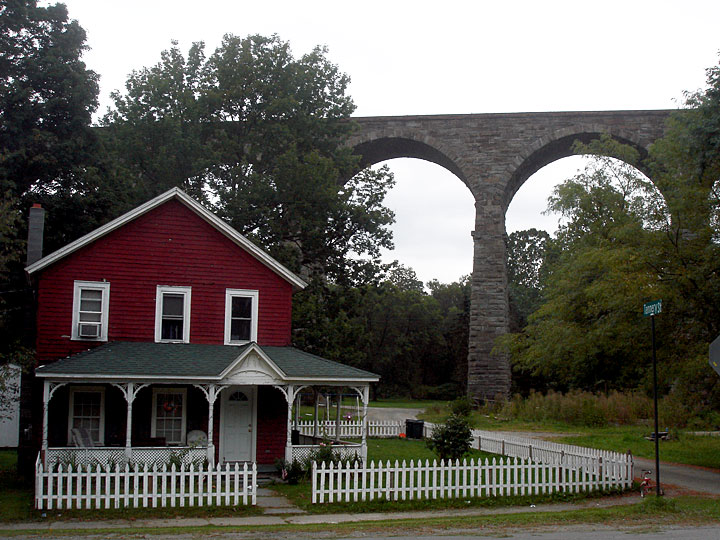 Katherine shows us a secret way to get on top of the railroad overpass.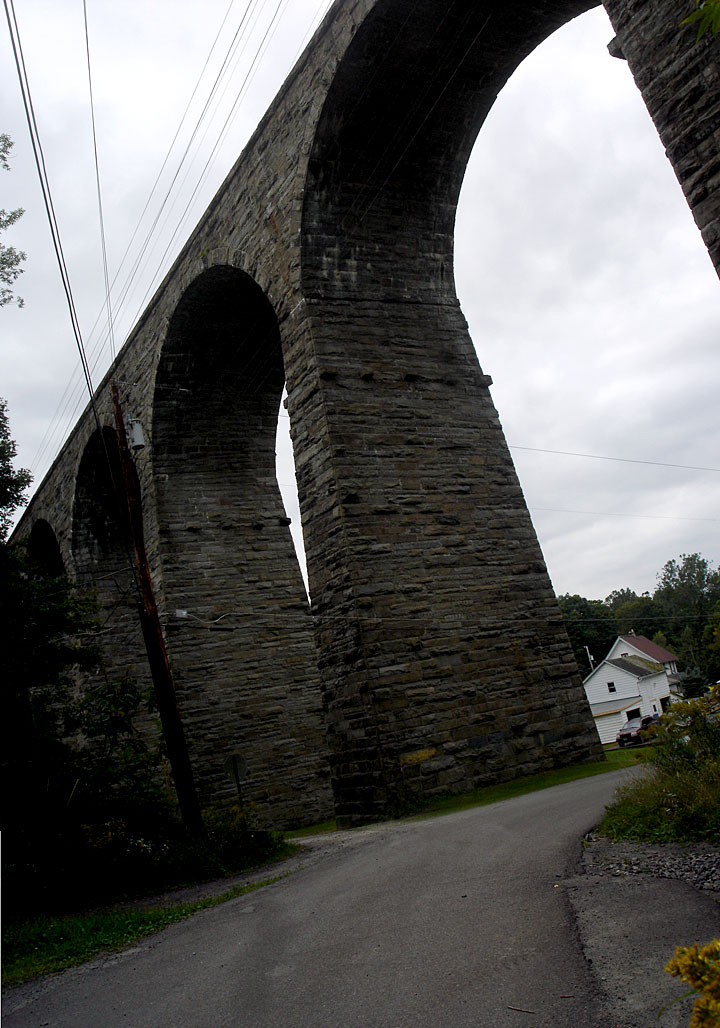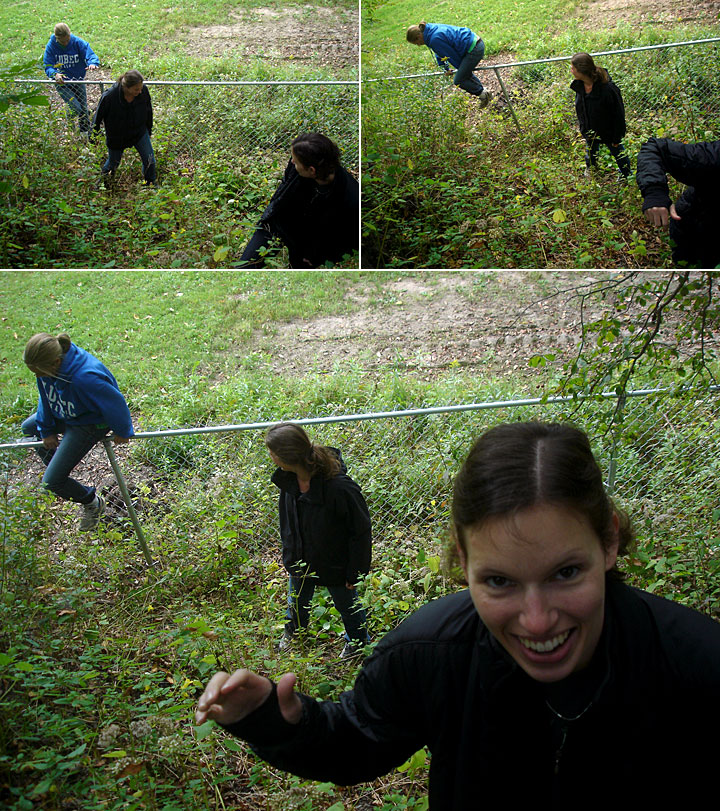 I feel like we're in college again.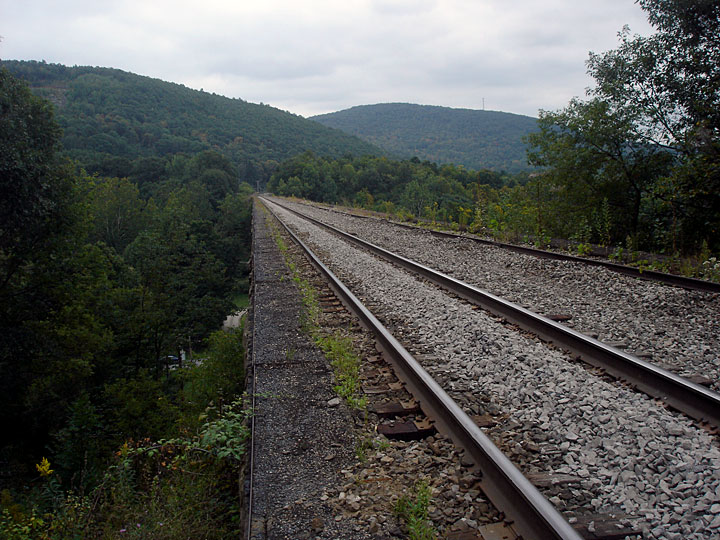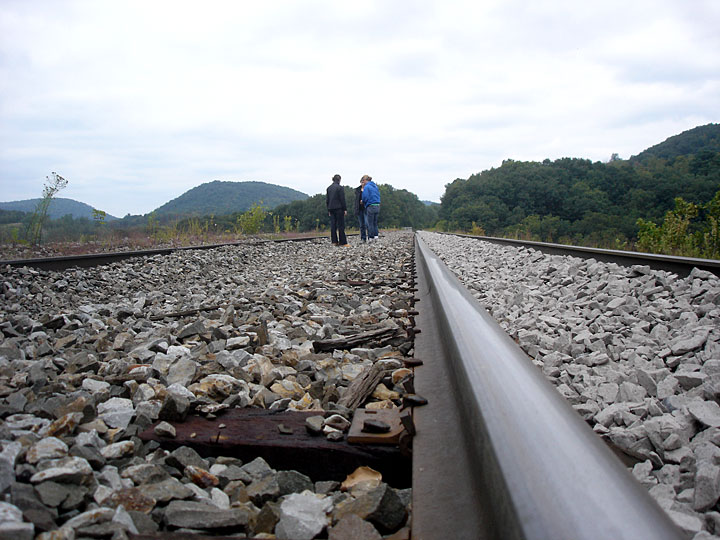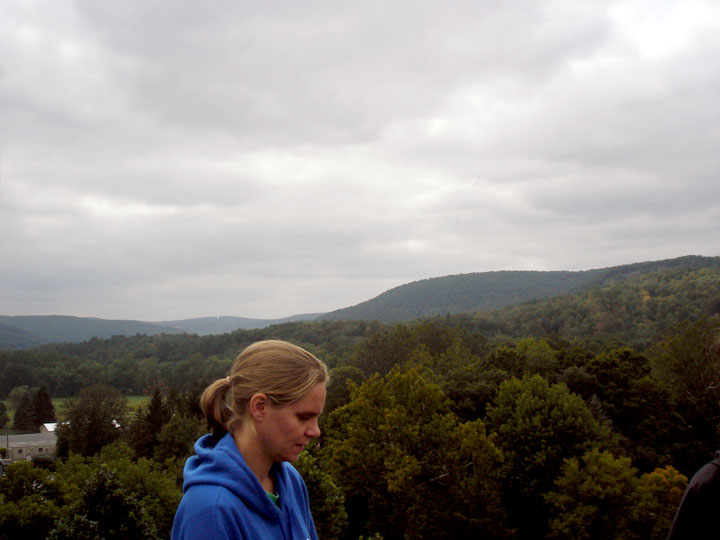 What's on Ingrid's mind?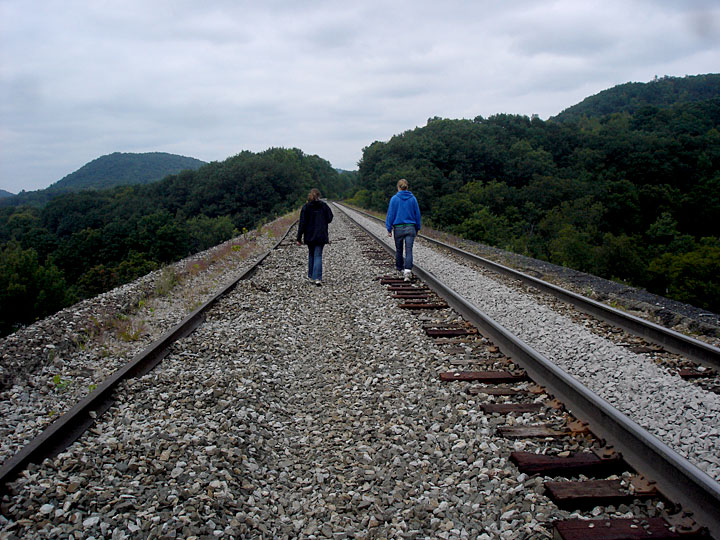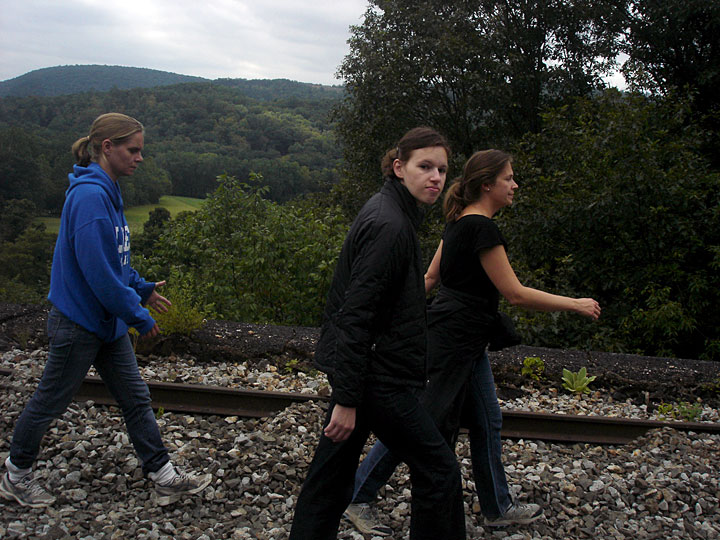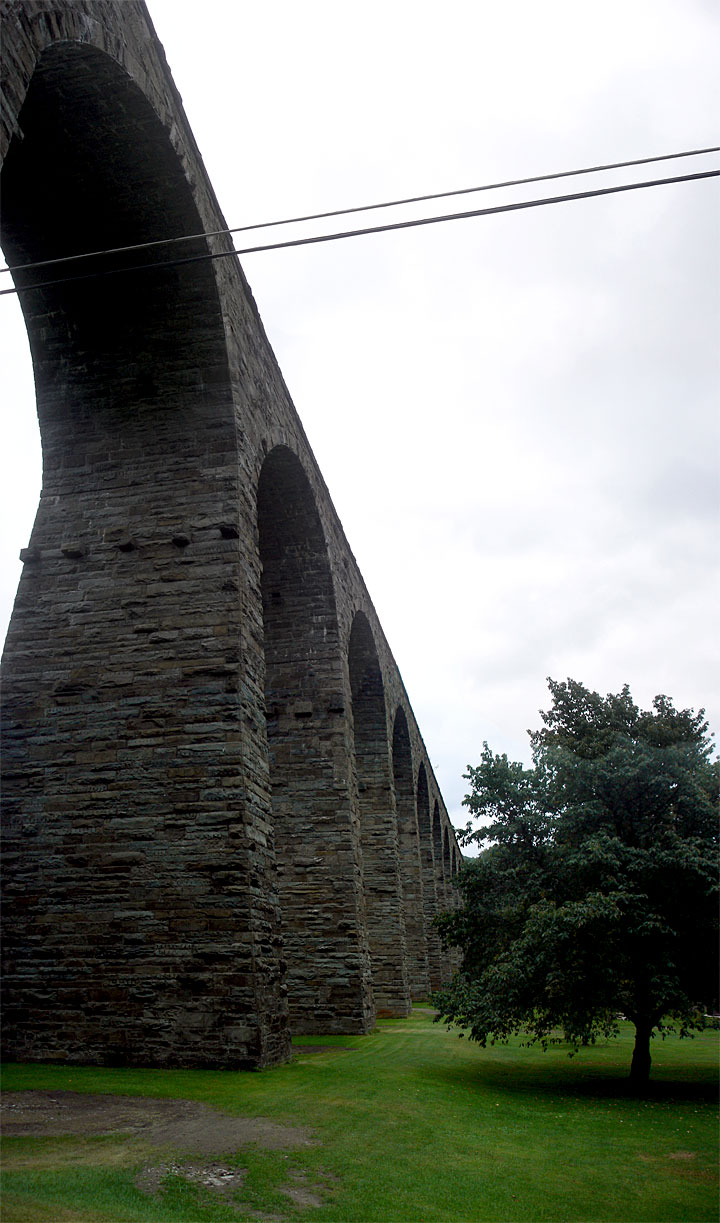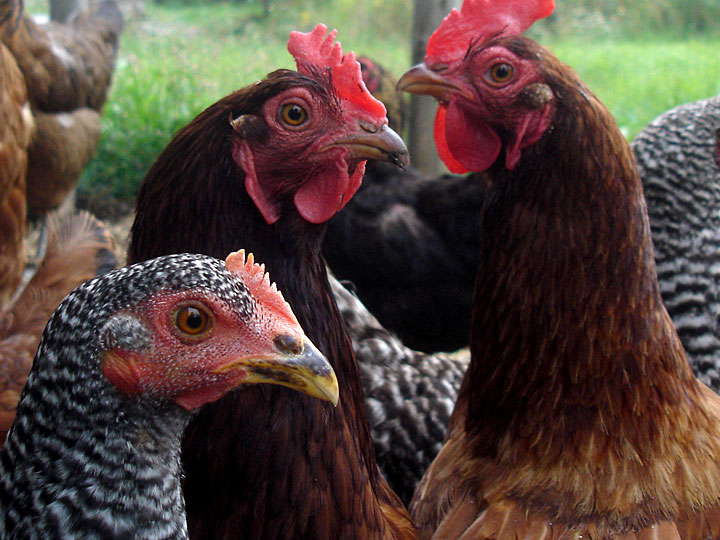 Chickens!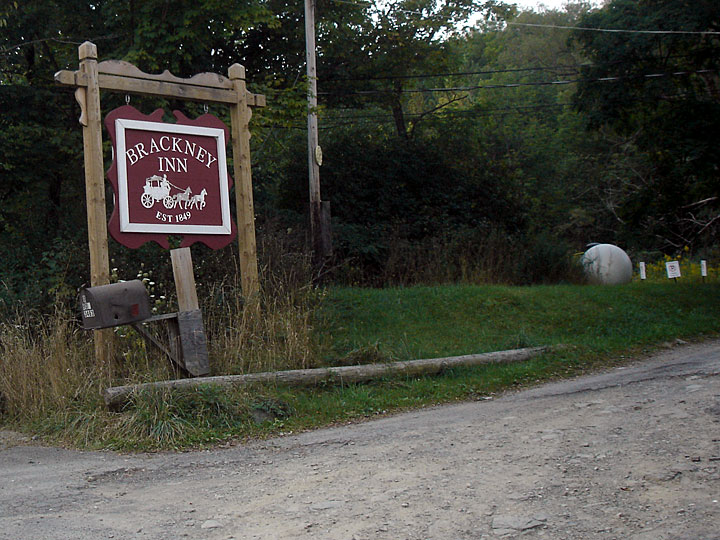 Welcome to the Brackney Inn.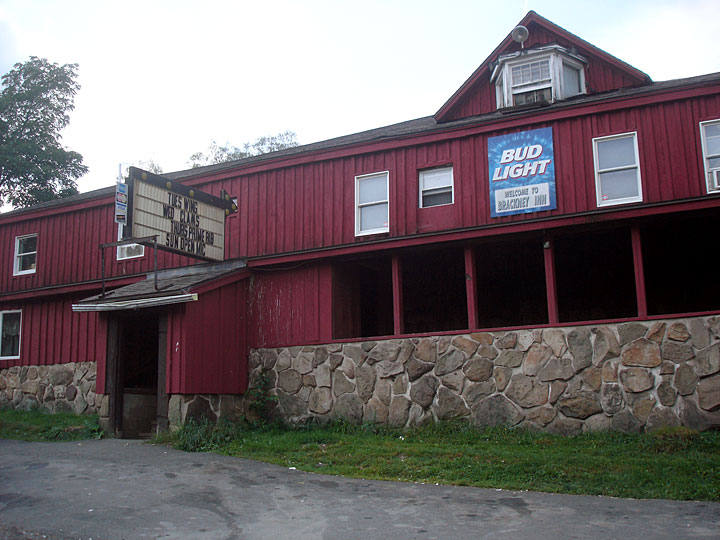 A regular haunt for Nat and Katherine.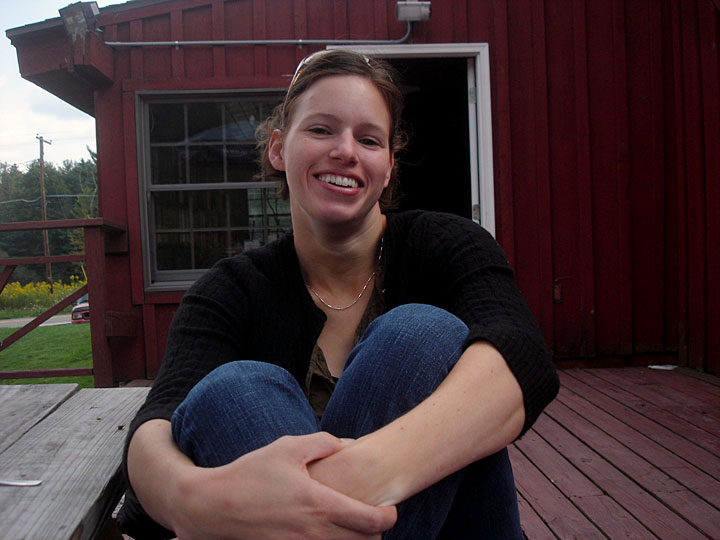 Kate approves of the Brackney Inn.