Cubs vs. Sox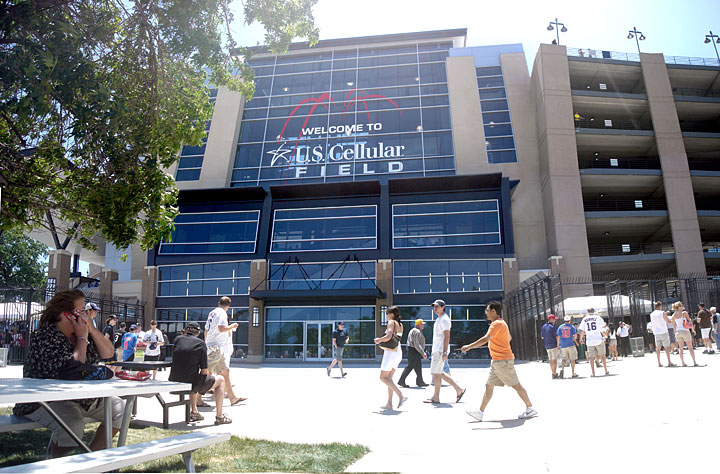 Welcome to U.S. Cellular: Baseball park, or evil corporate office?


The view is definately better from inside. Ashok looks on from his regular seats in the bleachers.

(Click to enlarge)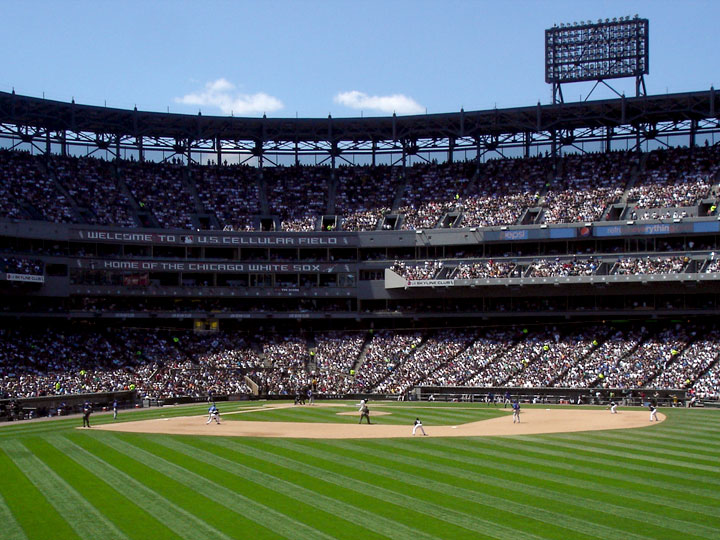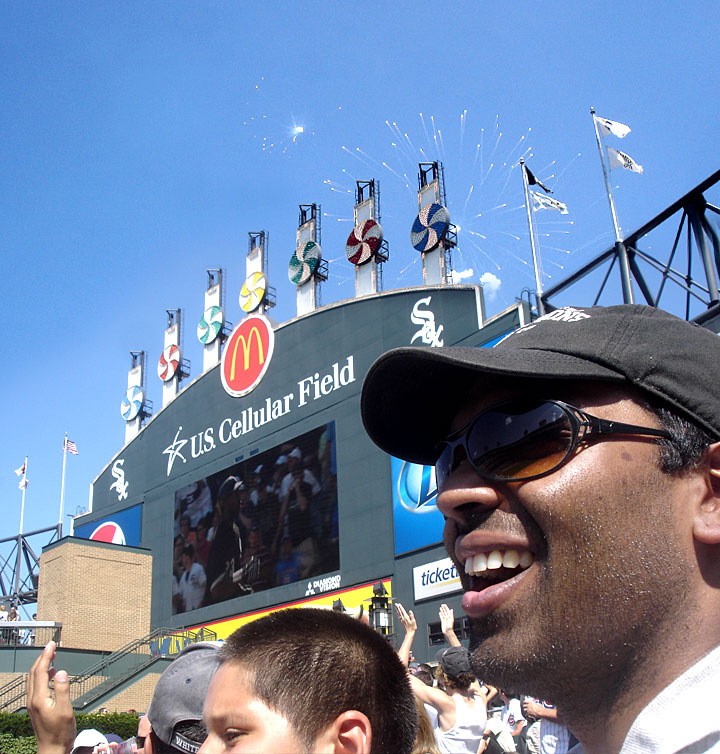 Those fireworks are not celebrating a Cubs home run. The Sox take an early lead as Ashok smiles on.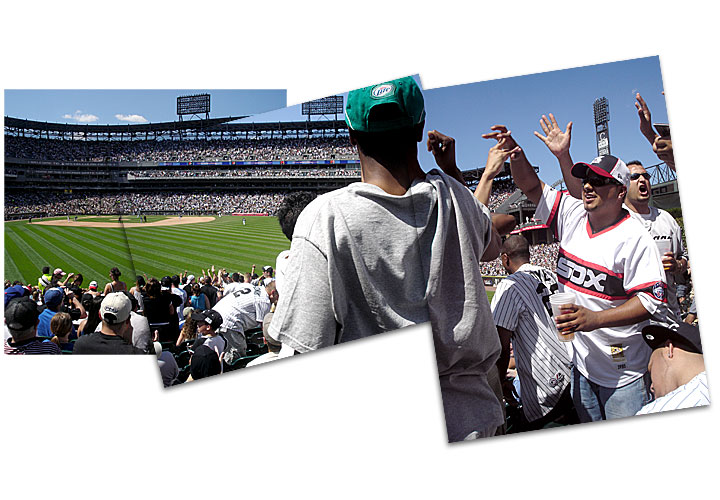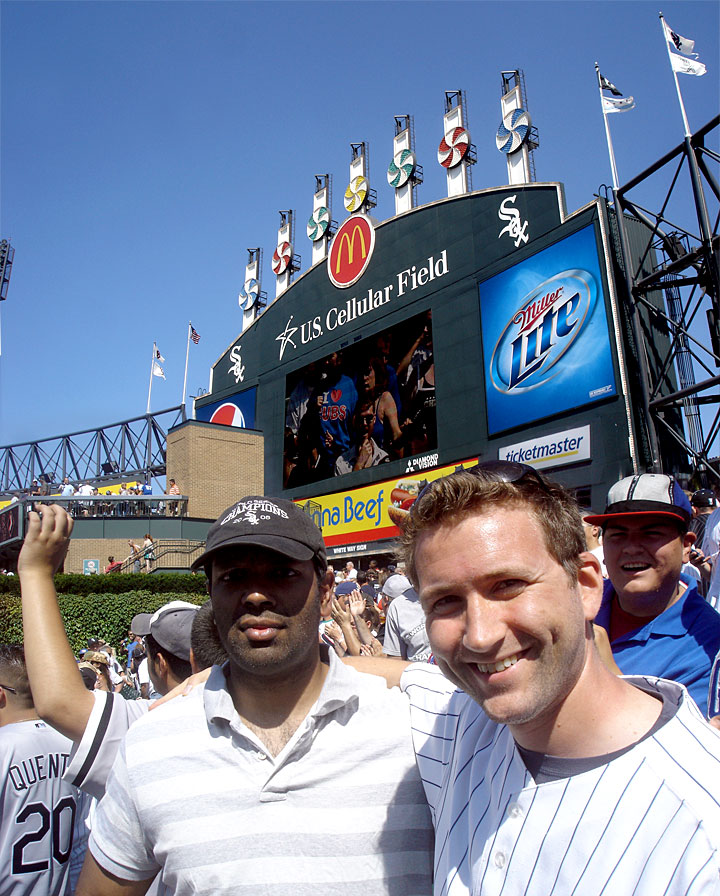 Ashok, you should be smiling, your Sox are up 5-0.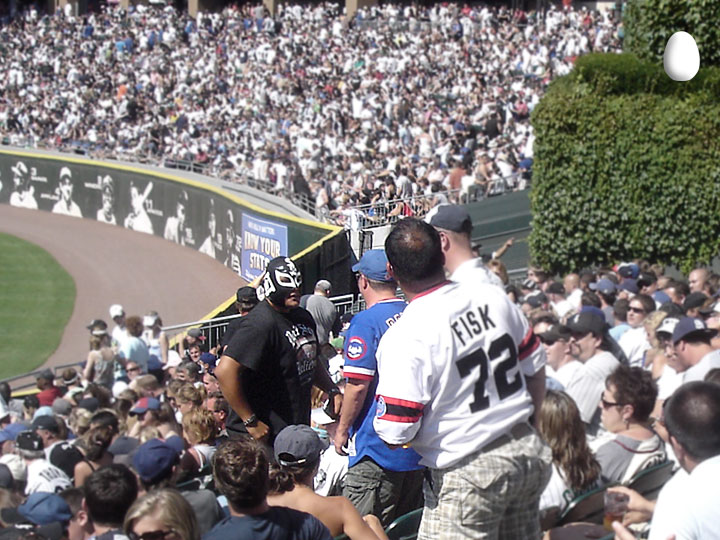 Obxnoxious Cubs and Sox fans pick fights all the time, but the Lucha Libre wrestling mask is taking it a bit far.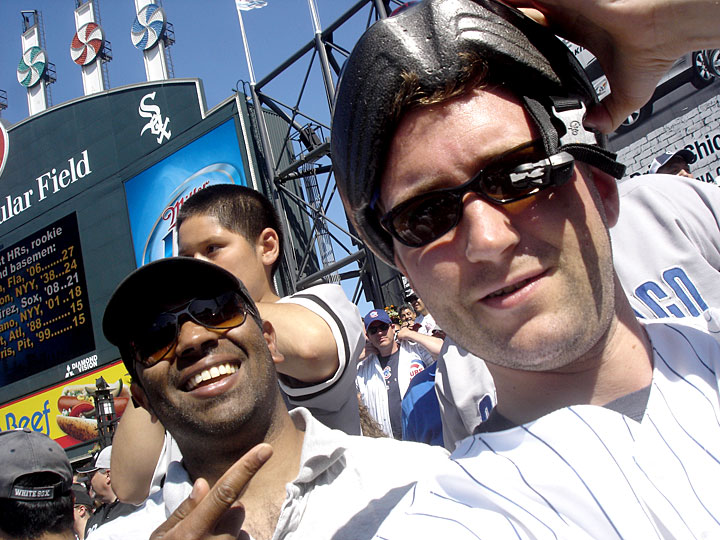 My bicycle helmet protects me from the flying debris thrown about by overzealous fans.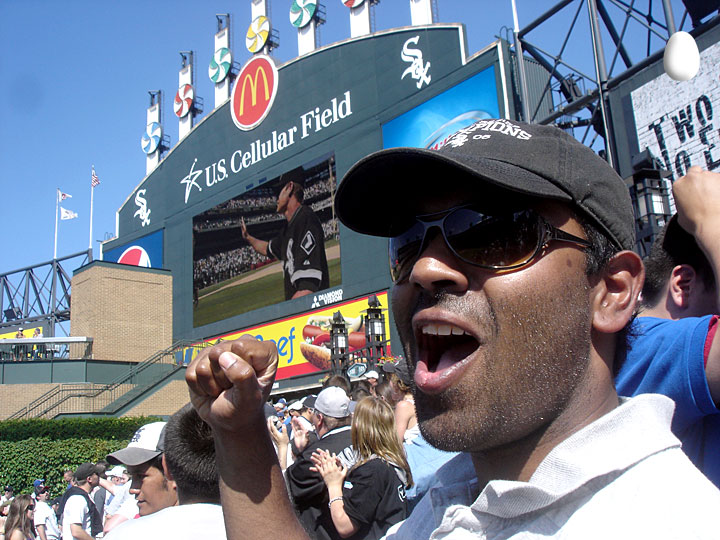 "Let's Go, Go-Go White Sox..."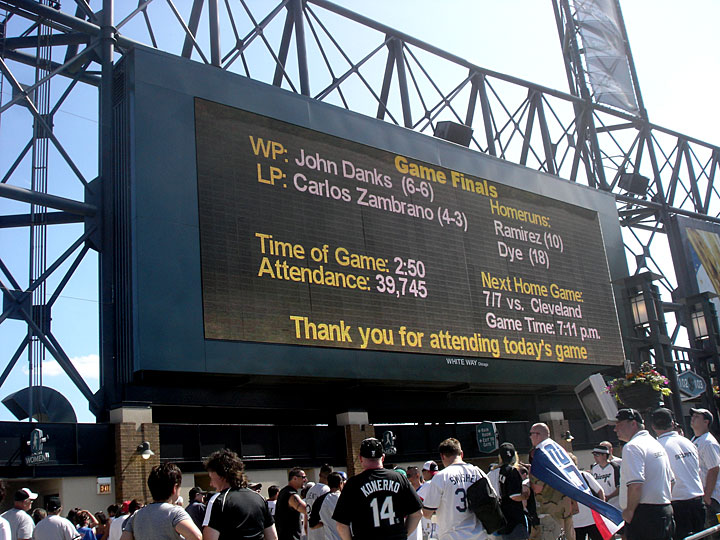 Game over. Danks for the memories. At least one of my Chicago teams gets a win today.