Nebraska Huskers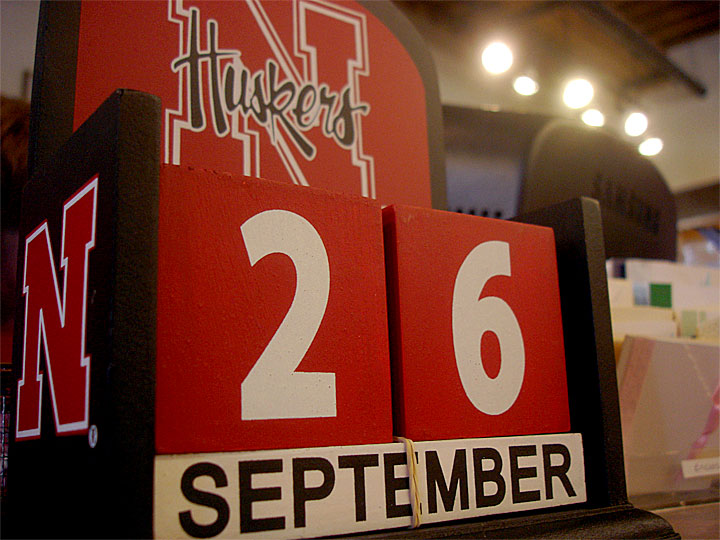 September 26: Gameday in Lincoln, Nebraska.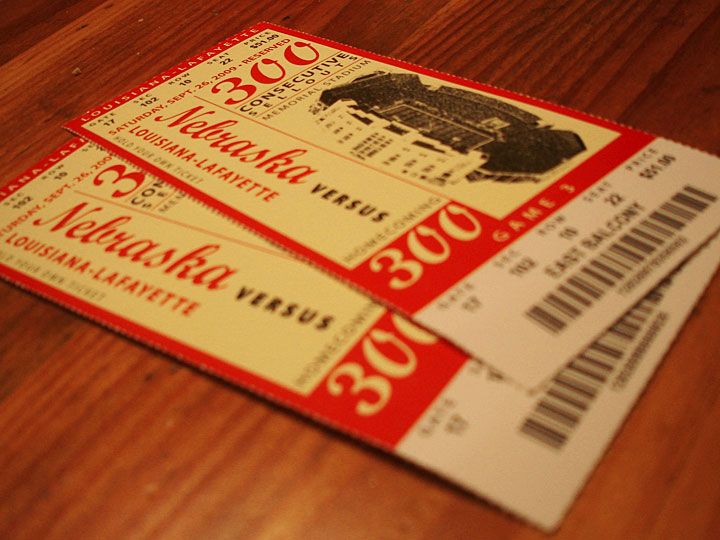 A pair of tickets grant me admission to my first college football game:
Nebraska Huskers vs. Louisiana-Lafayette Ragin' Cajuns.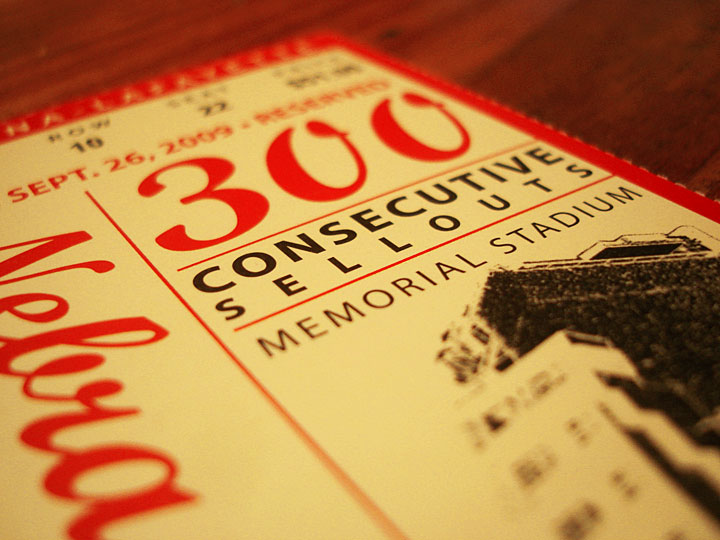 It happens to be Nebraska's 300th consecutive sellout game, dating back to 1962.
A walk around the neighborhood shows why this is no surprise.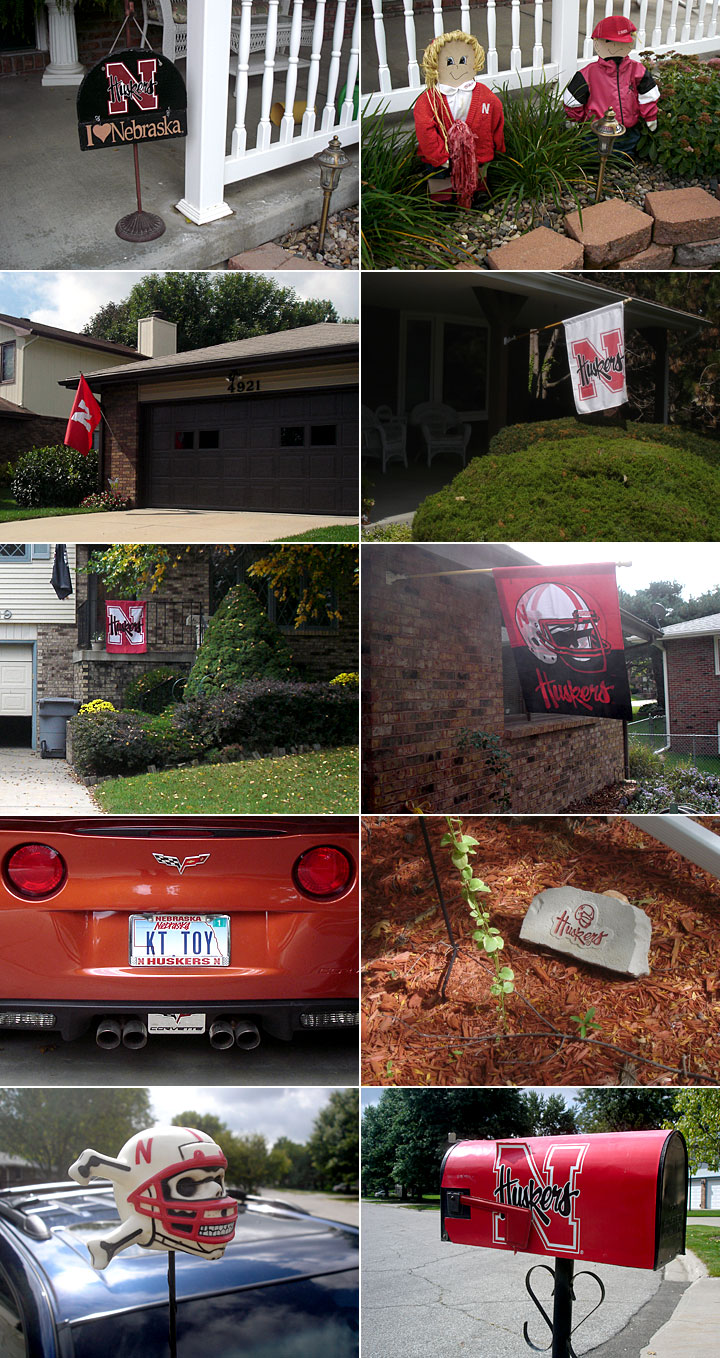 A stroll around the neighborhood reveals this town is pretty dedicated to their college team.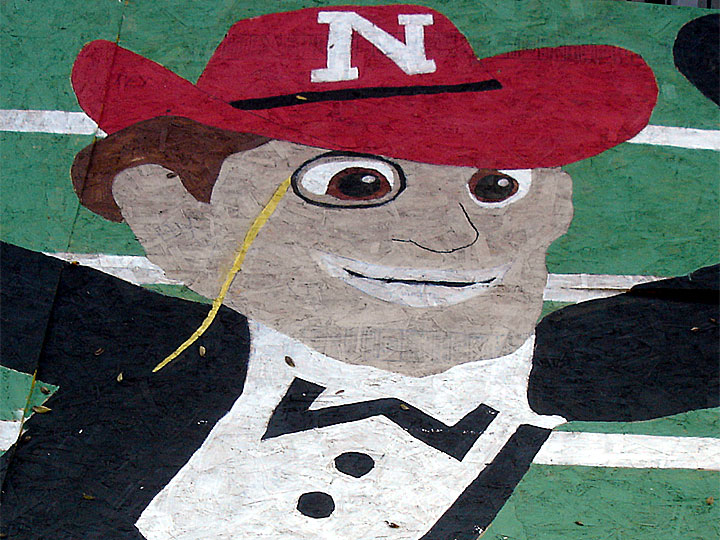 Welcome...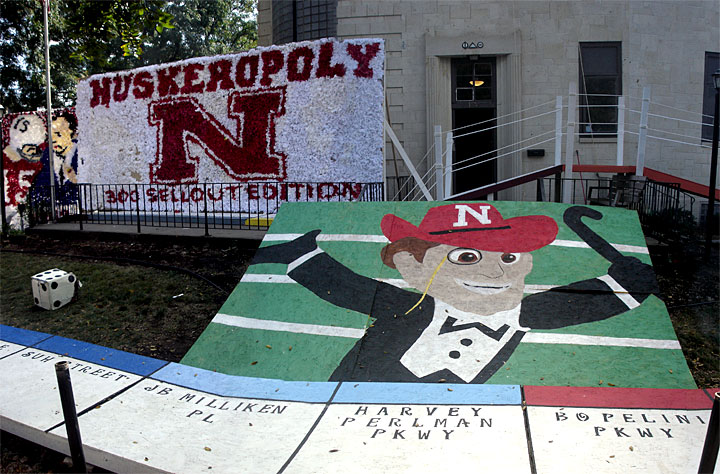 to Huskeropoly!!!
It's Homecoming weekend at University of Nebraska.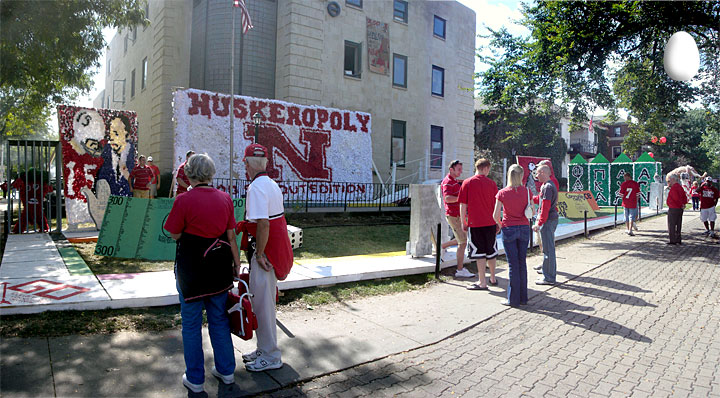 Don't pass "Go" until you count how many people are wearing Husker game-day clothing.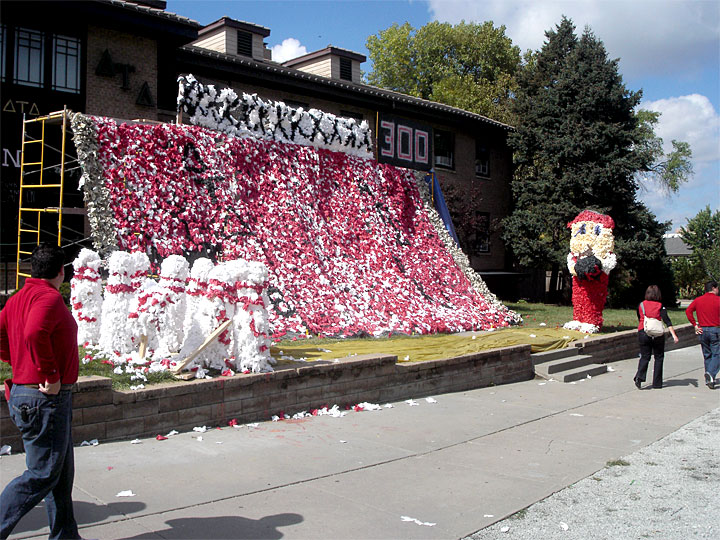 "Lil' Red" sets up for his shot.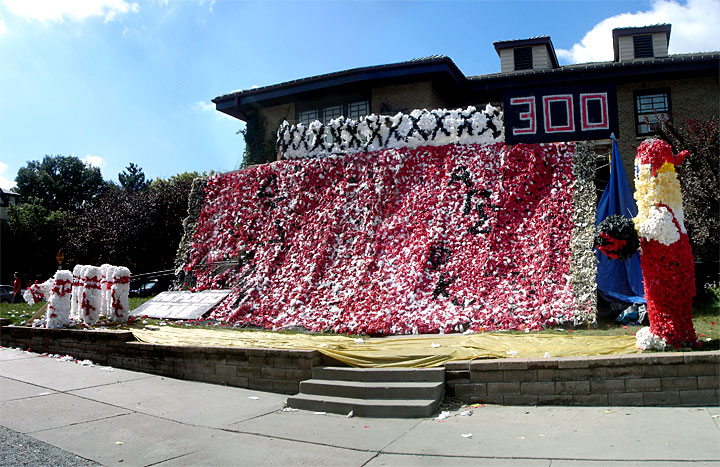 In bowling, 300 is a "perfect game" ... I get it.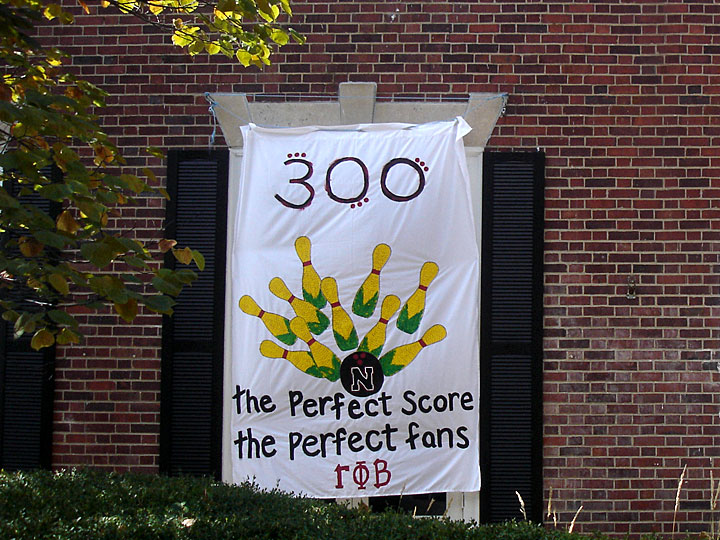 It is almost too clever.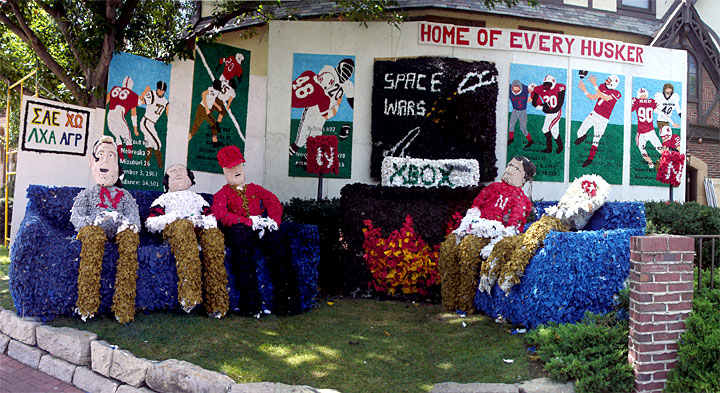 For a second I thought these were real students.
But then I realized no student would ever play "Space Wars" on the Xbox these days.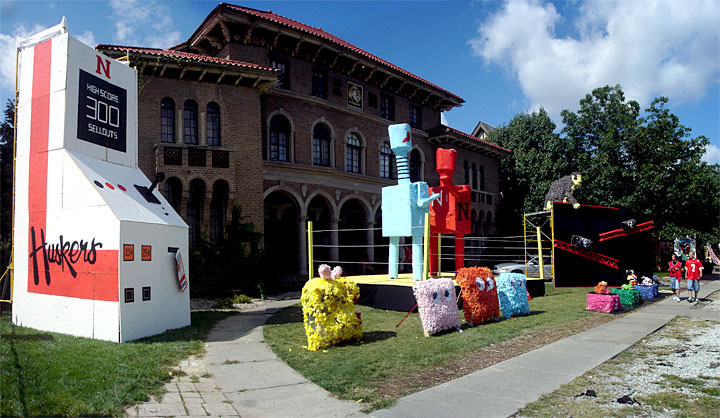 I think this house might like video games even more than the Huskers. Did you see the high score? Ah??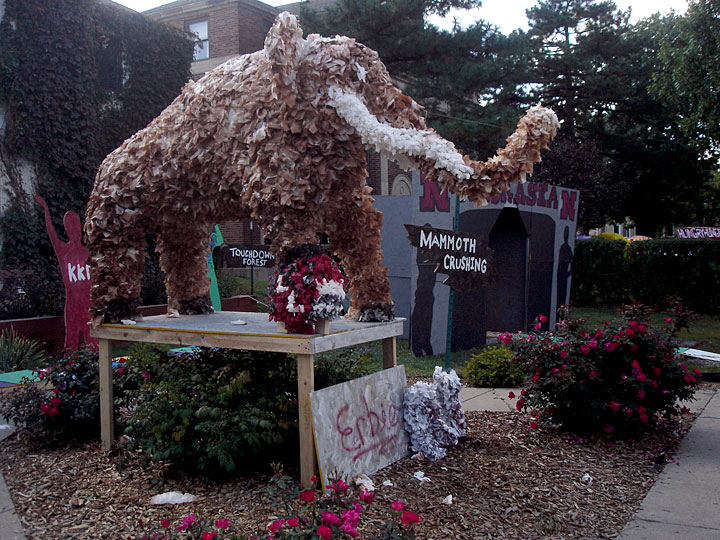 A mammoth is spotted in the "Touchdown Forest."
One of the few displays without a clever reference to the 300th sellout game.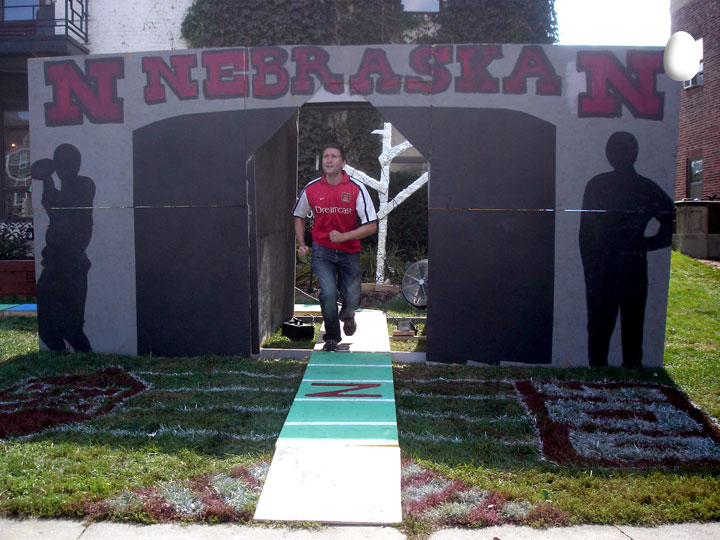 I always wondered what it'd be like running out of the tunnel.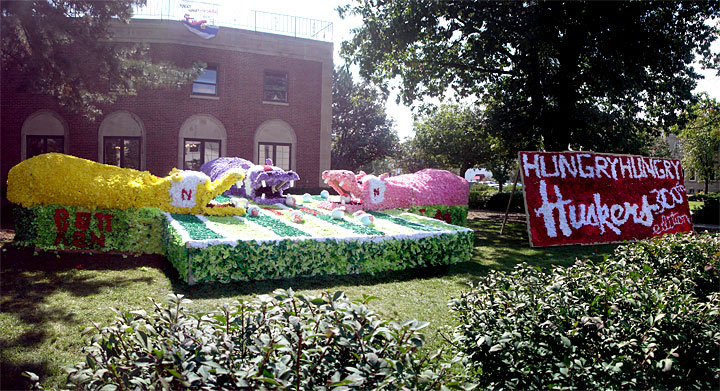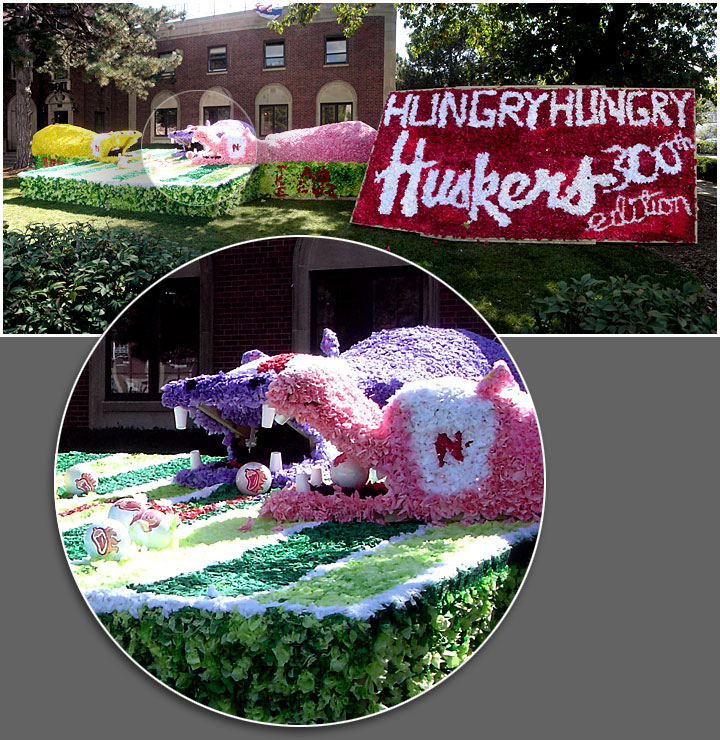 Appreciate the detail: Those Husker hippos are so hungry they are eating up the Ragin Cajun's hot tamales!!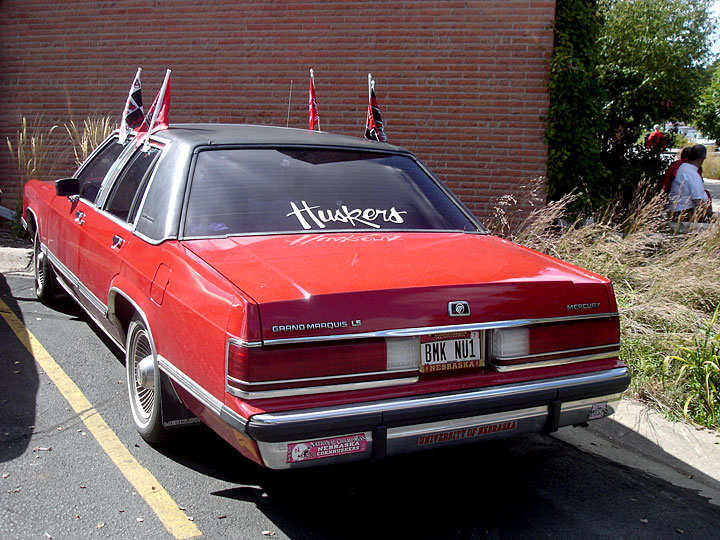 We spotted the Huskermobile.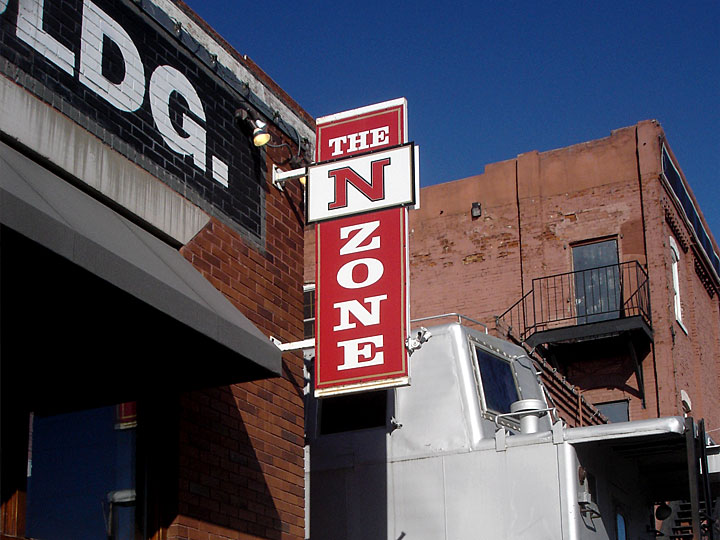 You are now entering... the N-Zone!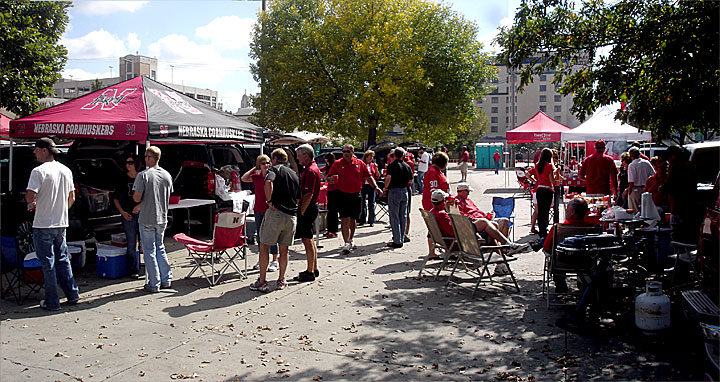 On gameday, all of downtown Lincoln turns into one massive tailgating party.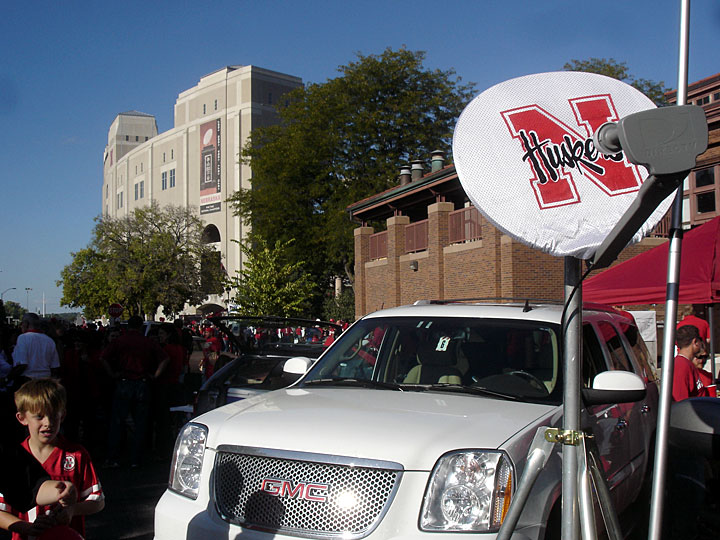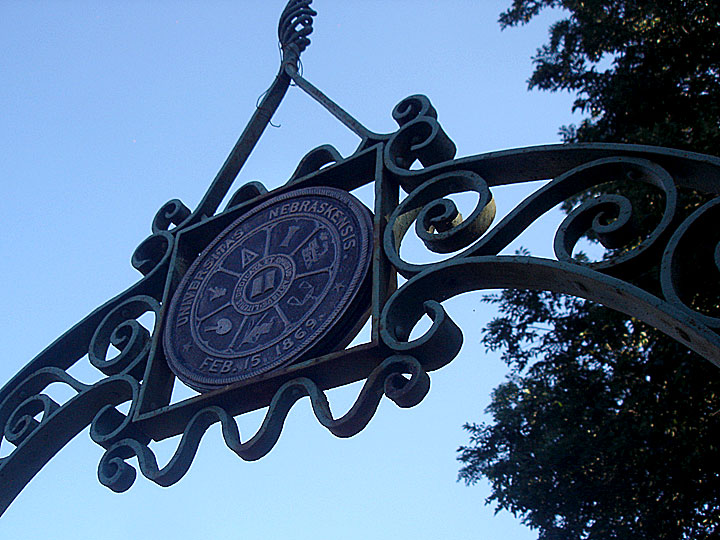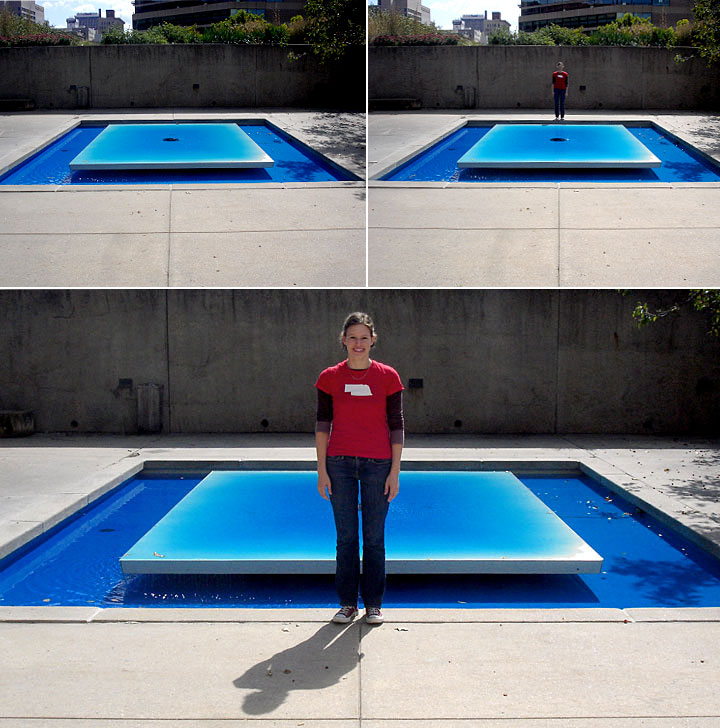 We find momentary solace in the one place Husker fans are not tailgating: the art gallery's sculpture garden.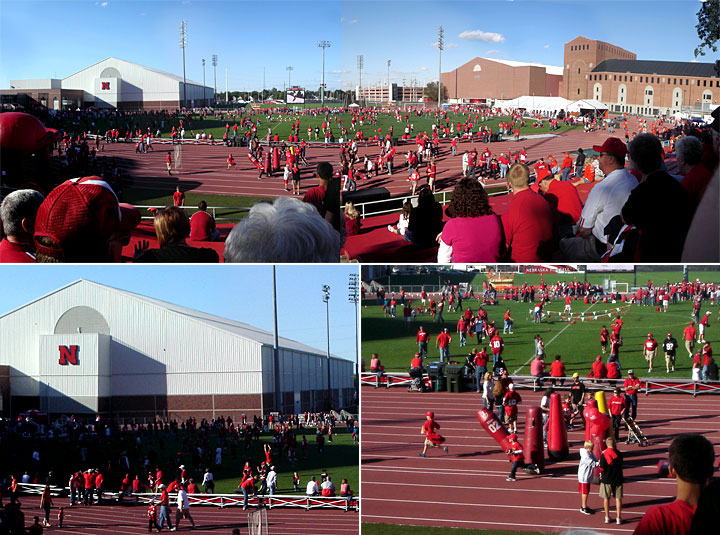 Before heading into the stadium we check out a nearby track & field facility where parents
watch their kids continue their Husker brainwashing exercises in the youth combine.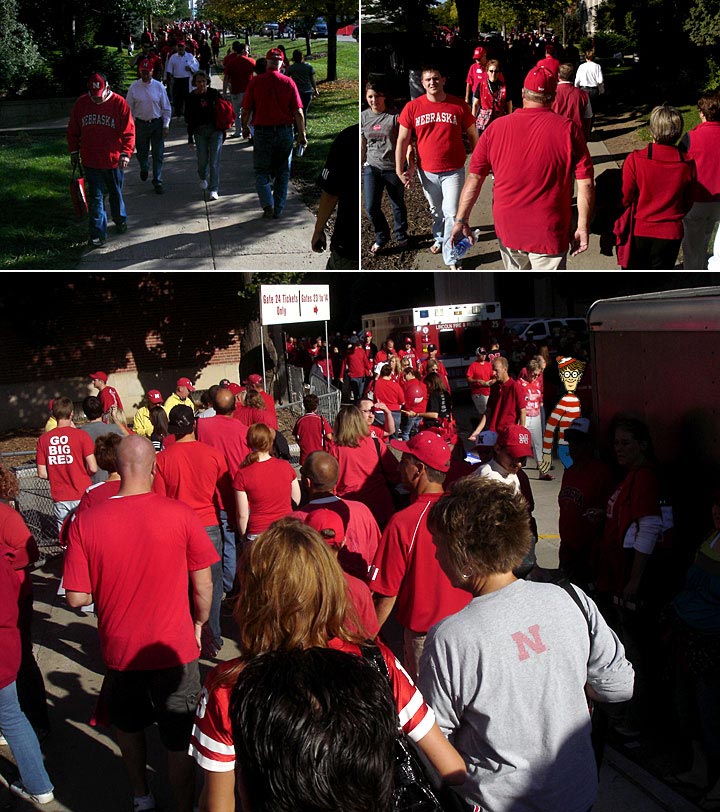 The number of red shirts is inversely proportional to the distance to the stadium.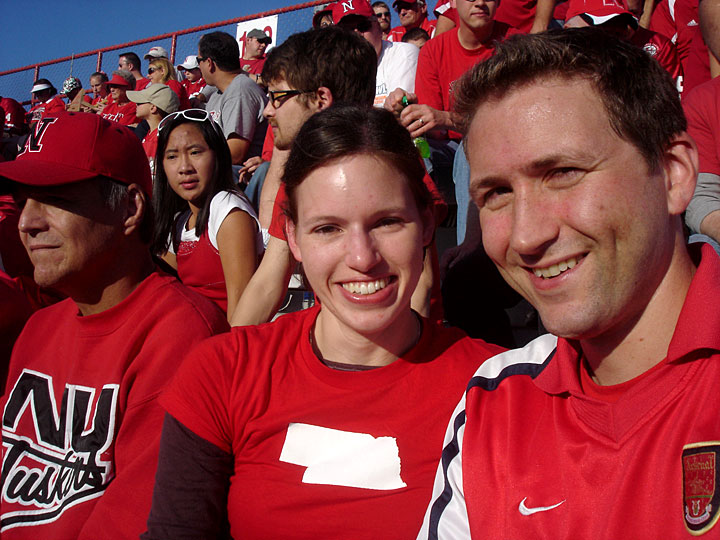 We find our seats. I'm glad I wore red to this game.


Memorial Stadium.

(Click to enlarge)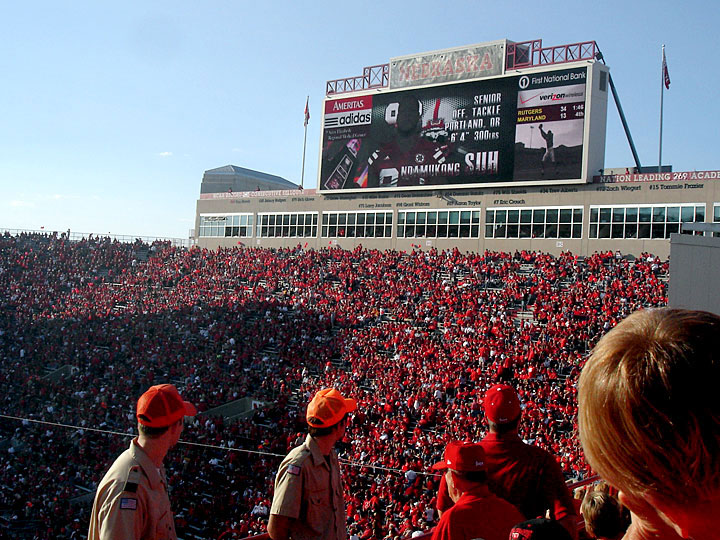 Starting lineup introductions reveal a fan favorite: "Suuuuuuuuuuhh...."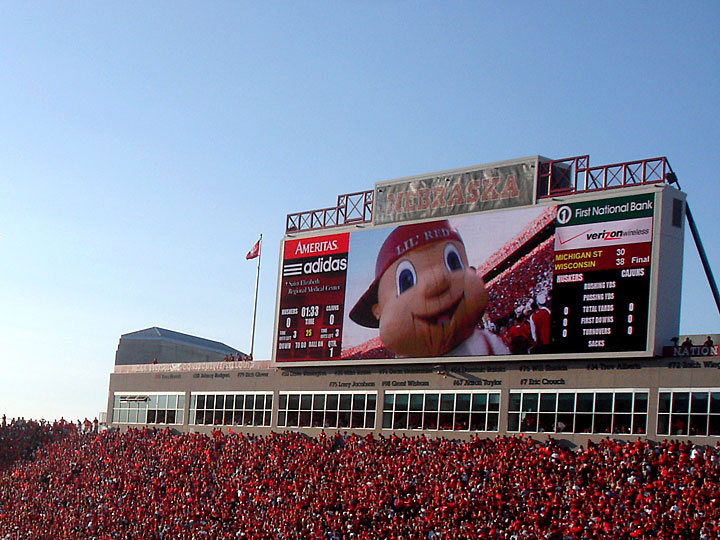 Another fan favorite is spotted: Lil' Red!!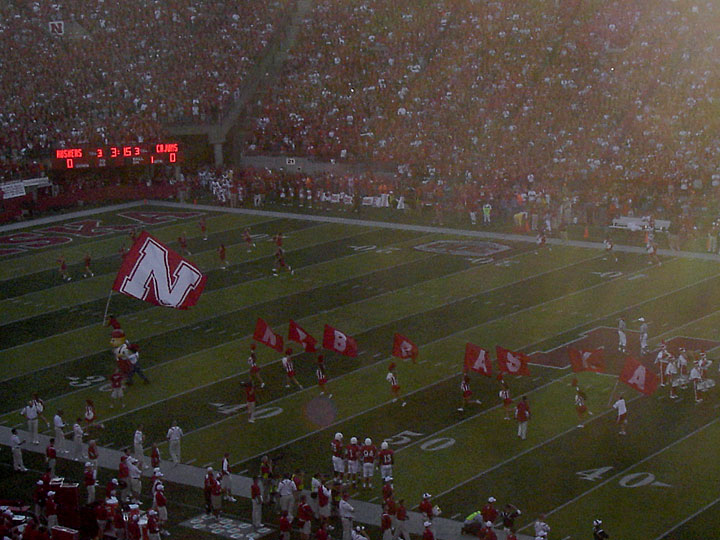 Red leads the charge.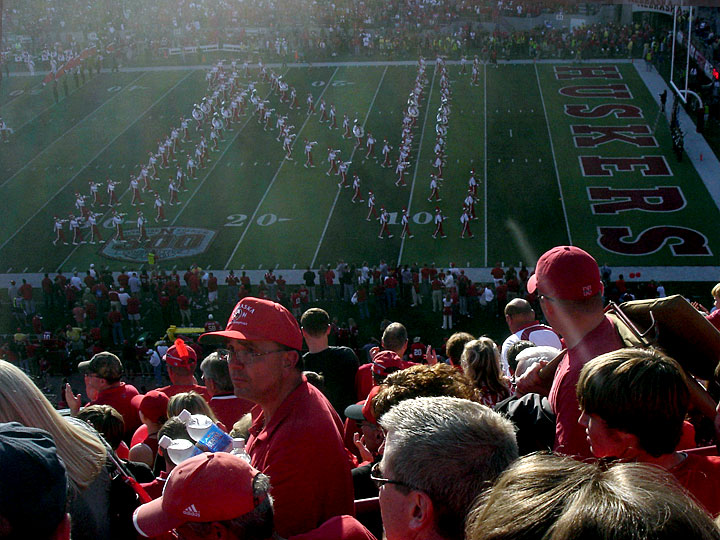 A big "N" for "Nebraska."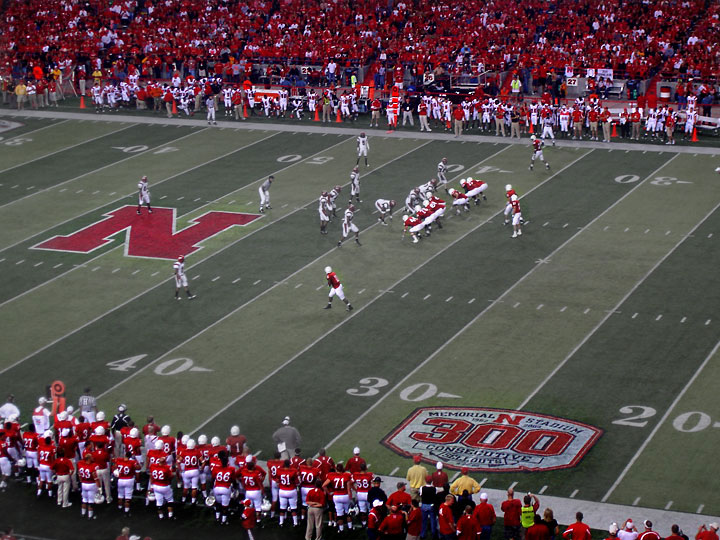 Game on.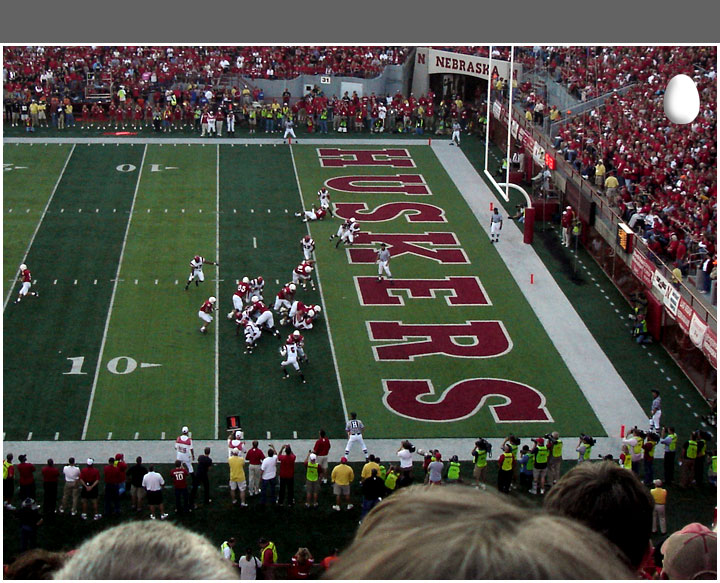 Nebraska scores its first of many touchdowns.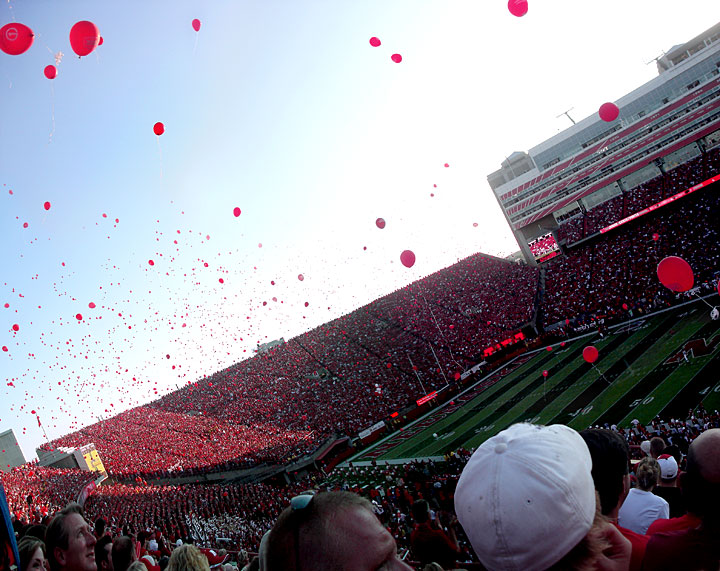 Fans fill the sky with red balloons as Nebraska puts the first points on the board.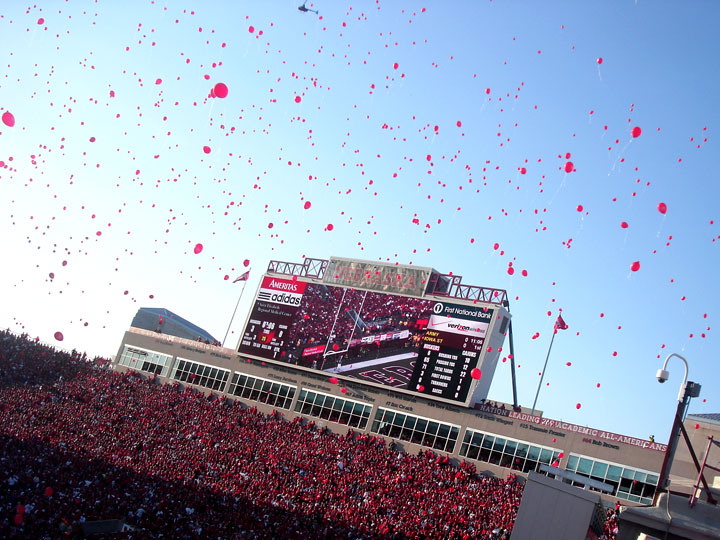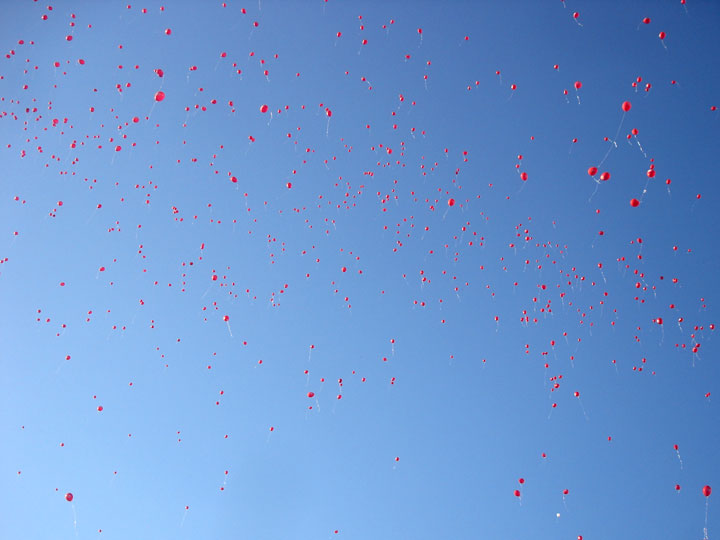 There are definitely more than 99 red balloons.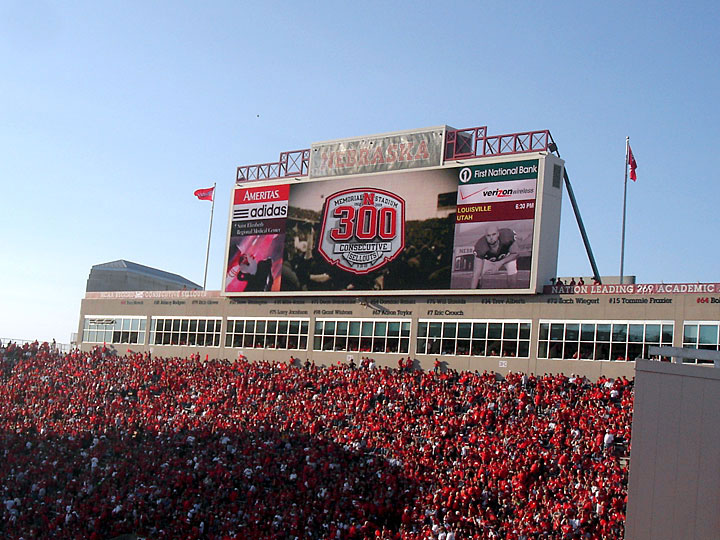 Did I mention this game is the 300th consecutive sellout??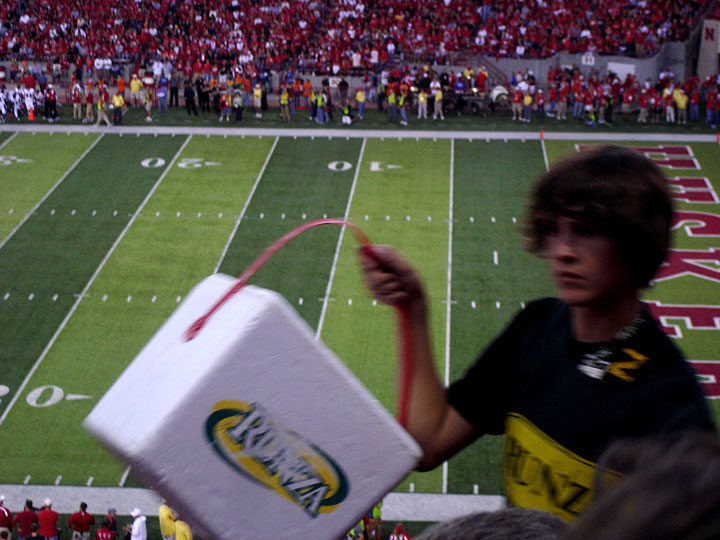 Who wants a Runza??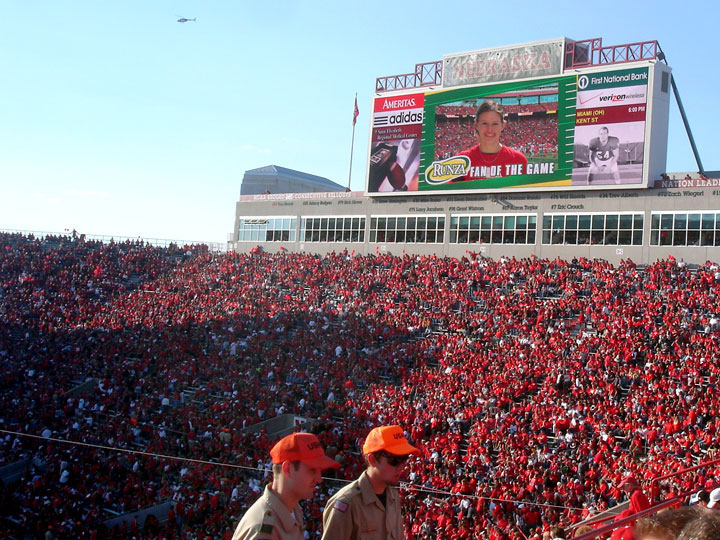 Runza's Fan of the Game!!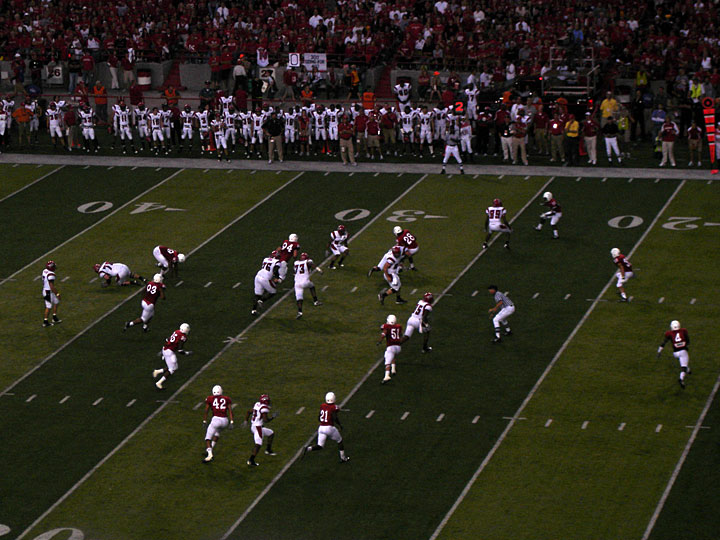 I think number 94 has the ball, but I'm really not sure.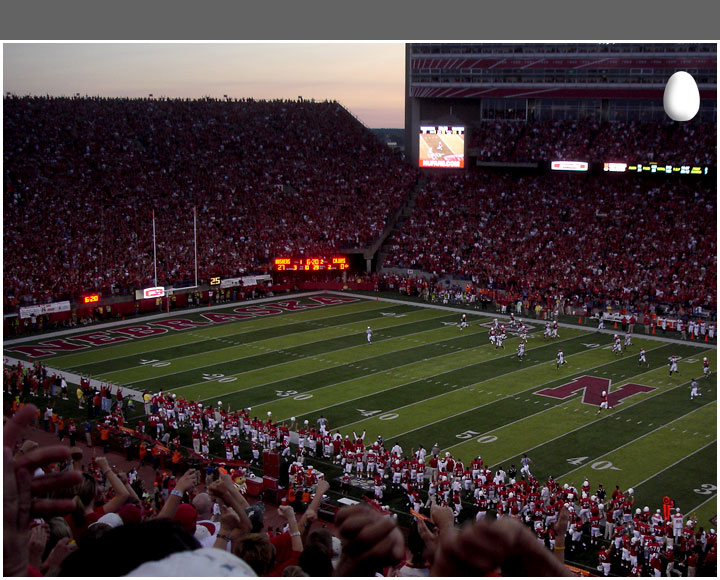 The third of many touchdowns.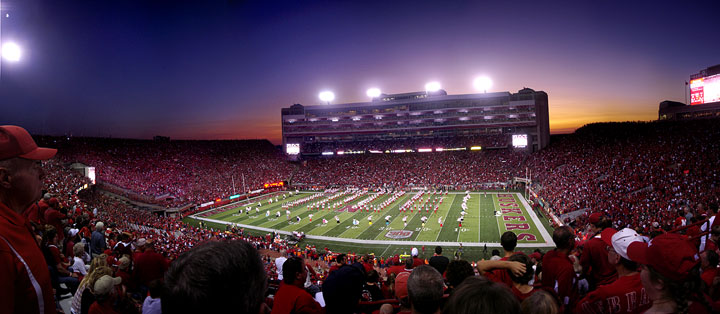 Sunset at halftime. The marching band plays.

(Click to enlarge)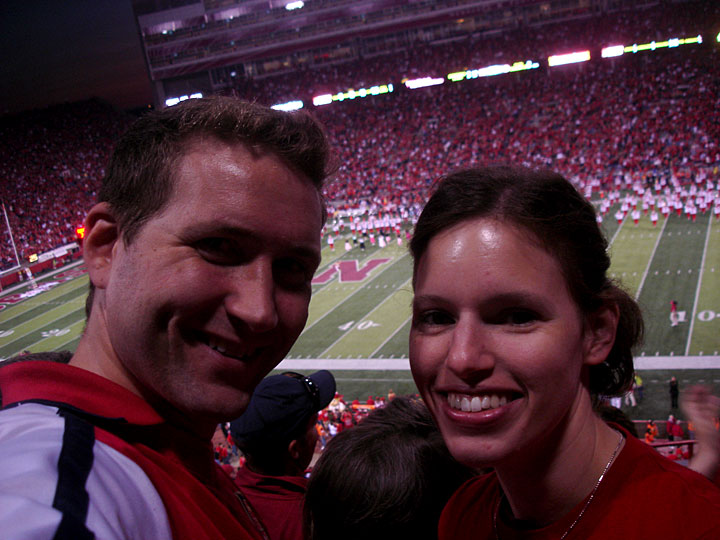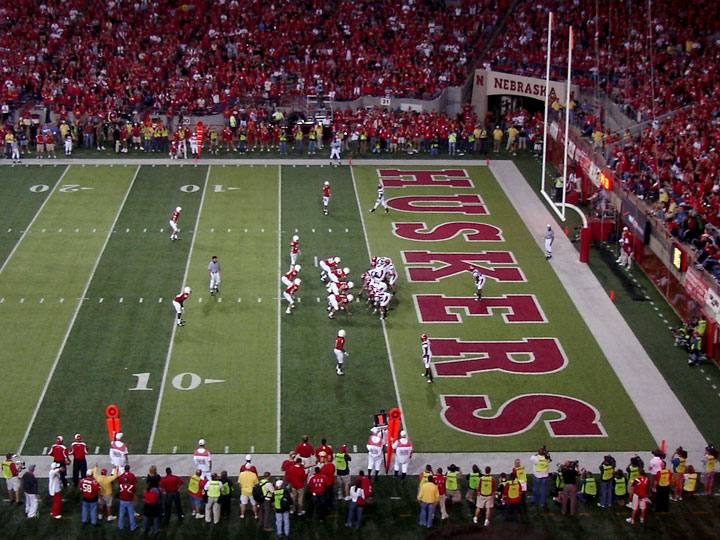 The Ragin Cajuns are at their own 1 yard line with nowhere to run against the Husker black shirts.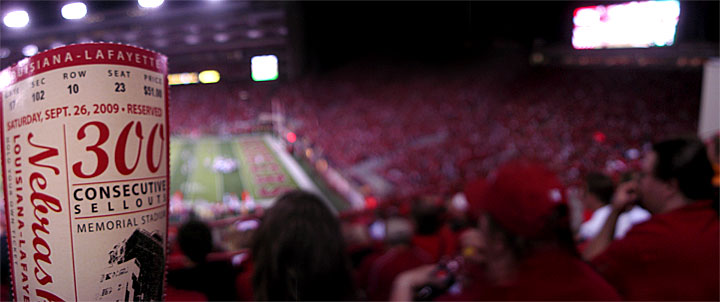 What a game.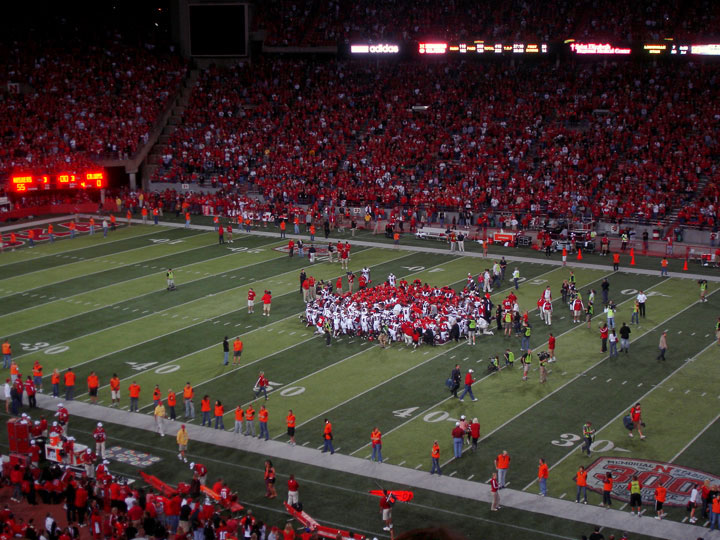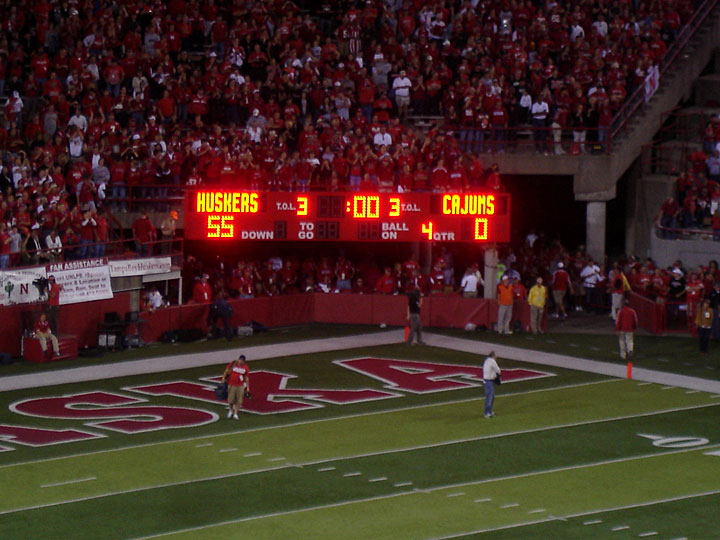 Huskers 55, Cajuns 0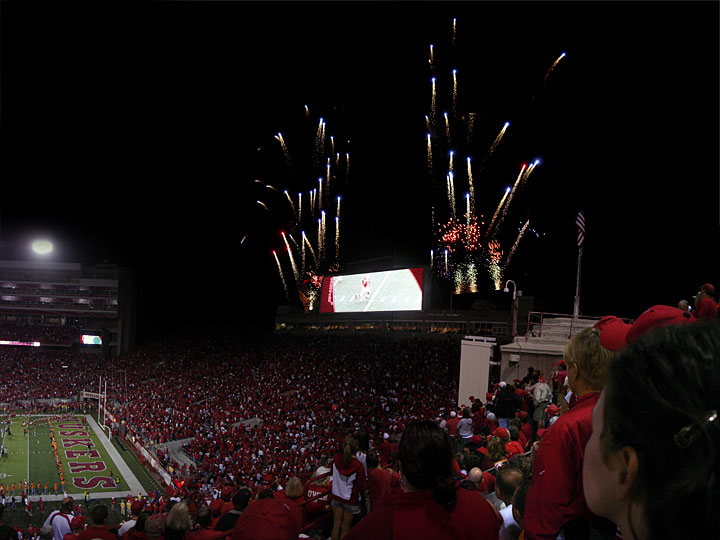 Postgame fireworks!