Cubs vs. A's June 16, 2010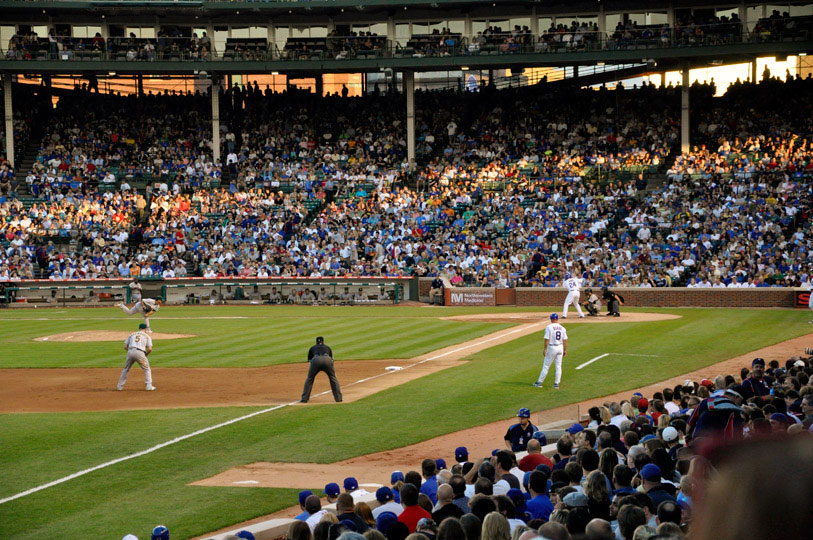 Despite the Cubs' struggles this year, the stadium is still packed with fans.

Kate basks in the warmth of an early summer evening at Wrigley.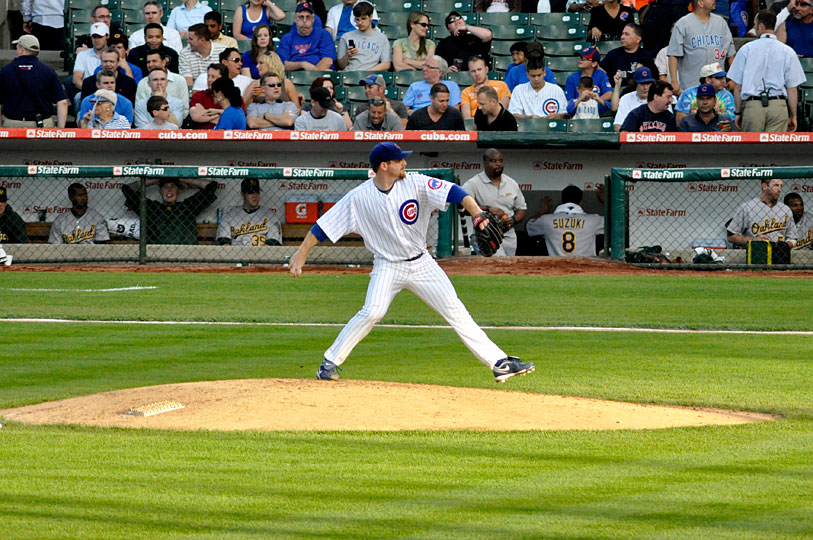 Ryan Dempster delivers the heat.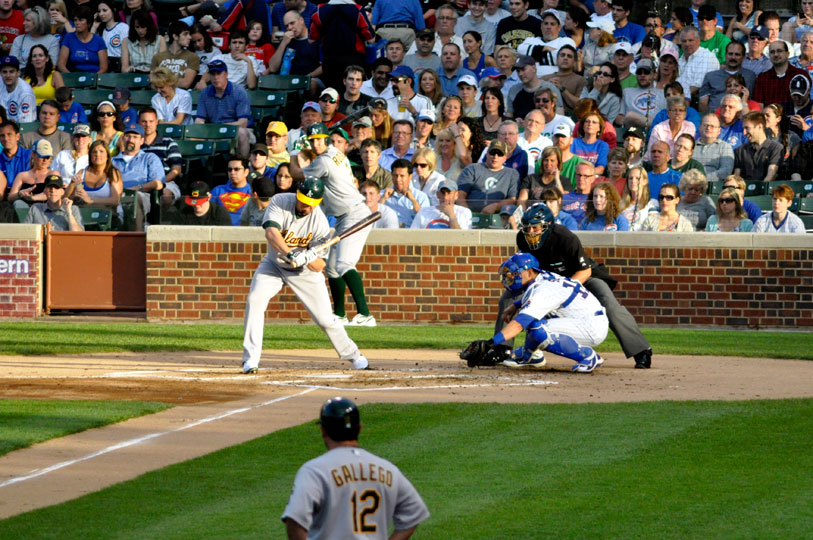 Jack Cust can't catch up to Dempster's fastball and strikes out with a half hearted check swing.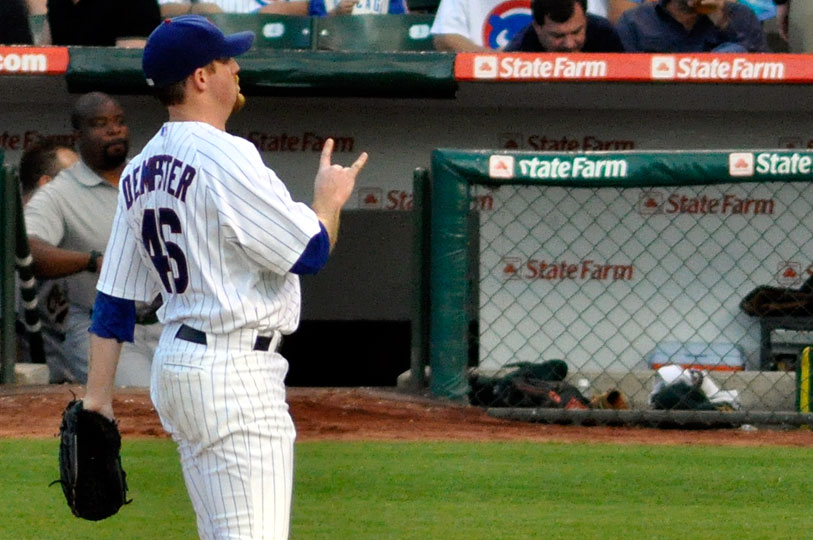 He may hail from Canada, but Dempster is a man who knows how to rock.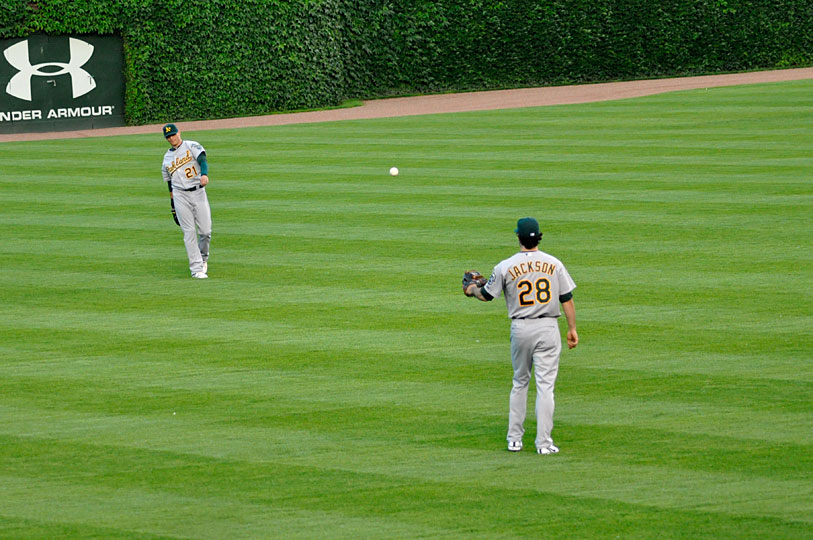 Left fielder Conor Jackson breaks in the new threads, his first game as an Oakland Athletic.
Traded from the Arizona Diamondbacks just a day ago, Jackson tosses the ball with new teamate Ryan Sweeney.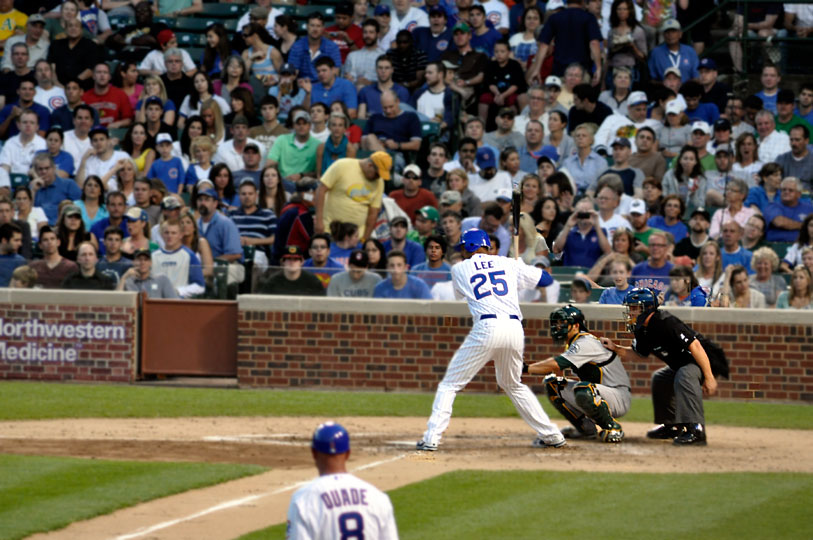 Derrek Lee sets up....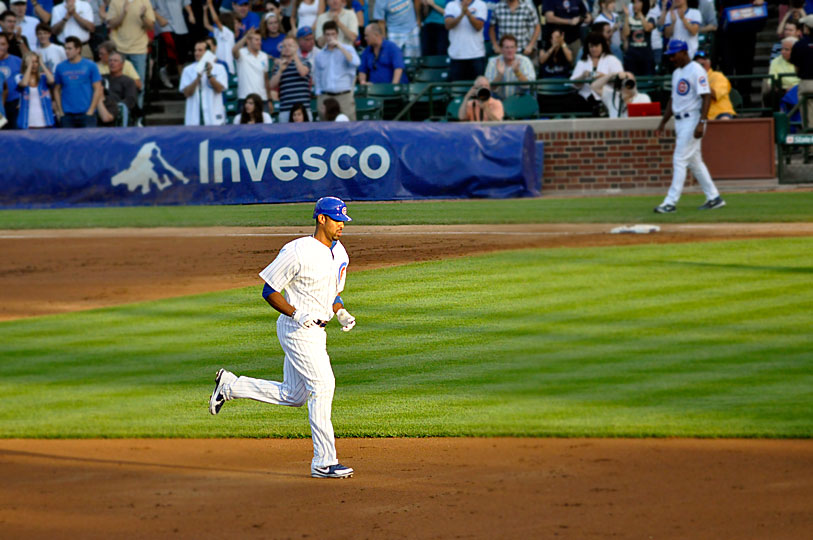 ... and trots around the bases after sending a ball into Waveland.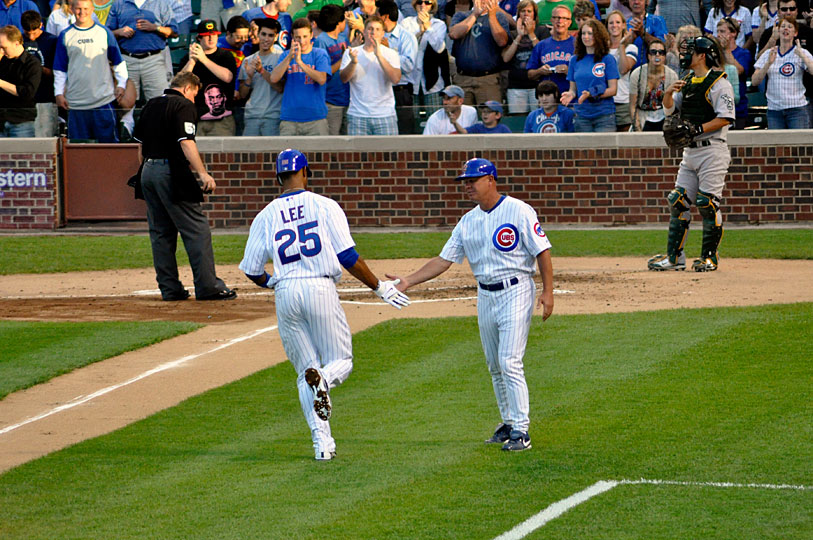 Cubs 1, A's 1.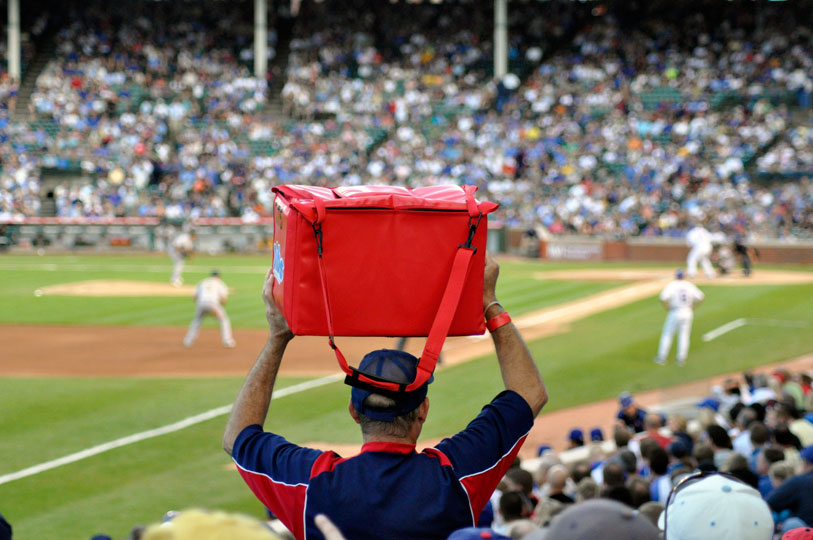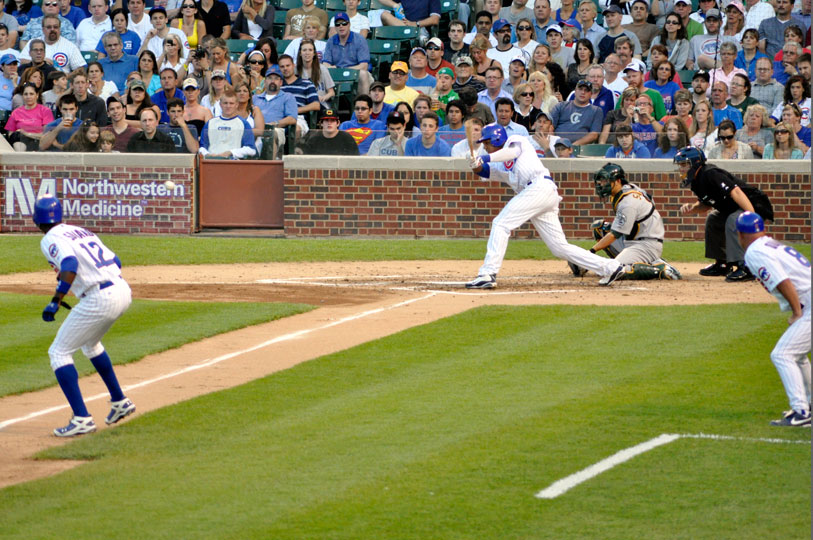 With only one out and men on second and third, Cubs 20-year-old rookie sensation Starlin Castro singles on a ground ball to left field.
Soriano scores with ease. Cubs up 2-1. But wait...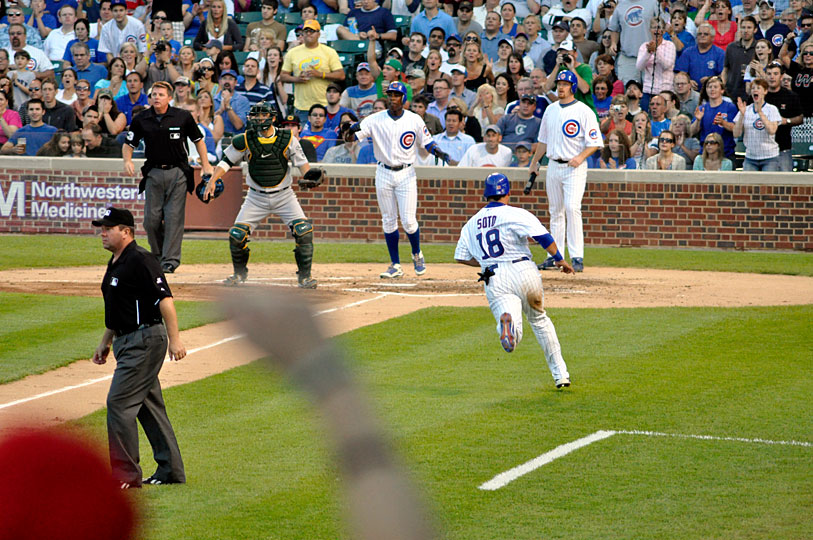 ... Geovani Soto thinks he can score too and hustles on home.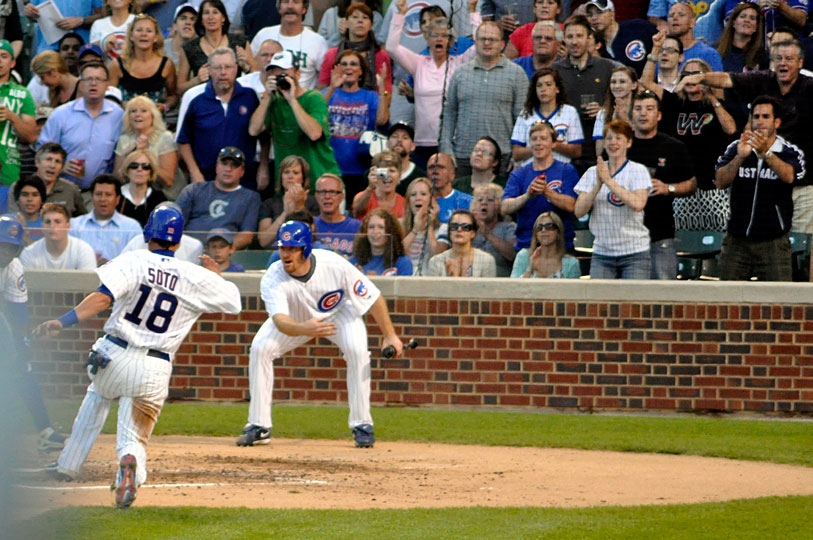 Starting pitcher Ryan Dempster seems
really
excited to see Soto add an extra run to protect his 2-1 lead.
Unfortunately, Conor Jackson's throw from left field beats Soto to the plate.
Also unforunate was the guy blocking my view of home plate.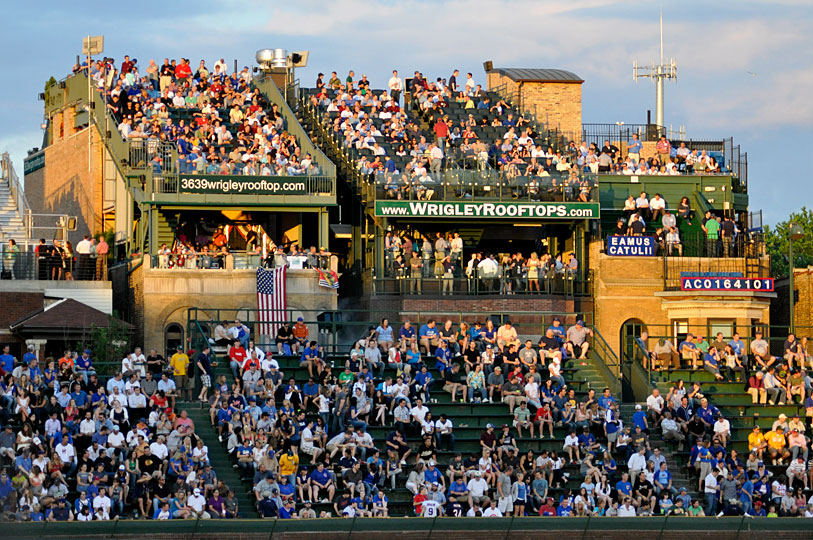 Wrigley Field's bleachers extend to the rooftops across Waveland.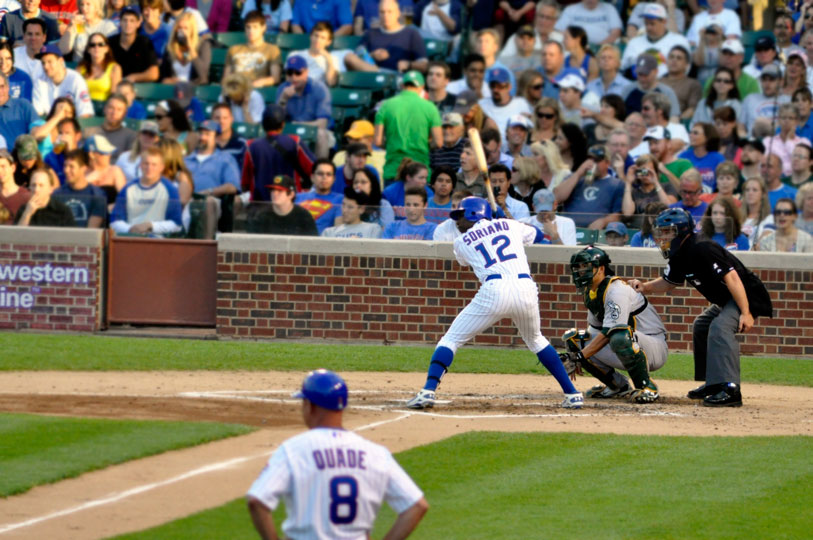 In the 5
th
inning Soriano hits a two-out double to right, scoring Marlon Byrd and Xavier Nady and gives the Cubs a handy 6-2 lead.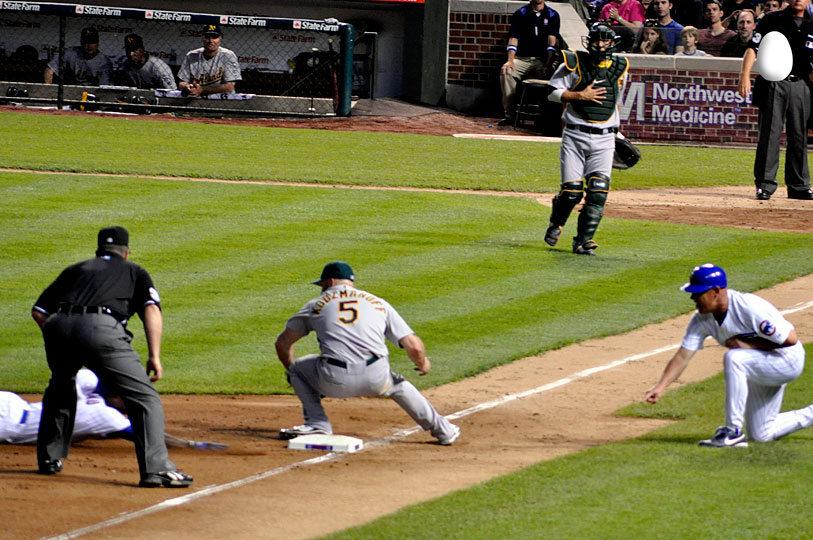 ... but Soriano gets greedy trying to stretch his double into a triple and is called out on a close play sliding into 3rd.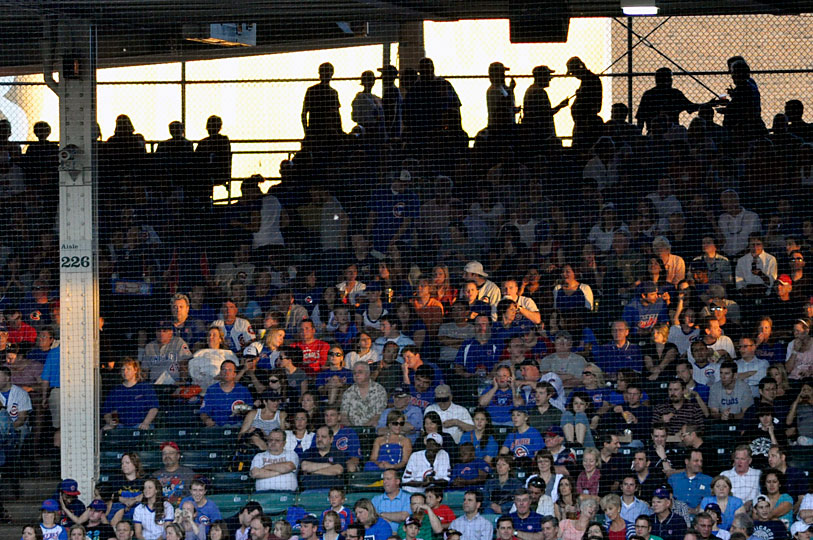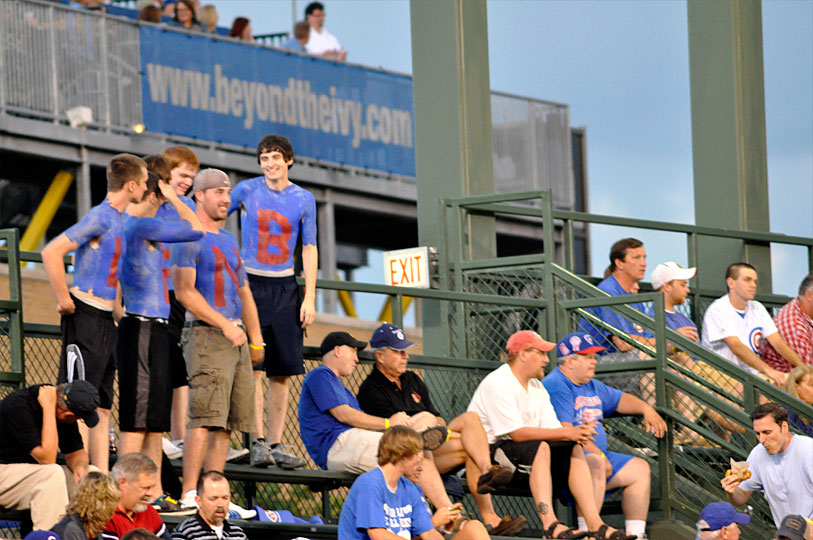 It took us forever to figure out what was painted on these guys.
After a while we figured it out:
Len and Bob.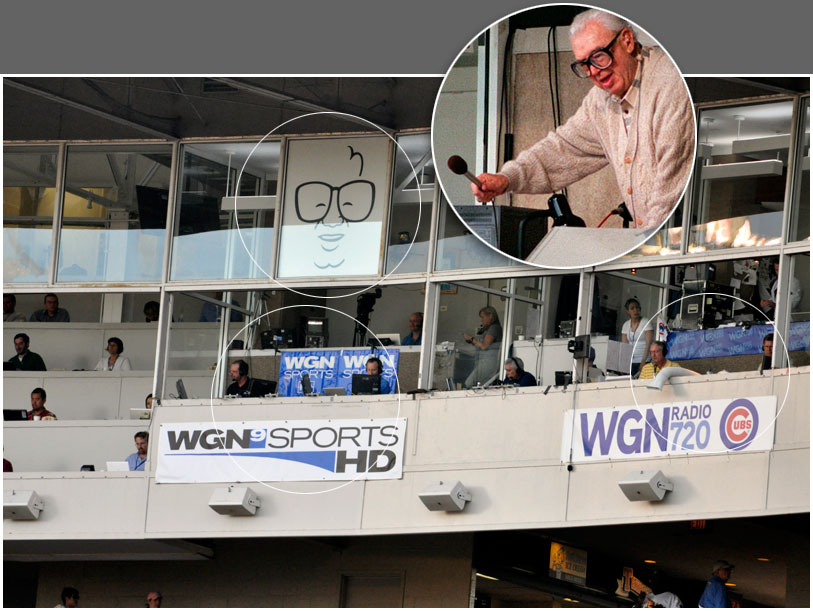 We miss you, Harry Caray.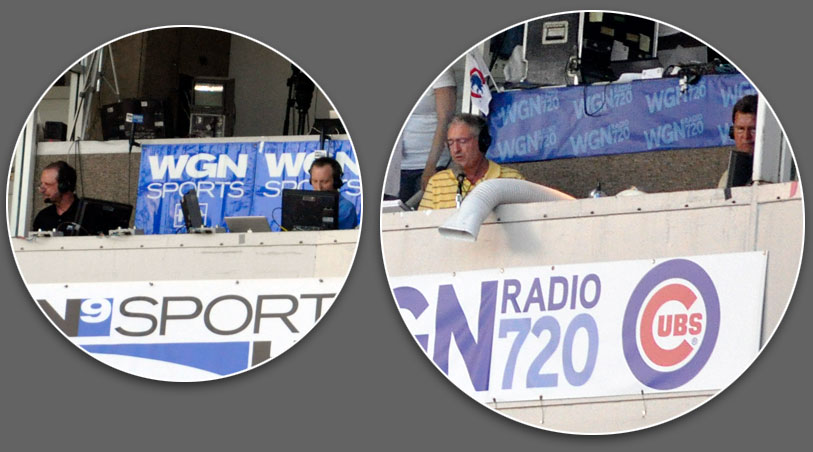 Bob Brenly and Len Kasper call it for the tube as Pat Hughes and Cubs legend Ron Santo chat up the radio waves.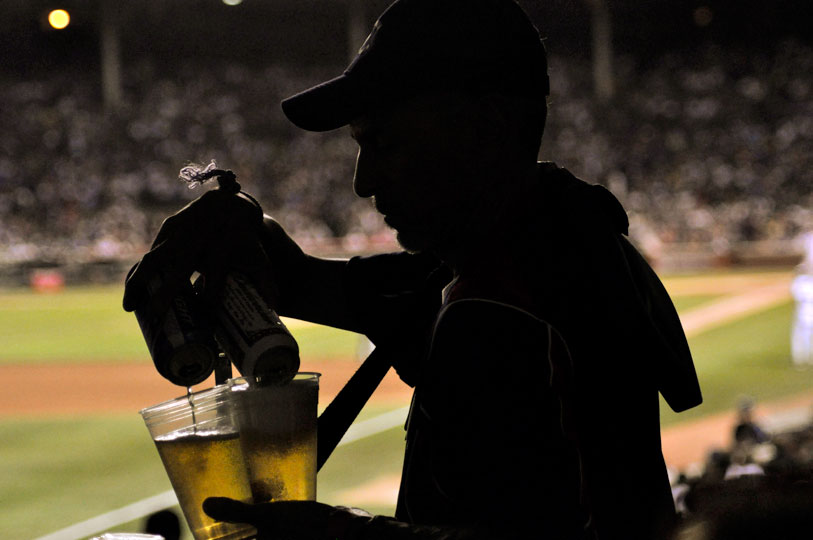 Beer man.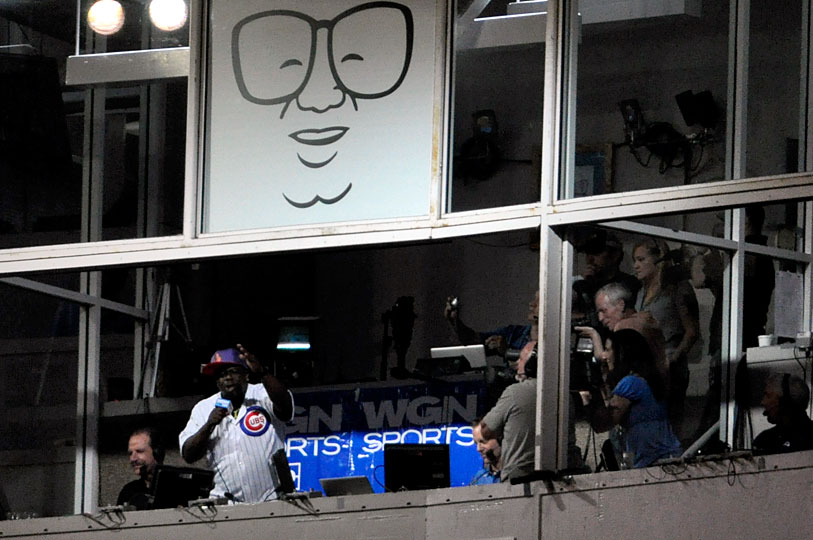 Cedric the Entertainer sings the 7
th
inning stretch.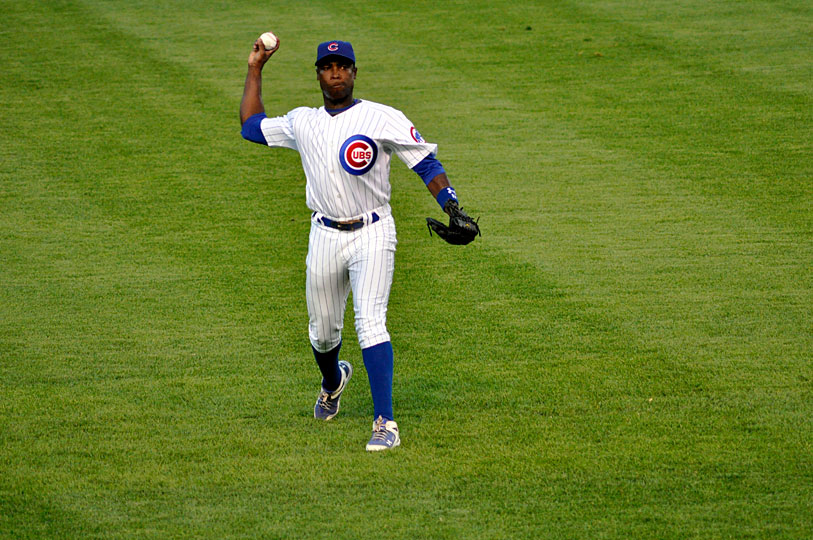 Soriano tosses around in the outfield.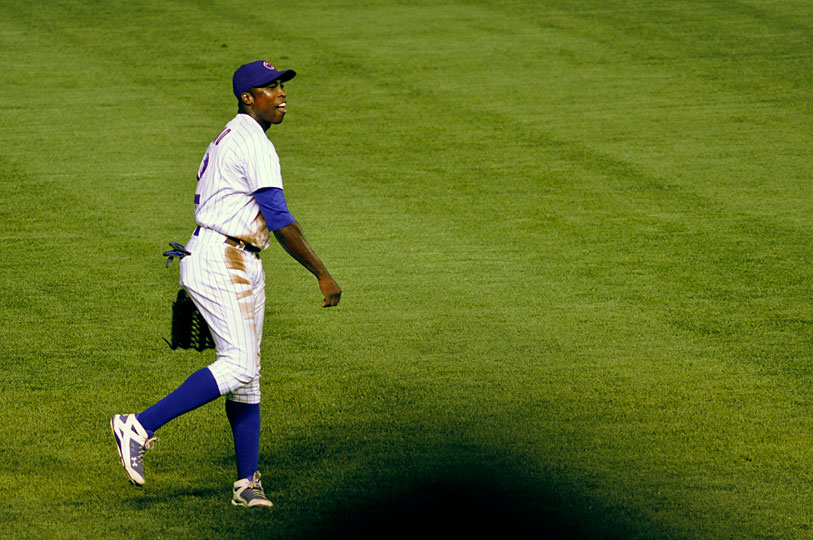 He was very smiley tonight.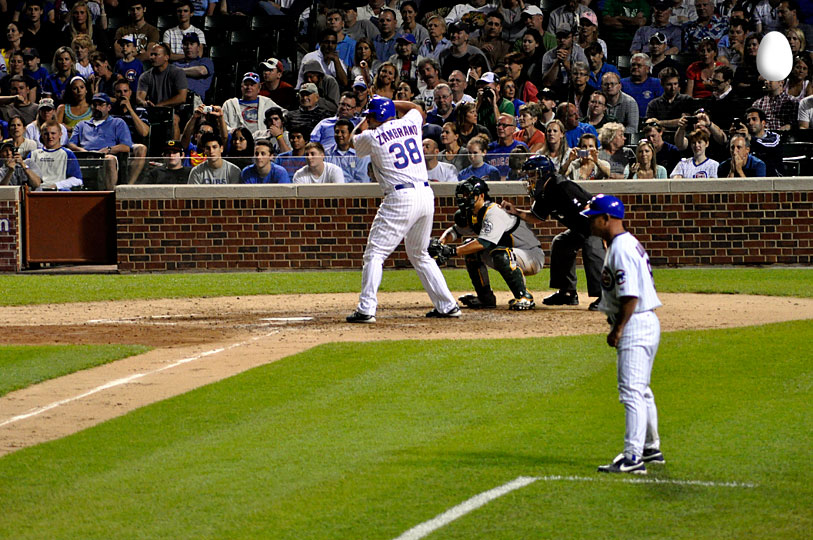 With two outs in the 8
th
and men on first and second, Carlos Zambrano makes a pinch hitting appearance.
He strikes out swinging.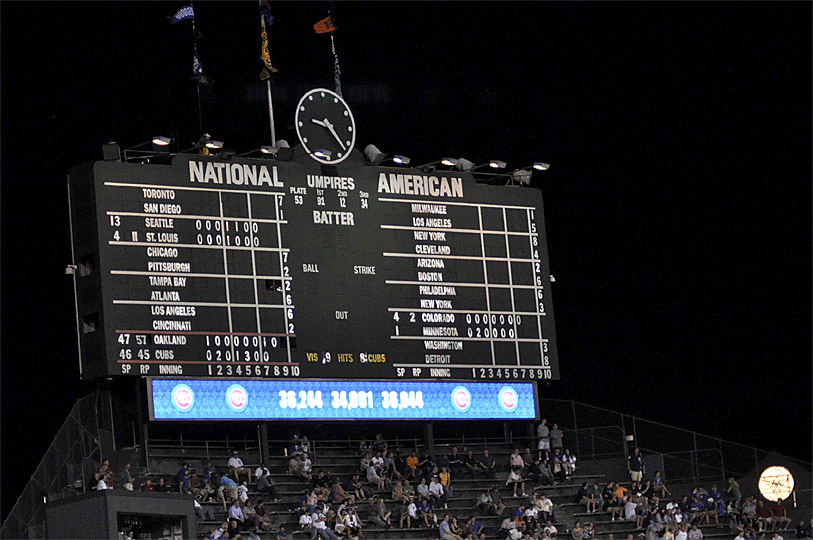 Can you guess the attendance?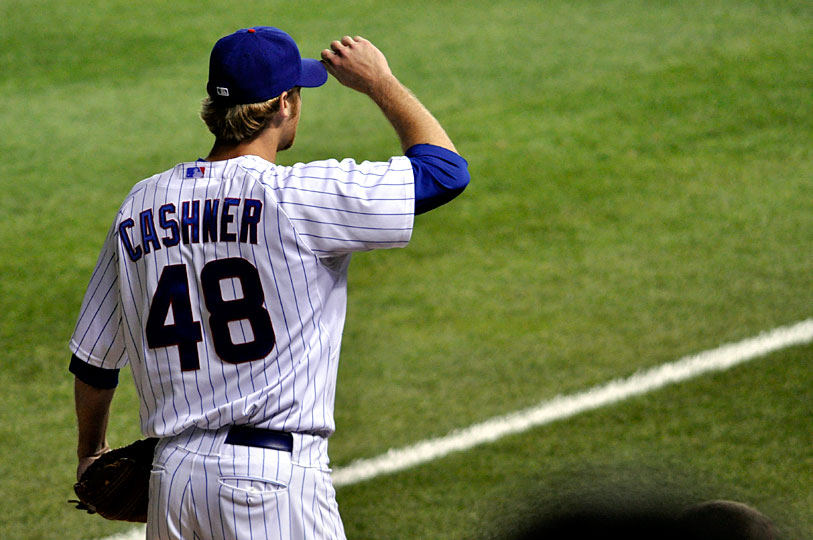 Andrew Cashner, closer of the future?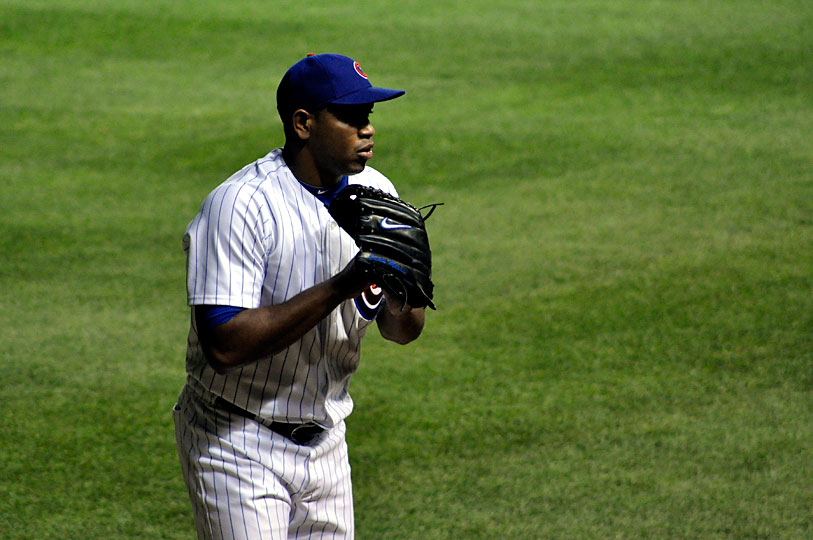 The Cubs' closer of today warms up.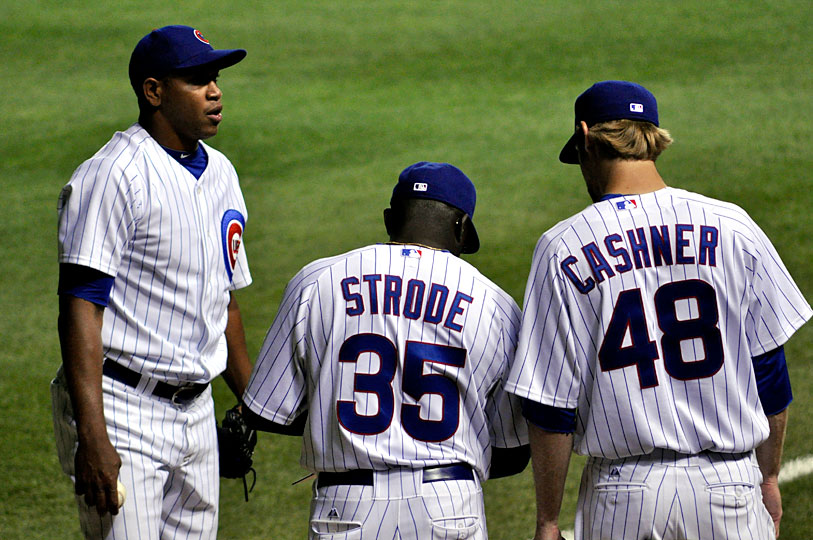 Carlos Marmol and Cashner go over Strode's notes on the A's batting lineup.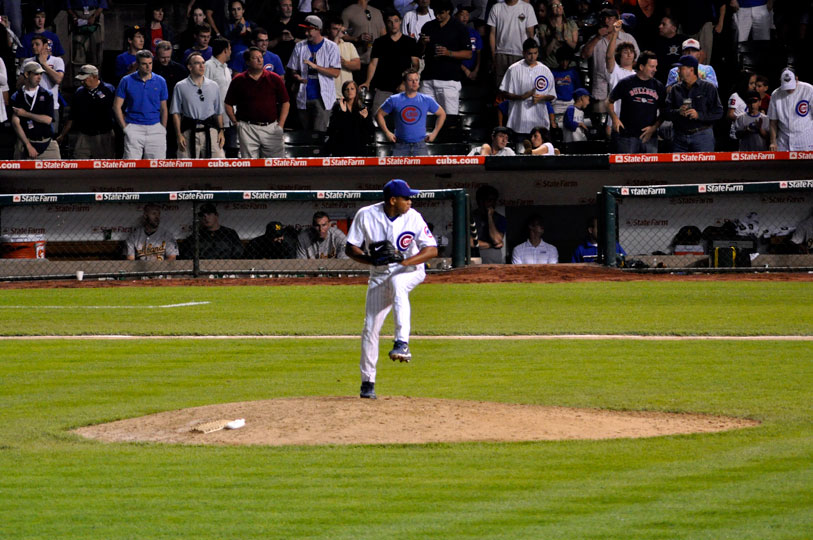 Cubs lead 6 to 2, but Carlos Marmol gets an inning of work in.
Marmol put's 'em down in order 1-2-3 including two strikeouts to end the game.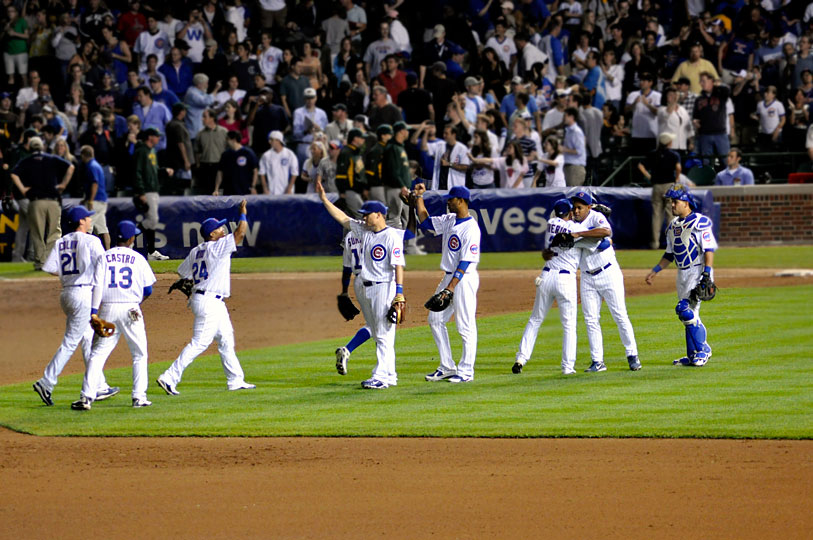 Cubs Win!!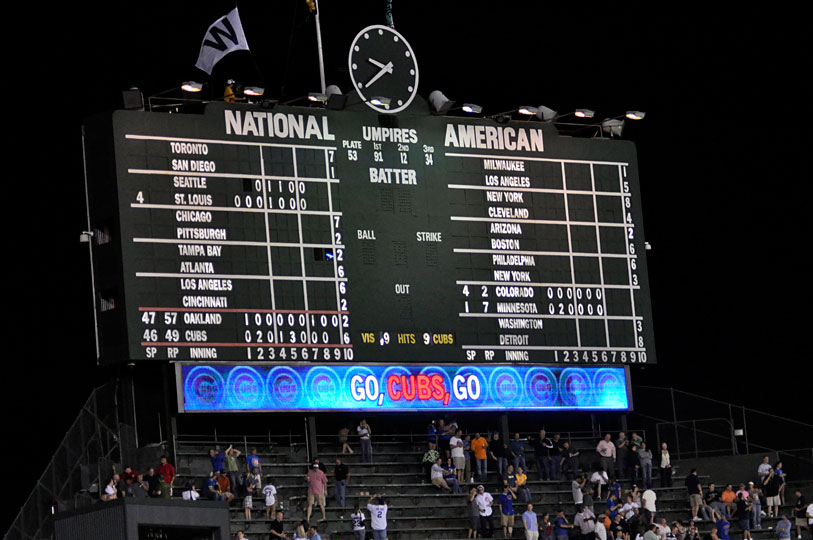 "They're singing ... Go, Cubs, go ... "
(click here for the full game recap on mlb.com)