Christmas at Cape Meares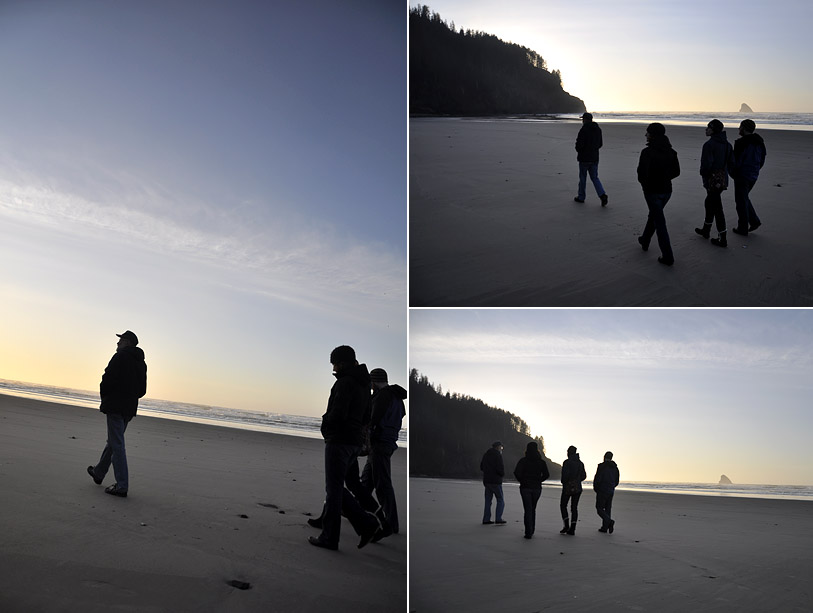 Charles shows off his new front lawn.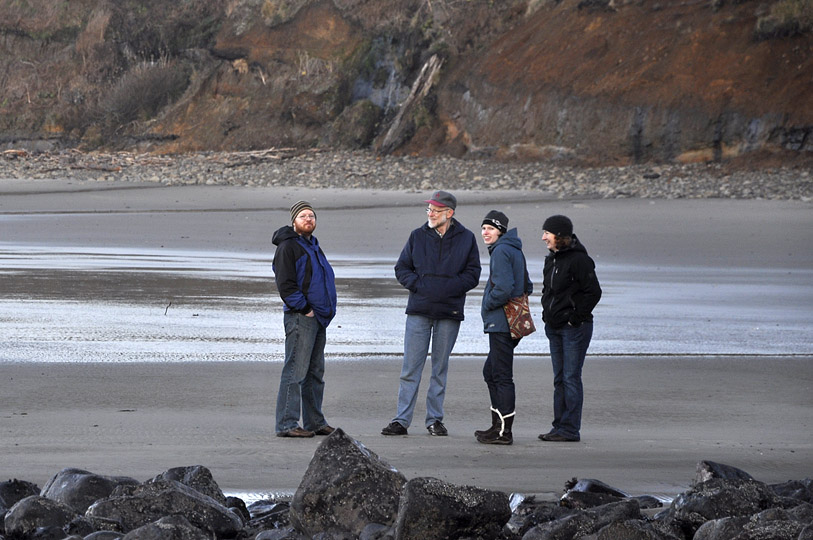 We explored the tide pools at low tide.
[+] Enlarge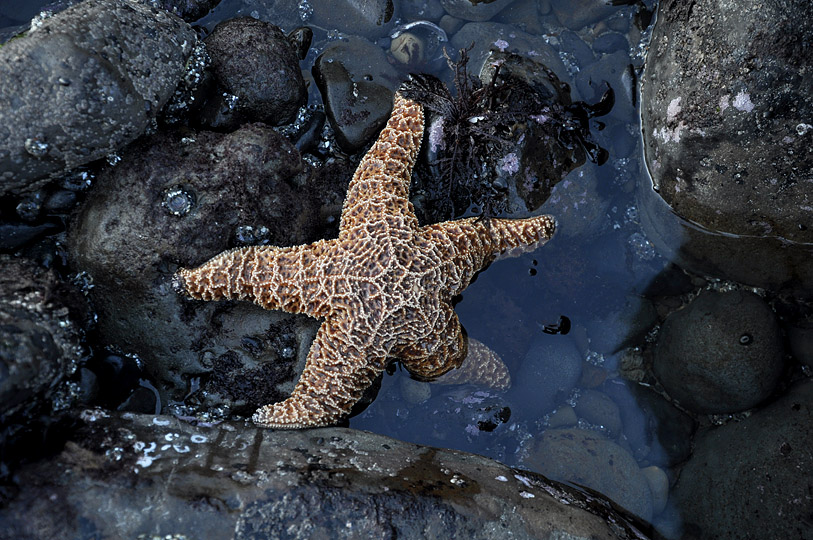 We found several starfish!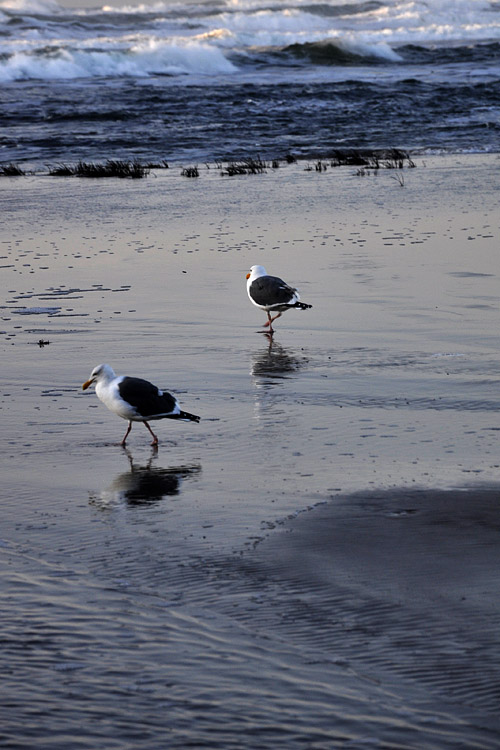 The tide left plenty of snacks for seagulls to pick at.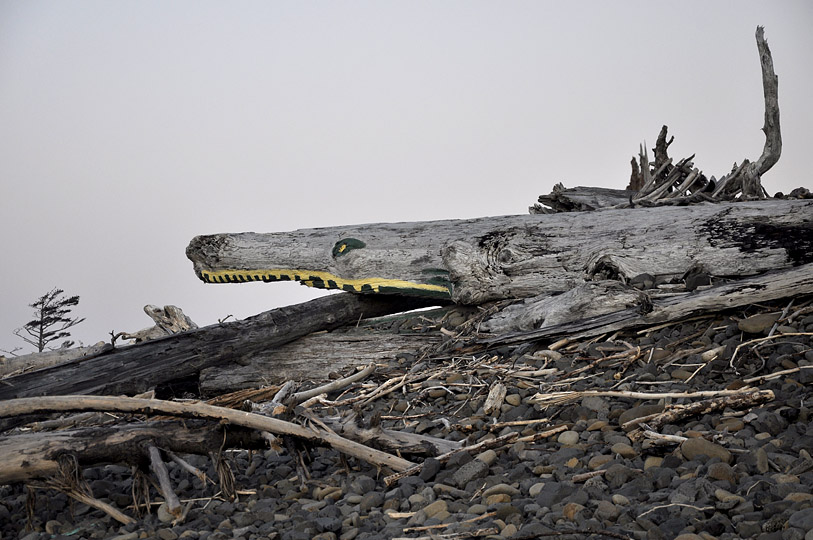 The alligator of Cape Meares.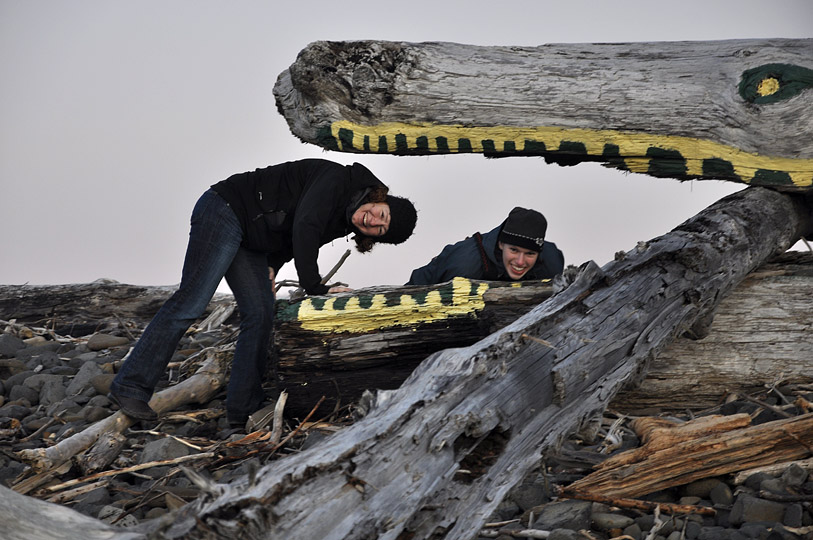 Gretchen and Kate dare to taunt the alligator.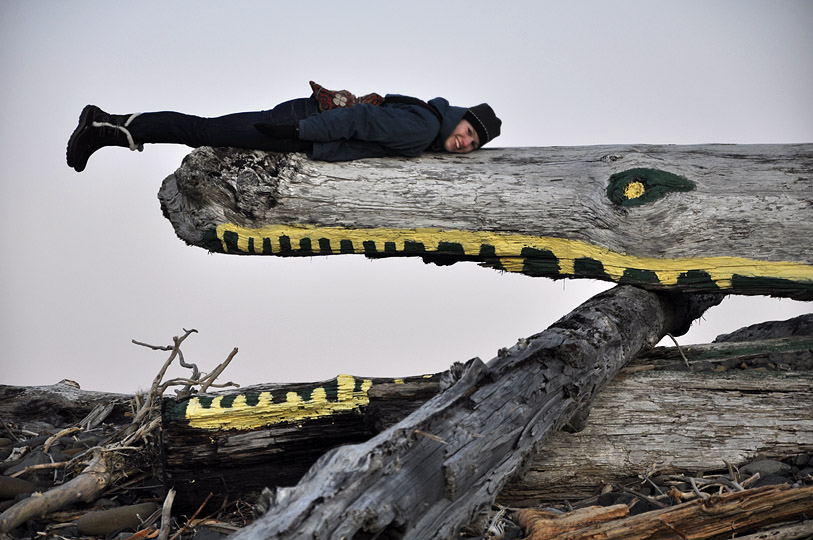 Plank!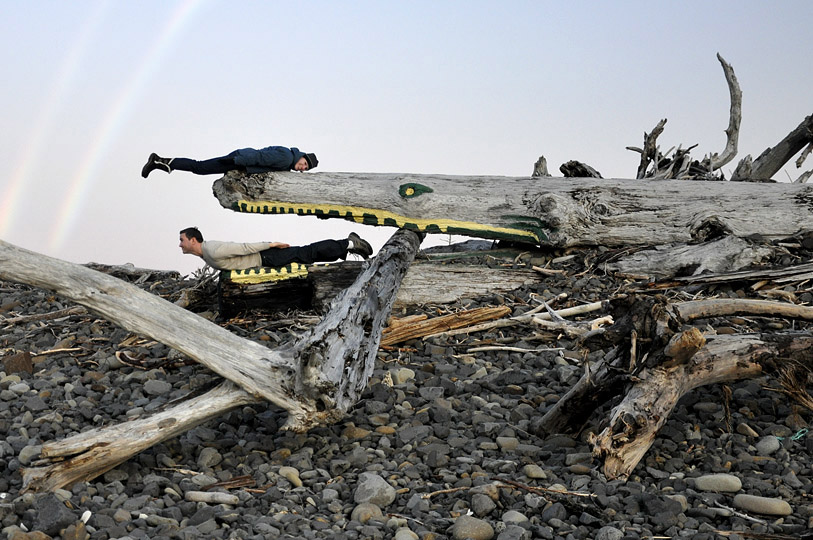 Double plank all the way!!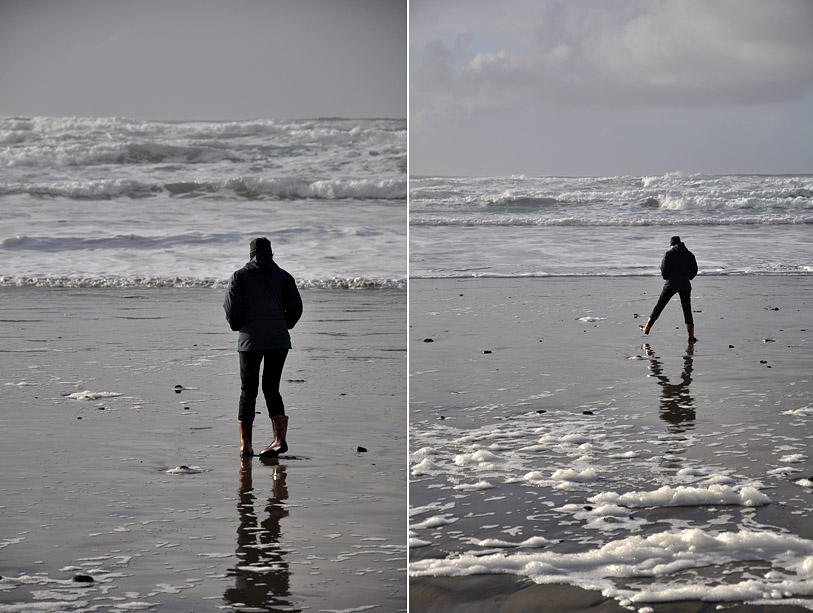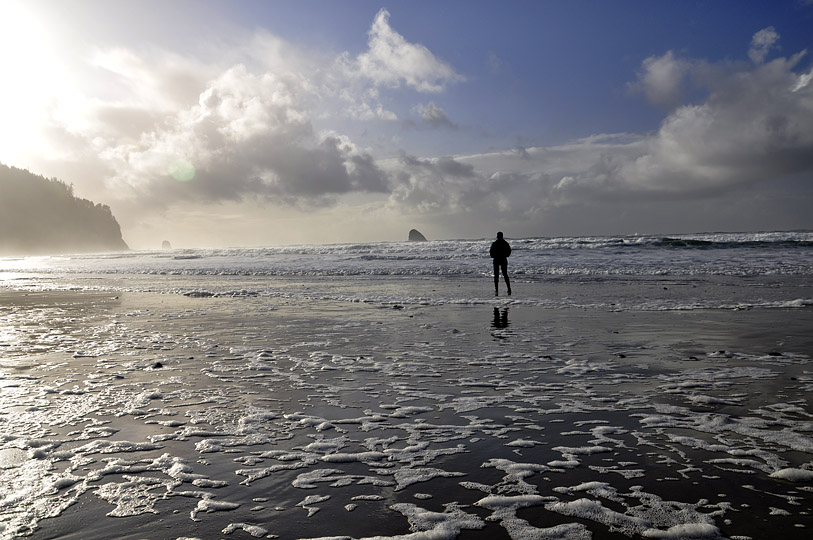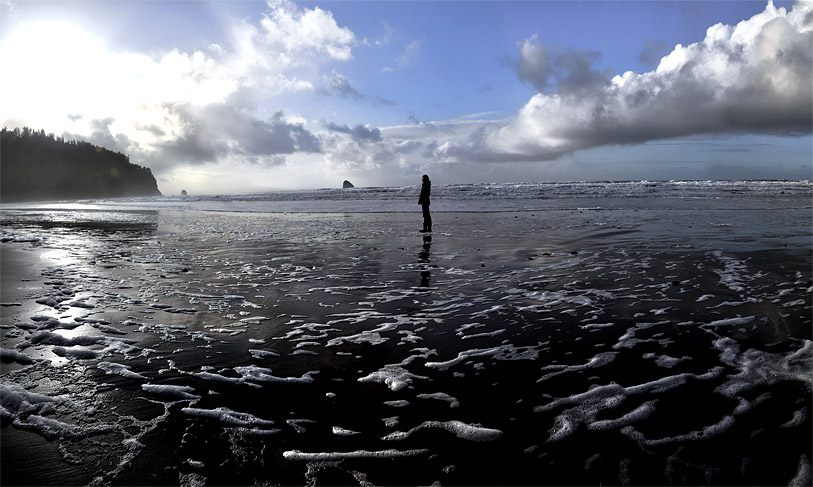 [+] Enlarge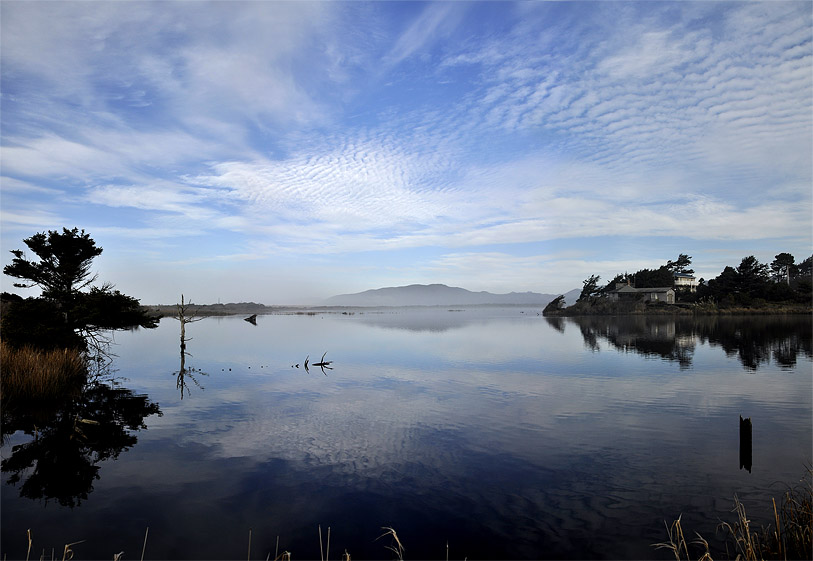 Compared to the ocean's constant waves, the neighboring lake was peacefully still.
[+] Enlarge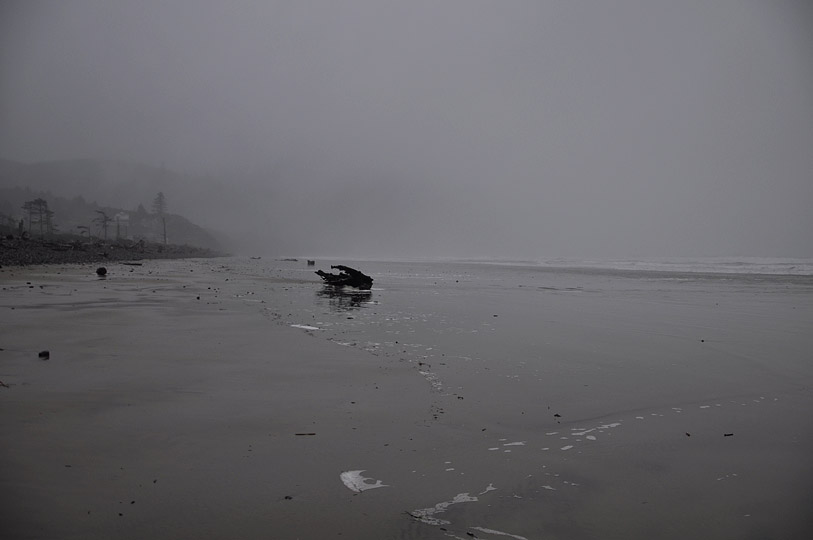 Some days were not as nice as others.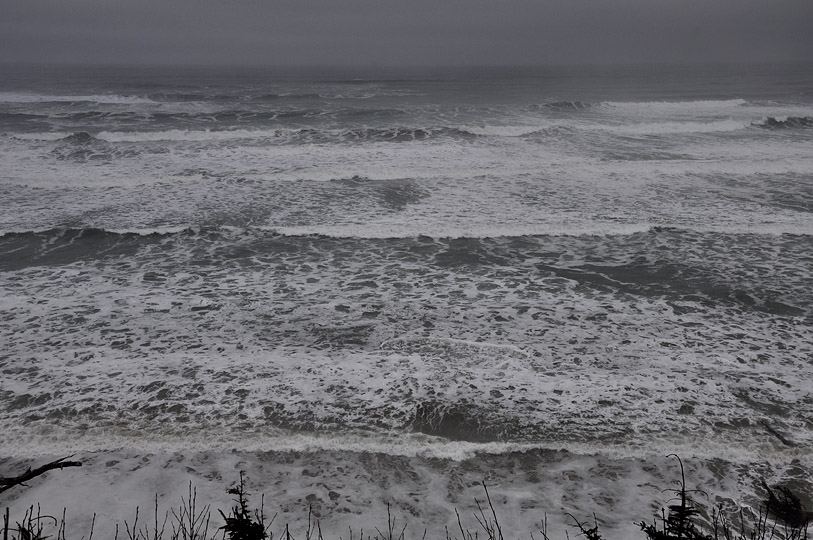 The tide is in.
Looking out over the spot where we explored the tide pools.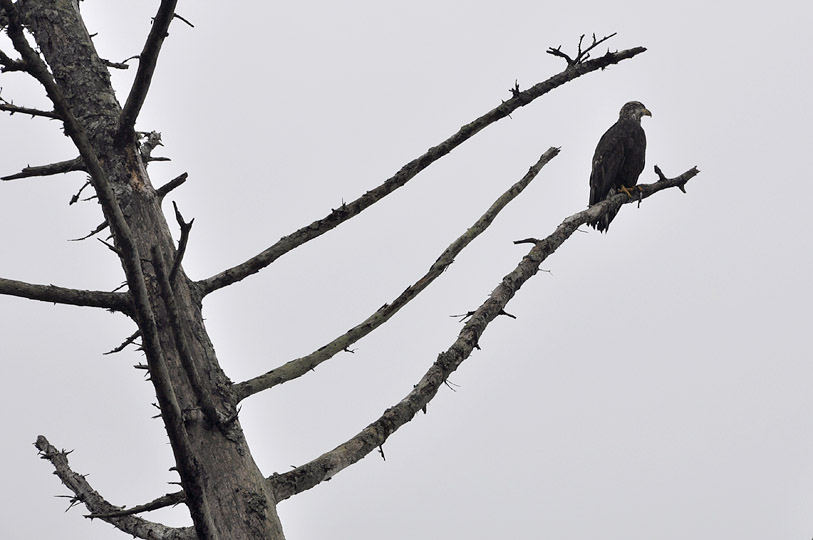 We think we spot an eagle perched in a tree.

Perched on a piece of driftwood, I snap some shots of the waves.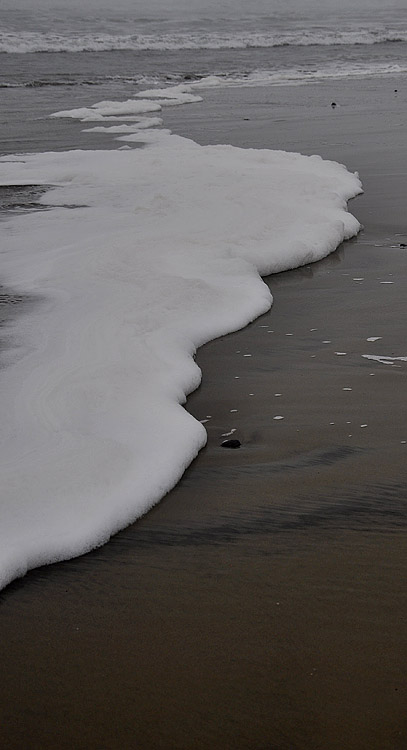 One wave took me by surprise!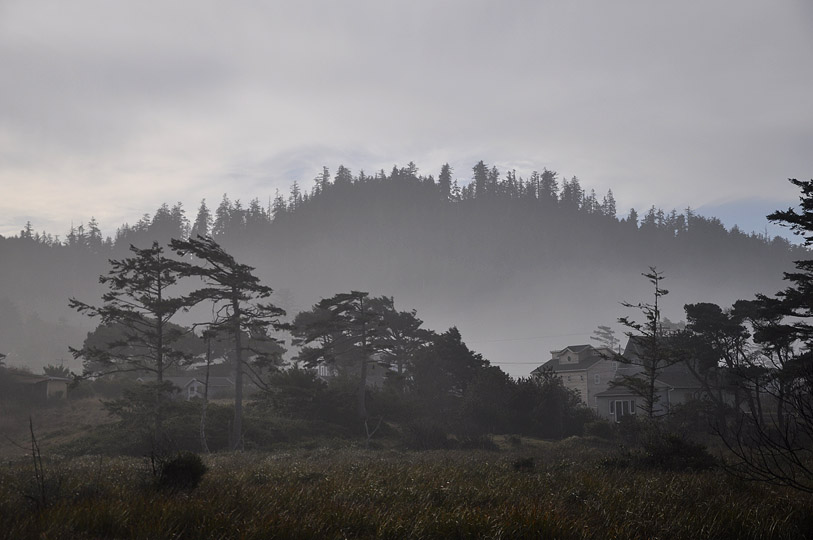 A hike through the backwoods of Cape Meares.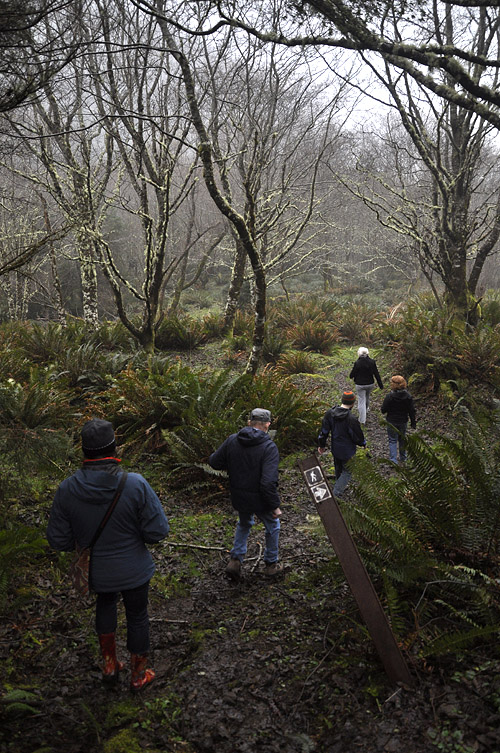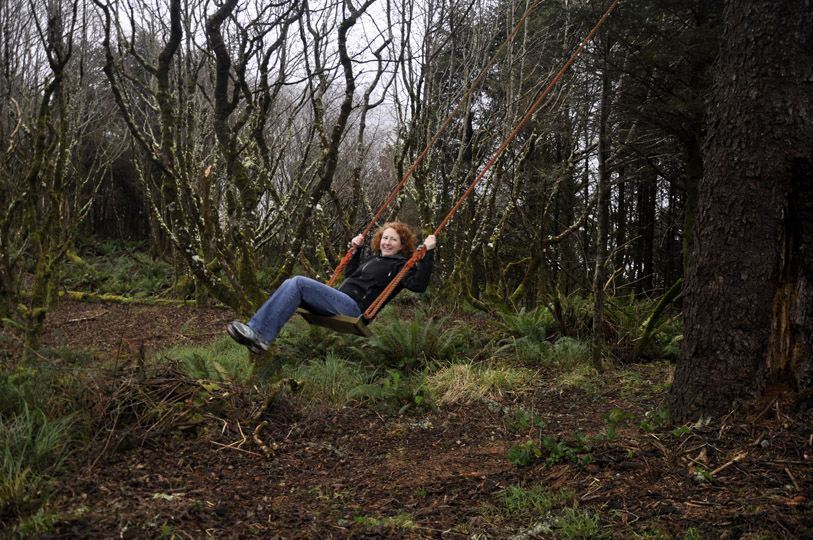 Gretchen found a swing along the way.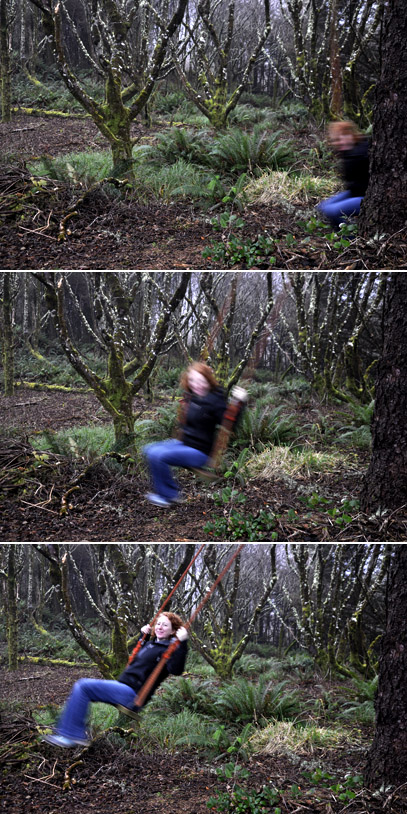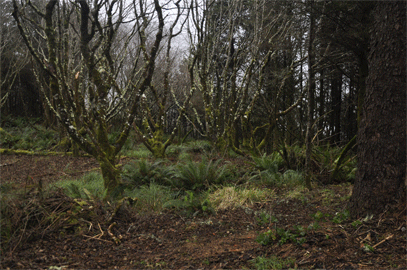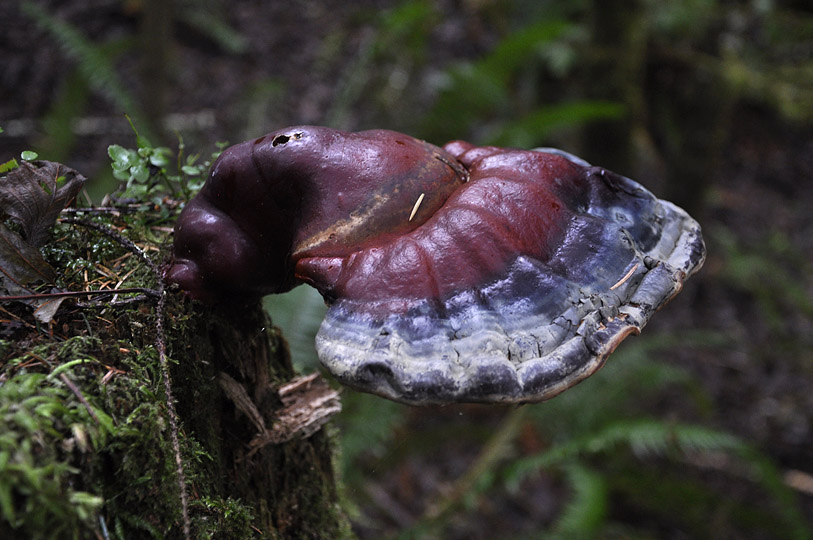 There was a fungus among us.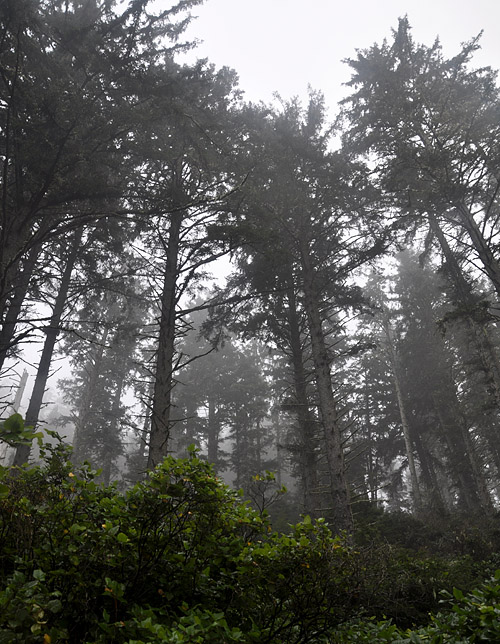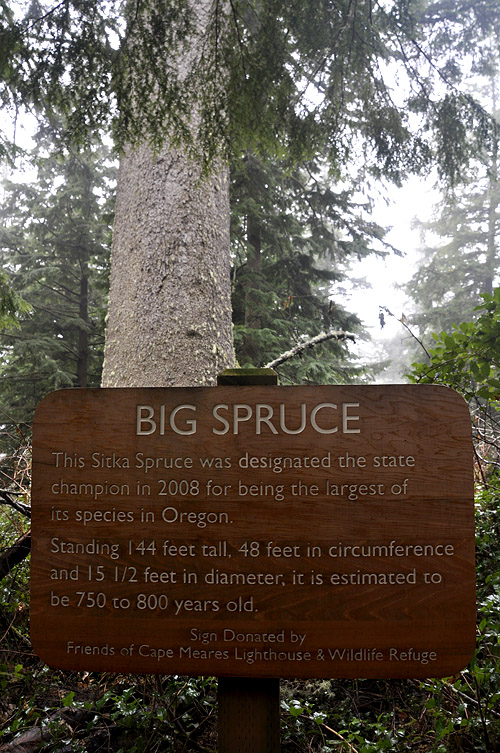 Looking out over Cape Meares.

[+] Enlarge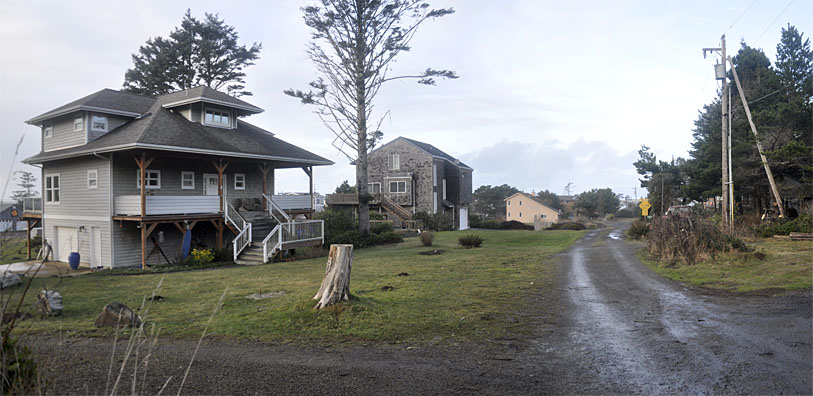 The neighborhood isn't too crowded.

Sights around the neighborhood.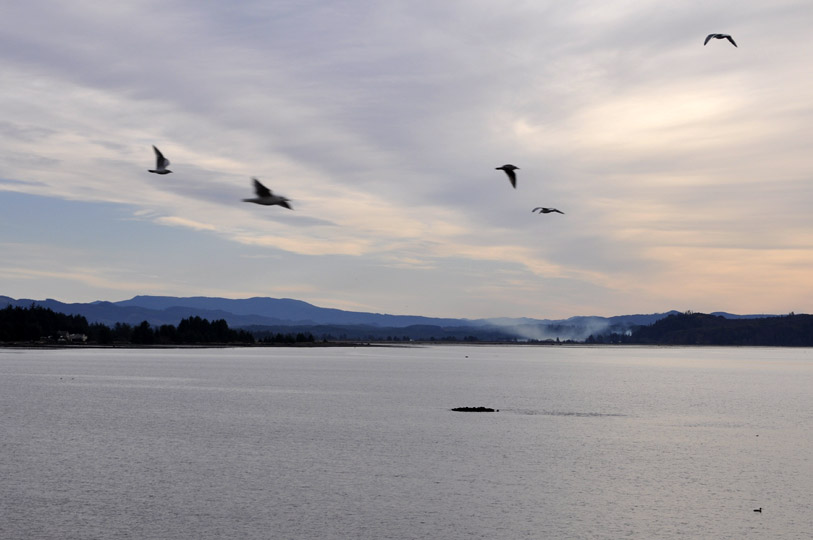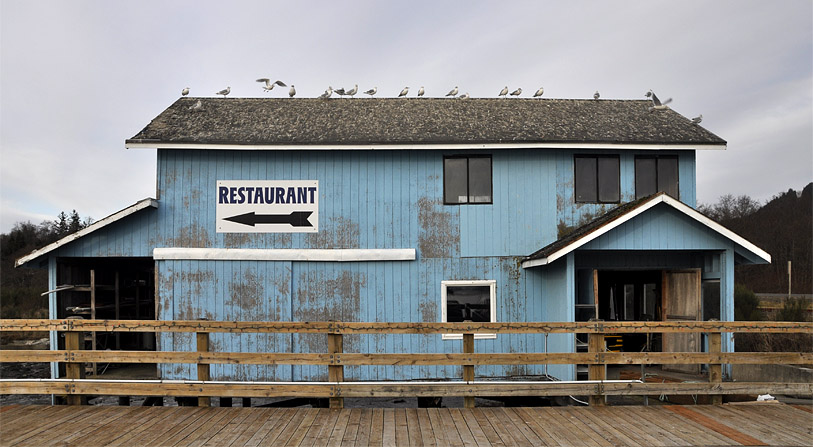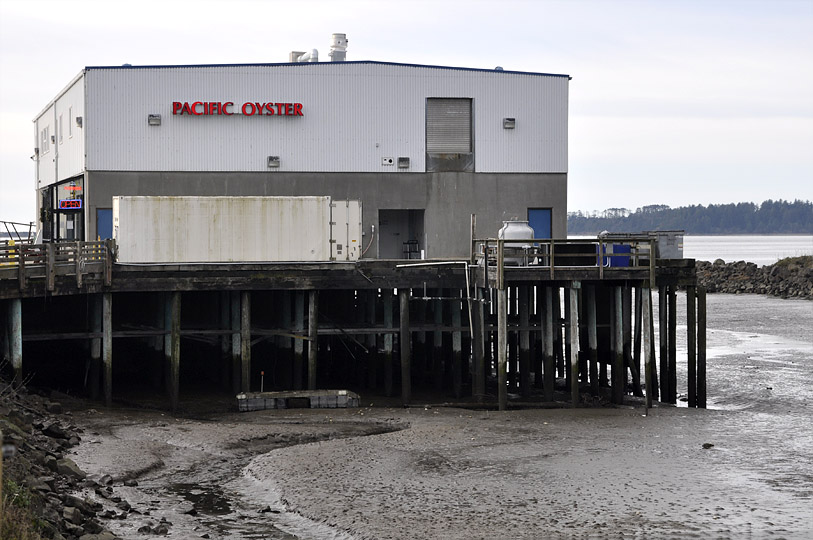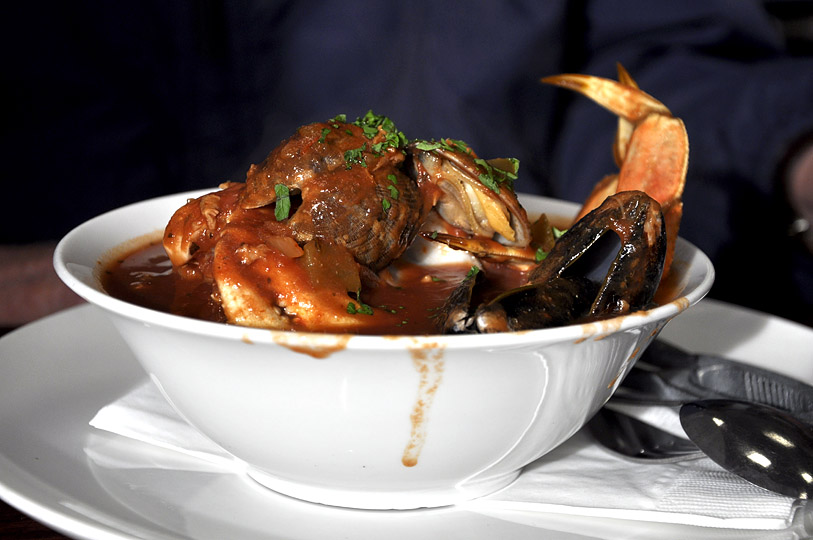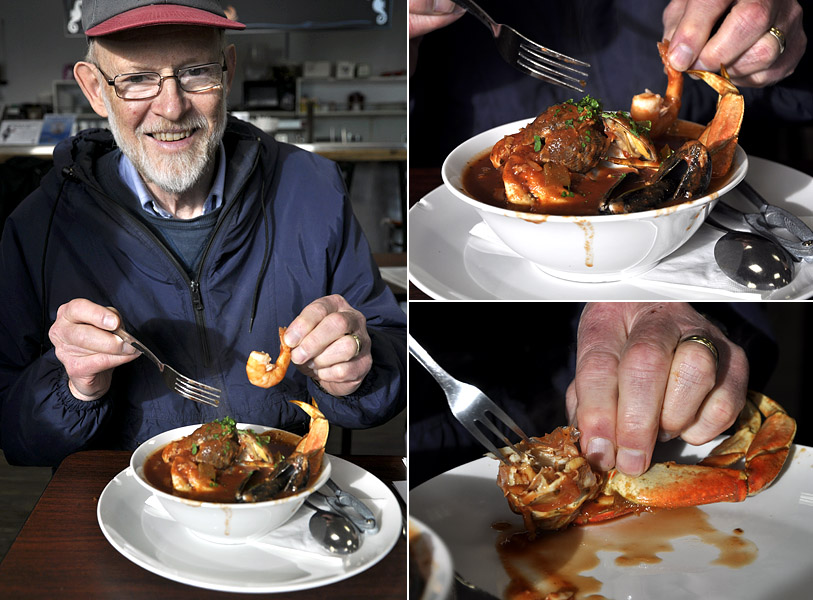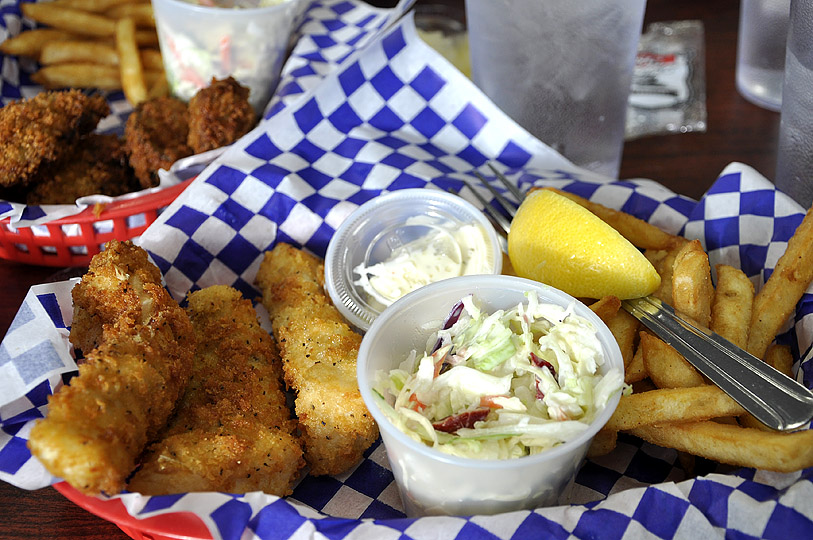 Fish n' Chips!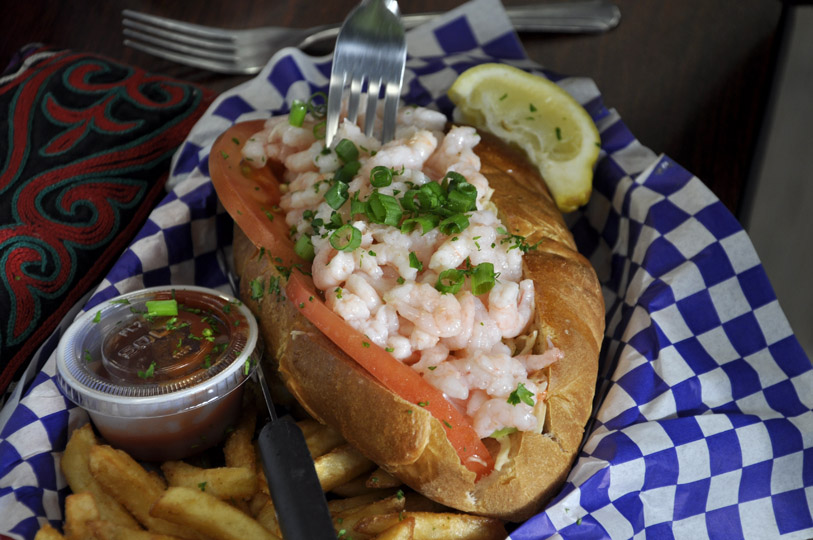 Gretchen's shrimp po' boy was bursting with little shrimps!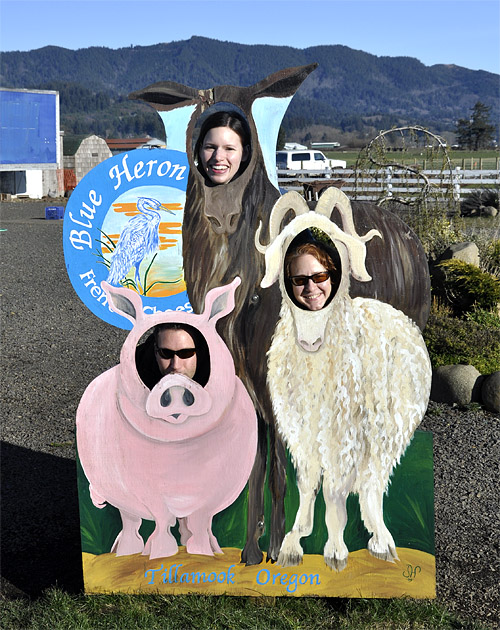 So a pig, a yak and a sheep walk into a bar...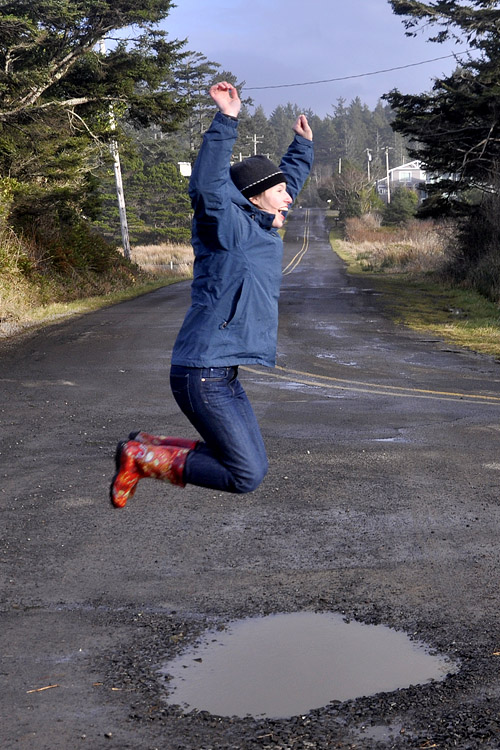 Dear Gretchen,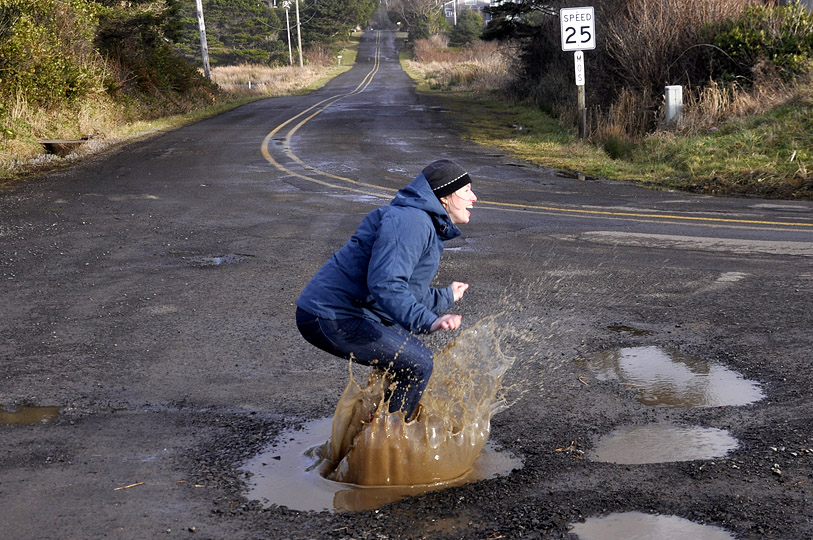 This picture is for you.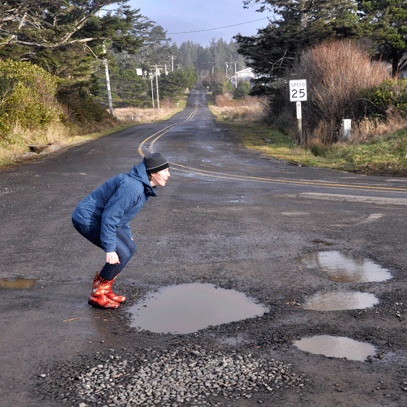 Love, Jon and Kate.
Christmas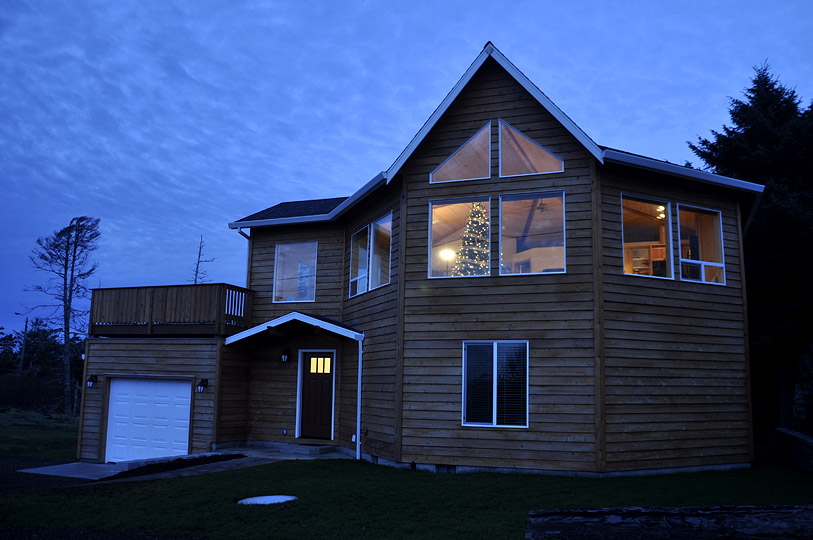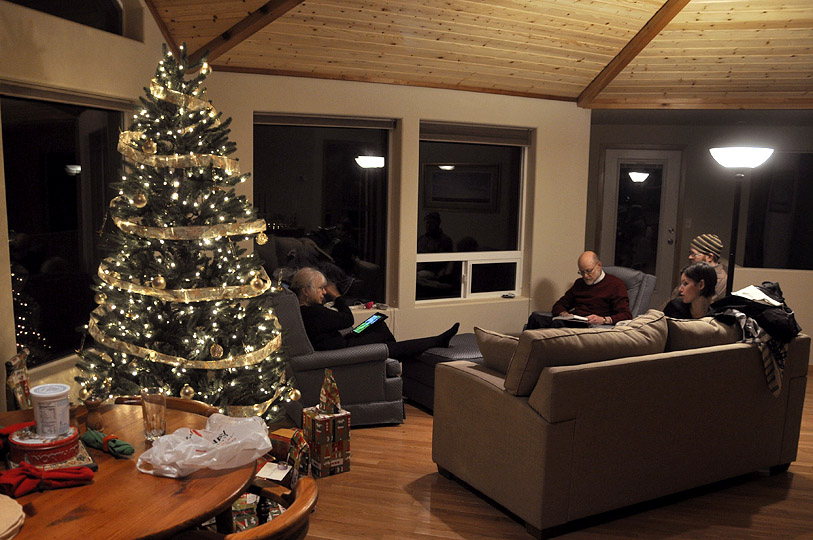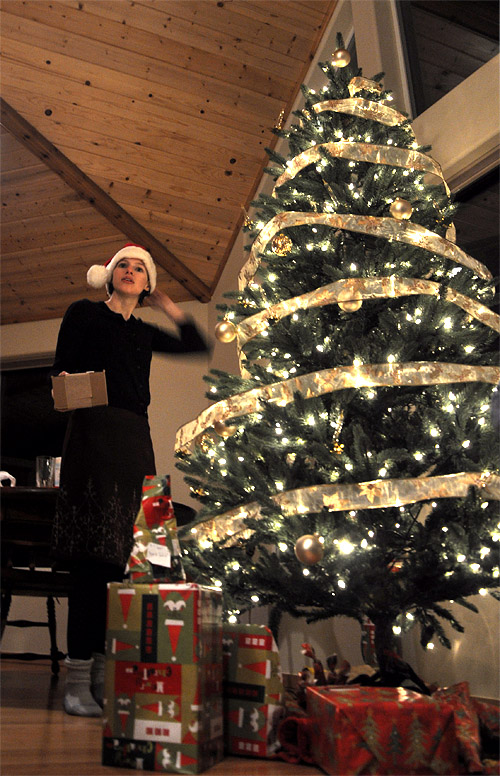 Kate plays the part of Santa and hands out some gifts.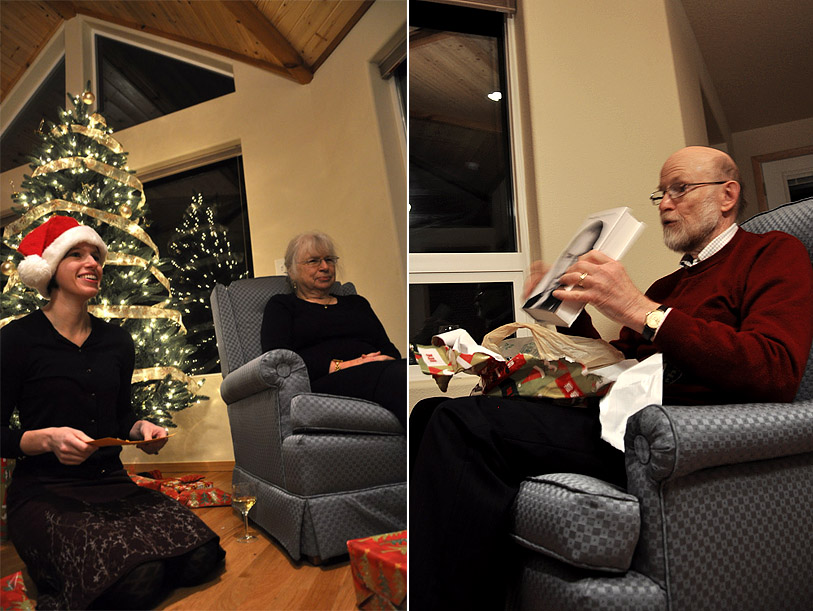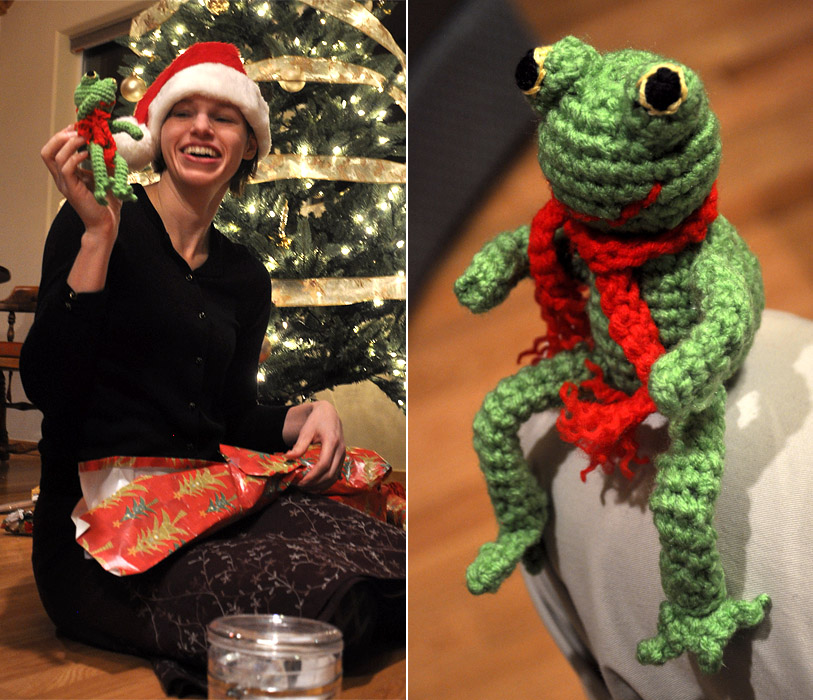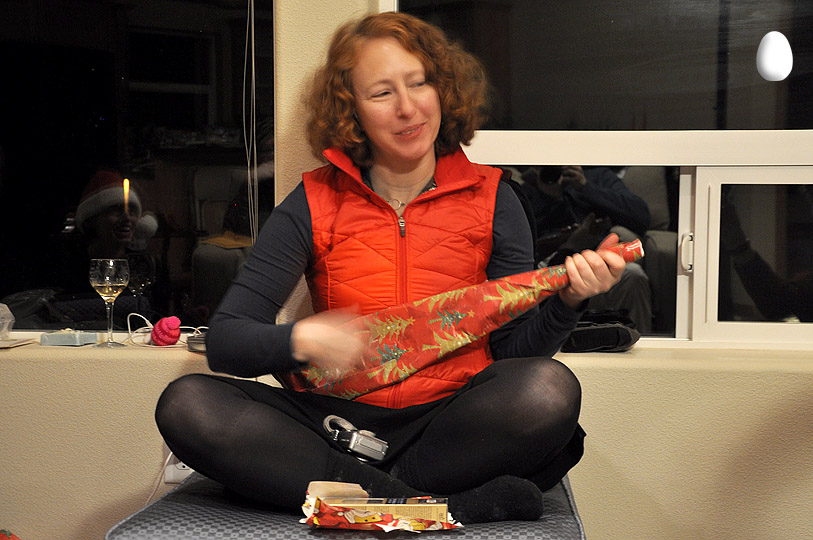 Is it a banjo?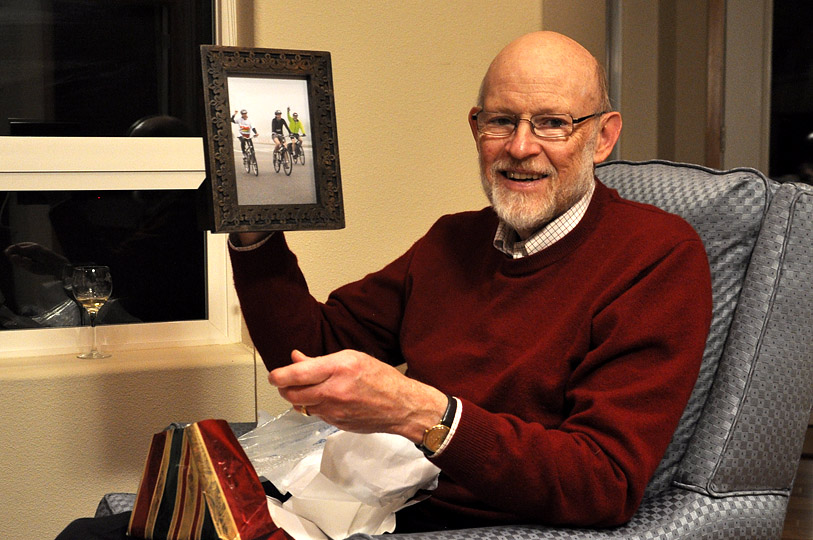 Some good memories from Bike the Drive in Chicago.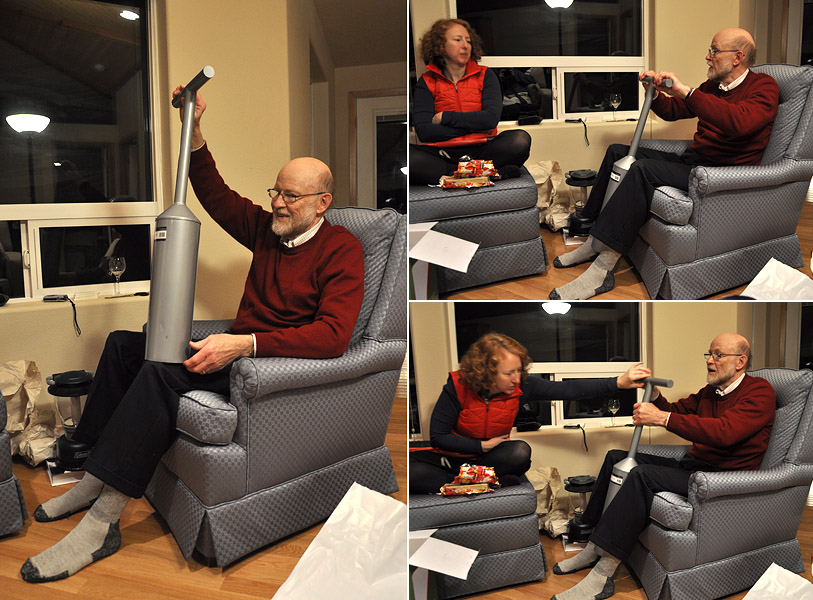 Can you guess what this is?
Answer:
Clam gun!

Gretchen tries out some octopus fingers.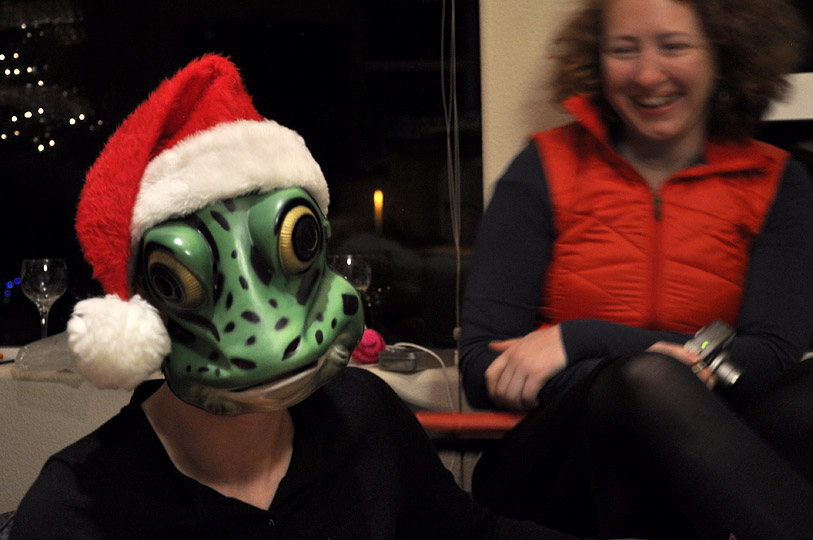 Kate gets a peculiar frog mask.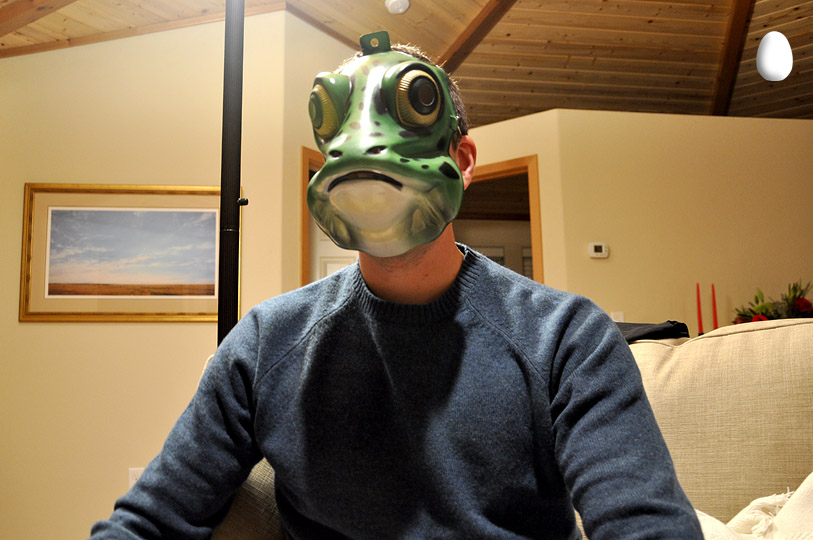 We all try it on.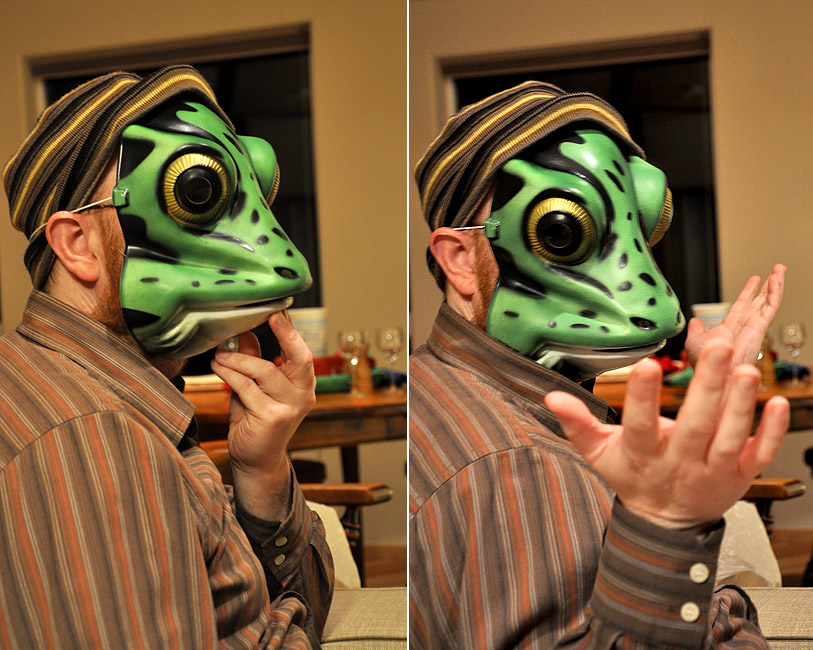 Every day a new sunset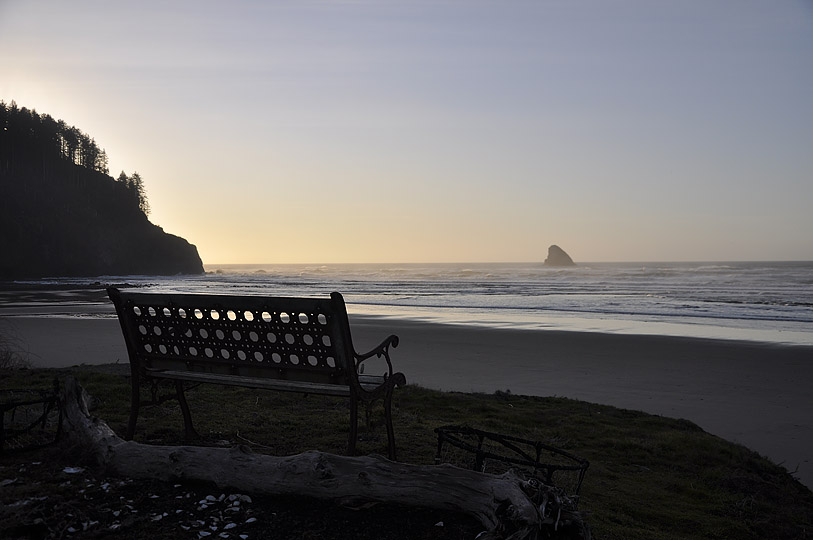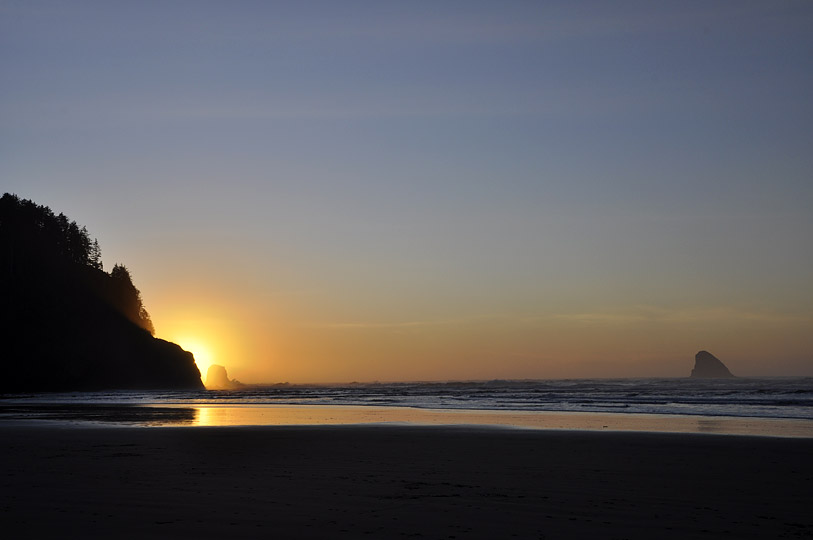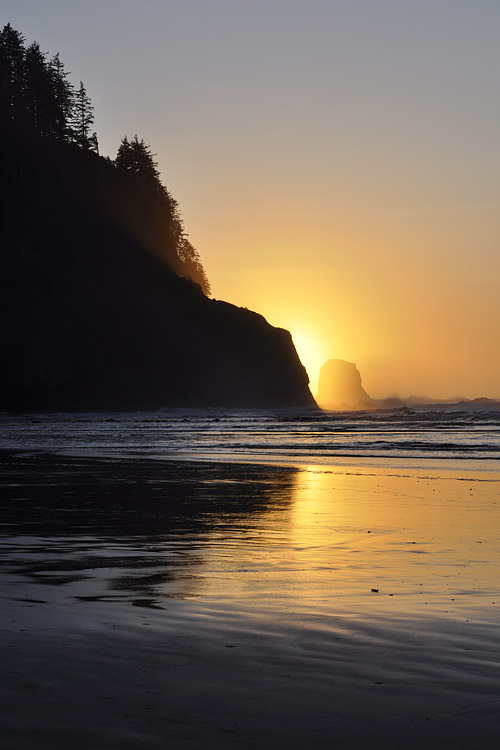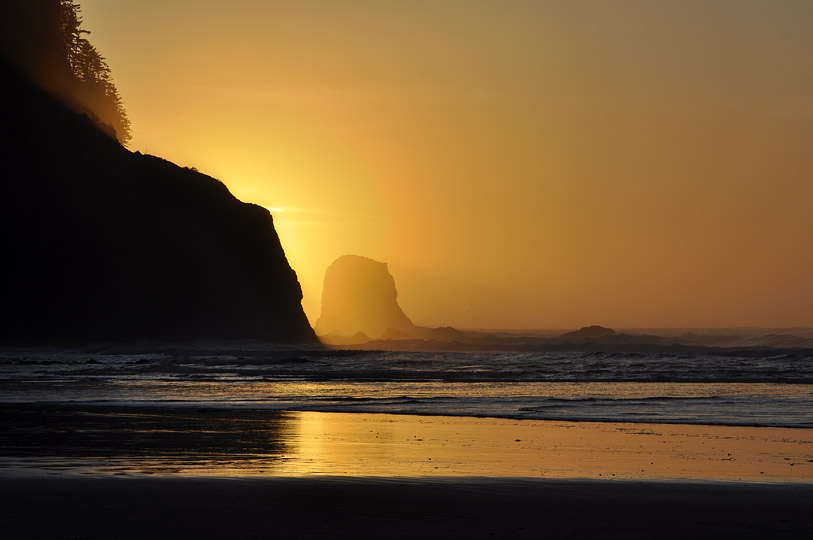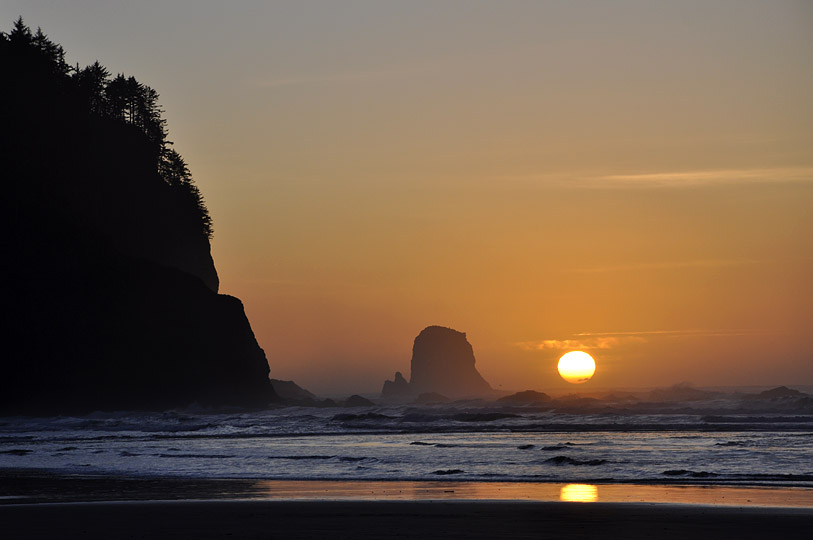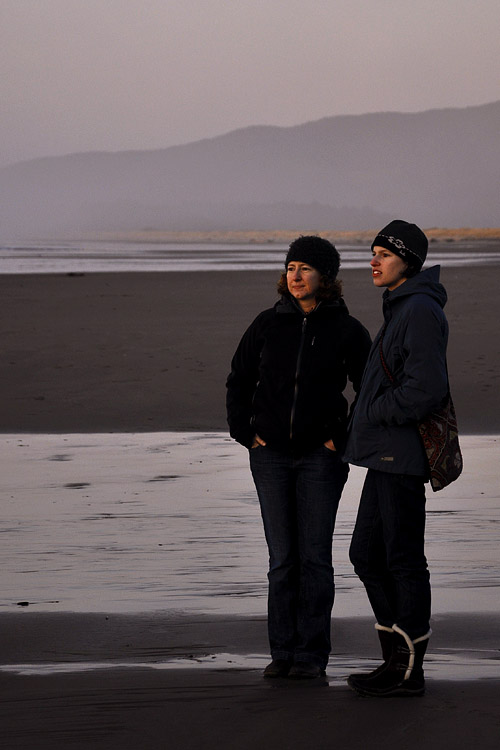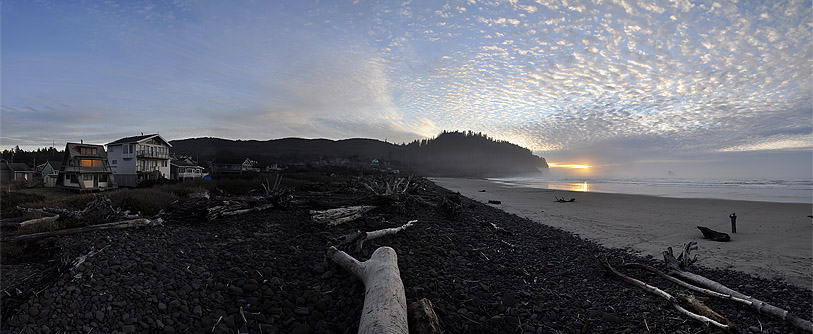 Another sunset approaches along the oceanfront.

[+] Enlarge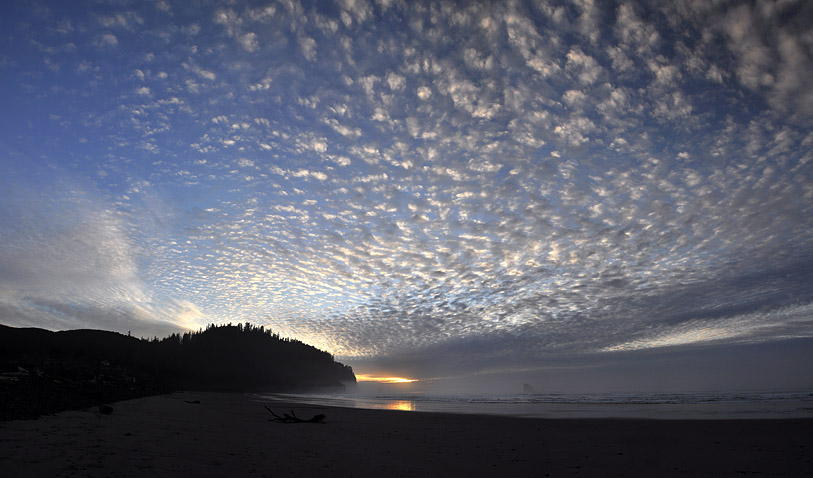 The cloud-scattered sky was brilliant!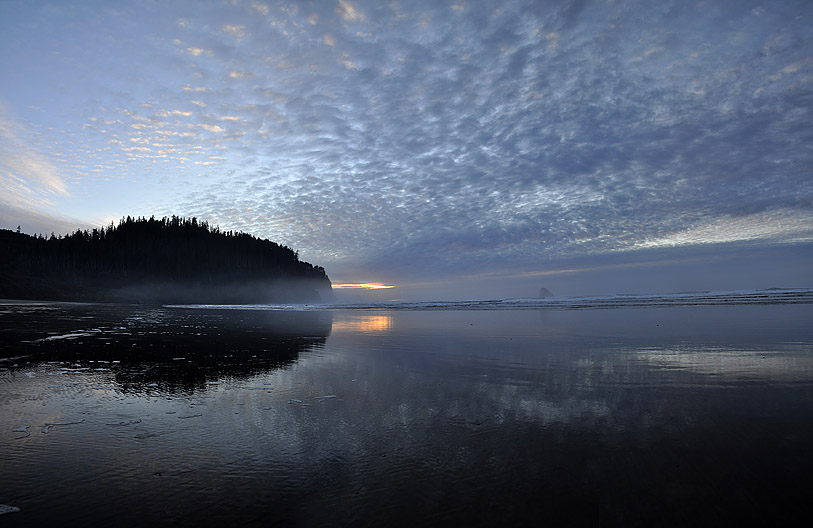 The sand was still wet and reflective from the passing tide.