Eberhardt Mansion of Edgewater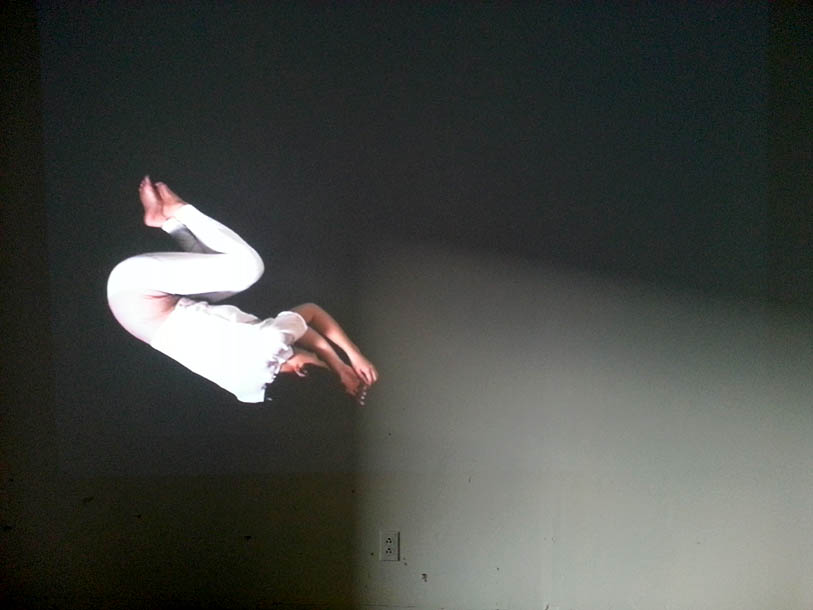 The Eberhardt Mansion has been transformed by 30 artists who explore "Home: Public or Private?"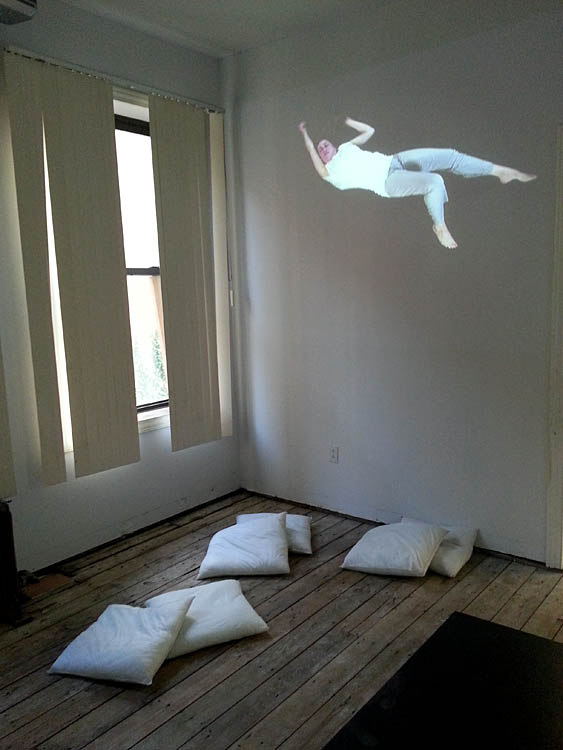 Each room included a different work of art.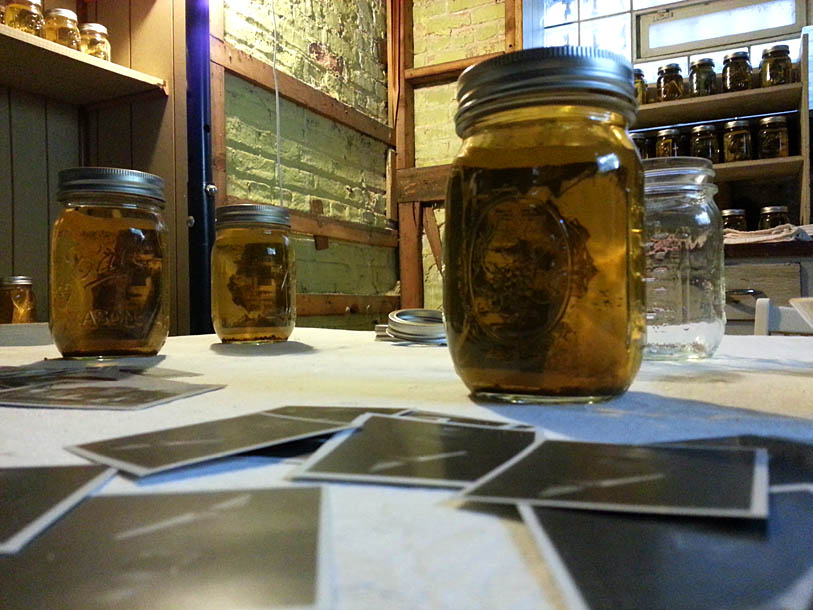 All were a little creepy, if not delightfully bizarre.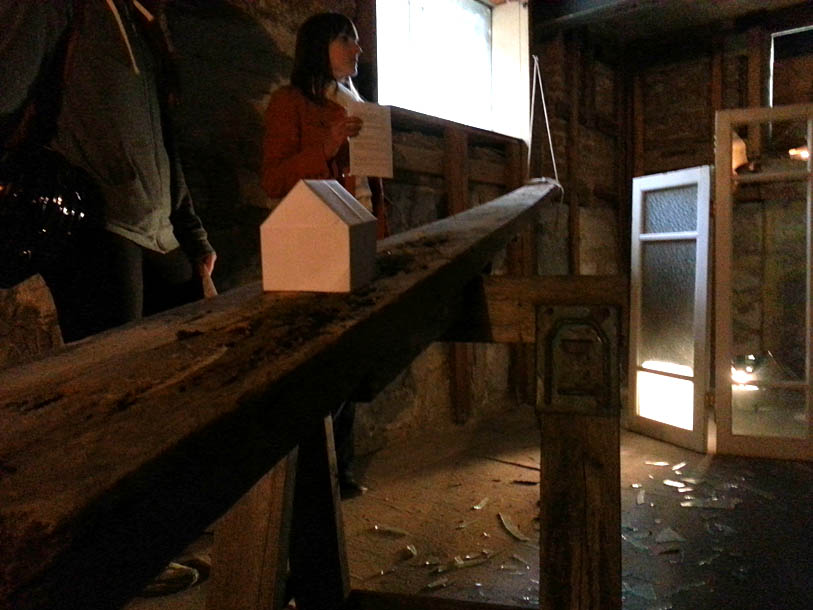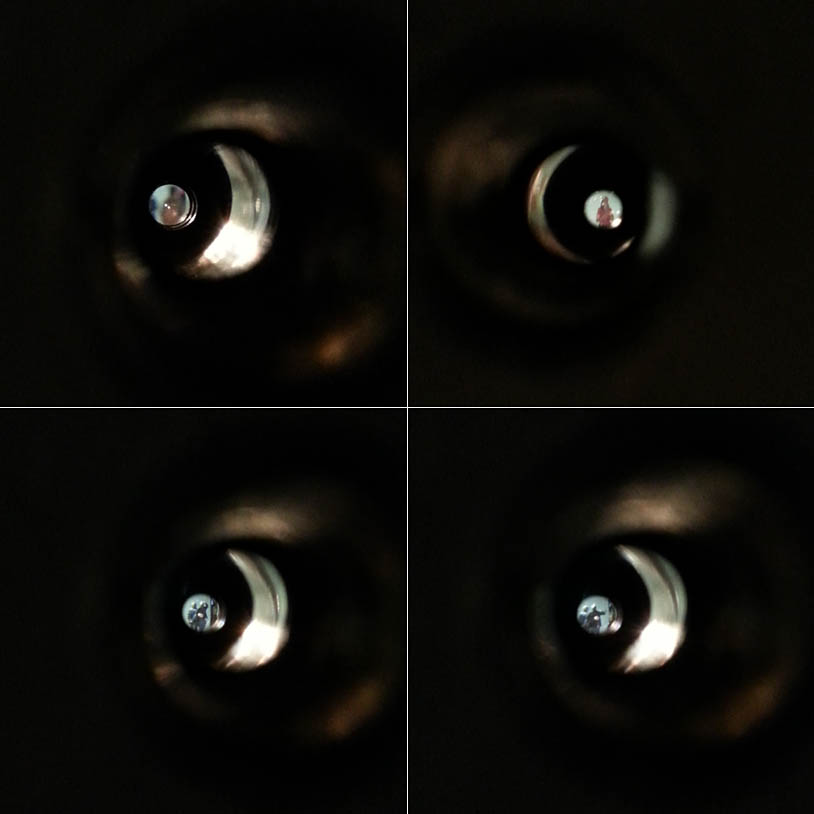 Peephole in the basement to spy on ghosts.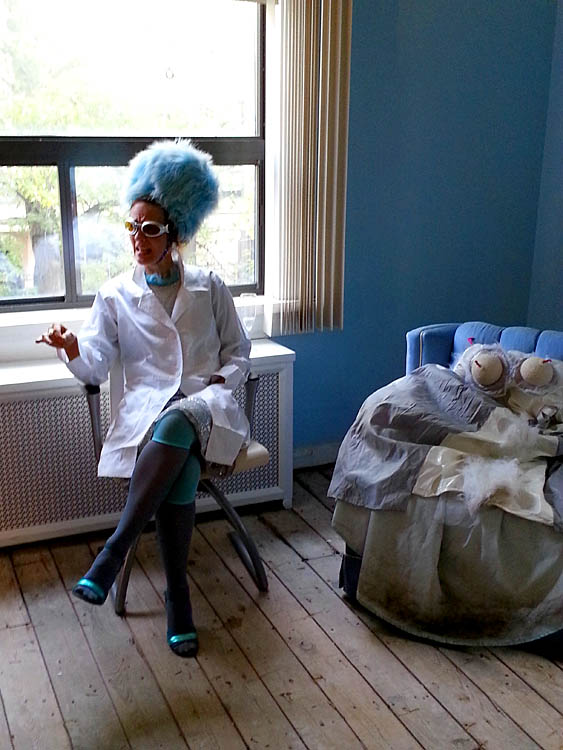 This lady was quite a character. I wondered if she was art.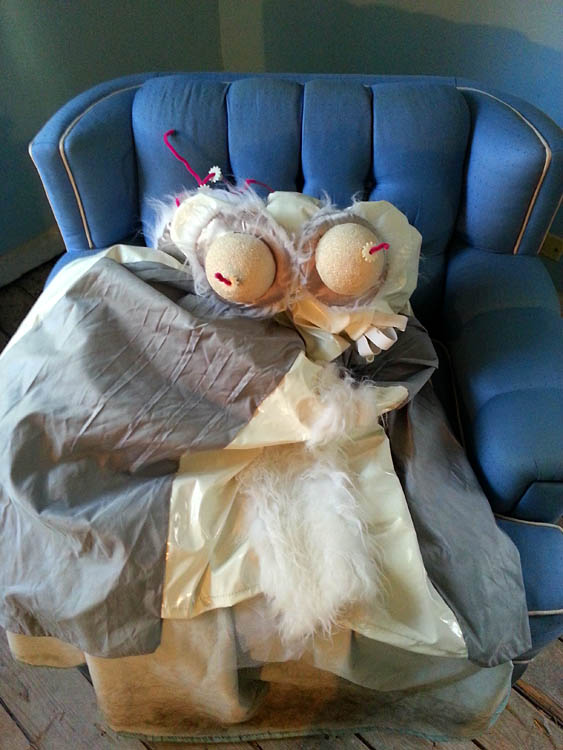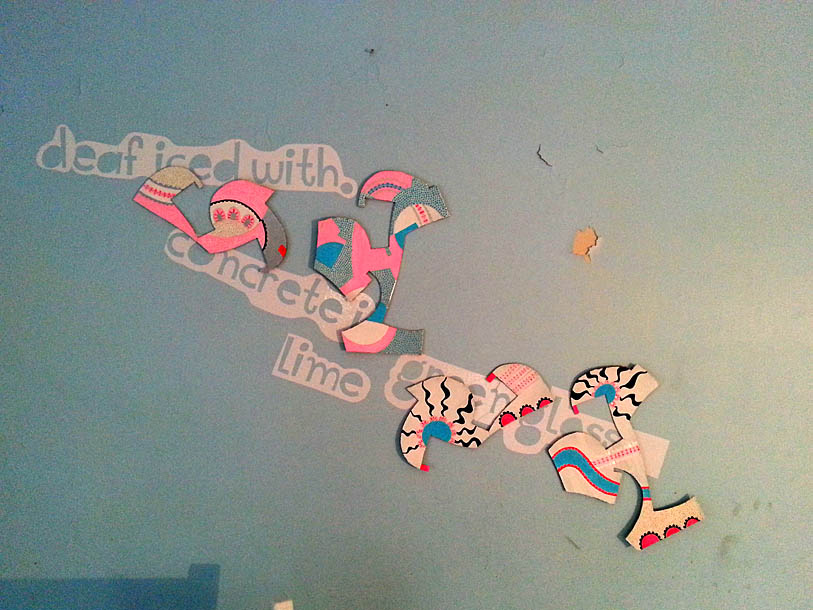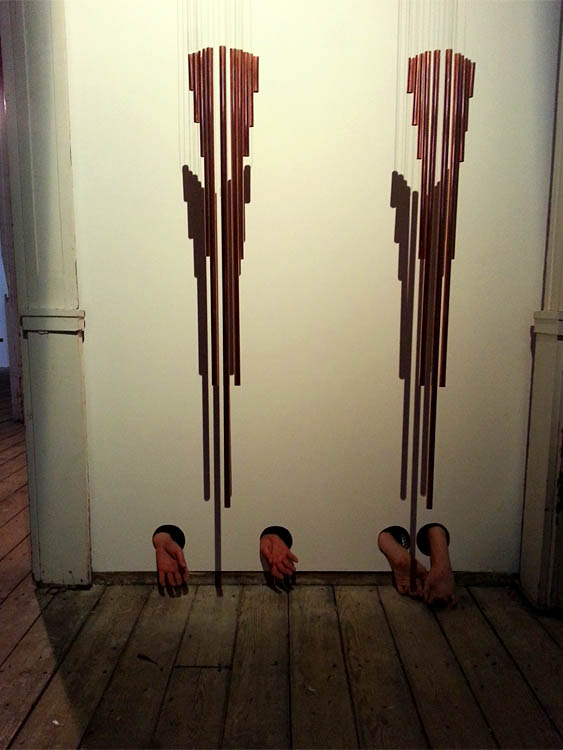 This is definitely art.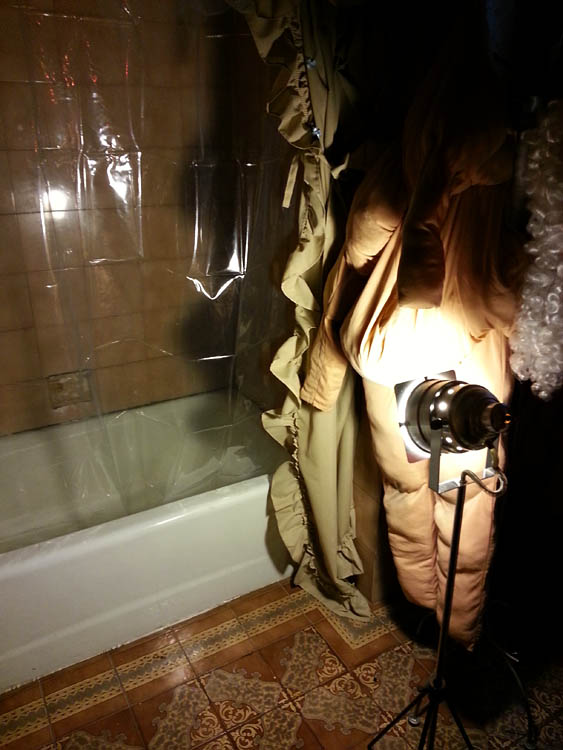 This is definitely creepy.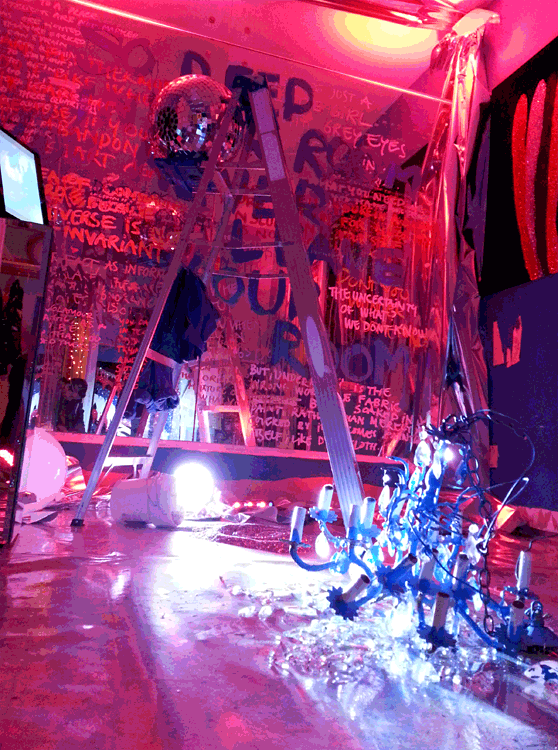 The David Bowie Blue Room.