Healdsburg Bikeride & Wine Tastings
Our route took us 24 miles along Dry Creek Road through gorgeous vinyards of
Sonoma valley with tasting stops at Lambert Bridge, Dutcher Crossing and Mauritson Winery.


Dry Creek was a pleasure to bike — light traffic and sweeping views of vinyards as far as the eye could see.

[+] Enlarge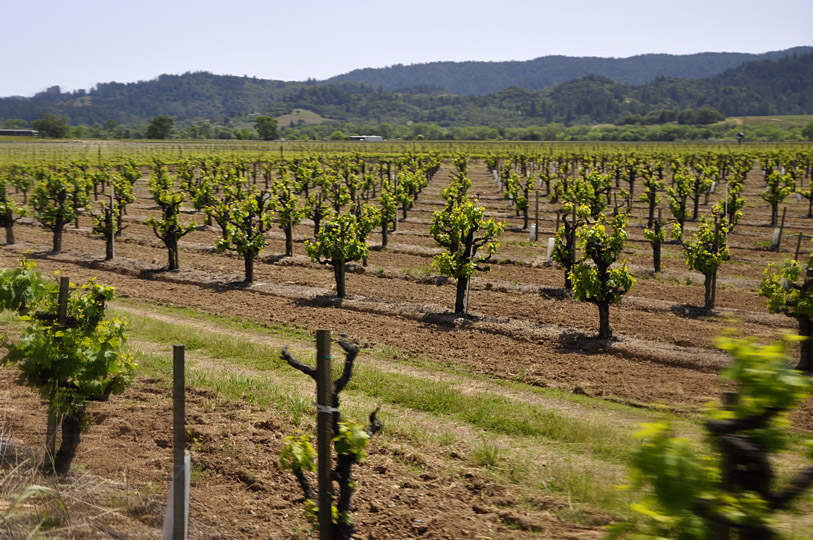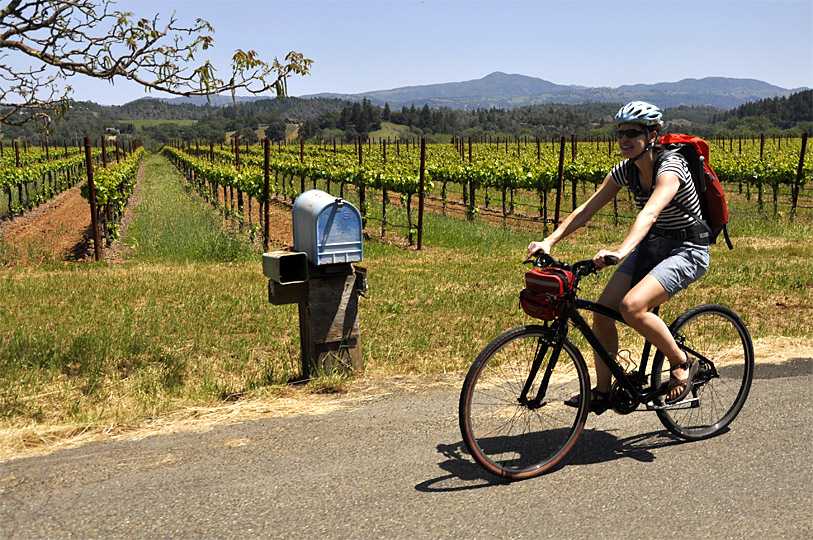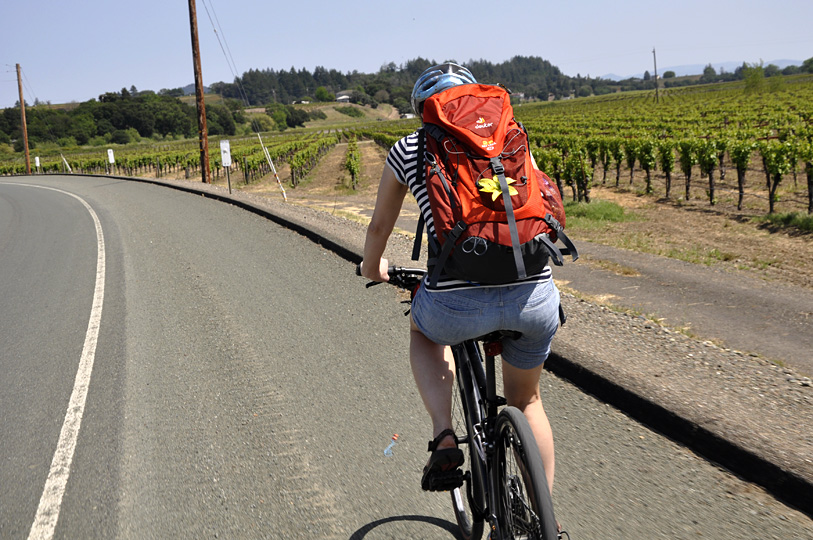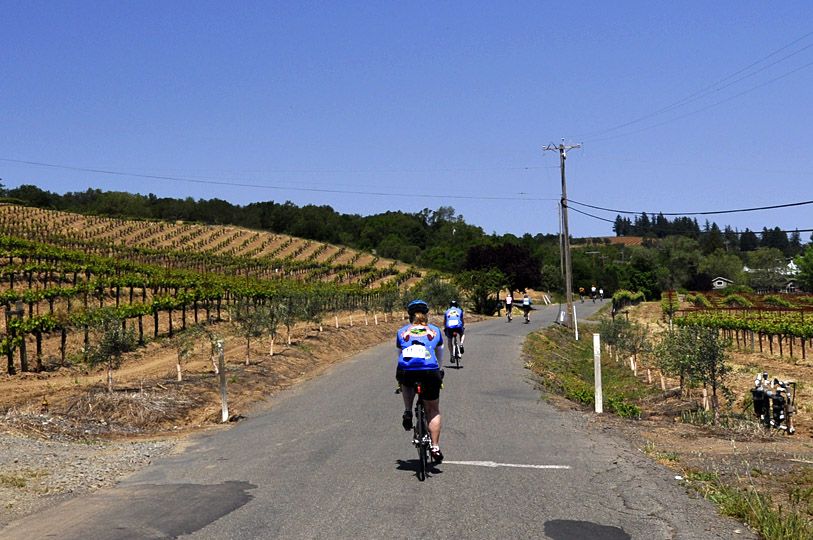 Coincidentally, the Wine Country Century bike race was held today so we shared the road with
fellow courteous cyclists who were comfortably spread out along our 24-mile route.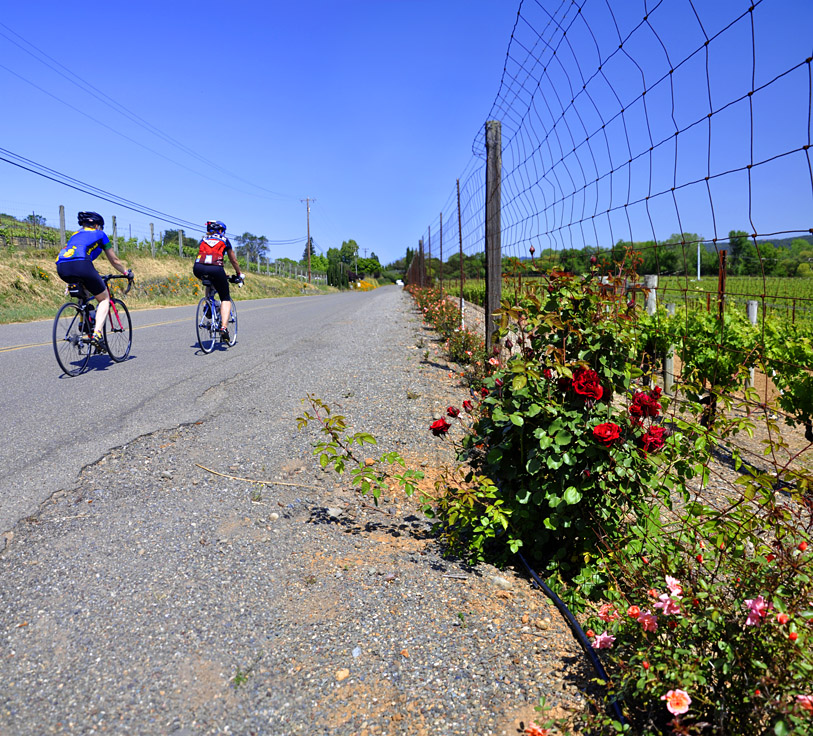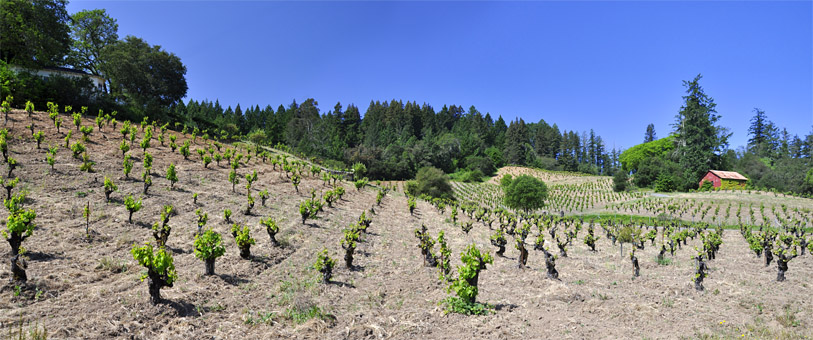 [+] Enlarge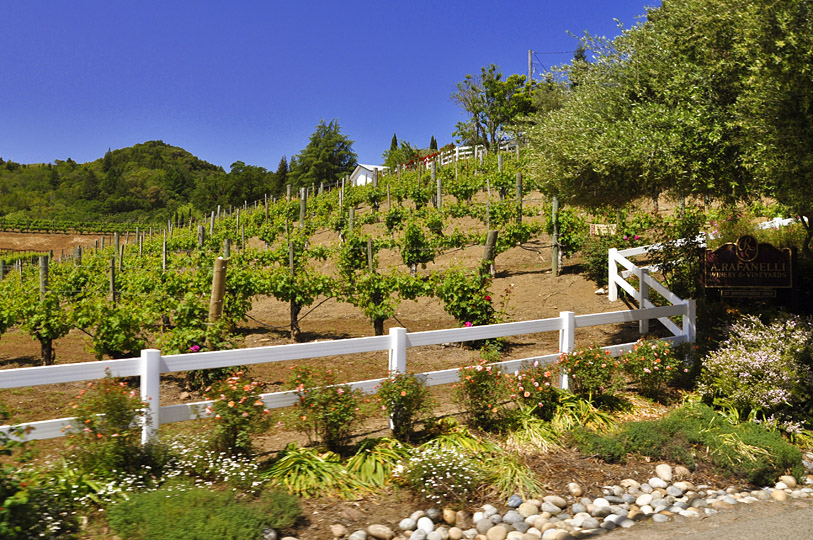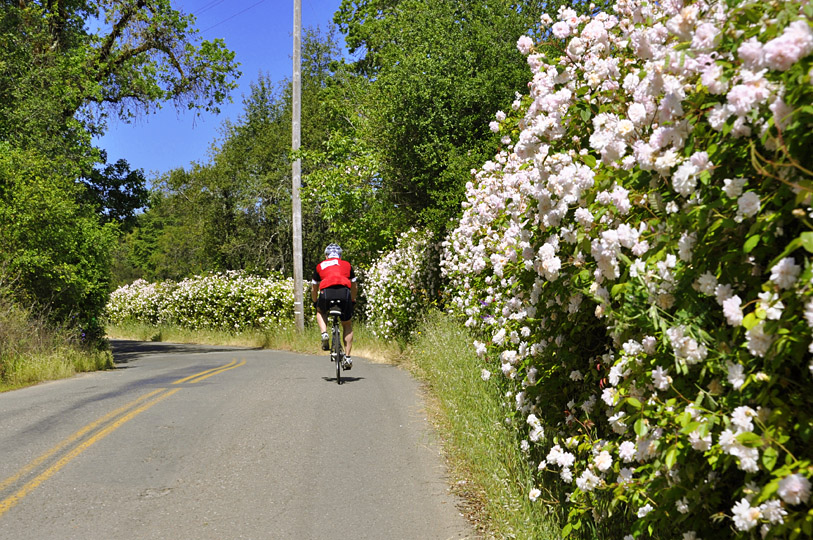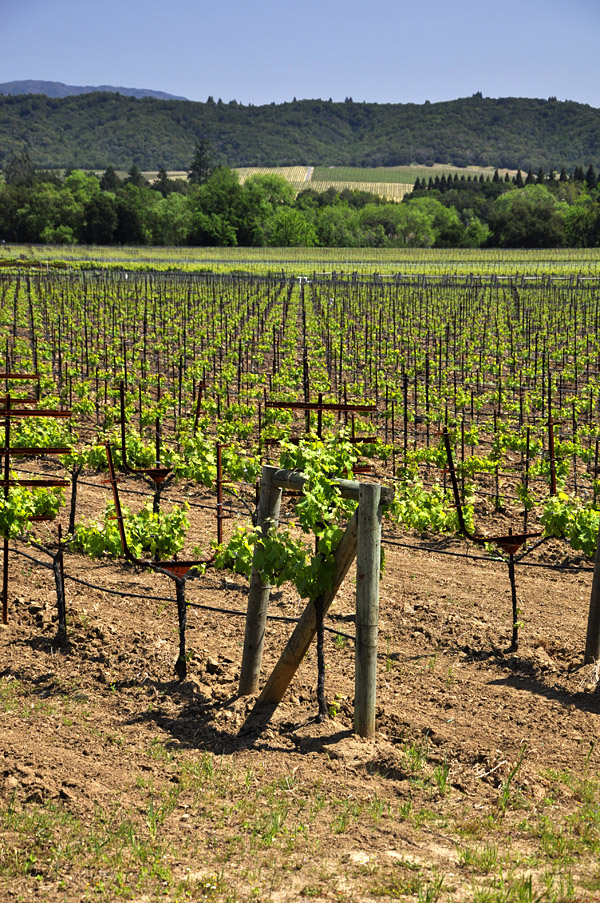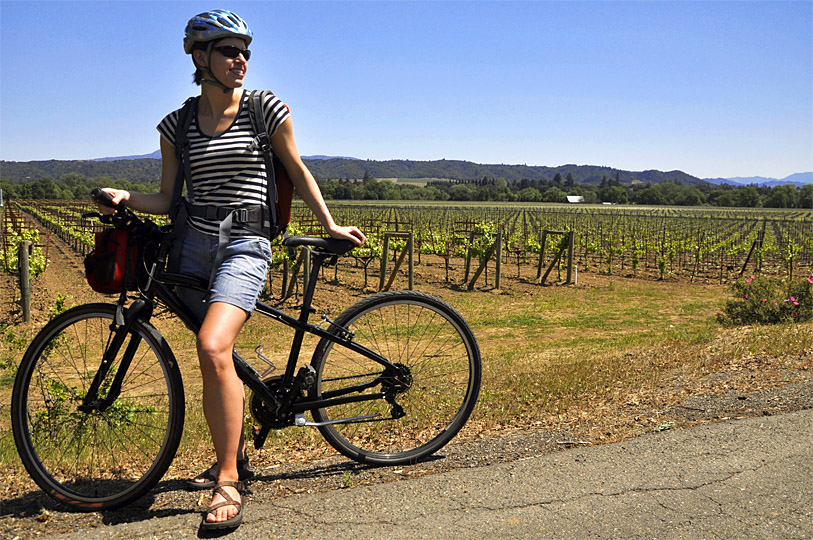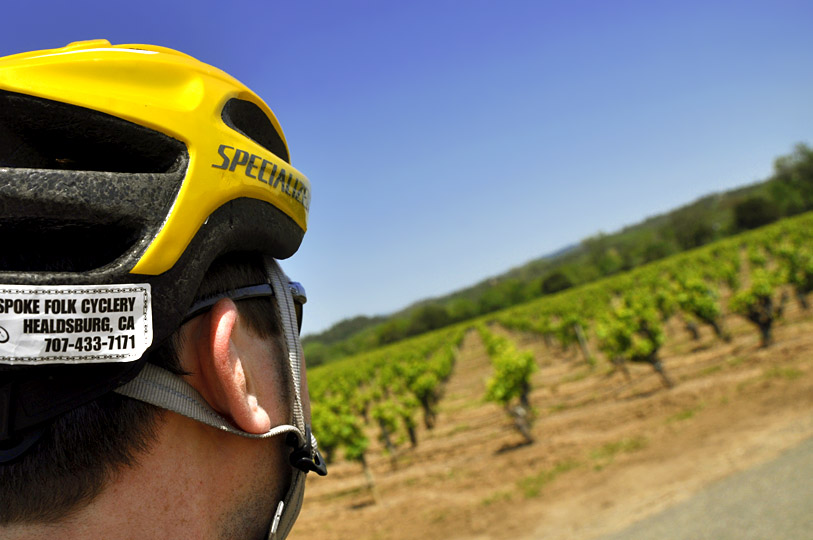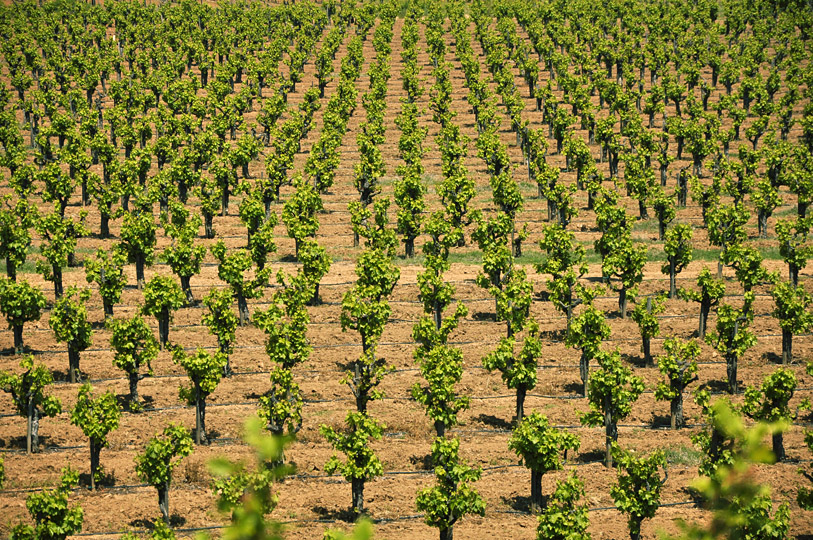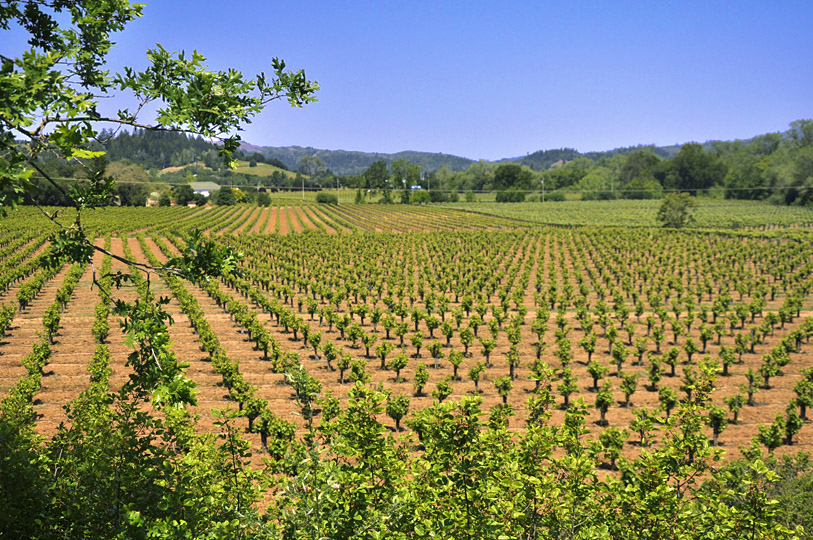 [+] Enlarge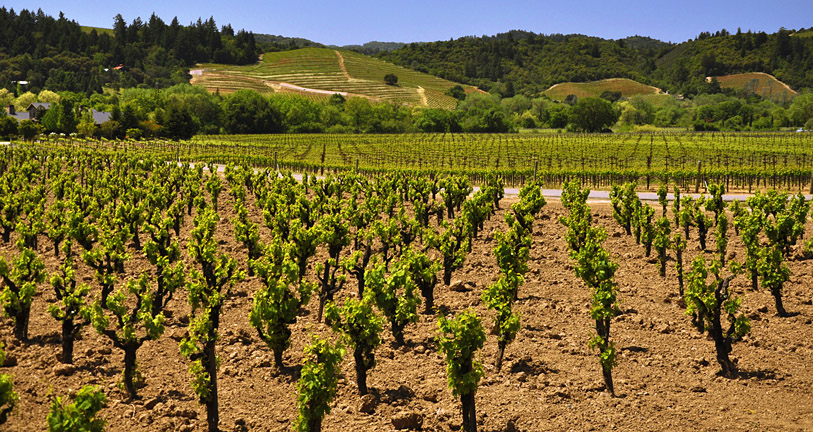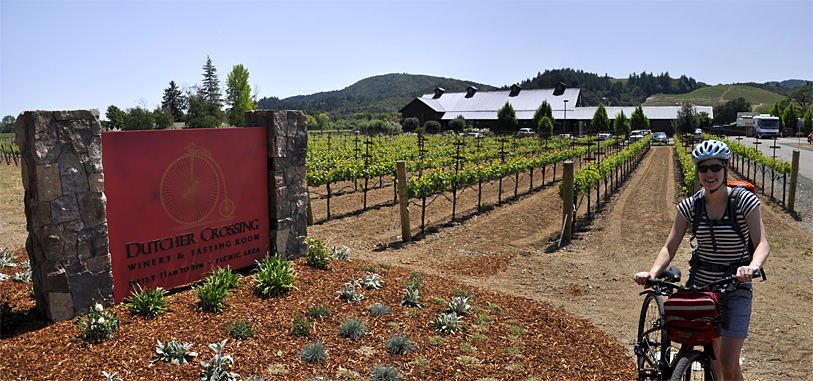 Dutcher Crossing was the second of three tasting stops.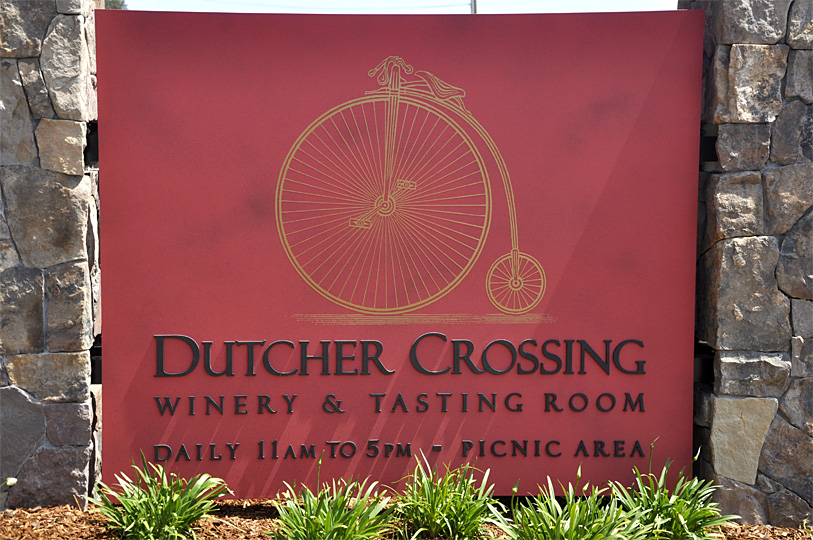 And perhaps a fitting one at that.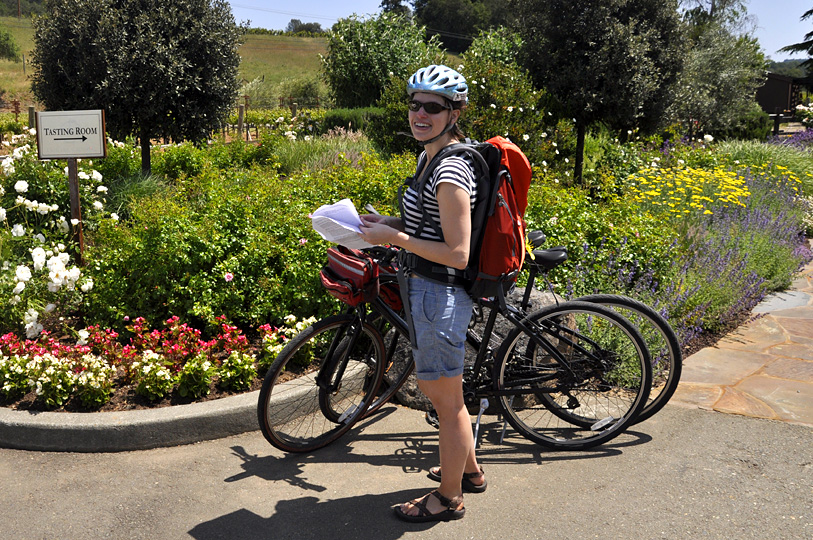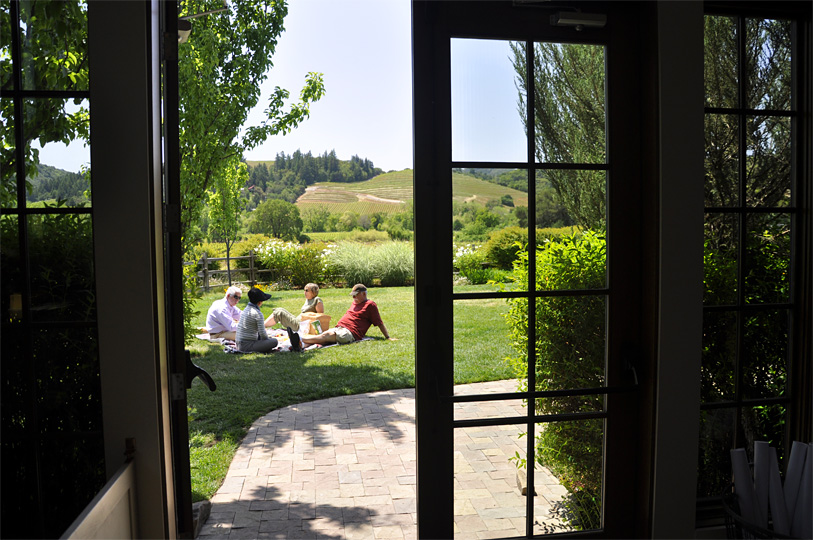 We decided Dutcher Crossing was as good a place as any for a picnic.


The view from the lawn was very nice.

[+] Enlarge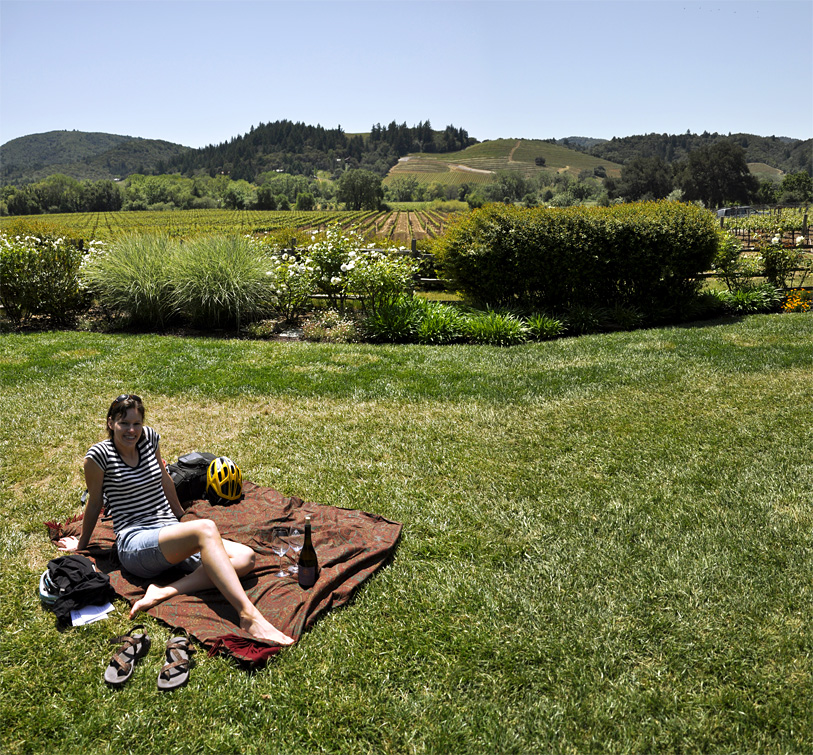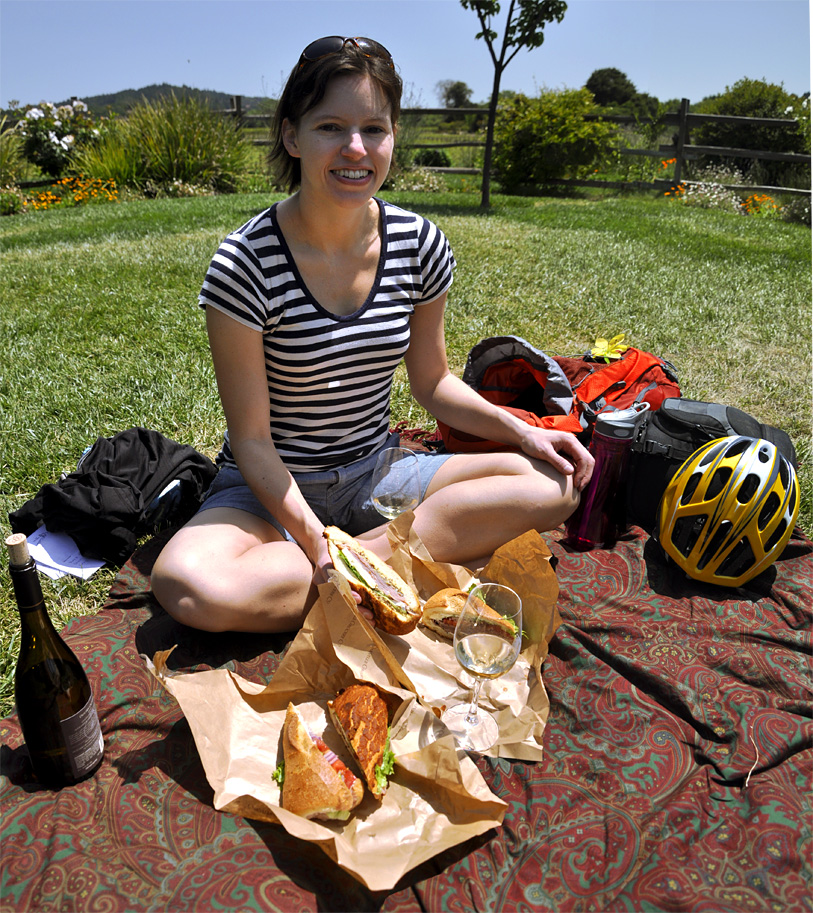 We enjoyed a bottle of chardonnay with roast beef and ham sandwiches.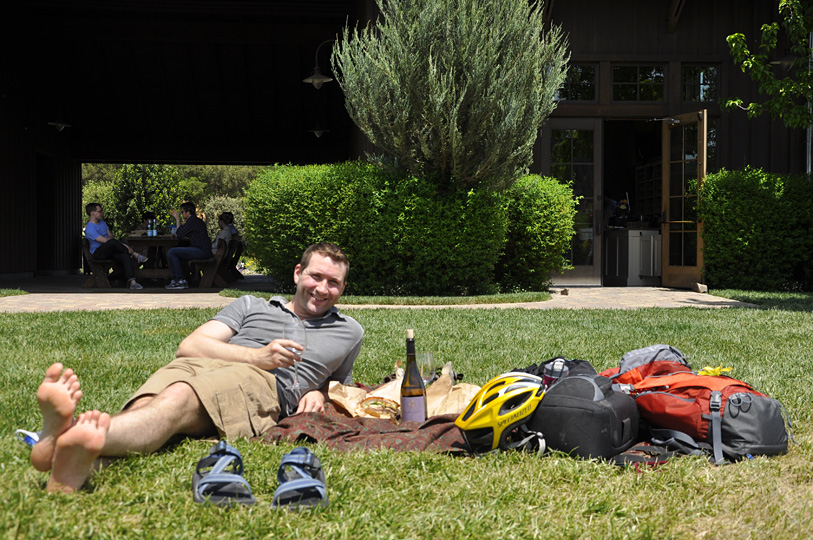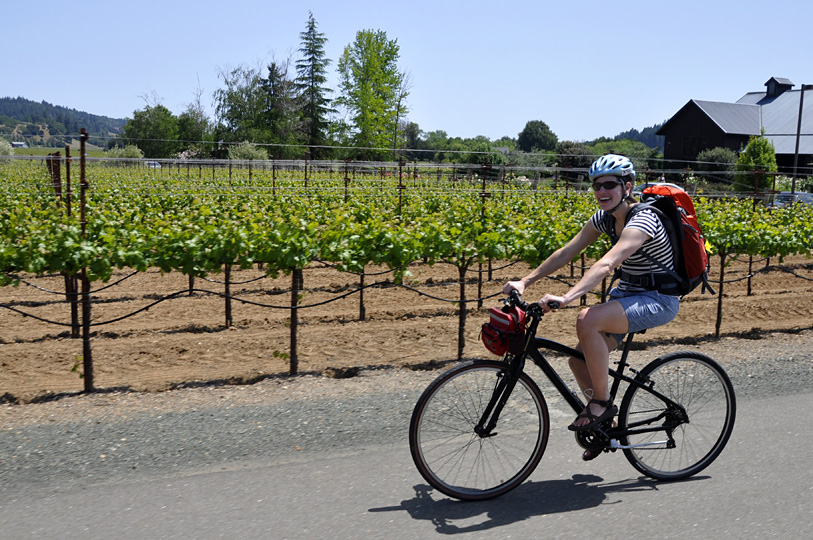 Off to our next stop!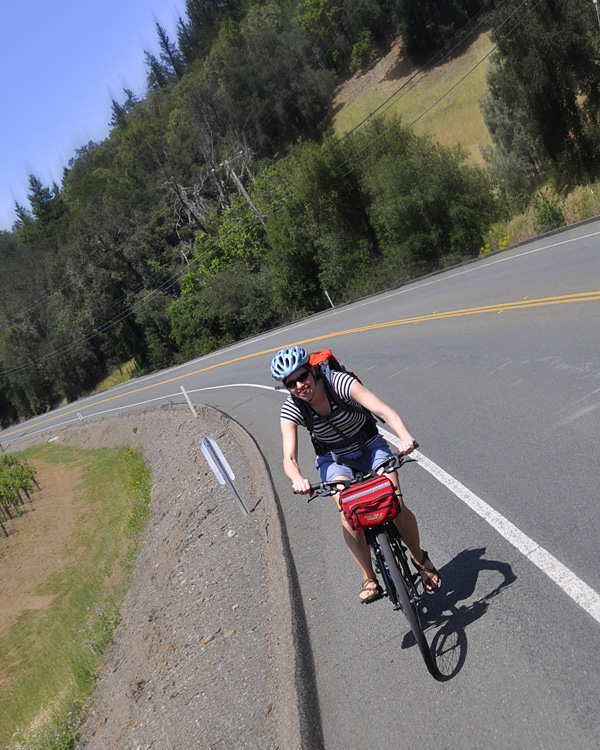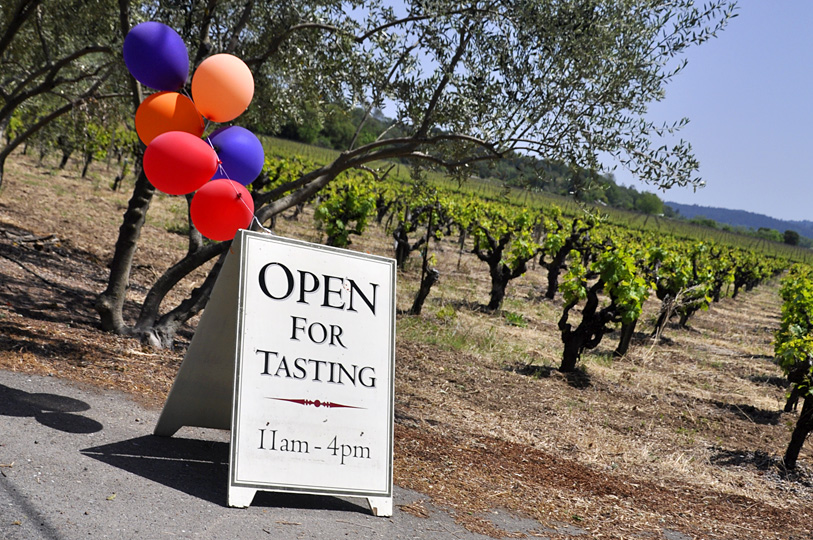 Unfortunately there are only so many hours in a day and we had to forego some stops.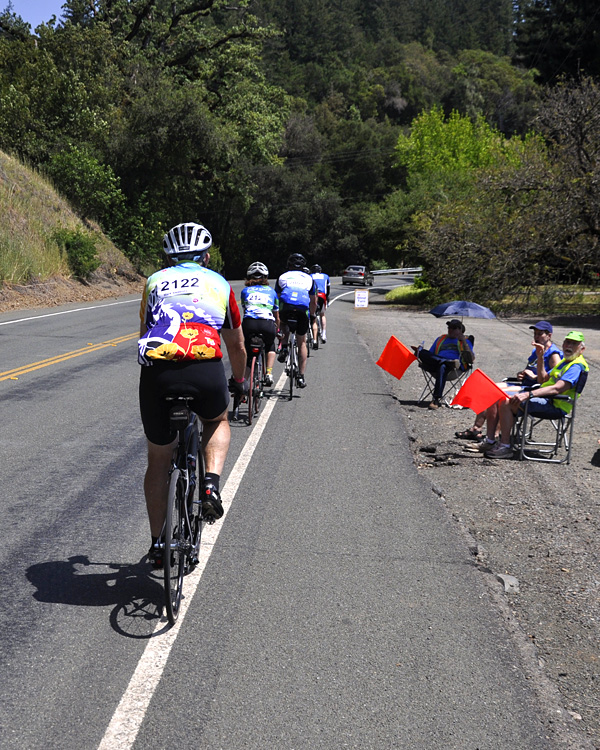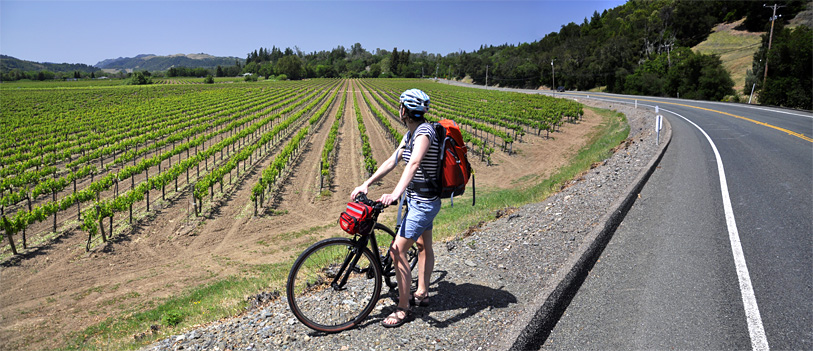 [+] Enlarge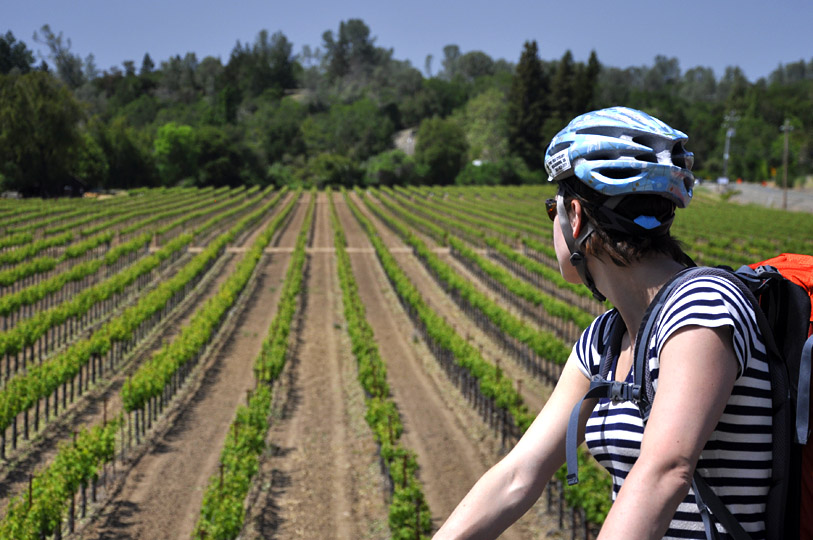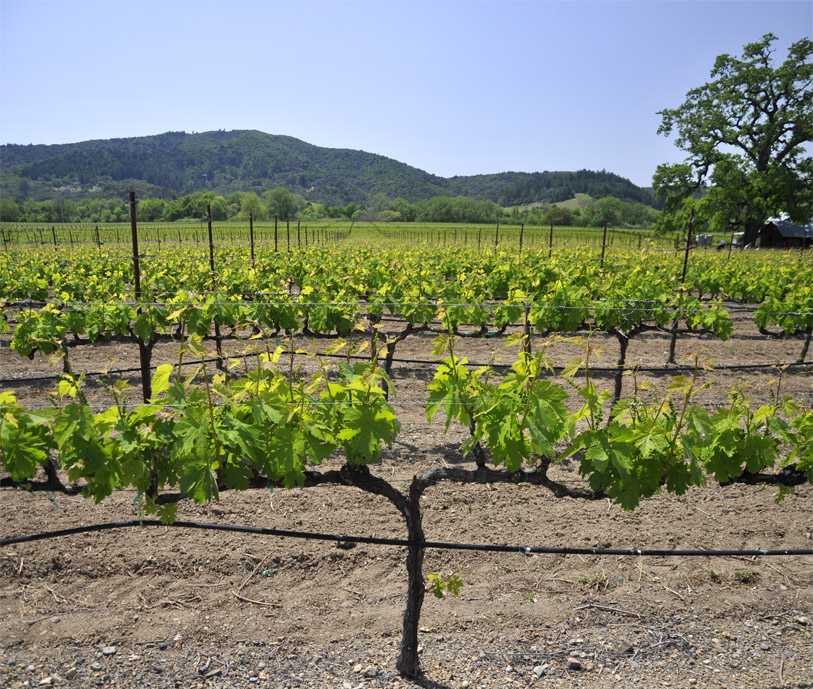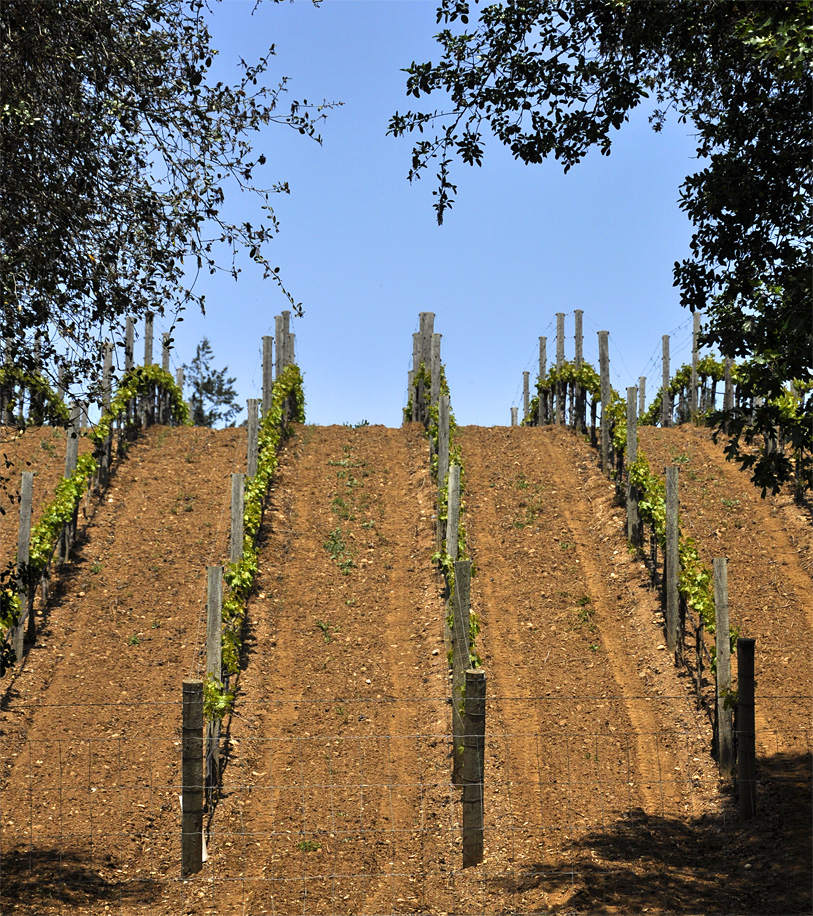 Kate got really excited and pointed out some poppies.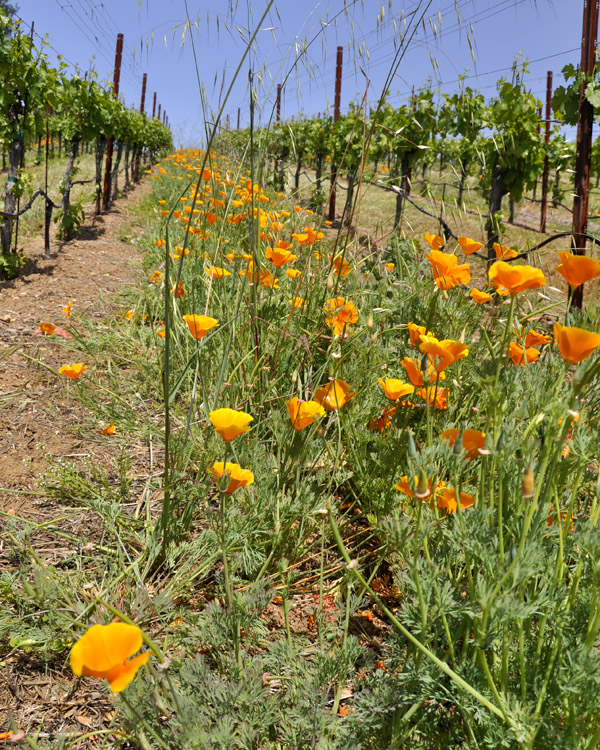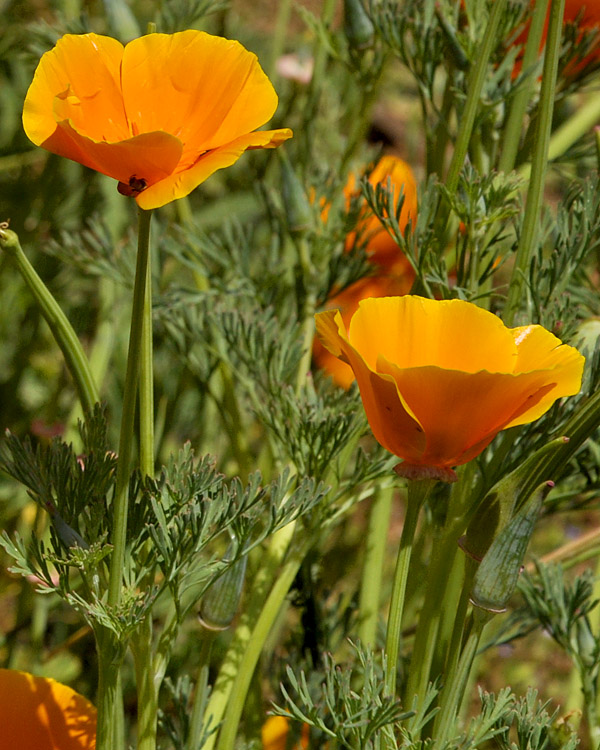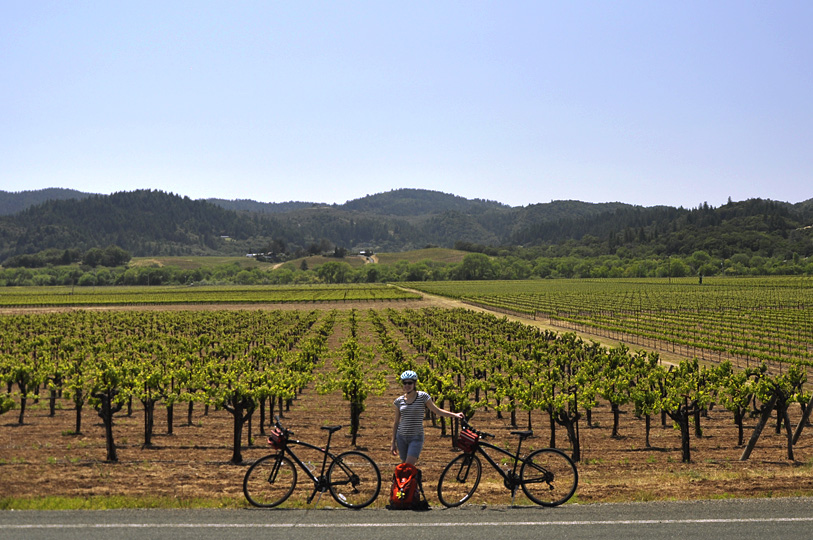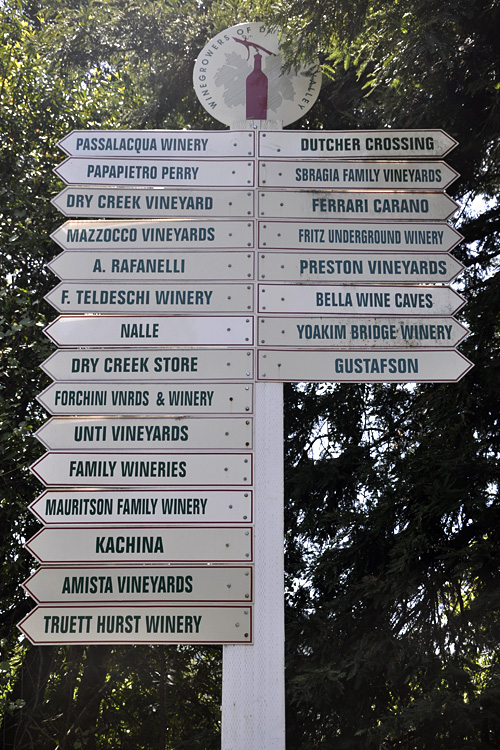 There are lot of wineries in this area.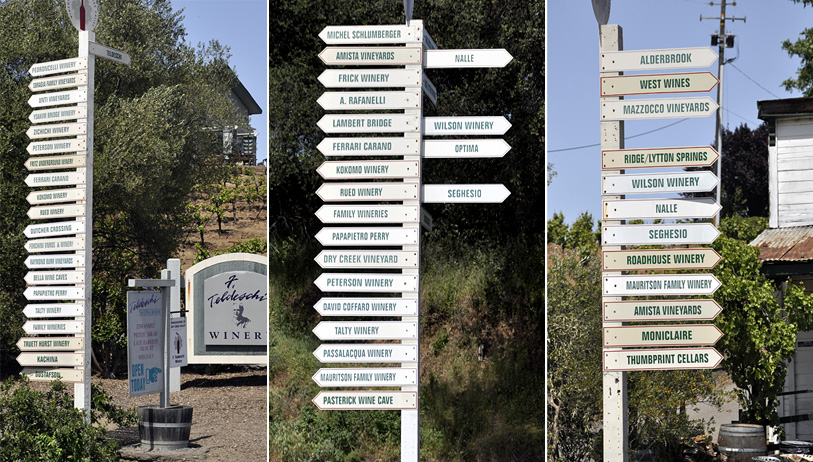 And I mean
a lot
of wineries.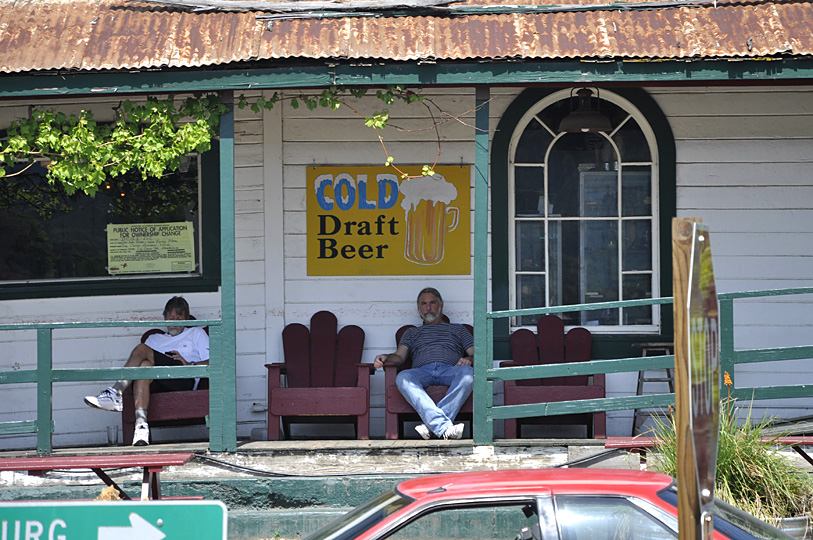 This place had cold draft beer.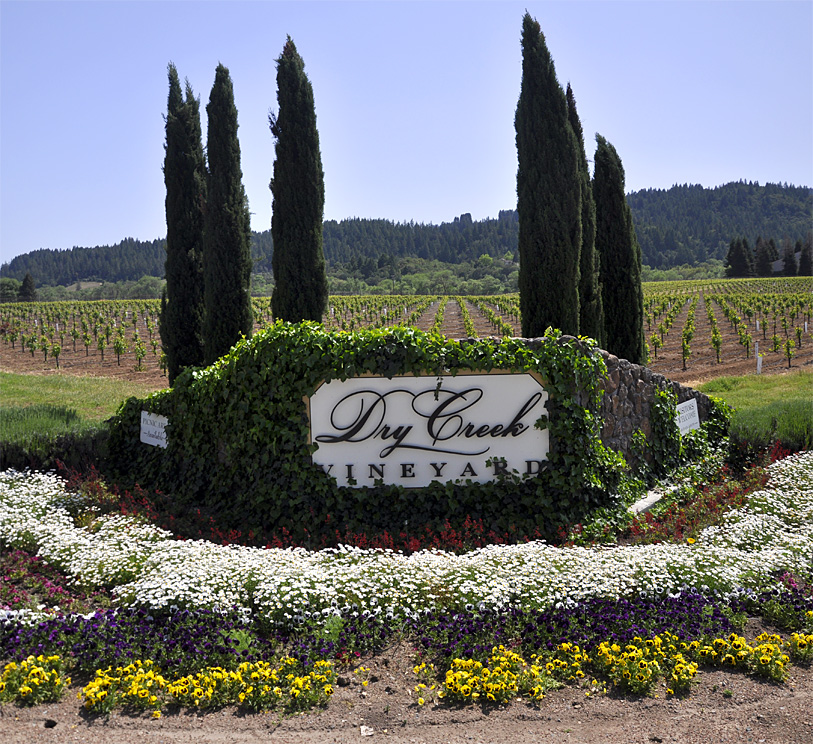 Hoity-toity signage.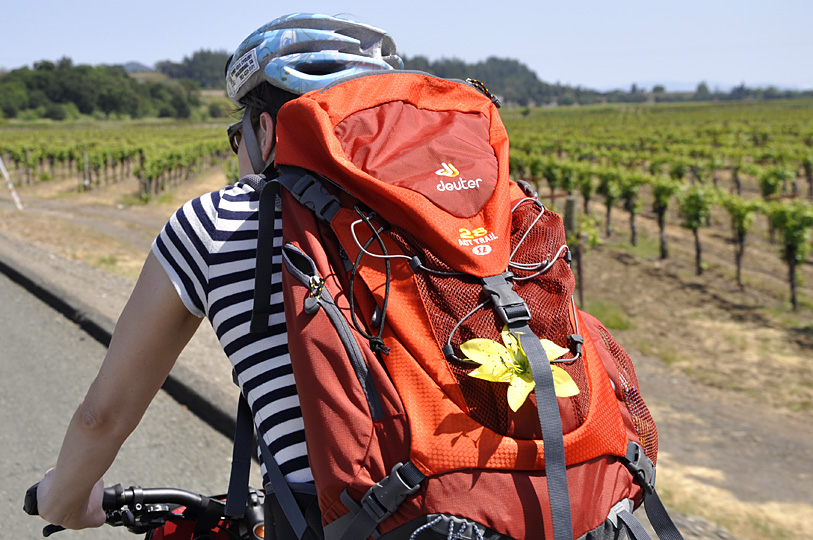 We bike past countless more vinyards.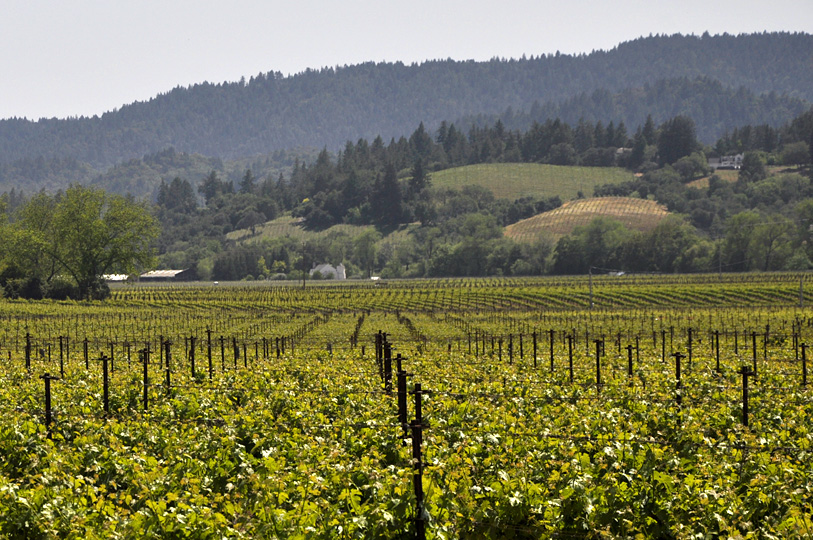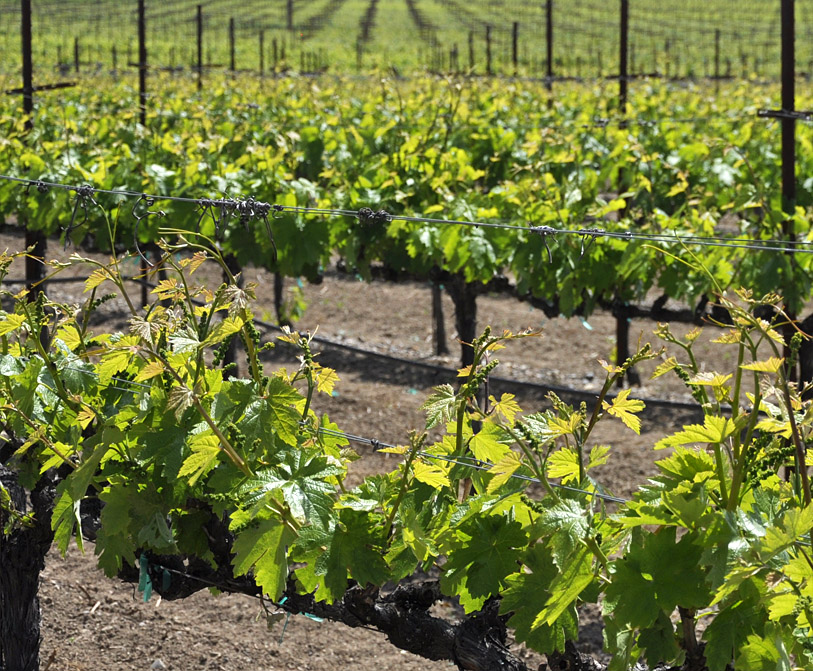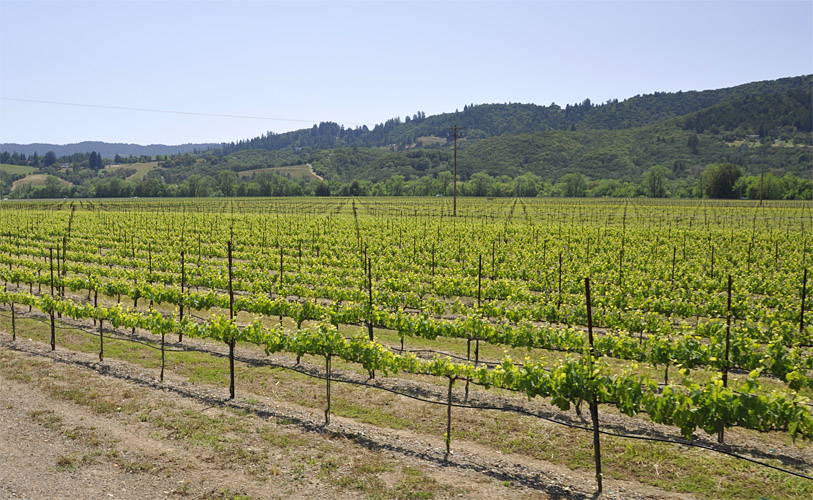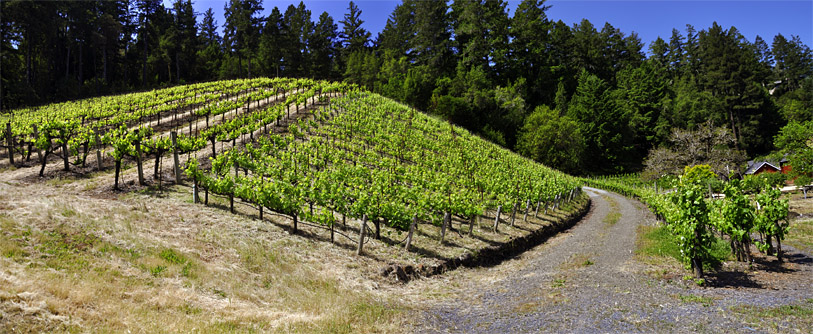 [+] Enlarge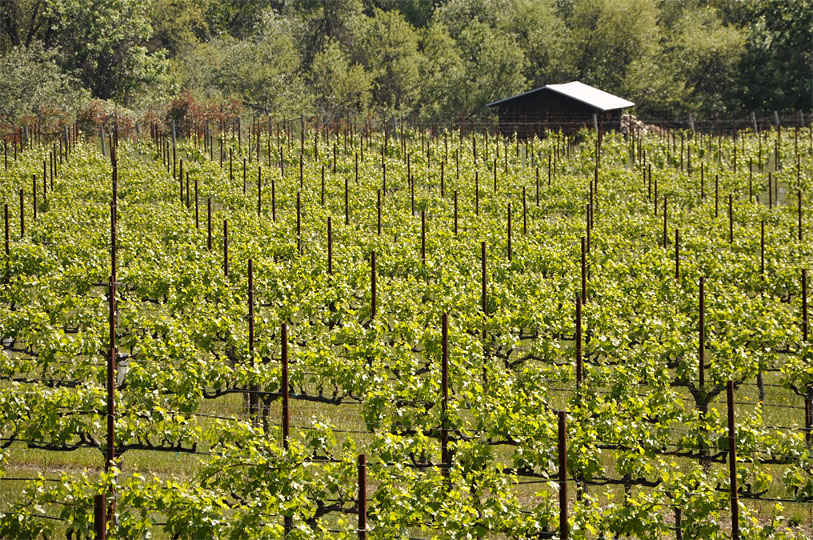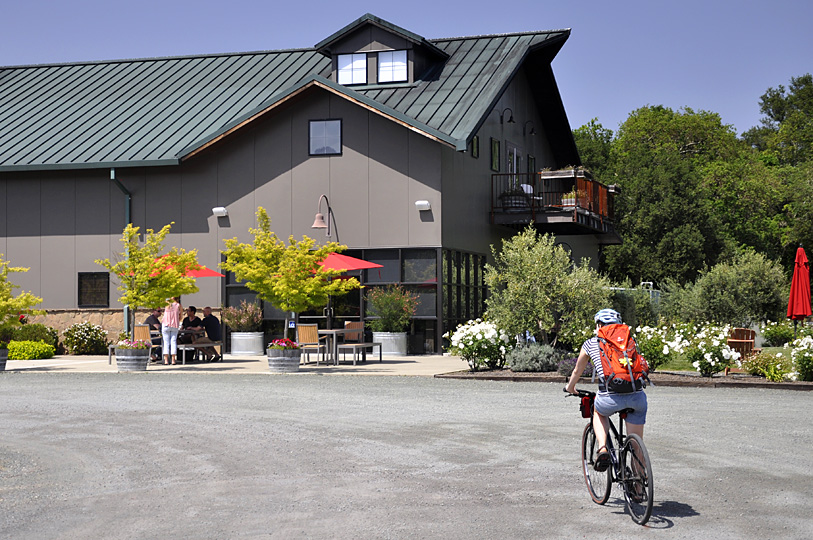 Our final stop of the day couldn't have come any sooner.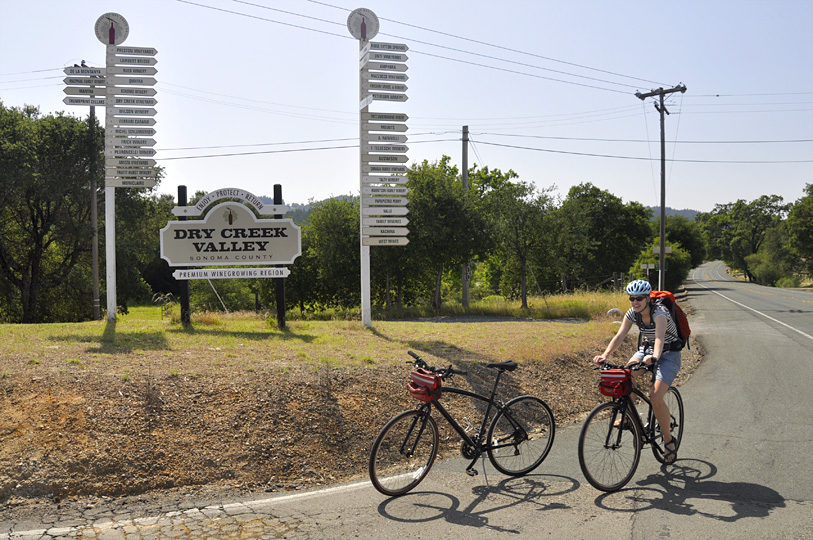 We concluded the 24-mile loop in just over four hours.