Oakland Coliseum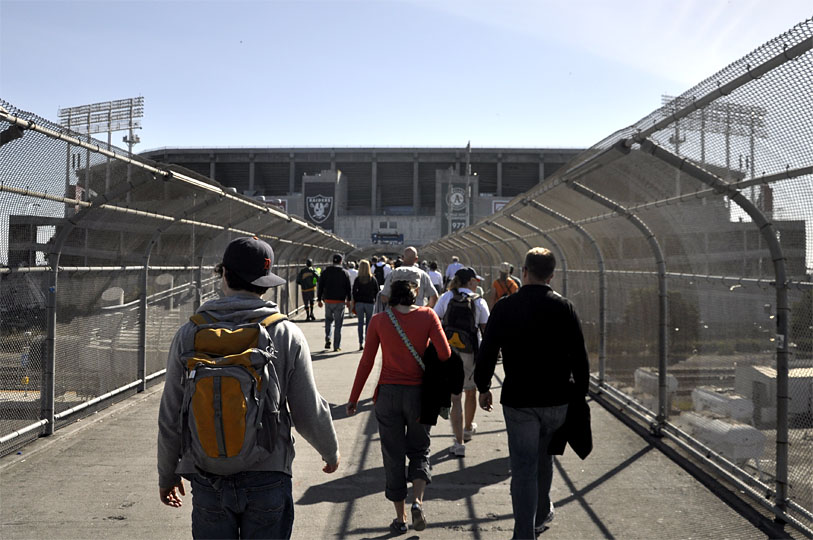 The BART from San Francisco to Oakland's Coliseum was great, though I should note
there was a 15-minute delay due to some kind of police activity along the way.
And to be honest, I did feel a little like a prisonor being escorted
along the overpass from the BART to the stadium entrance.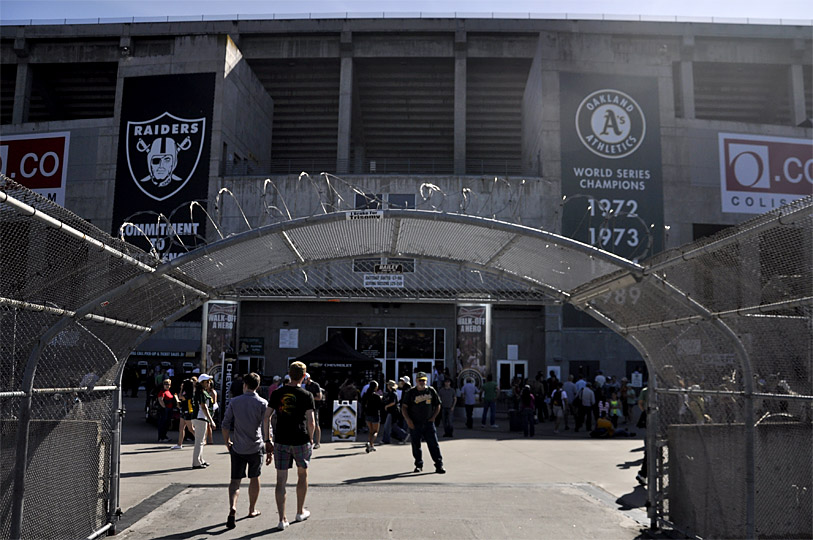 Both the Raiders and A's share the Coliseum, the last remaining stadium that hosts both football and baseball.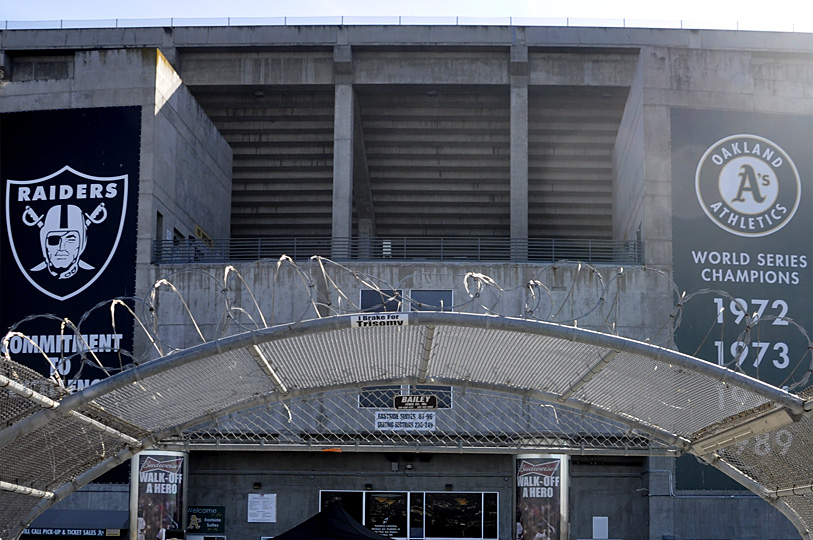 The barbed wire strung above the arched fencing only enhanced the notion I was entering a penitentiary.


Ahh, but once you get inside past the Coliseum's thick concrete shell, we were greeted by a nice bowl of grass.

[+] Enlarge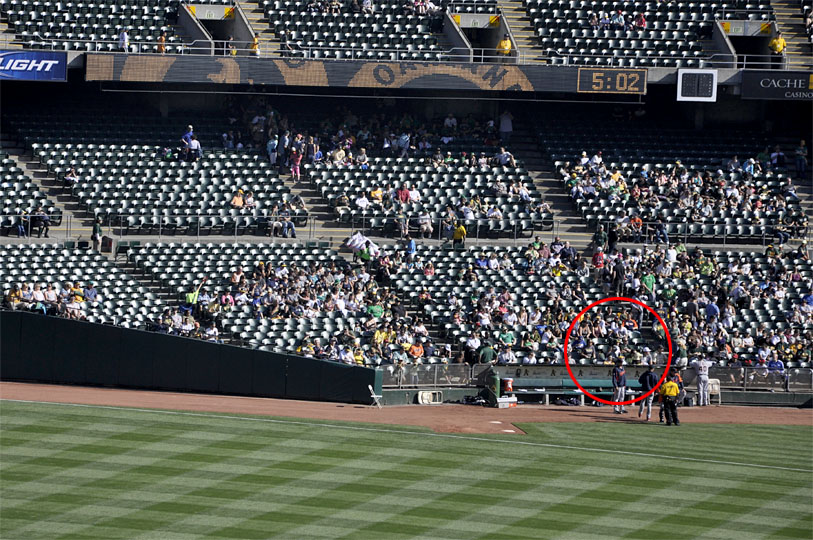 Our seats were in the second row which put us right behind the Tiger's bullpen warmup.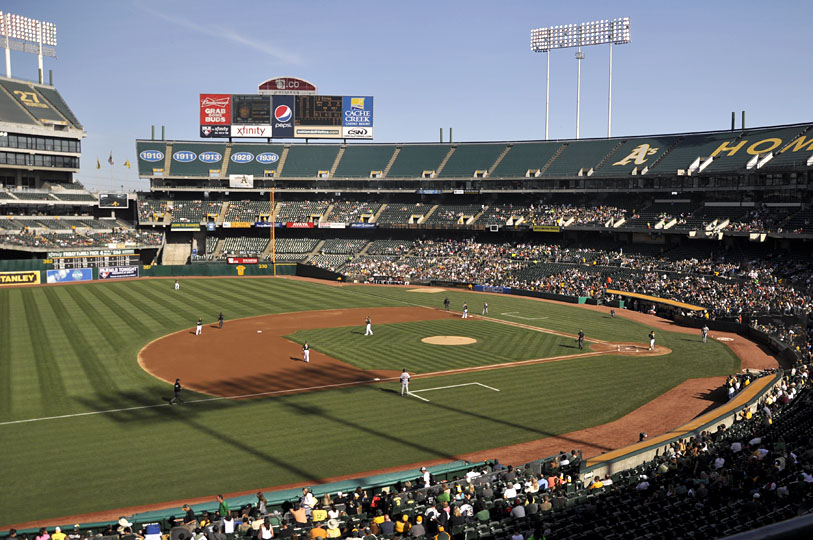 Along the way to our seats I stop to catch the rest of the 1st inning.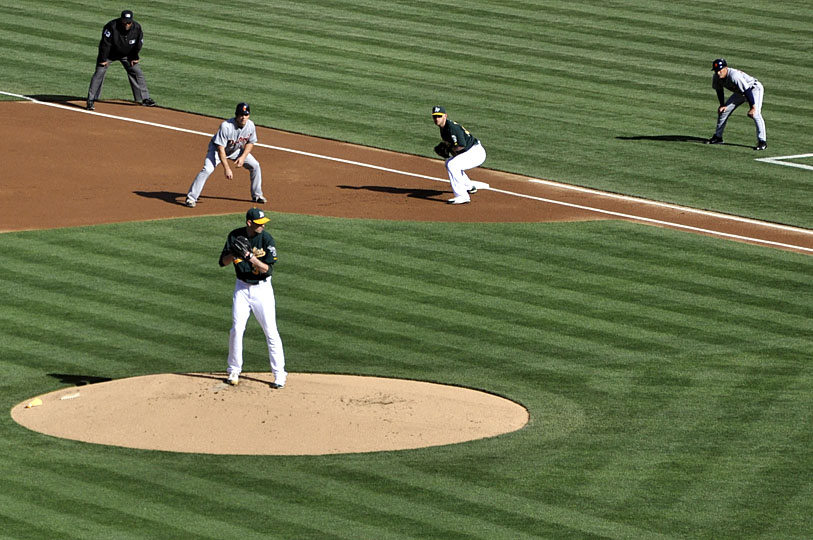 The Tigers have already put a man on base and Miguel Cabrera is up to bat.
Brandon McCarthy sets up...

... and delivers.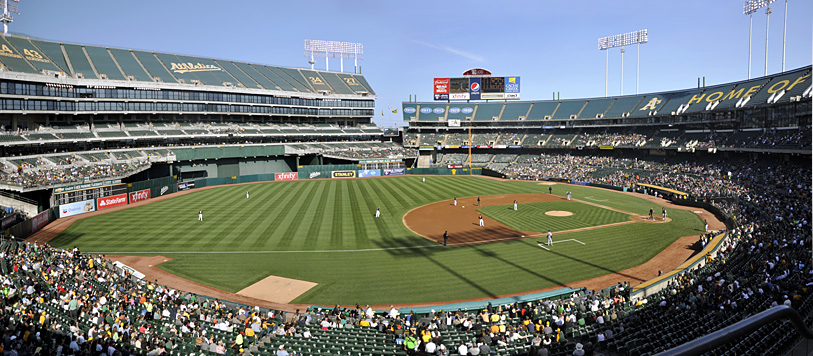 Cabrera lines out and I use the opportunity to survey the stadium from this vantage.

[+] Enlarge


We find our seats — close enough to the field you knew what flavor bubble gum each reliever was chewing.

[+] Enlarge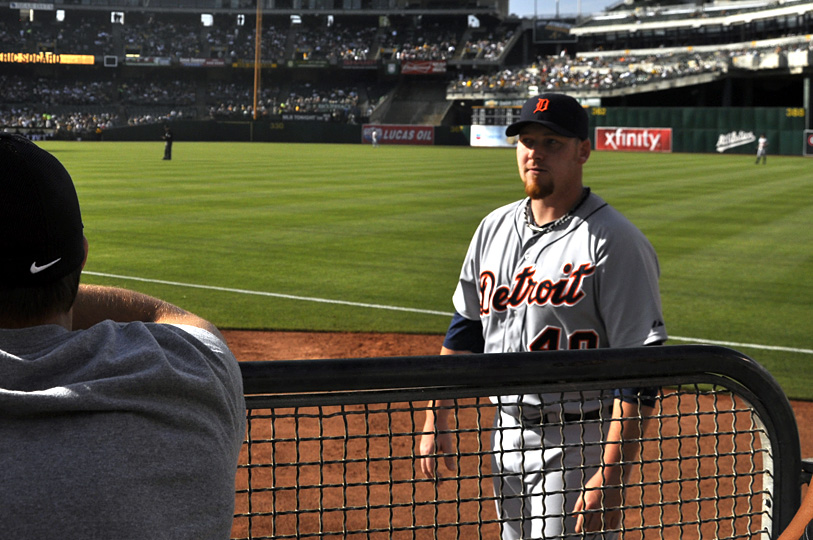 Tigers middle reliever Phil Coke entertains himself and the crowd with a smorgasbord of shennanigans.

Also: Watermelon Bubblicious.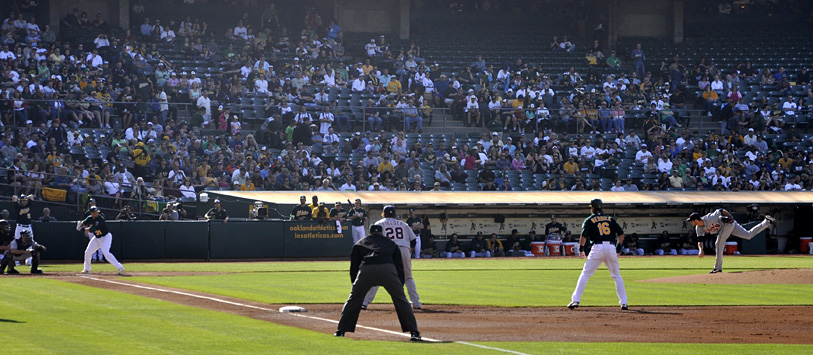 Fresh off the DL, Doug Fister tries to keep the red-hot Josh Reddick from advancing to 2nd.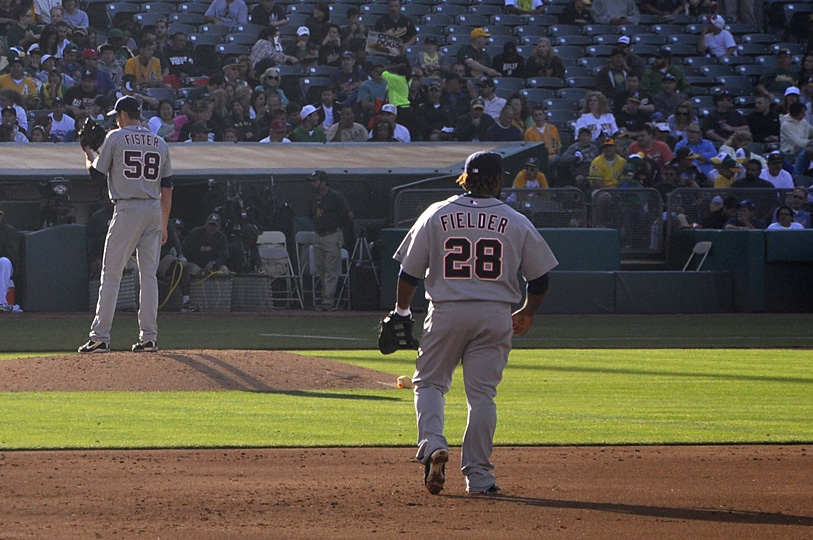 It's pretty strange to see Fielder in a Tigers jersey.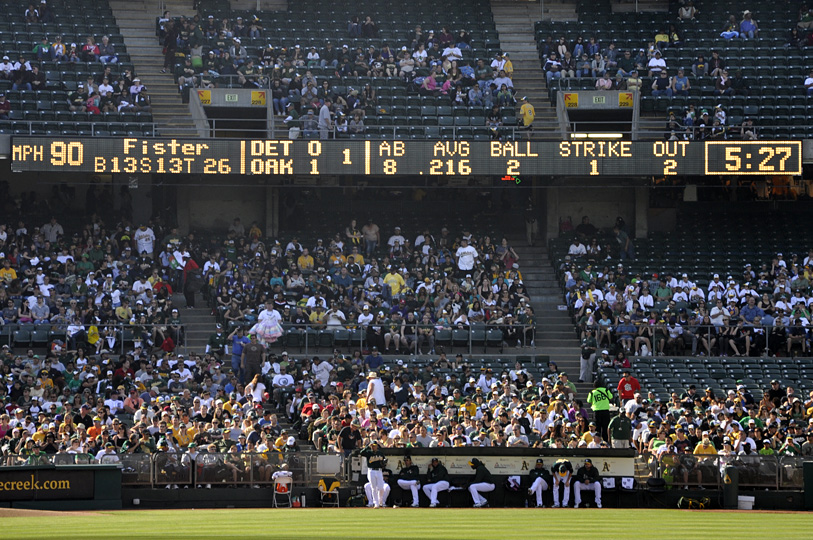 Fister touches 90 MPH with his fastball and holds the A's scoreless in the 2nd inning.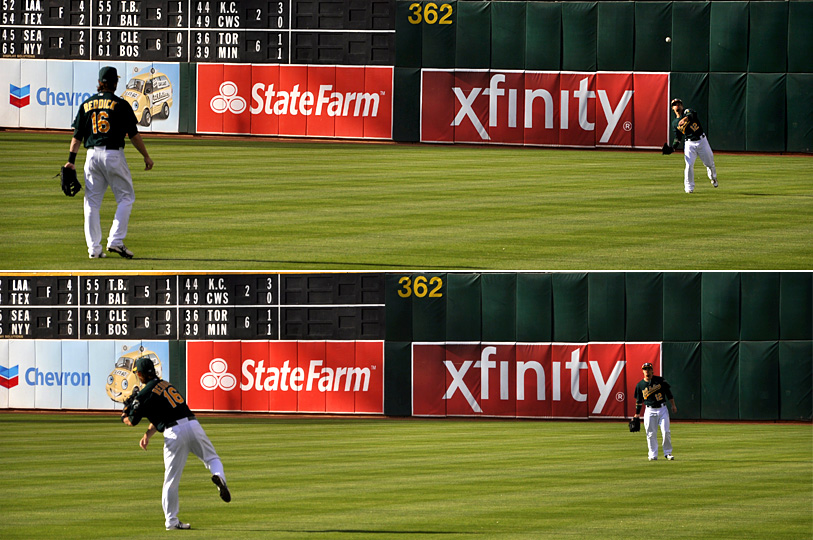 Reddick and Cowgill keep their arms loose in the outfield.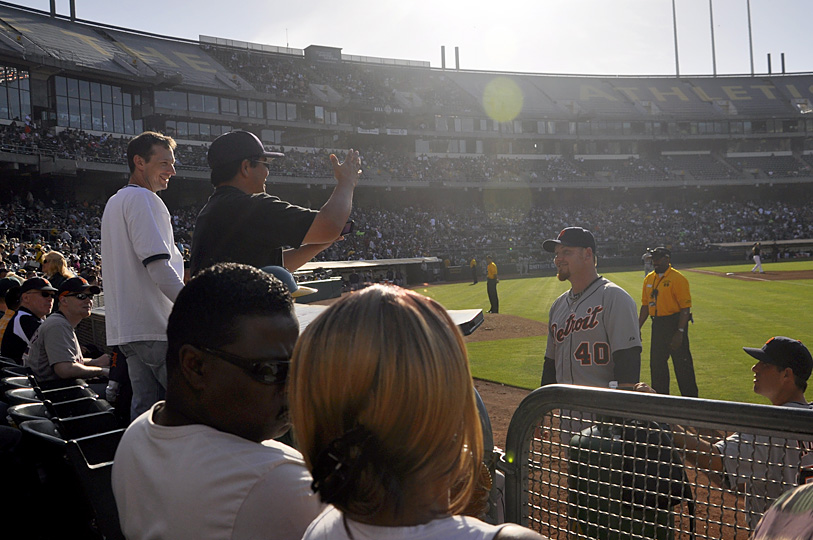 More jokes from Phil Coke.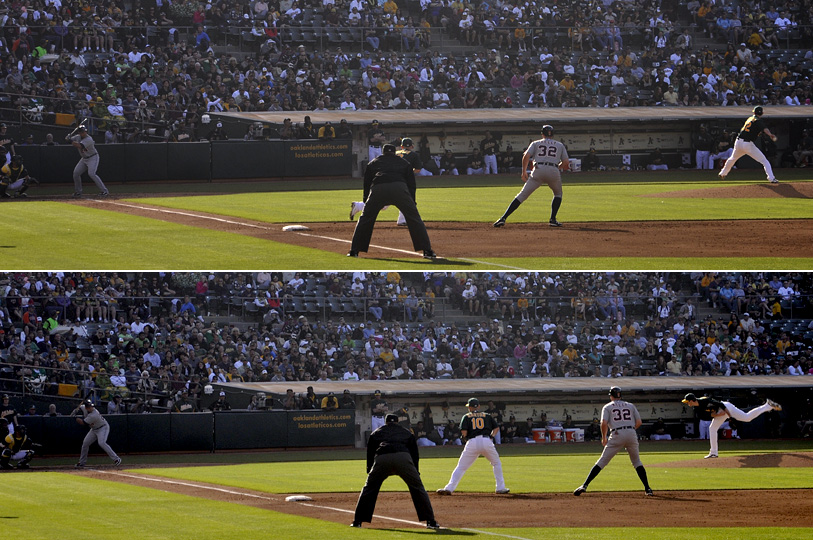 Oakland's Brandon McCarthy has reinvented himself as a ground-ball pitcher.
He's looking to induce a double-play here.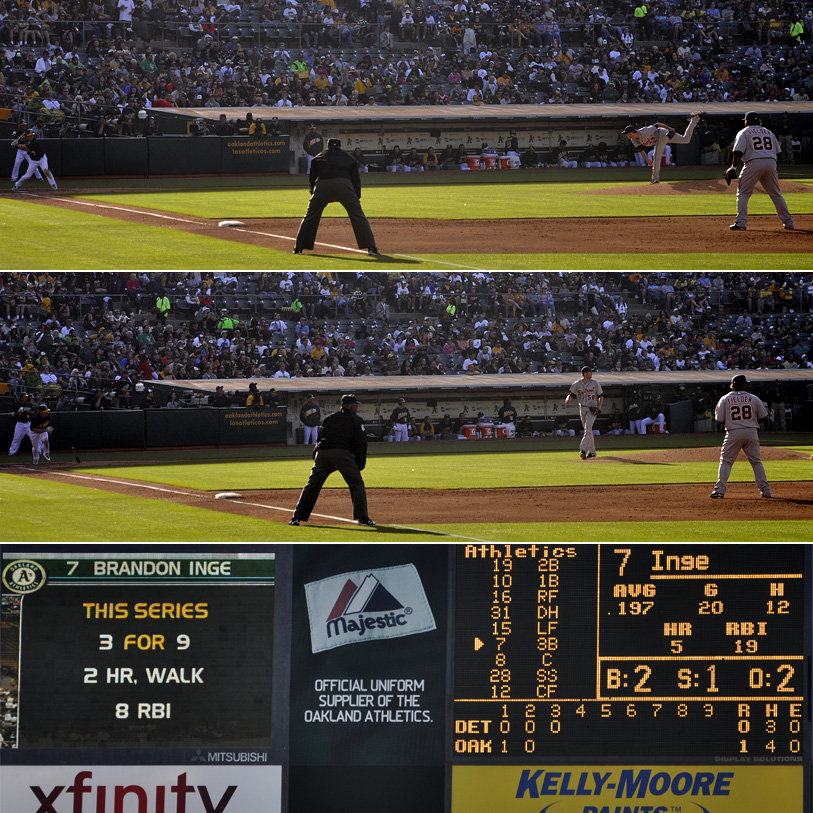 Doug Fister faces off against a former teammate.
Released by the Tigers after an 11-year career in Detroit, the 35-year old Brandon Inge
was recently signed by Oakland and exacts revenge on his old ballclub.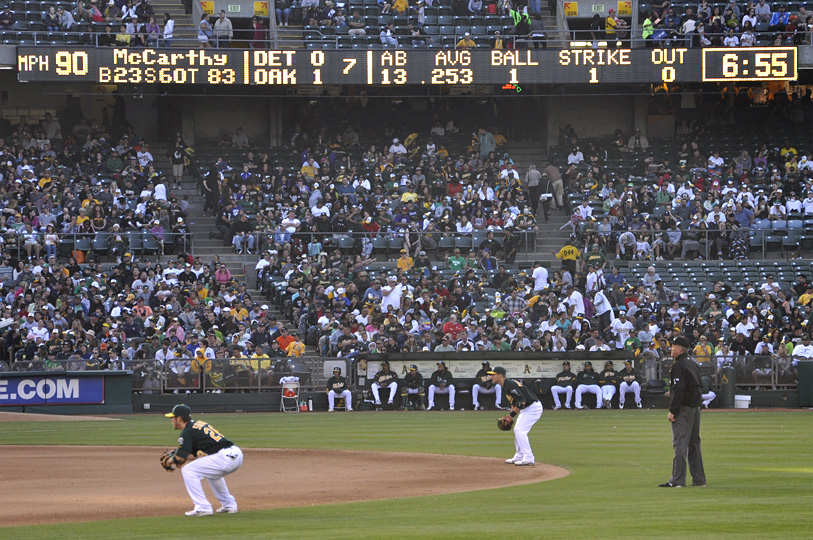 Backed by a competant defense, McCarthy continues to pitch an efficiently stingy game well into the 7th inning.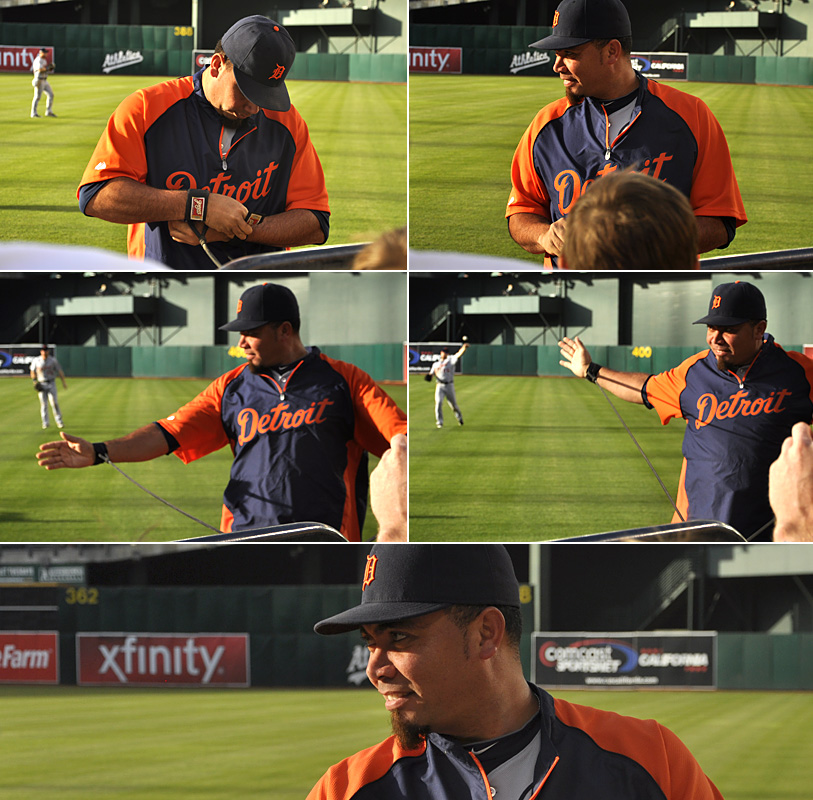 Detroit's flamethrowing reliever Joaquin Benoit loosens up on the side with some arm stretches.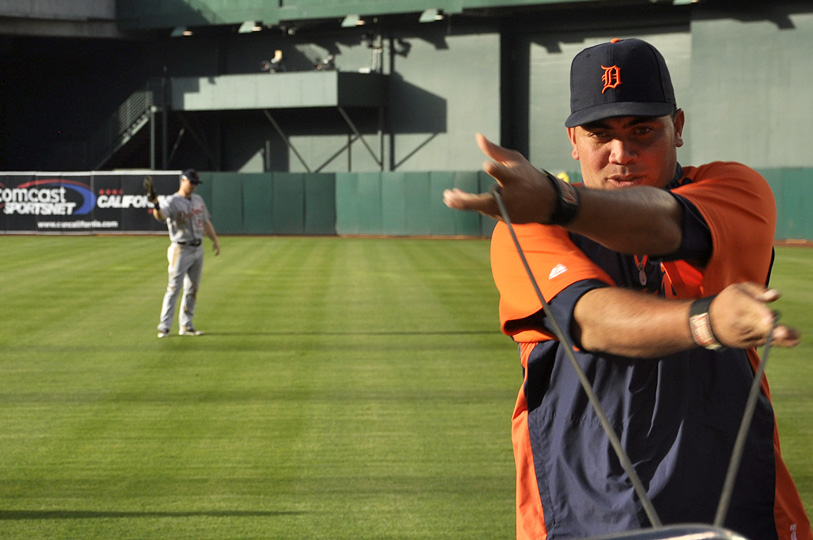 The man is intense!

Detroit's pitching coach finally finds something for Phil Coke to do.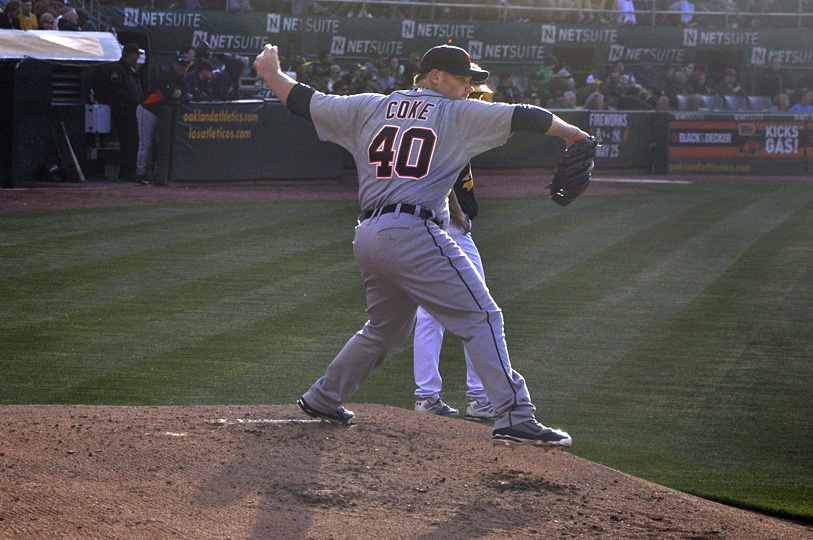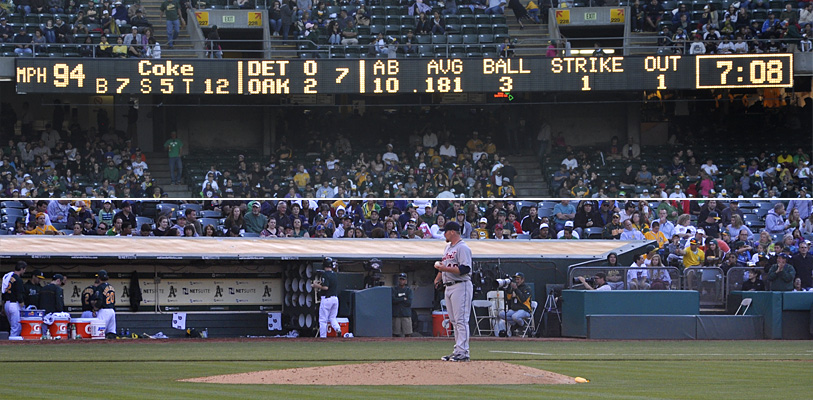 Alone on an island, our bullpen pal Phil Coke takes the mound.
Despite throwing hard (94 MPH) he struggles to get batters out.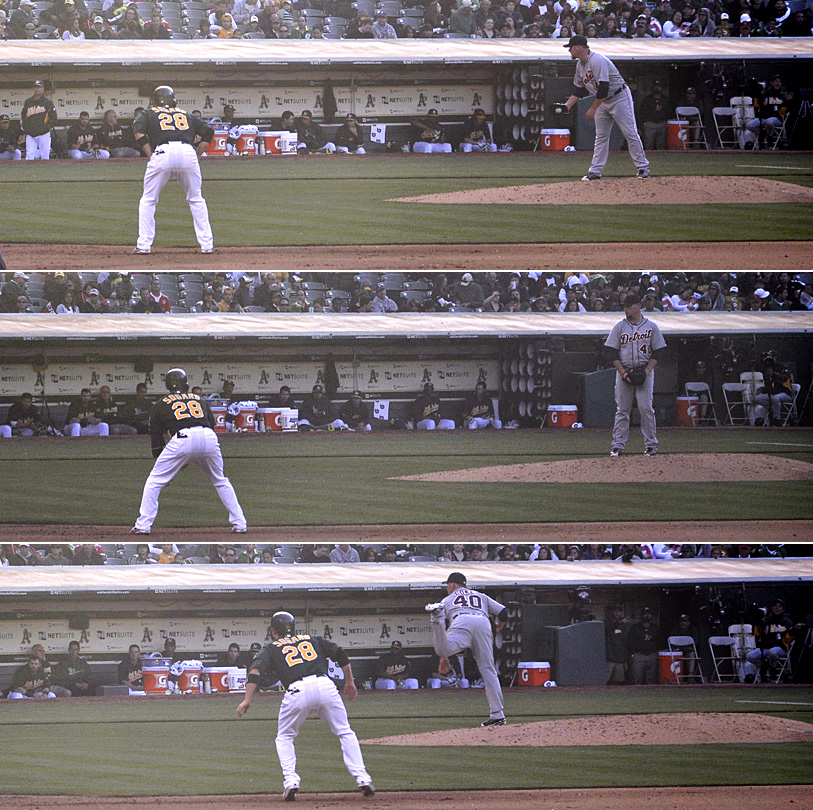 Mr. Coke's would give up two runs to put the A's ahead 3 to 1.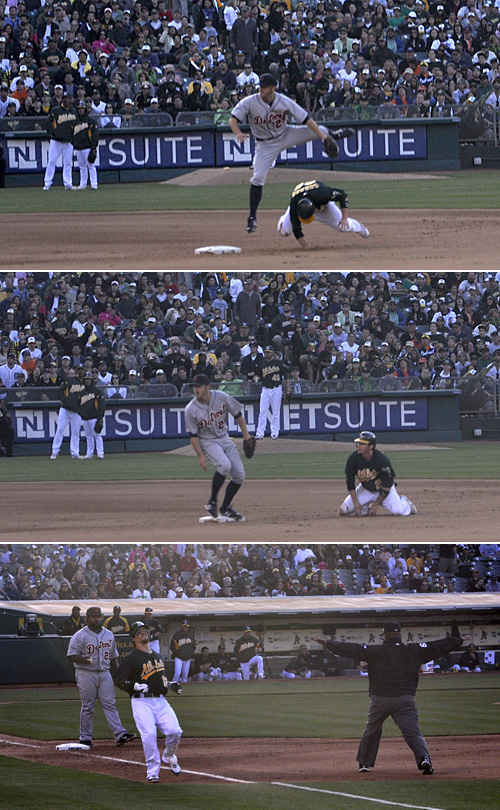 Sogard barrels his way into 2nd and succesfully breaks up a double-play.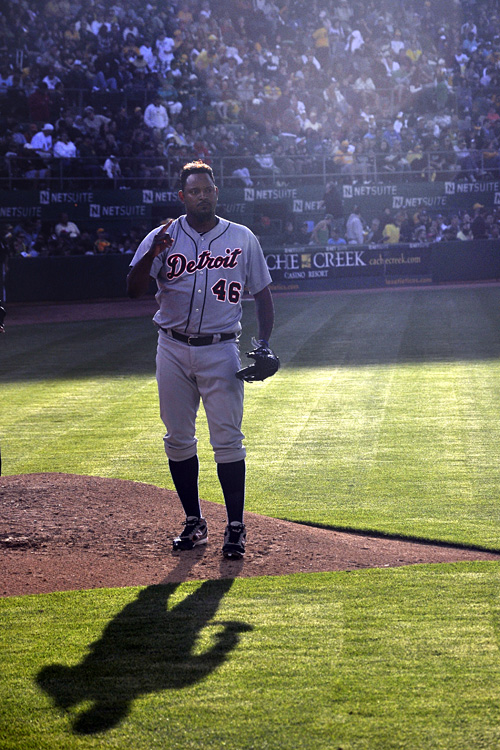 Detroit's closer Jose Valverde warms up.


Oakland would go on to defeat Detroit 3-1.

[+] Enlarge