Polar Bear 2012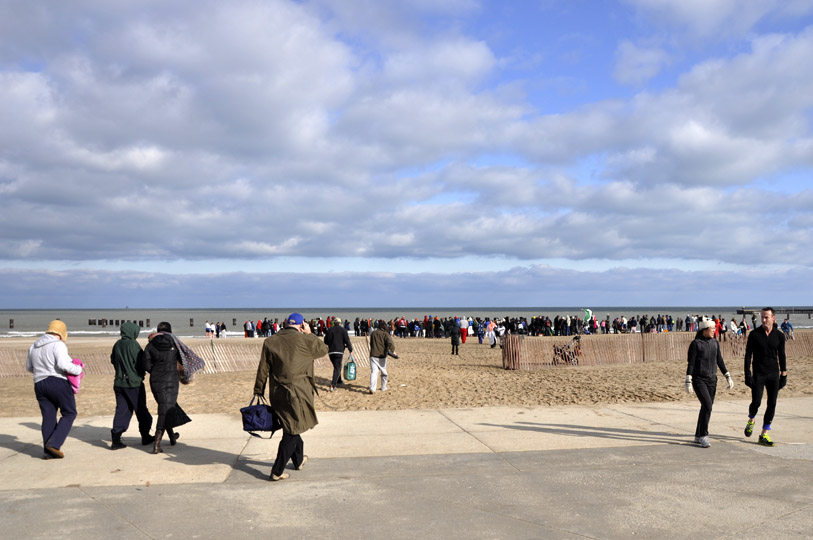 The crowd gathers at North Avenue Beach in Chicago.
My 7th Polar Bear awaits!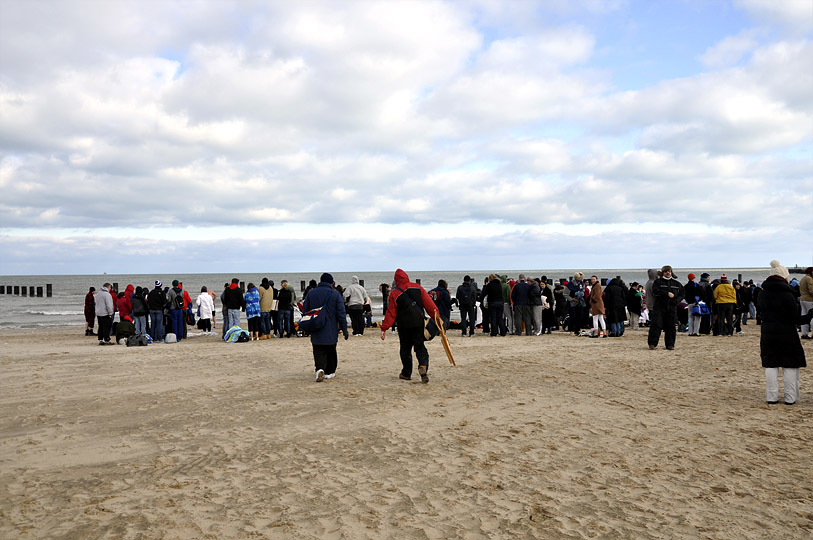 Unlike recent years, today we were lucky the beachfront and water wasn't encrusted in frozen snow and ice.
It was a mild 40 degrees, but the 40 mph winds kept things quite chilly.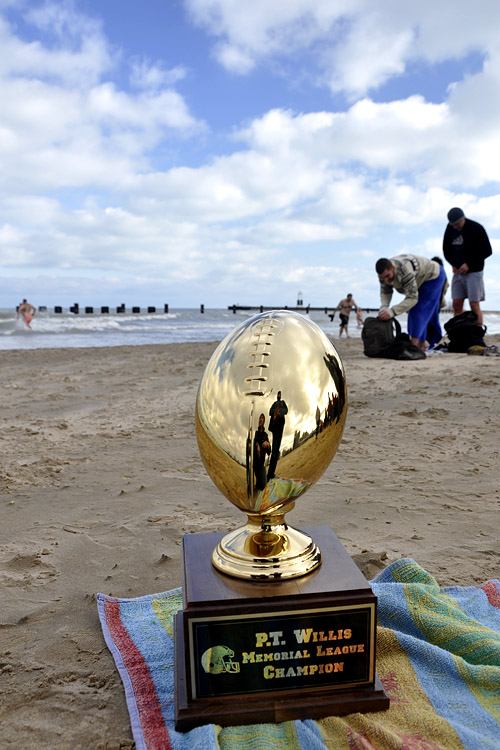 This year my fantasy football league trophy joined me for the plunge.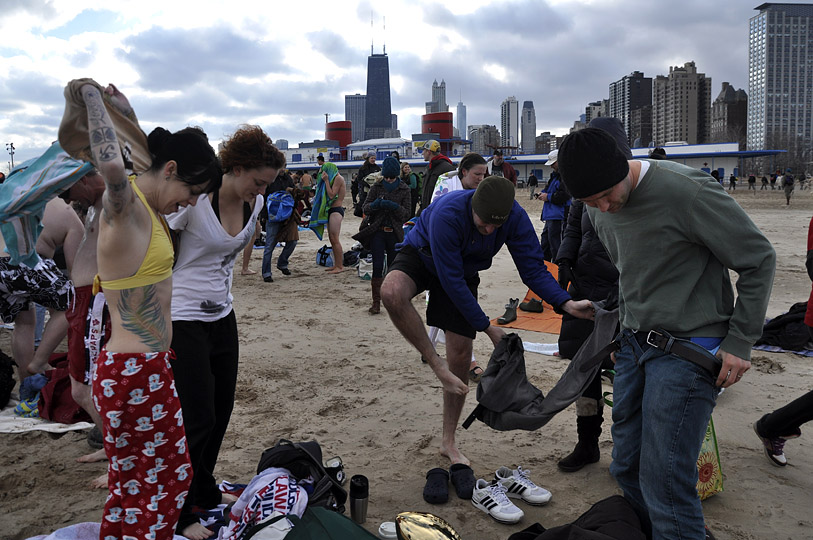 I was also joined by some friends and Polar Bear virgins: Michaela, Kate and Wyllys.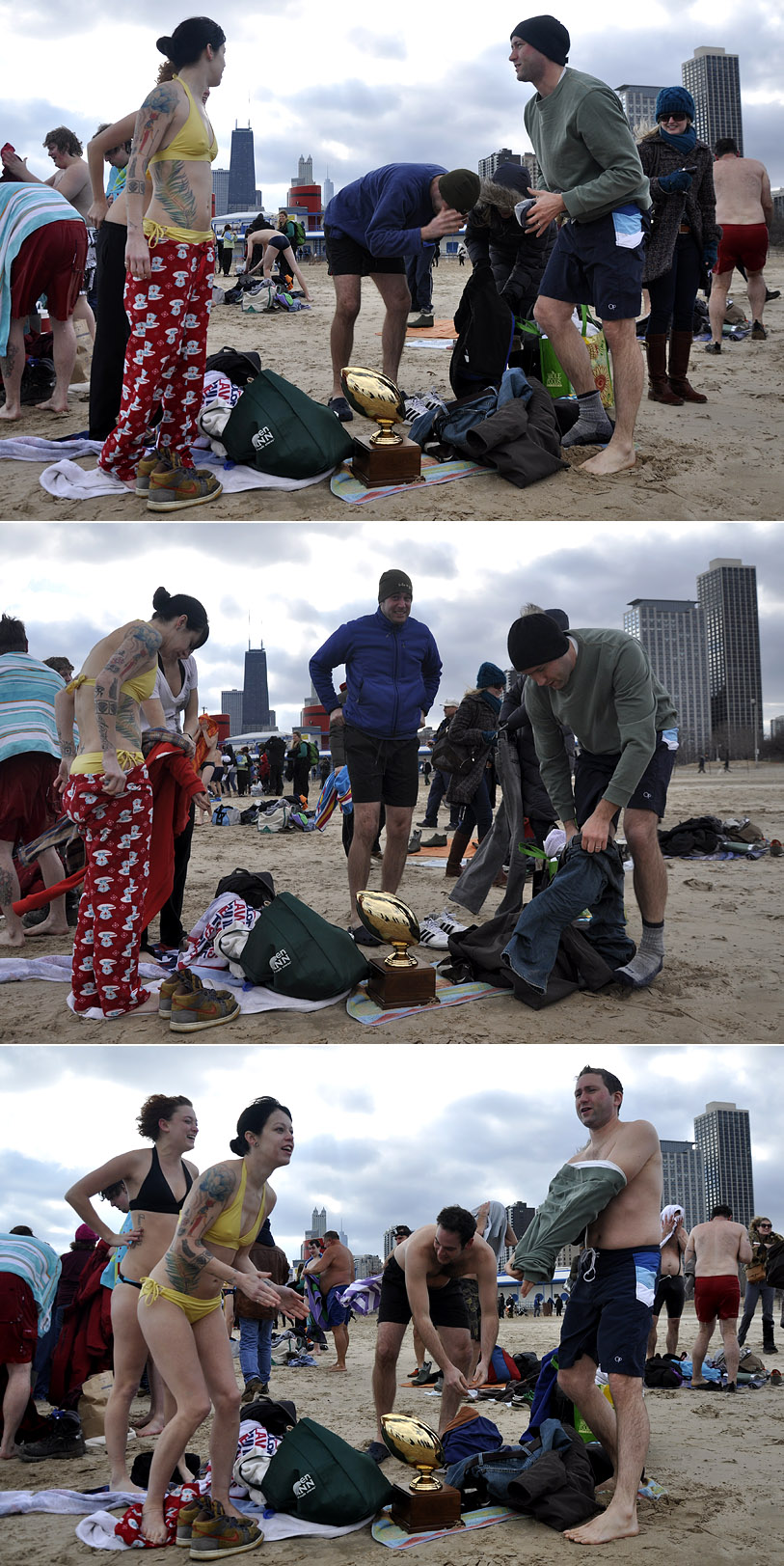 We quickly disrobe.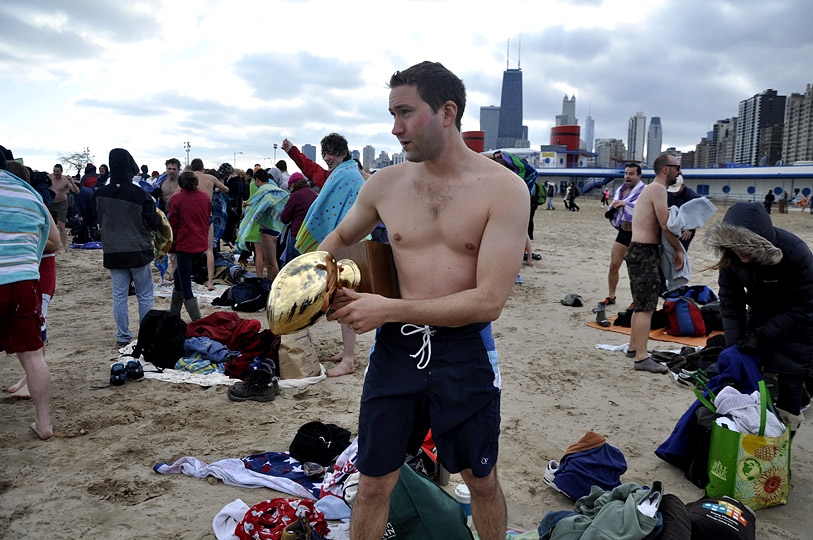 Let's do this.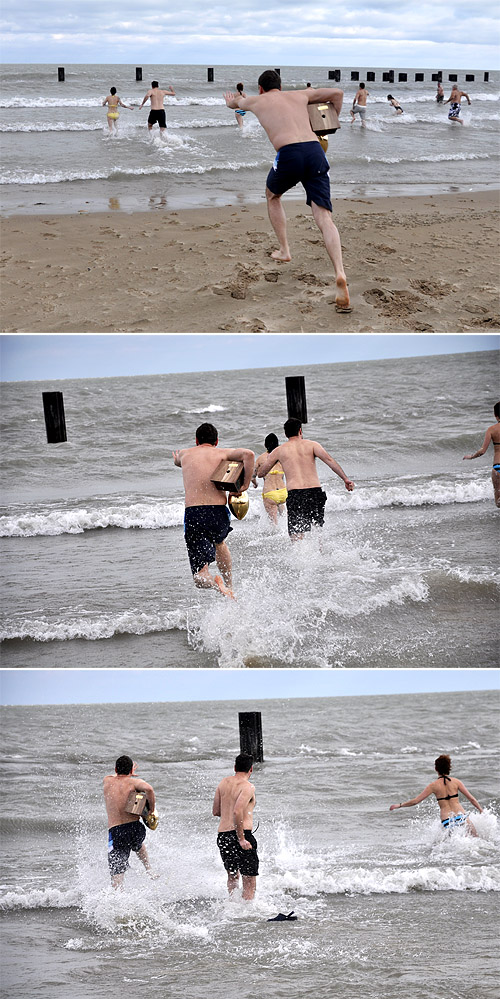 I give it my best Heisman run.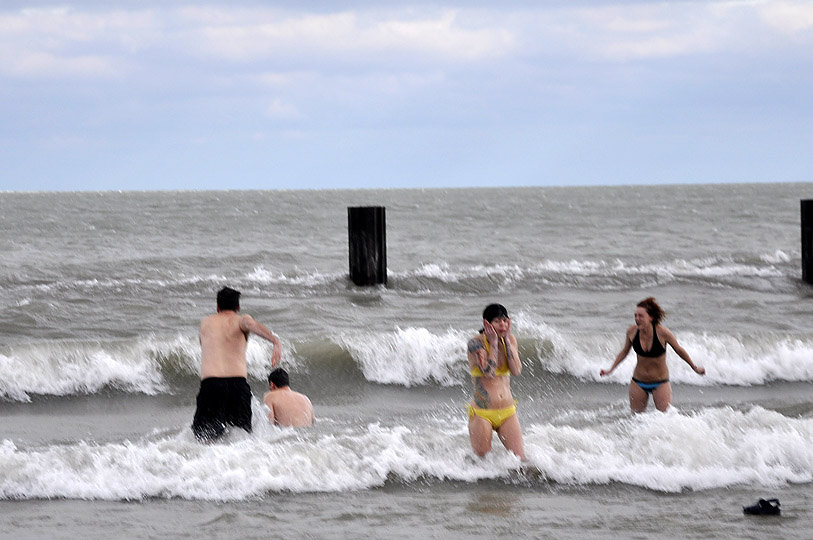 Brrrr!!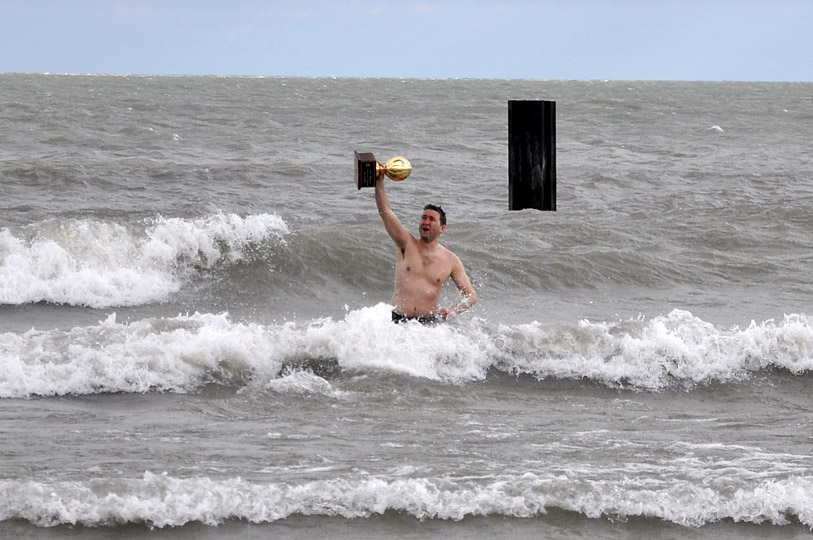 I baptise the P.T. Willis Memorial League trophy.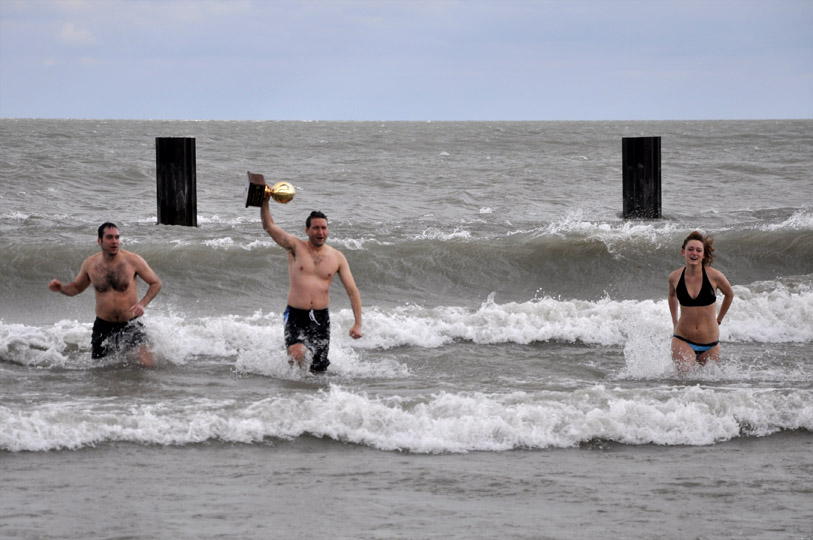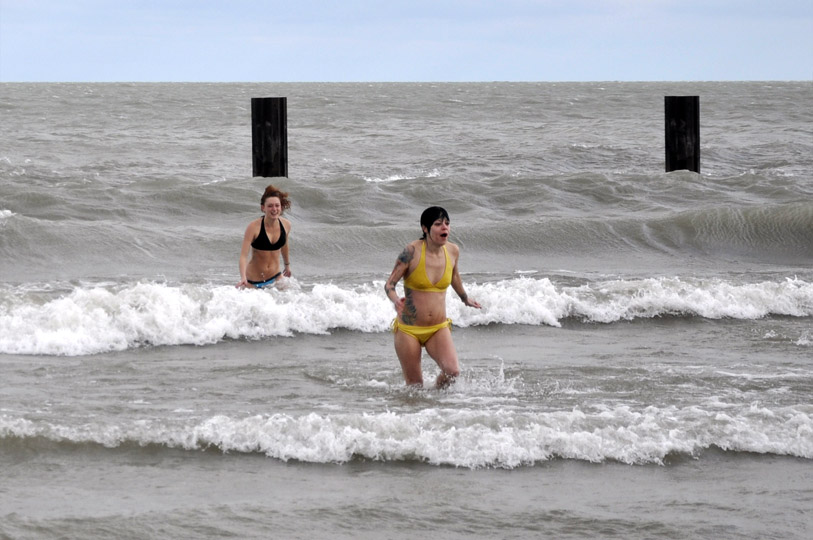 Michaela had some nicely contorted cold faces.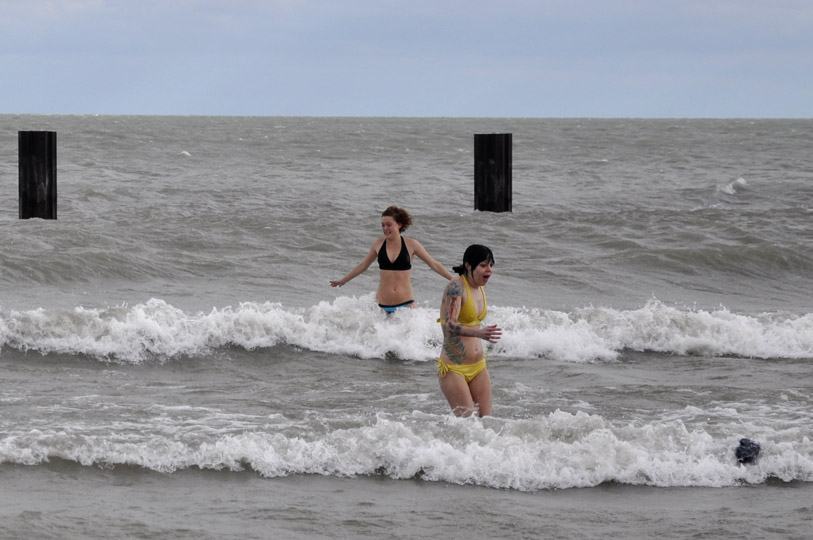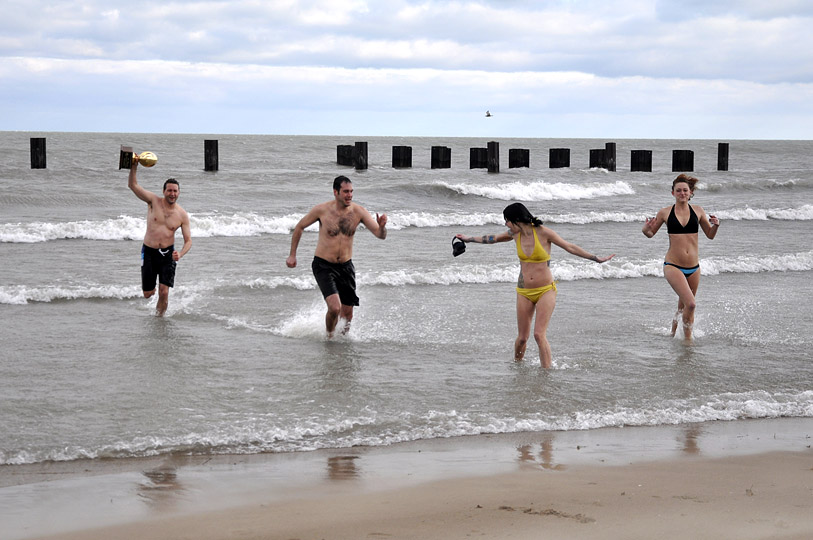 Hey Wyllys, don't forget your shoe!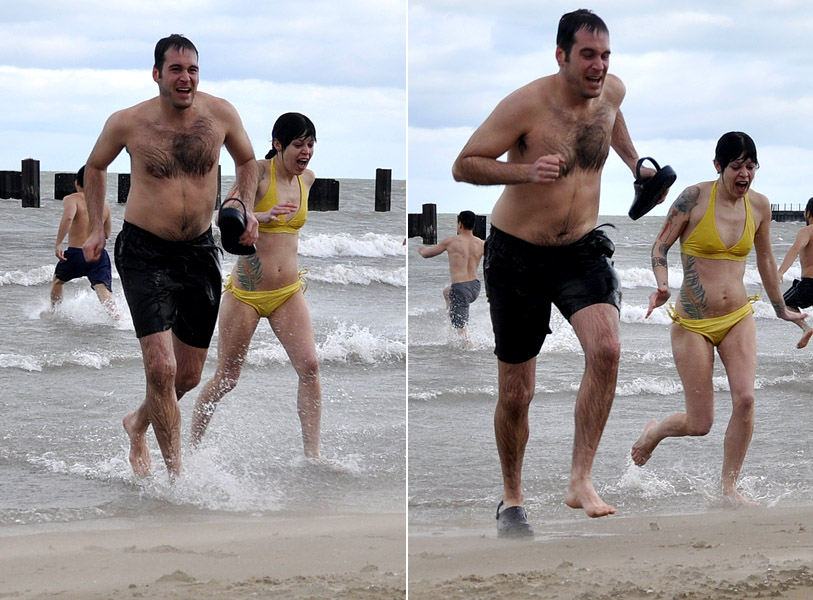 Michaela looks a little cold.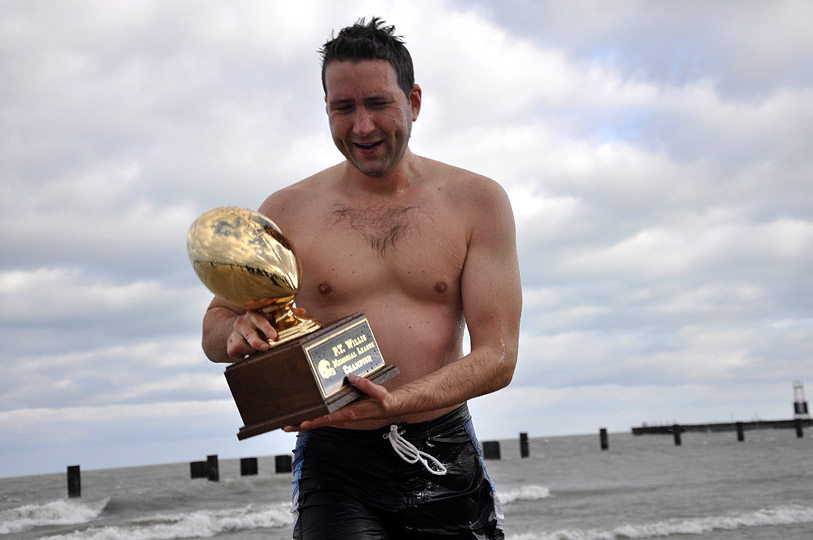 Dear Brad, congrats on dethroning the champion. I rinsed off the trophy for you.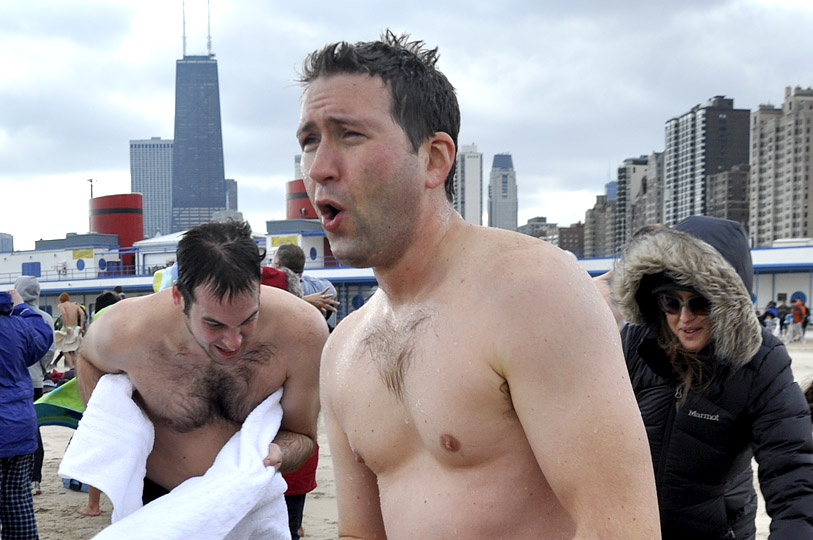 An observation: Leah looks pretty warm in her Marmot coat compared to me and Wyllys.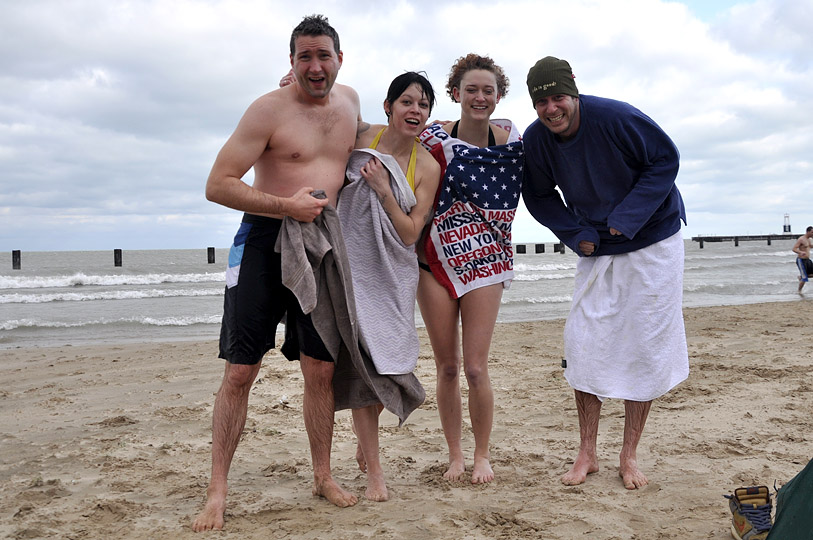 Polar Bear champions of 2012!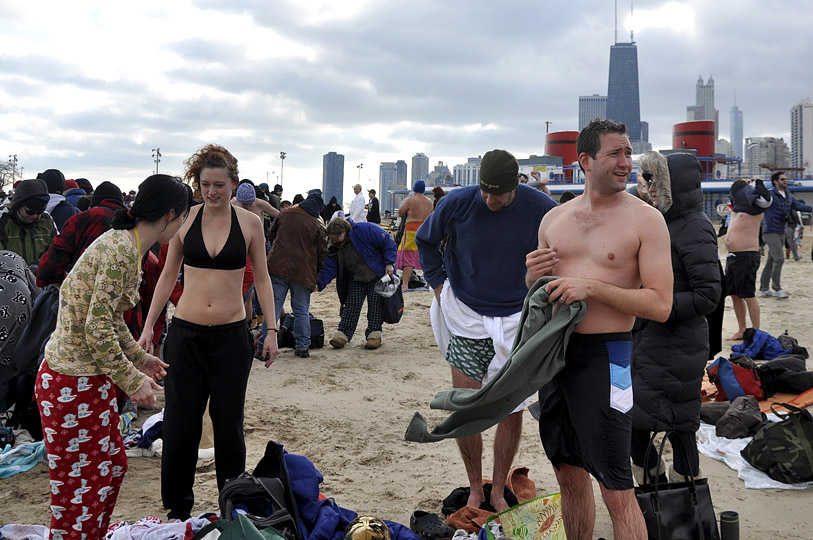 Time to dry off — don't forget to wiggle those toes!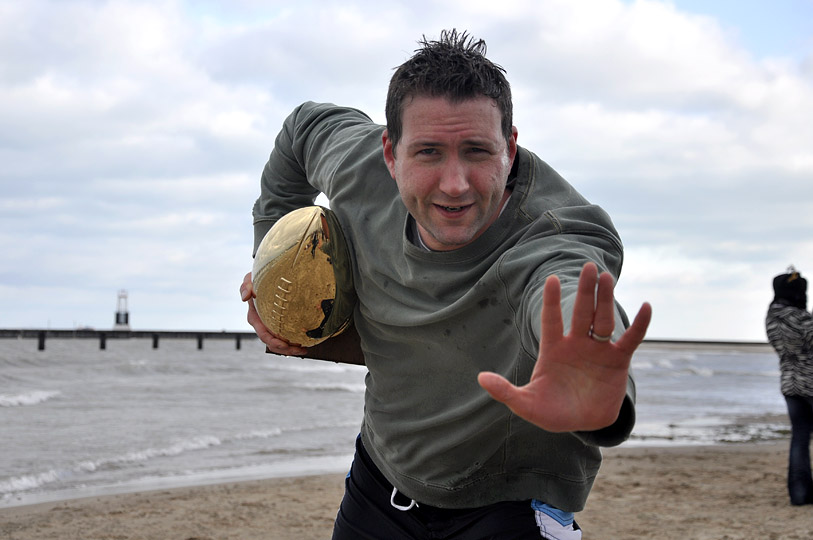 I'll be back next year.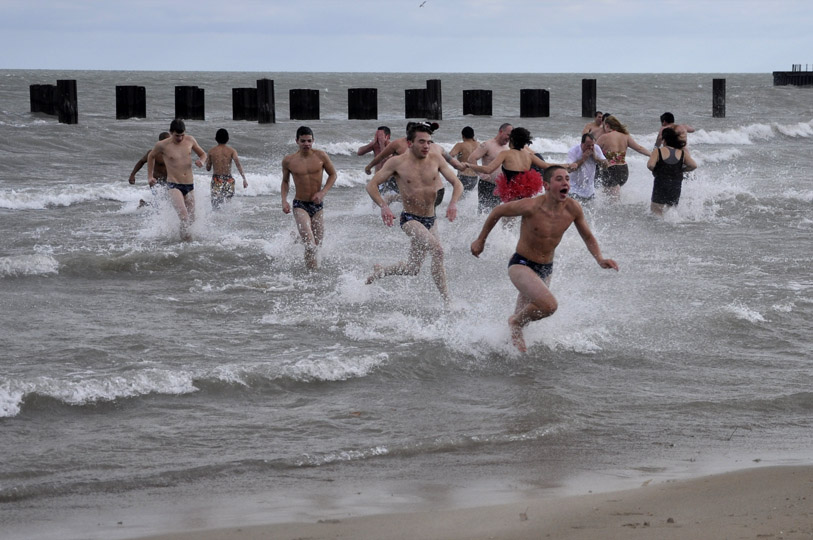 As the blood starts to thaw, we watch other groups take their plunge.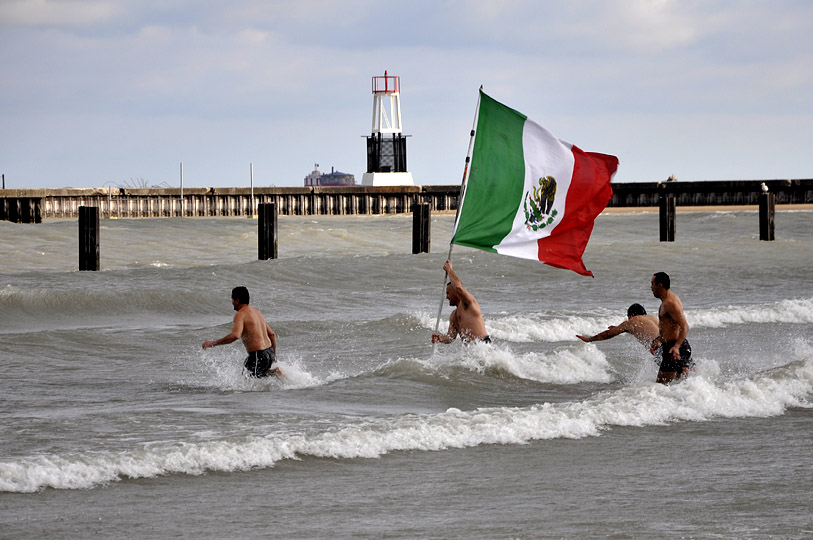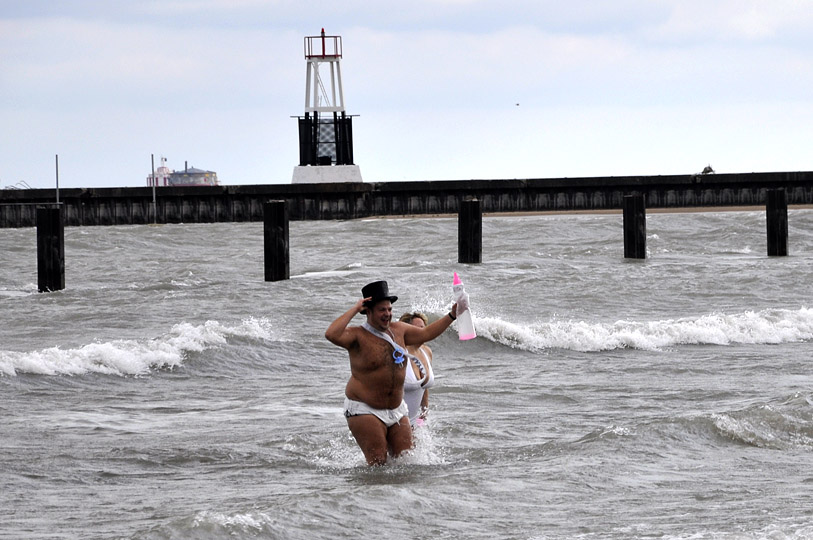 The New Years baby returned this year!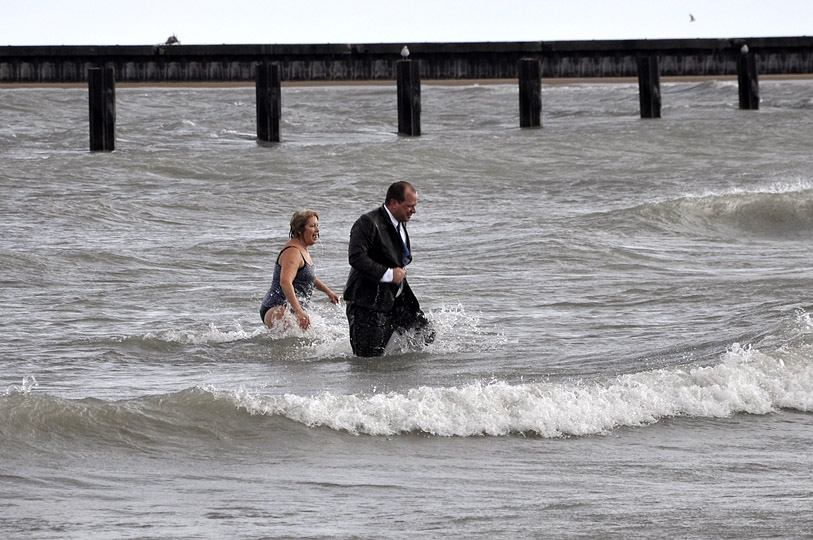 This guy was pretty smart to wear a wetsuit.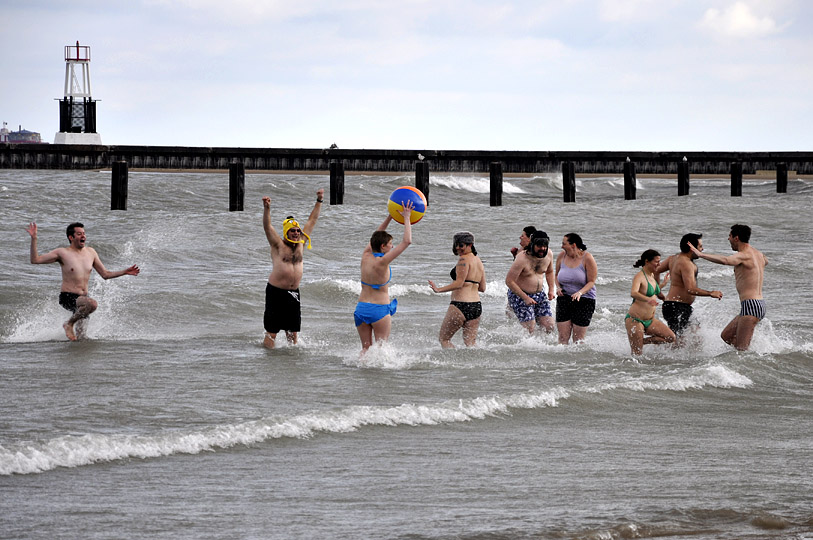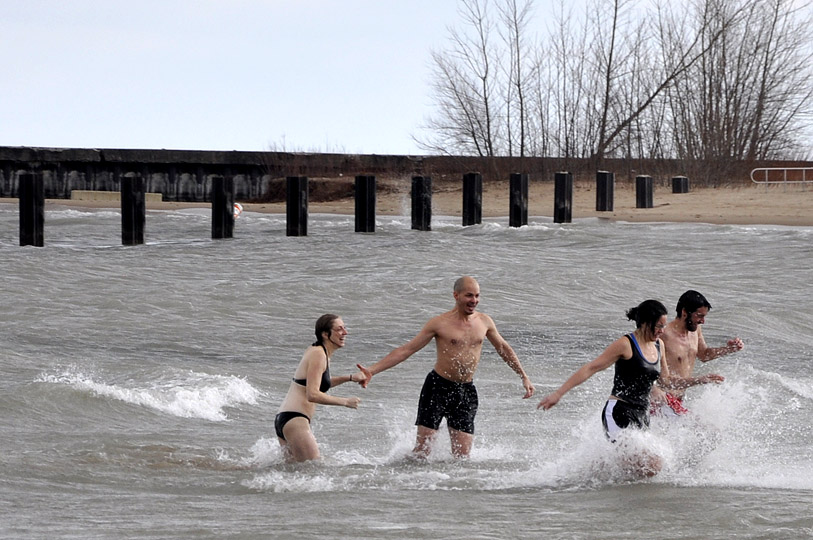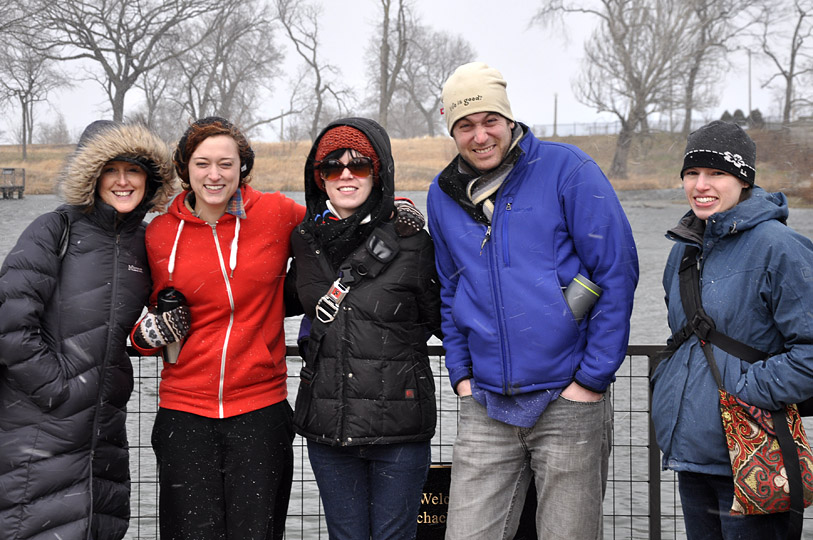 Warm, happy and well fed after brunch at The Original Pancake House.