Yosemite National Park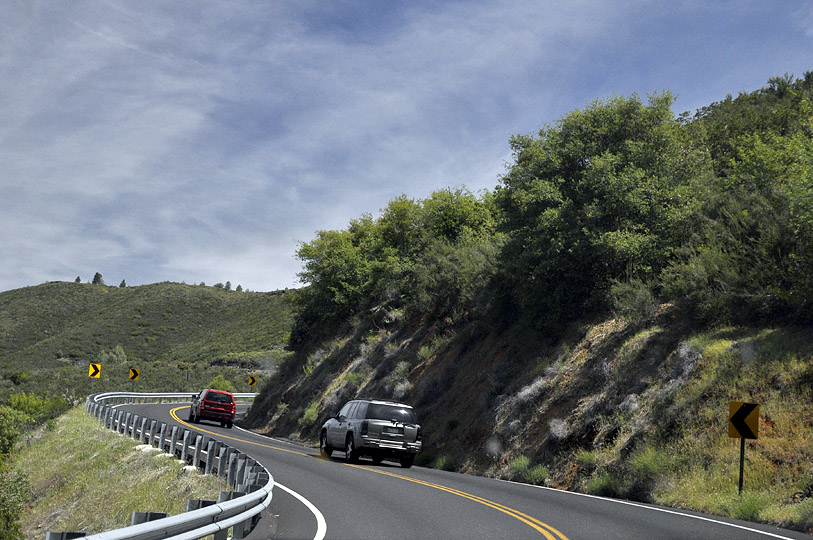 The drive on highway 120 to Yosemite is quite a treat, but makes me miss my RX-8.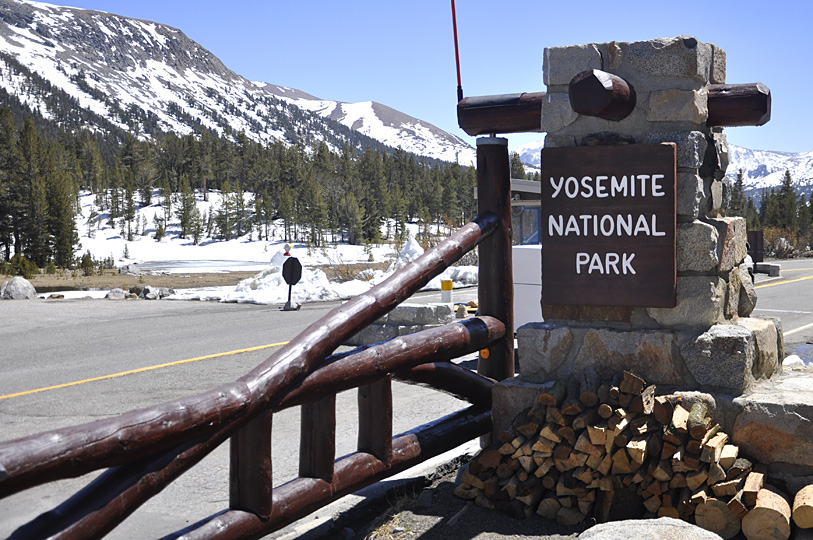 Welcome to Yo-camp!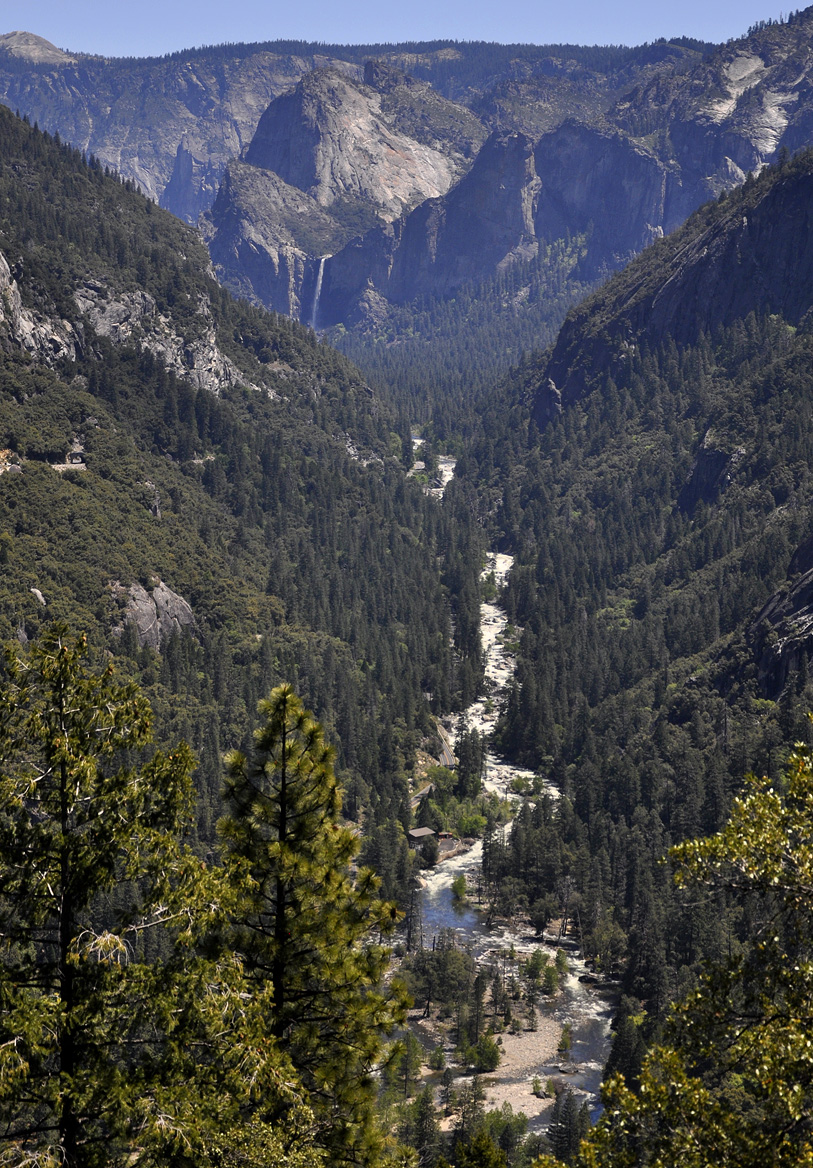 Our first good look into Yosemite Valley.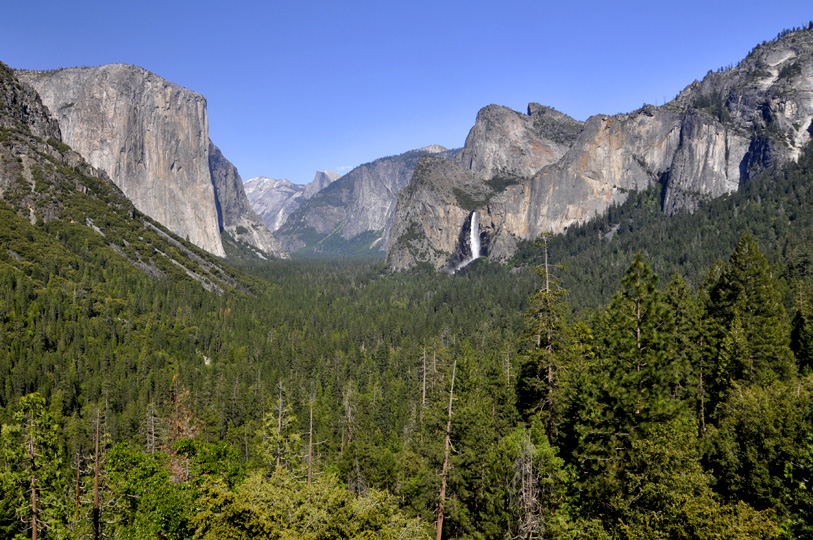 It's much better in person.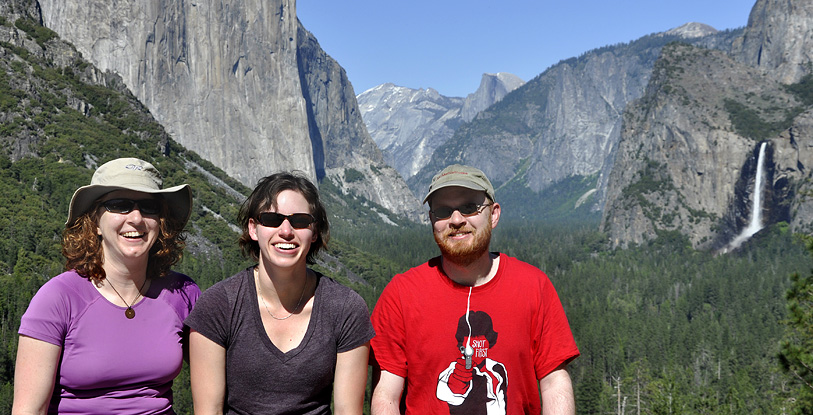 Ansorges were here.
Yosemite Falls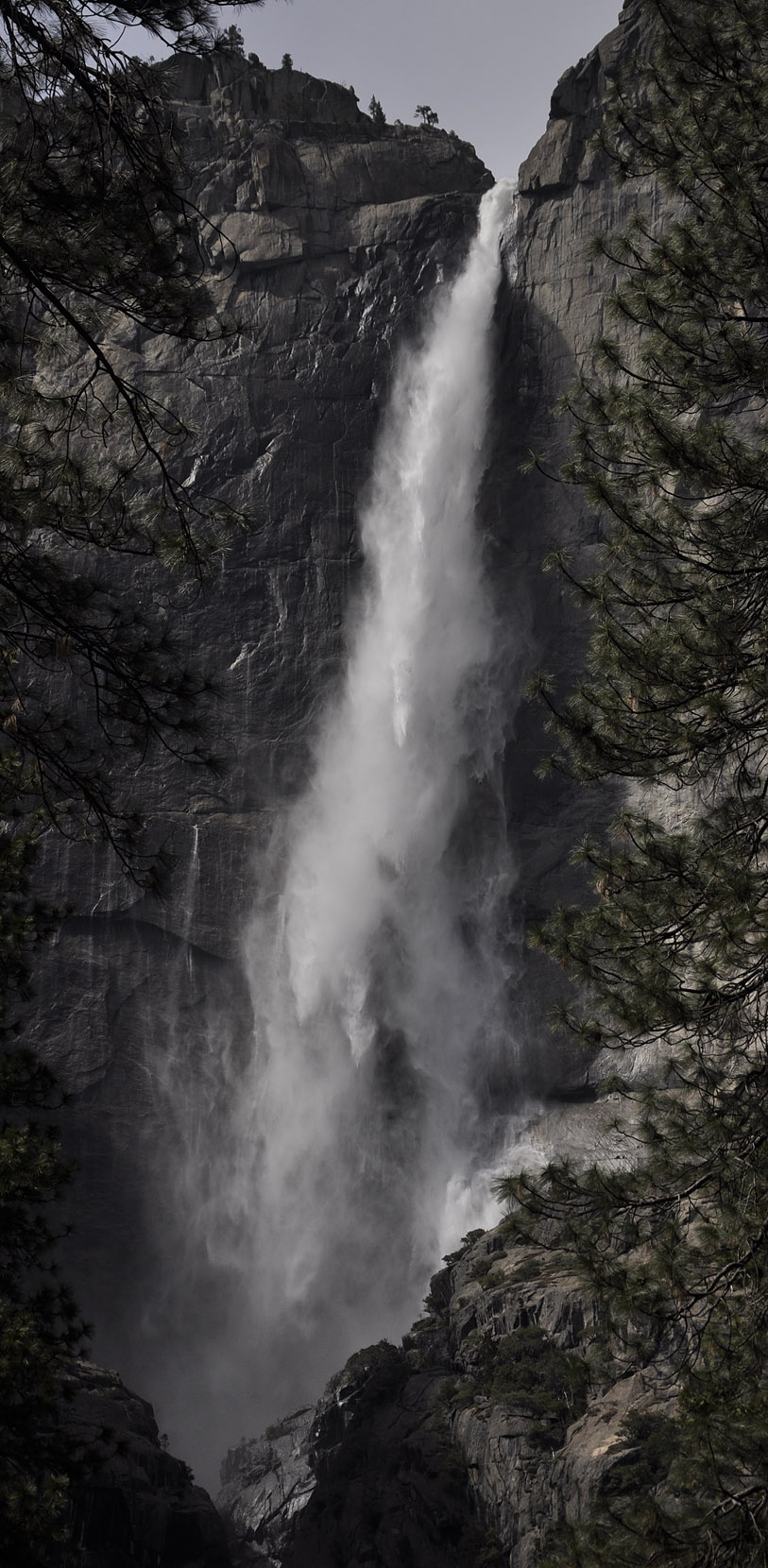 A mesmerizing view of upper Yosemite Falls.
May is peak waterfall season and it'll probably dry up by July or August.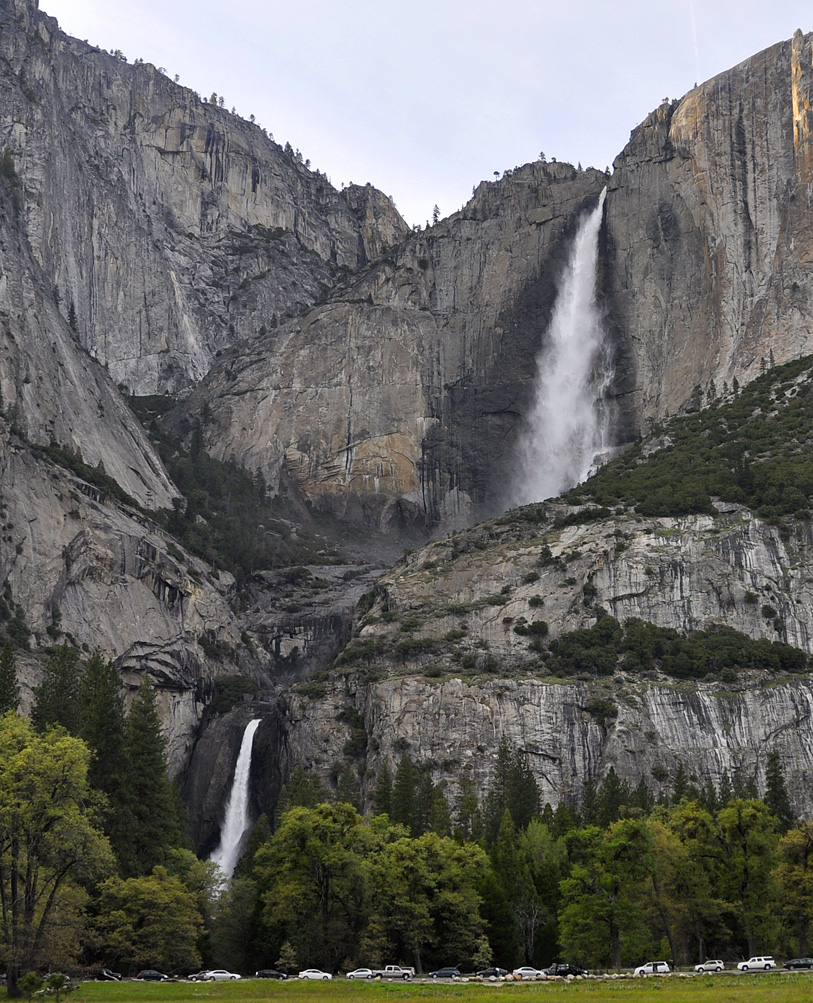 Seeing both Upper and Lower Yosemite Falls together is a sight to behold and
was viewable from many different locations throughout the valley.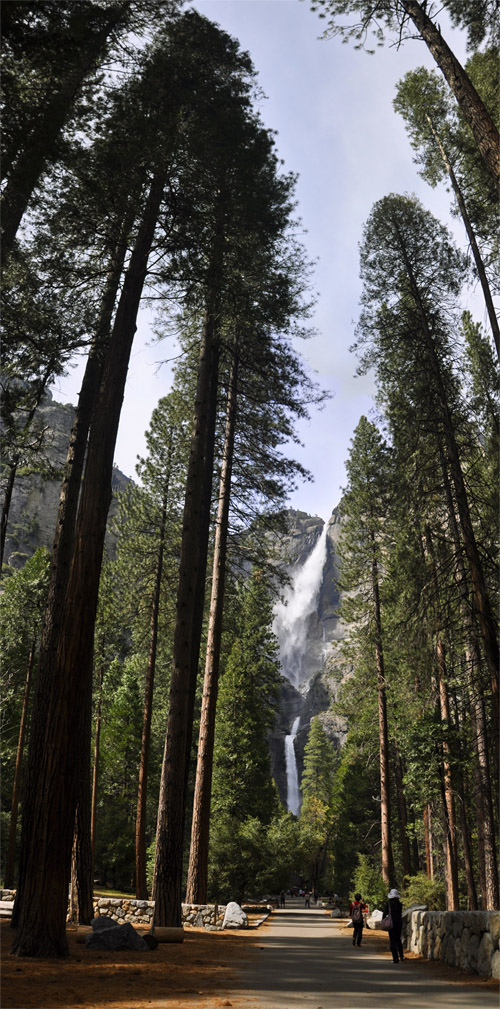 A spectacular view of both Upper and Lower framed
by some equally impressive pines.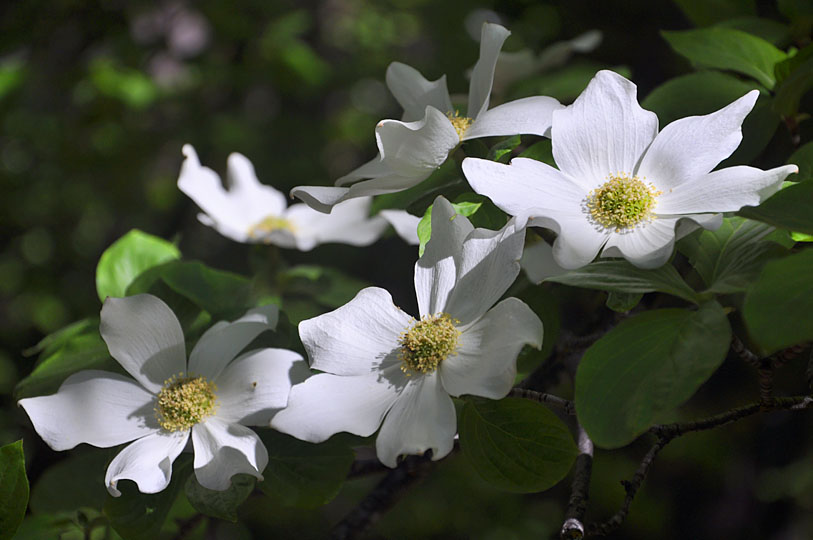 Dogwoods were in bloom throughout the valley.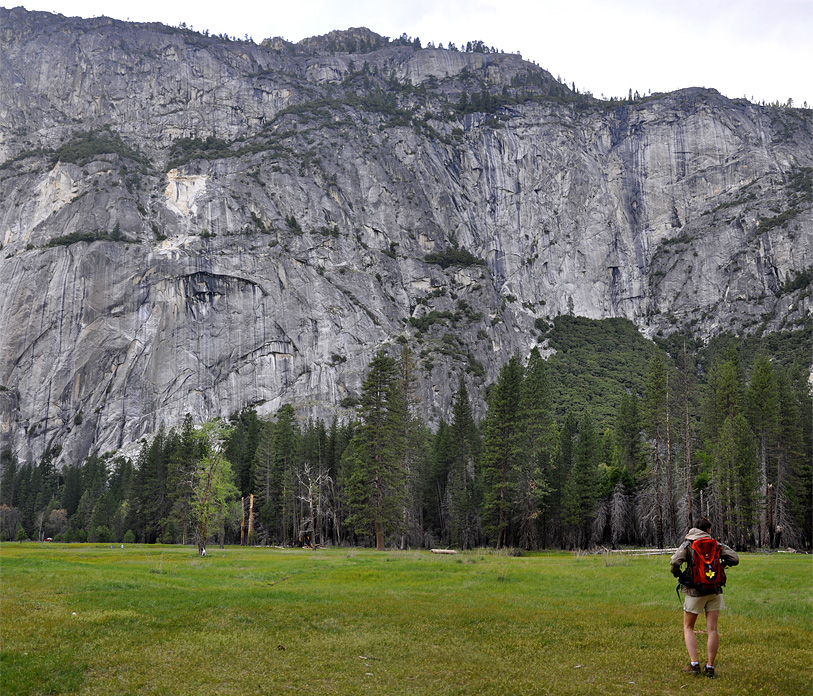 The valley can make one feel pretty small.
El Capitan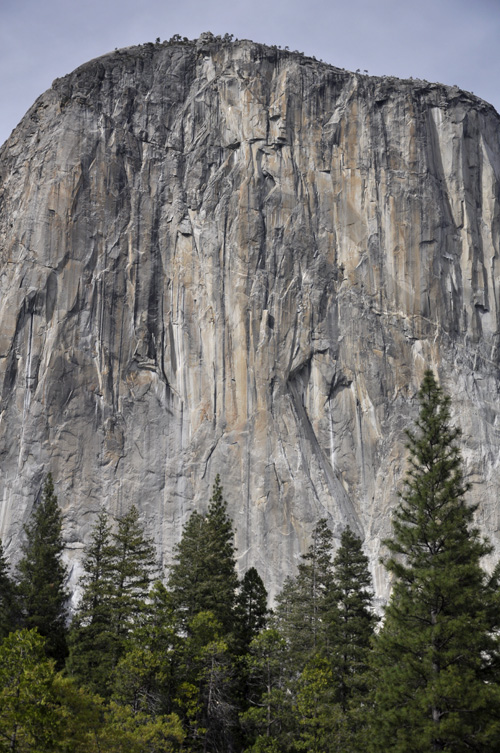 We marveled at El Capitan, a vertical peak that
rises over 7,500 feet above the valley.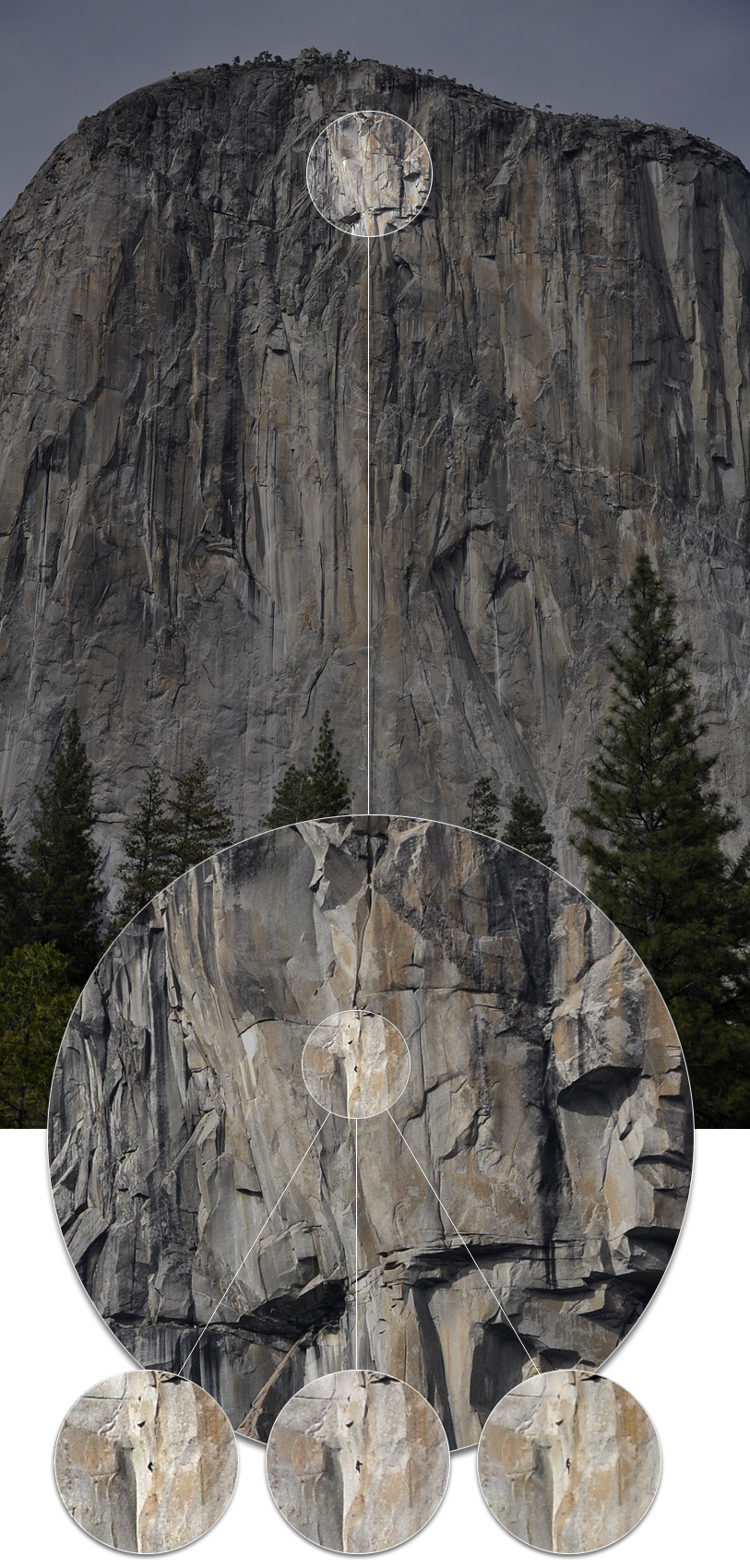 Then after squinting through some binoculars we marvel at a climber who nears the peak.