Center Portion
Center Portion is a unique salon space committed to producing provocative thinkers and art-makers who inspire us to feel and think critically. The website had undergone several re-designs in the past and it was time to freshen things up with a rebuild from one CMS to another. Using Drupal as the platform, I redesigned the site from ground up while leveraging many of the strategic efforts that made the past site such a success.
Project Highlights
Responsive design that looks great from the desktop computer to the handheld device, and everything in between.
Custom event scheduler and display for past events.
In completing the redesign, leveraged the best design elements from the older website and modernized everything from functioanlity to visuals.
Custom Drupal site build and theme.
Project Info
Client
Center Portion
Agency
On Track Marketing
Work
Website Design, Front-End Design, Back-End Development, Responsive Design, Drupal
Responsive Design
It was important to make sure the new Center Portion website looked great on every device. I took a mobile-first approach to ensure critical information was presented quickly for mobile phone users while tablet and desktop users got a richer view of everything.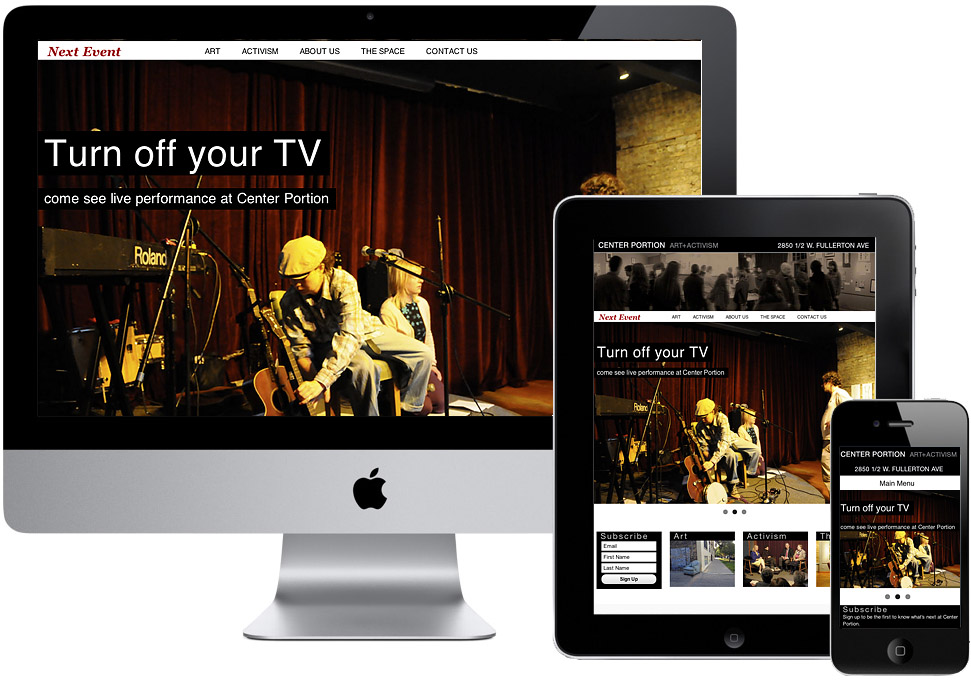 The result is a website that looks great for those on the go and others at the desk.