Mazda RX-8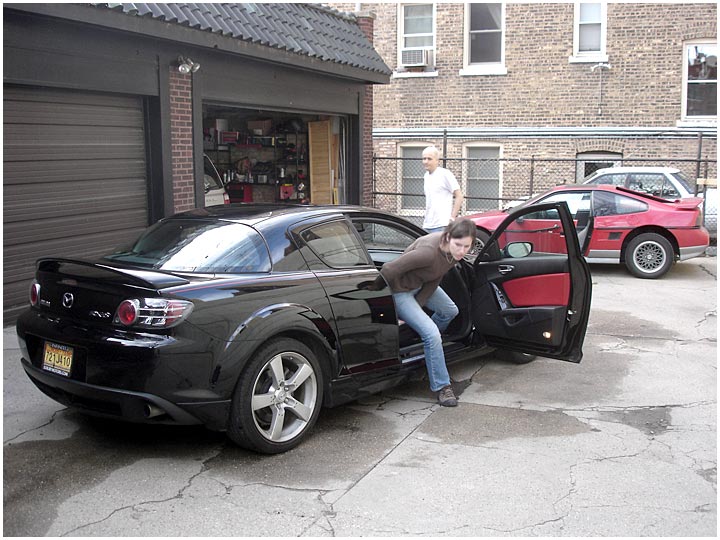 Jon and Kate roll up in their new Mazda RX-8 GT.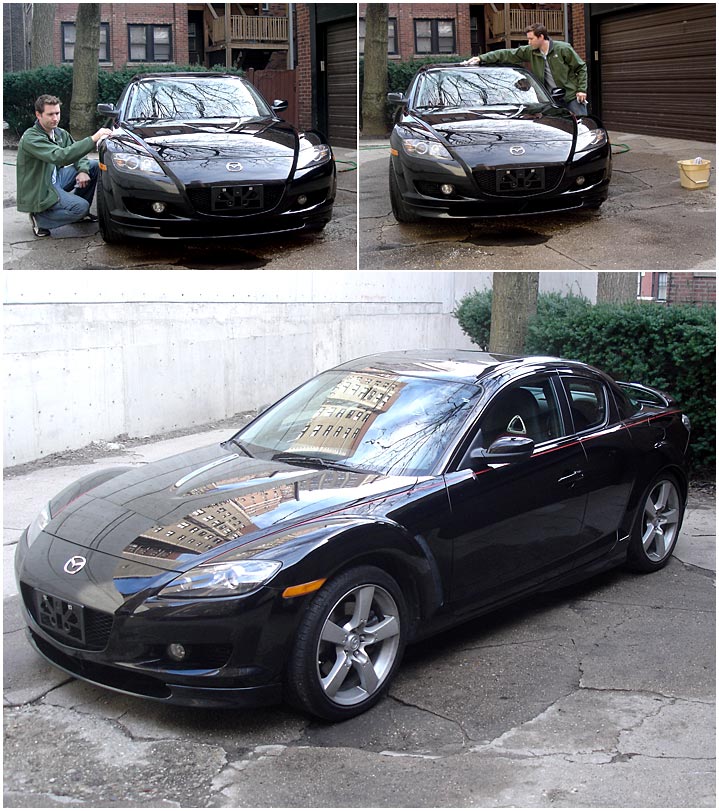 I scrub my baby down for the first time.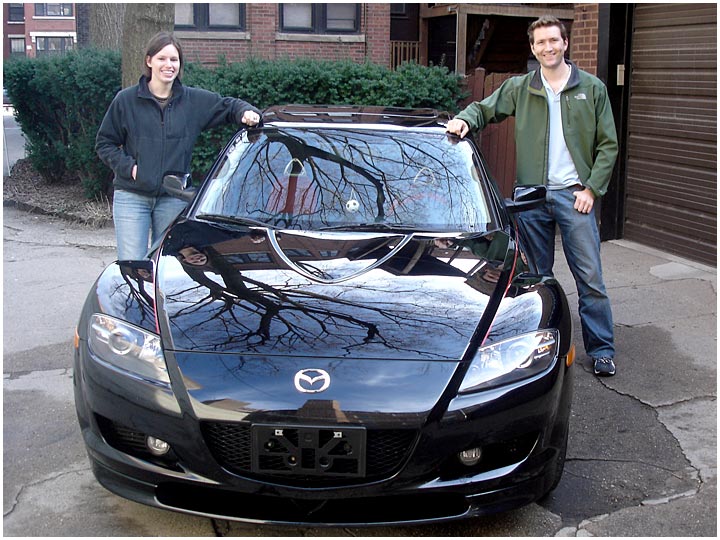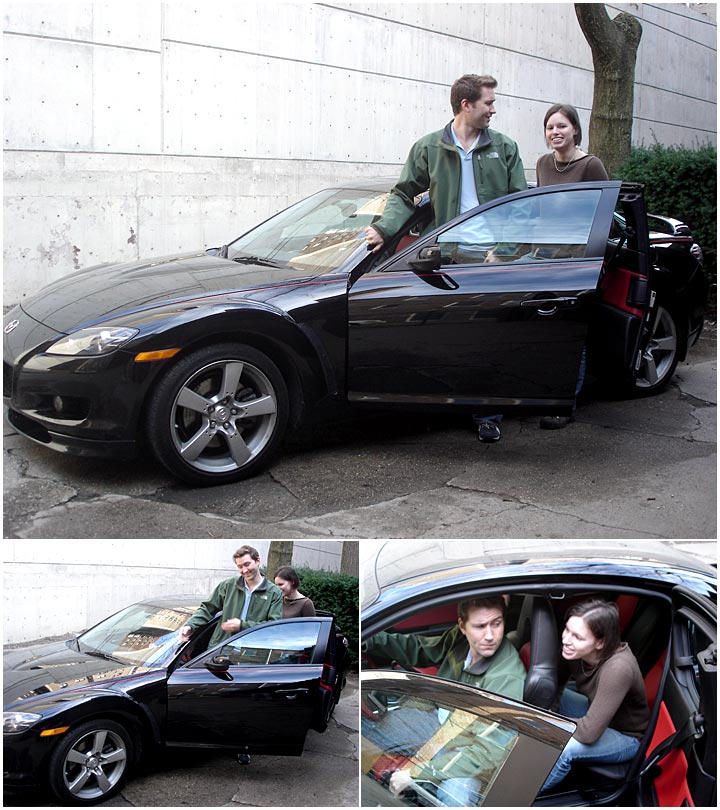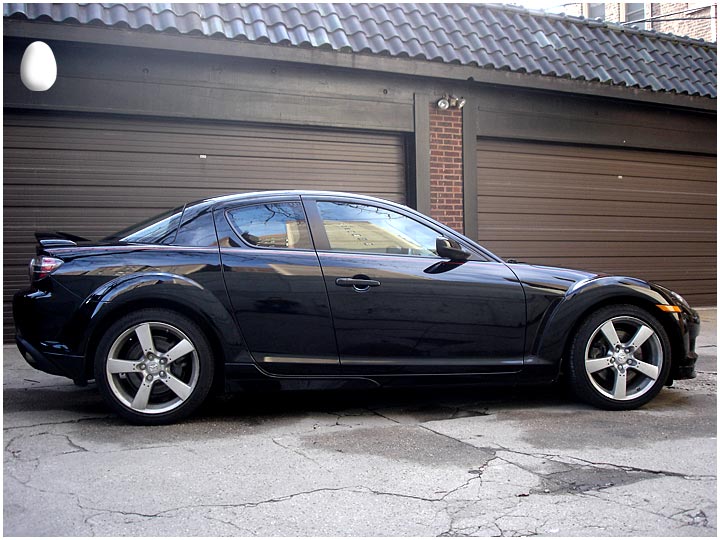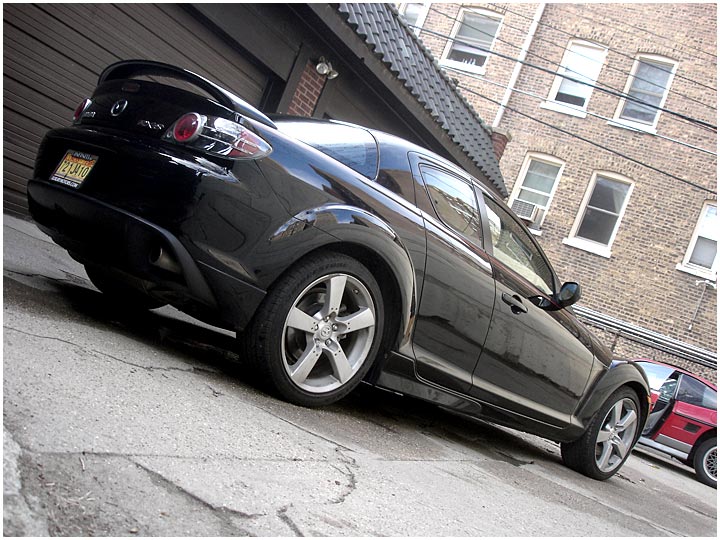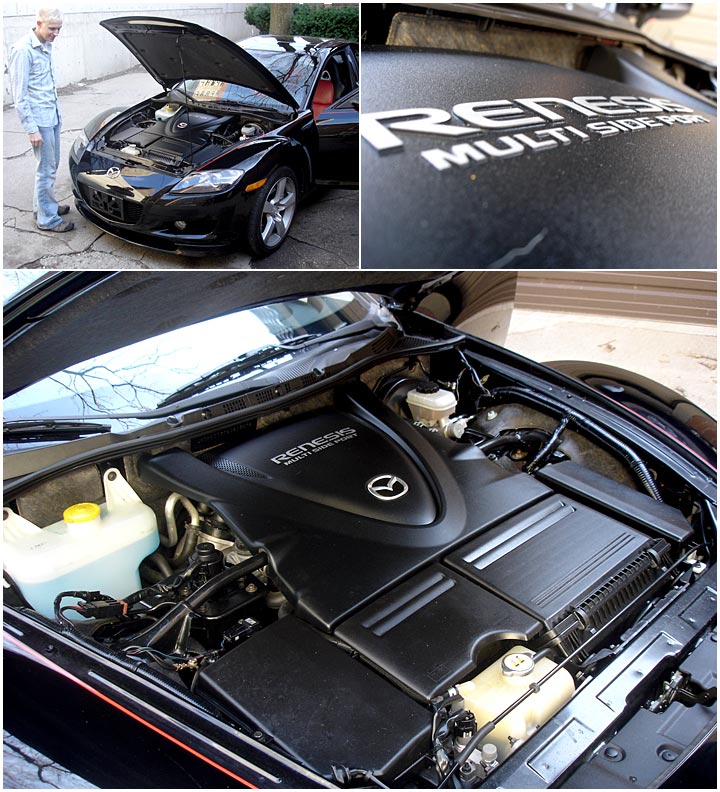 The rotary engine.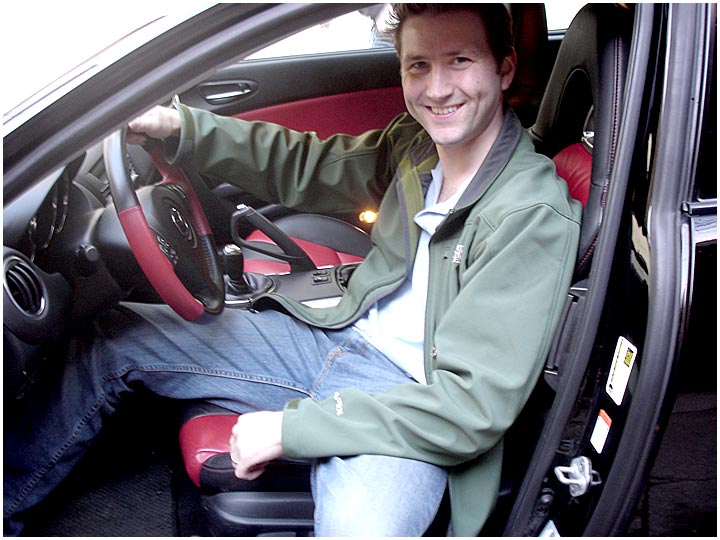 It's very comfortable in the cockpit.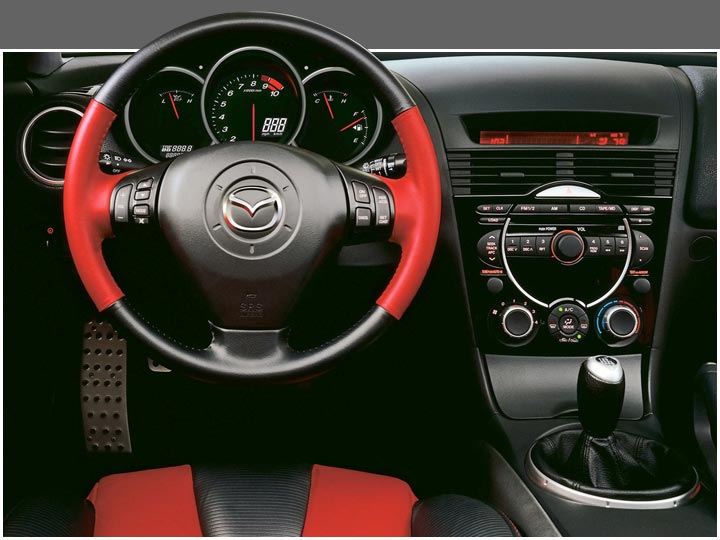 Mighty fine interior
Winter Tires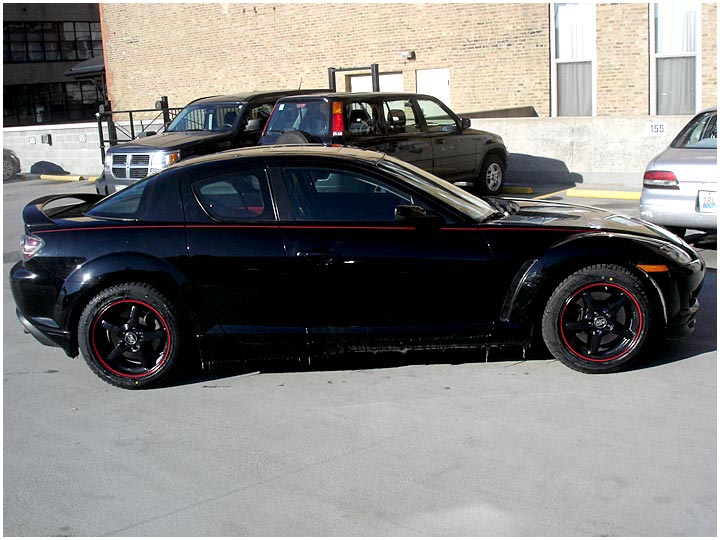 For the winter months, I've outfitted the RX-8 with
17" Bridgestone Blizzaks with MSW Type 16 Wheels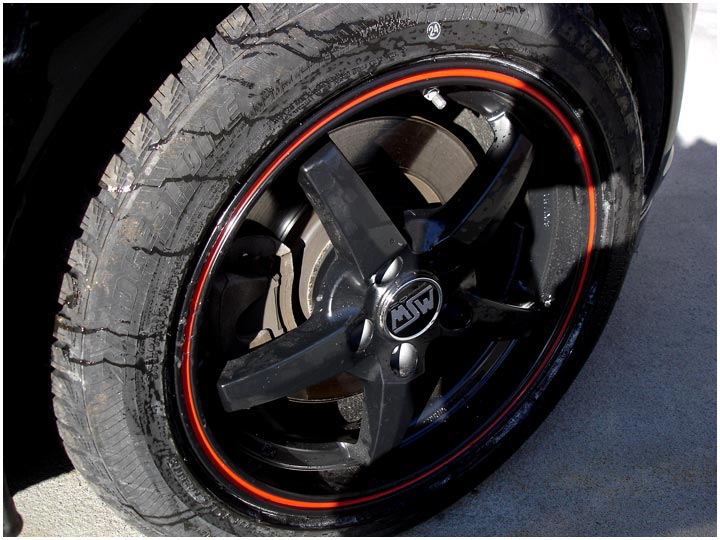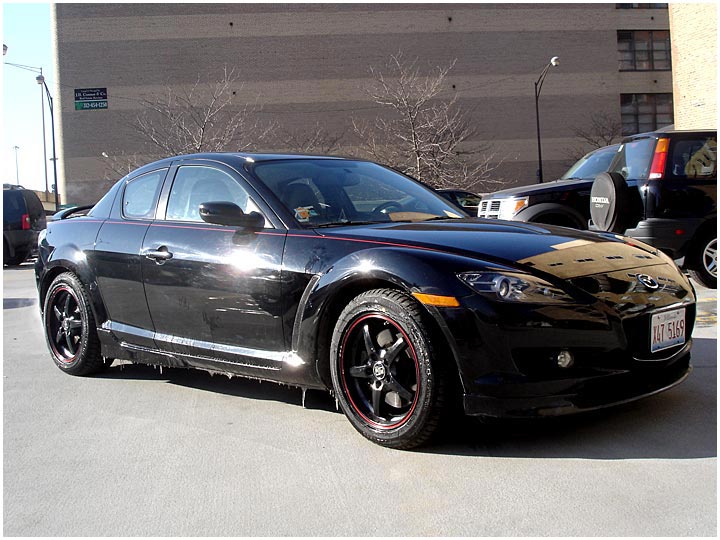 Virtually Awesome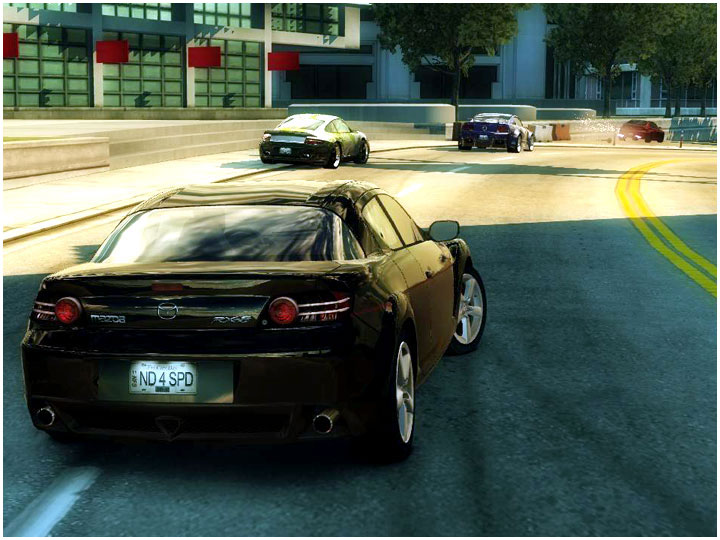 I take the RX8 for a spin...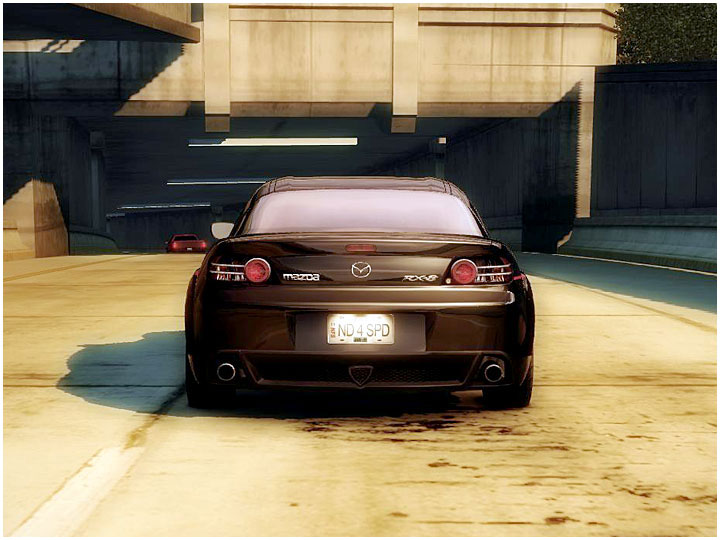 ... in a video game.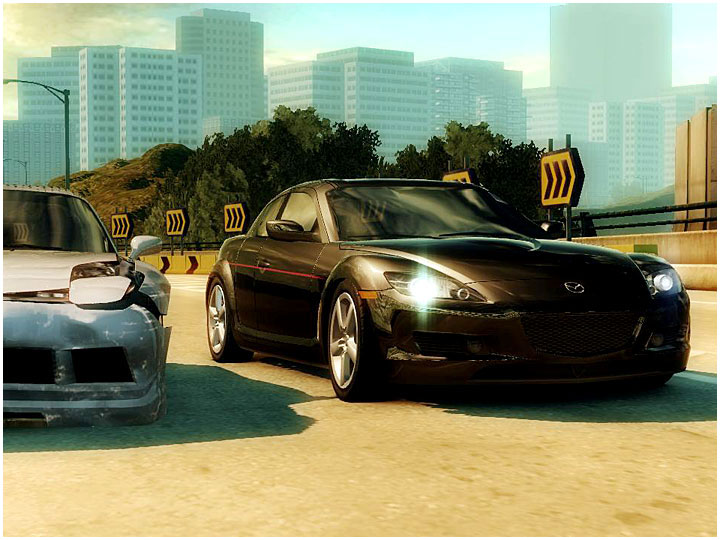 My competitor has done busted his headlights.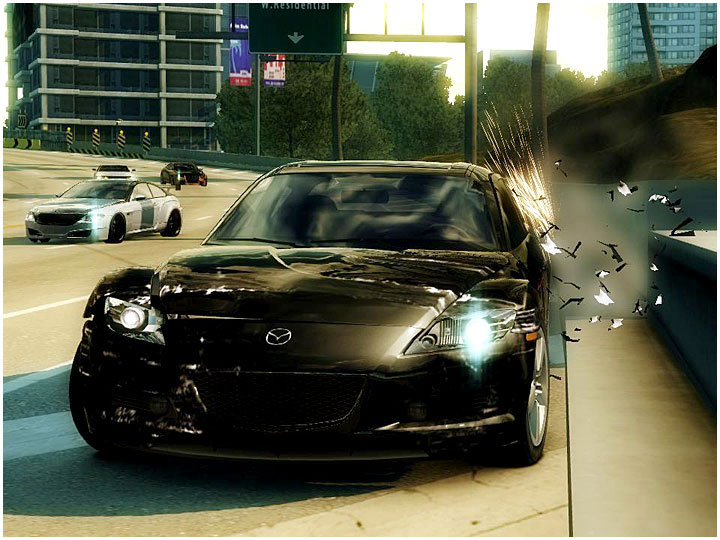 Oh Crap!!! There goes my rear view mirror.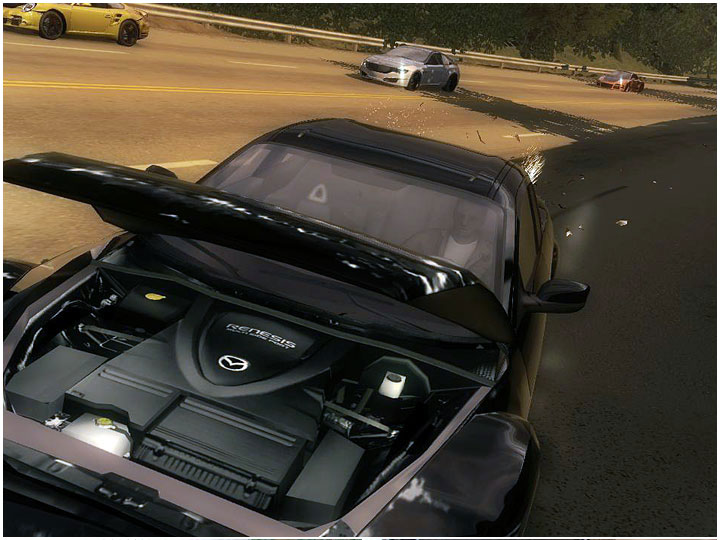 If you smash the car up enough, the hood will fly off revealing a strikingly accurate view of the engine.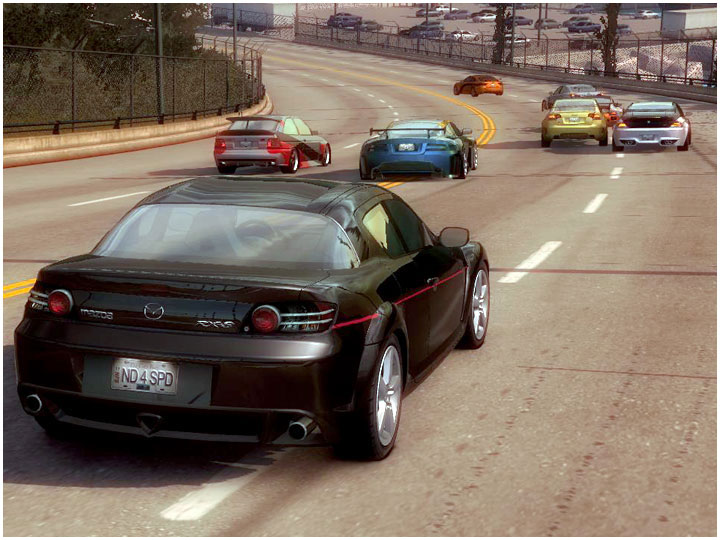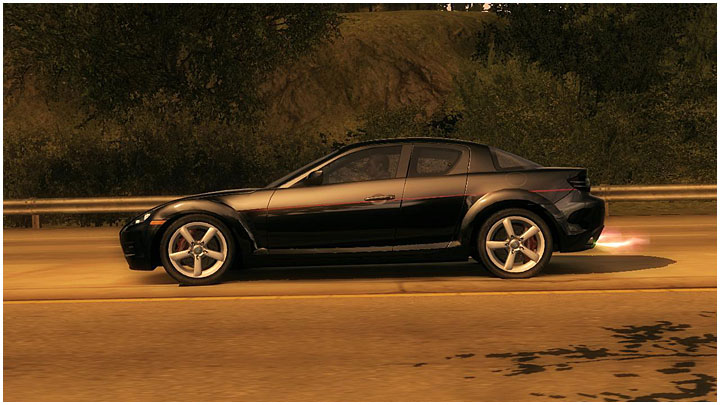 NOS!!! NOS!!!