Estes Park, Colorado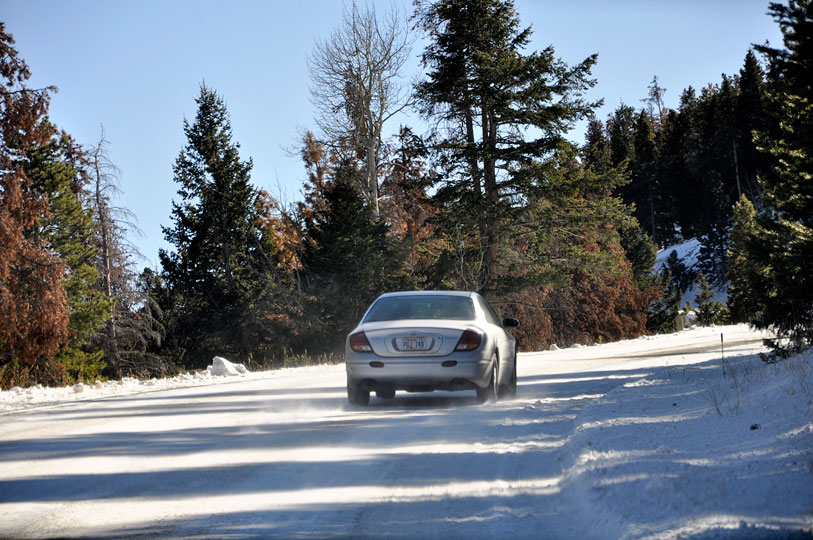 The familiar roads of Estes National Park lead us to some amazing sights.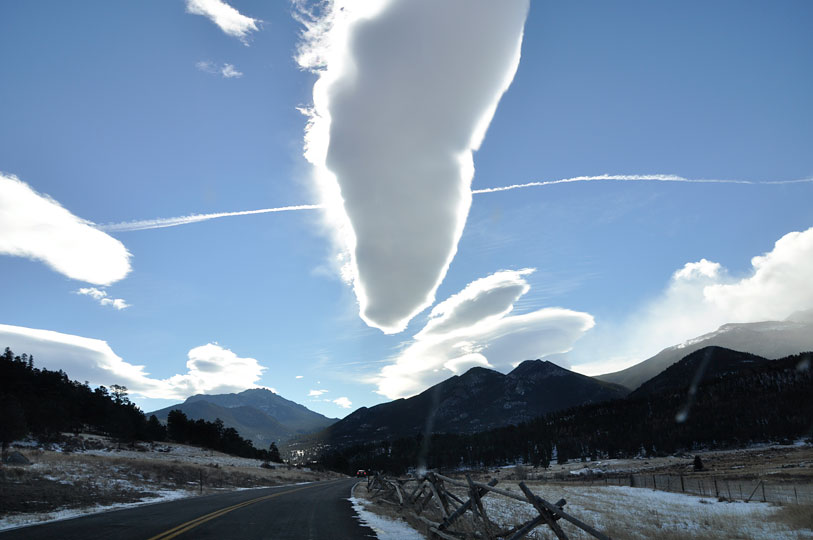 As big they may be, sometimes Denver's great clouds dwarf the Rocky Mountains.
This one looked like an airship passing over us.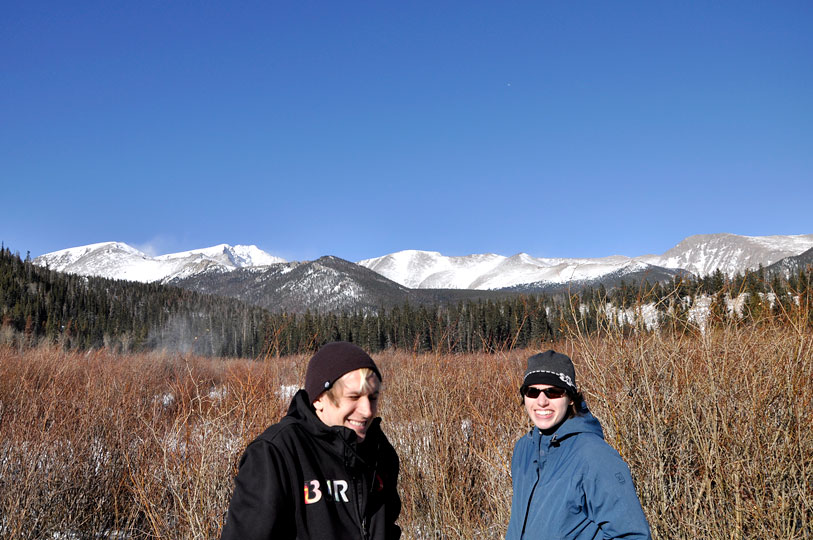 Joe, Kate and clear blue skies.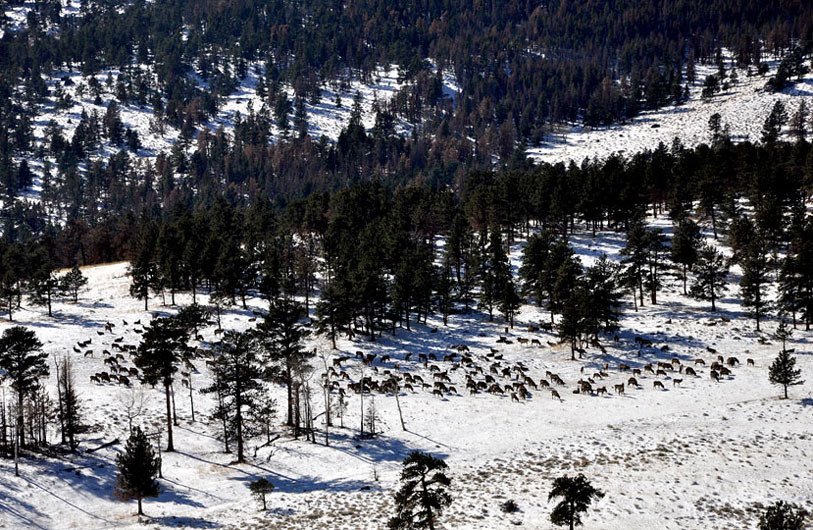 I've never seen so many elk grazing in one place.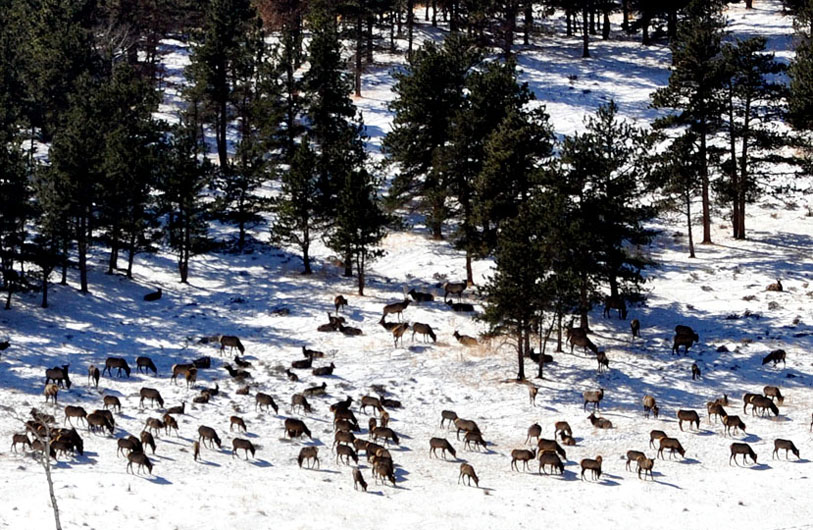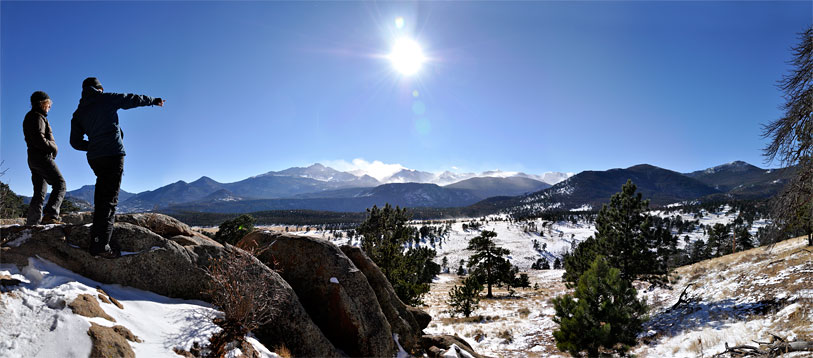 Kate points out Twin Sisters to Gretchen.

[+] Enlarge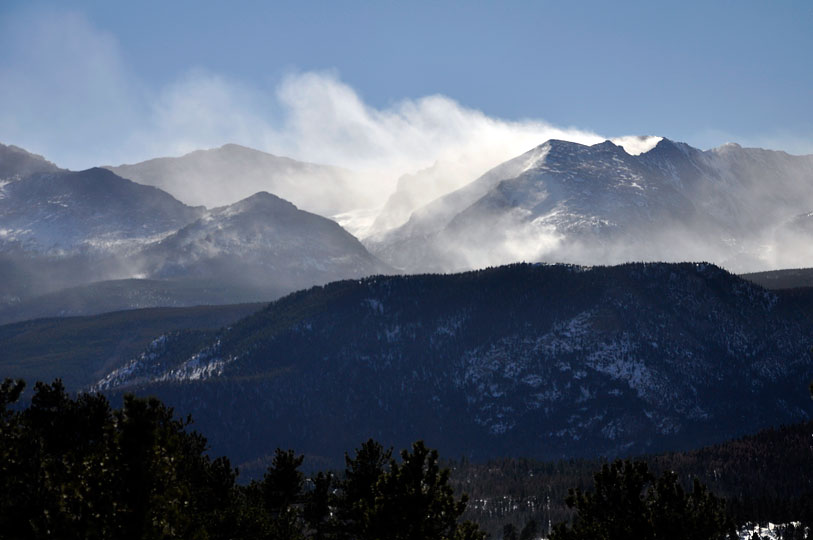 Heavy winds blow snowdrifts from the mountaintops.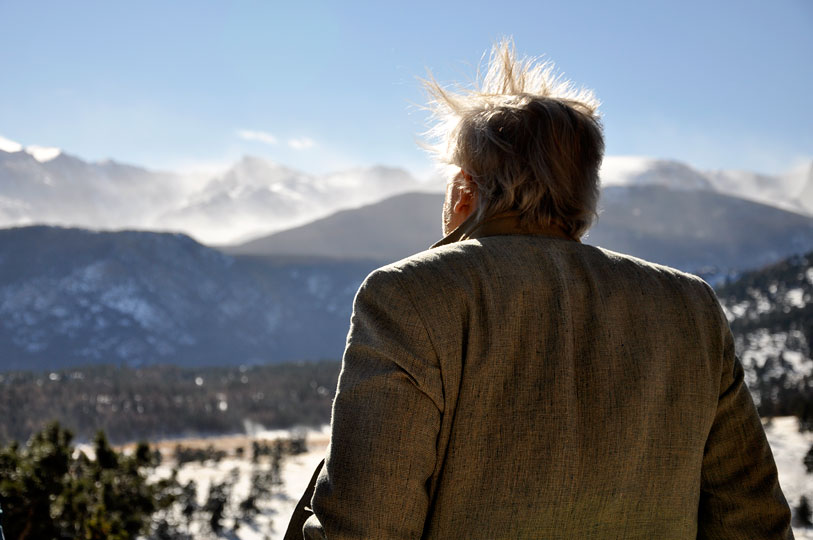 Dad takes in the clear mountain views in spite of the freezing wind biting at his face.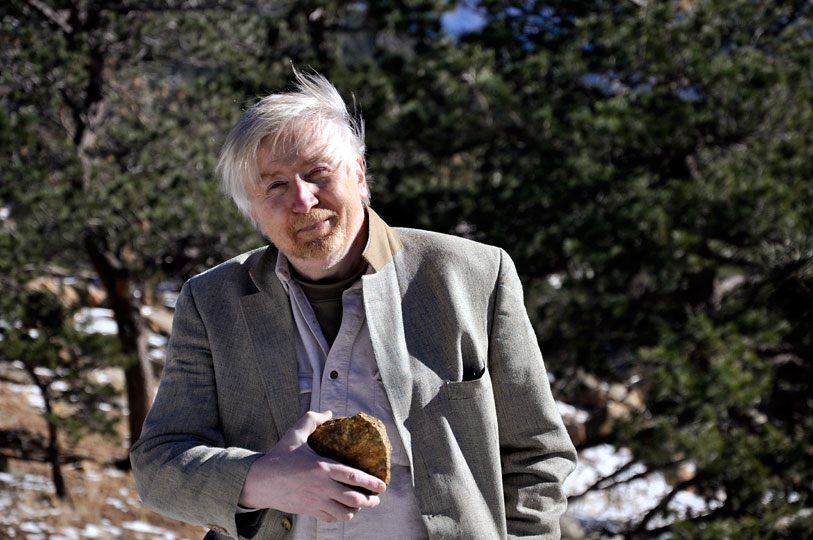 Dad finds himself a trophy.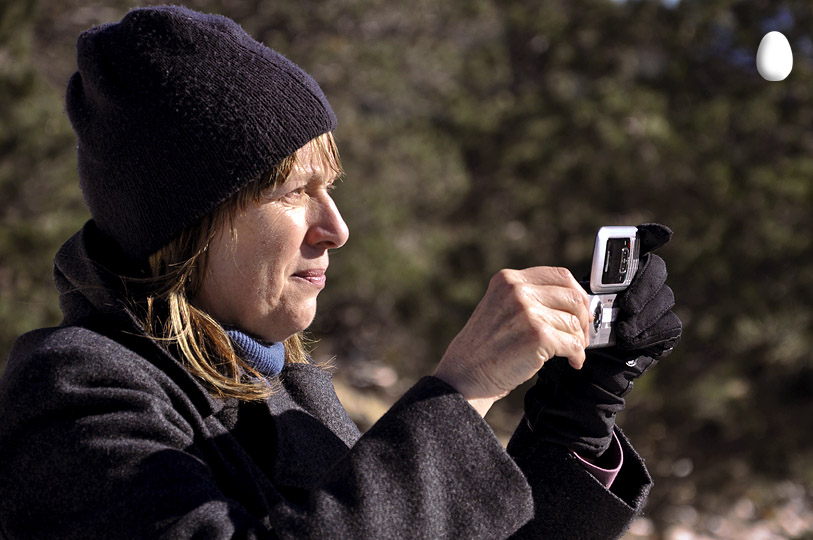 Mom, upgrade your cell phone!!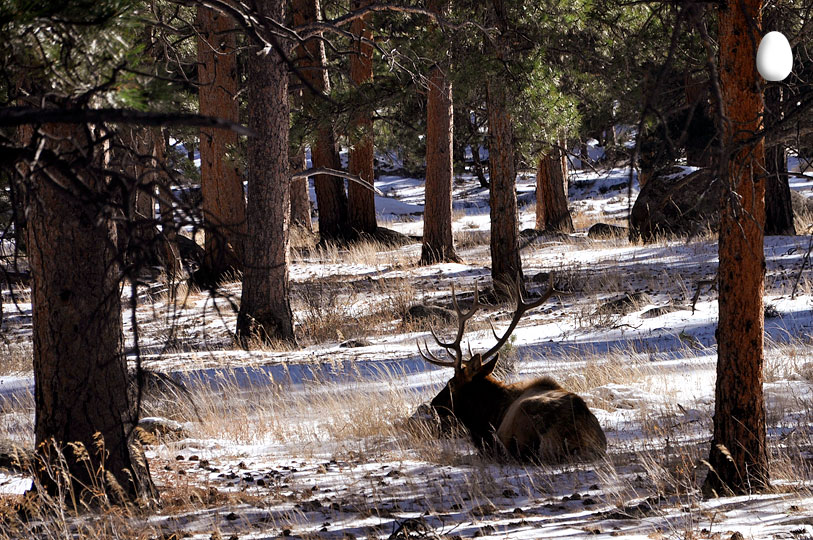 Wildlife spotting!
I caution Joe not to startle an elk which had blended in with its surroundings.
Bear Lake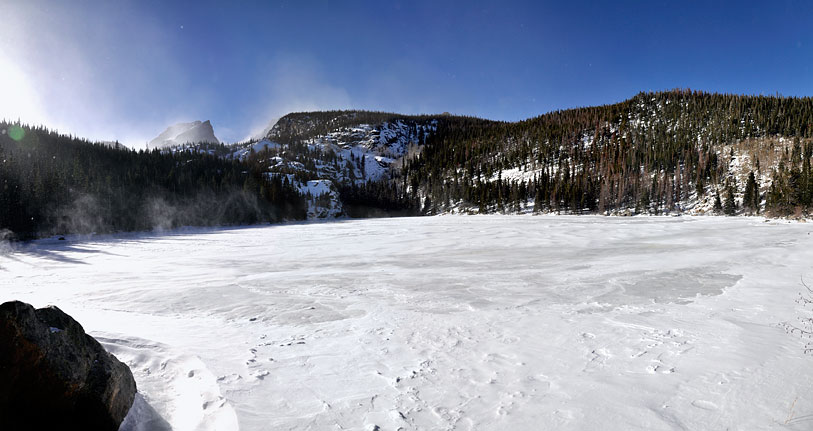 Bear Lake is frozen solid.

[+] Enlarge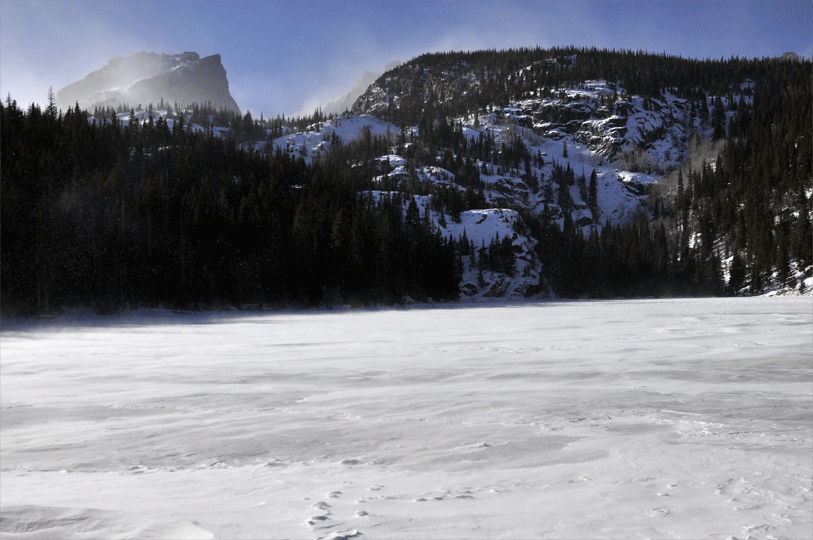 Blustery winds tear across the icy surface.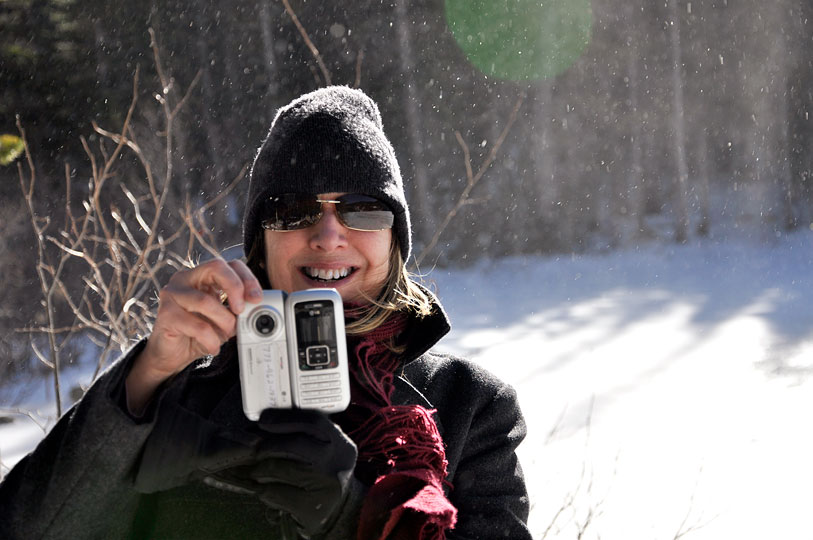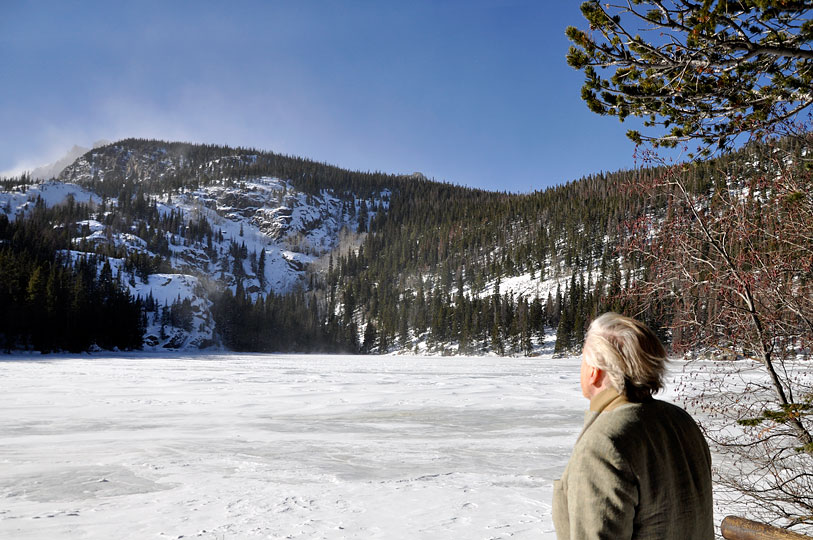 Our Cozy Cabin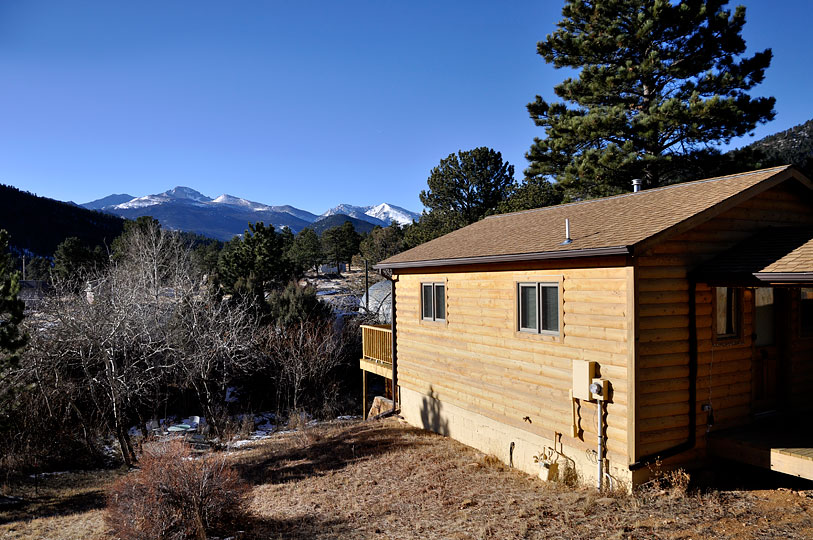 Our cabin had a terrific view right out to Longs Peak.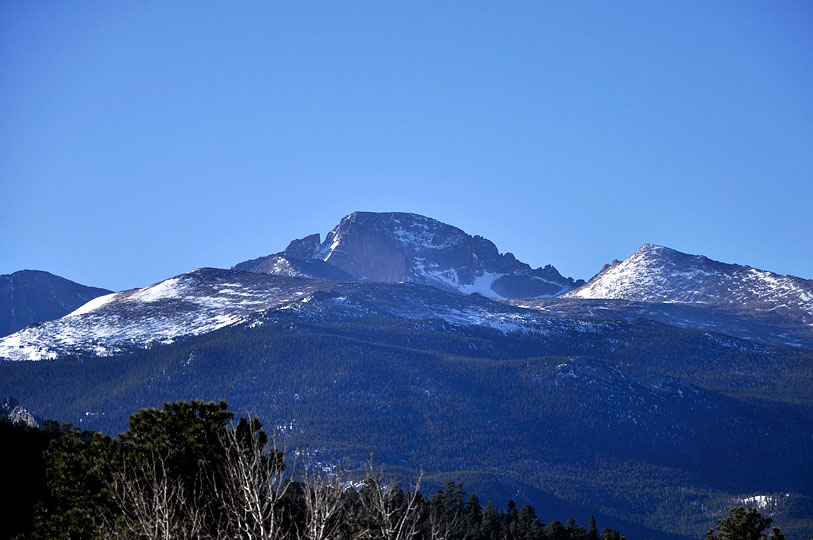 The 14,259 foot tall Longs Peak looms in the distance.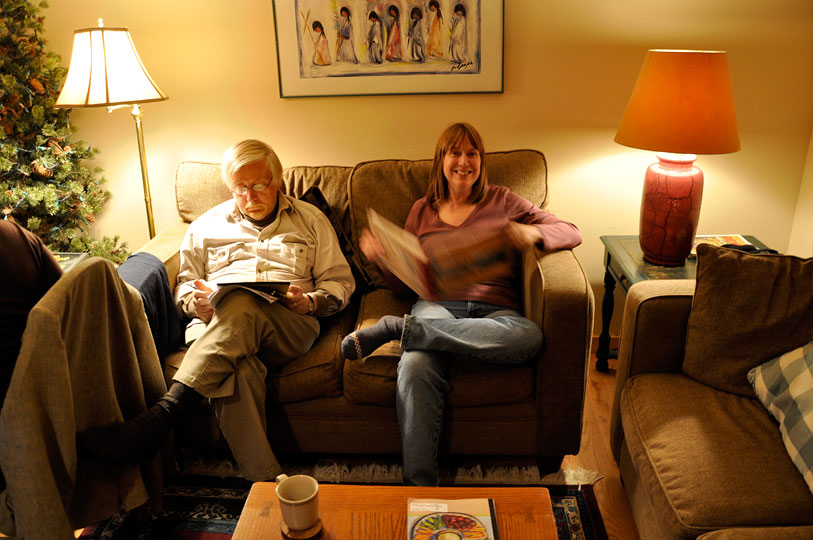 Back inside, we enjoy warm comforts.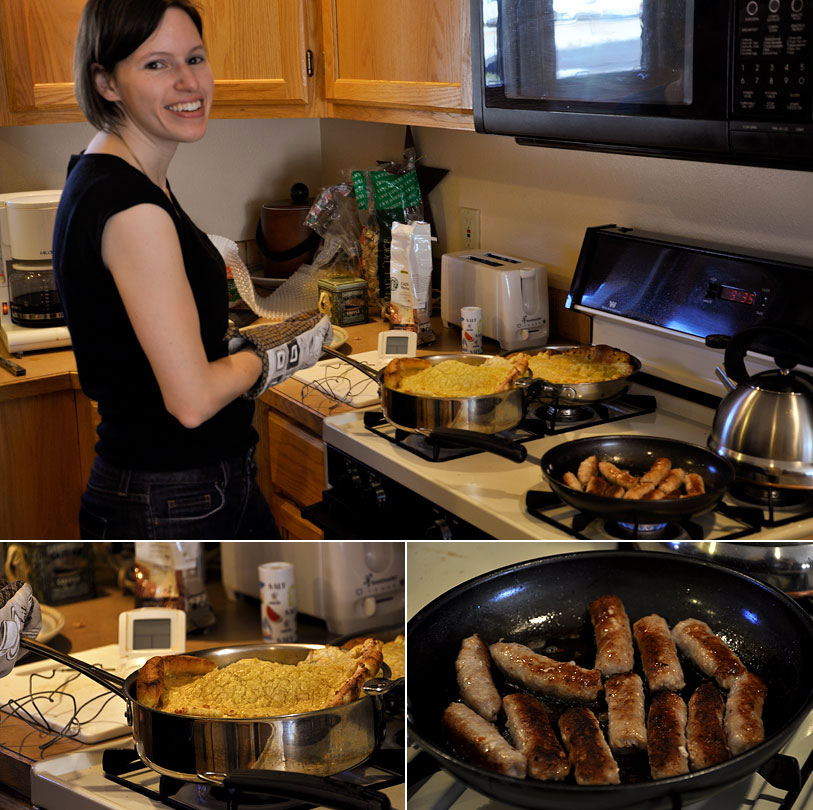 Good hearty breakfasts fueled each afternoon of hiking.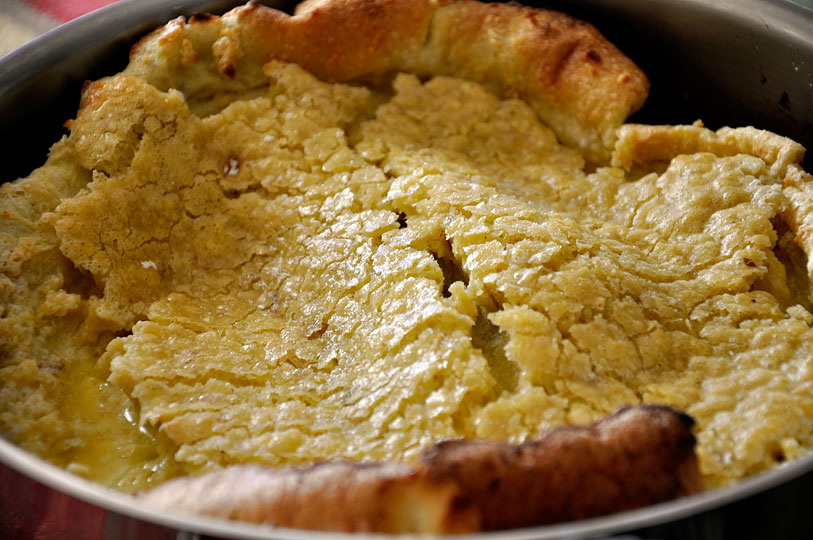 Close-up of a "dutch baby."
The 1,500 Piece Epic Puzzle Adventure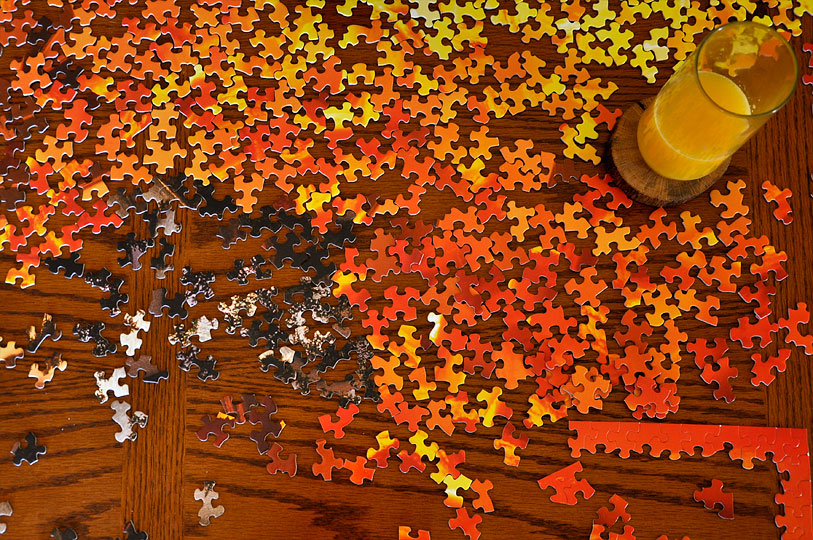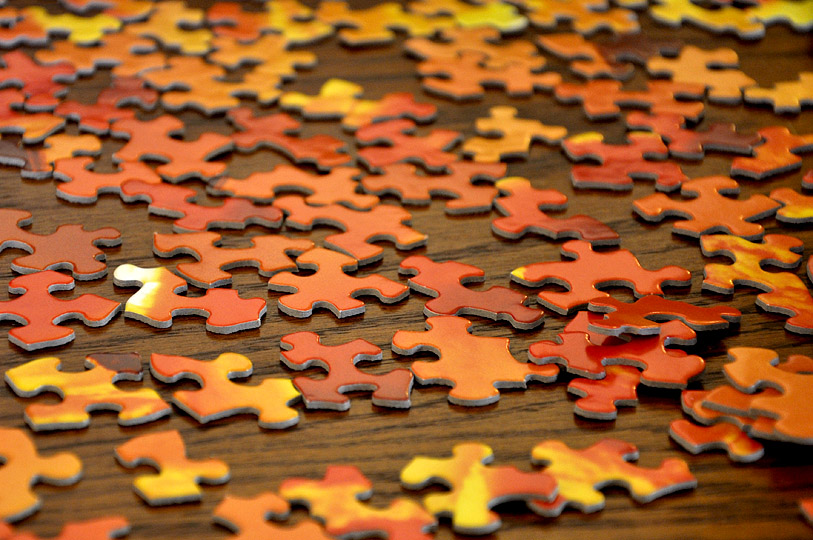 Oh Mercy! So many of the pieces looked exactly the same!

A 3-day marathon.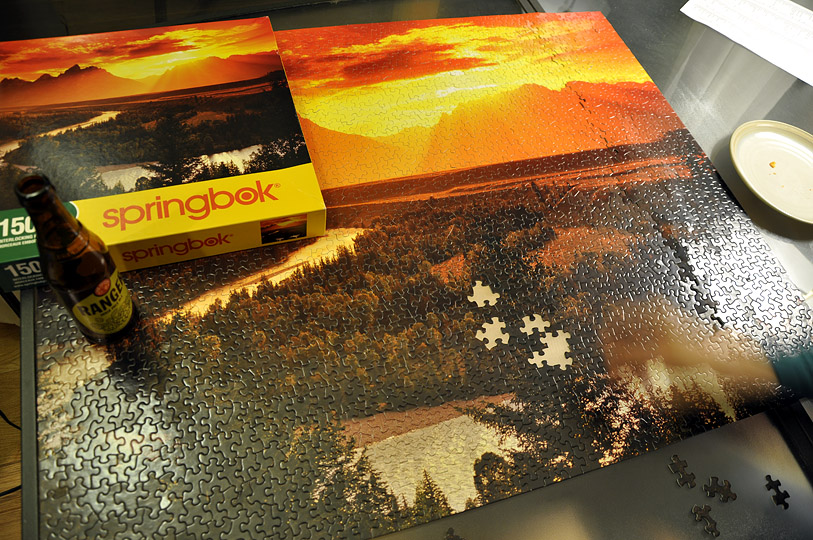 The last pieces are easily solved, except for ...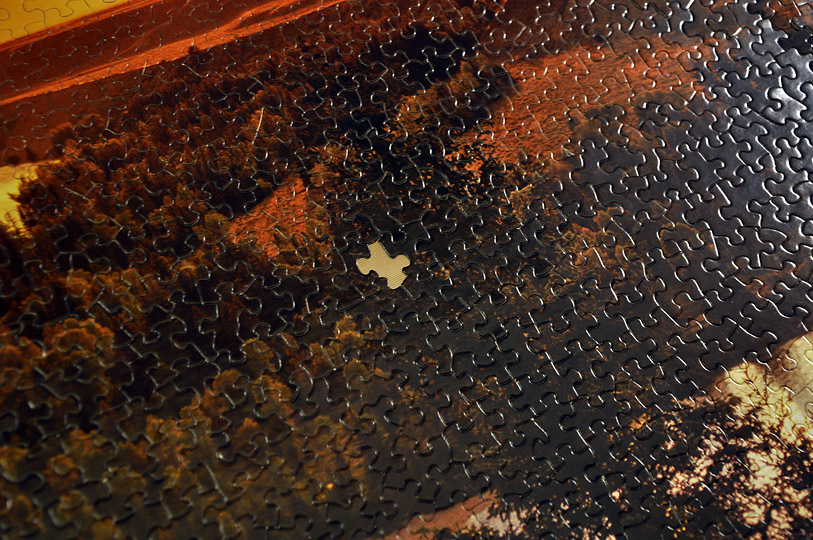 The missing piece!!
1,499 pieces completed.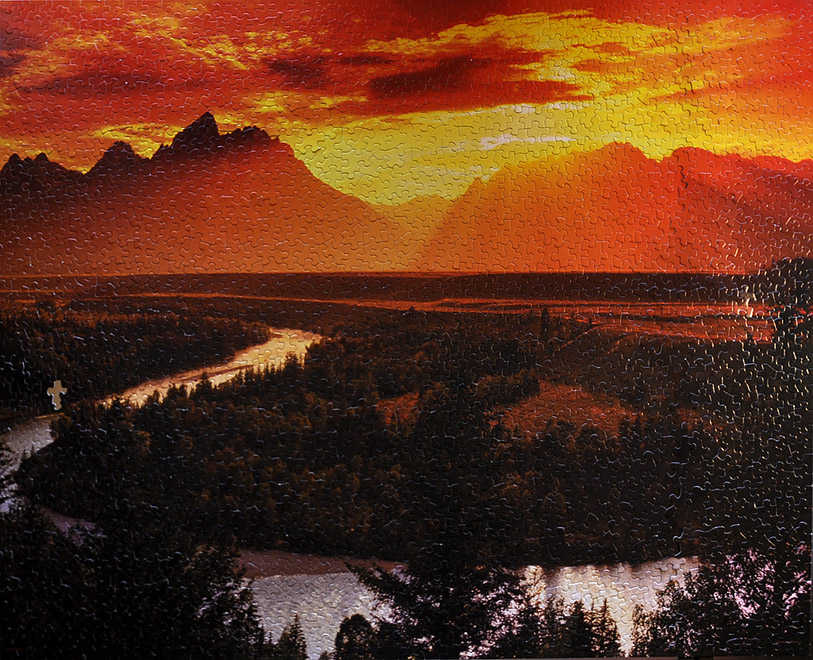 Thanksgiving Feast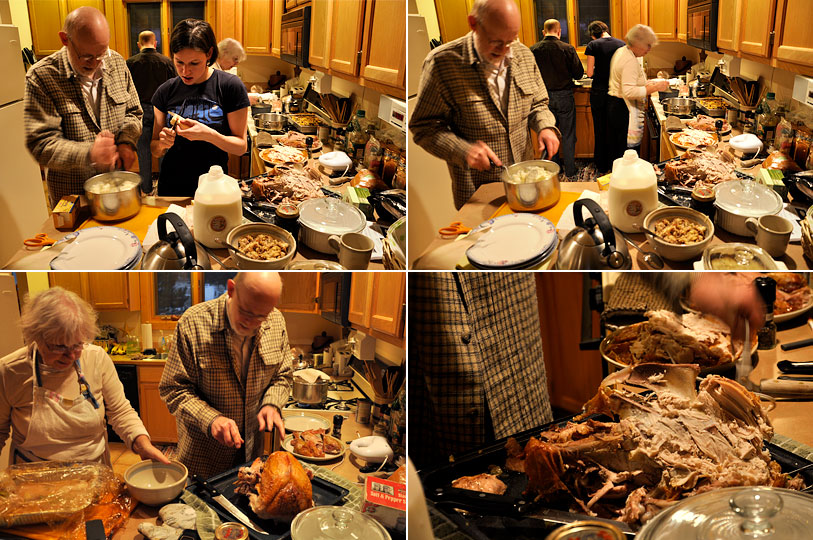 Preparation.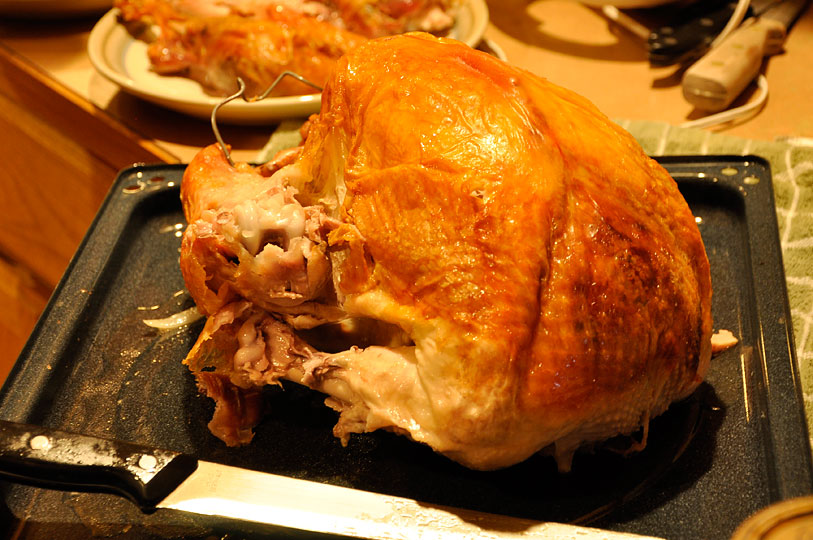 Turkey.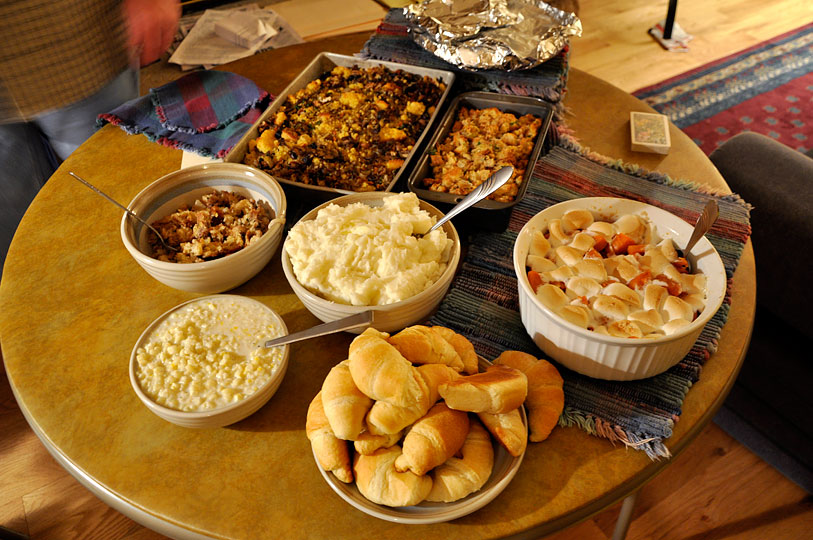 Sides.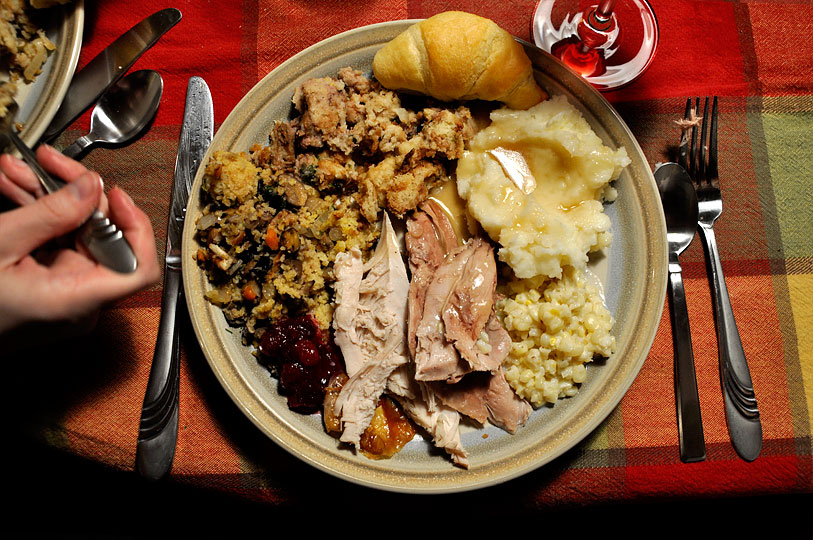 Feast!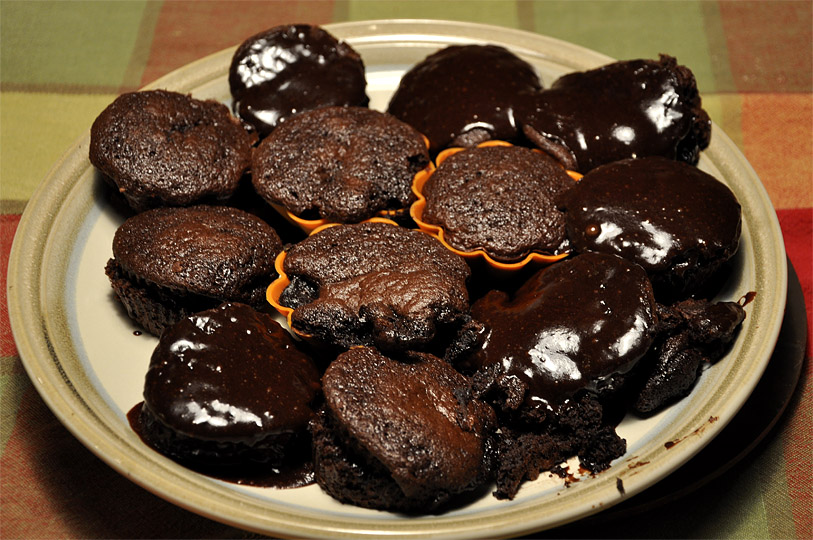 Joe made some chocolate whoopee pies.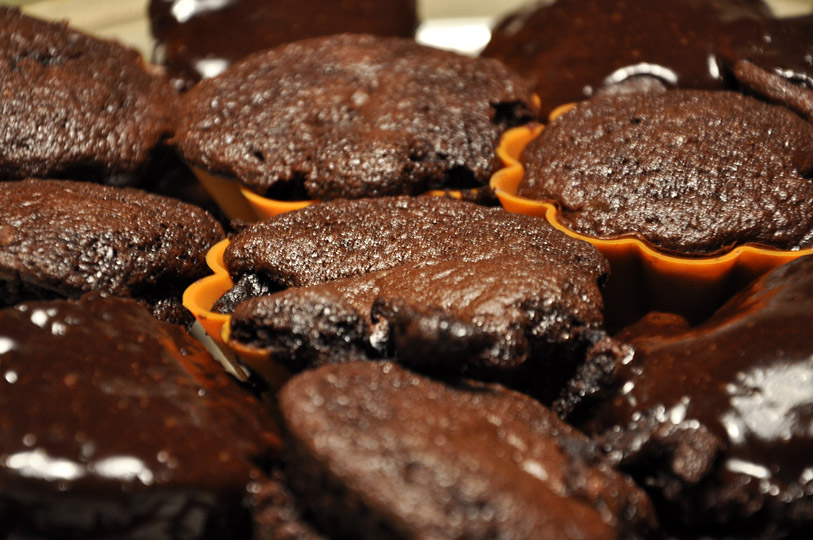 A landscape of glorious chocolate.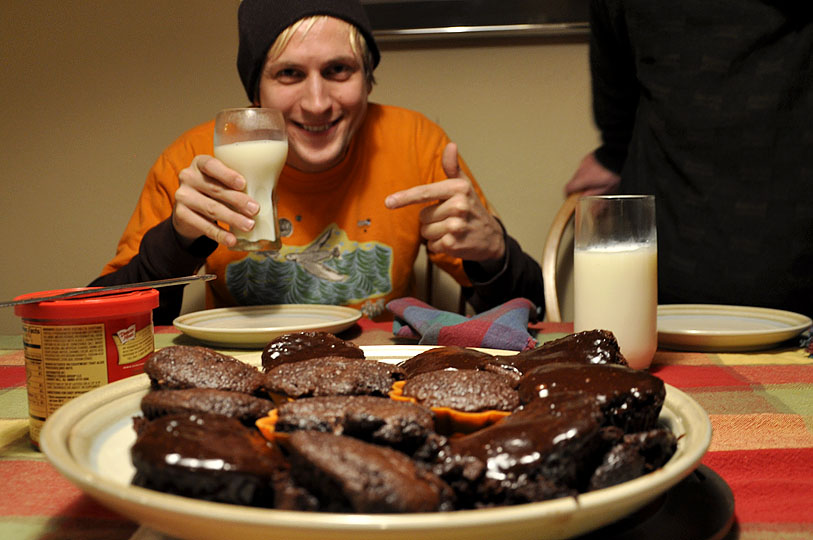 Goes well with milk!!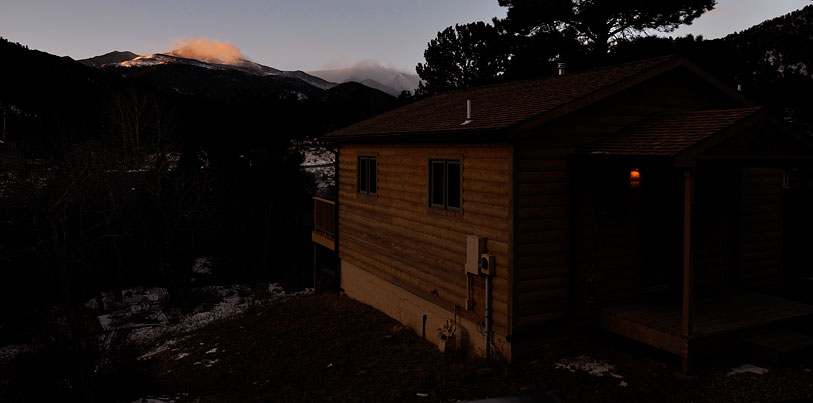 We sleep well and the sun was waiting for us as we woke from our tryptophanian slumber.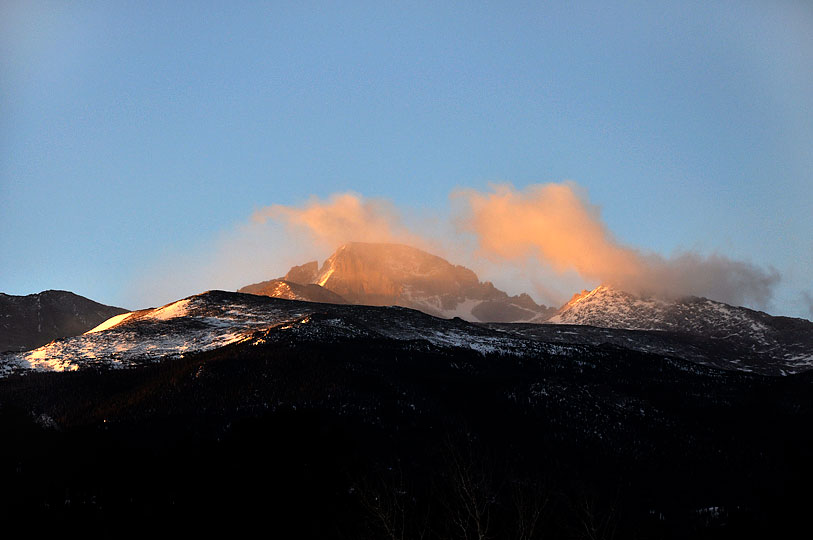 Our next day awaits...