Clearwater Beach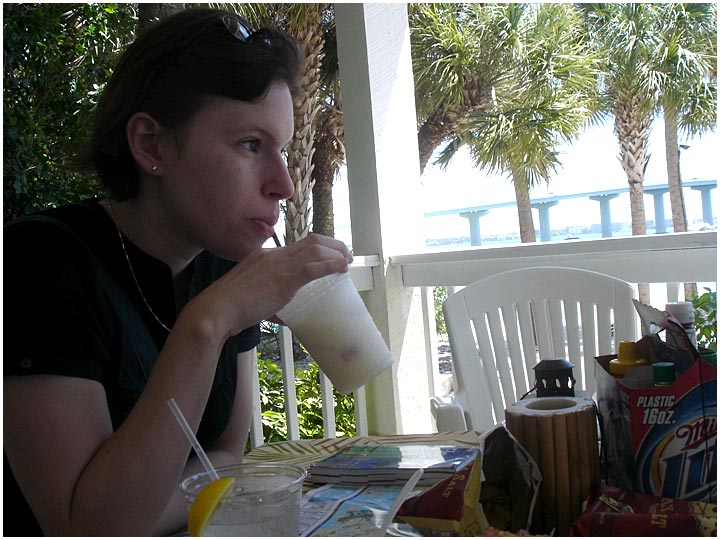 Kate slurps down a Pina Colada at our hotel's beachfront bar.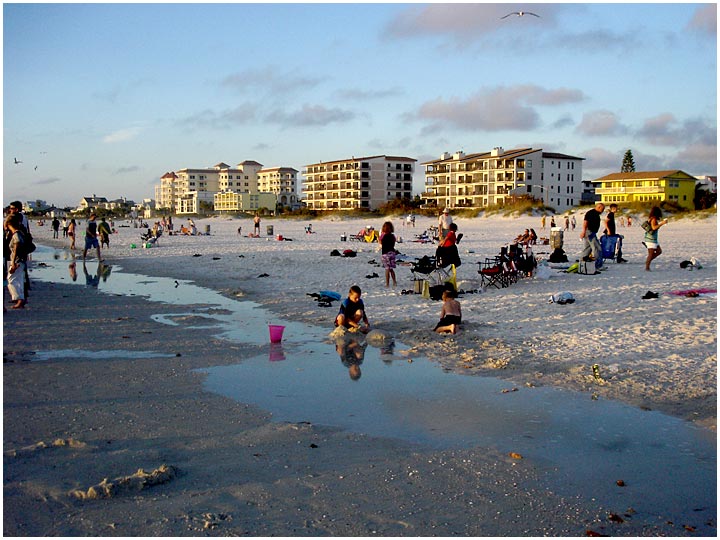 Rollover to pan the Clearwater beachfront at sunset.
Click and hold to zoom in.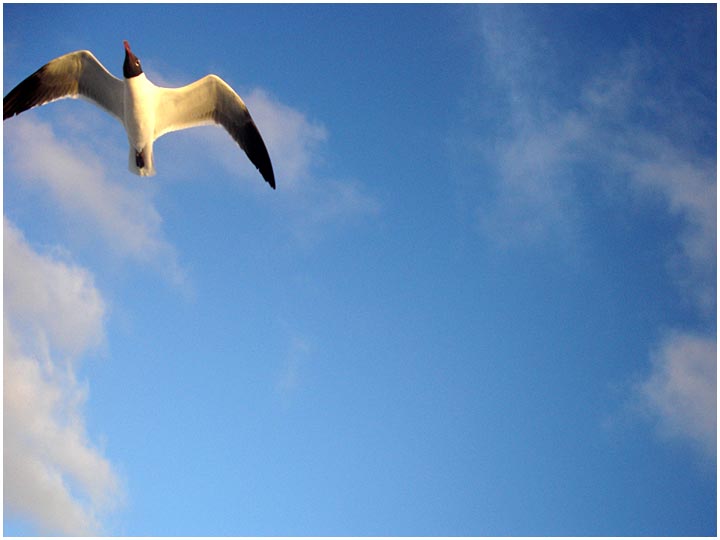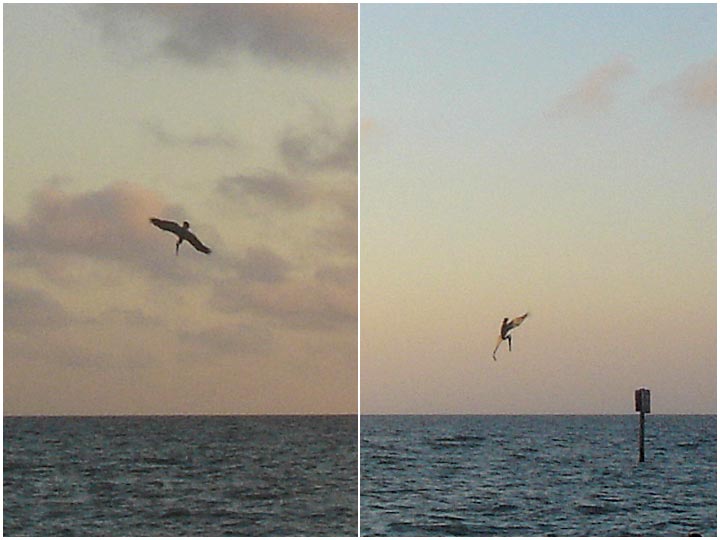 I watched pelicans divebomb into the water for their dinner as the sun set down.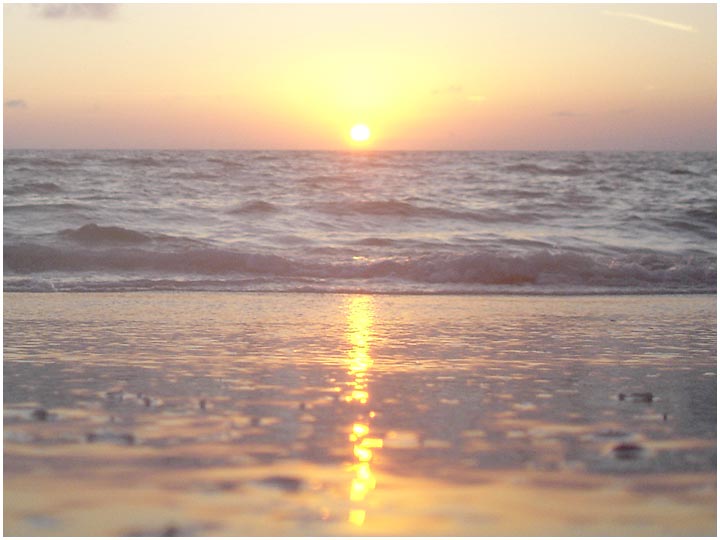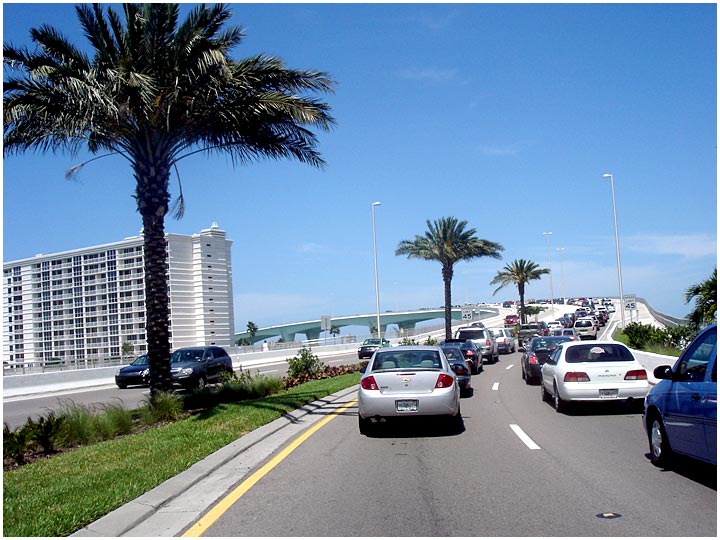 We set out for St. Petersburg and the traffic on the
Clearwater Memorial Causway has never been better.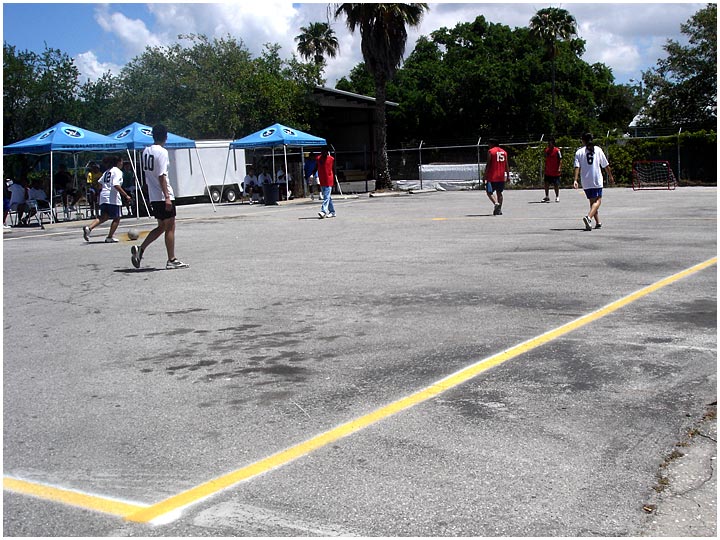 We stopped on the way to watch some street soccer.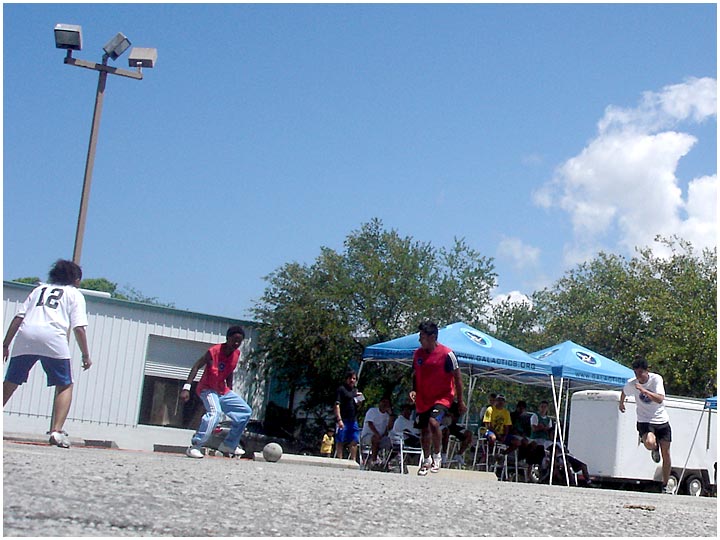 I've never played on pavement before but am sure
it'd keep me from slide tackling too much.
Daliwood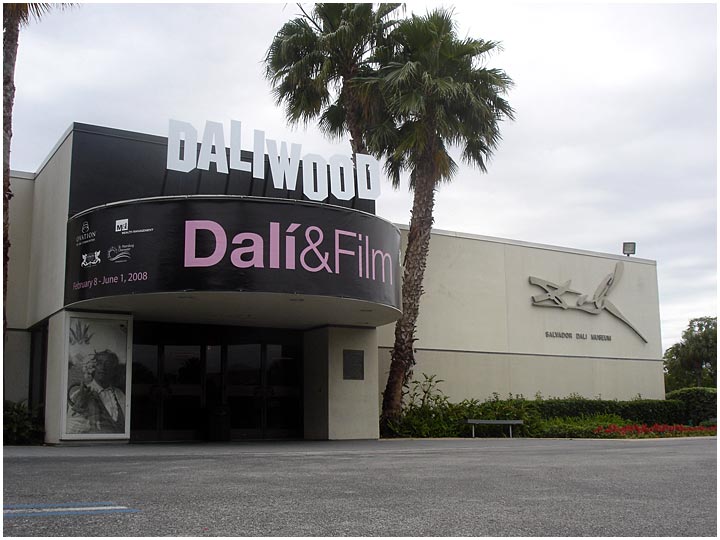 We visited Daliwood, home of the largest collection of
Salvador Dali paintings in America.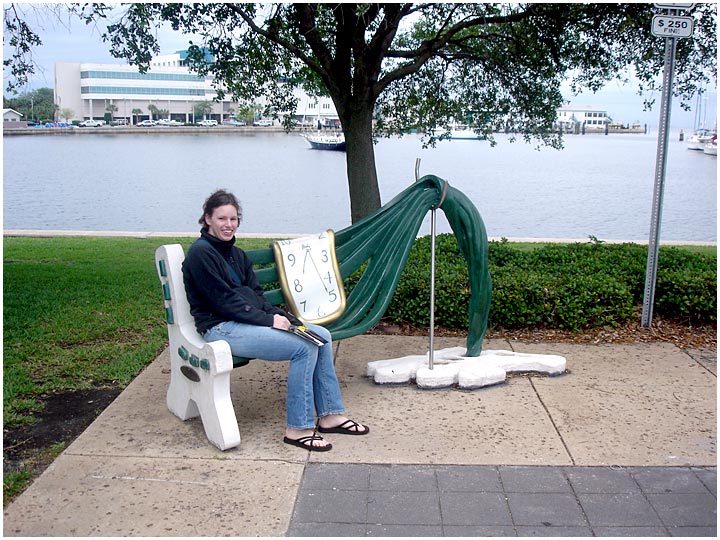 Kate enjoys a sit on the bench outside the Dali museum.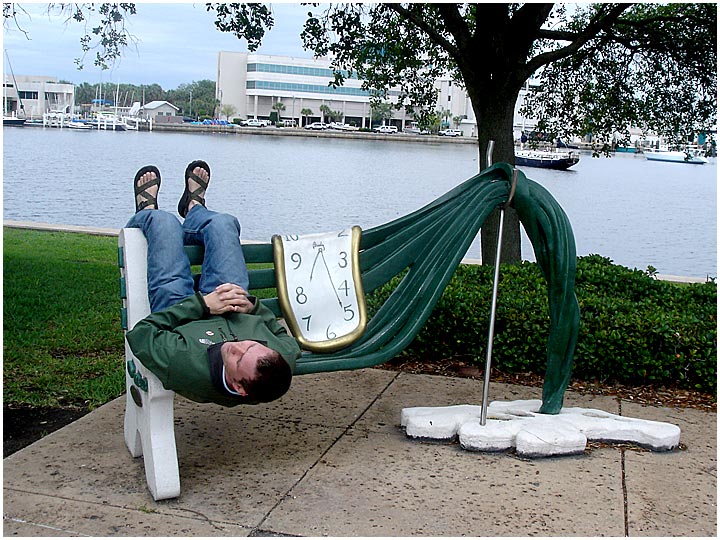 .muesum ilaD eht edistuo hcneb eht no tis a syojne noJ
Tampa Bay Rays vs. Baltimore Orioles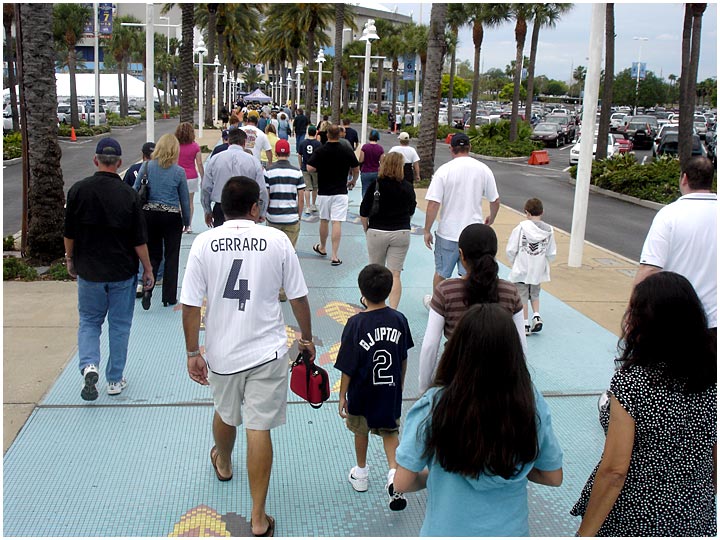 The Rays fans are out in droves... and so is one Liverpool fan.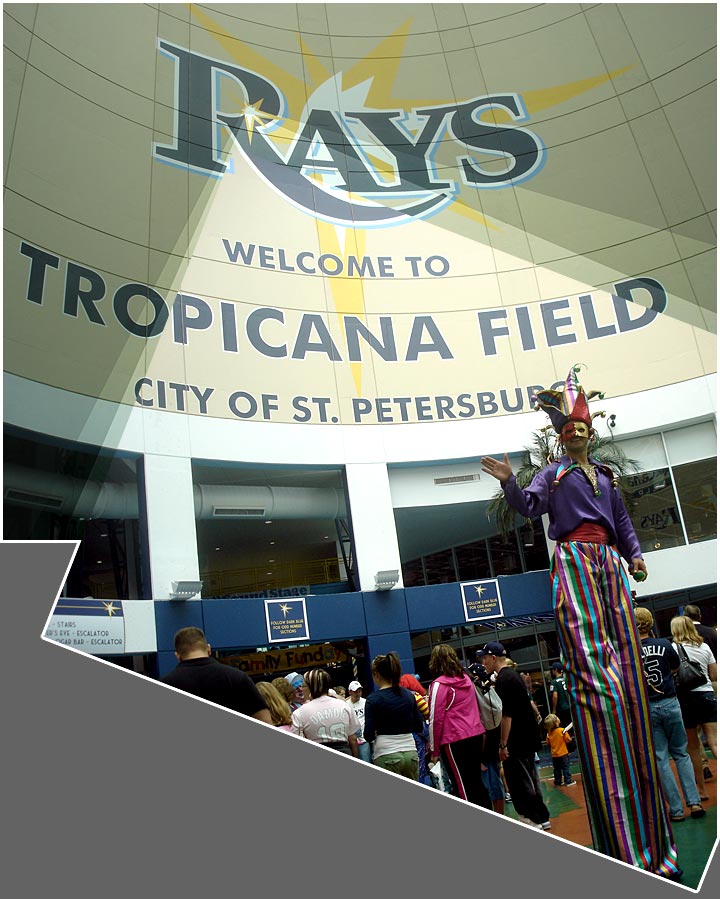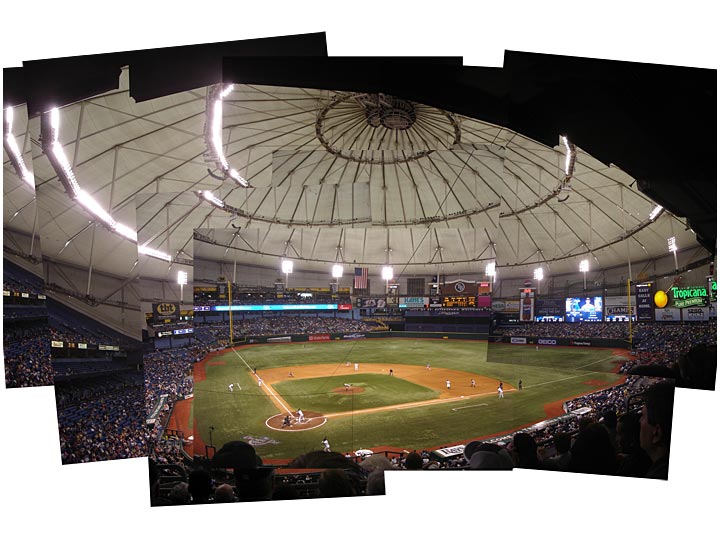 Topicana stadium.
It kind of felt like a large flying saucer was hovering above the field the whole game.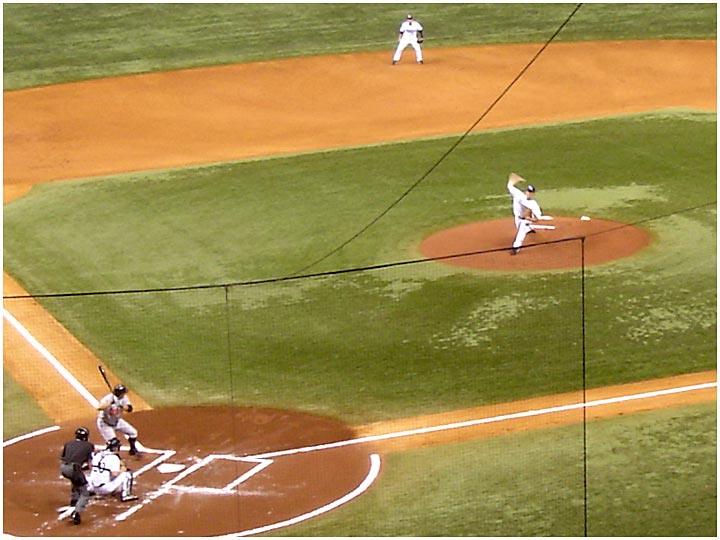 The first major league pitch of Tampa Bay starter Jeff Niemann's career.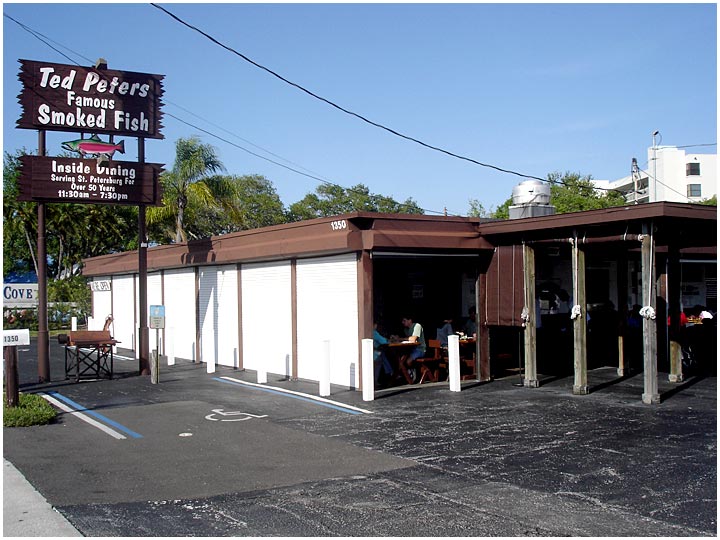 After the game we stopped at the Smoked Fish House.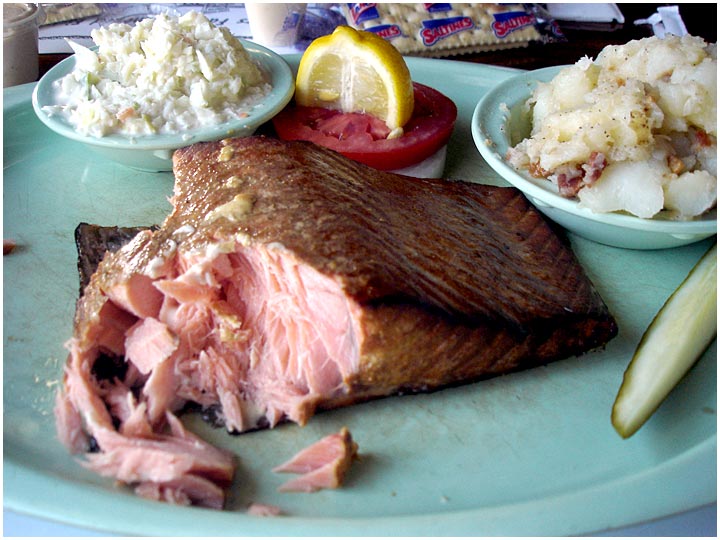 This hunk of smoked salmon was bigger than my appetite.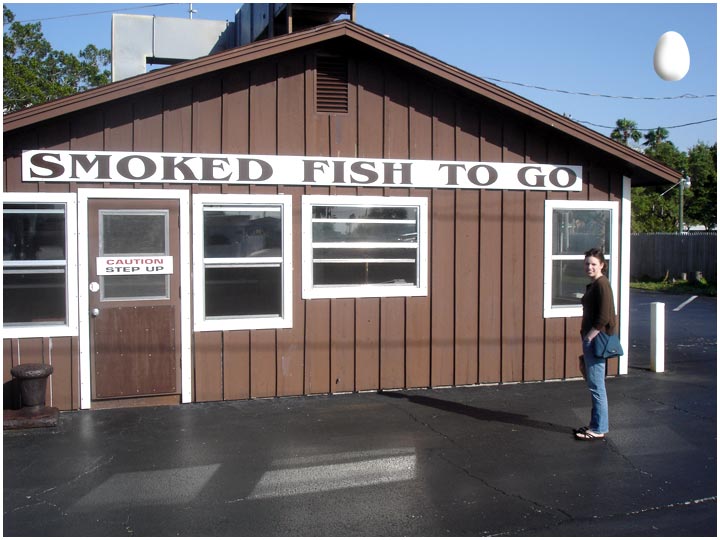 We got our leftovers to go.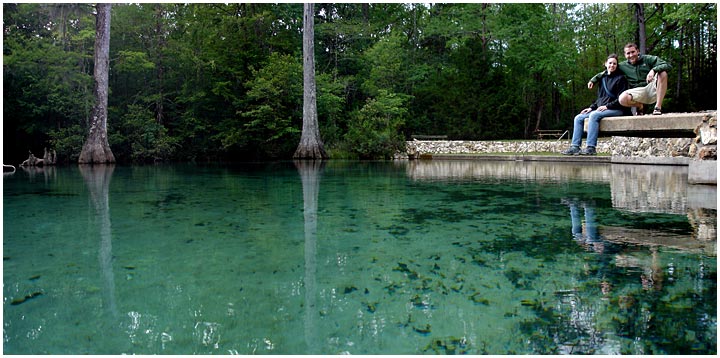 On the way to Penscola we stopped at the Ponce de Leon springs.

(click to enlarge)
Pensacola Beach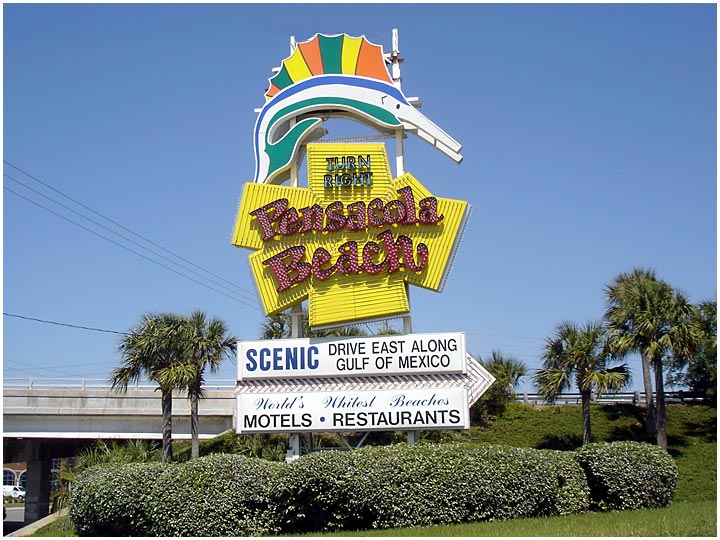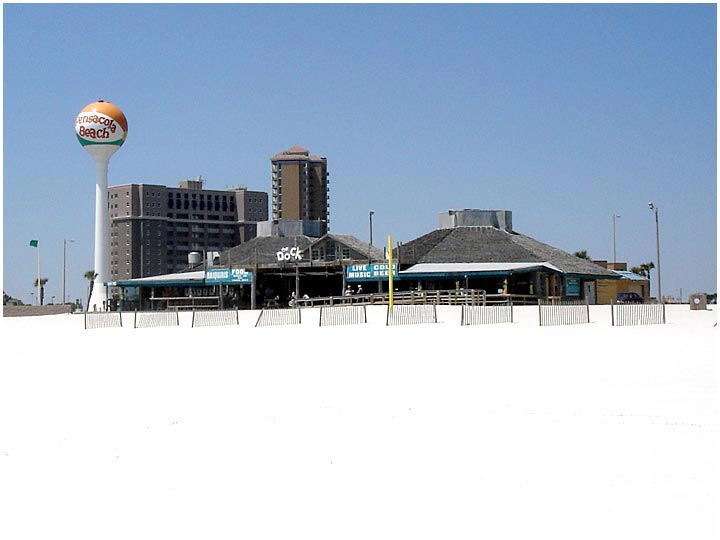 The sand was very white and almost blindingly bright.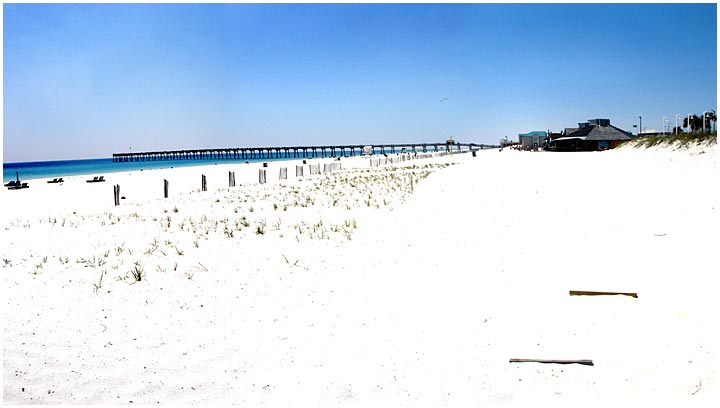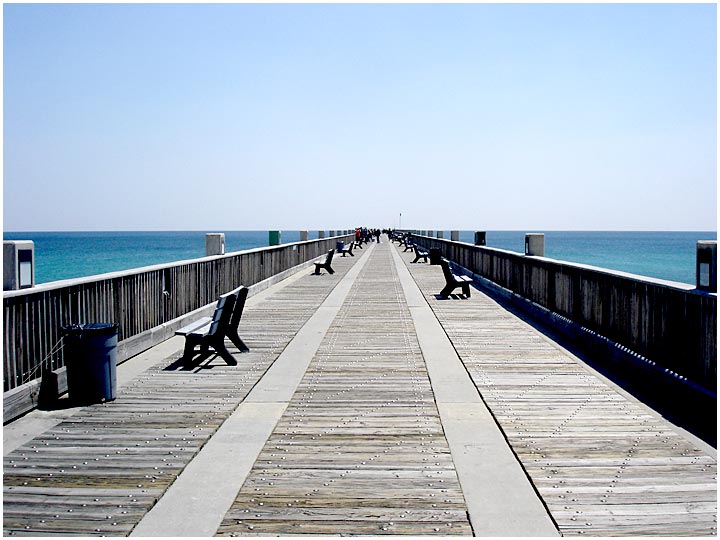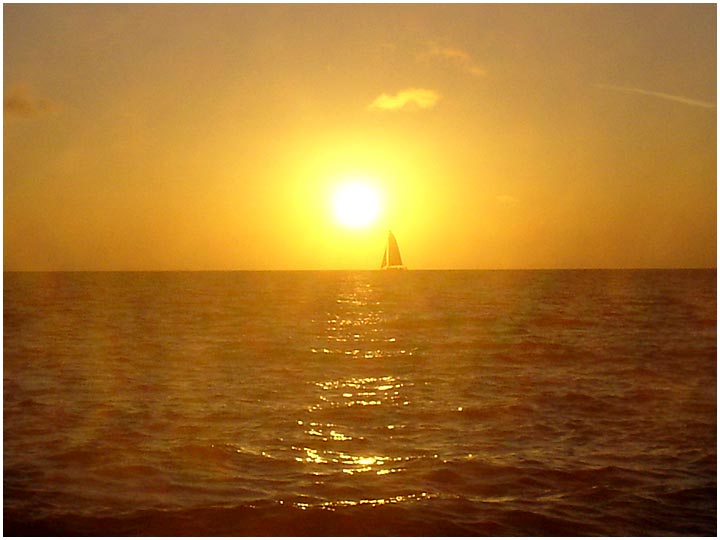 We barely survived the mountainous seafood sampler platter.
(rollover the shrip for a closer look)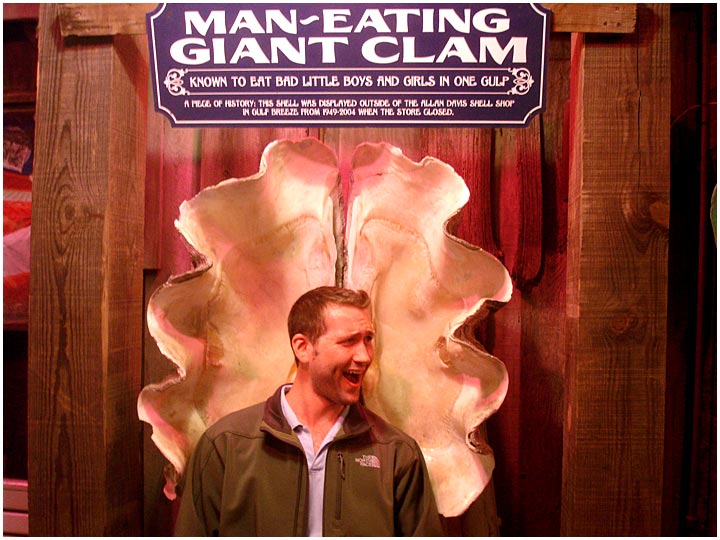 This was awkward.
Pensacola Naval Base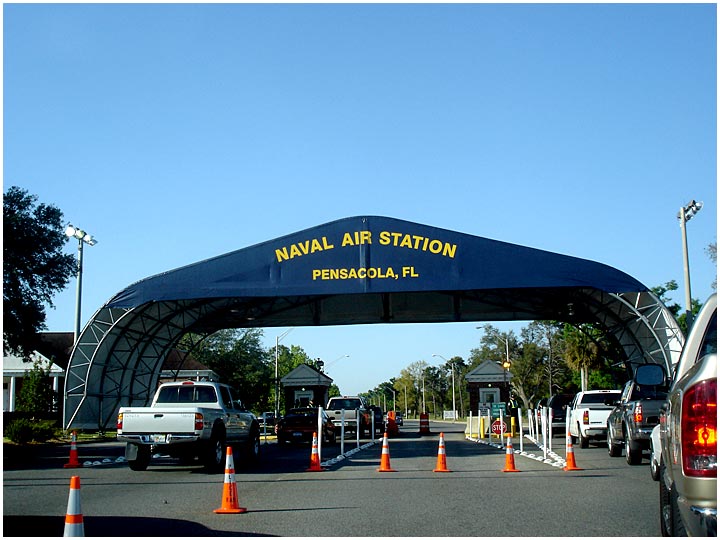 The Blue Angels practice at the Pensacola Naval Base.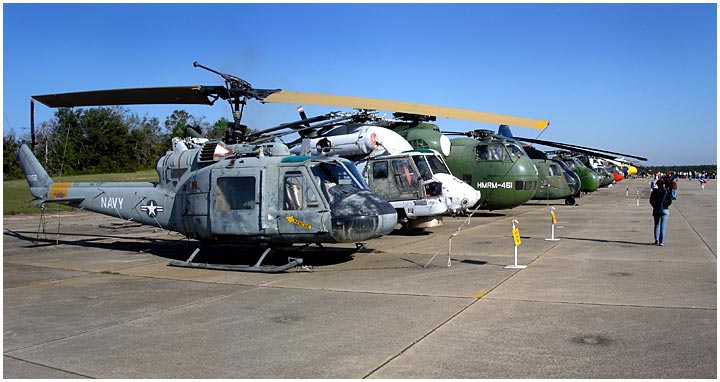 Our walk to the Blue Angels practice field took us past a bunch of choppers.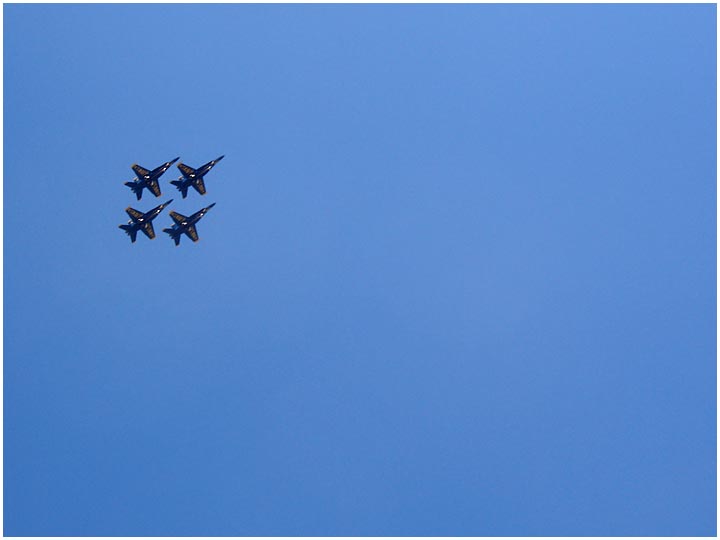 We find some seats and watch the Blue Angels get started.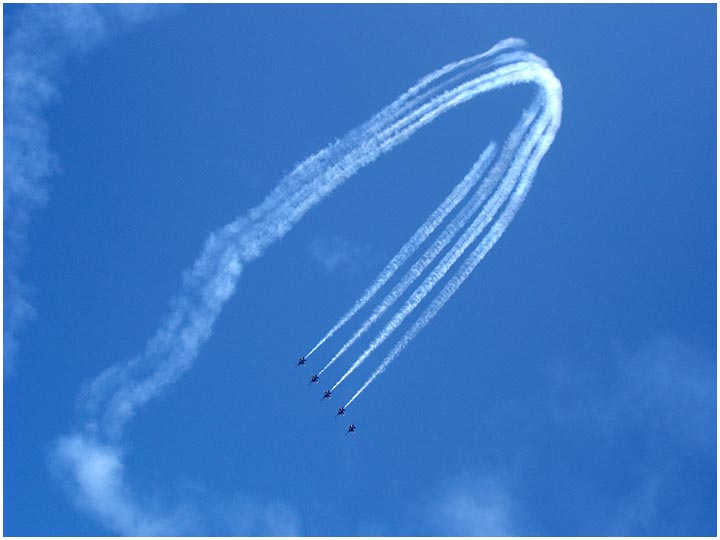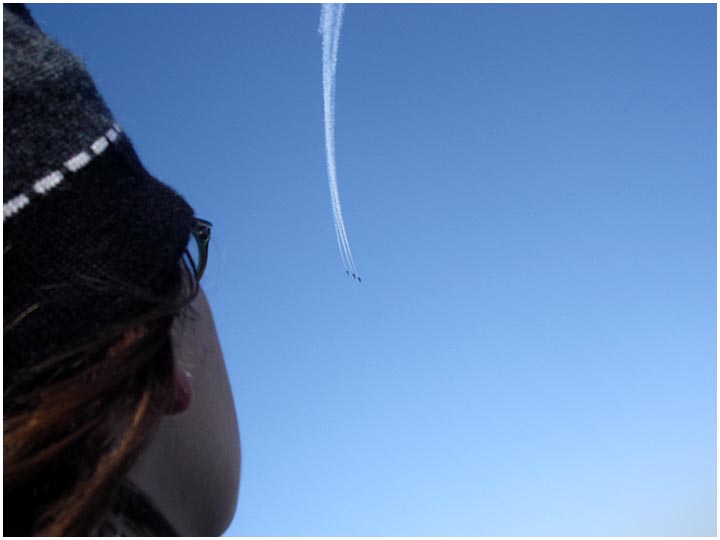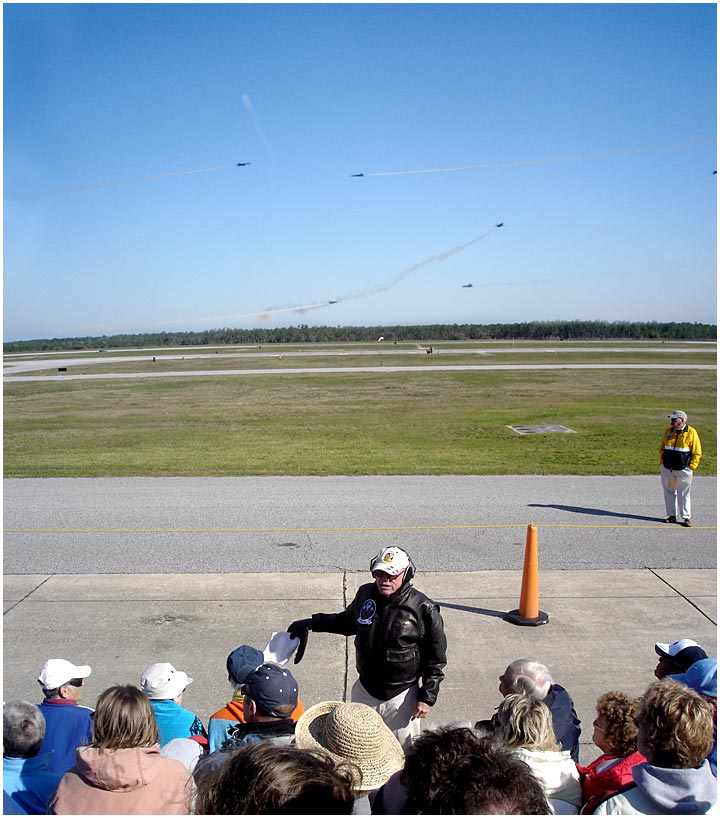 A grizzled veteran gives the crowd play by play commentary of the maneuvers overhead.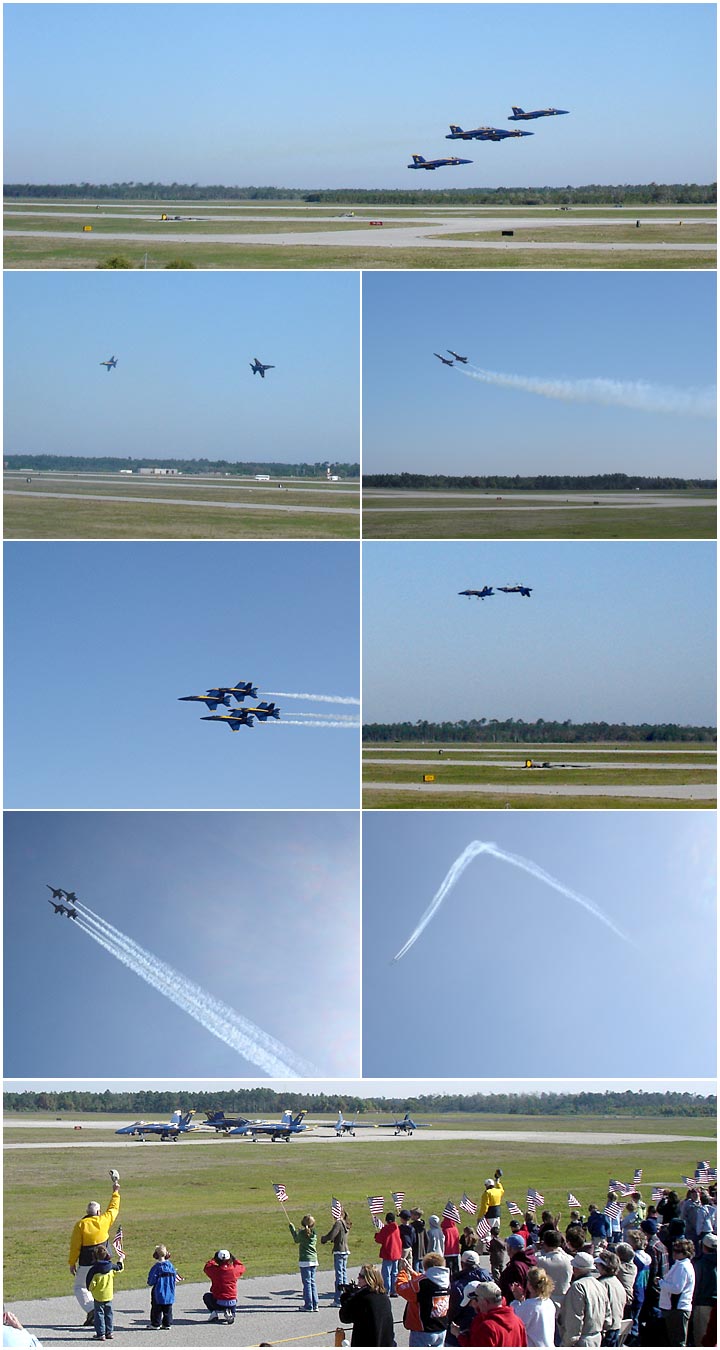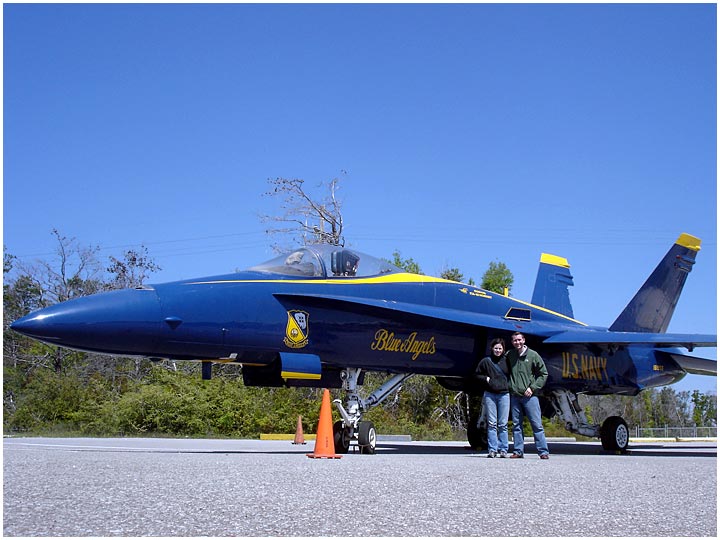 Wo-Hoo! Give me the keys!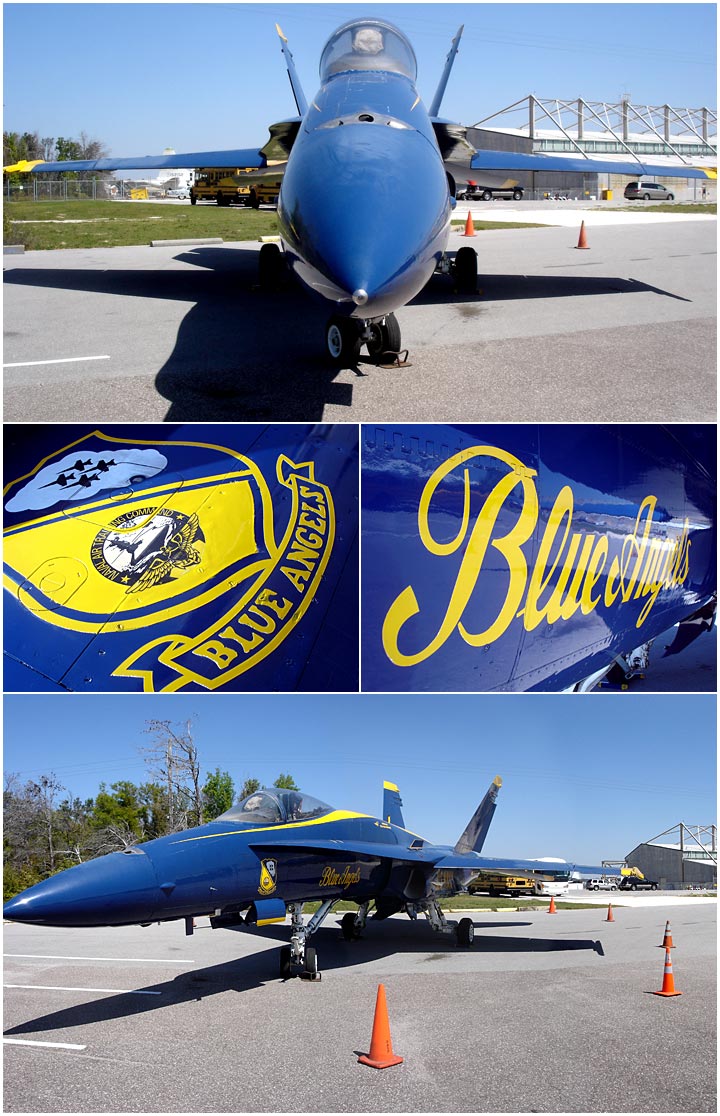 Pensacola Naval Museum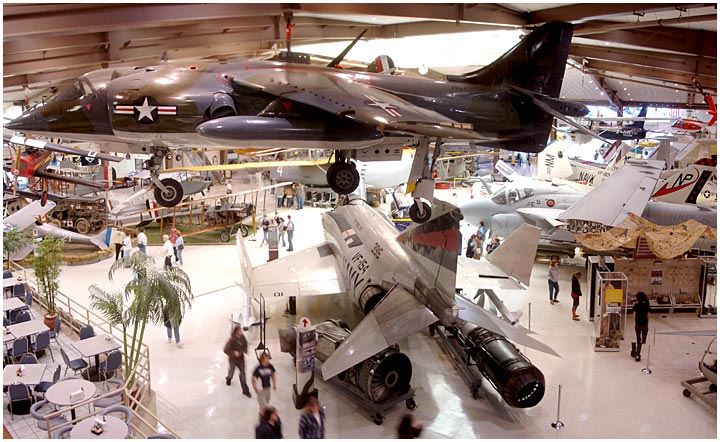 There were a lot of planes inside the museum.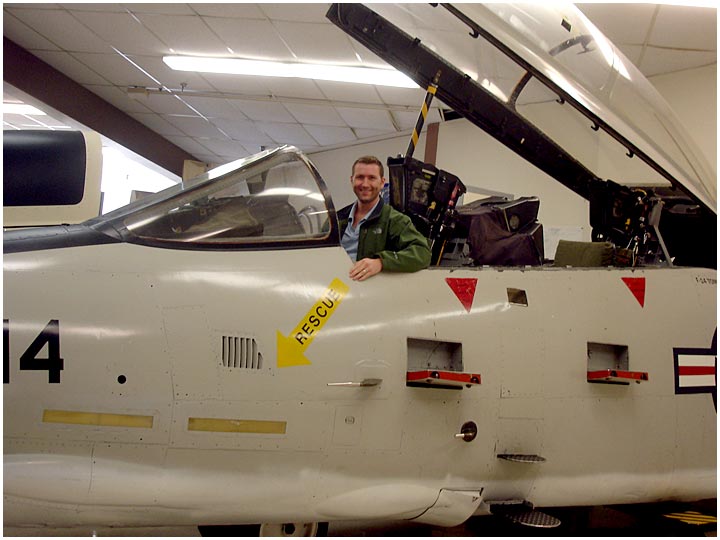 Top Gun.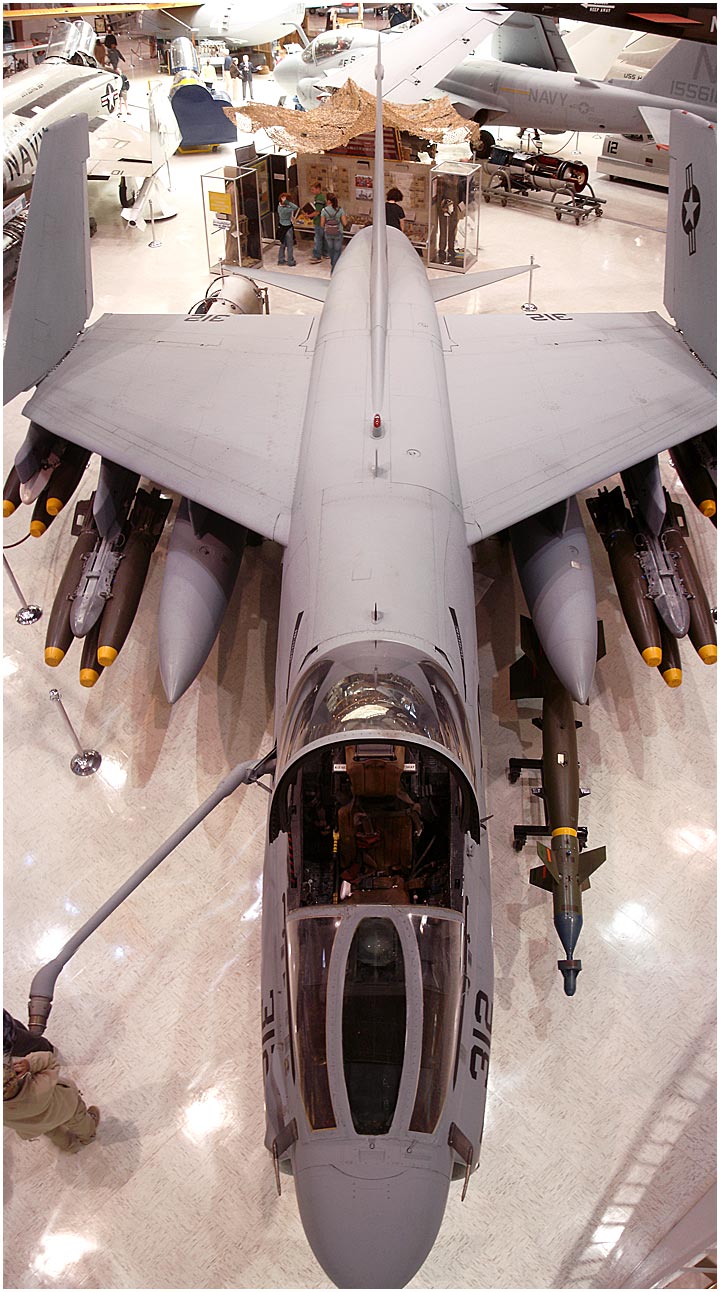 Maximum payload.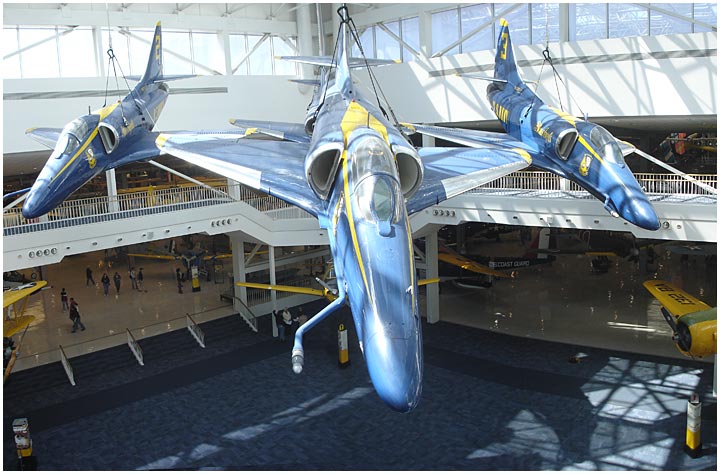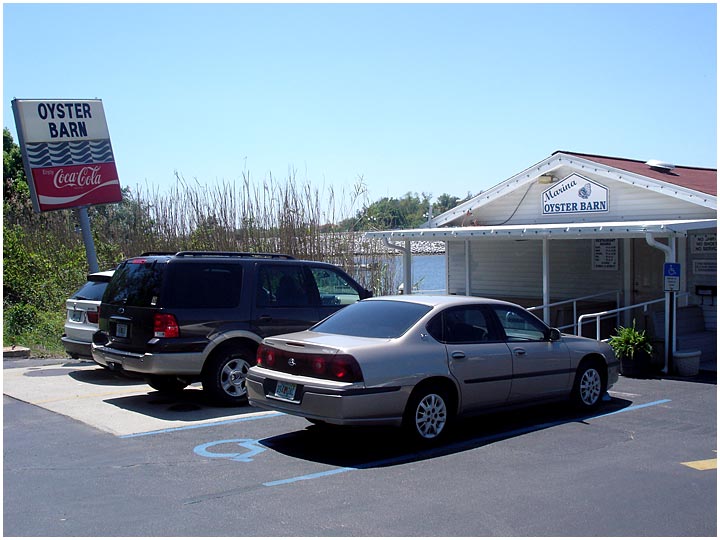 The Oyster Barn: A tasty little spot hidden away from the main road.
Naval Live Oaks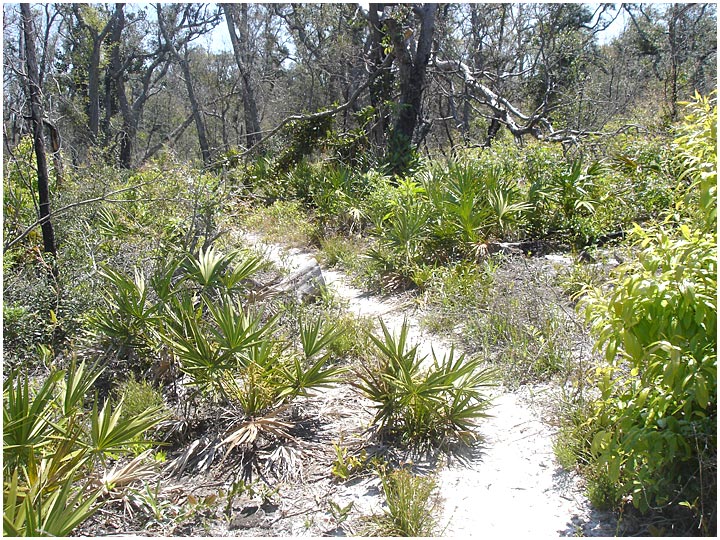 We took a quick day hike through the Naval Live Oaks
at the Gulf Islands National Seashore.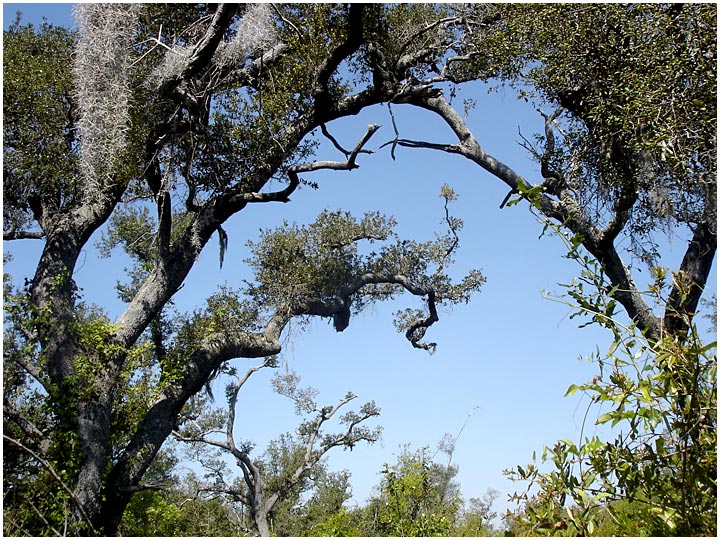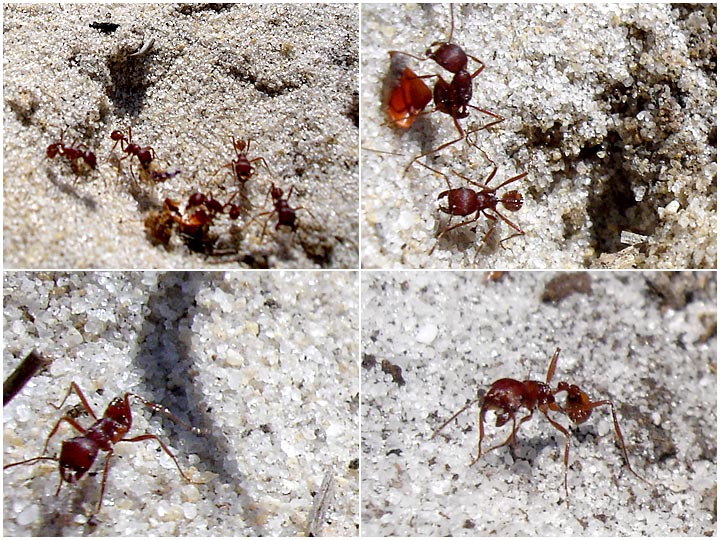 EDF! EDF!! EDF!!!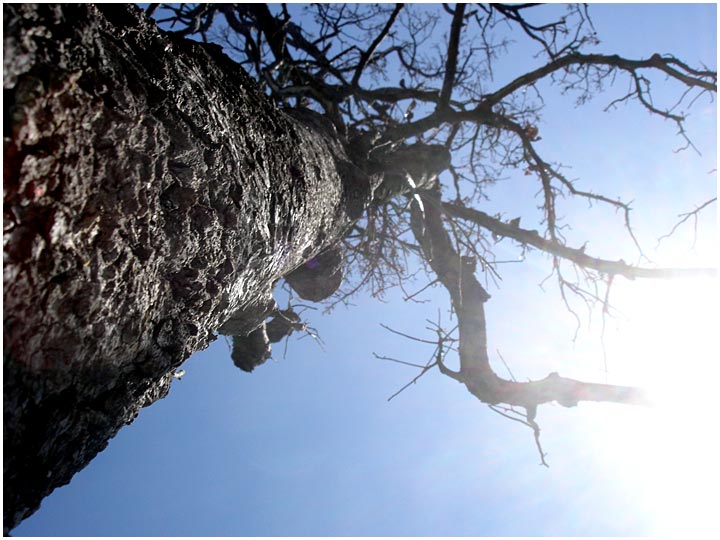 The hot sun beat down on us.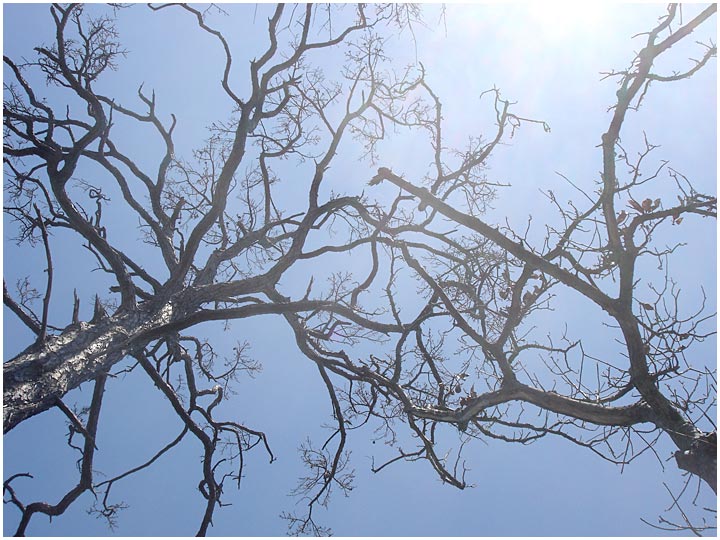 The scraggly branches overhead offered little protection from the sun.