Wolff-Walker Wedding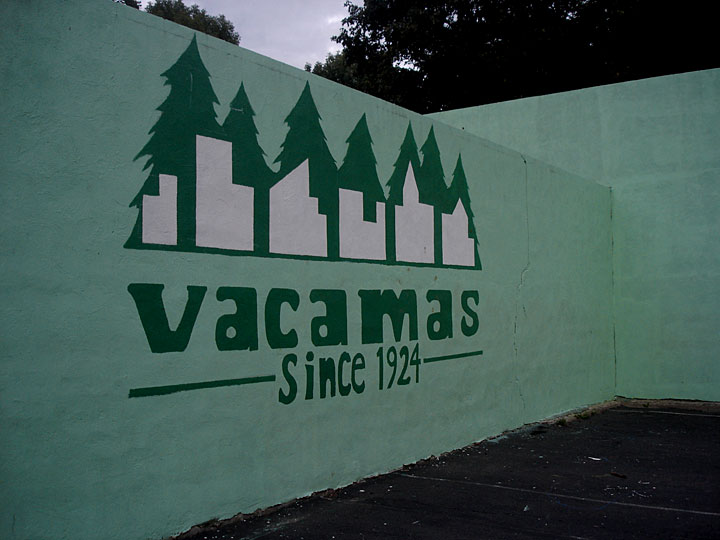 Welcome to the Vacamas!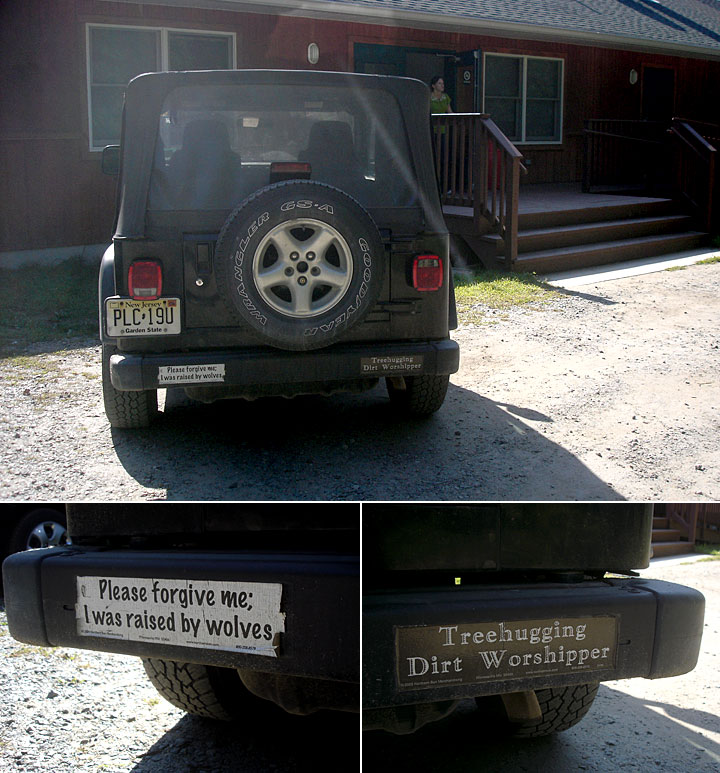 Yes, this must be the place and this is indeed Dan Wolff's jeep.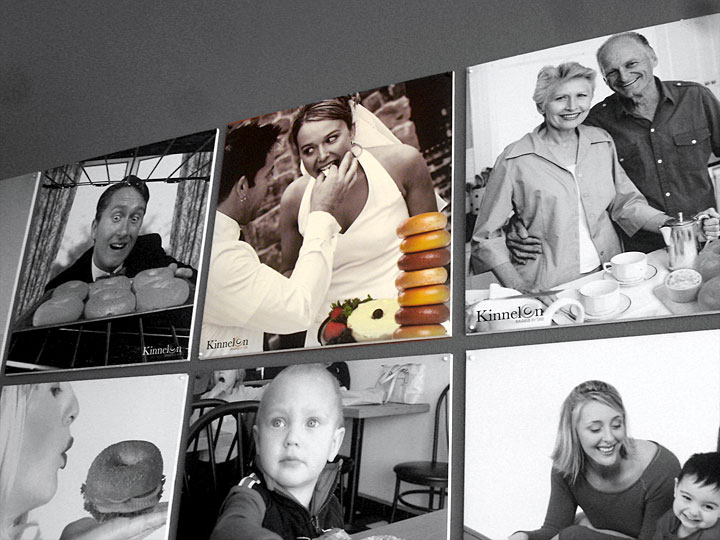 Wolff's big day begins with a big breakfast.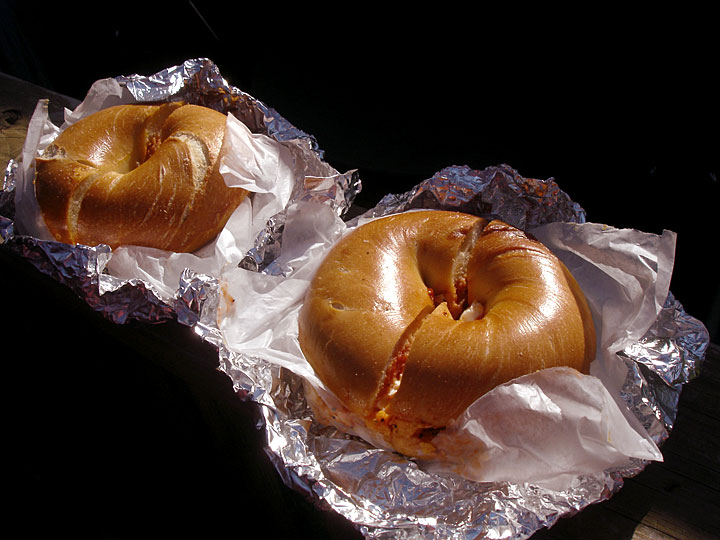 A Jersey special: Taylor Ham, egg & cheese sandwich.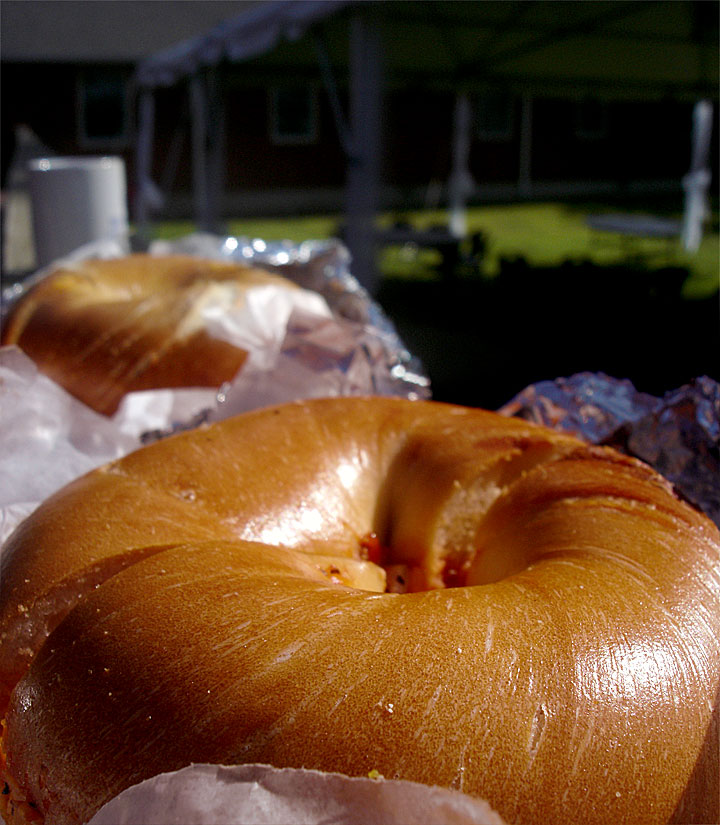 Tasty!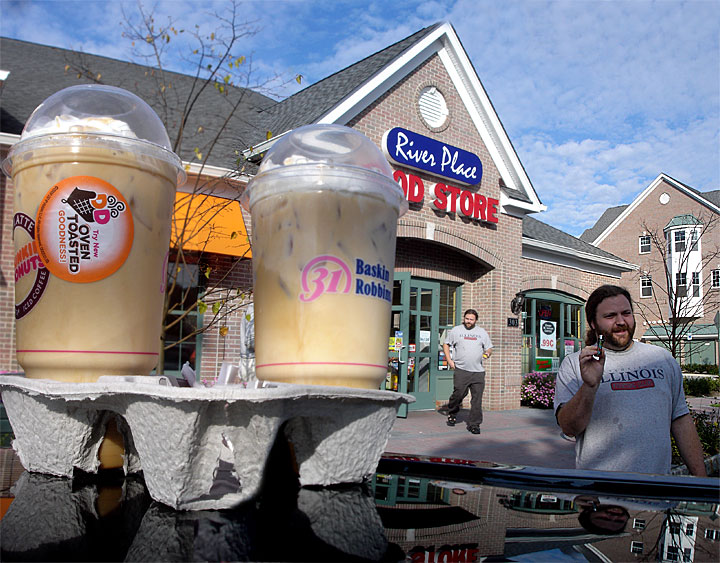 And before you have a wedding, the bride and groom must have their special
Dunkin Donuts coffee frappuchino mocha crazy shakes.
BONUS! Dan returns with a free "Hey, you're getting married today!!" lighter.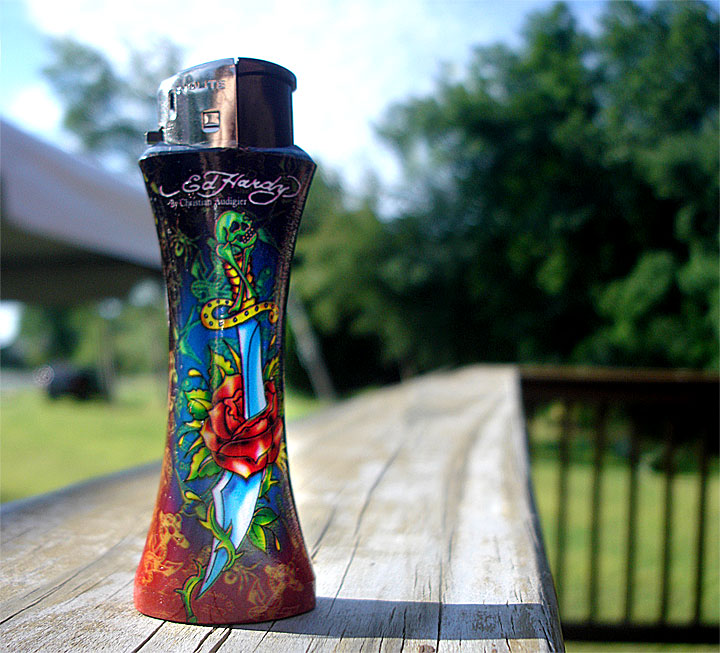 Sword through a rose — an instant classic.
May this lighter never run out of fluid, or walk off with another man.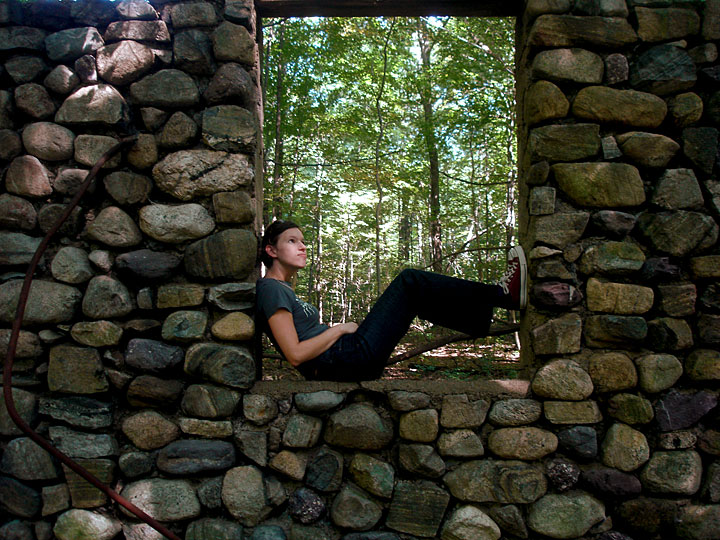 While everybody got ready for the ceremony, Kate and I went for a hike.
We wound some cool ruins.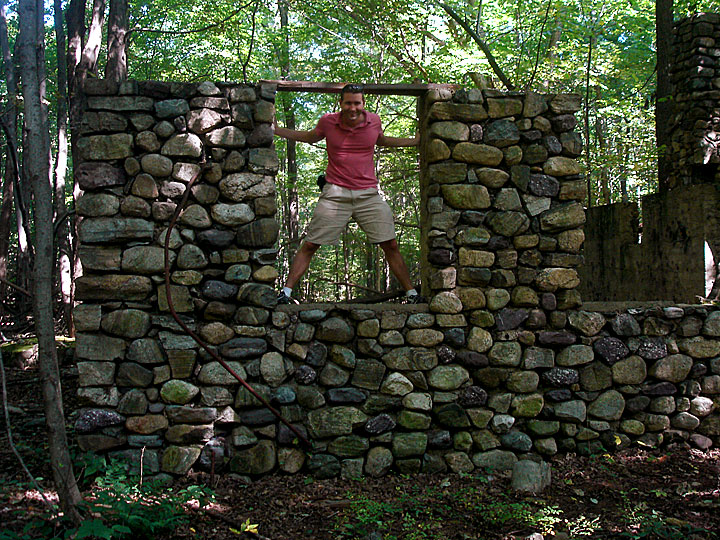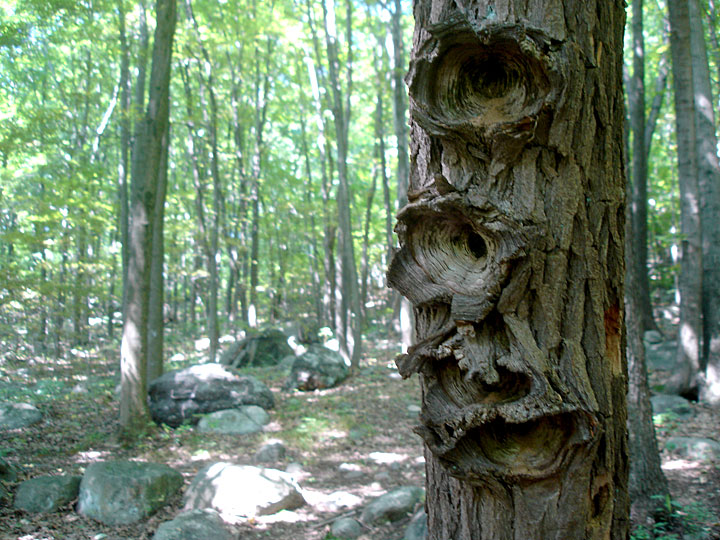 We spotted some interesting tree bark.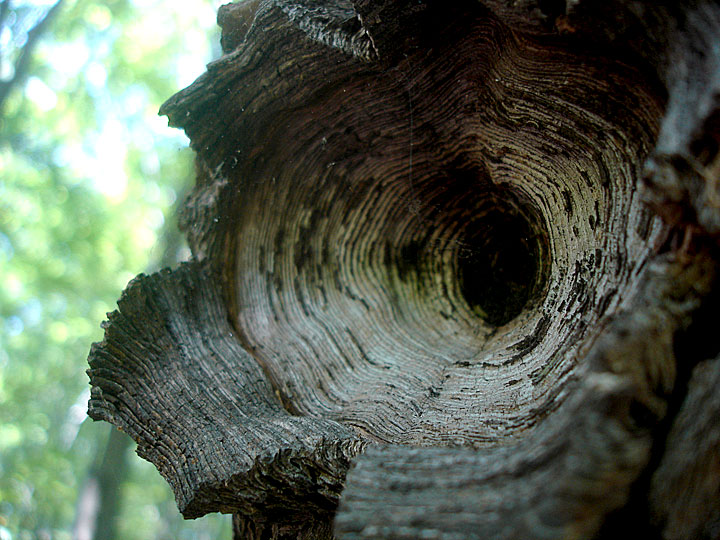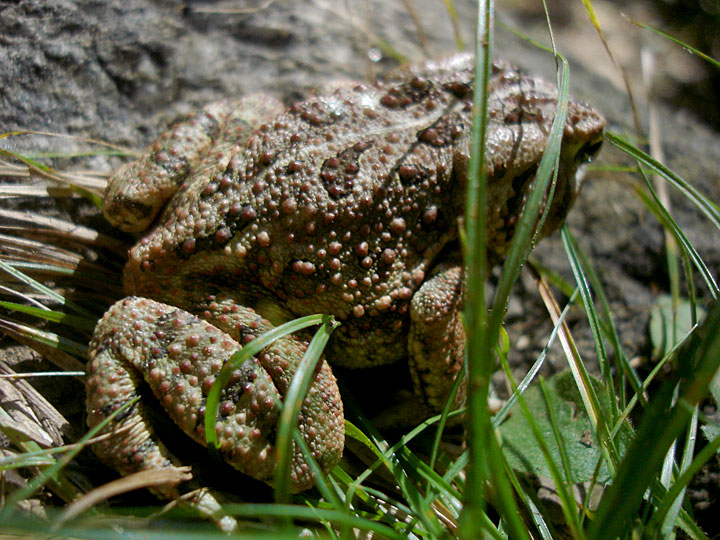 I found a little friend.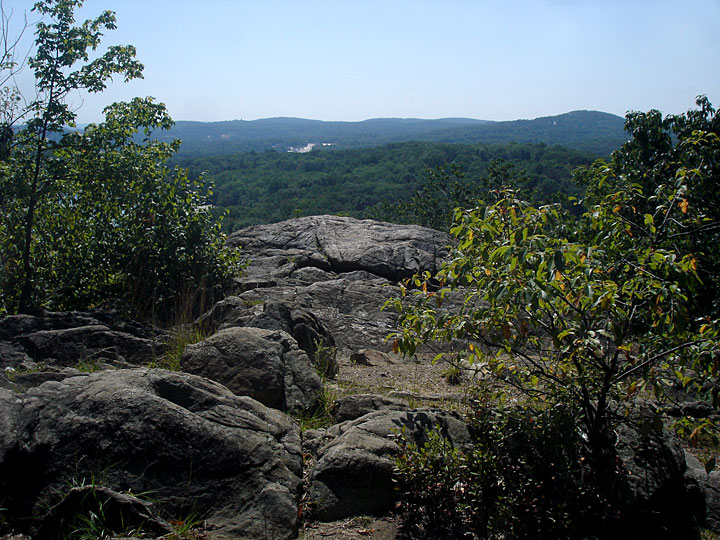 After a steep climb, we made it to the top of Mt. Jersey.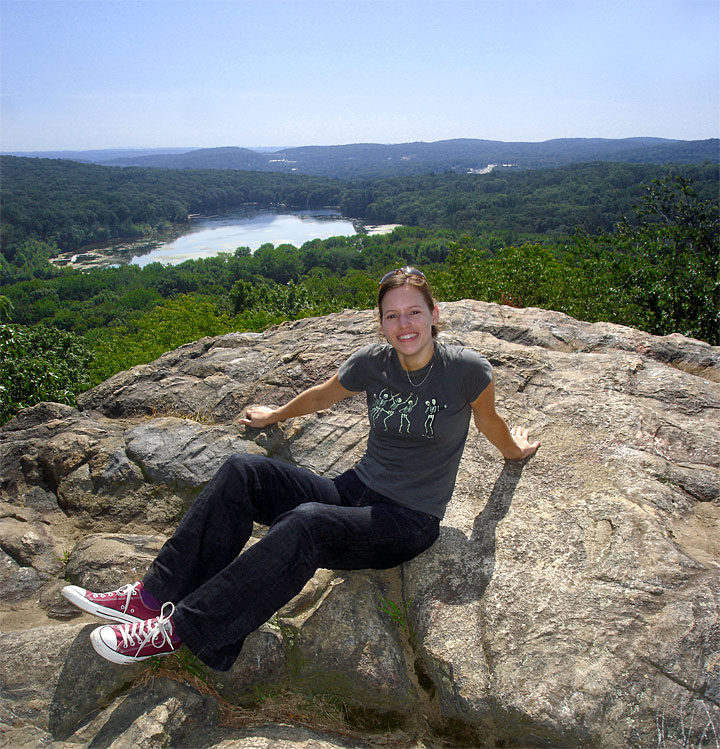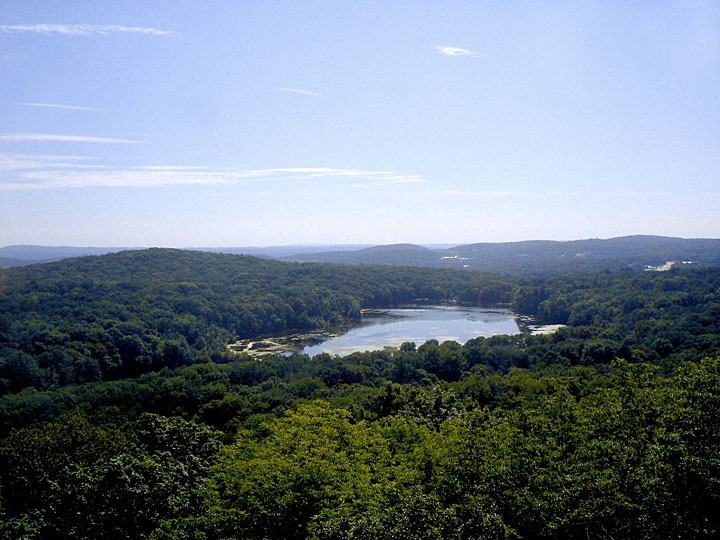 We could even see the New York skyline
waaay
in the distance.
(although it doesn't show up in this photo)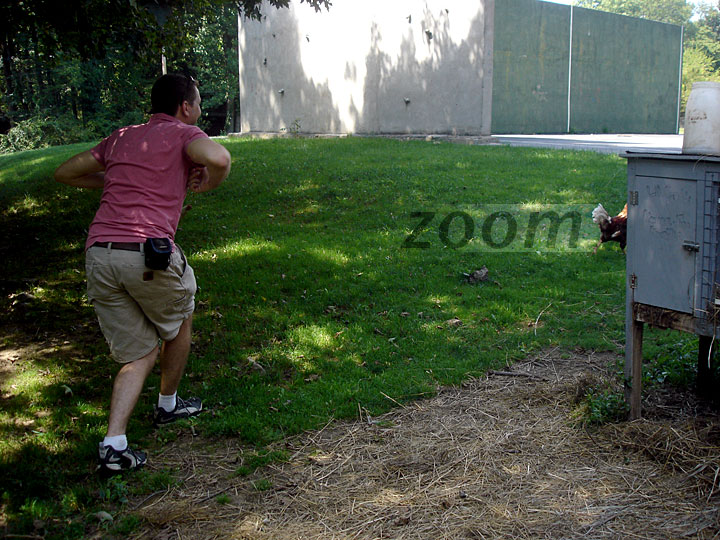 Back at the campgrounds I chased some chickens around Dan's backyard.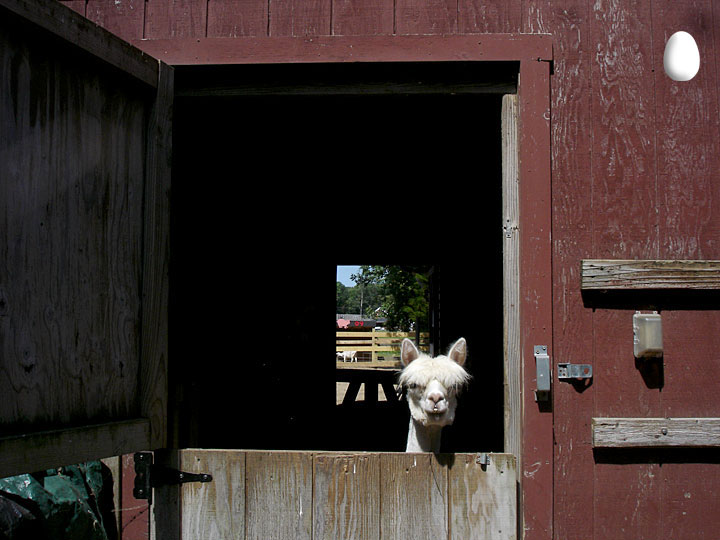 And found a llama that looked a lot like Andy Warhol.
Wedding Ceremony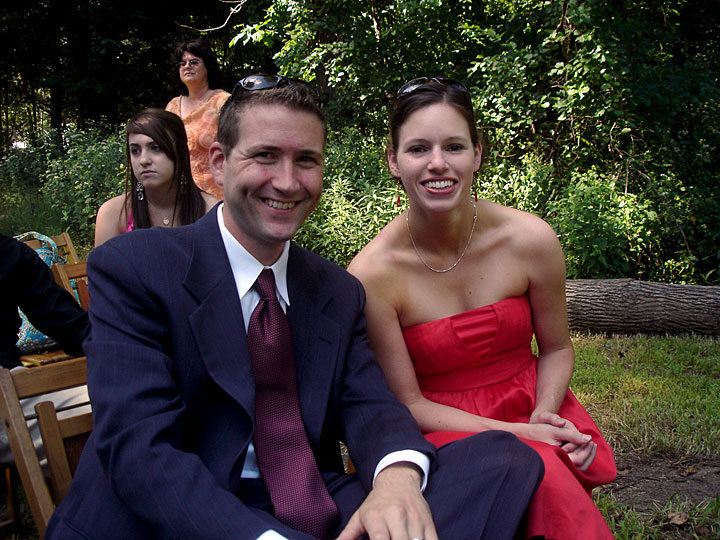 Hello, we're here for the wedding!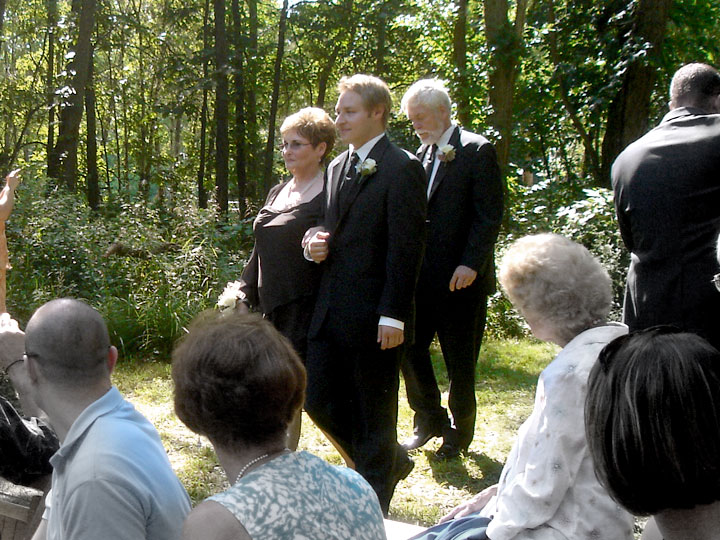 Brandon Farkas looking sharp.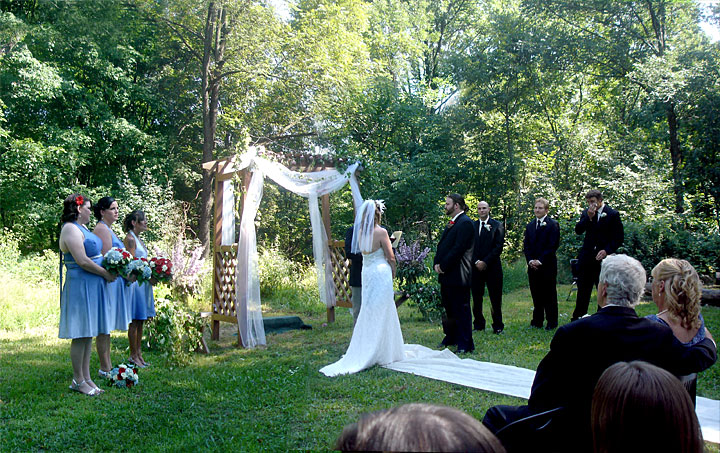 Not yet married.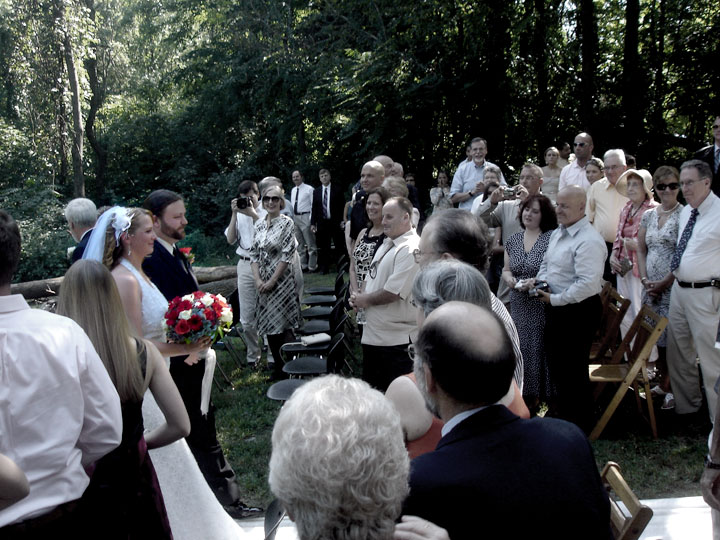 Married.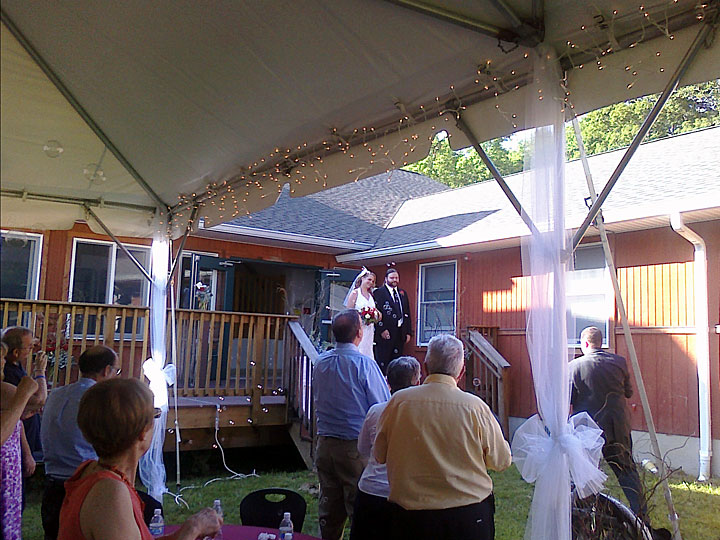 Introducing Dan Wolff and Lisa Wolff-Walker!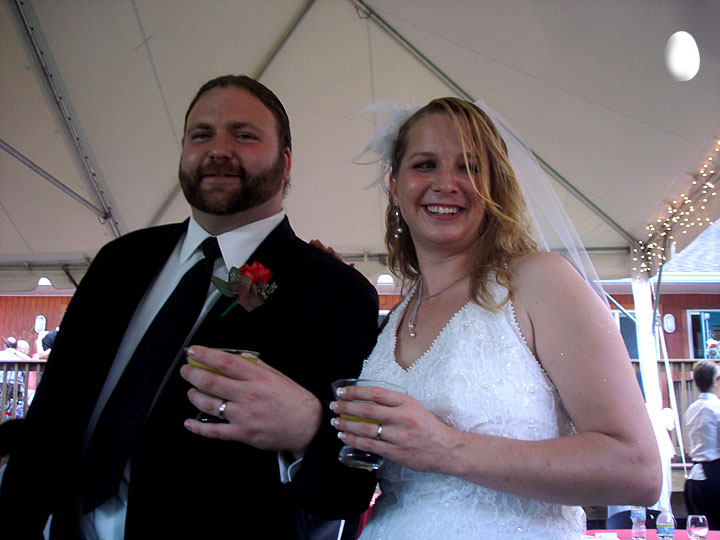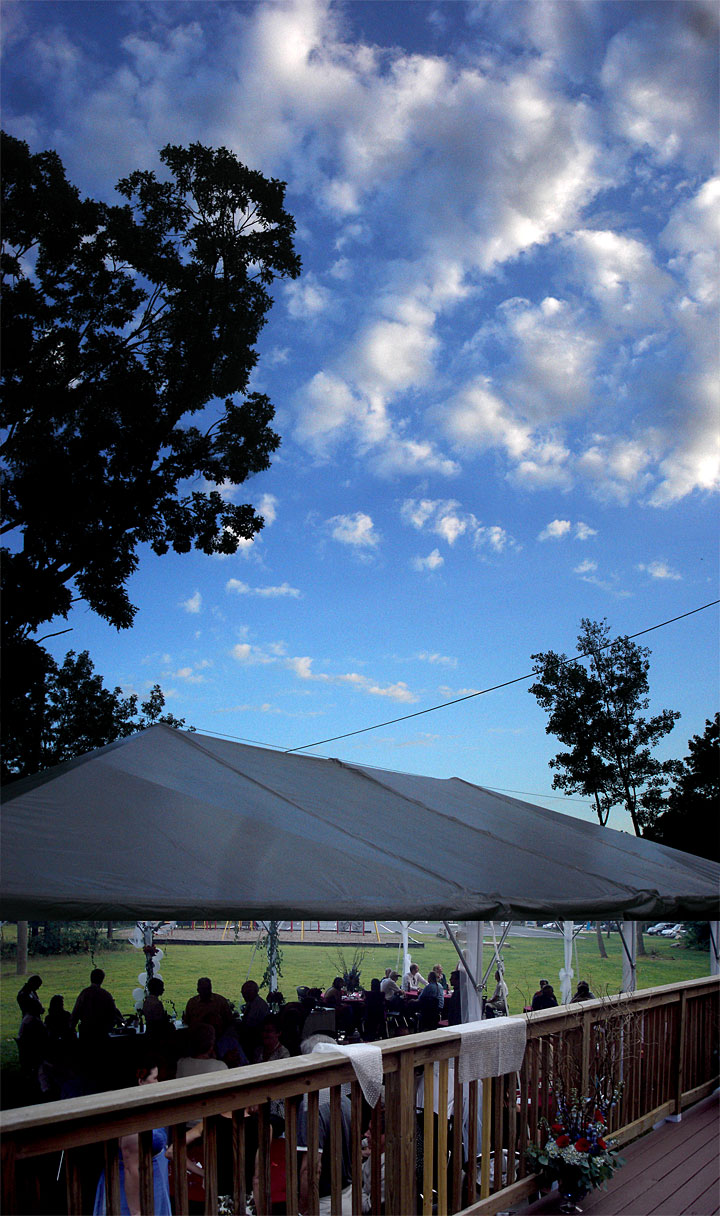 Dan and Lisa dance.
I was kind of hoping to put my right foot in, and then put my right foot out.
(Click to enlarge)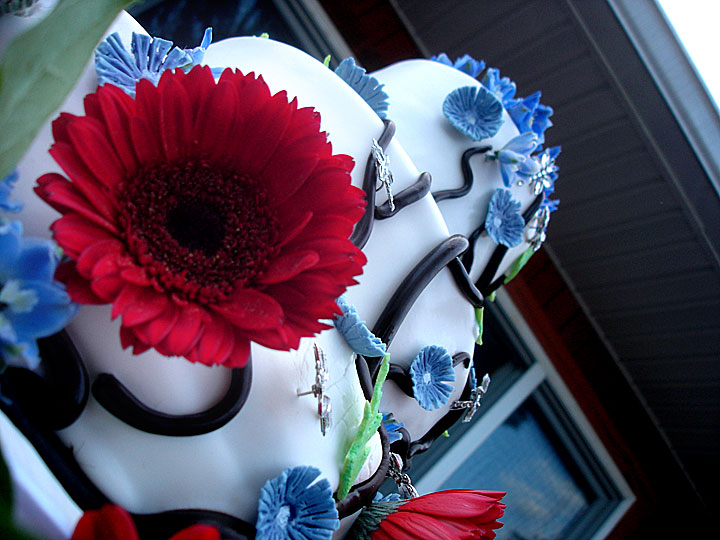 That is one fancy wedding cake!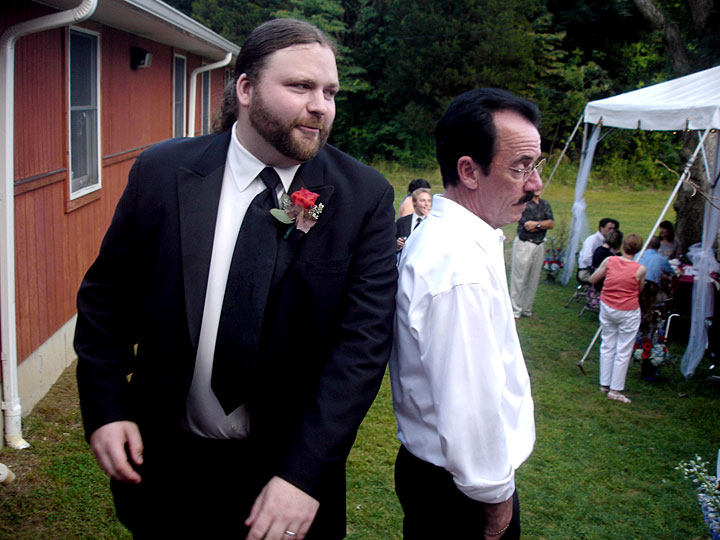 Outta' my way Pepé Le Pew.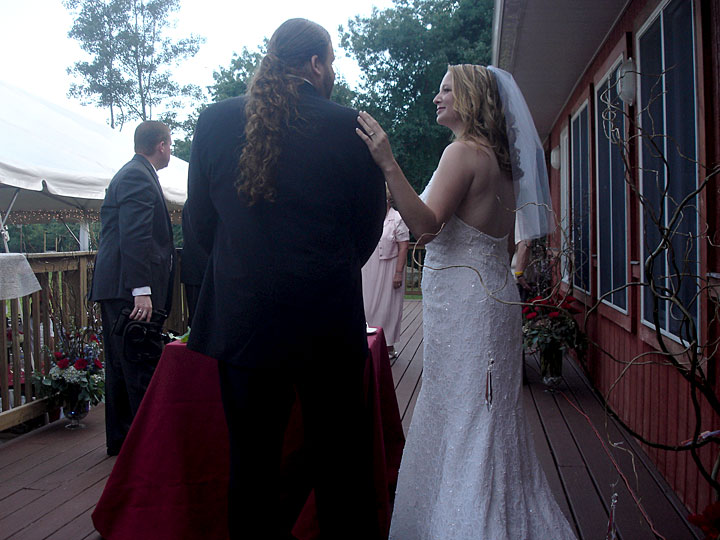 Time to cut the cake!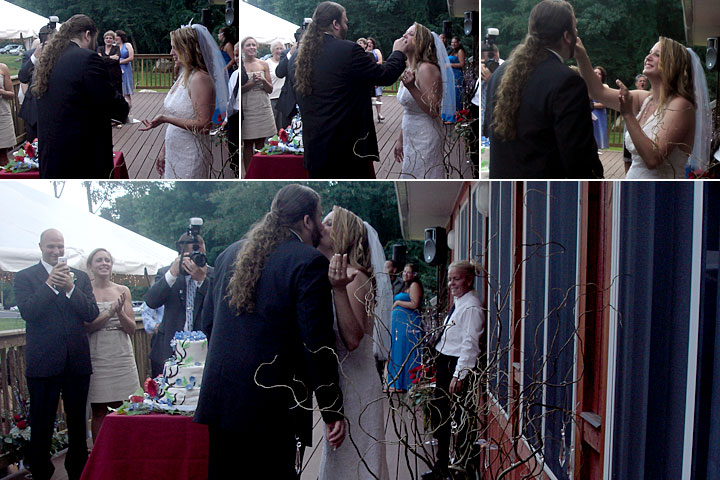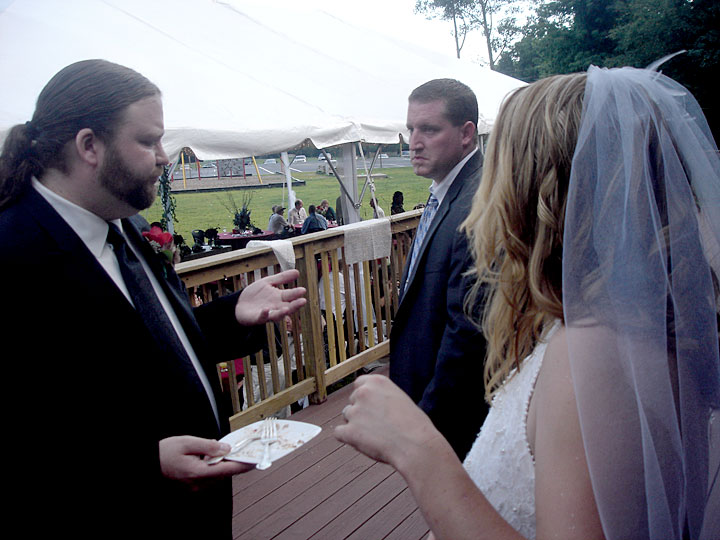 Sorry pal, NO CAKE FOR YOU!!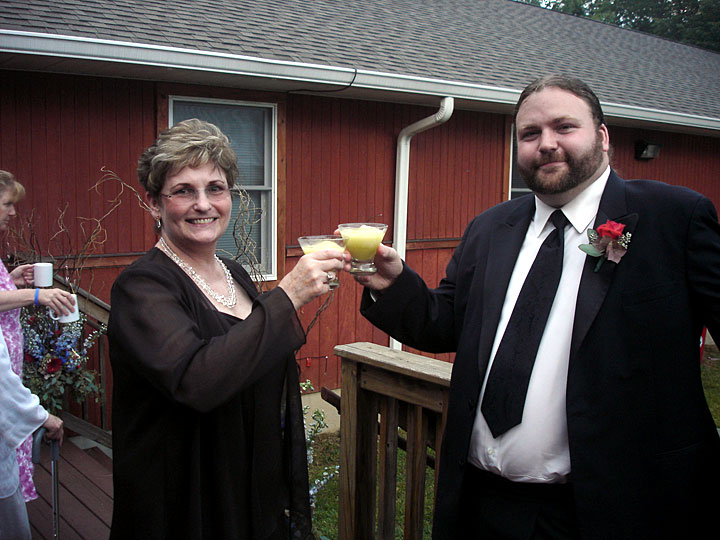 Cheers.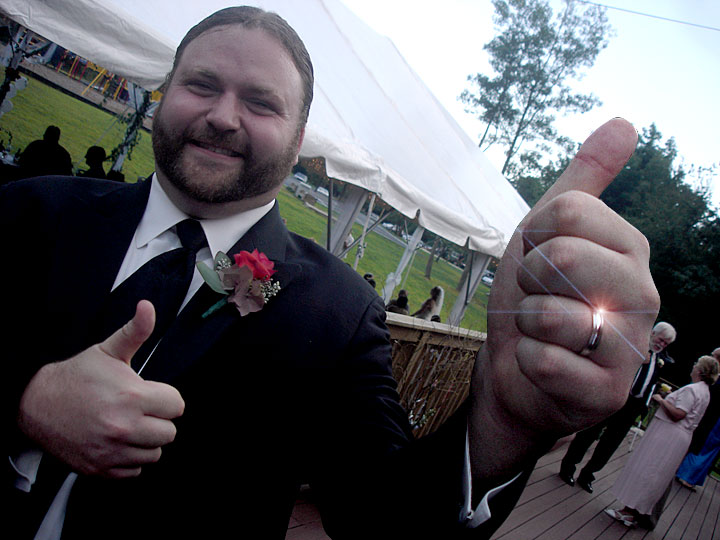 One ring to rule them all.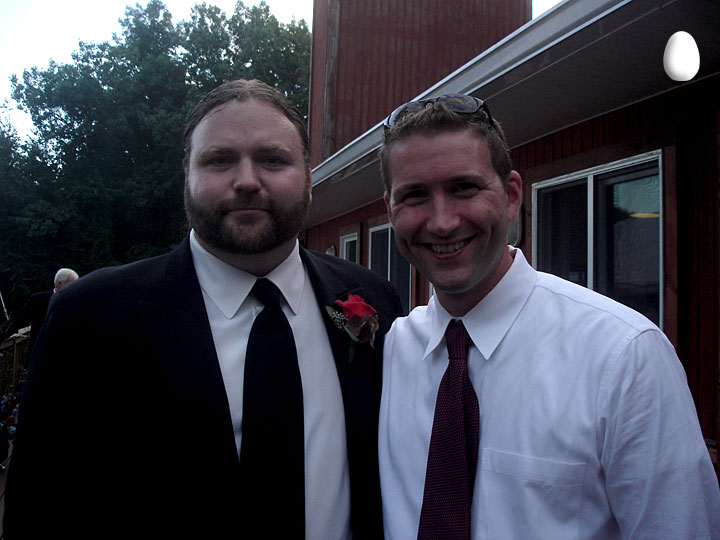 Old friends.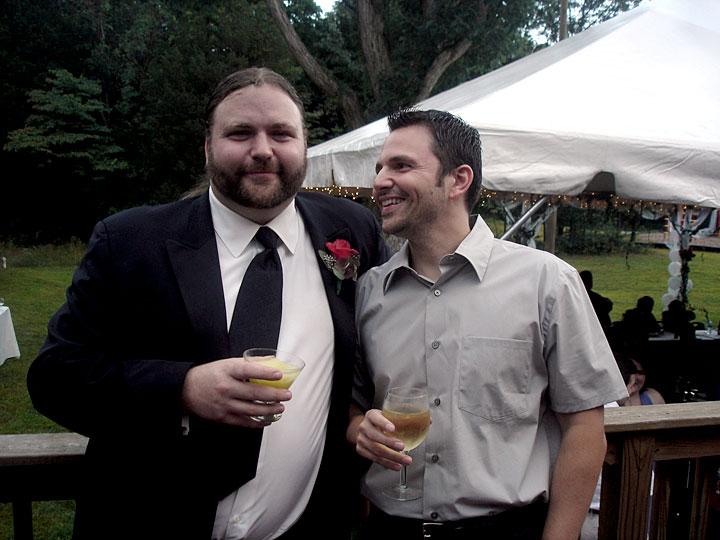 Older friends.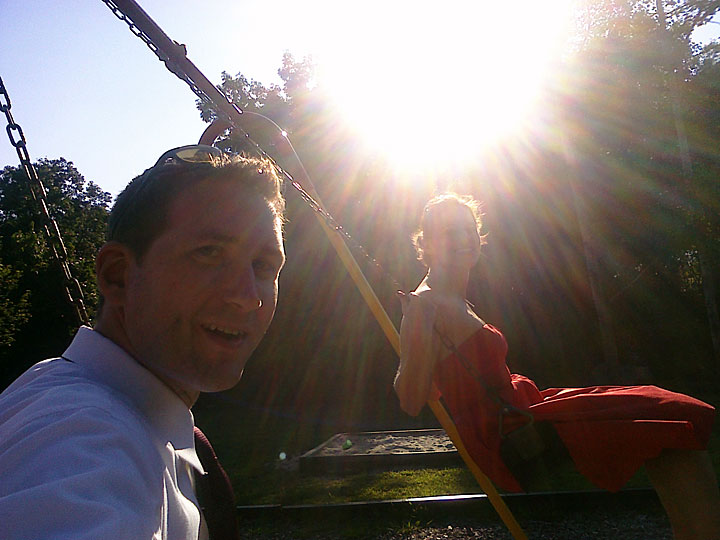 Kate and I spend some time on the swings.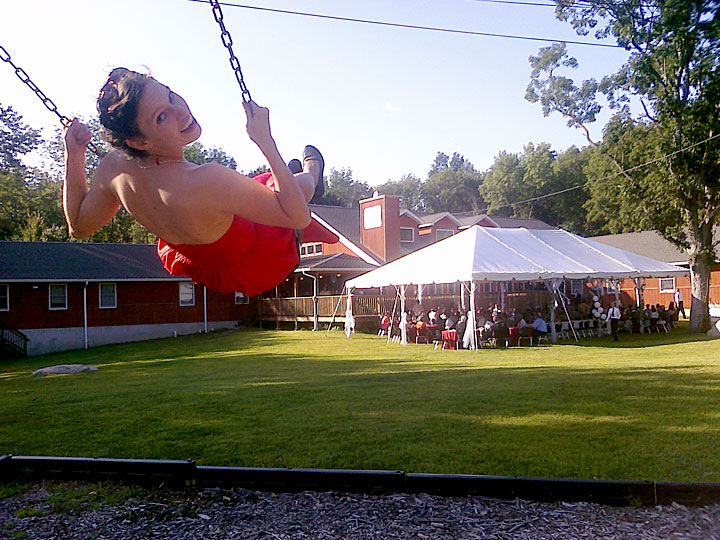 Wheee!!!!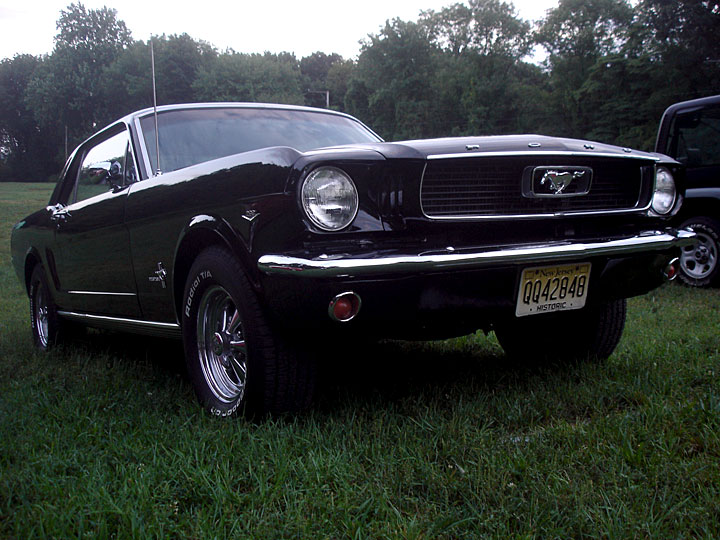 I'm a sucker for muscle.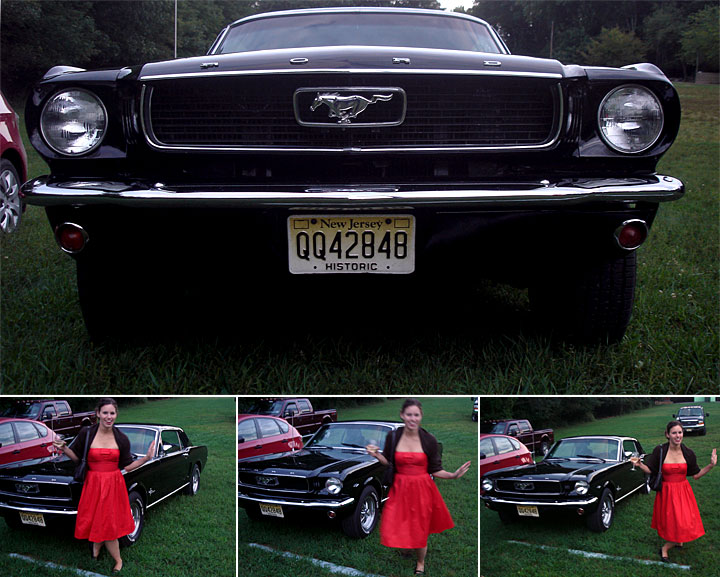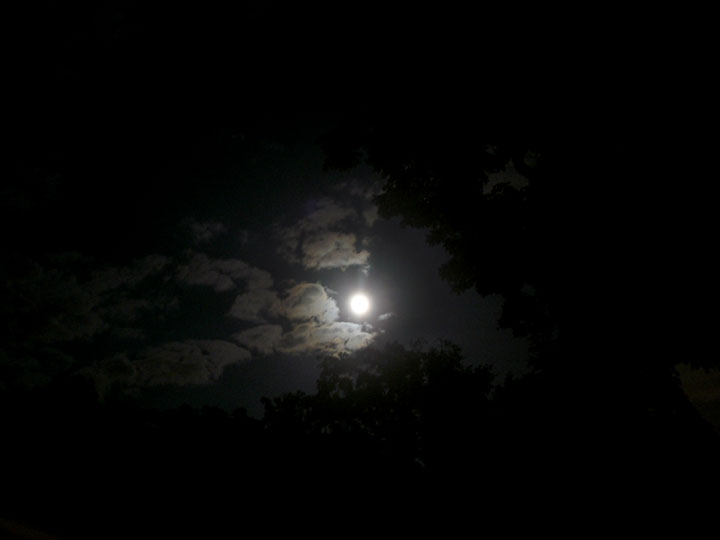 What would Wolff's wedding be without a full moon?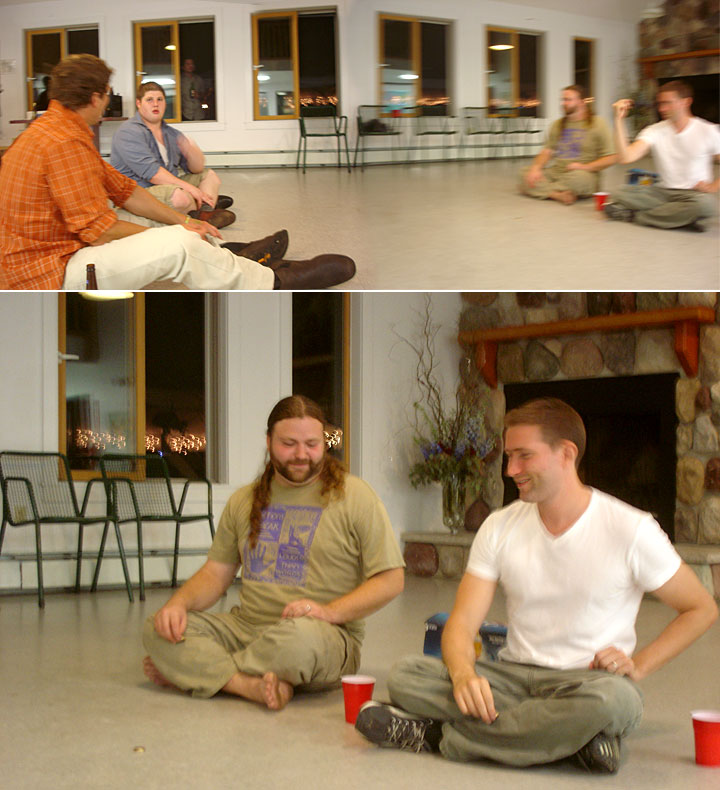 And how could you forget to play a round of caps with an old buddy?
Cheers to you, Dan.