Zion National Park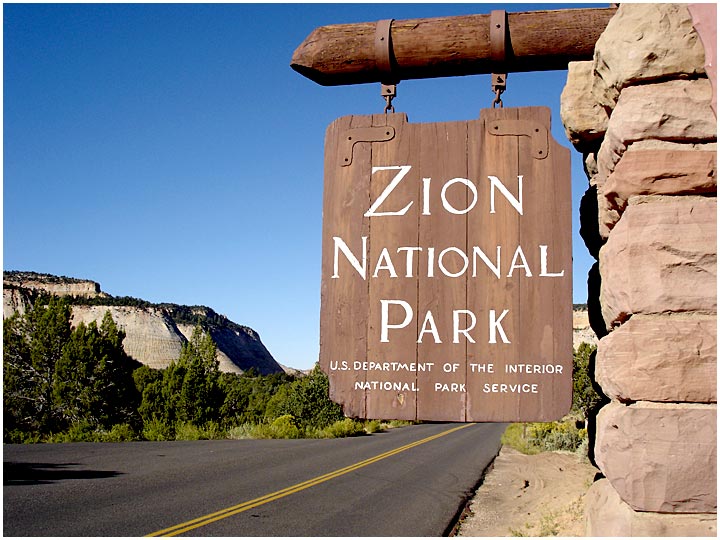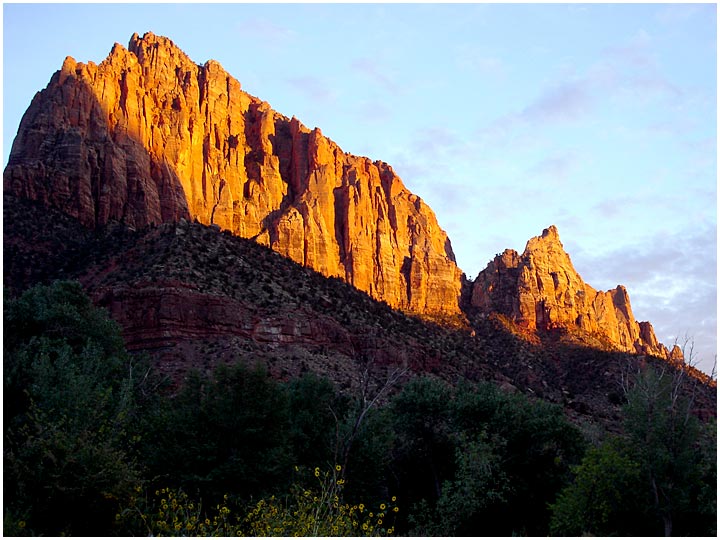 Our campsite was surrounded by some good lookin' rocks.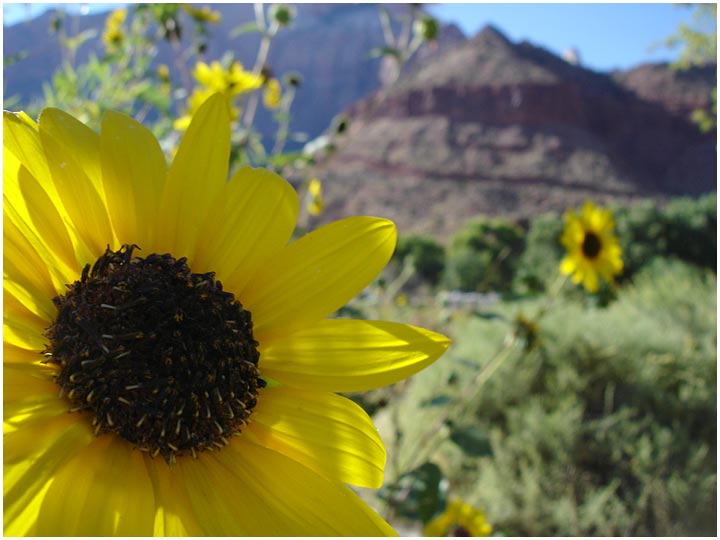 And pretty flowers.


Sunset at the Zion campground.

(click to enlarge)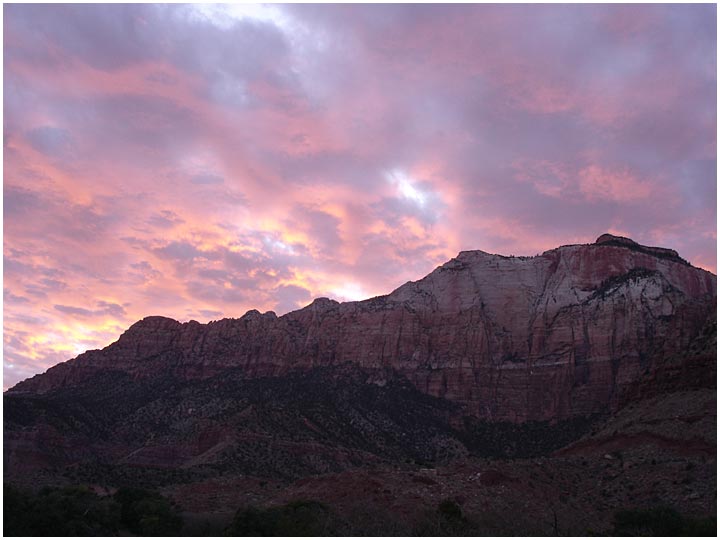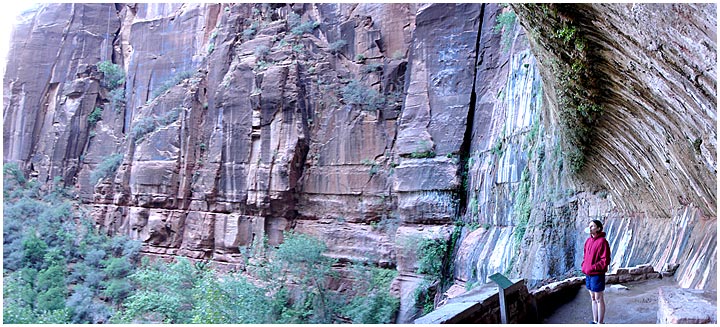 Kate surveys the overlook at Weeping Rock with a mouthful of Nerds Bubblegum.

(click to enlarge)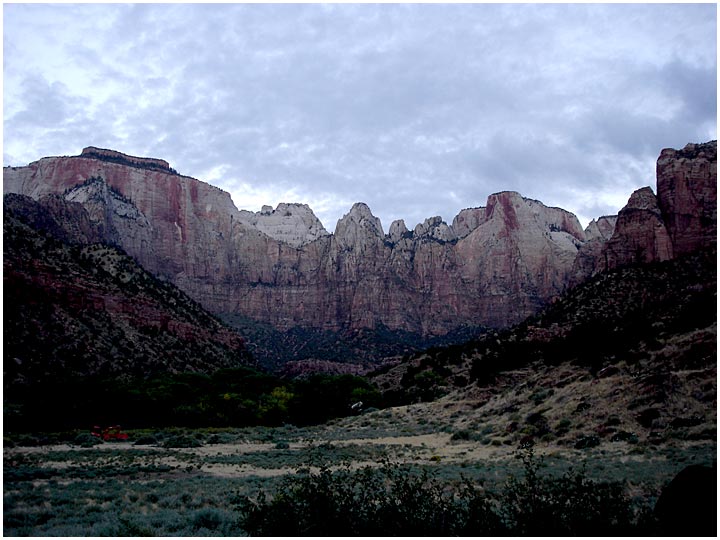 Sunrise at Zion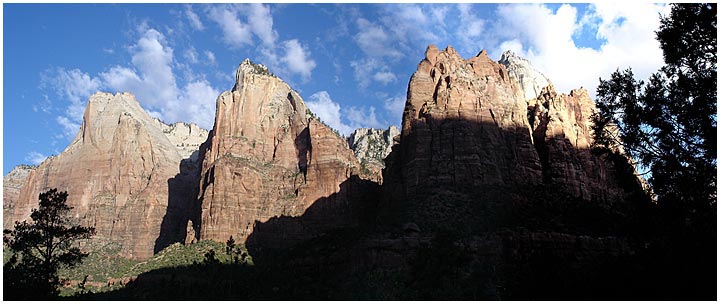 Court of the Patriarchs

(click to enlarge)
The Narrows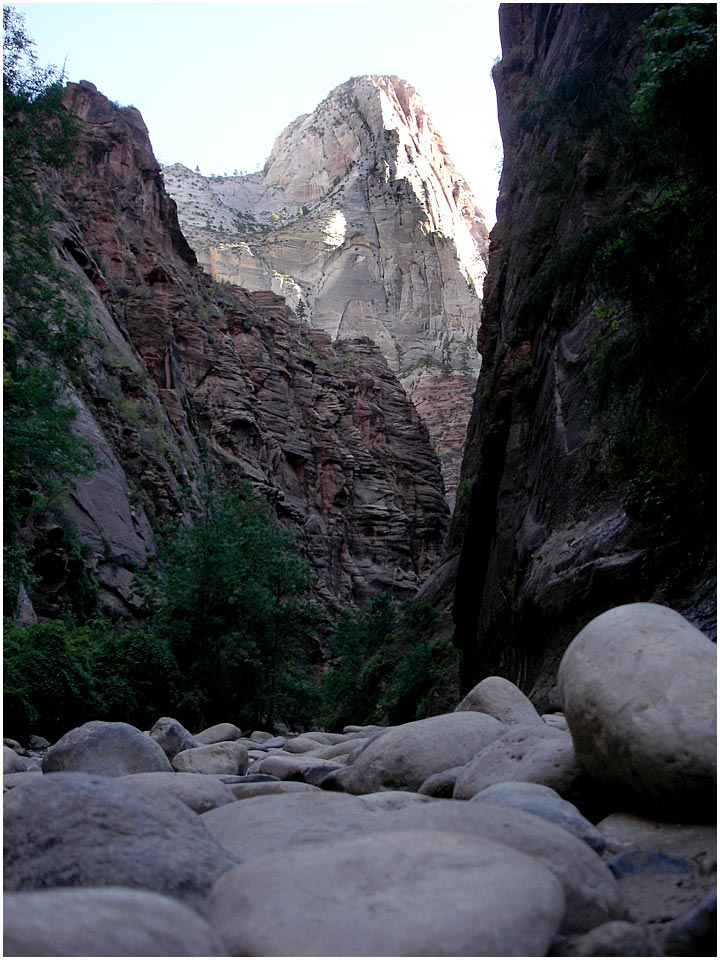 The Narrows Trailhead




(click to enlarge)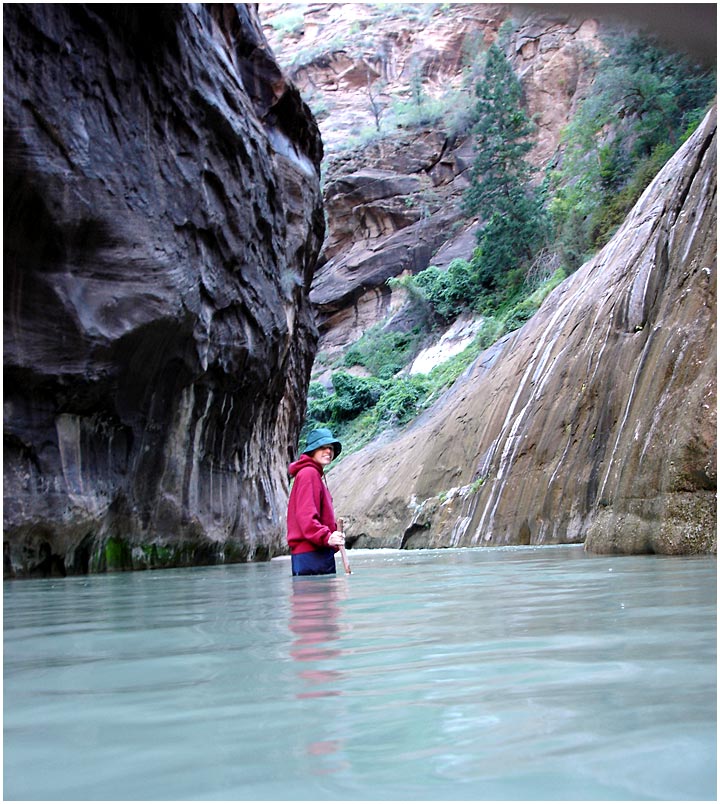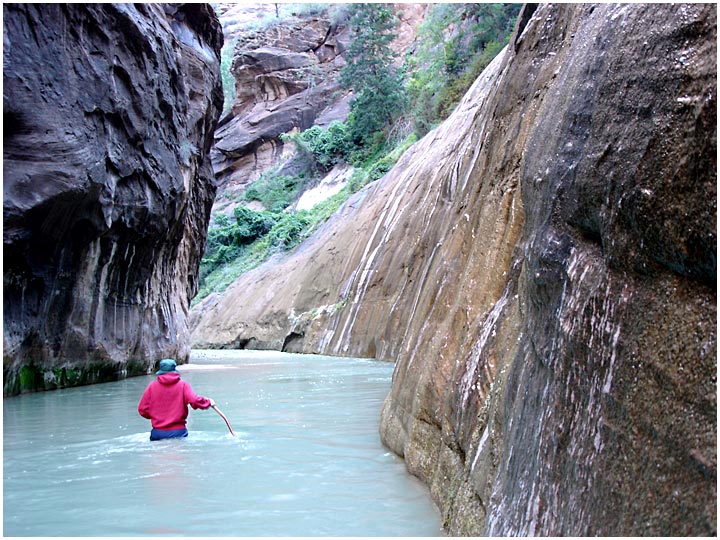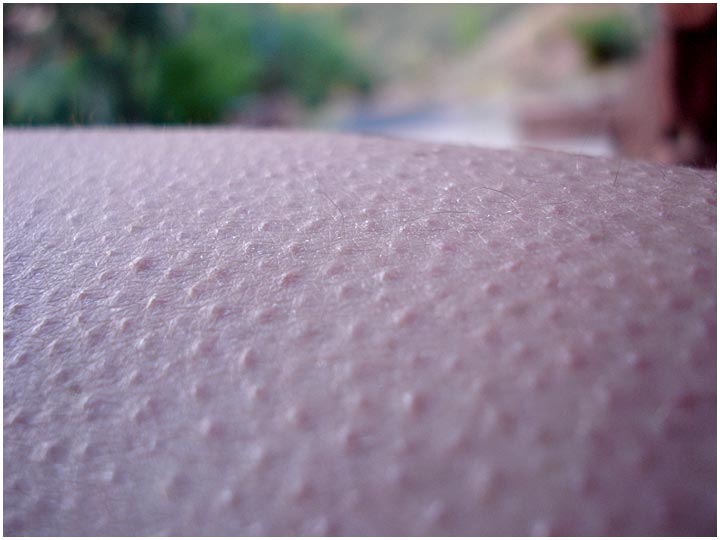 The river hike leaves us with goosebumps.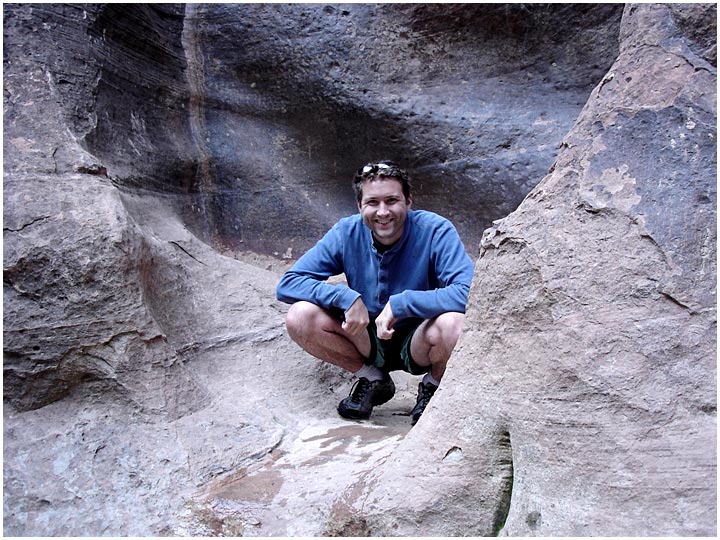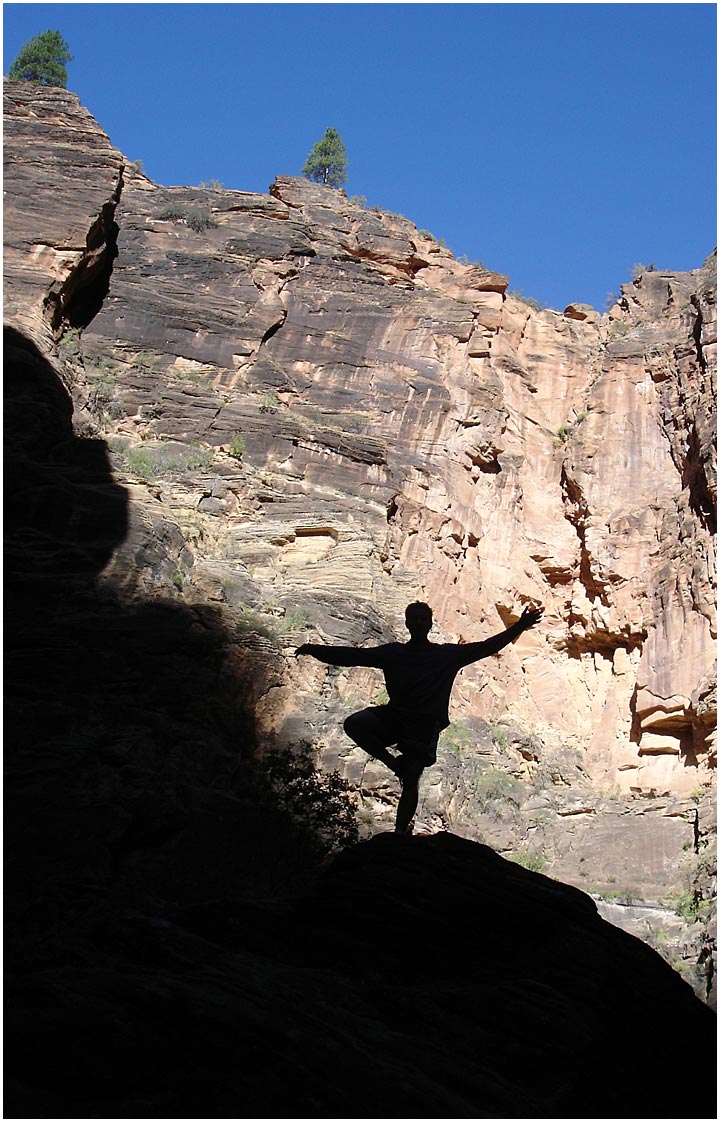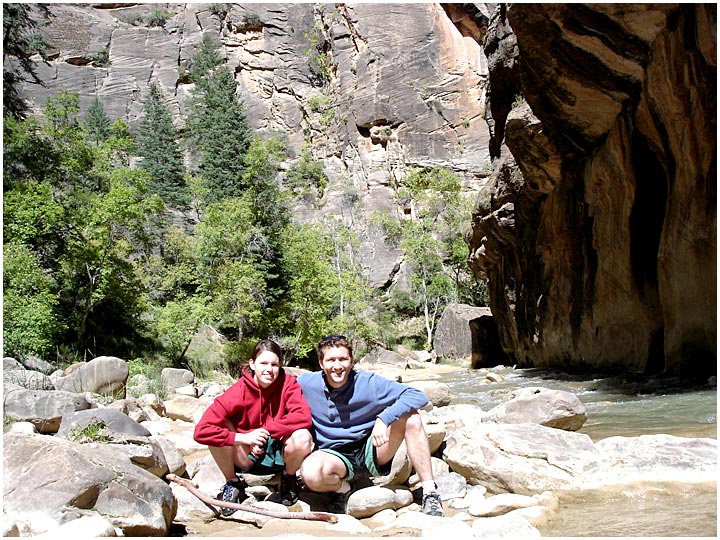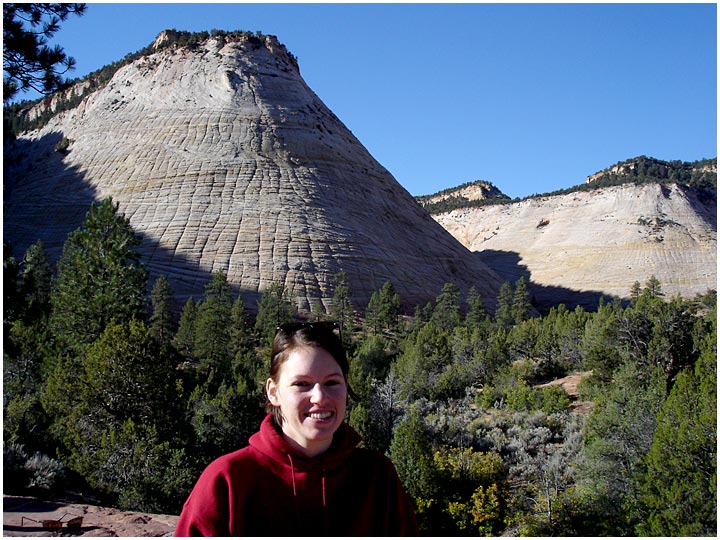 Kate in front of the Checkerboard Mesa.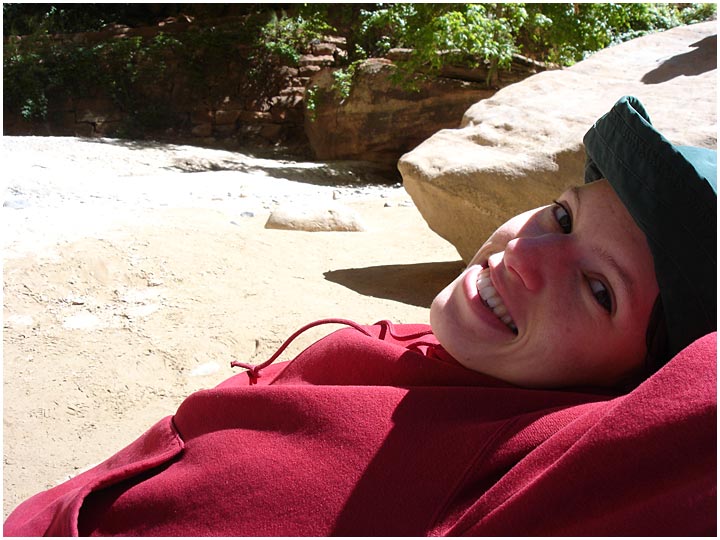 Kate relaxes after a long hike through the Narrows.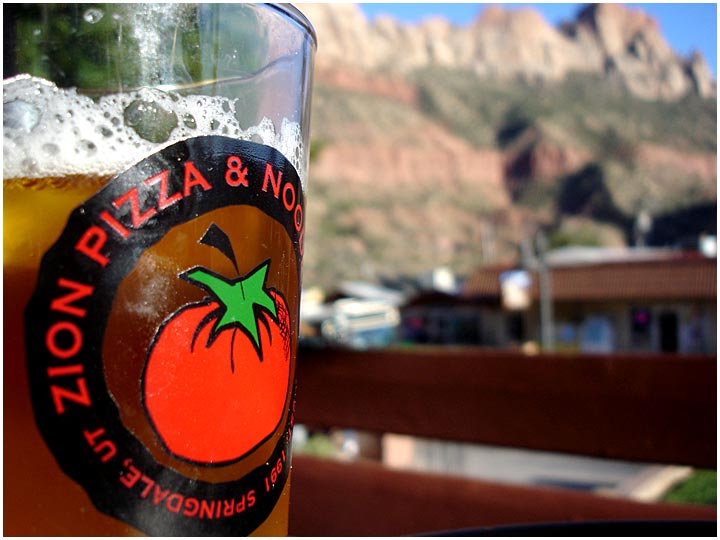 After a long day of hiking we enjoy some
beer and pizza in town at Zion Pizza & Noodle.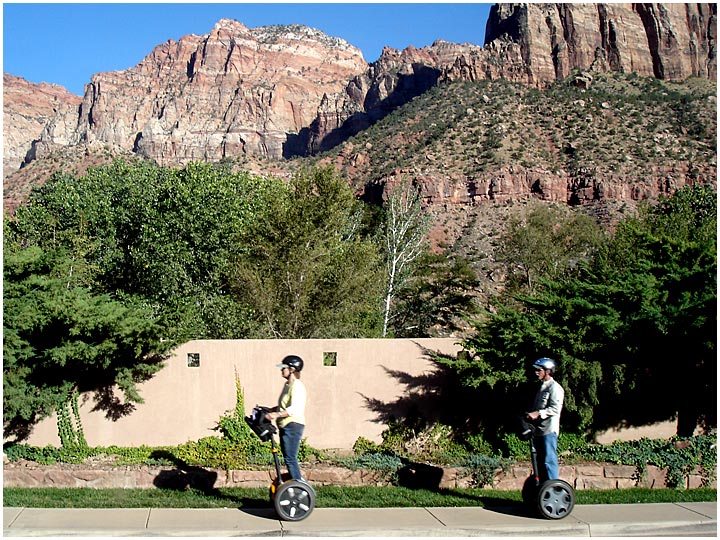 Zion travelers pass through town.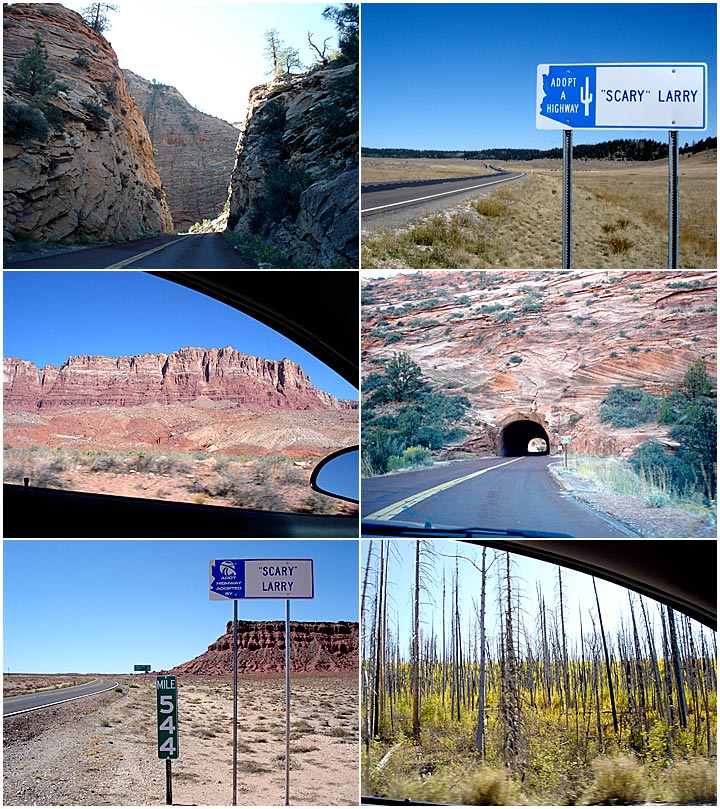 Shots from the drive between Zion and the Grand Canyon.
"Scary Larry" had his name on a lot of these roads.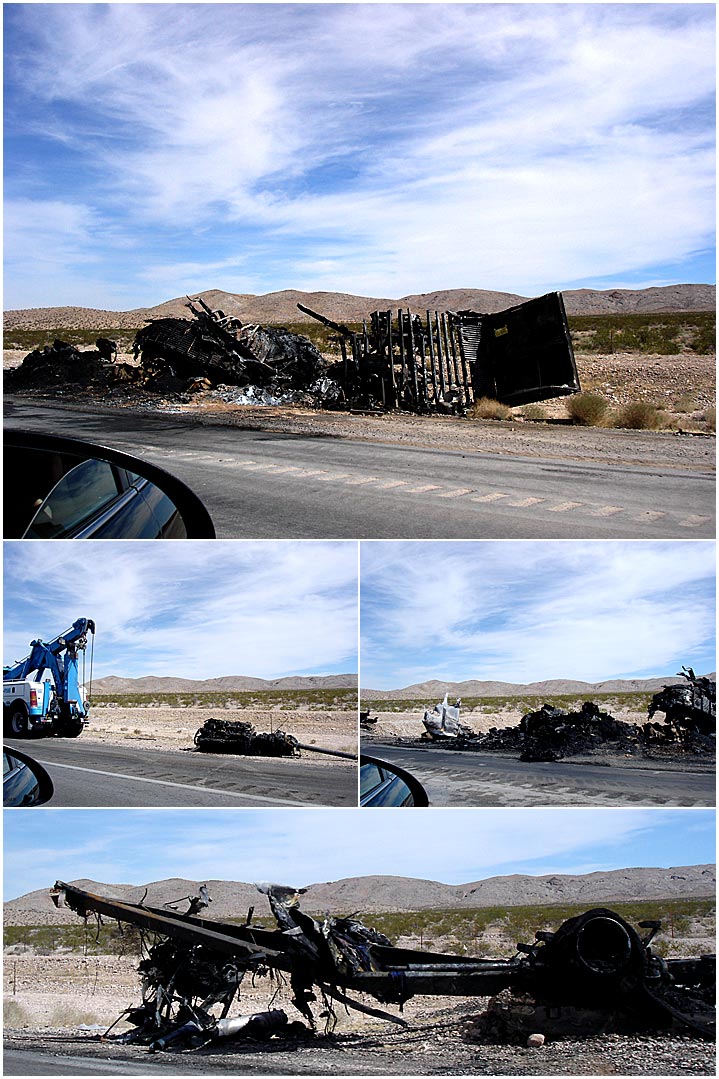 After a crazy 3 hour traffic delay we discovered the cause:
The charred aftermath of a pair of trucks that had jackknifed on the highway.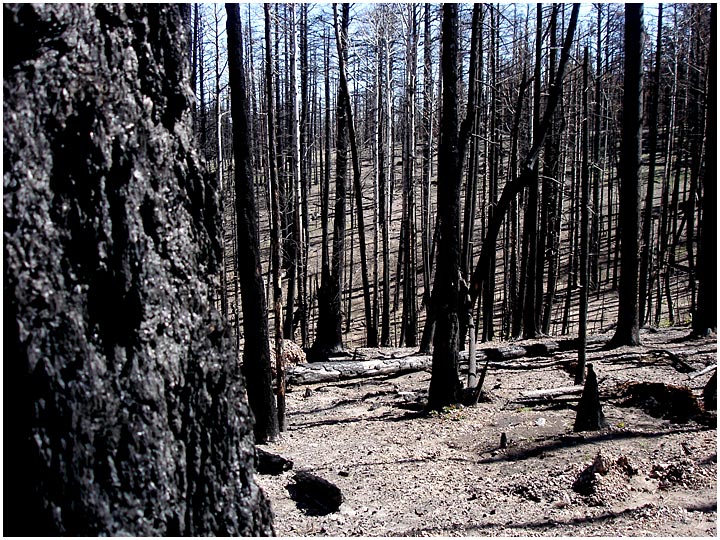 Charred aftermath of a forest fire.
Where was Smokey the Bear when this happened?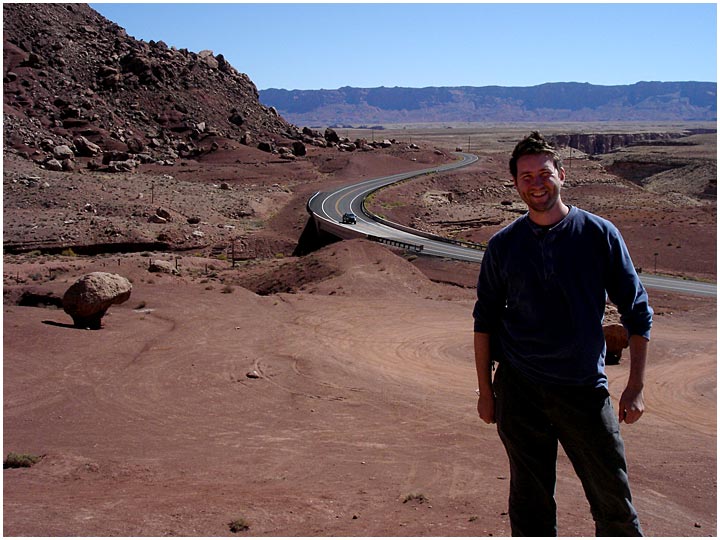 Random stop along the road.
(Please excuse my unkept hair. I'm on vacation)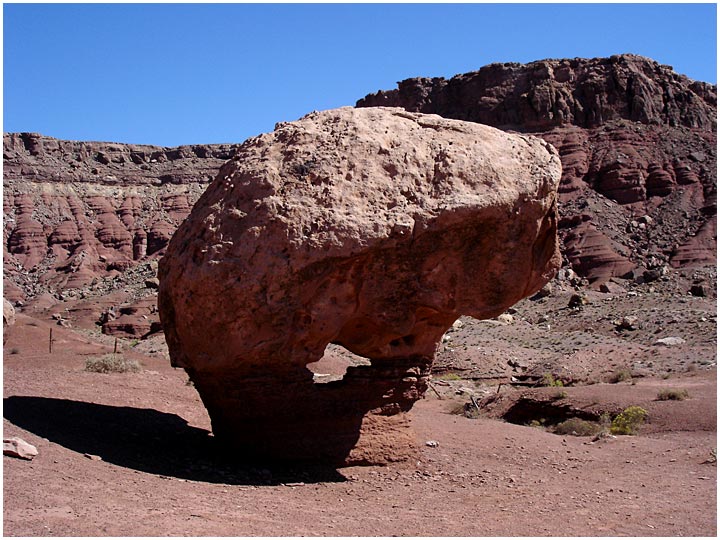 Interesting rock. Could be a dormant alien.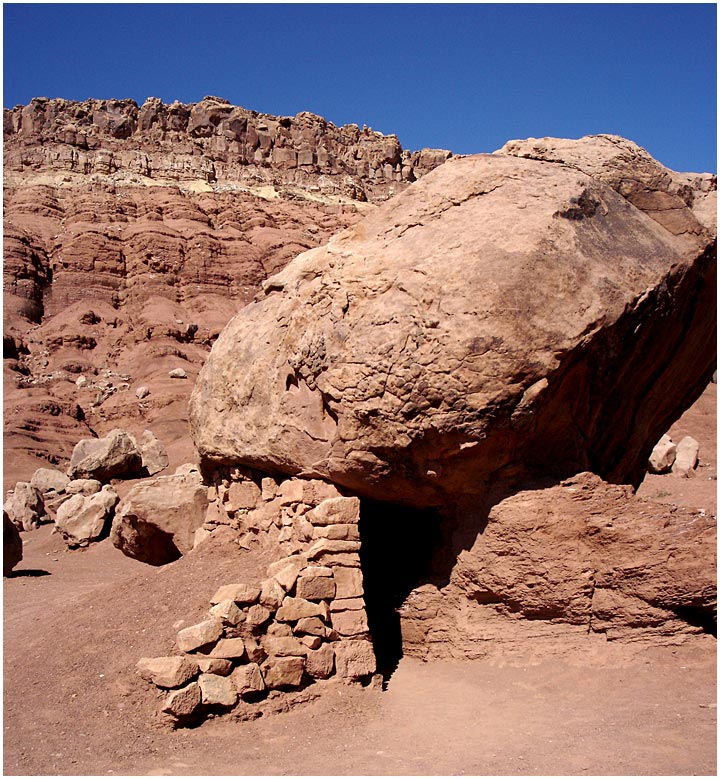 Rock house.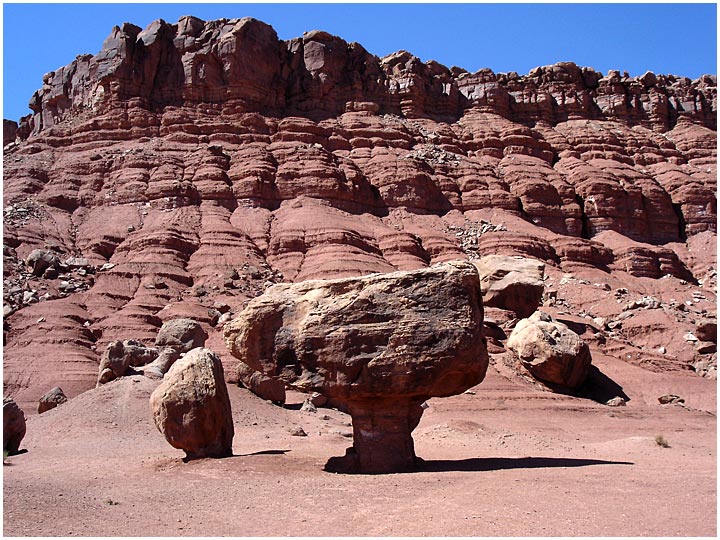 Balancing rock.
Pretty interesting how these structures form. The pedestal is actually residual ground mass from past decades. The base of this rock is where the ground level had once been before the winds of time eroded the surfance.