Cape Kiwanda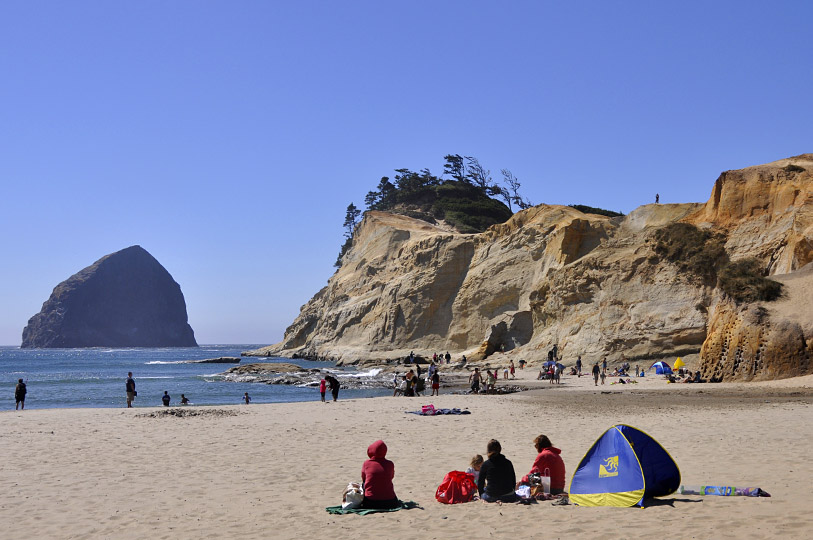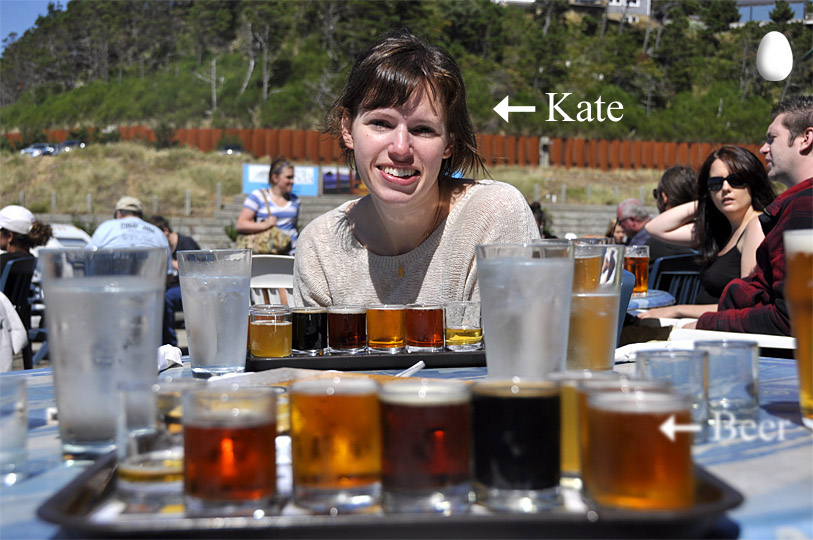 Before exploring we power up our spirits with a tasting at Pelican Brewery.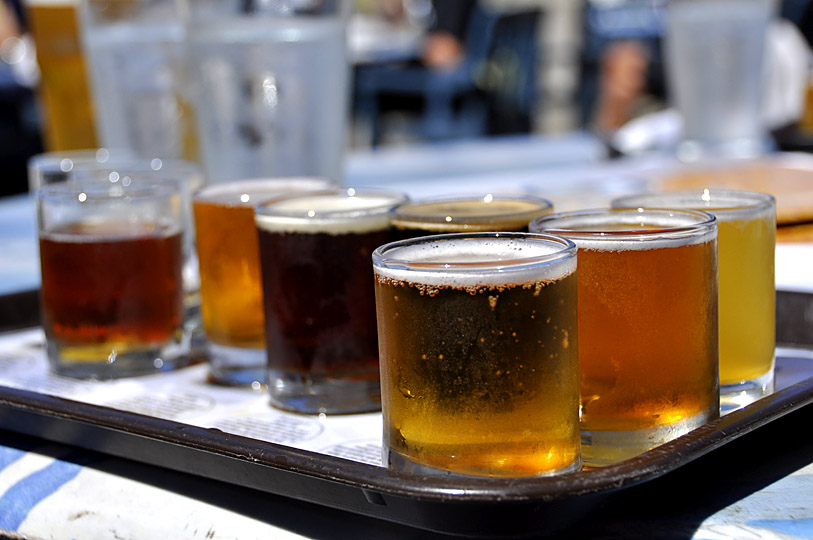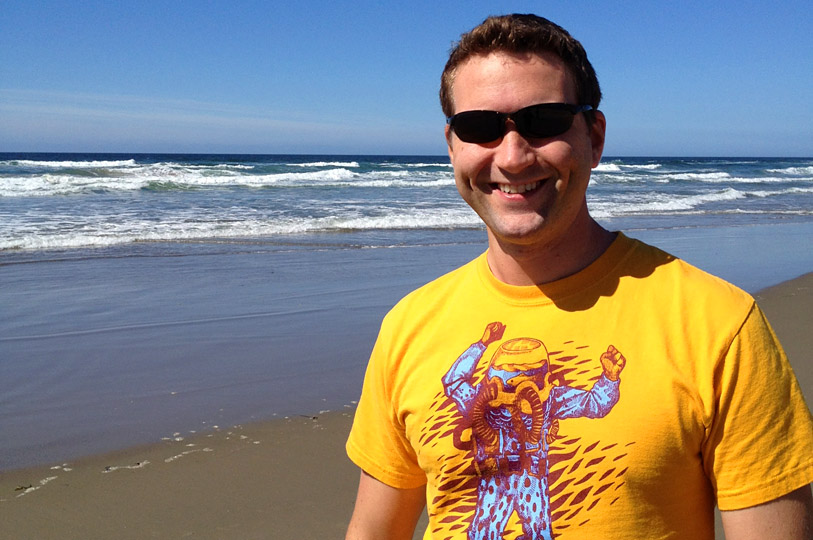 Beach time!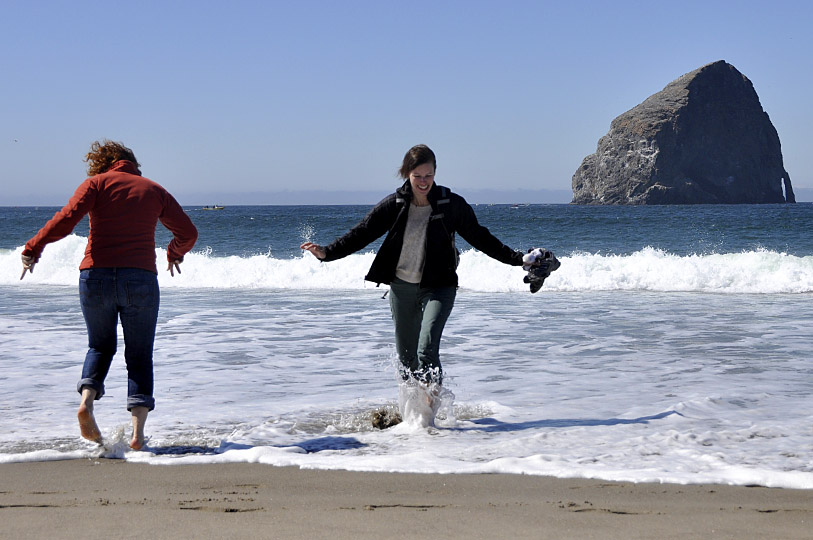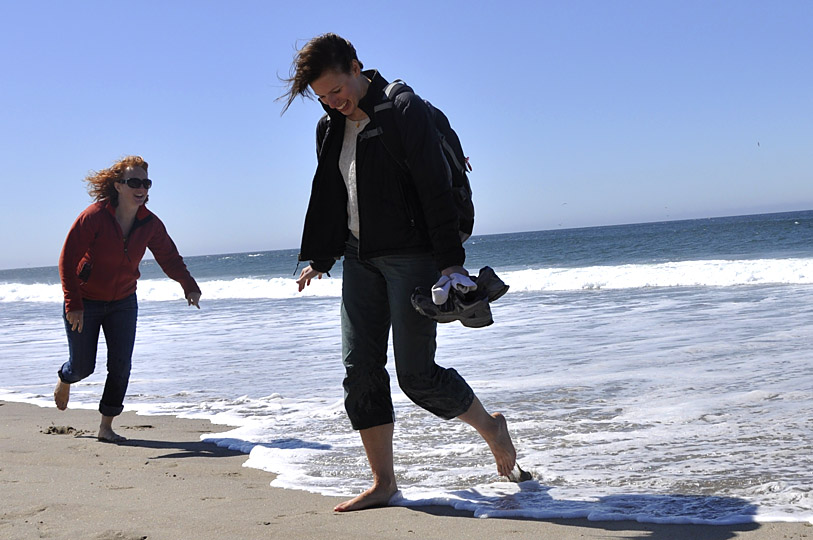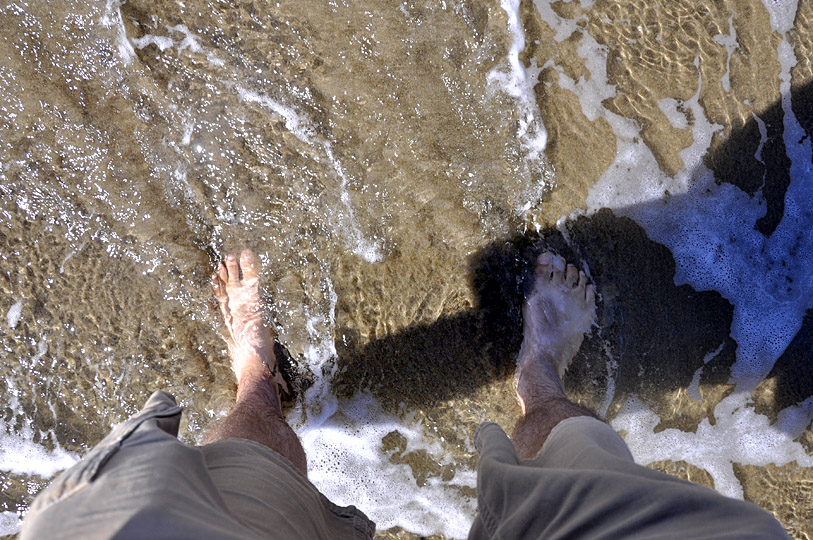 This is me preparing for the January 1st Polar Bear.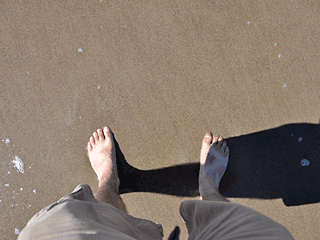 The water is almost ice cold.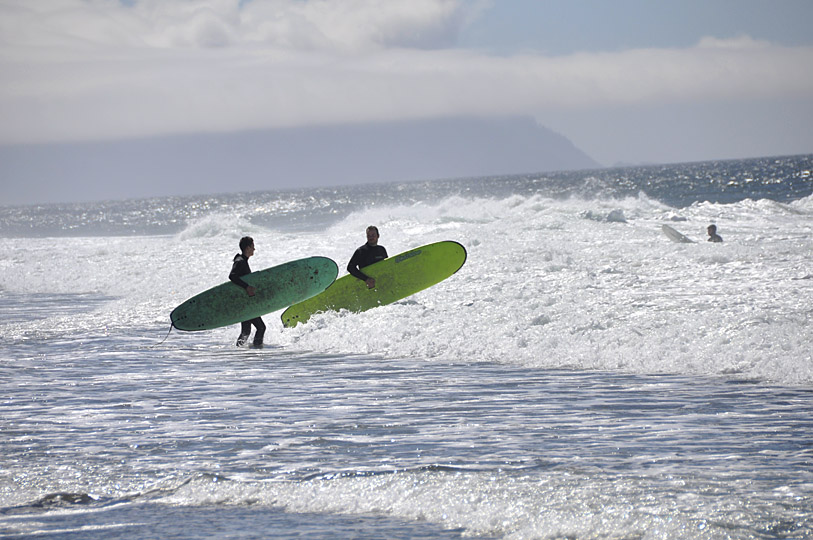 Doesn't stop the surfers in the area!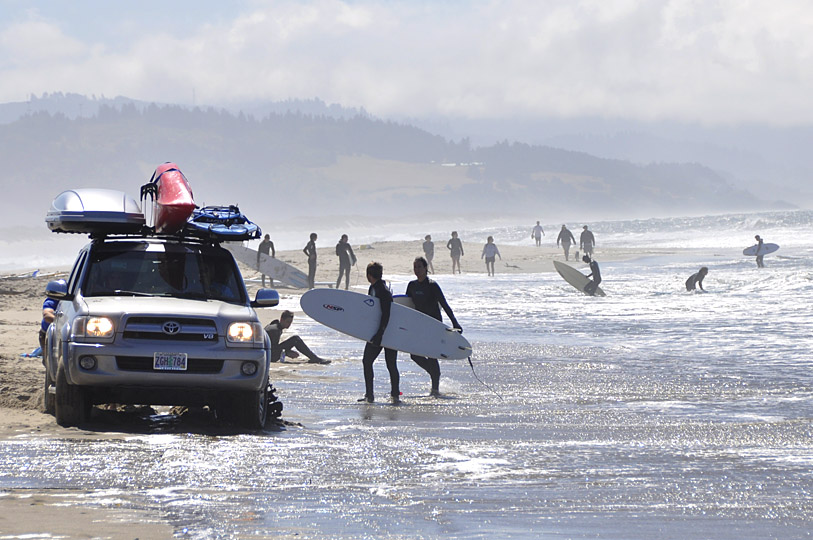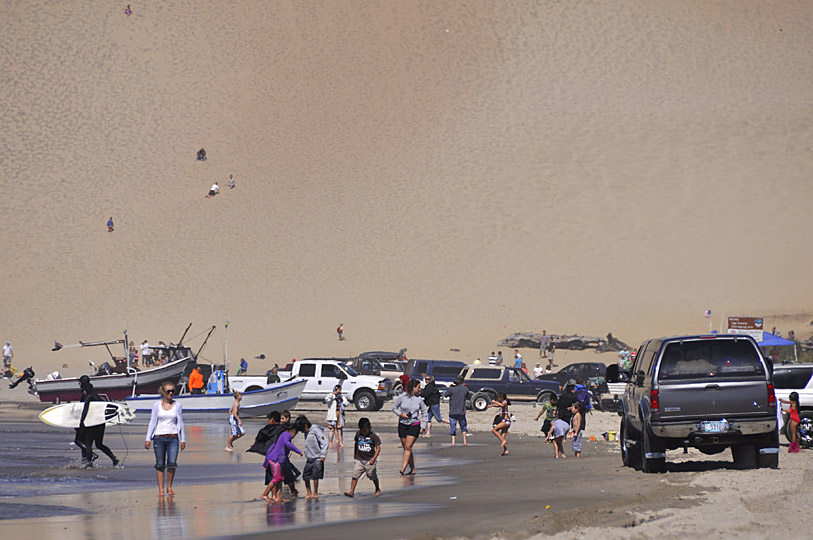 An incredible wall of sand looms in the distance.
It wants to be climbed...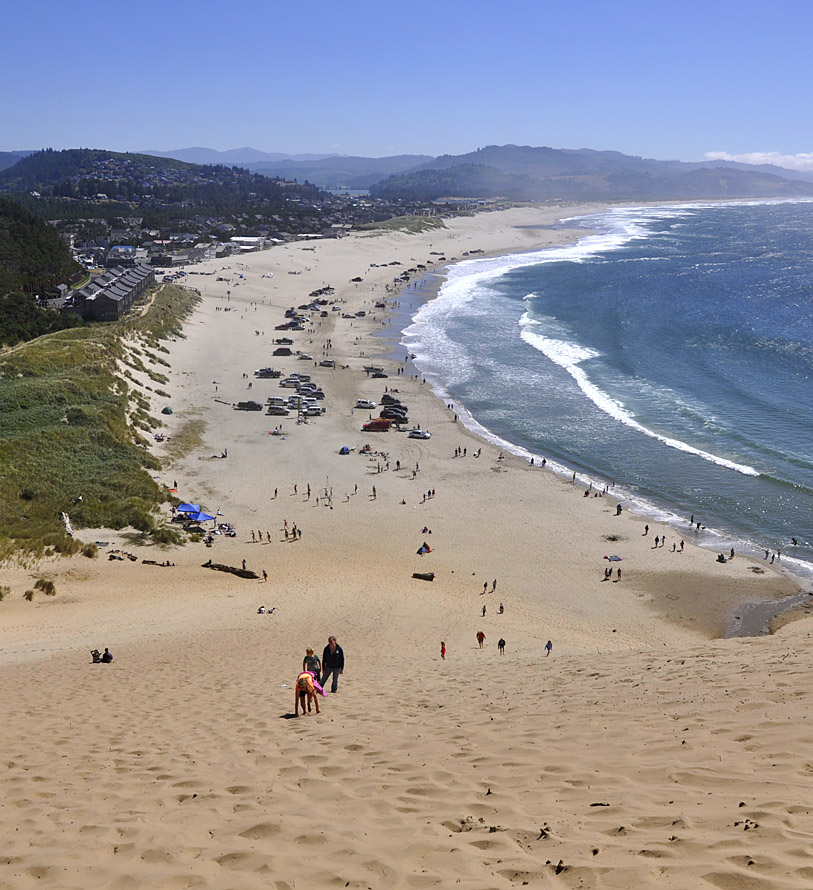 ... climbed by ME!!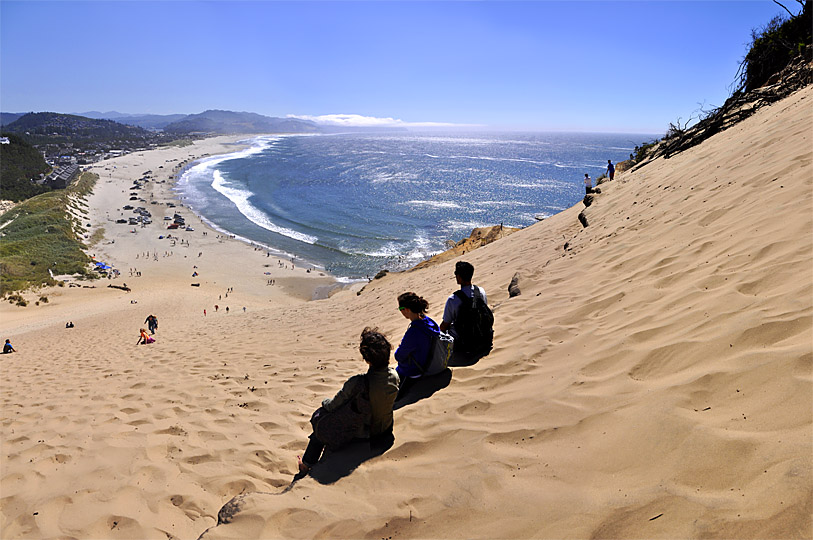 About halfway up this ridge makes for a good spot to take in the view with a few breaths of fresh air.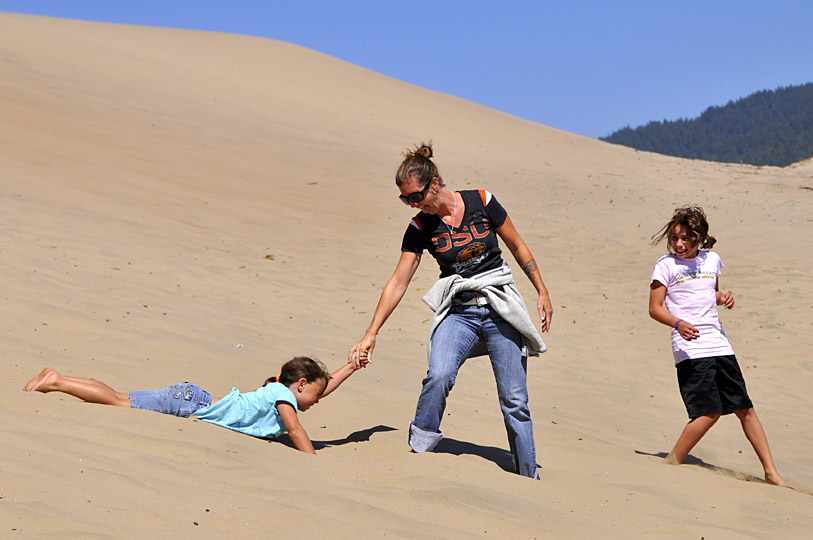 People watching.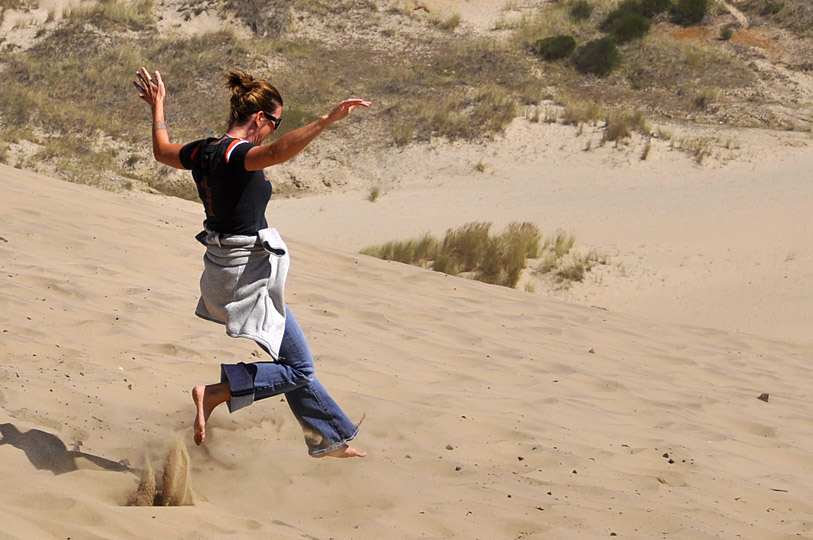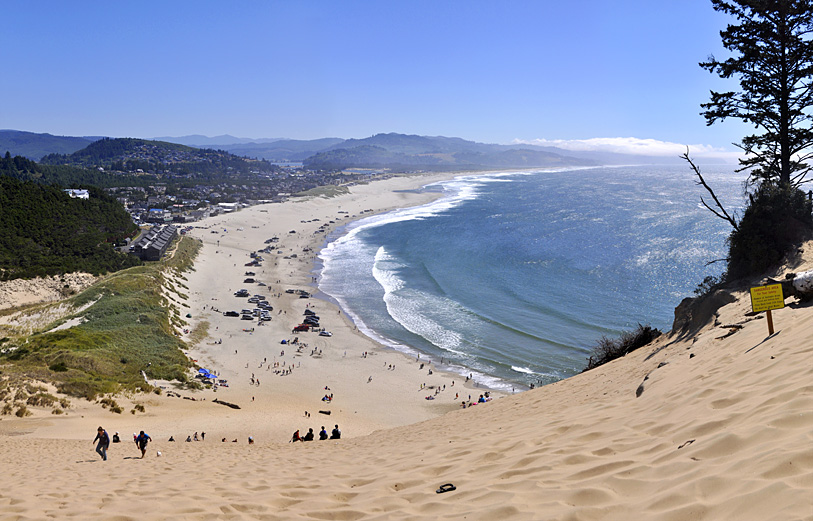 A view from the top.

[+] Enlarge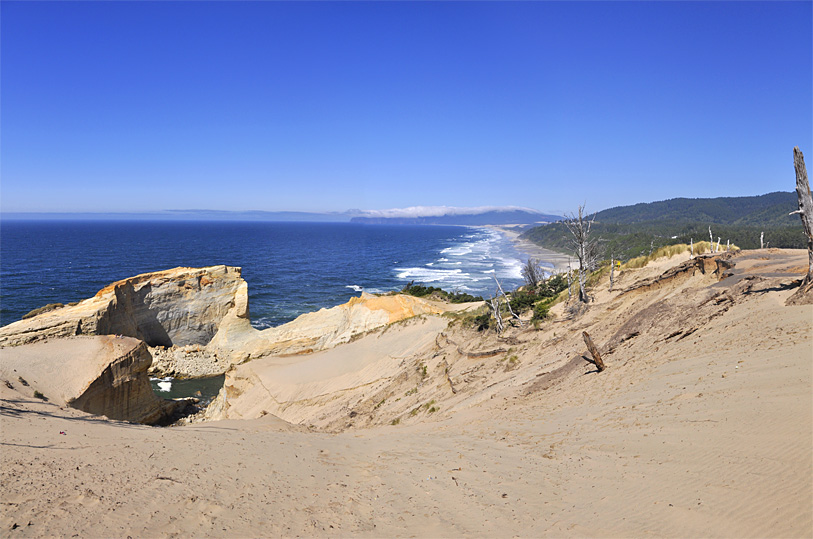 Those who make it to the top are also rewarded with a nice view of other side of the sand hill.


[+] Enlarge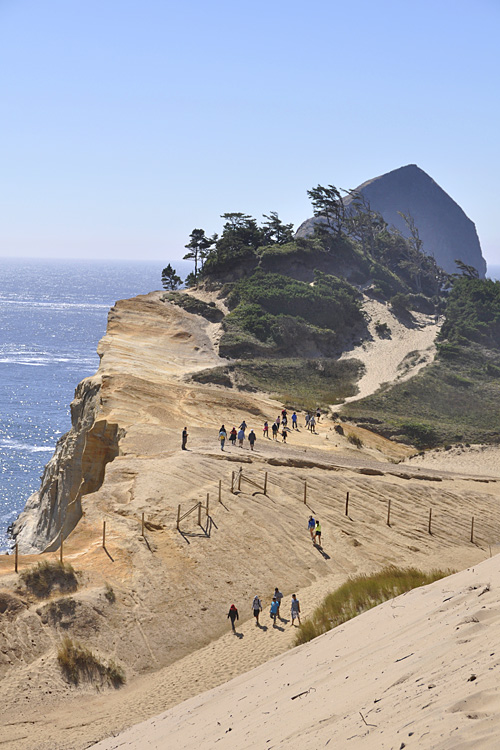 My next destination.



[+] Enlarge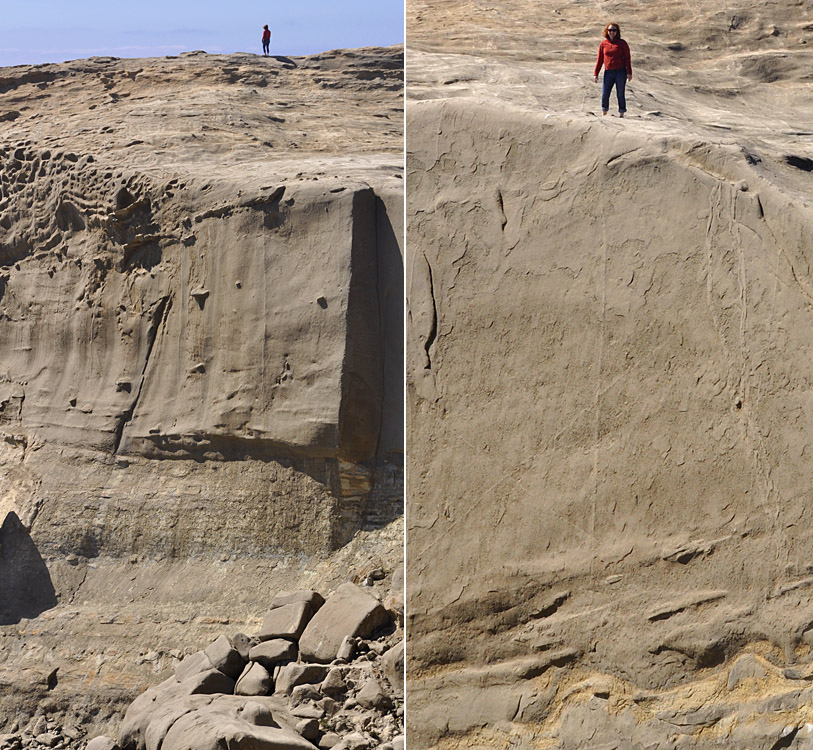 I spot Gretchen.


Can you find Gretchen in this photo?

[+] Enlarge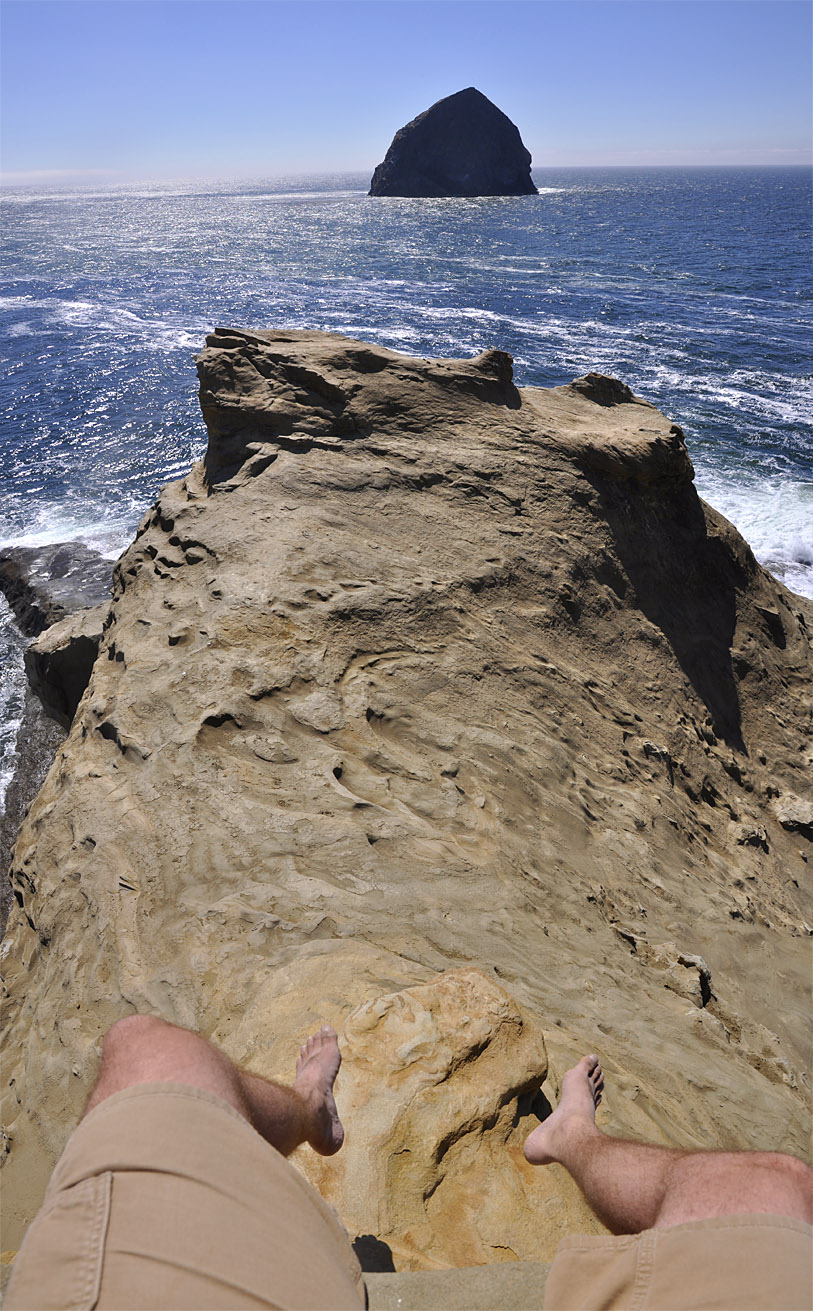 Sitting at the edge of the world.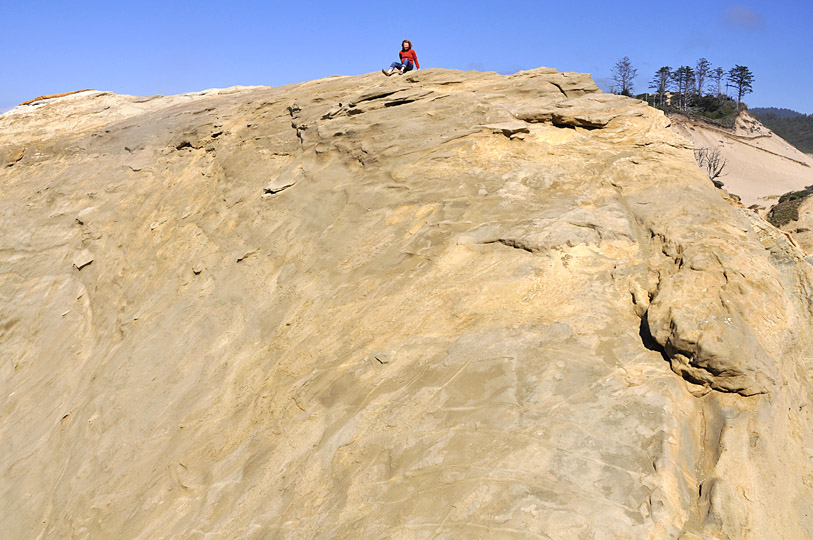 I kept waiting for Gretchen to slide down.
Neat rock formations.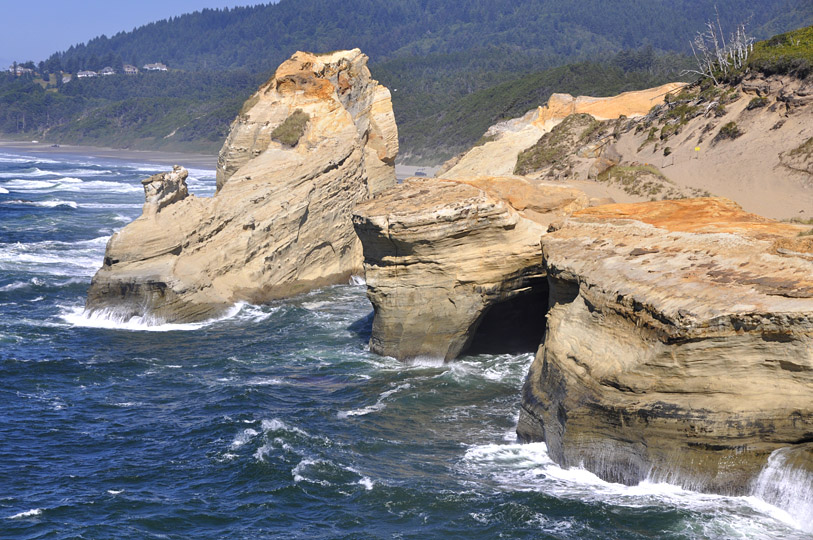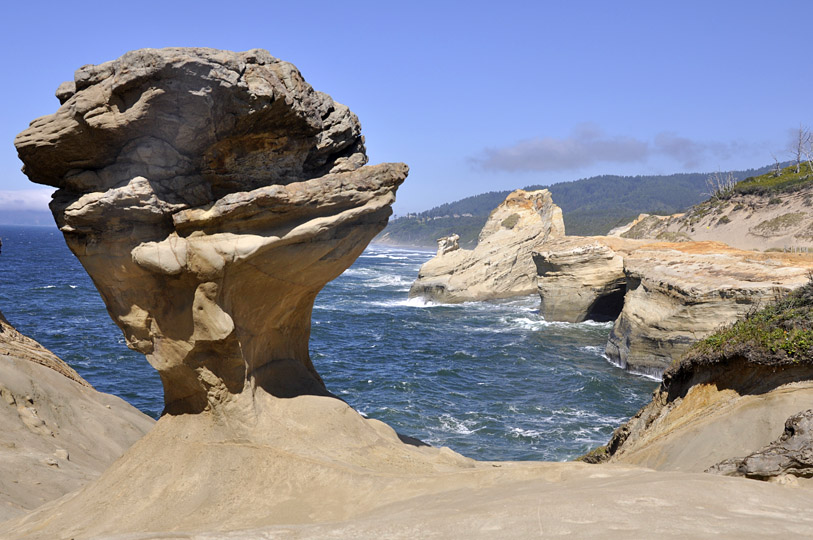 On to the next adventure.

[+] Enlarge
Octopus Tree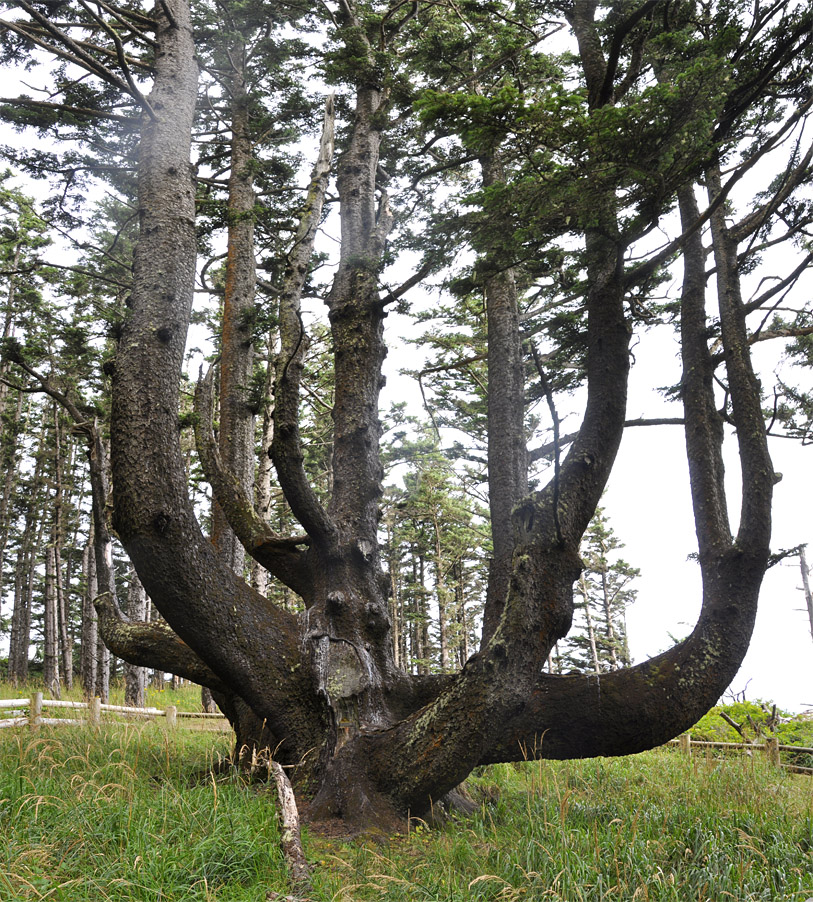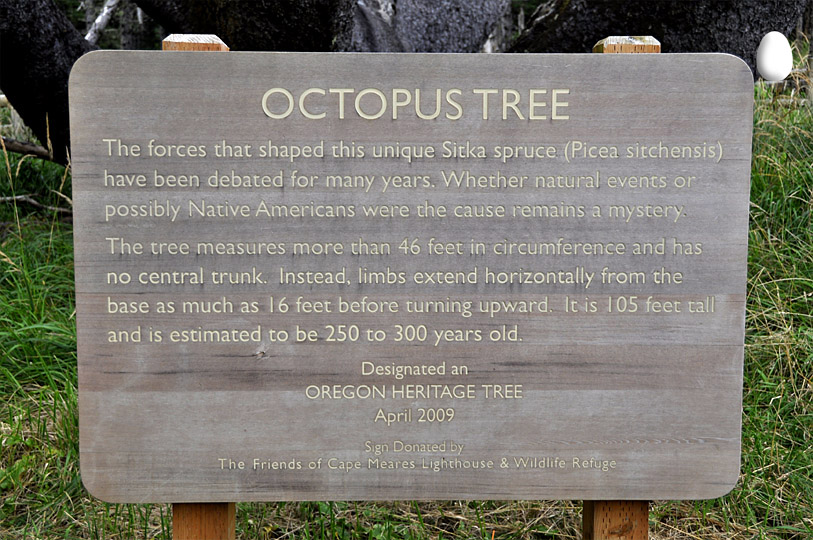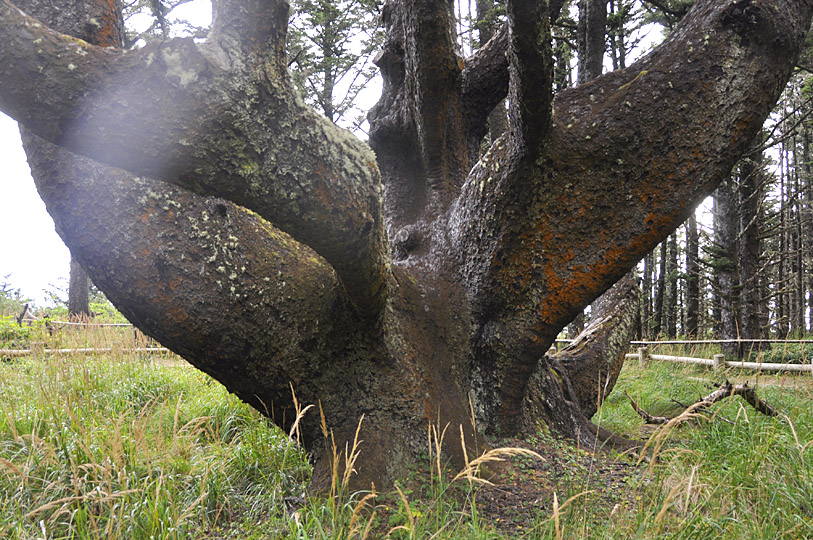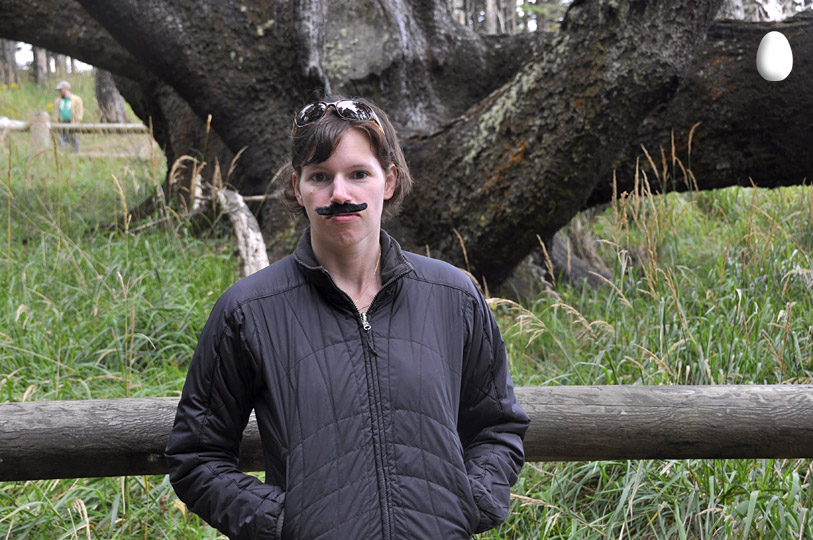 A peculiar looking fellow was looking at me wierd.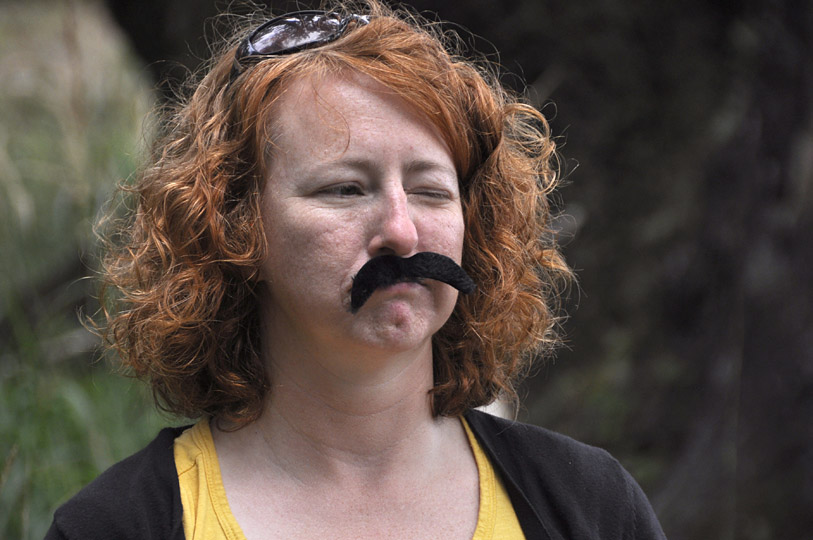 And then a second one appeared.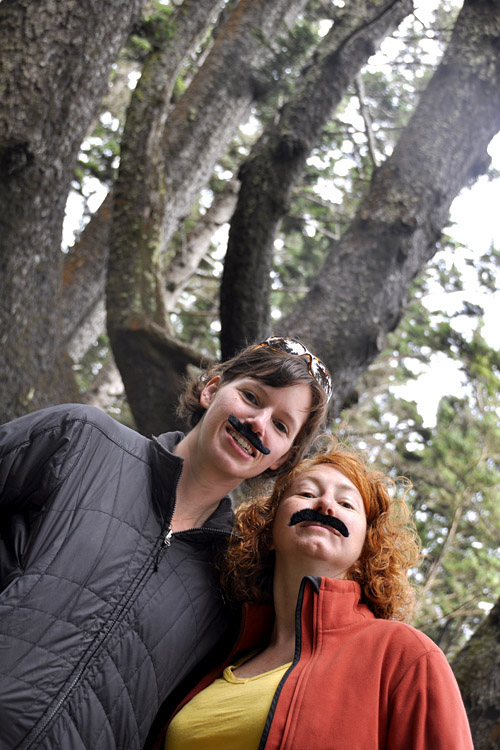 The two seemed to know each other.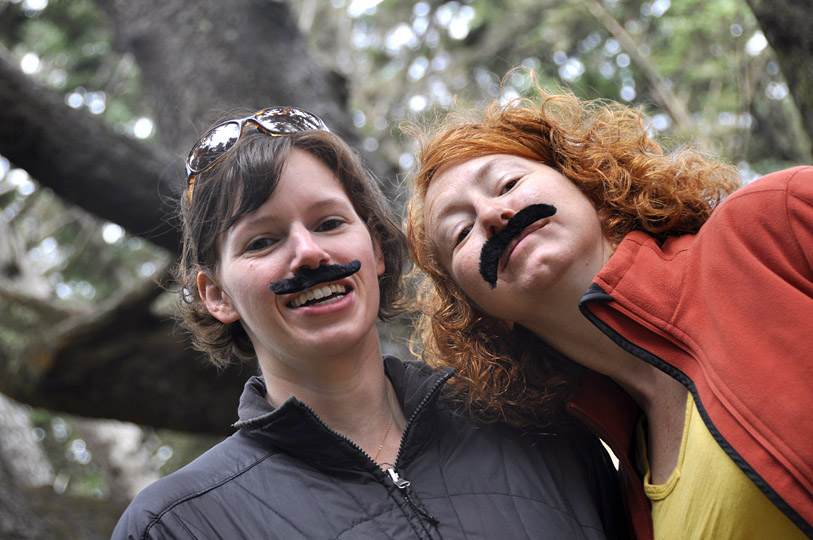 They looked a little familiar.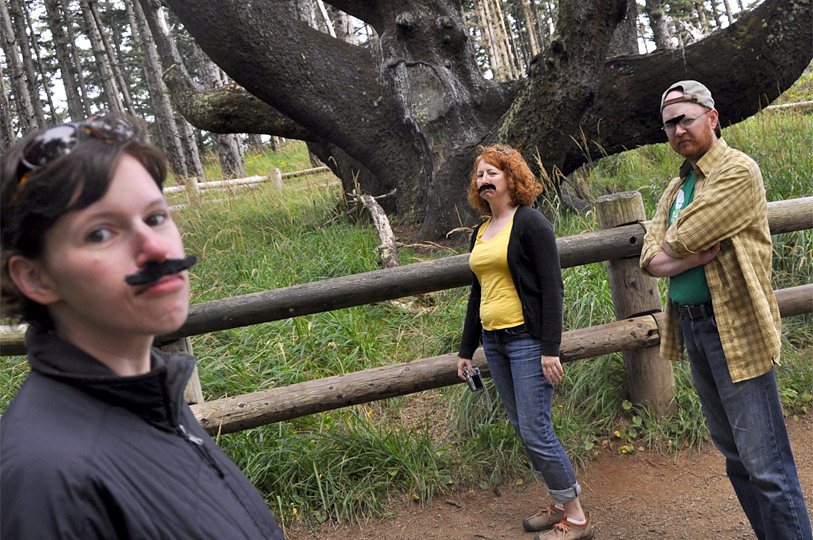 They grew in numbers...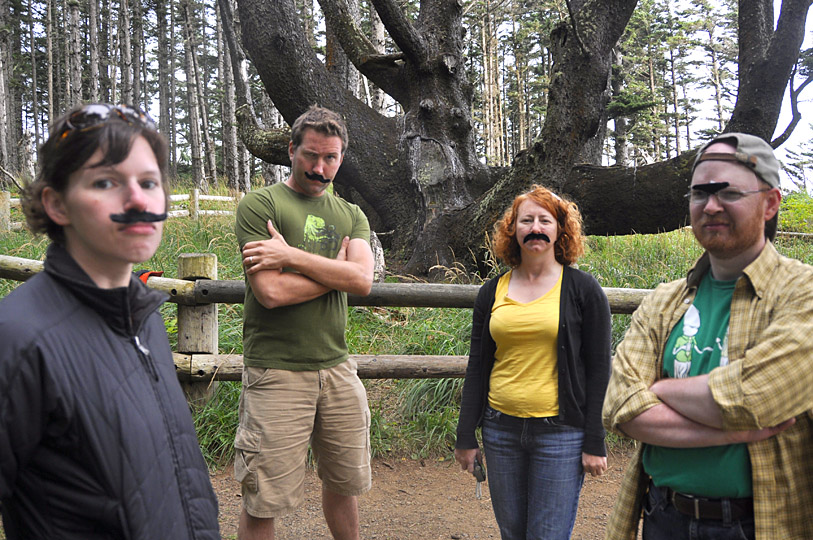 ... until the foursome's collective arms numbered in 8.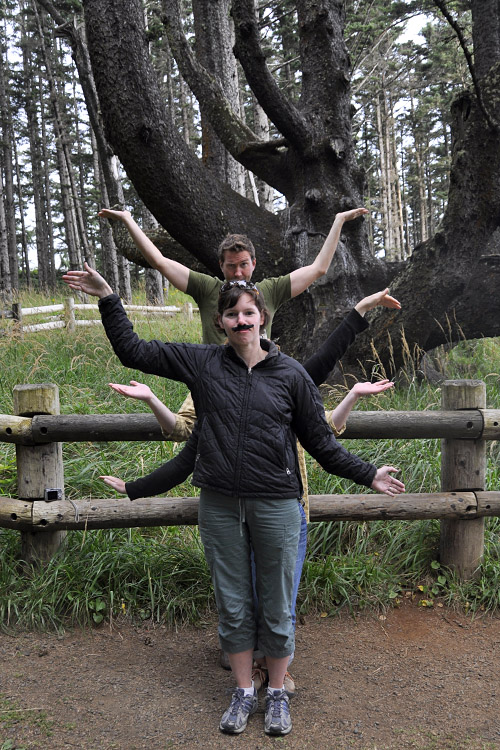 Octo-posse unite!!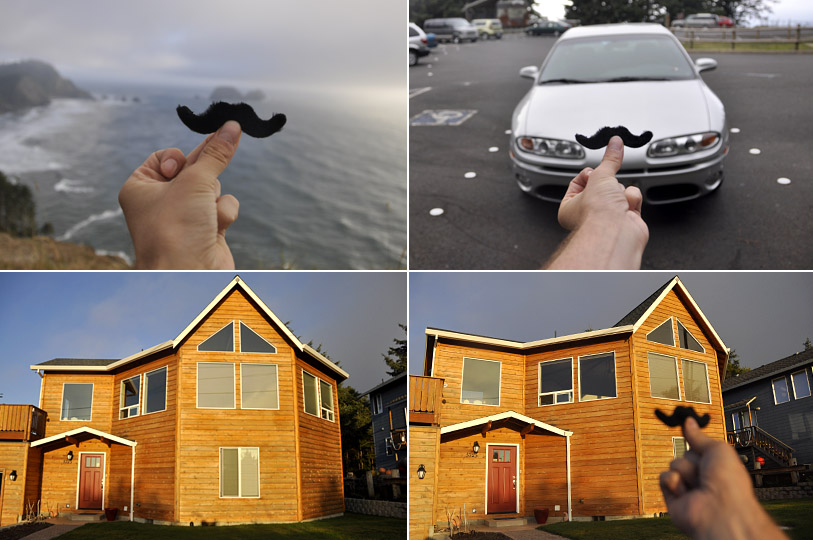 Put a mustache on it!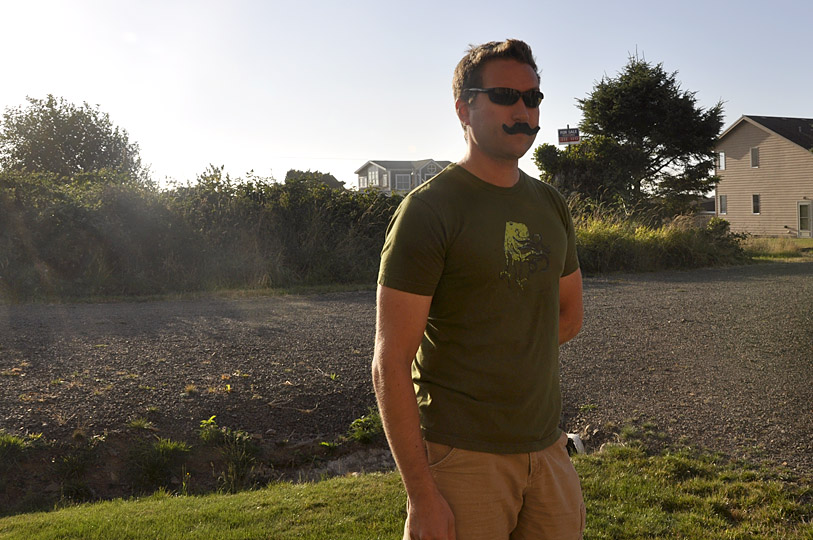 I think I spotted the culprit behing these shenanigans.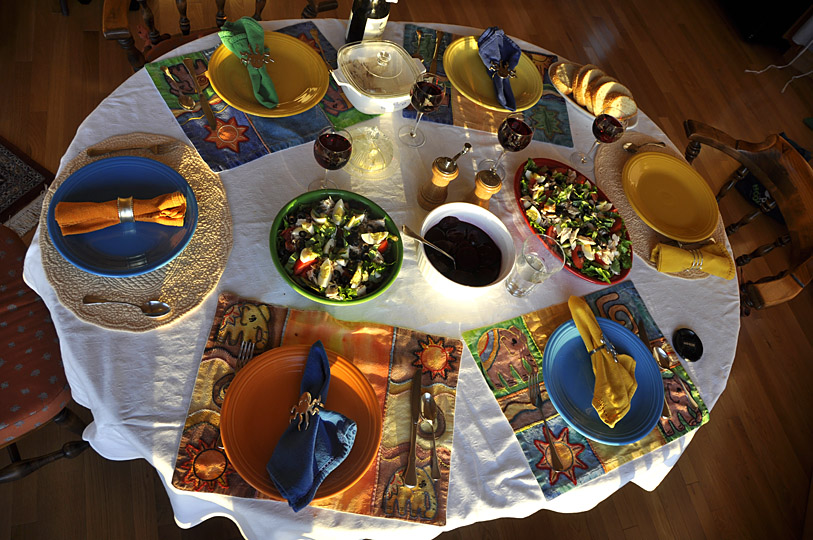 Dinner that night was delicious!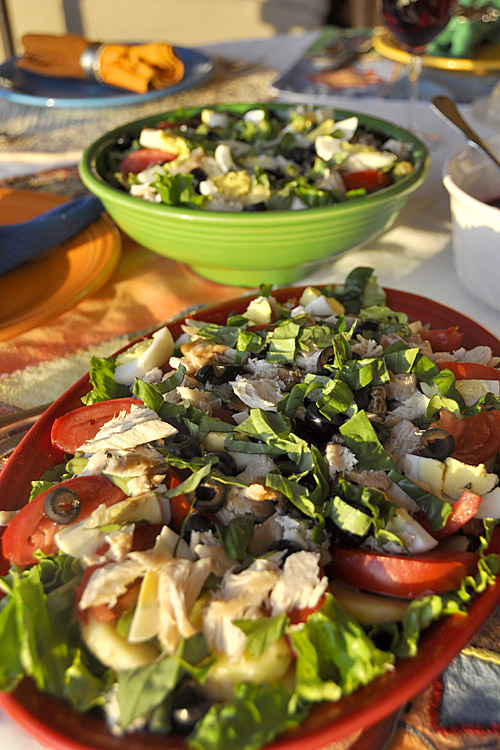 Nicoise salad with poached tuna.