Lost Lake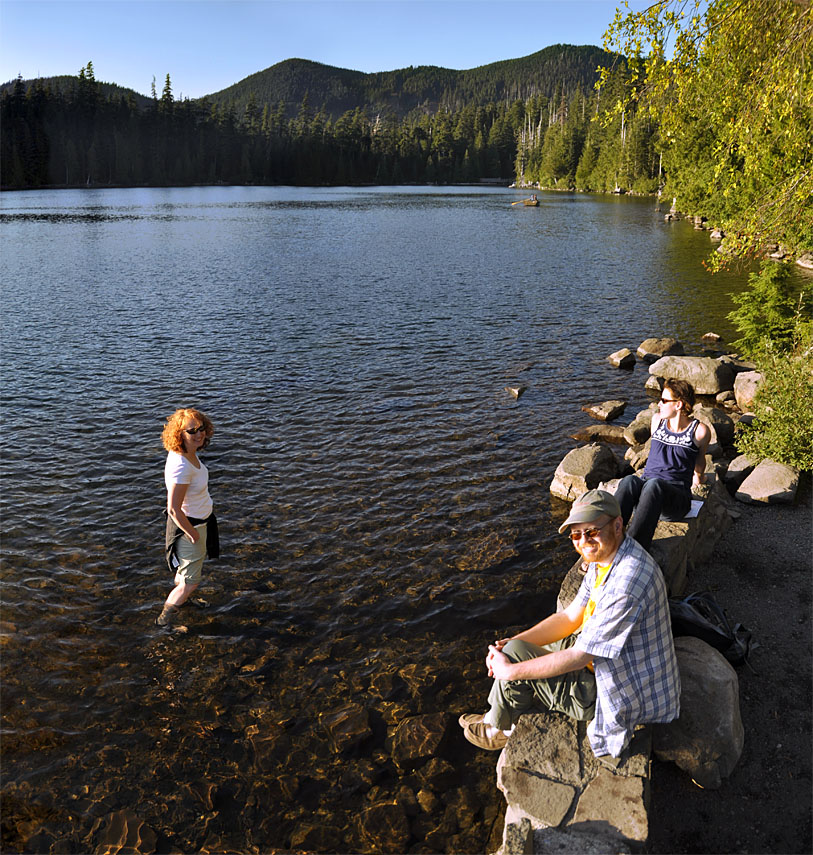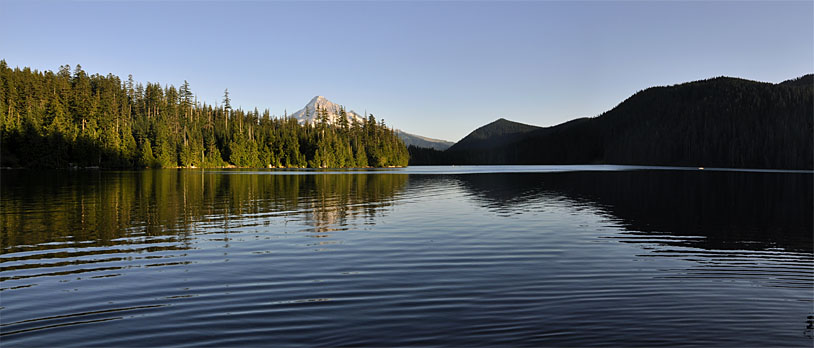 Mt. Hood in the distance.

[+] Enlarge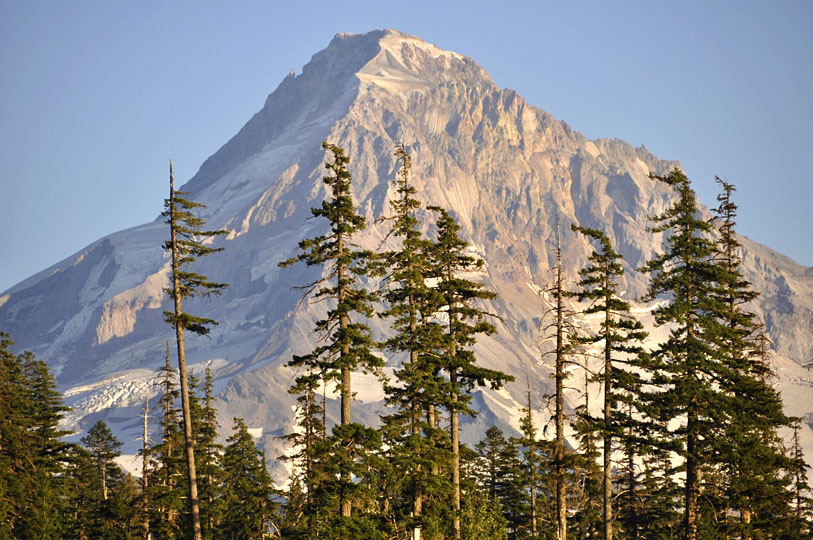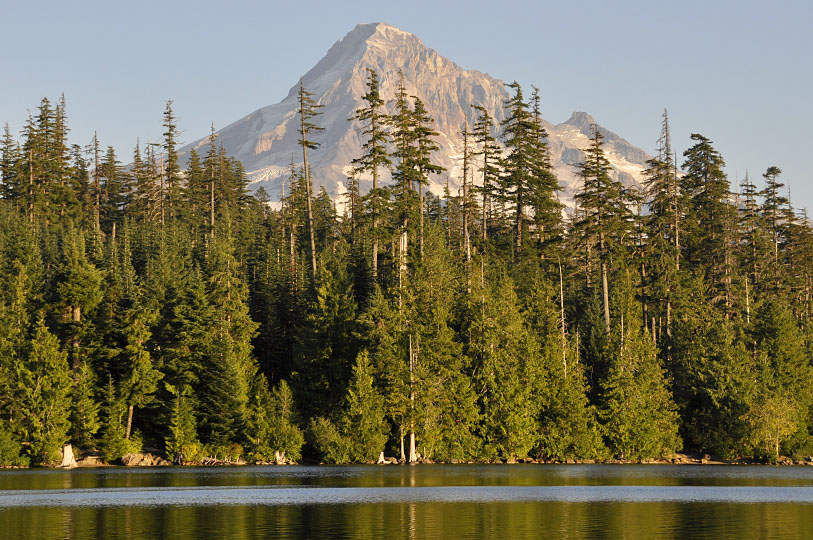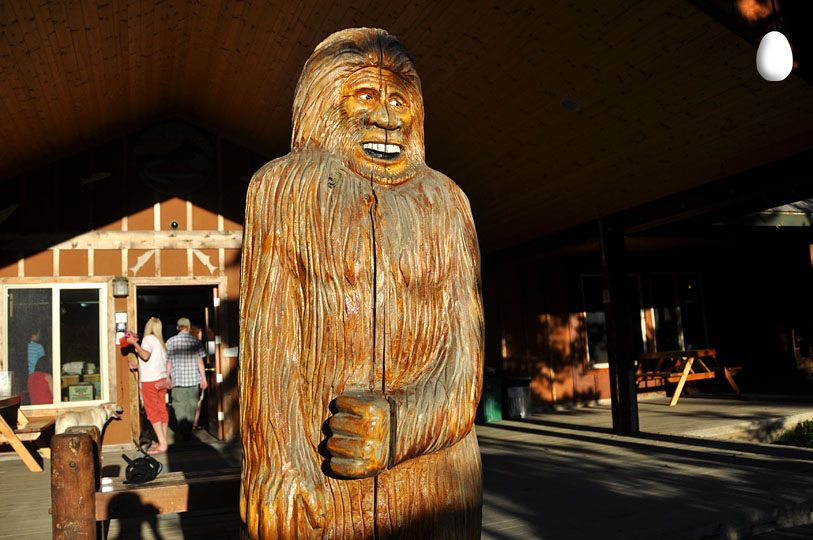 This guy needs a mustache.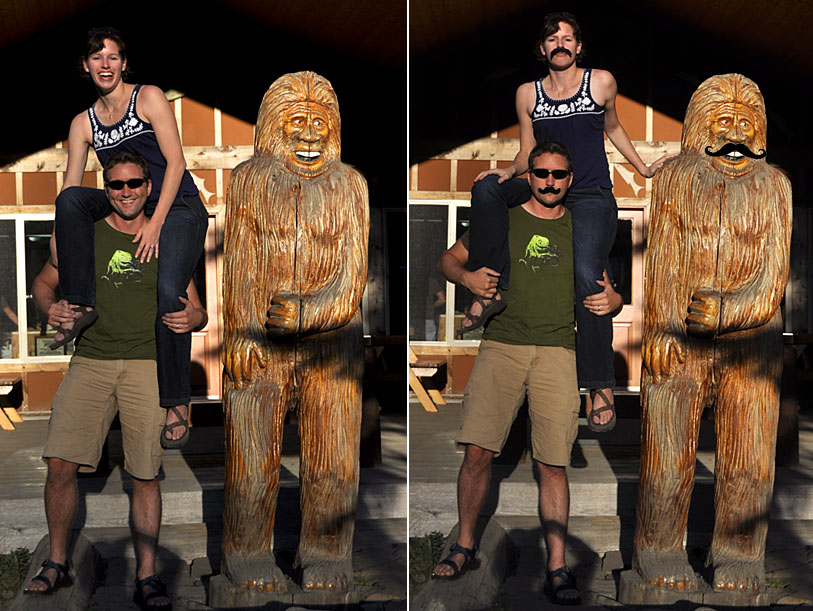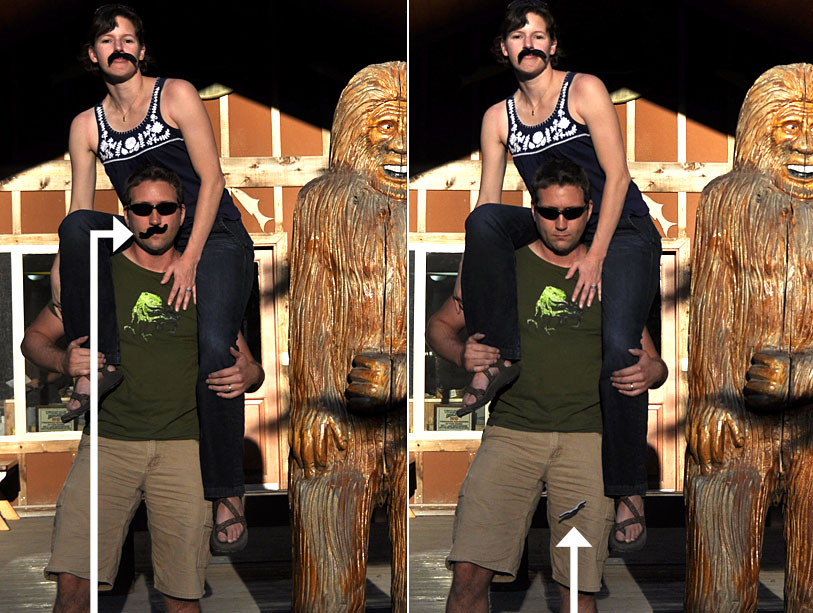 Mustache fail.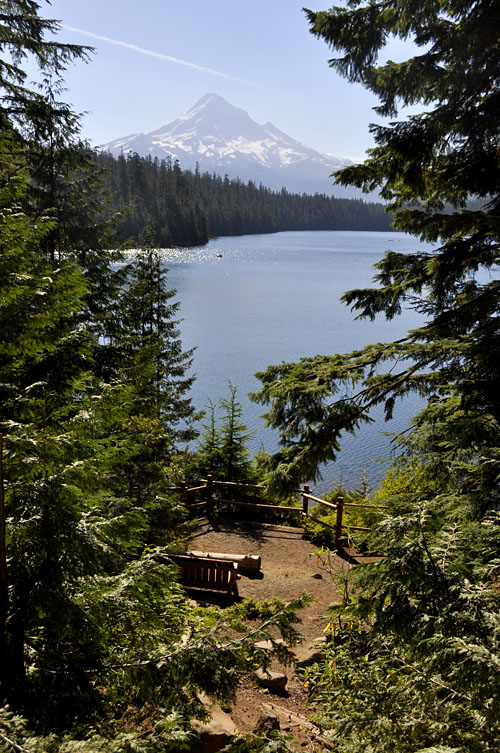 We return to the view of Mt. Hood the next day.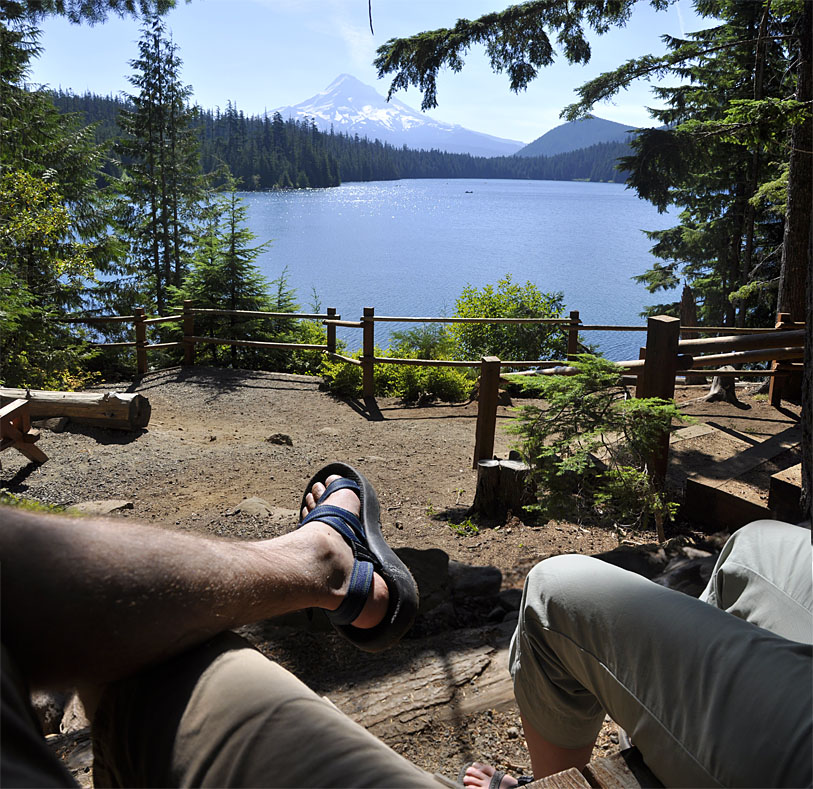 Awesome benches!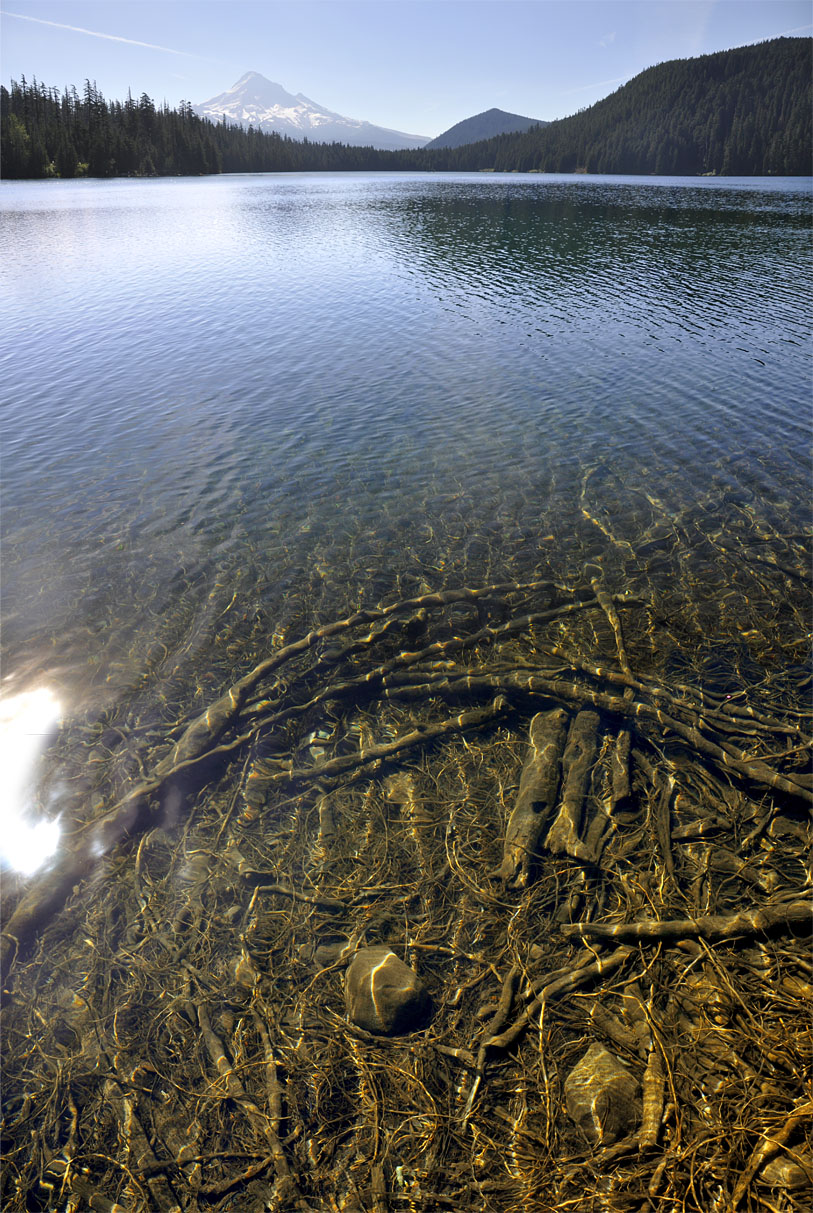 Even better from the water!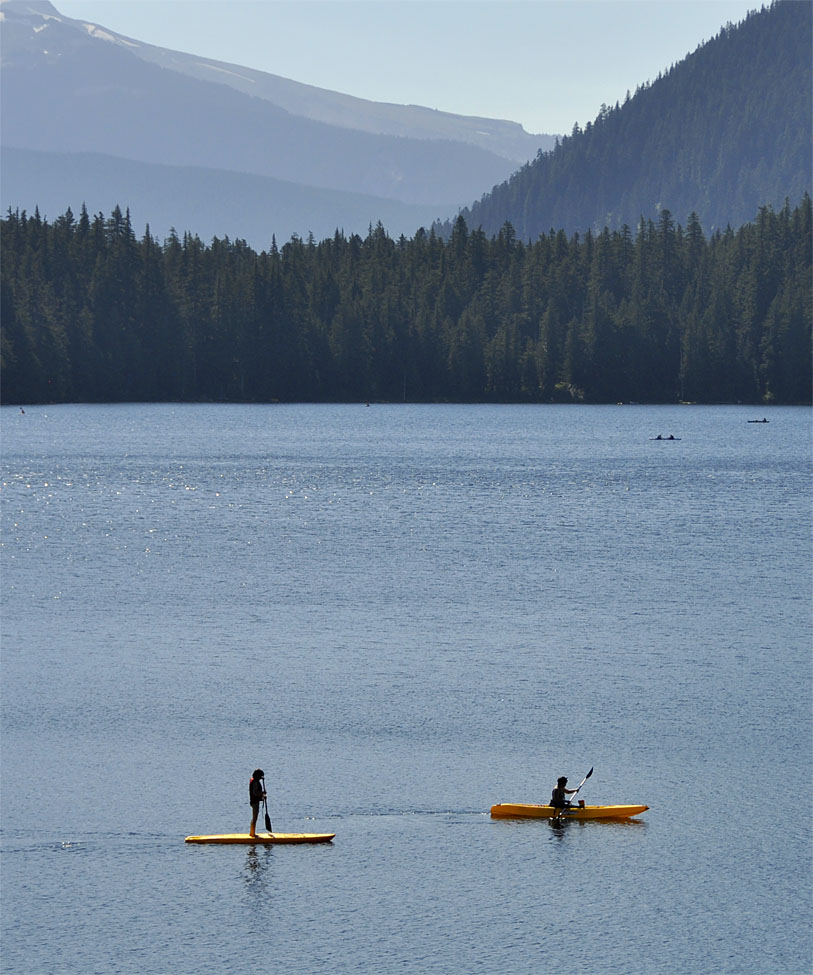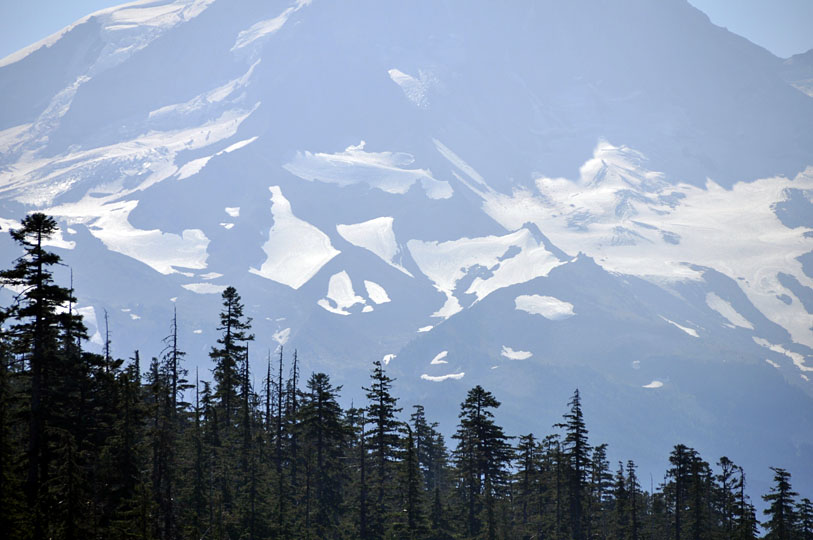 Oneonta Gorge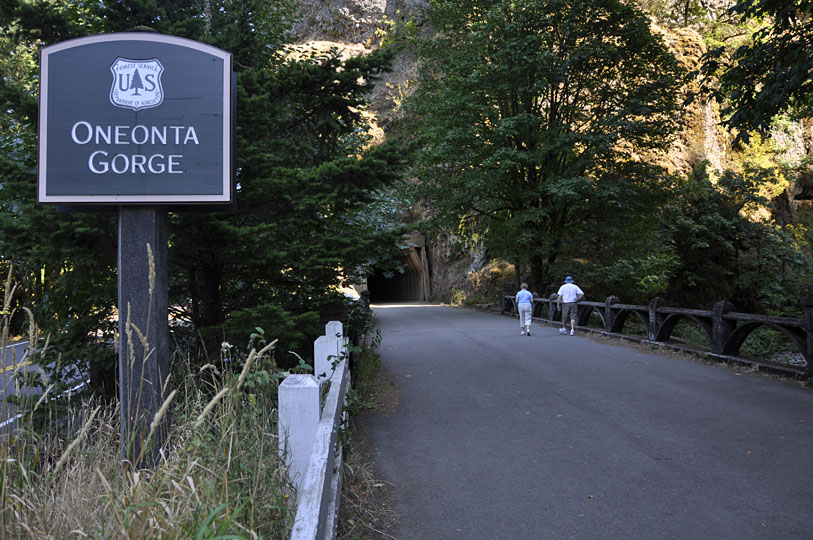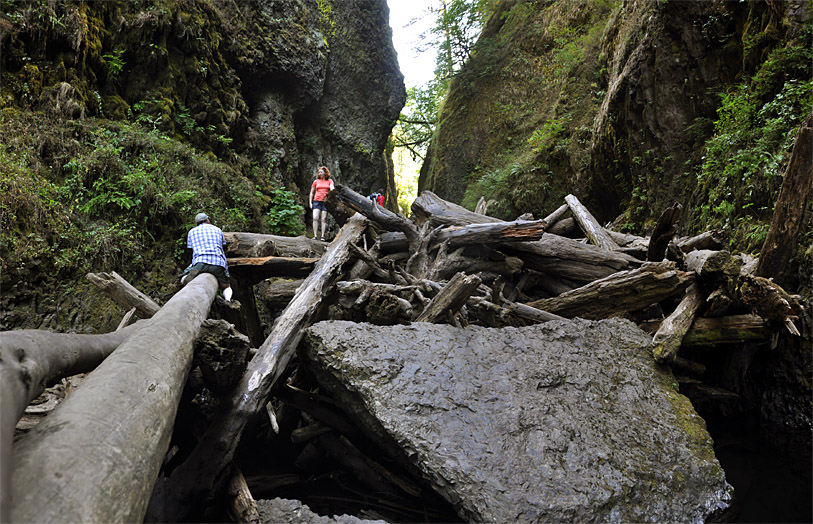 Before you can get anywhere, you've got to traverse this pile of logs.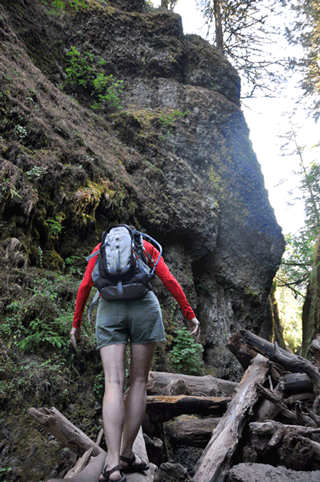 Kate, Gretchen and John inch their way across.
I don't mind testing my balance.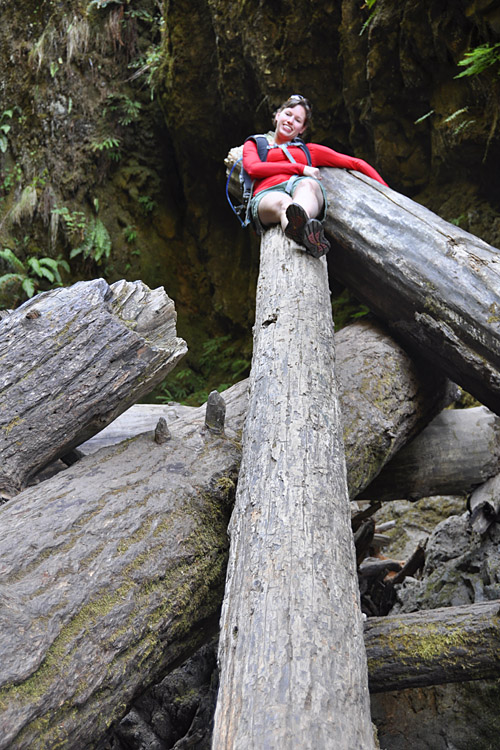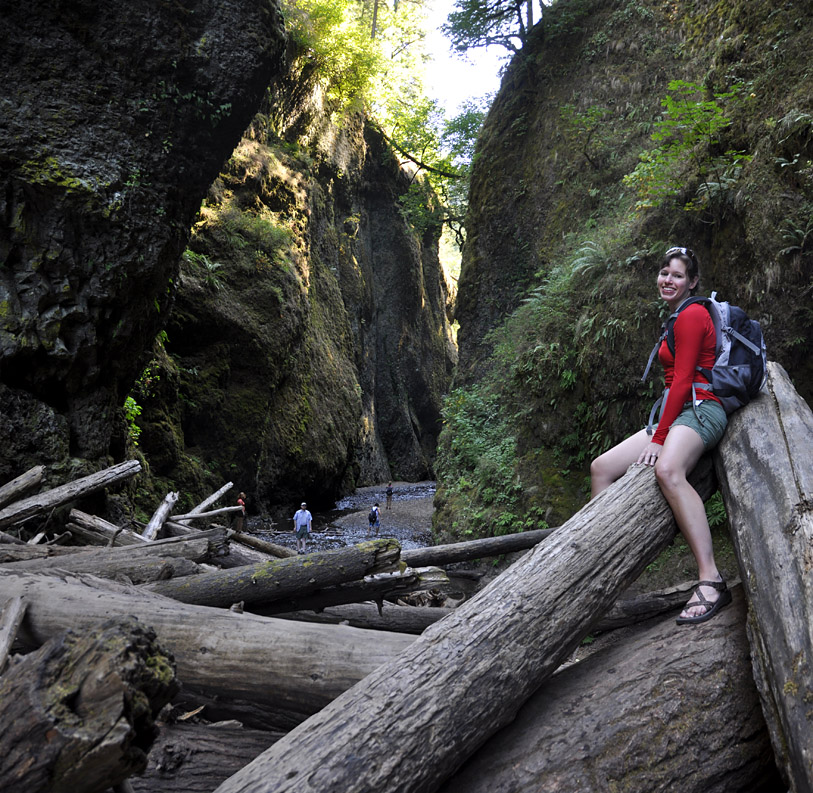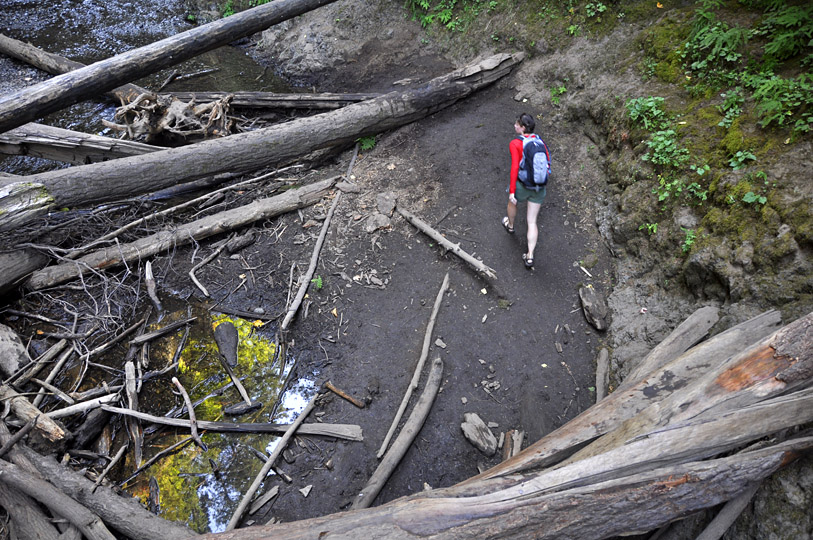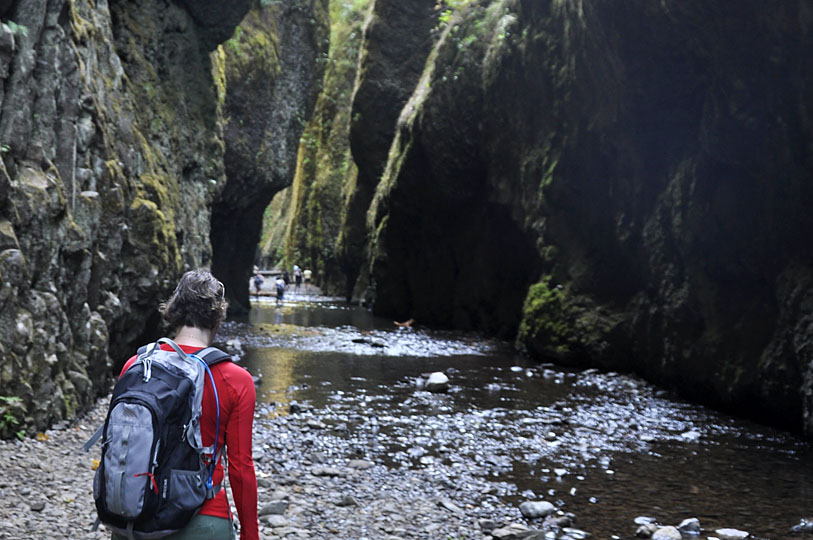 The trail soon turns to a gentle stream.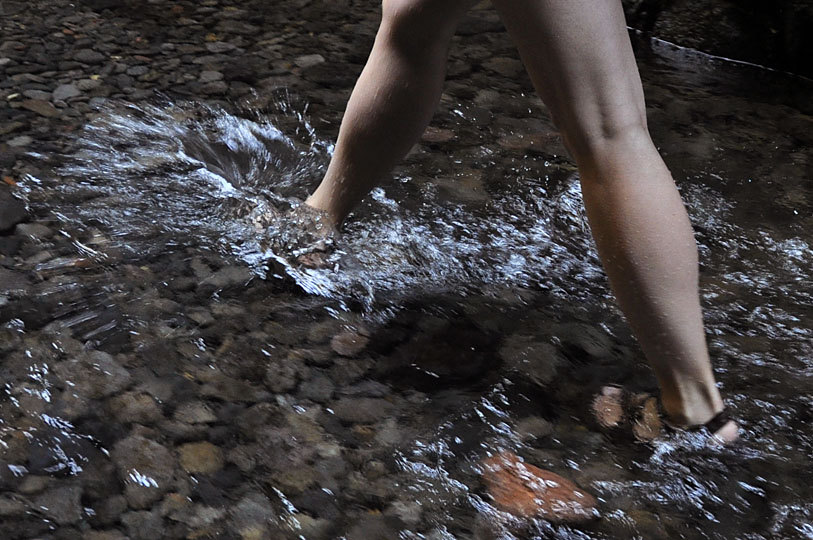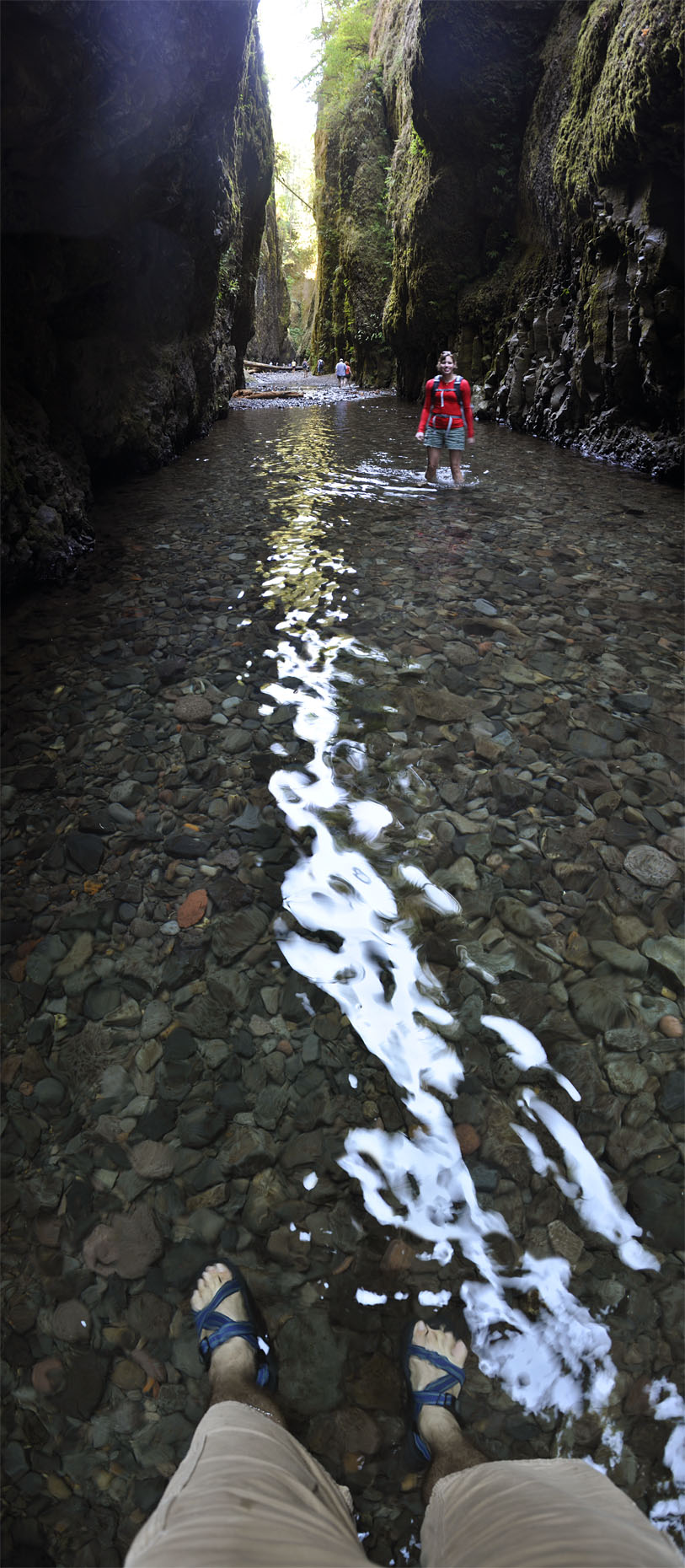 This water is actually pretty freaking cold.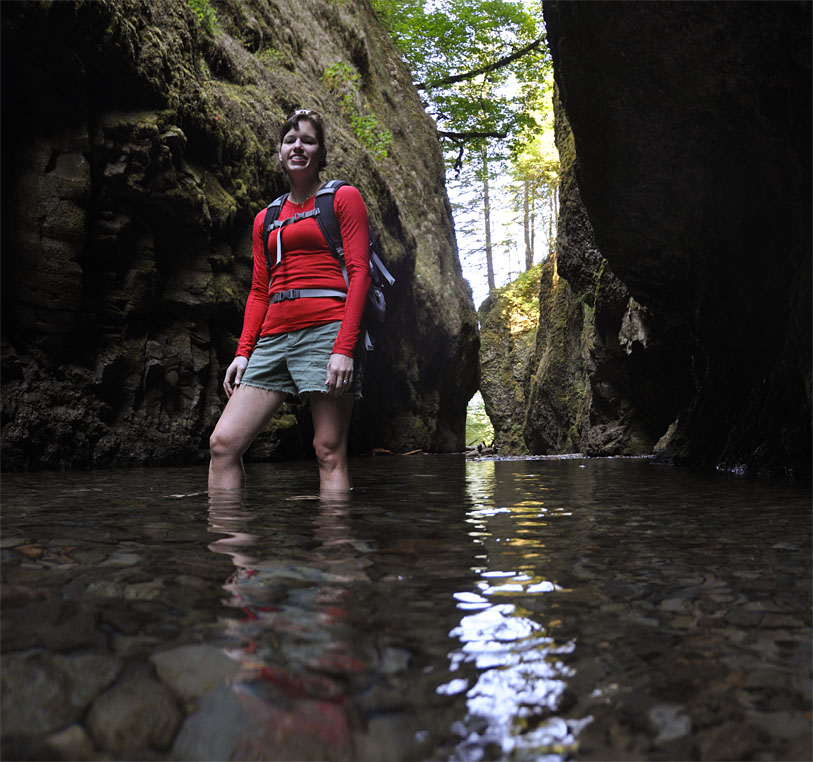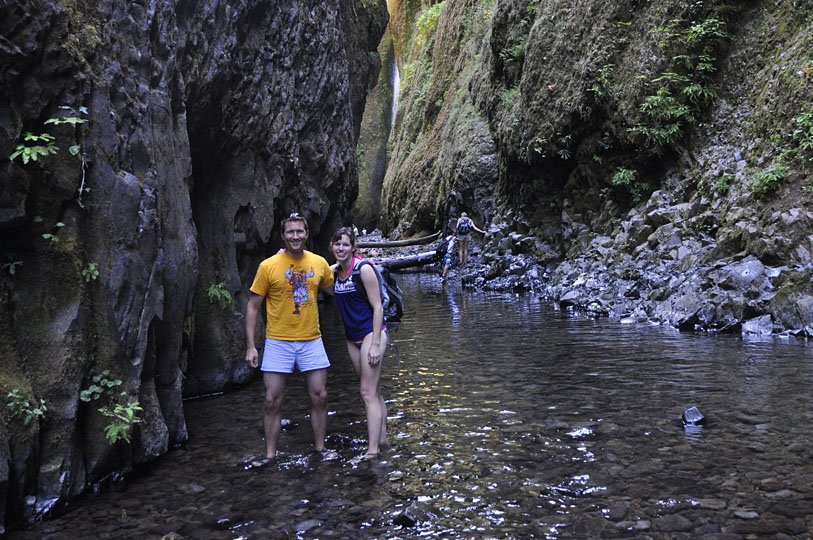 A deep spot lies just ahead. Kate was smart enough to bring a swimsuit; I strip down to my boxers.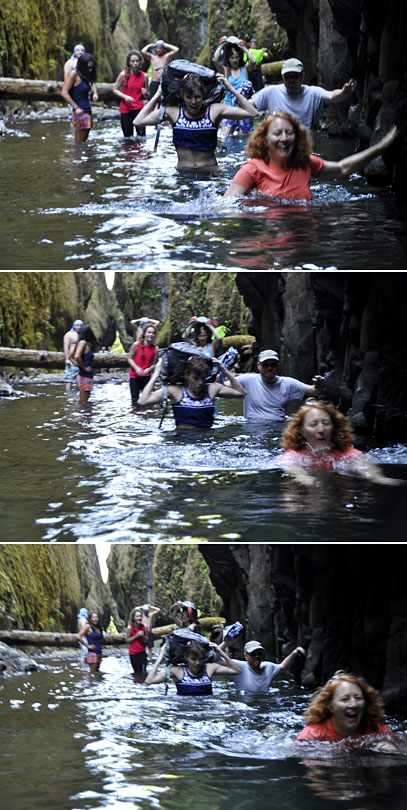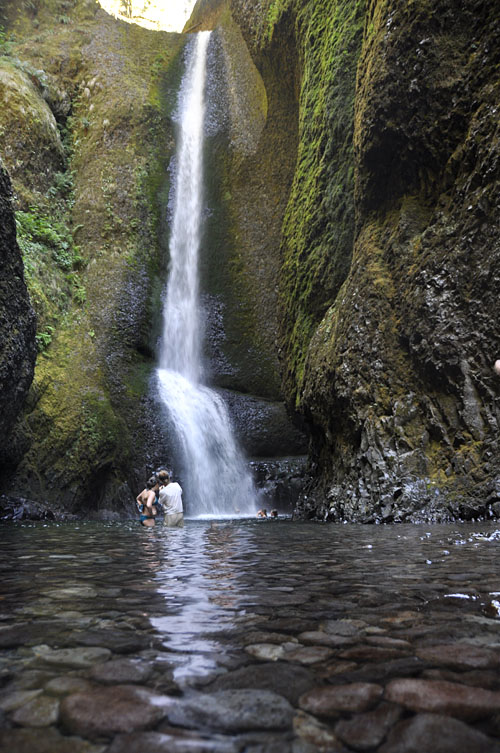 The trail leads us to a gushing waterfall.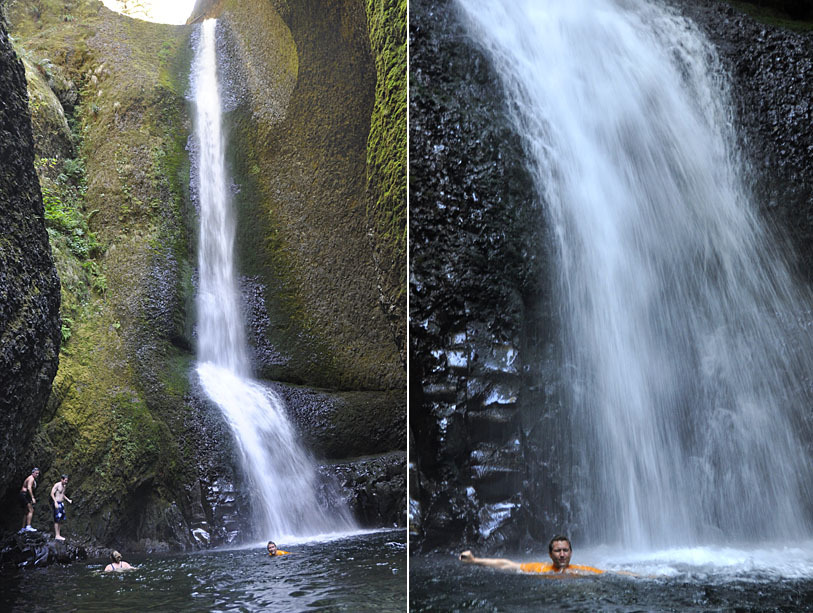 I waste no time getting in.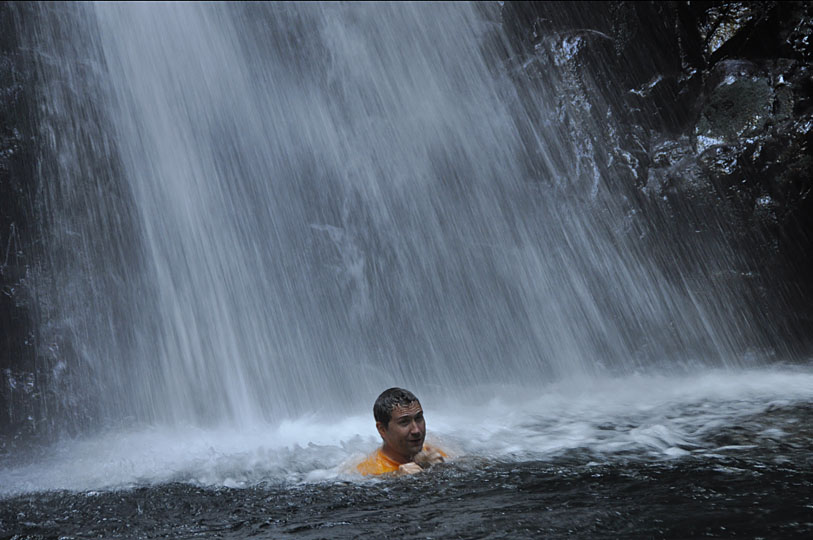 The water is absolutely freezing.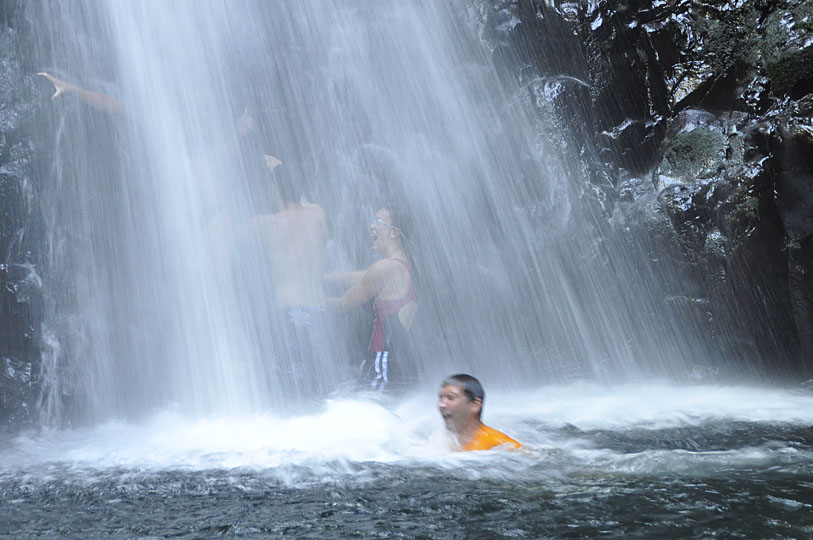 But I can assure you that nobody who made it back here and is swimming cares one bit.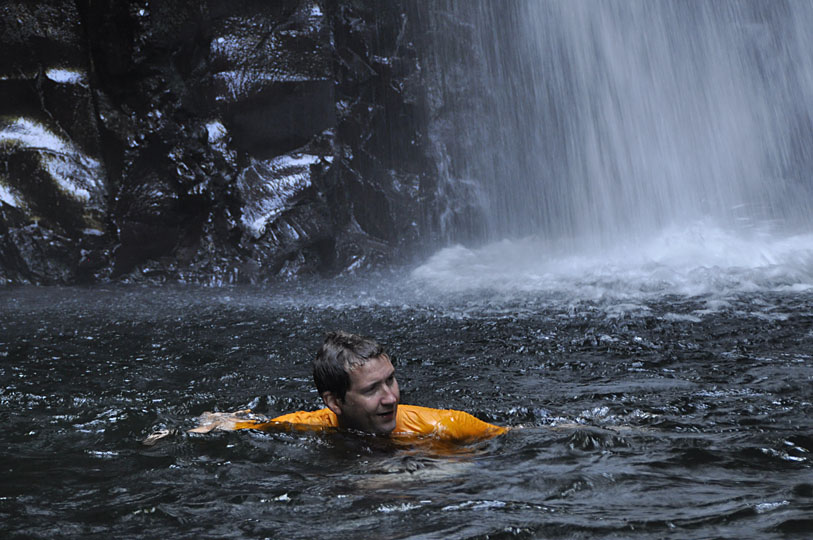 Time to get Kate in here.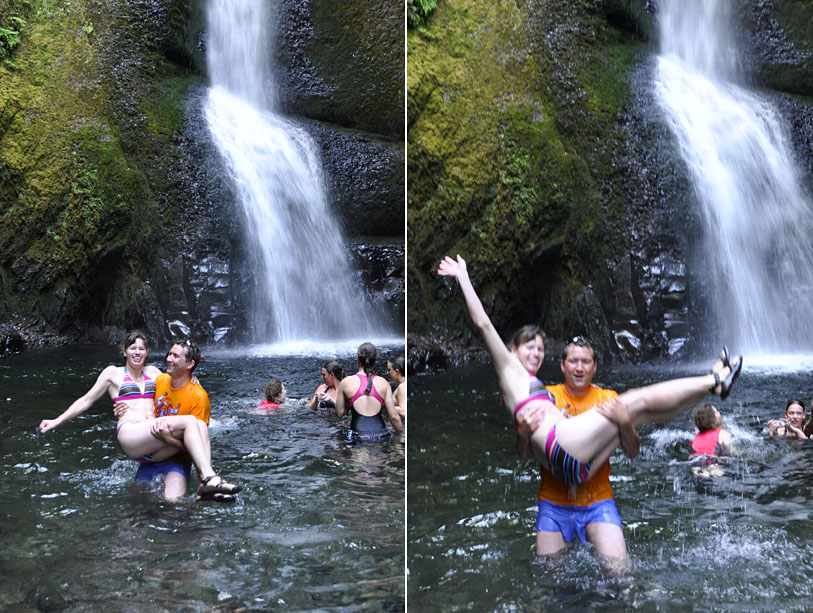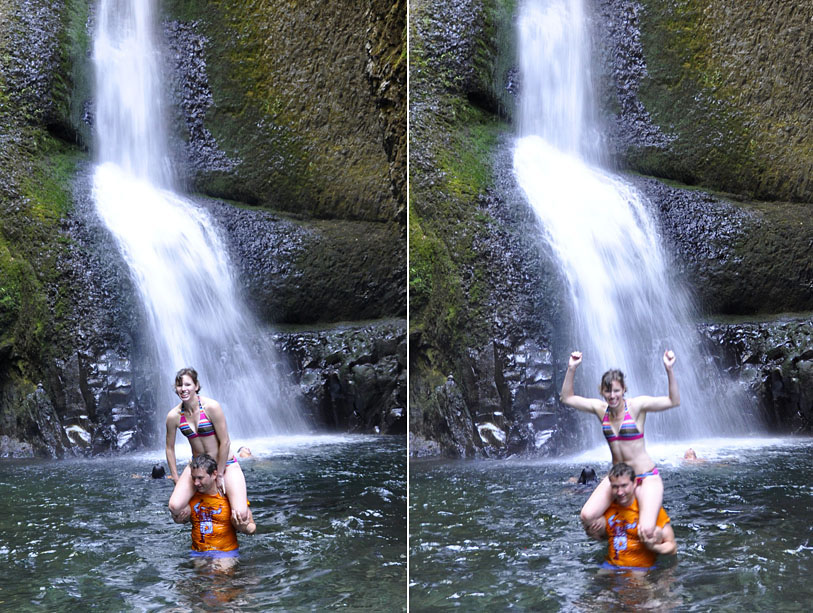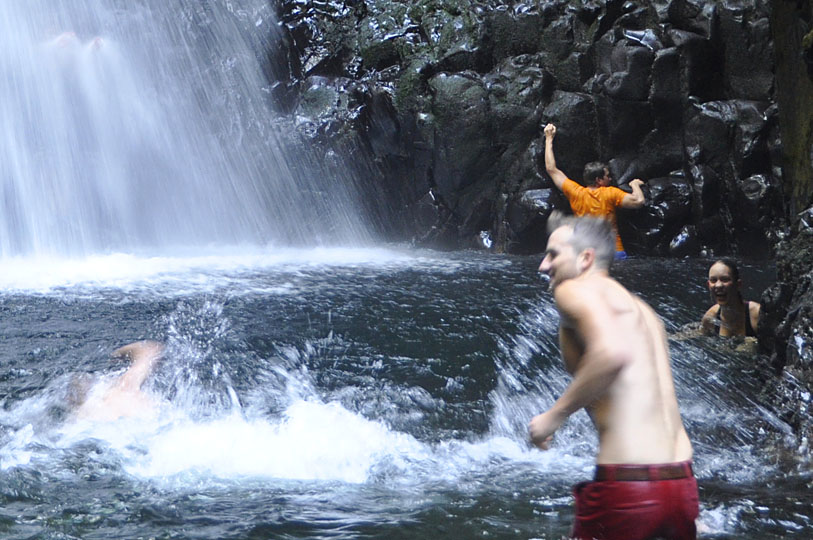 The rocks are crazy slippery but I eventually climb my way up to a ledge.

Food Around Portland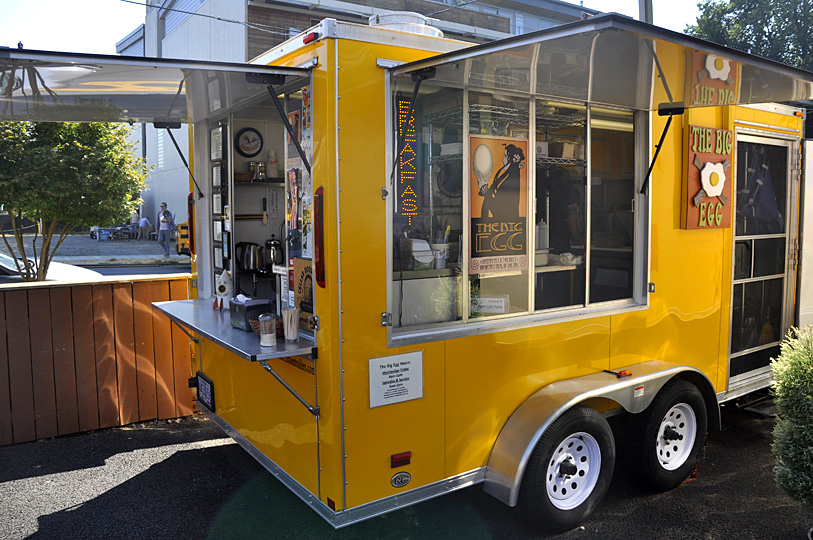 Food cart nirvana.

Korean tacos, BBQ, crazy burgers, chinese po' boys, and yes even a vegan BBQ station.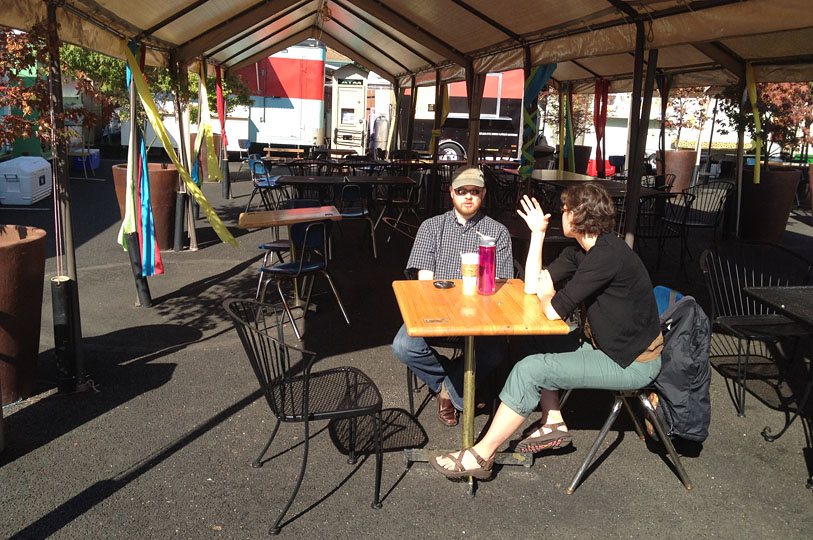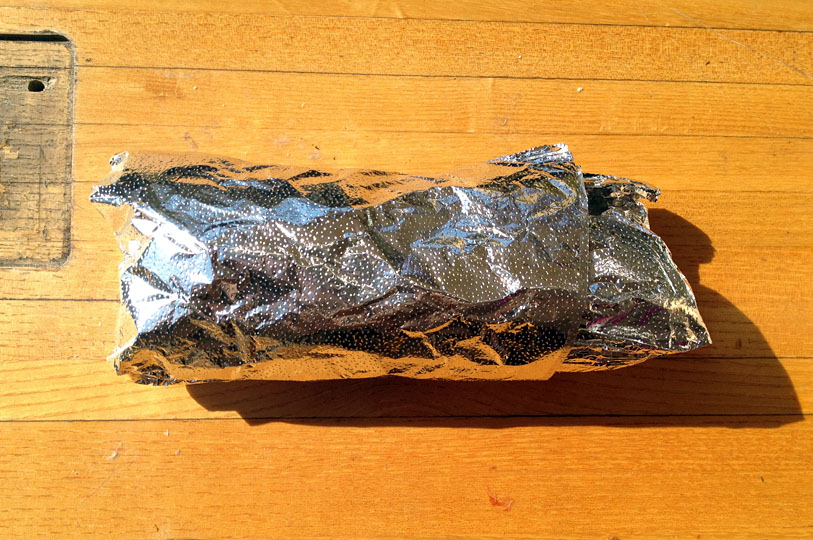 A breakfast burrito from The Big Egg.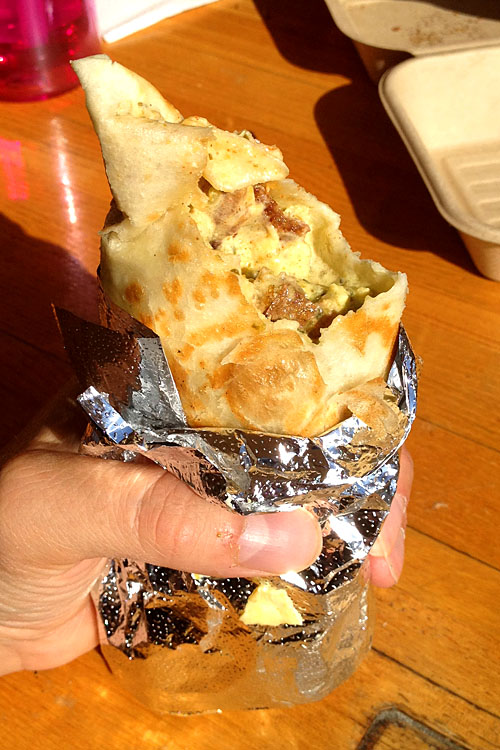 Perhaps one of the best breakfast burritos I've ever had.
I got the same thing the very next day.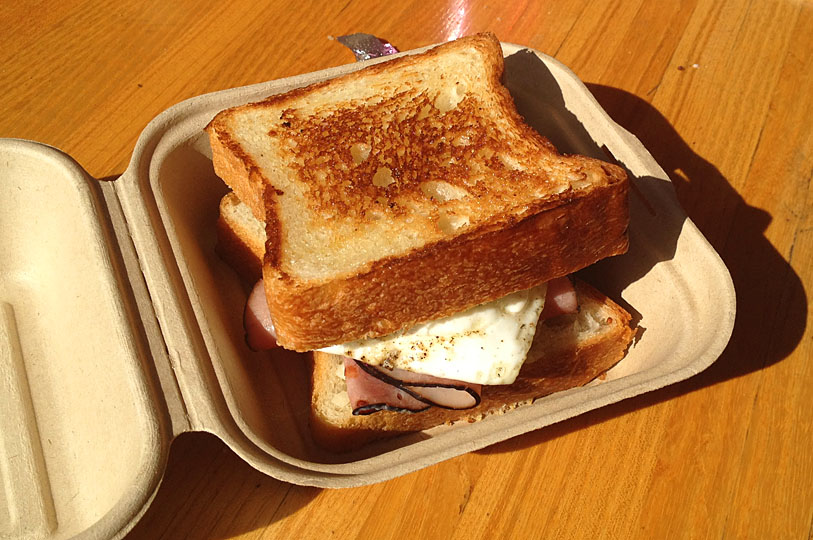 Kate's egg sandwich.
Pretty good, but no match for my breakfast burrito.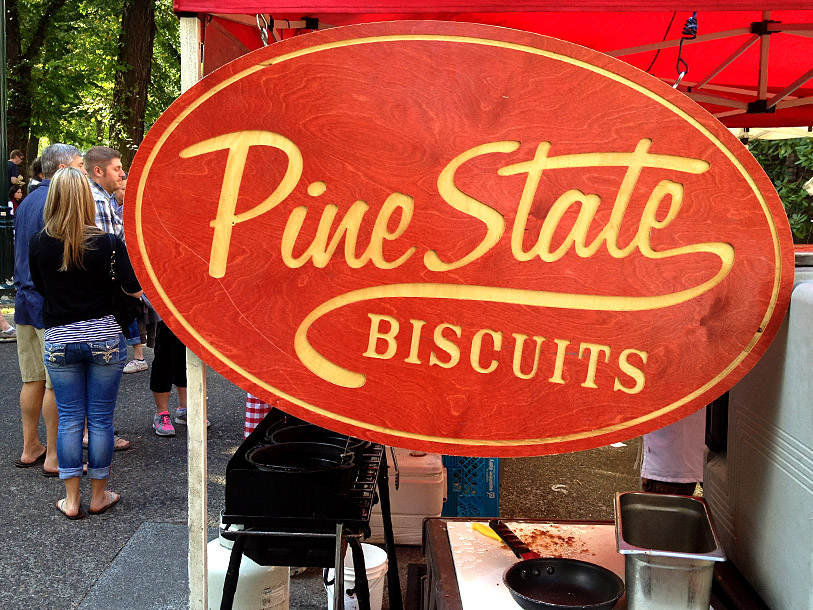 Pine State Biscuits at the Farmers Market.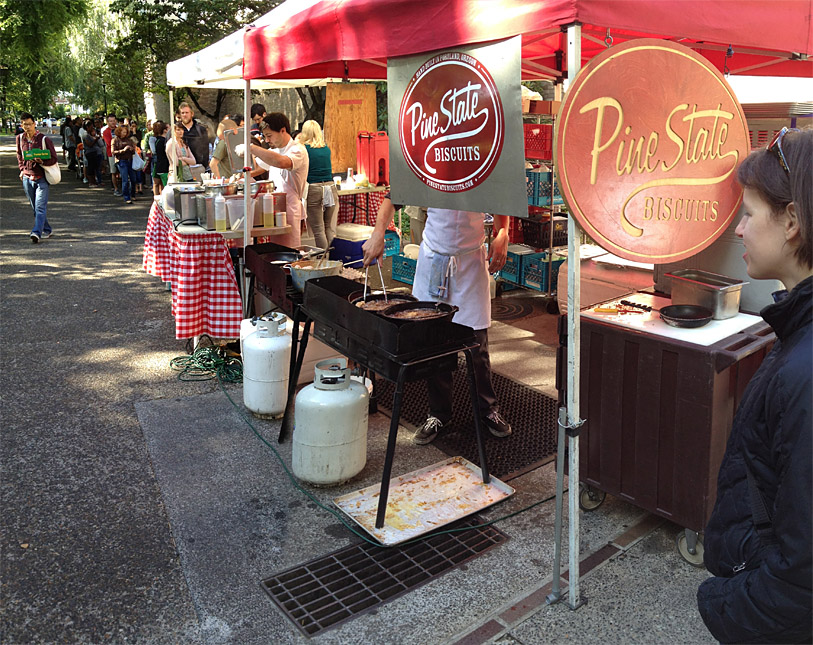 Worth the wait.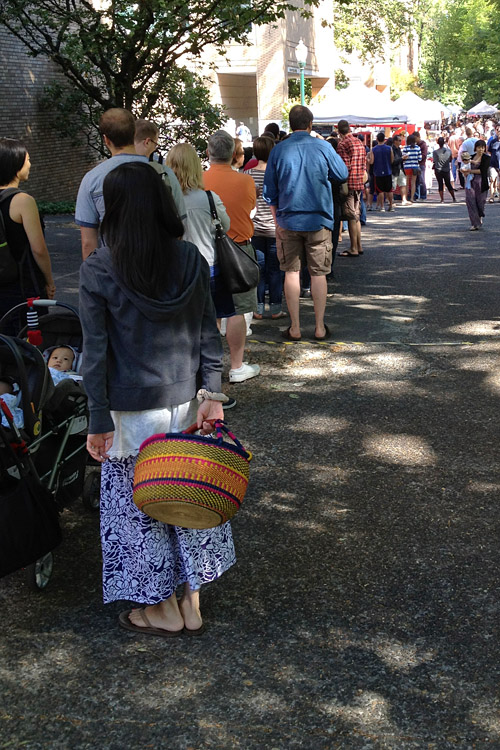 ... even if that wait is close to an hour.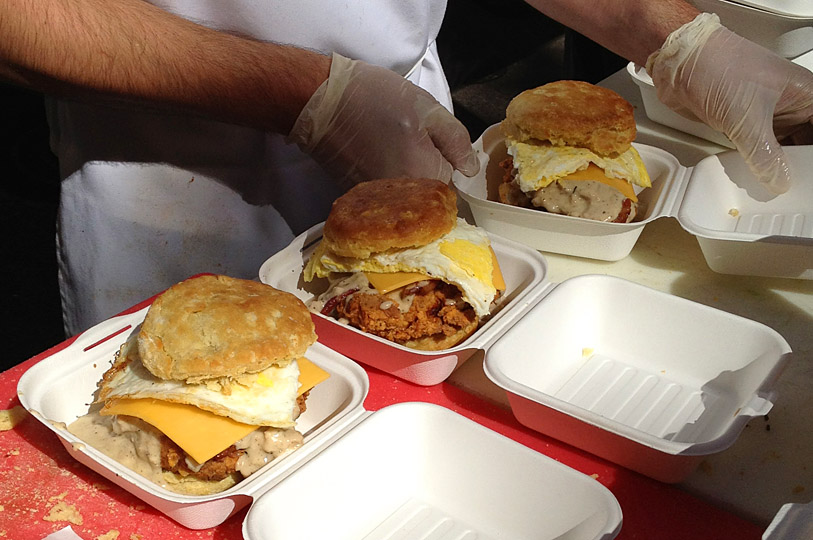 The "Reggie Deluxe" — fried chicken, bacon and cheese, topped with gravy and an egg on top.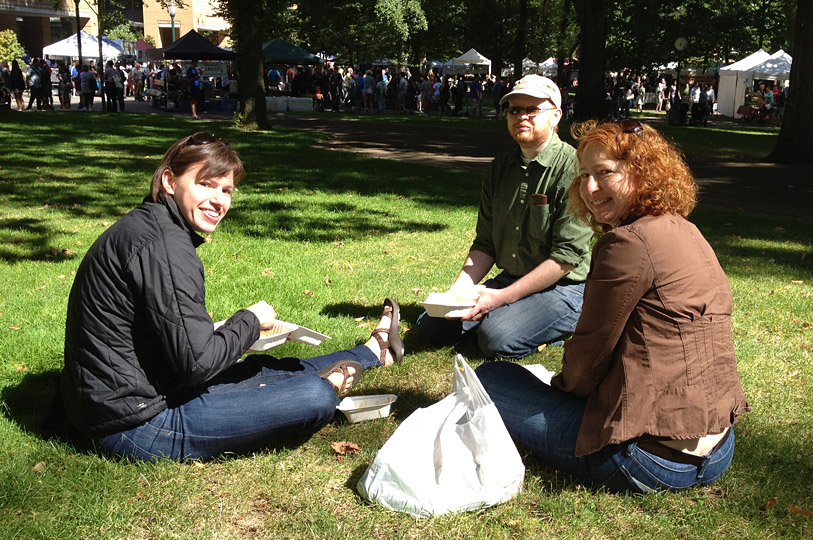 At last, time to dig in.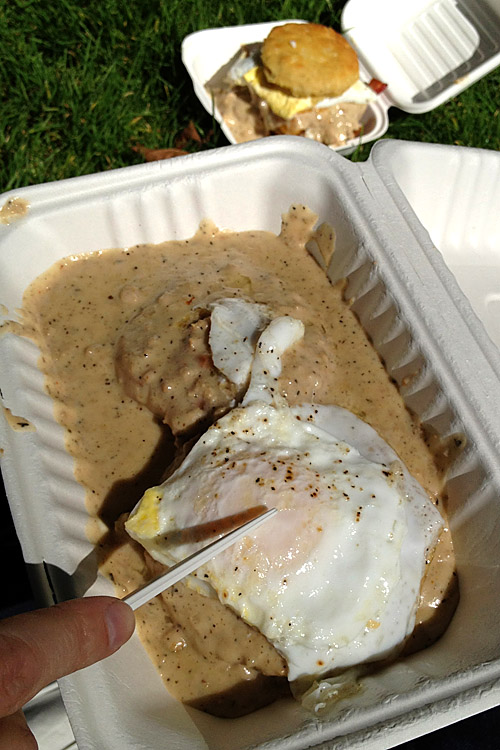 "The Moneyball" — biscuits and sausage gravy with an egg on top.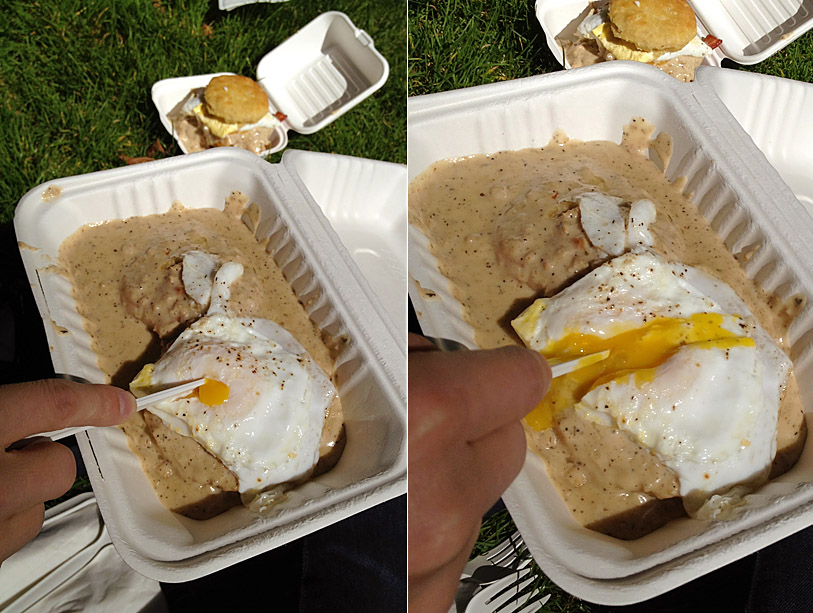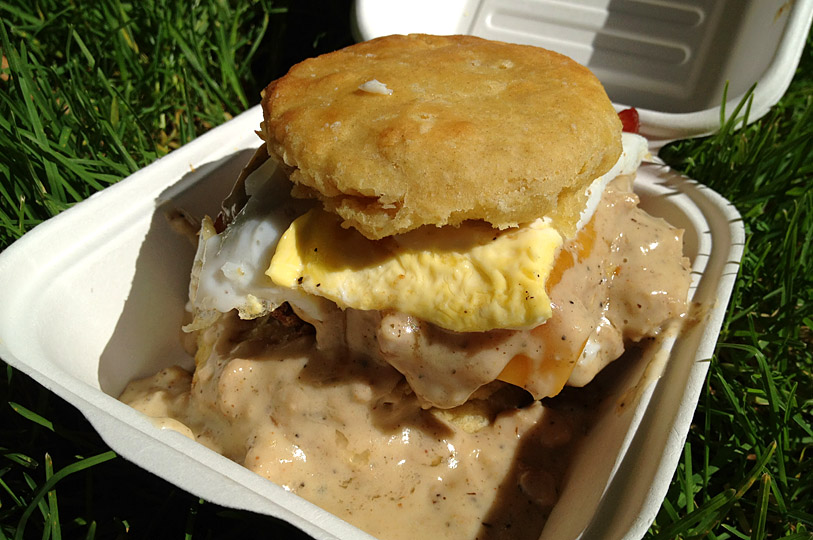 My "Reggie Deluxe" beckons for me to put the camera down.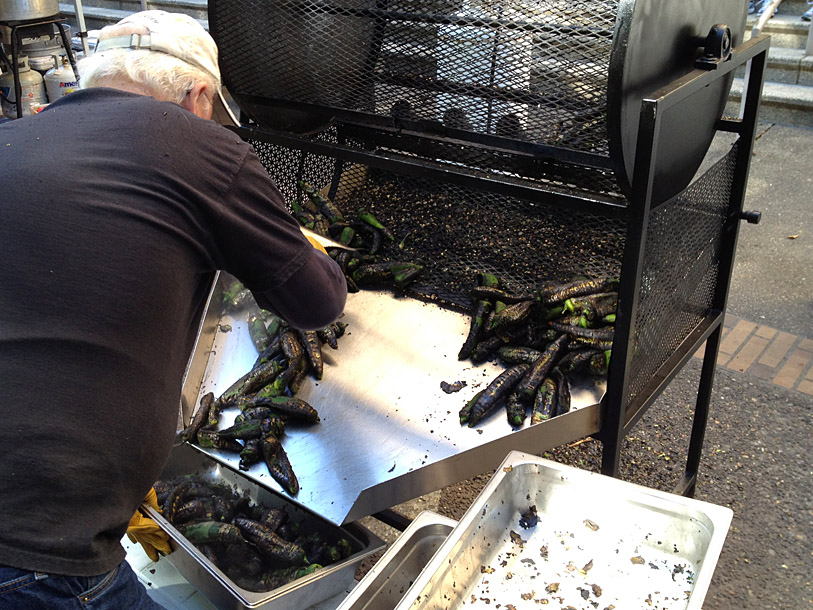 Elsewhere I discover the origin of the scent of roasted peppers.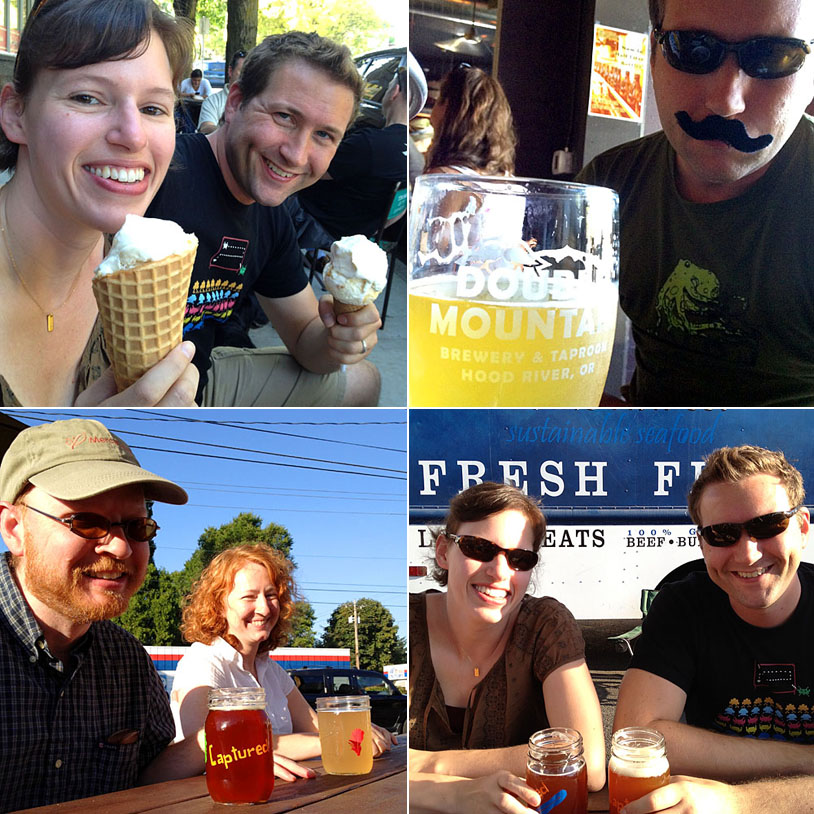 Salt & Straw, Double Mountain Brewery, and Captured by Porches.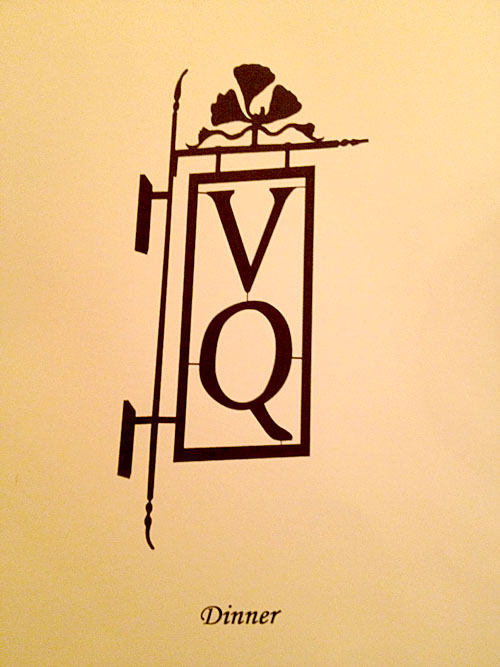 The Veritable Quandary.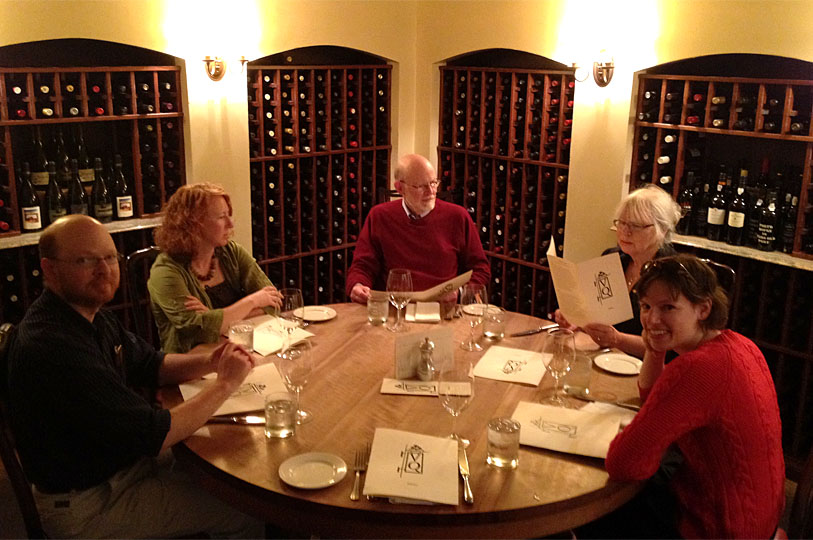 We got the private dining room in the wine cellar.

For that, these folks deserve to wear mustaches.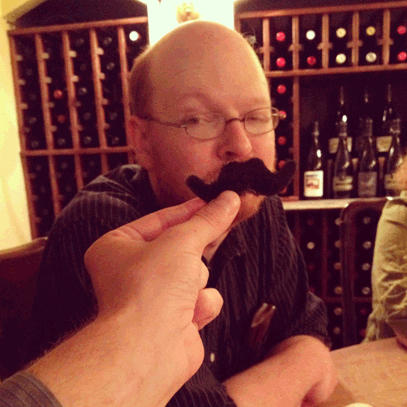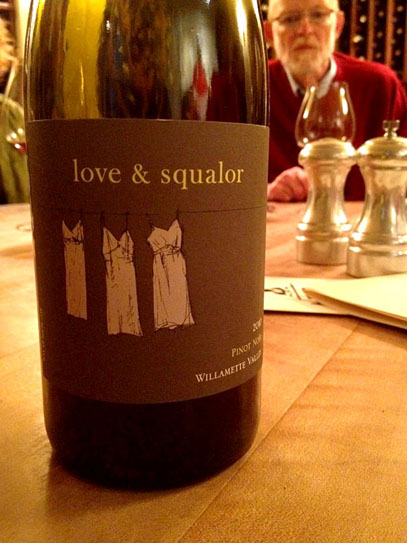 Wine with dinner.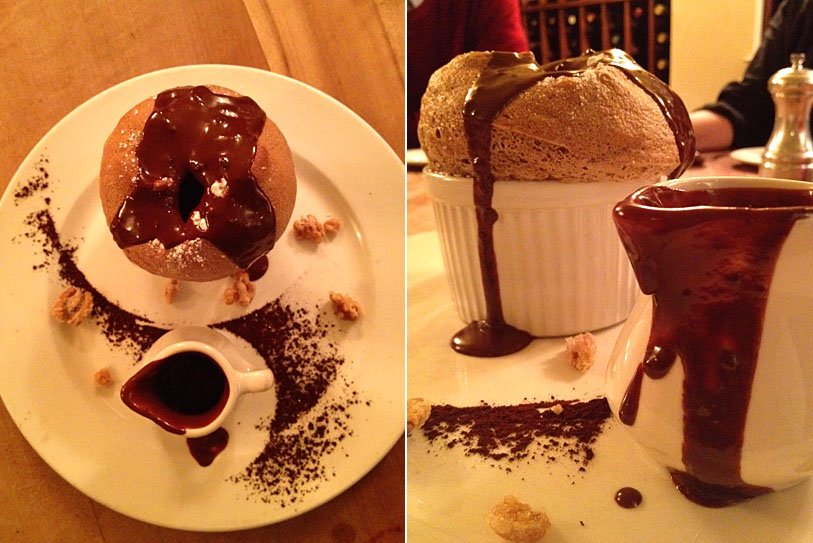 Chocolate soufflé for desert.