Arches National Park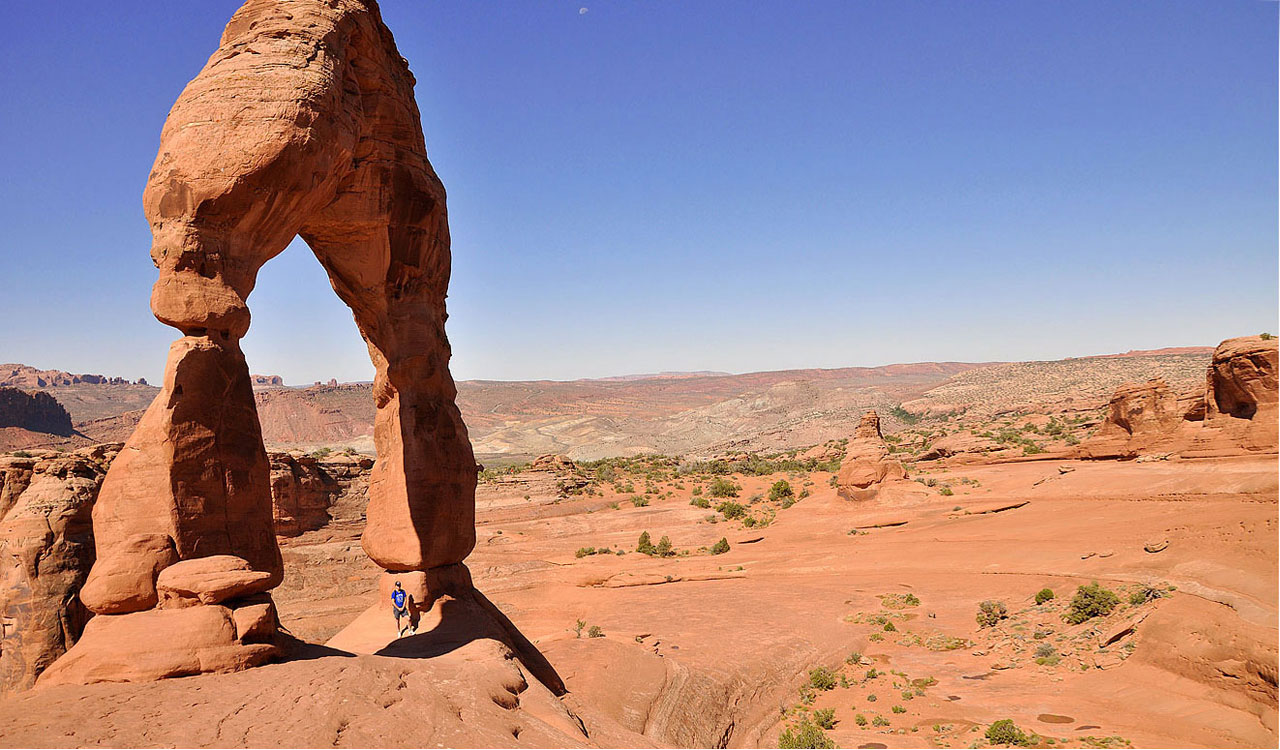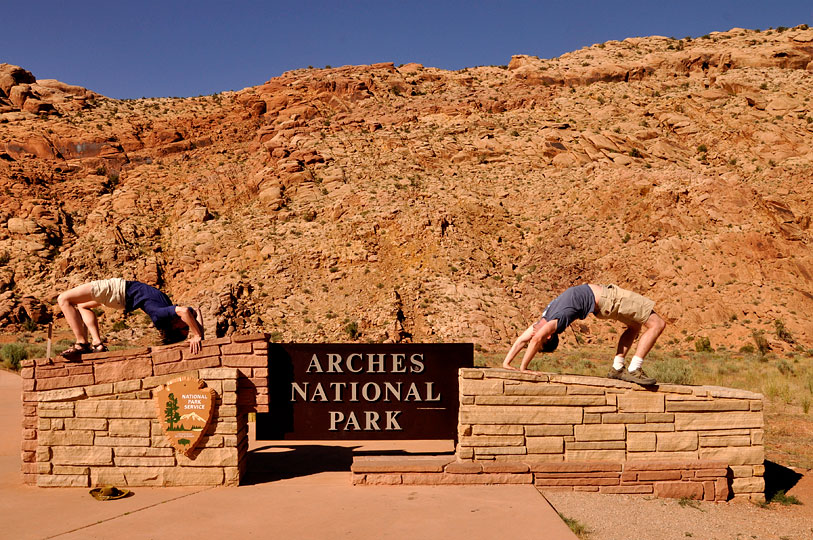 Get it? Arches?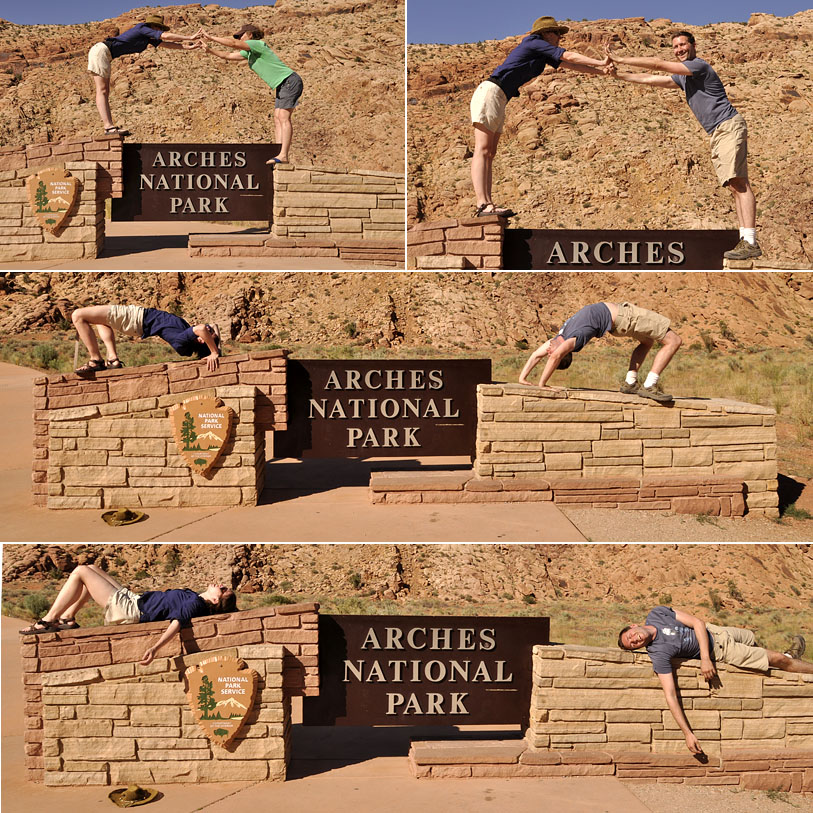 Outtakes.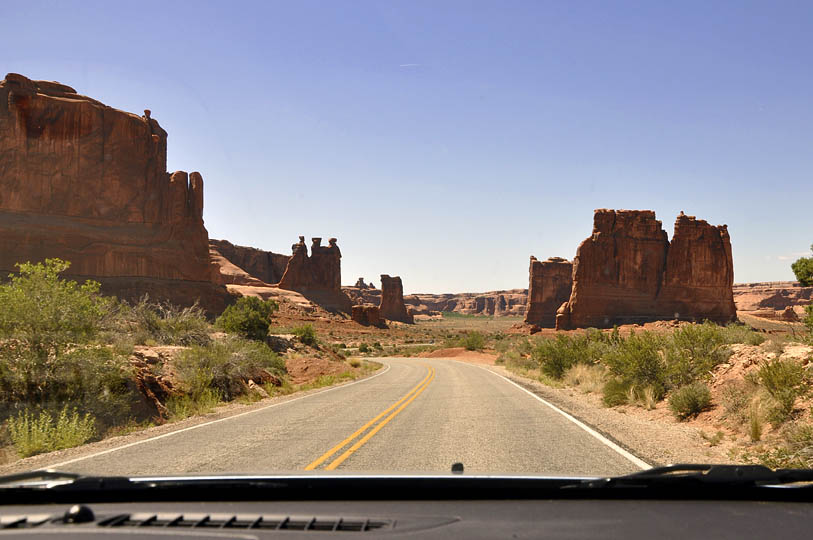 Driving through the park itself was quite a treat.
Delicate Arch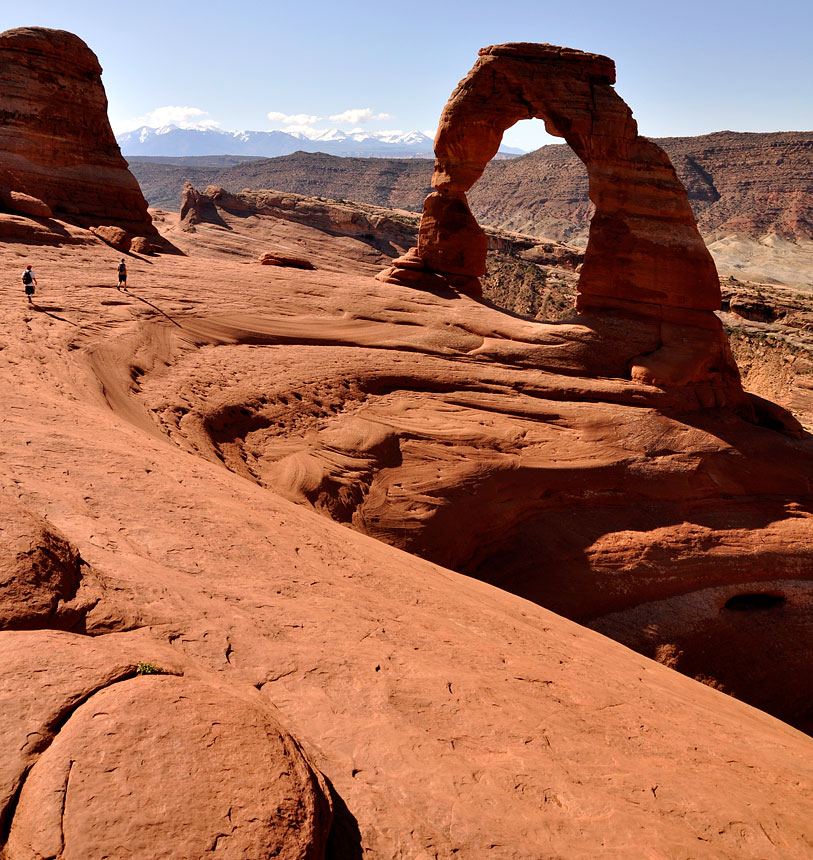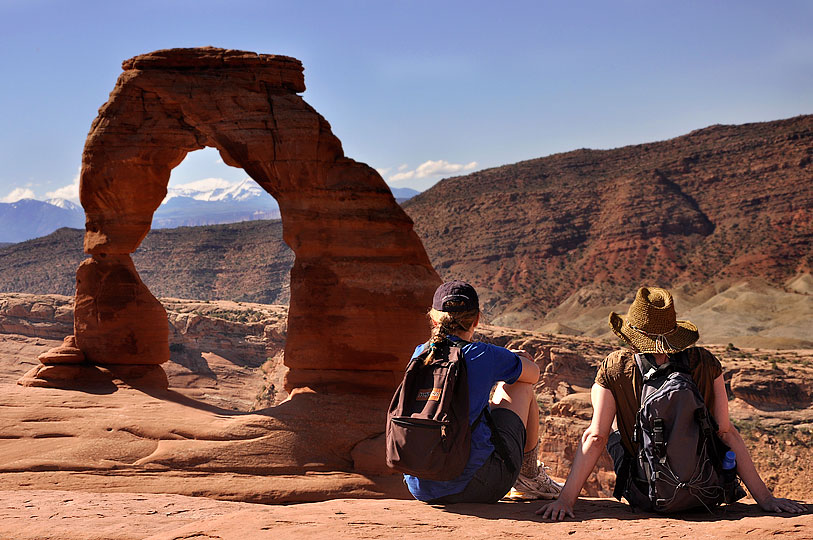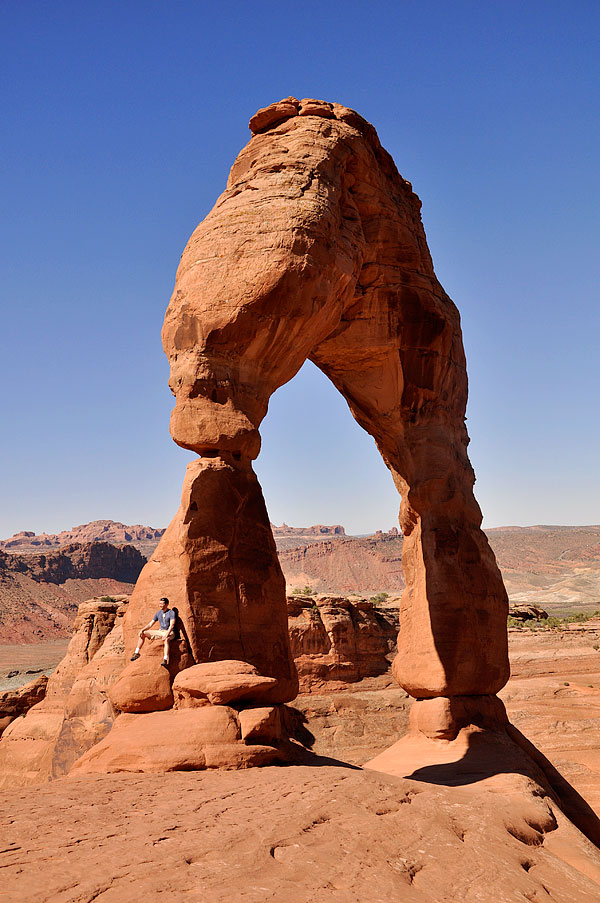 My throne.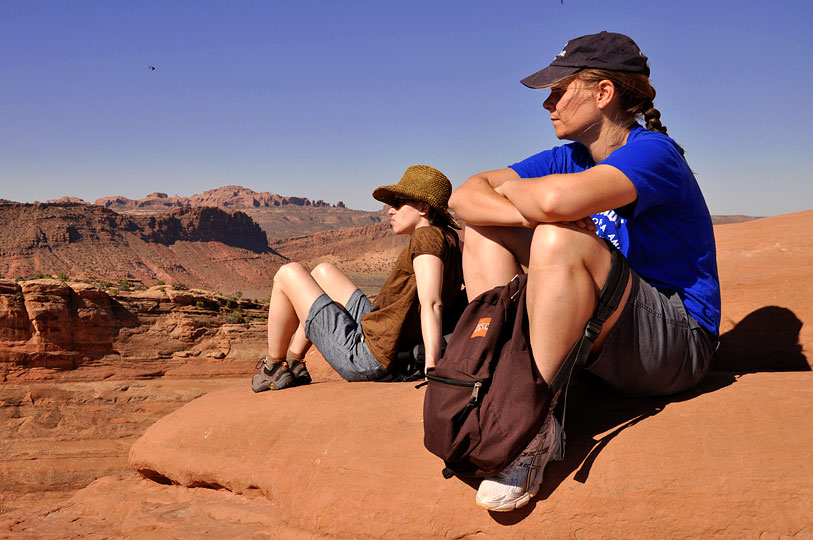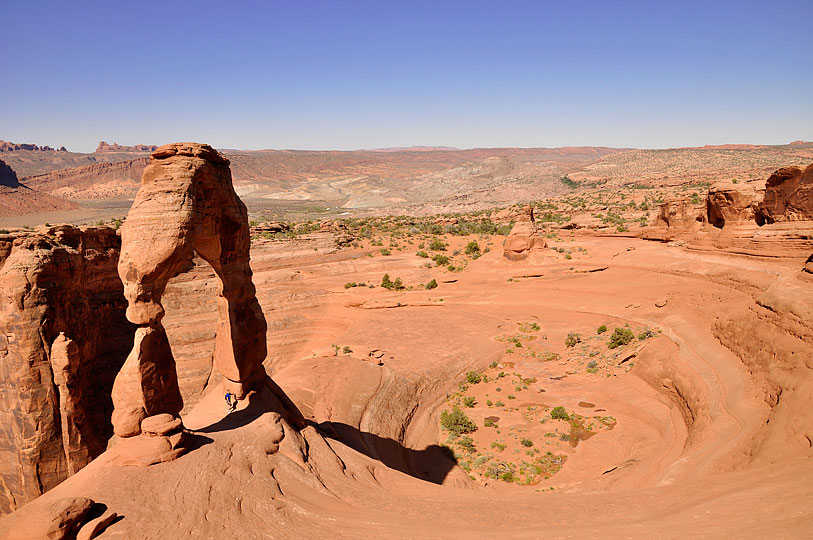 Ingrid walks out below the arch and goes "no hands" for the camera.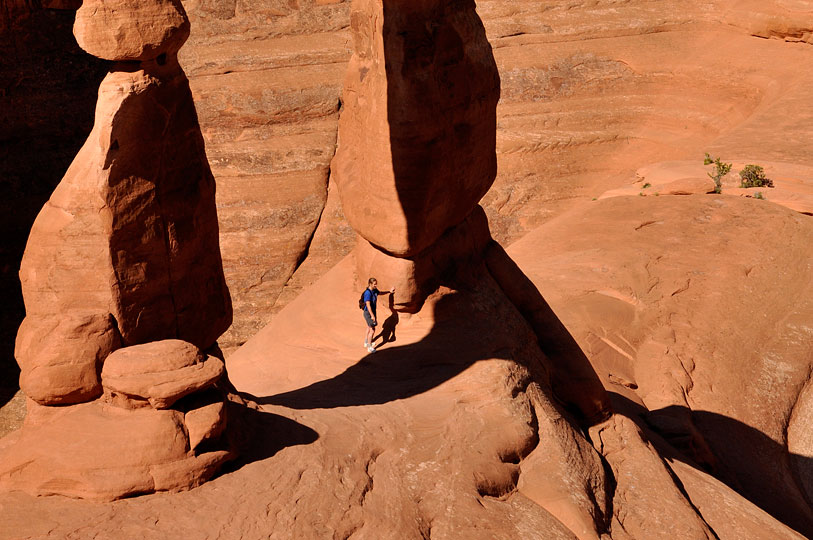 ... well, it took a little persuading to get that last hand free.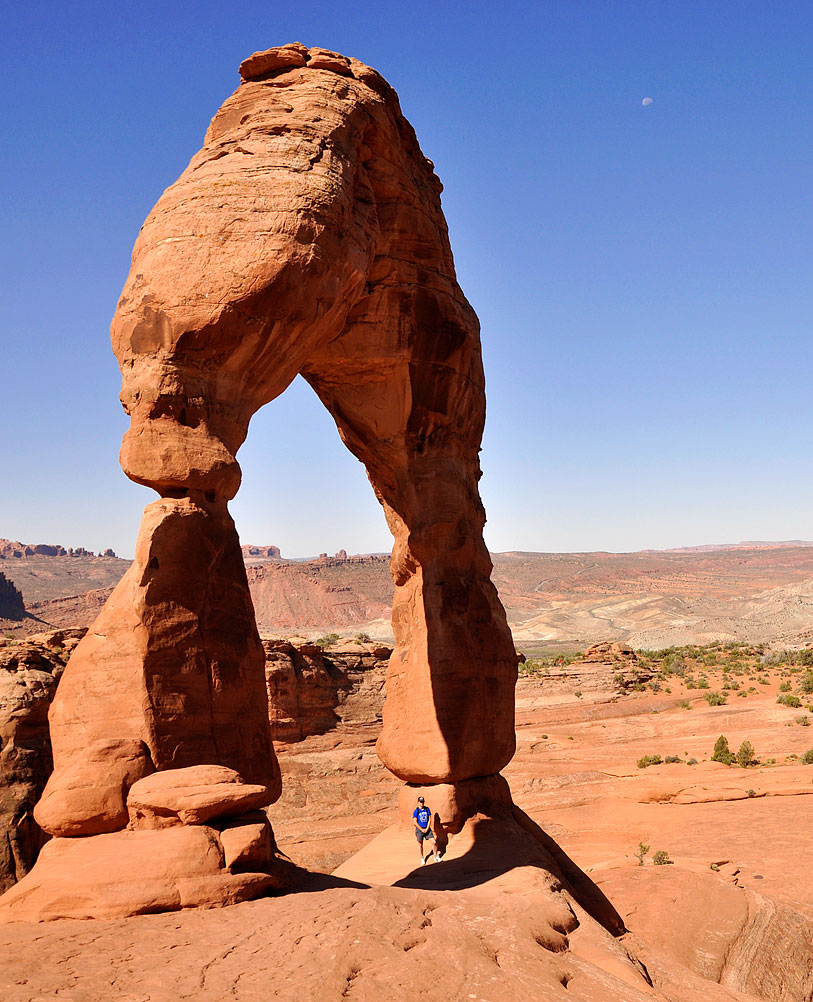 Champion.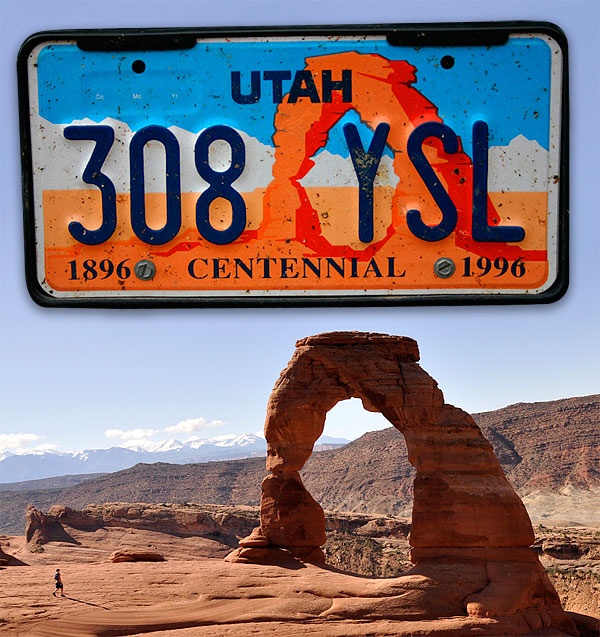 In case you ever wondered which arch is featured on the Utah license plate...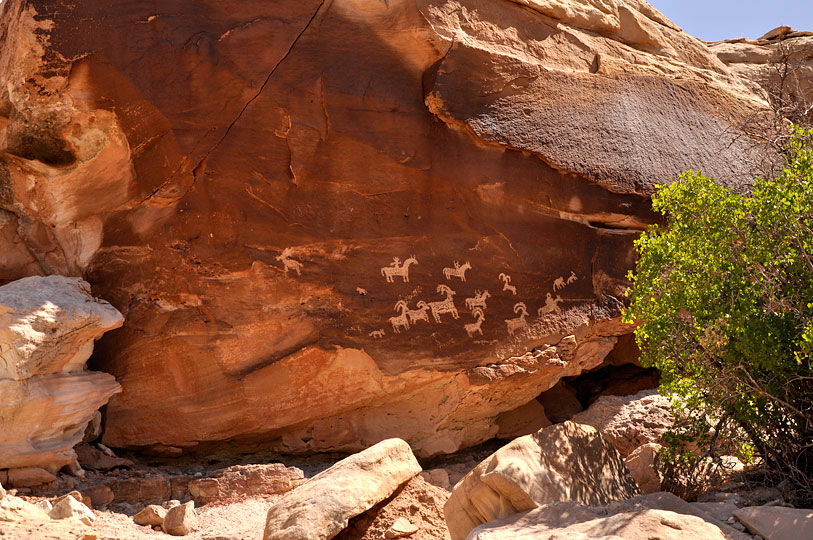 We saw some petroglyphs at Wolfe Ranch on our way out.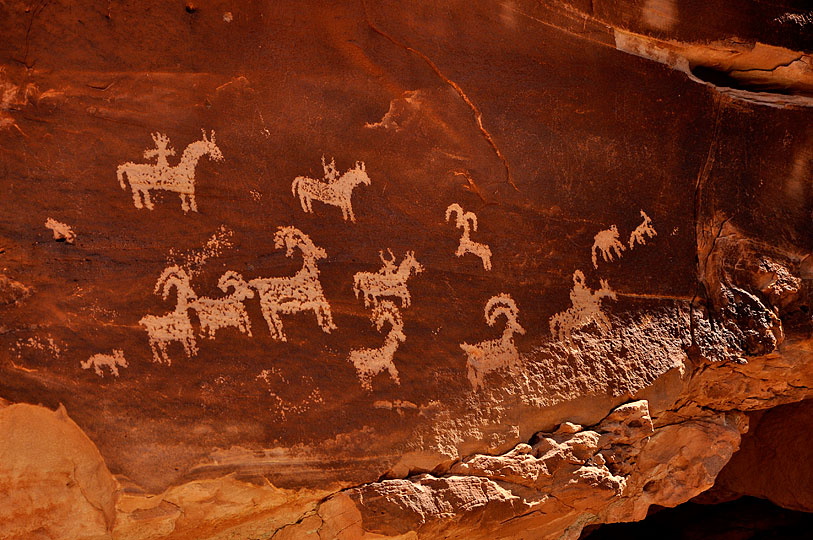 Turret Arch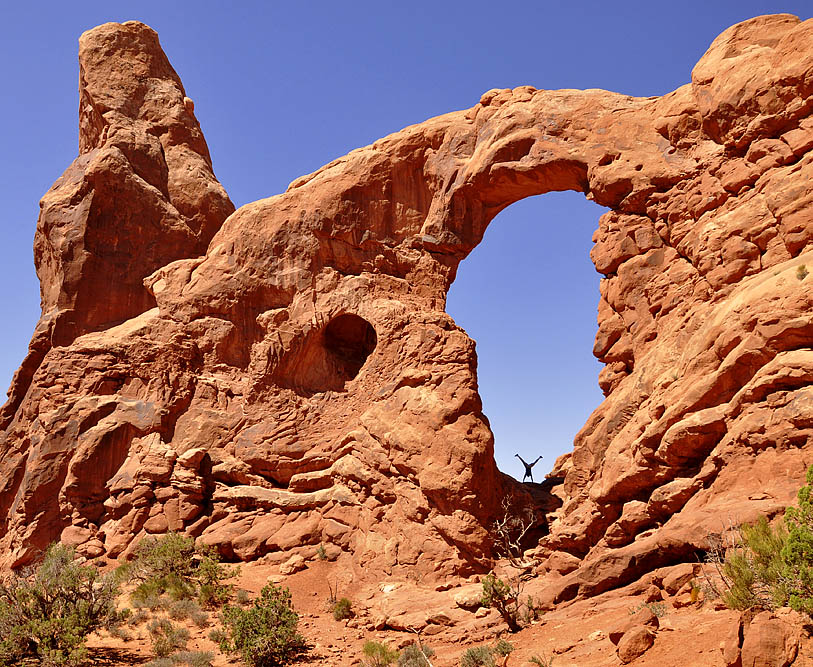 Arch handstands!!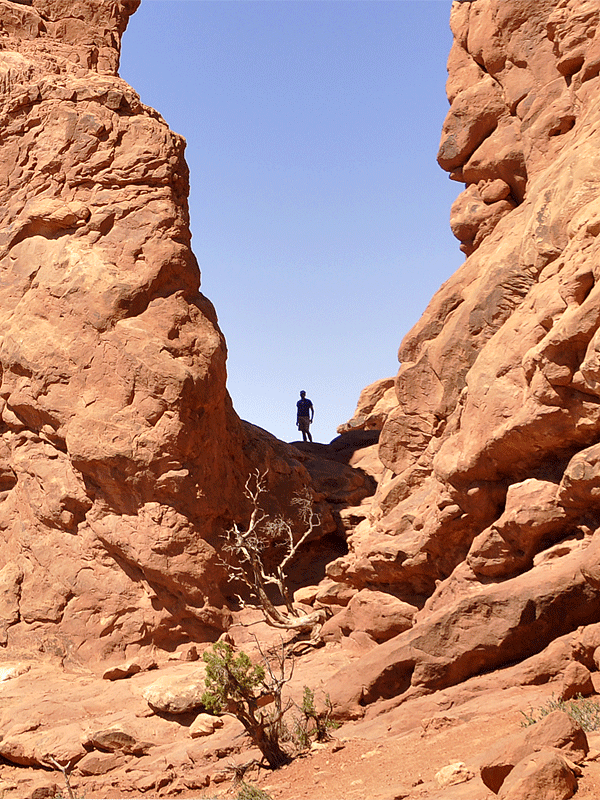 North and South Windows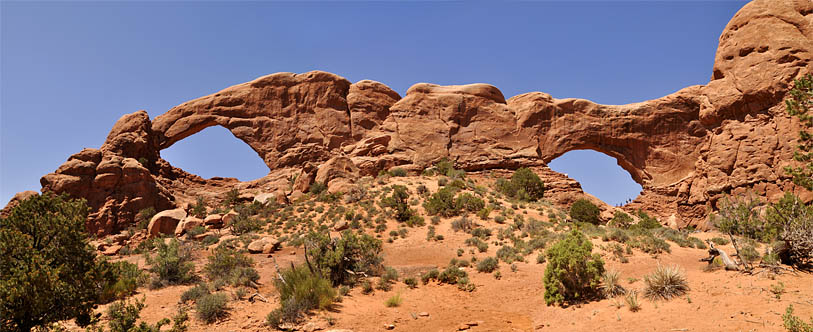 A look at the North and South Window arches from behind along the primative trail.

(click to enlarge)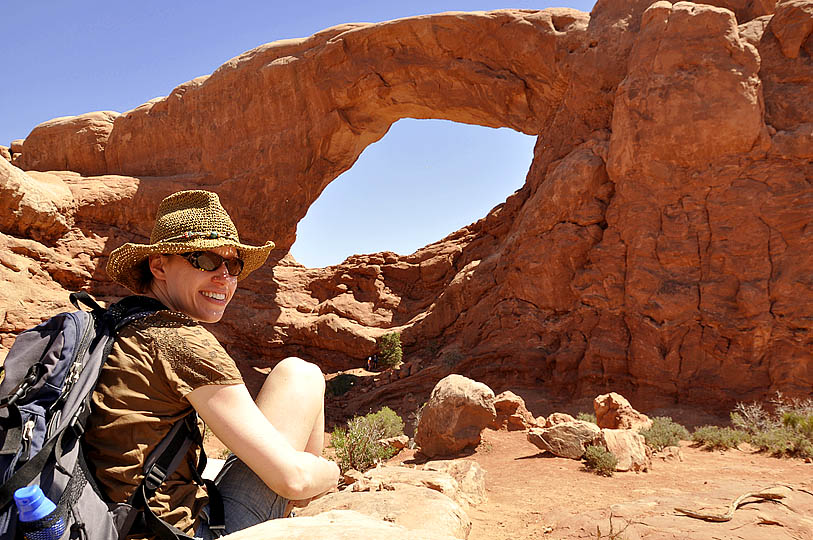 Double Arch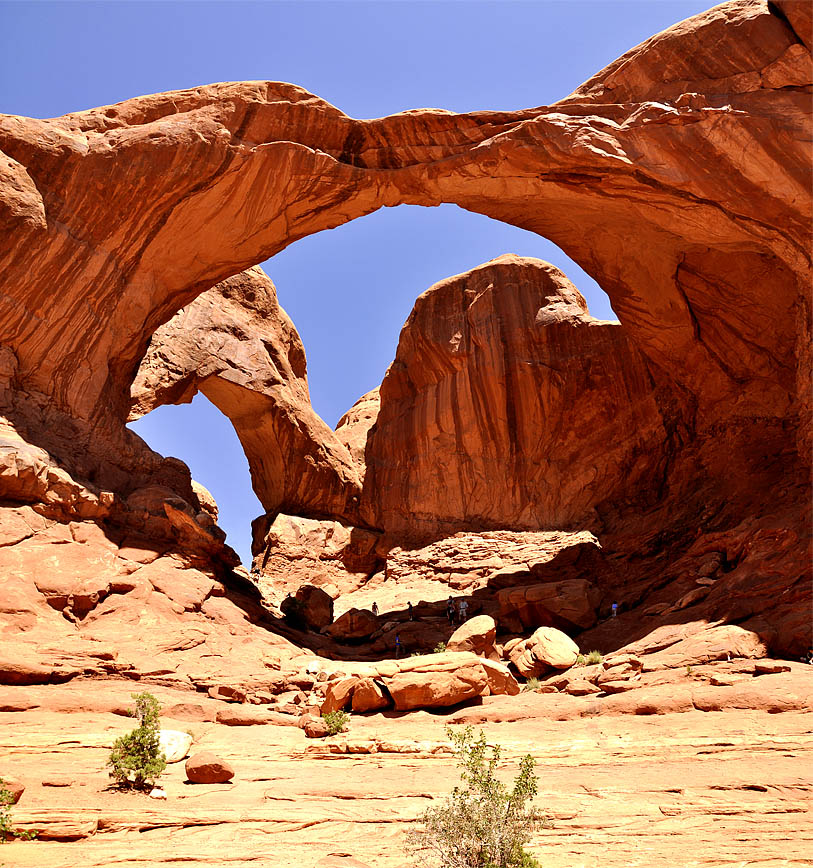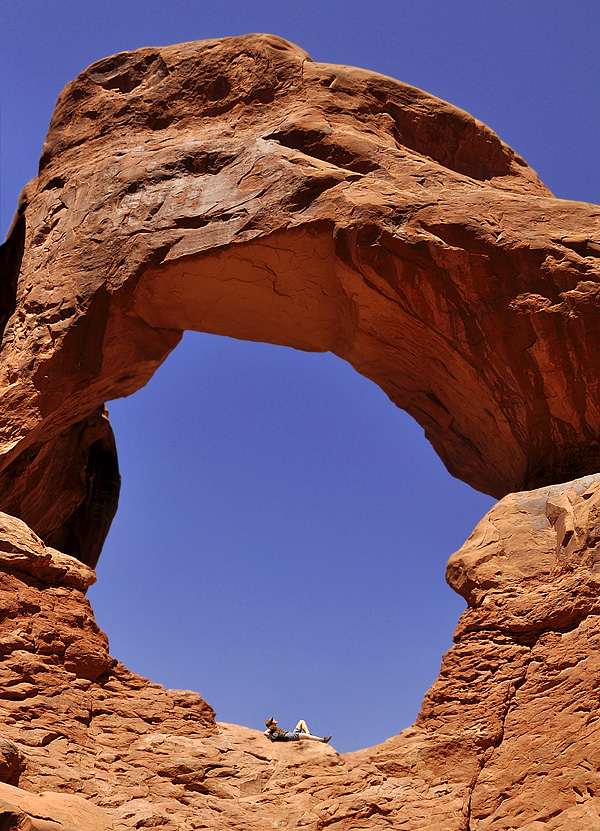 Balanced Rock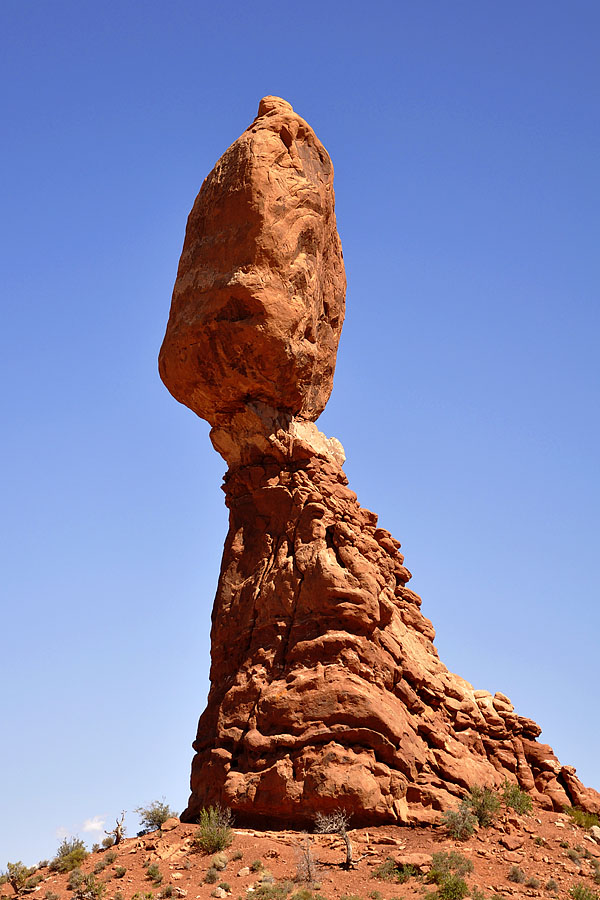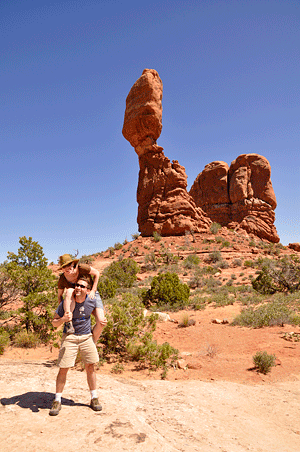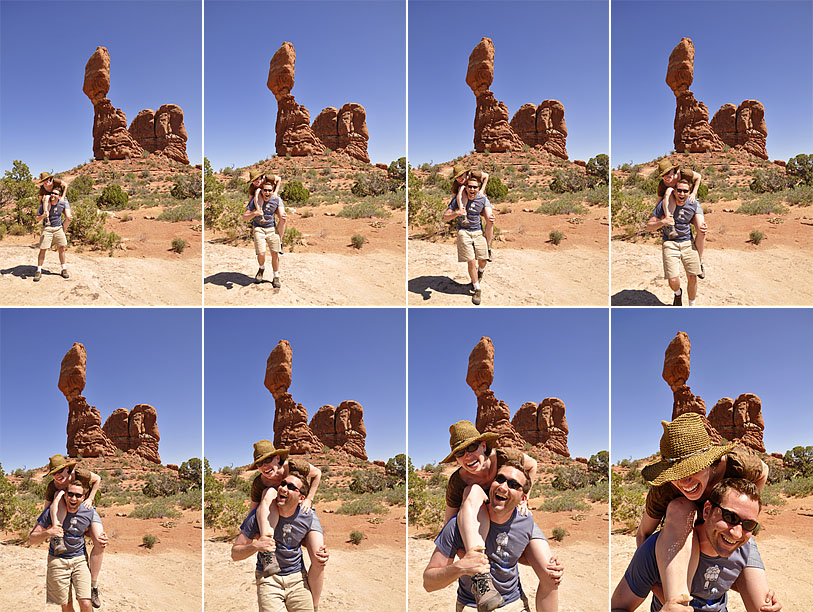 I prove to Kate that, more or less, I'm just as stable as Balanced Rock.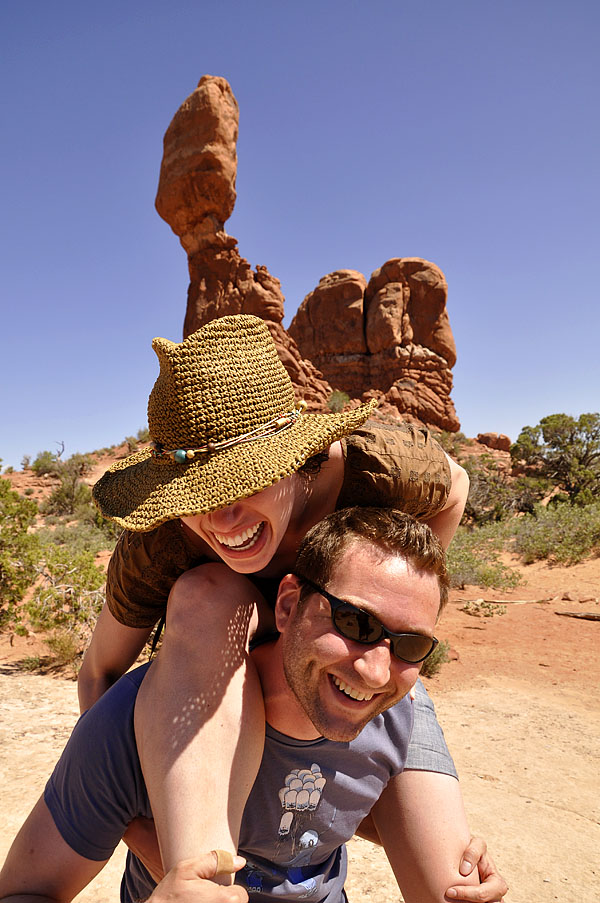 Fiery Furnace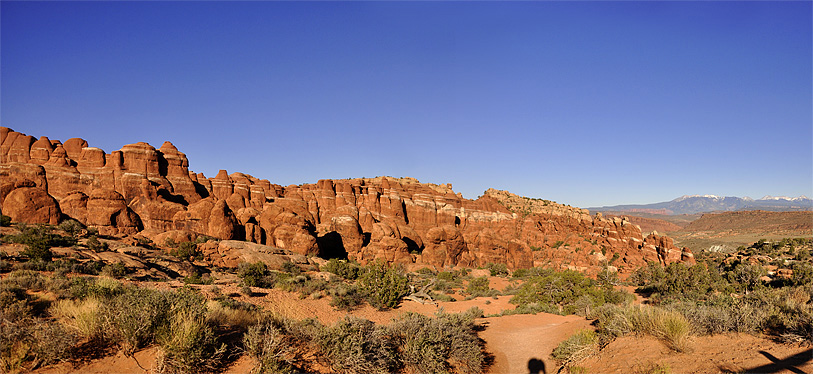 Within the exterior of "Fiery Furnace" lies a maze-like network of rock fins and other geological delights.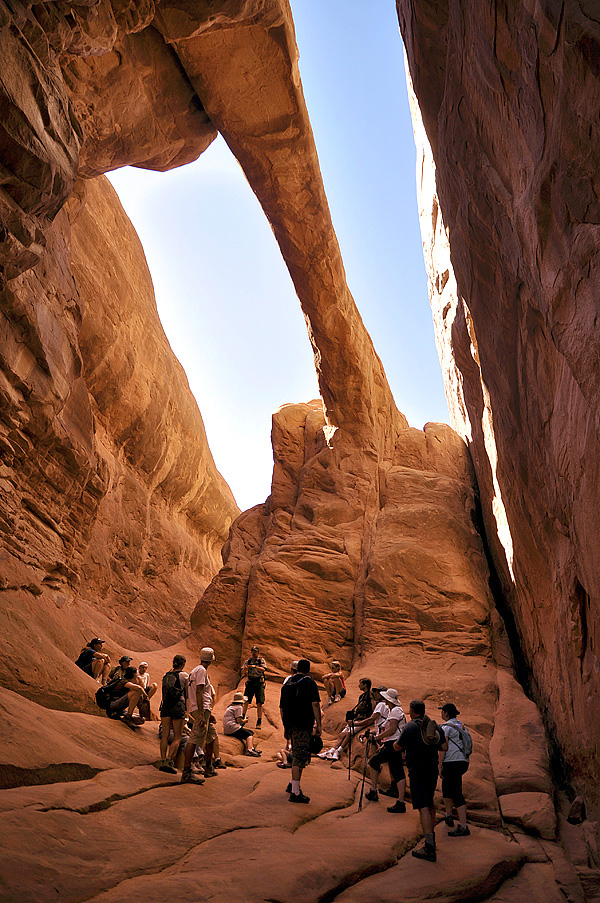 I liked this guided hike for many reasons. One was because the rock fins
provided reprieve from the sun with nice shaded stretches.
Here we encountered "Surprise Arch" aptly named for it's location
within the shaded recesses of the furnace.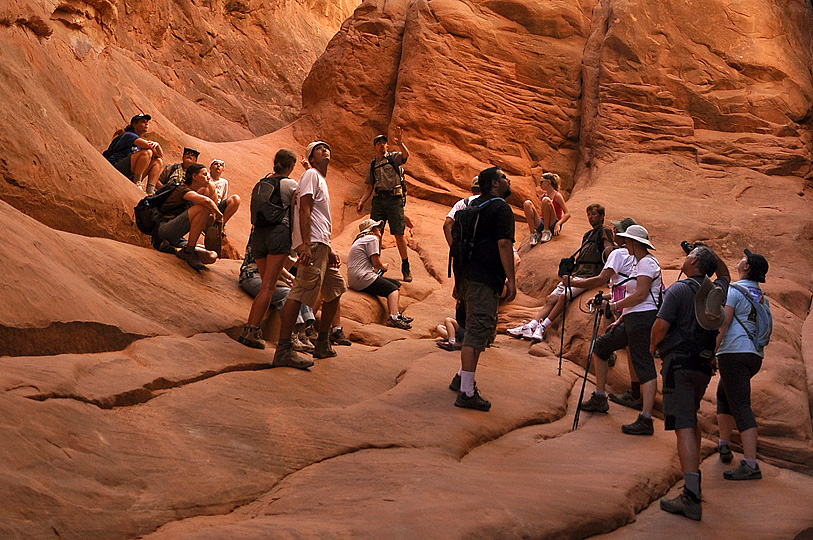 Another highlight was Joel, our ranger and passionate geologist who told us the story of the rocks.
Park Avenue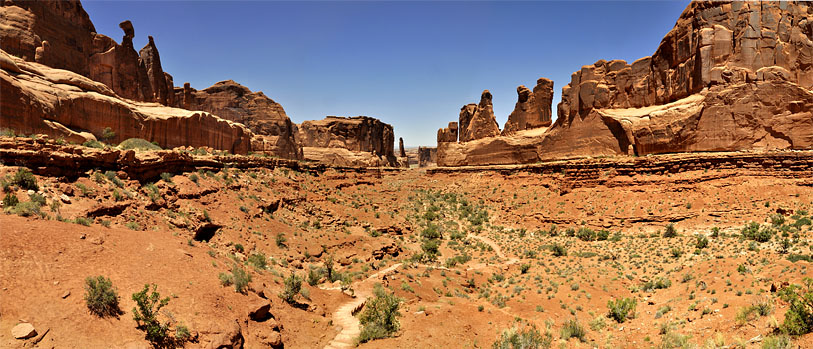 We didn't have enough time for this hike, but it looked like a good one!

(click to enlarge)
Landscape Arch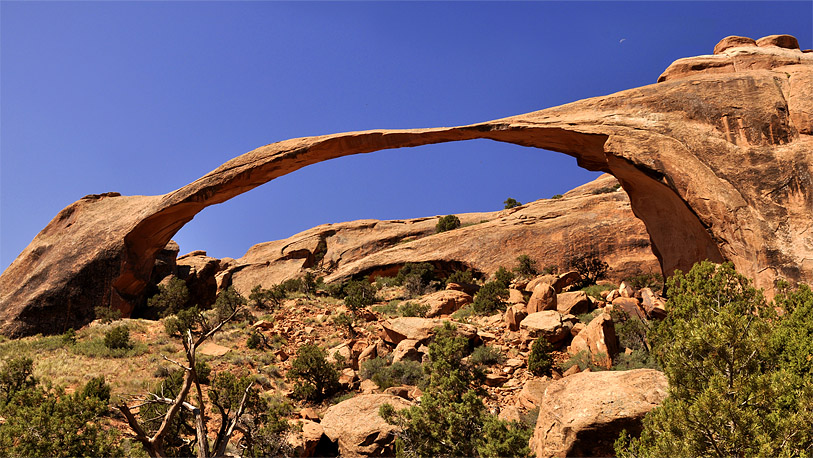 This arch is pretty close to collapsing.
In fact some of the boulders you see in the foreground were once a part of this arch.

(click to enlarge)

Double O Arch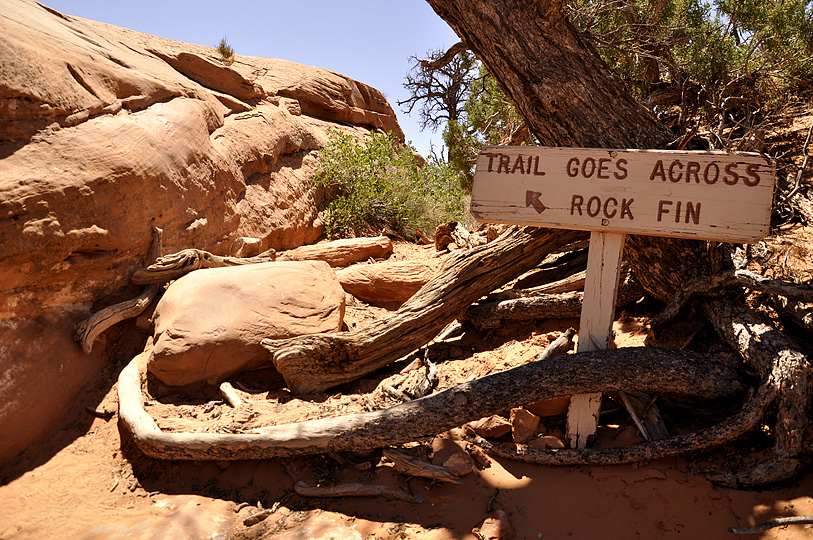 The trail to Double O lead us across some nice rock fins.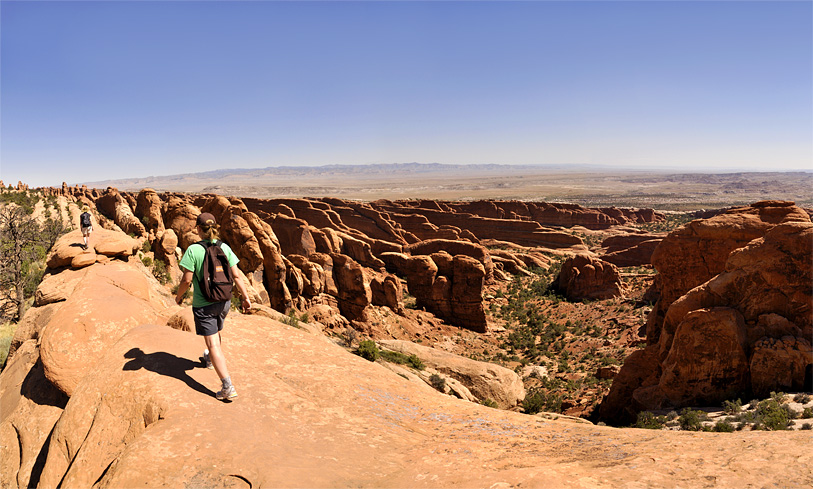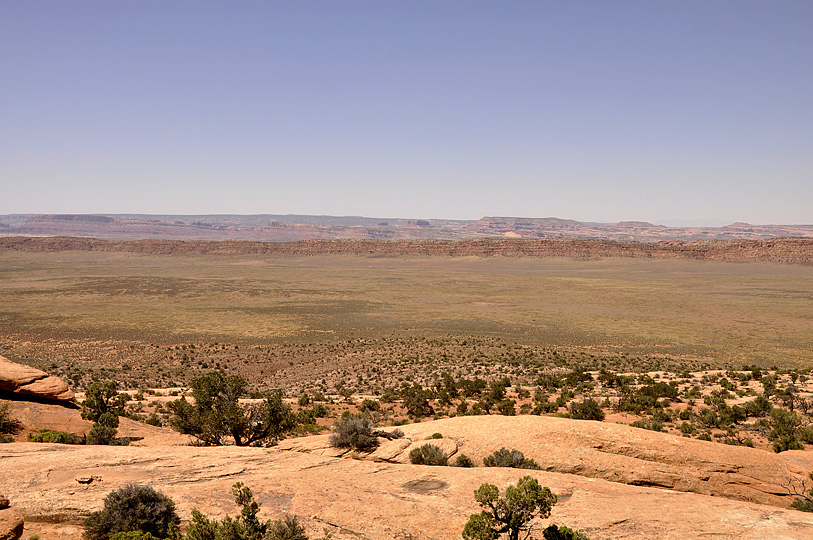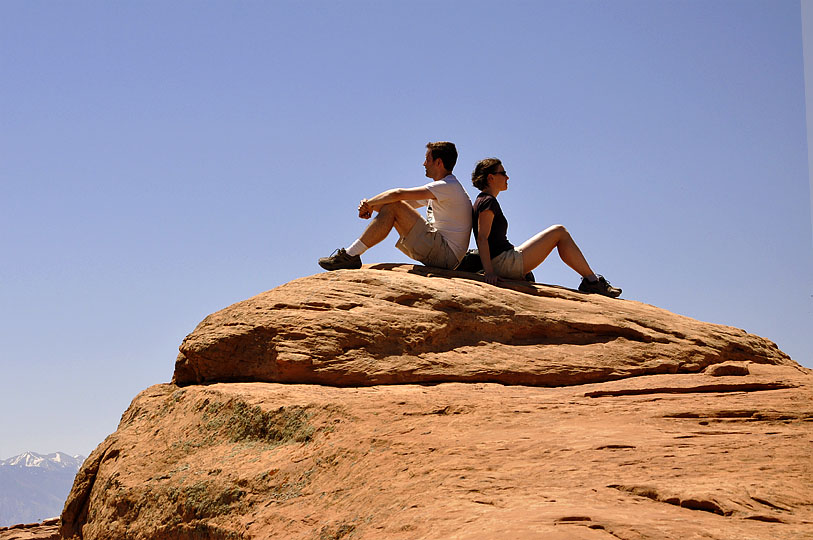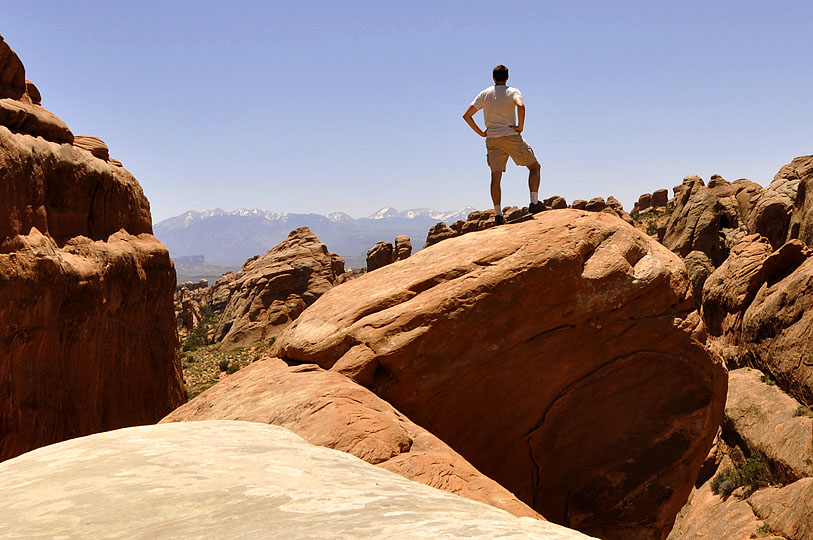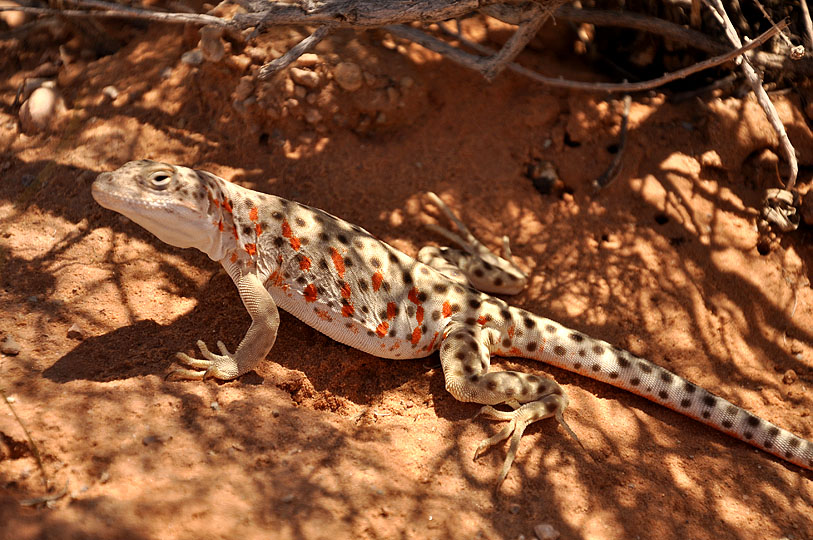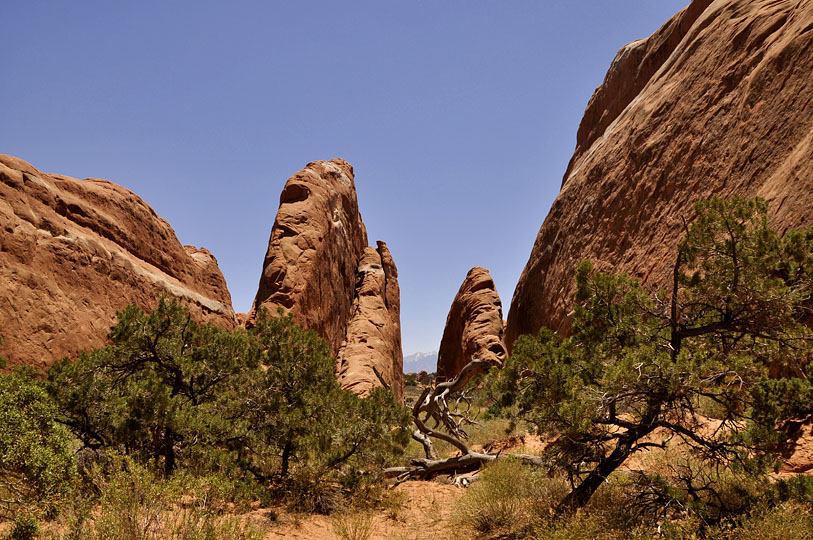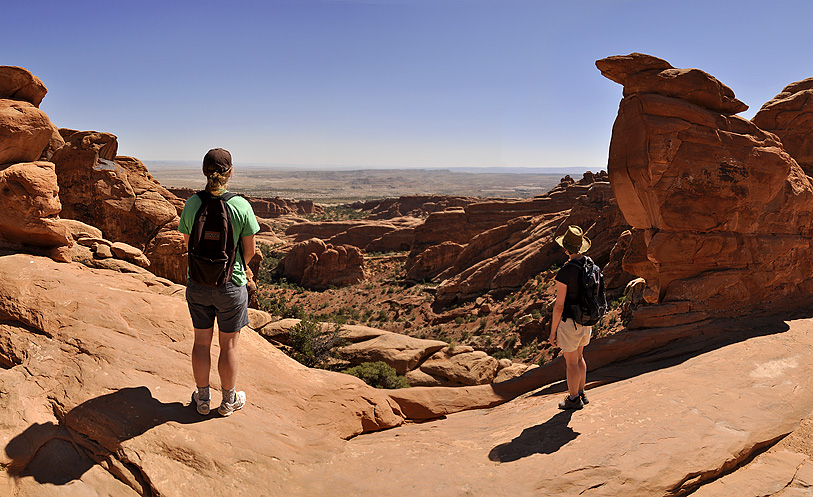 (click to enlarge)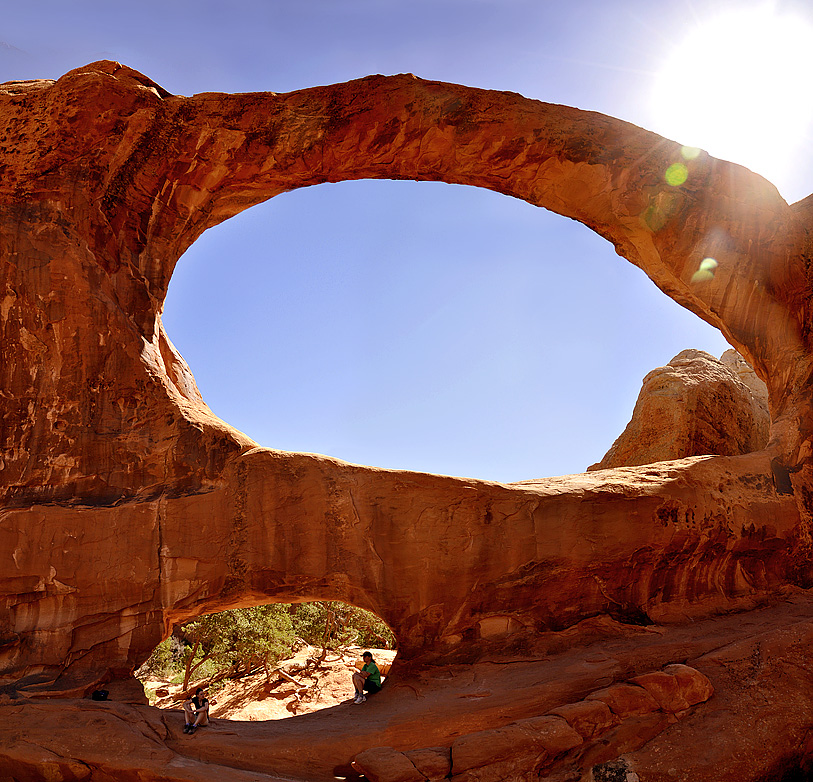 At long last, the Double O!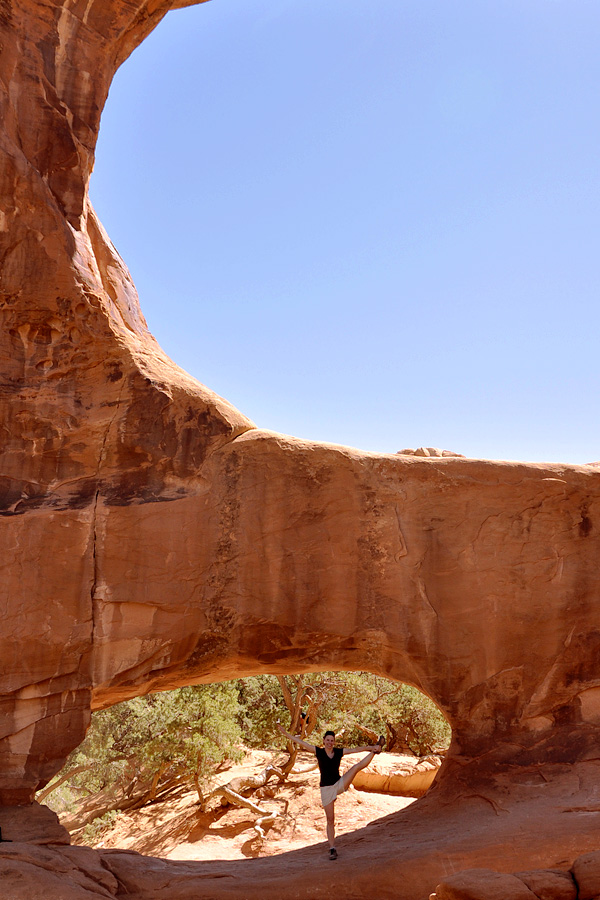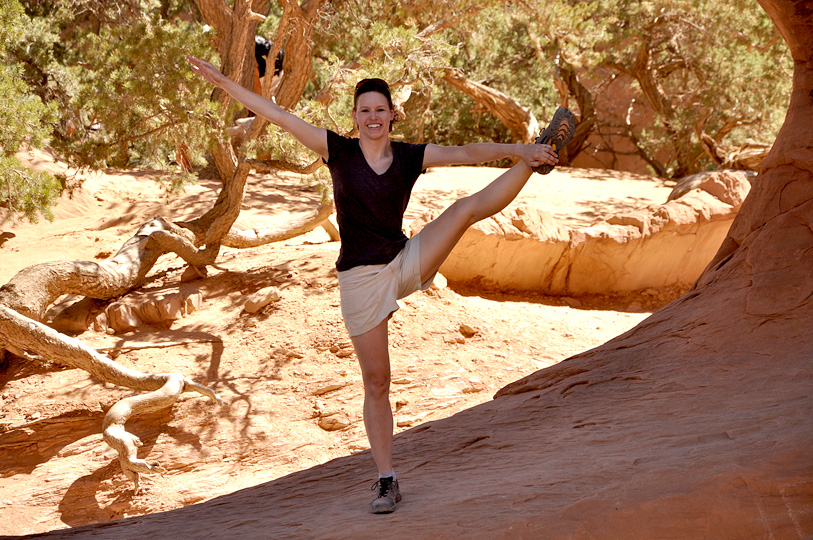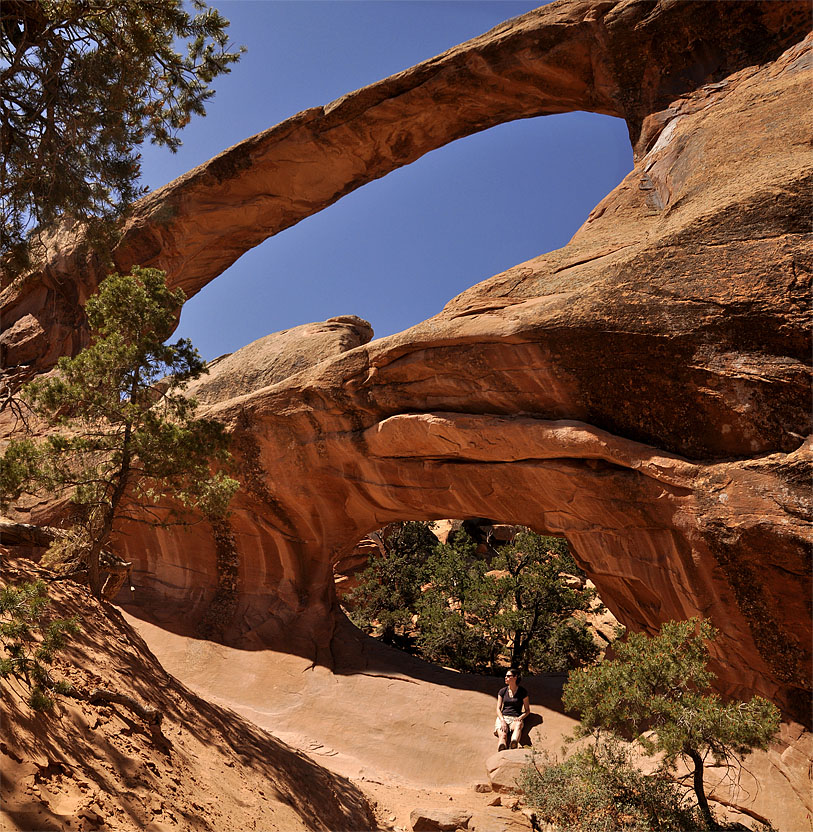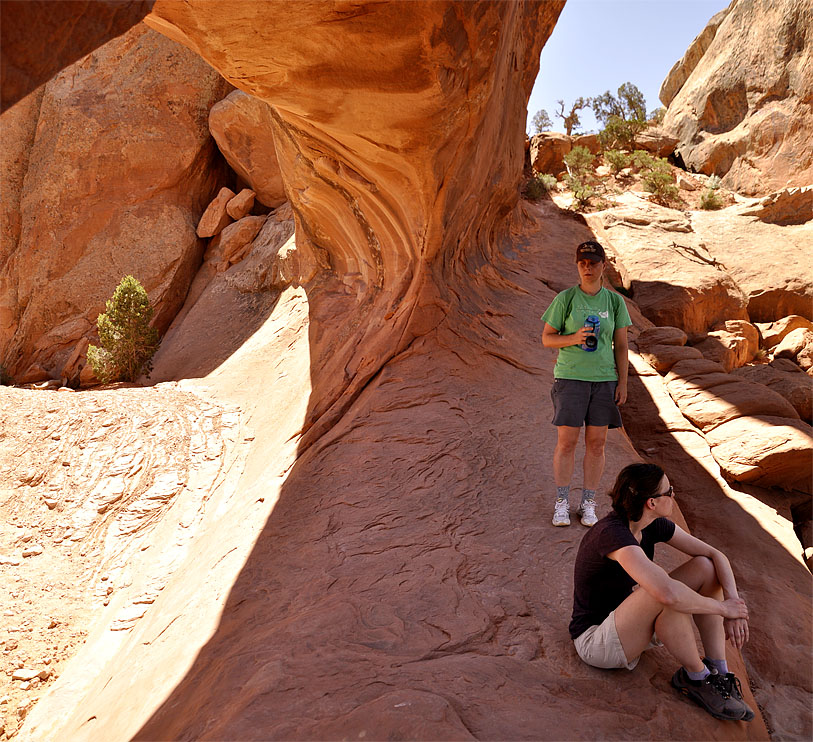 A Few More Arches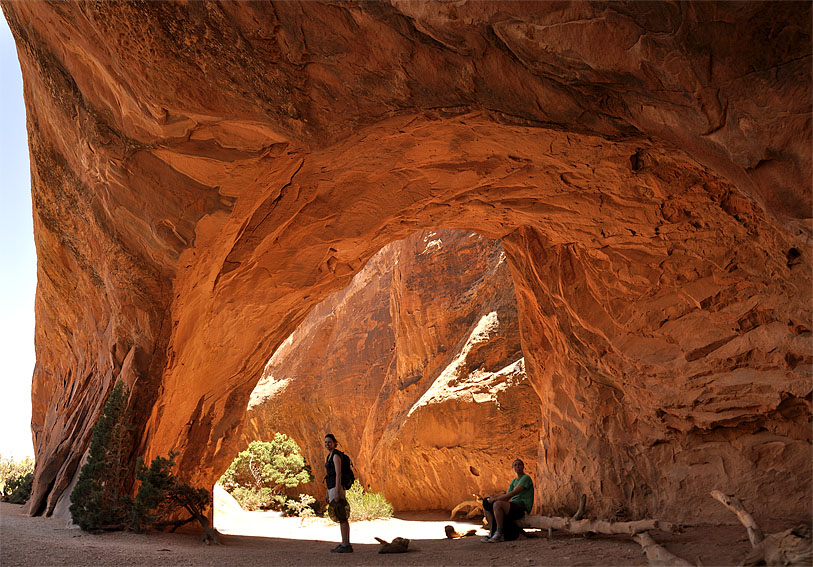 Navajo Arch.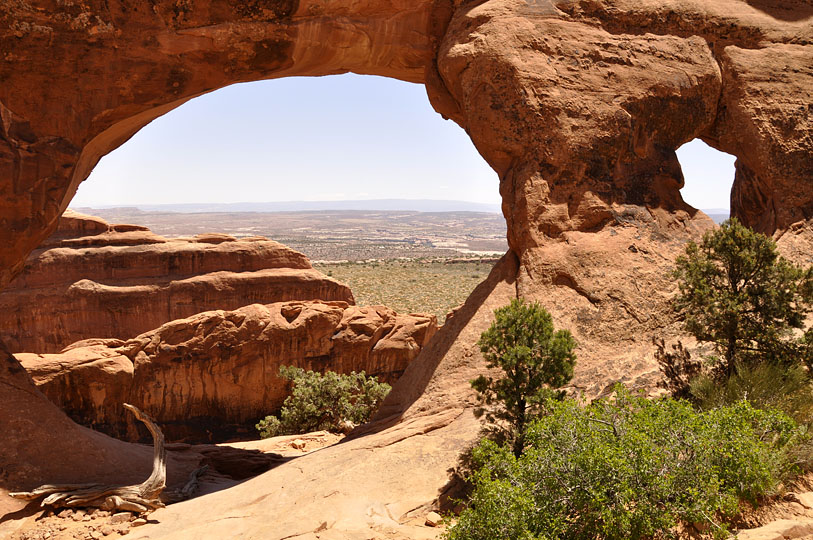 Partition Arch.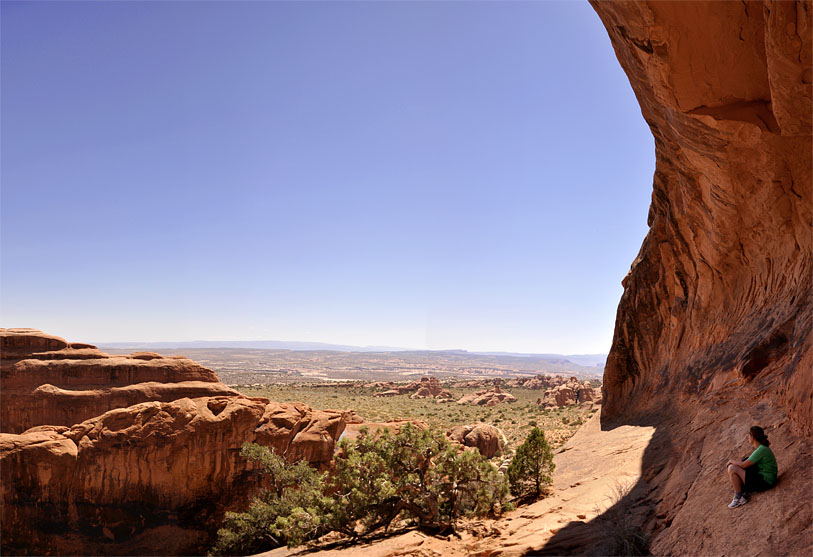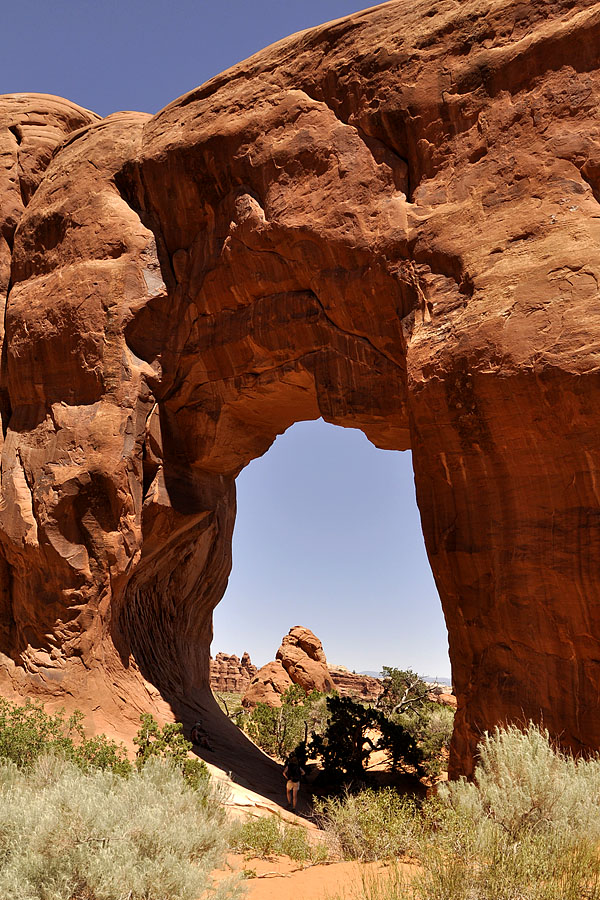 Pine Tree Arch.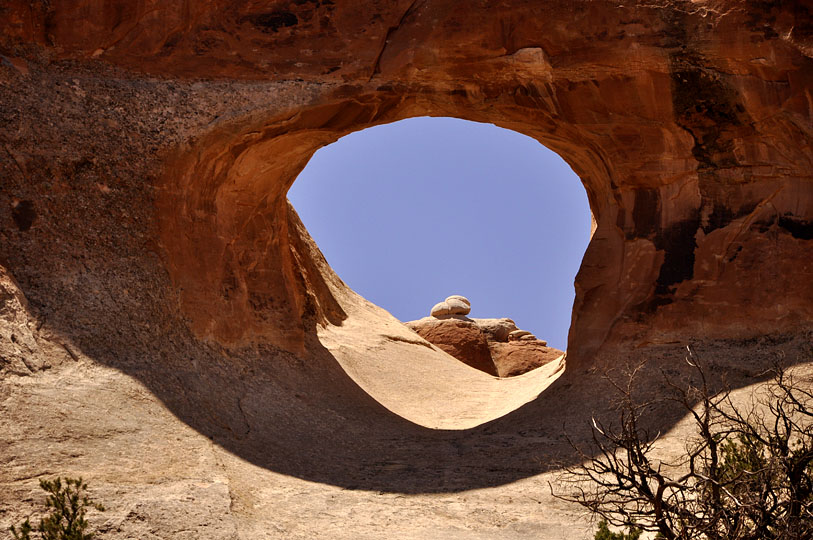 Tunnel Arch.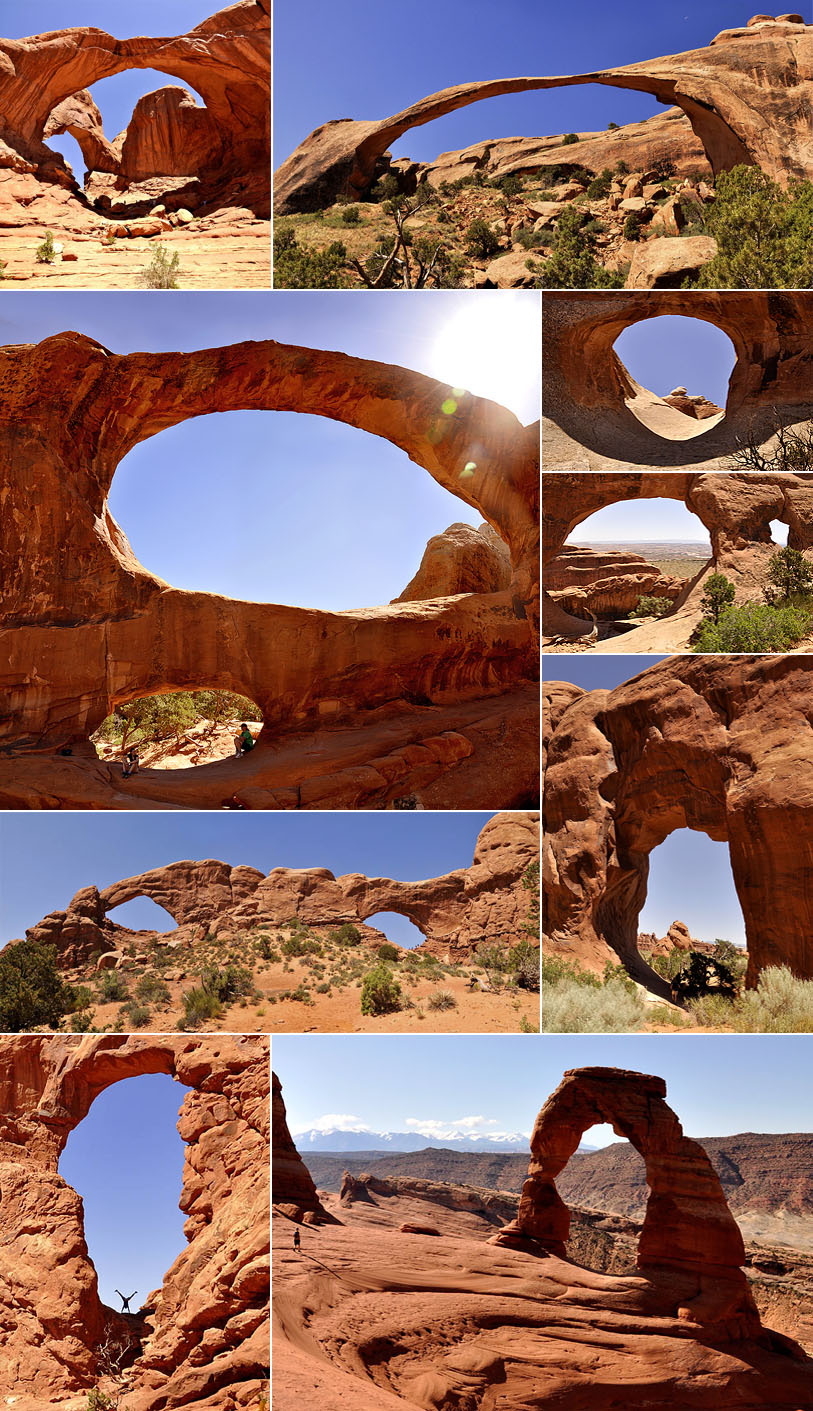 Group shot!
Though I felt I saw them all, there are more than 2,000 arches in Arches National Park.
Milt's Burgers & Shakes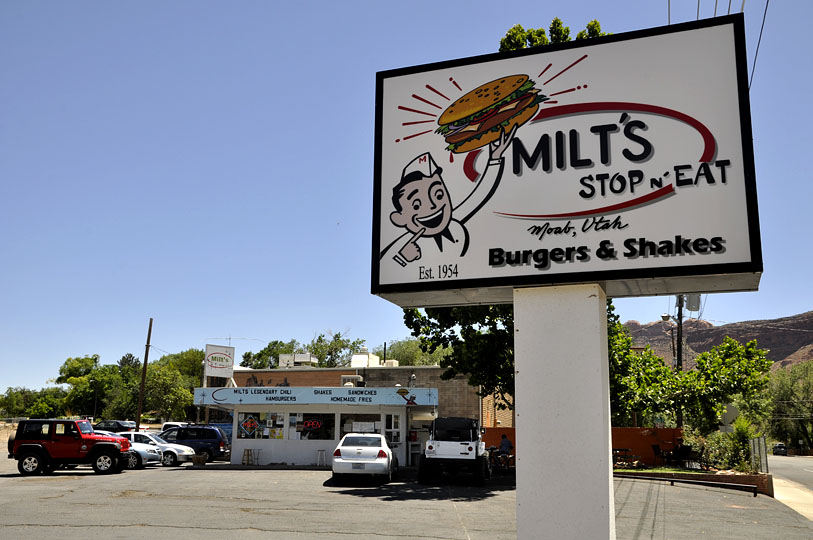 After a long day of hiking, this was possibly the best burger I've ever had.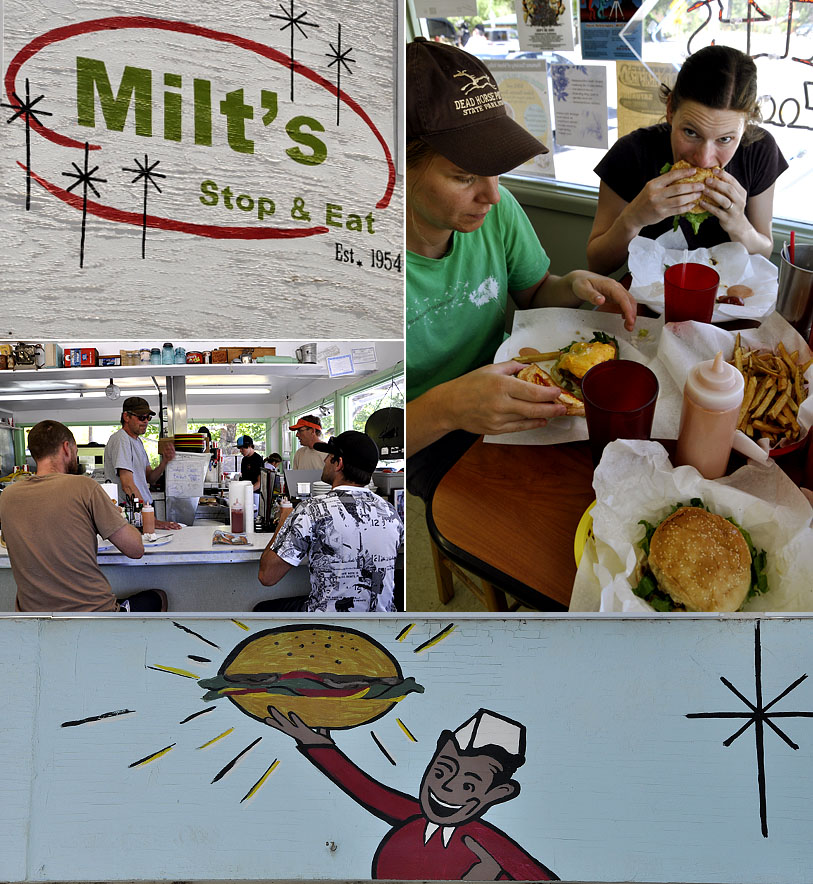 Oh glorious beef patties!!