Salt Lake City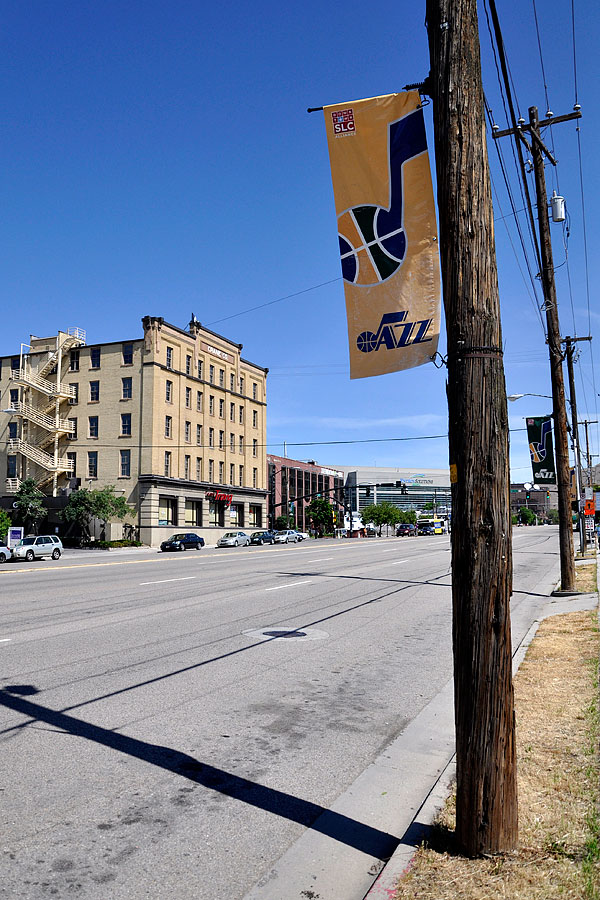 The streets in Salt Lake City were
extra, extra
wide.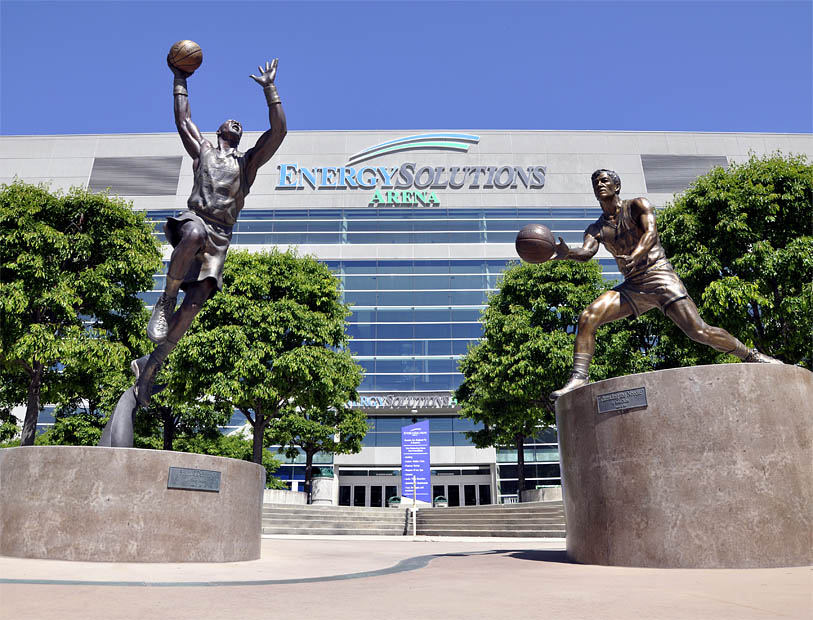 Karl Malone and John Stockton.
... and Jon Kuta.
Temple Square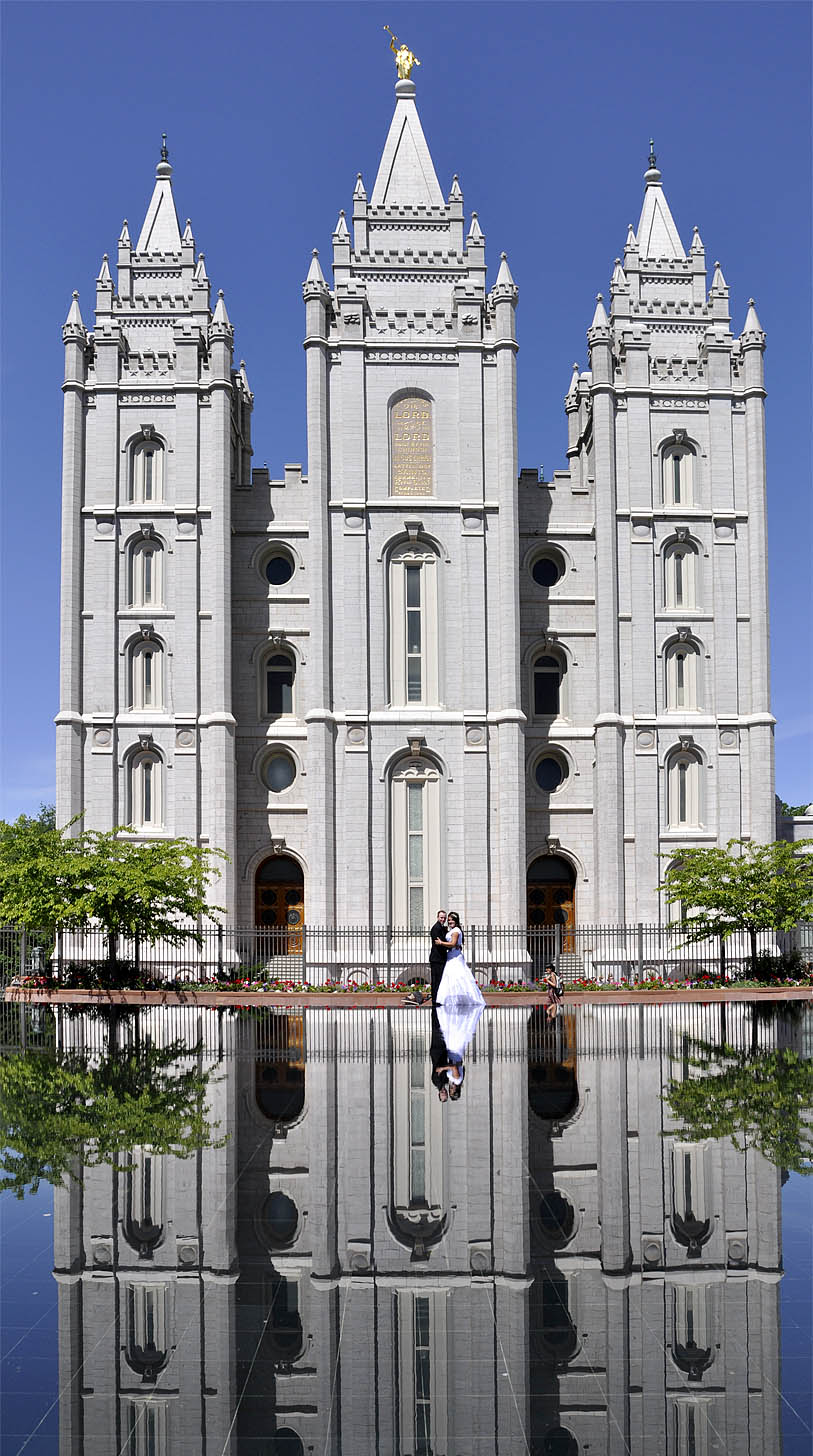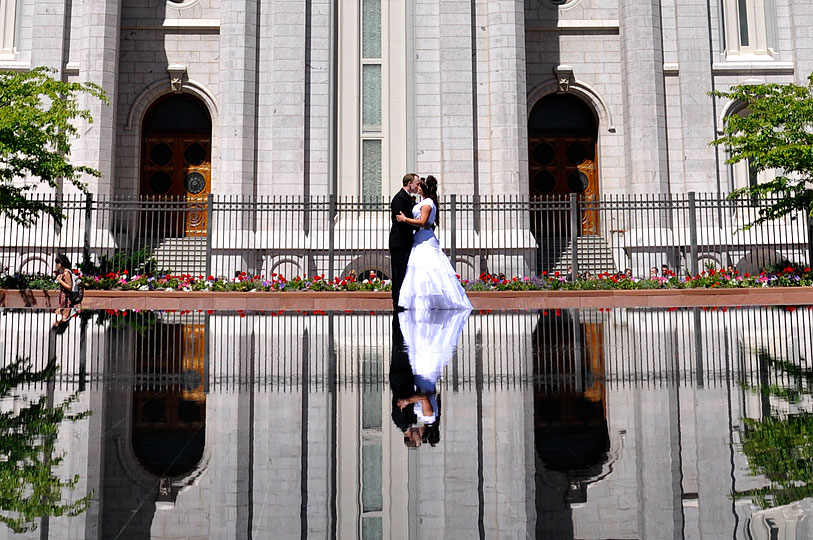 I think we counted eight or nine hundred wedding parties.
On peak summer weekends, Temple Square sees up to 90 weddings per day.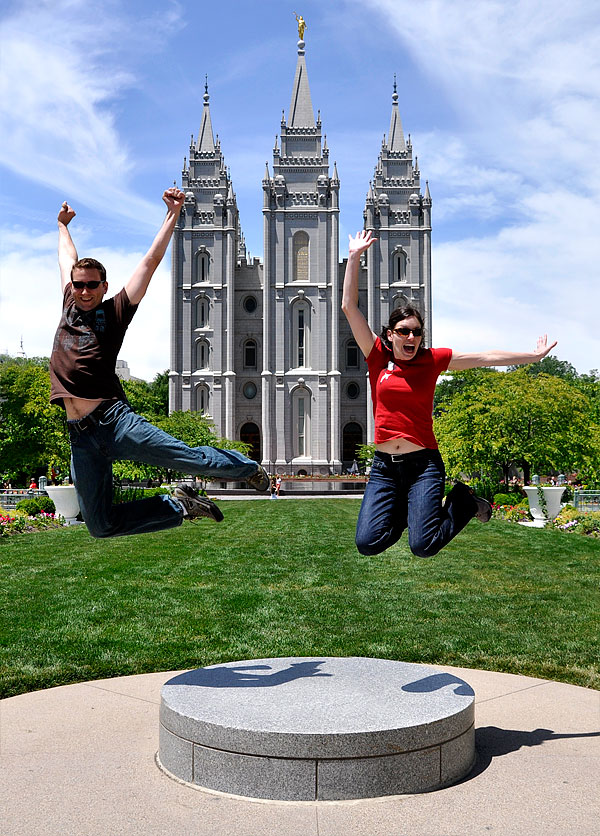 Yeah!!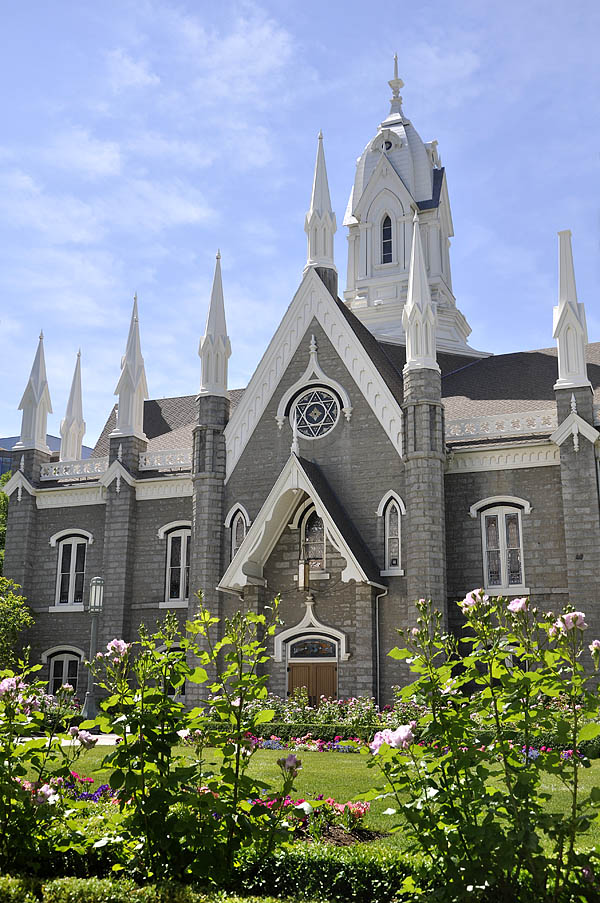 I thought about knocking on the door to see if Snow White would answer.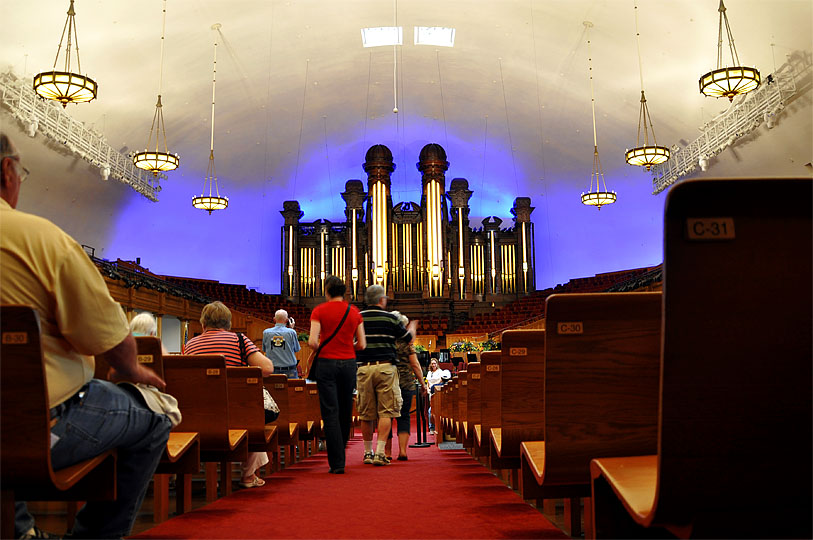 The Mormon Tabernacle.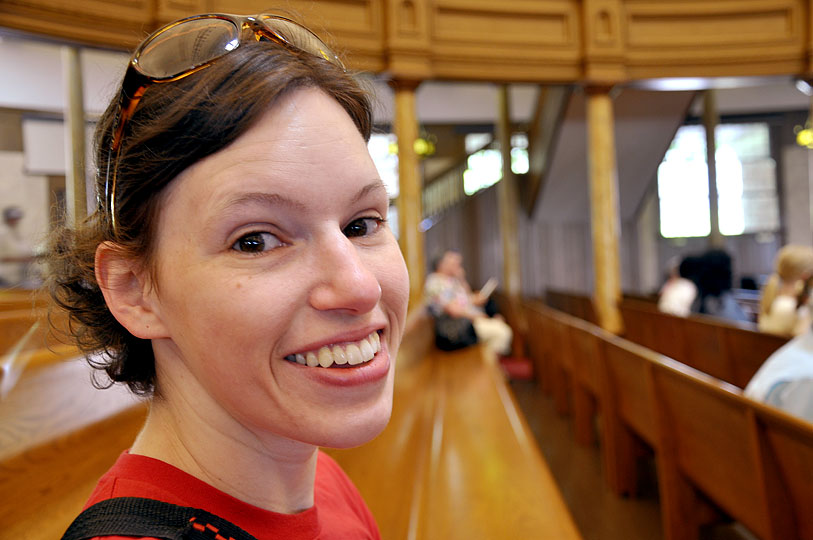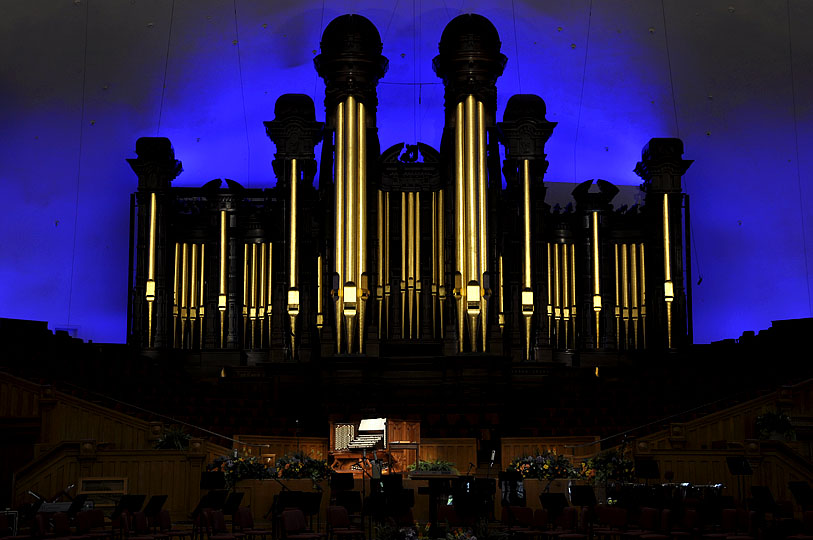 We were awestruck by the glowing blue background.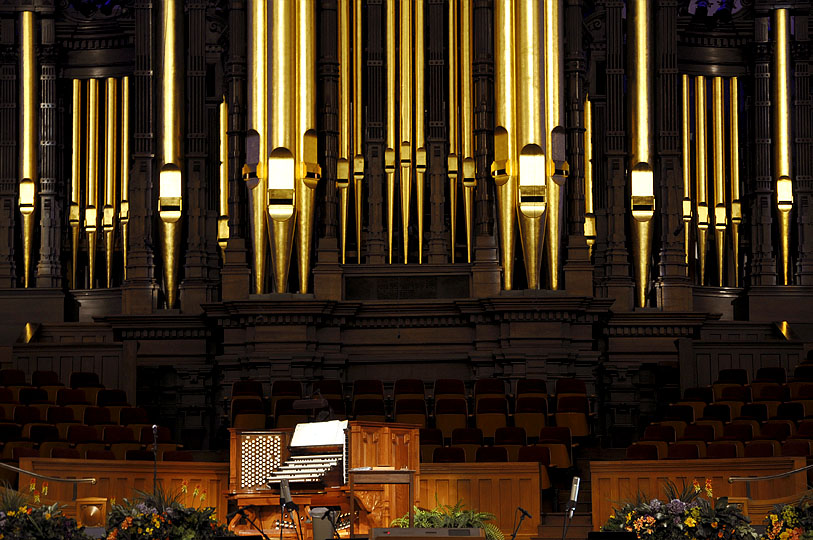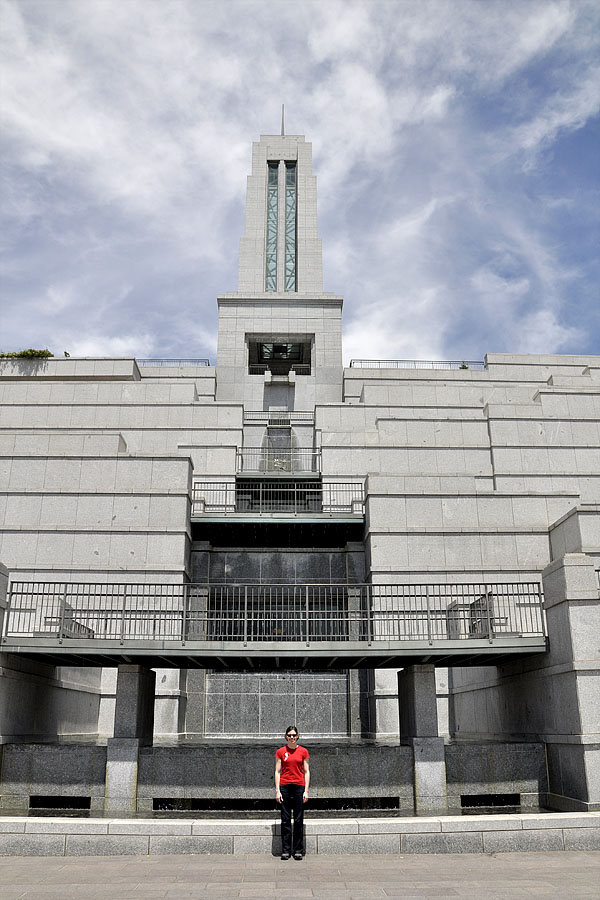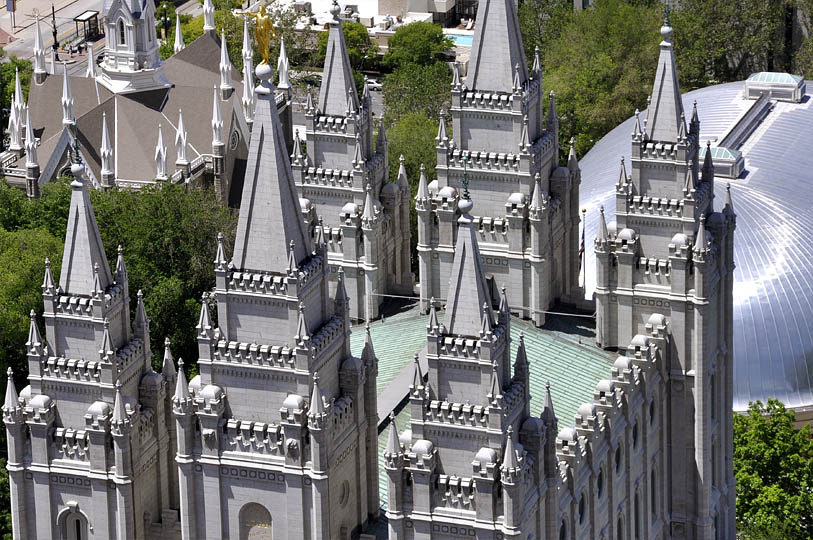 Crazy steeples!!
Man, would I hate to ever get impaled on one of those things.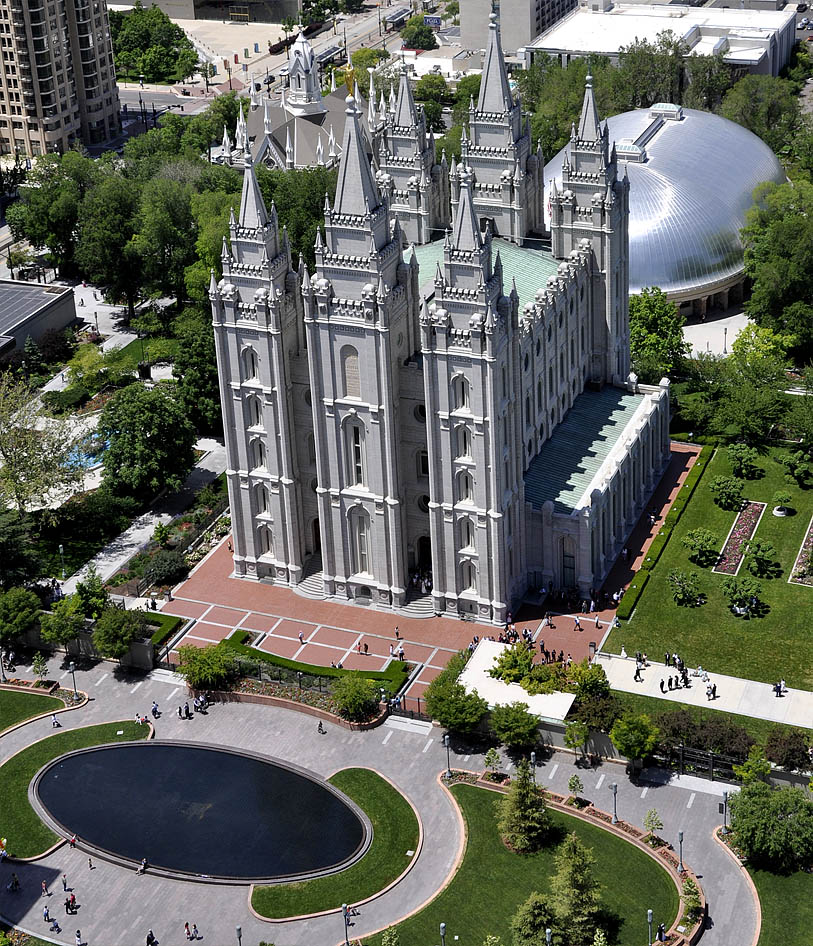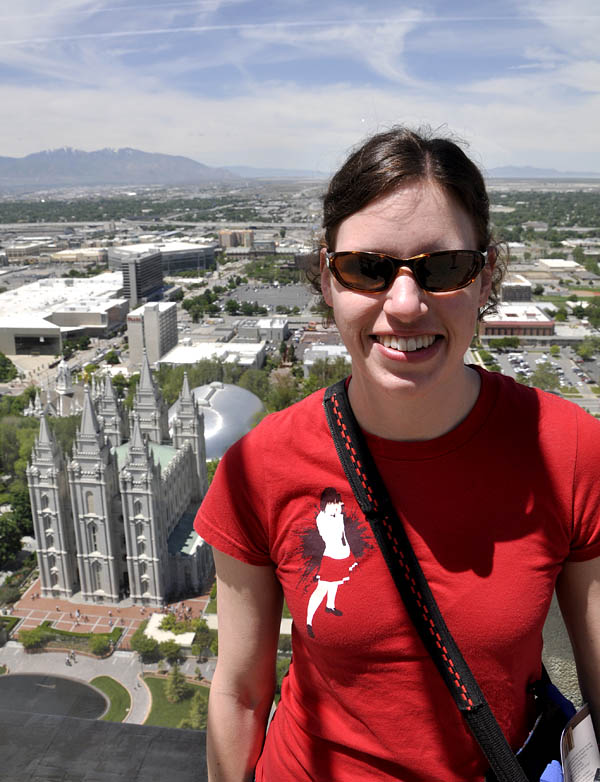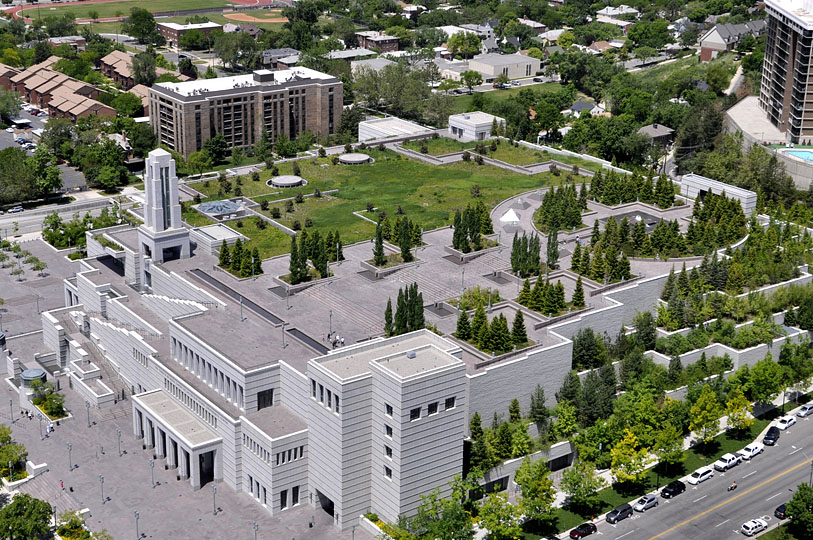 The Mormon Conference Center reminded me of an M.C. Escher design.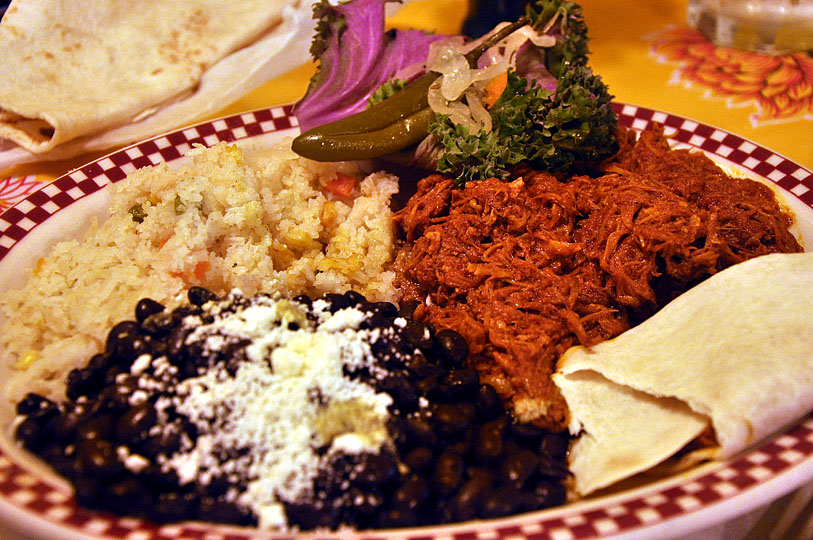 If you ever visit Salt Lake City, be sure to stop by for a meal at the Red Iguana.
Salt Lake City Bees Triple-A Minor League Ballgame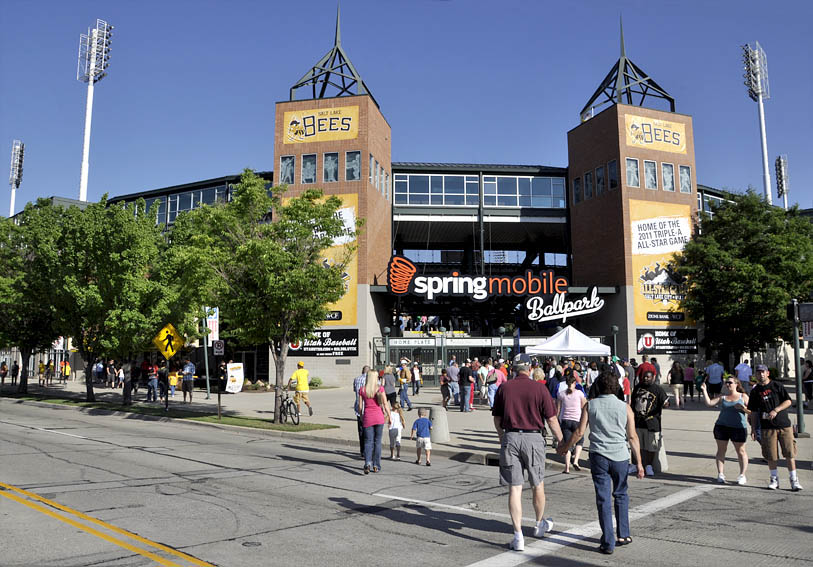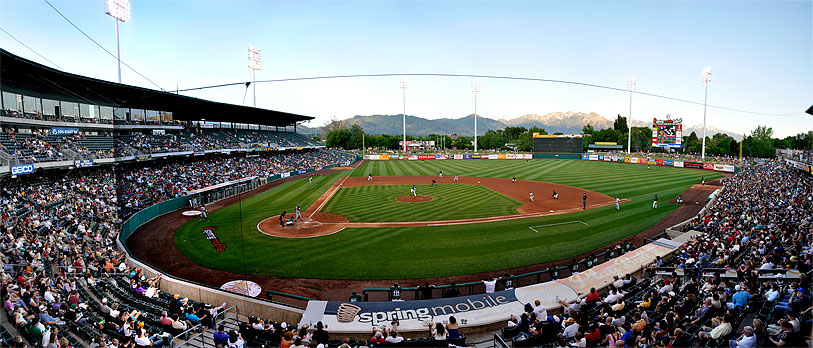 The Salt Lake City Bees took on the Colorado Sky Sox in front of 8,952 fans
Here's a view of the stadium from the upper deck.

(click to enlarge)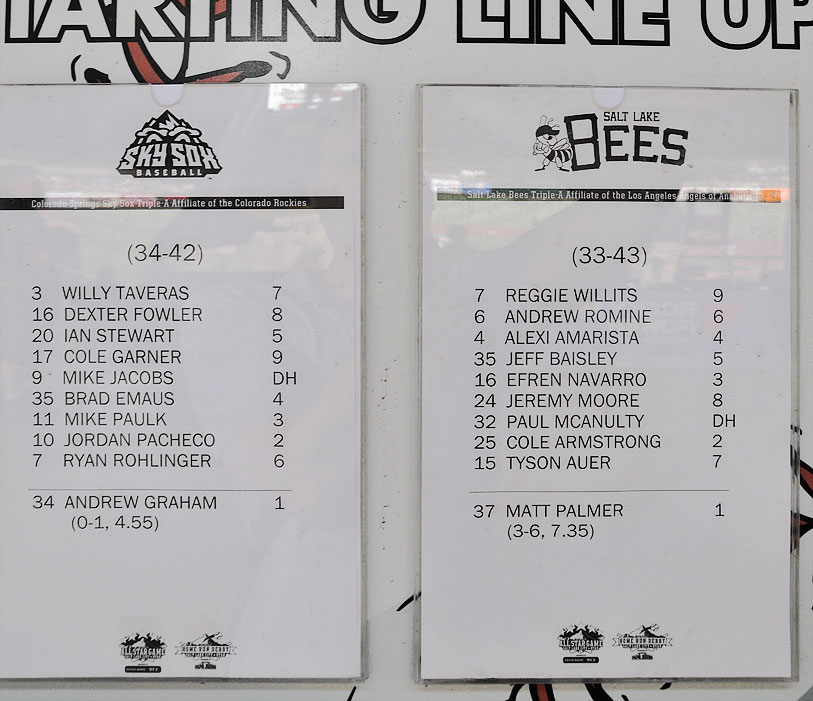 Starting lineups for today's game. Unfortunately top prospect Mike Trout was still swinging his bat
for the Los Angeles Angel's Double-A team and hadn't yet been promoted to the Triple-A Bees.
Despite this, a few notables for the Colorado Rockies Triple-A Sky Sox included Willy Taveras, Dexter Fowler,
Ian Stewart, Mike Jacobs and Brad Emaus (each of whome were owned at one point in my fantasy baseball league).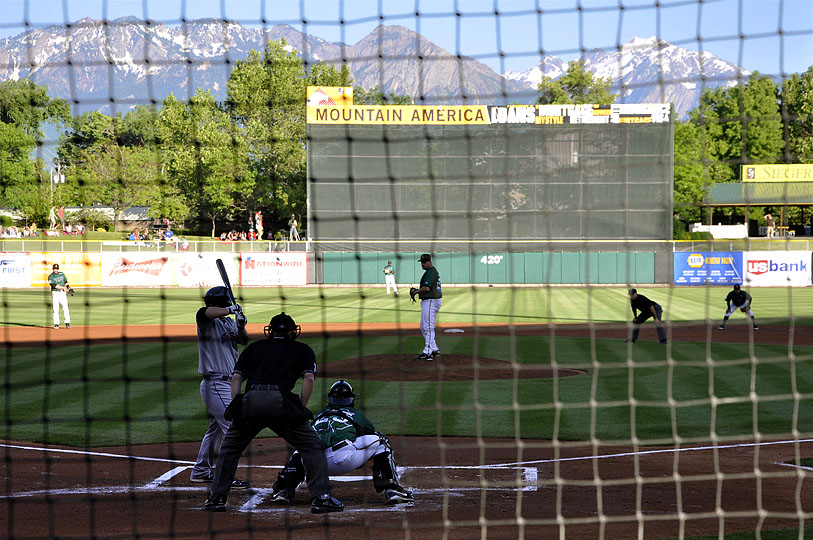 We had some great seats right behind home plate, but I forgot how annoyingly obstructive the netting is.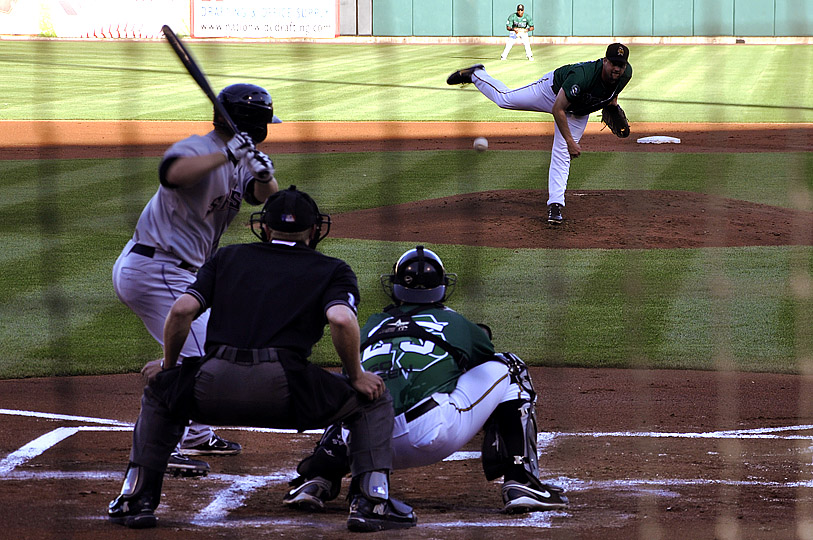 We still got some pretty good looks at the pitcher's delivery.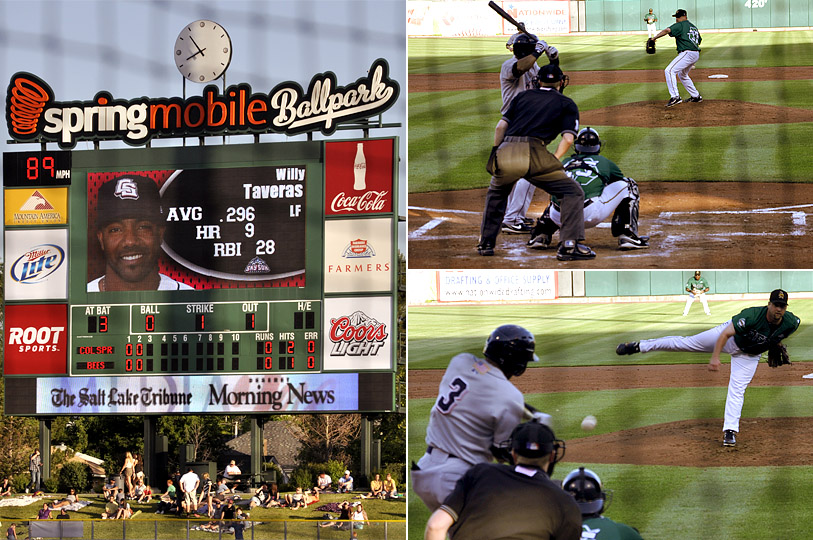 The speedy Willy Taveras steps to the plate. This guy stole 68 bases for the Rockies just a few years ago.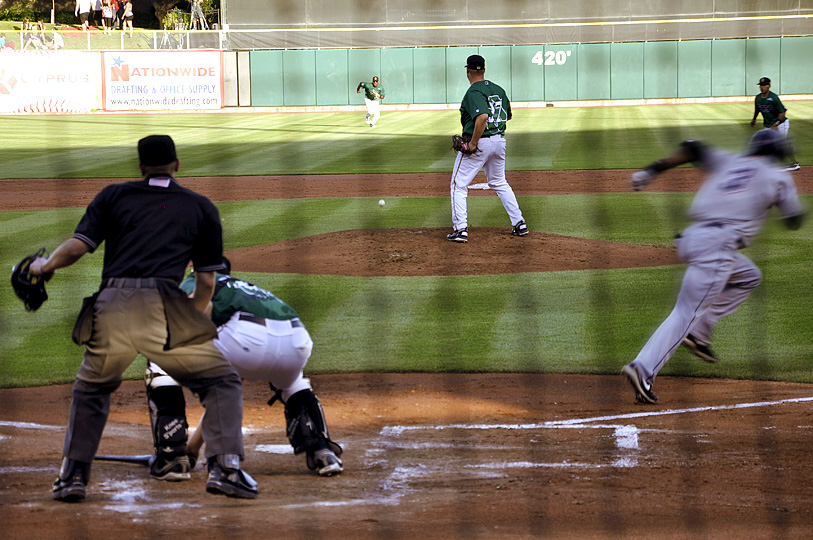 Fast Willy shows us he's still got it, and would steal two bases today.
Too bad the Rockies don't have a need for him up in the Major Leagues.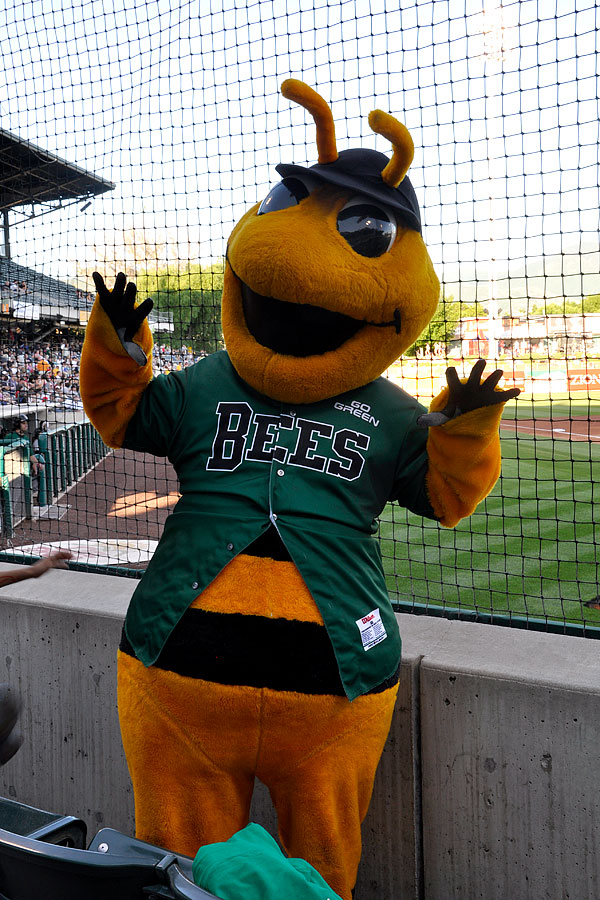 YAA!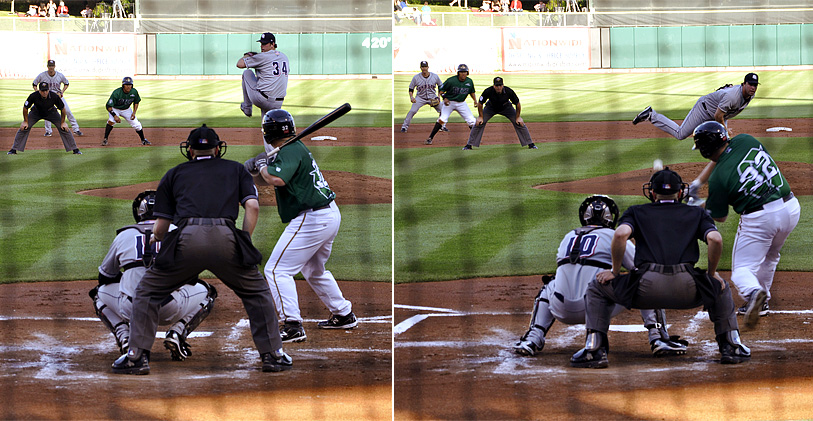 Paul McAnulty, #32 of the Bees, was one of Ingrid's favorite players. At 5 foot 11 and 225 pounds,
there was plenty to love. Hey, Prince Fielder is 5' 11" and weights 275! I'm not judging!!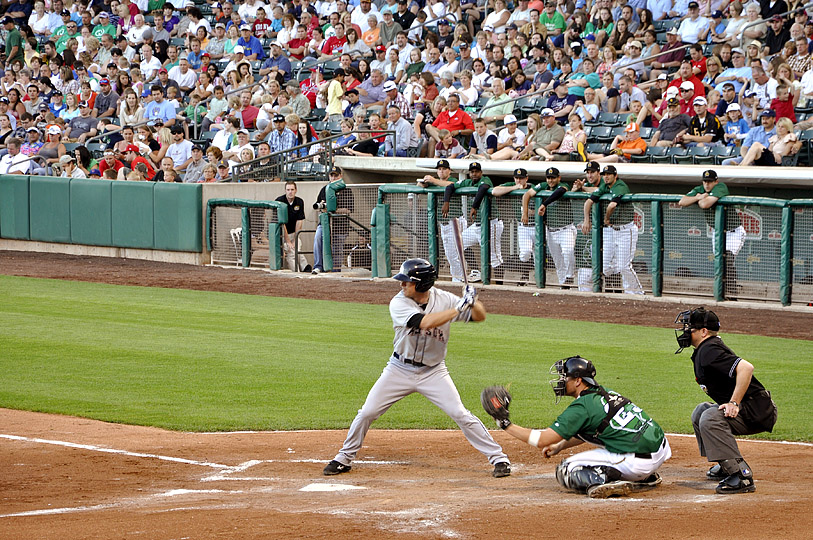 Mike Paulk hits a ball deep for a sacrifice fly driving in another run for the Sky Sox.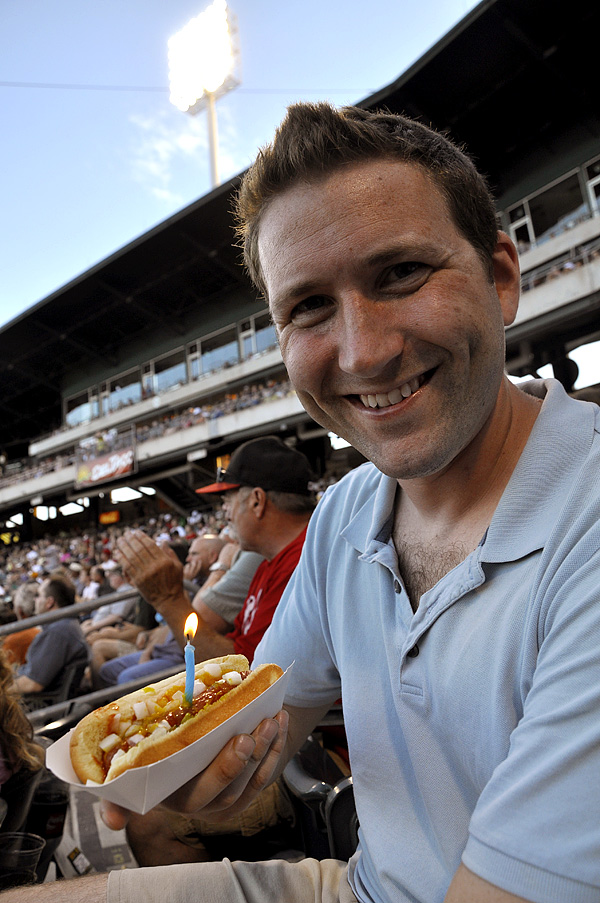 Birthday hot dog.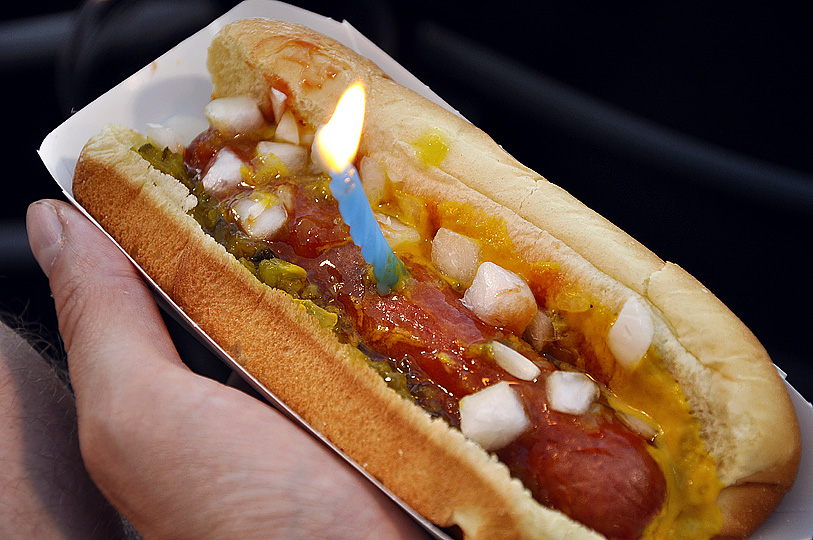 "I wish for ..."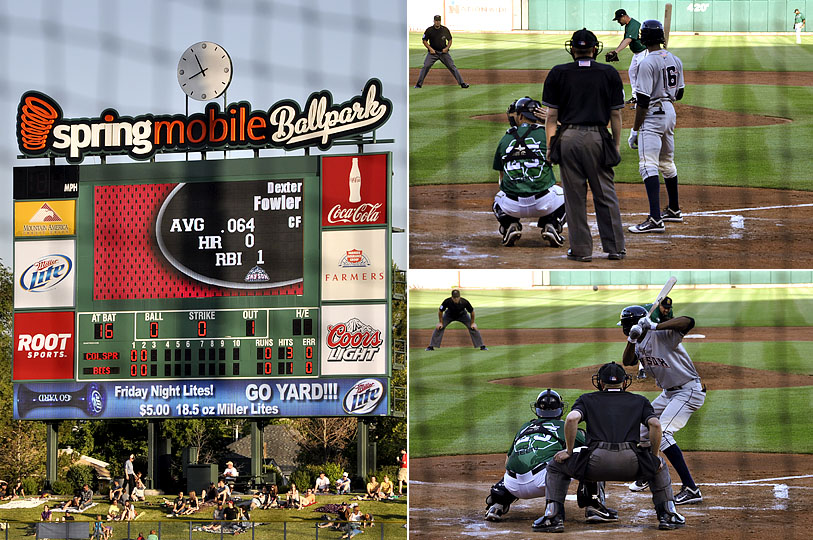 Demoted to the minors, Dexter Fowler tries to get his season back on track.
That .064 average wasn't helping any.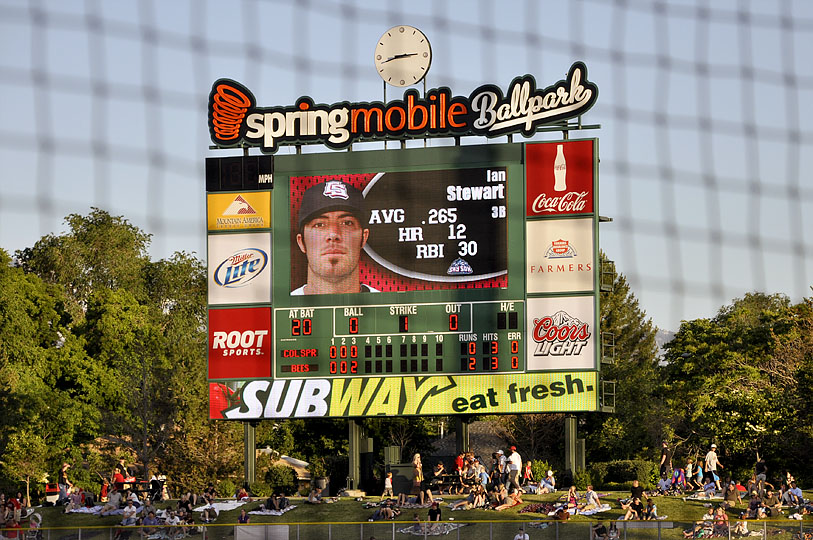 Ian Stewart is another talented young prospect trying to find his swing down in the minors.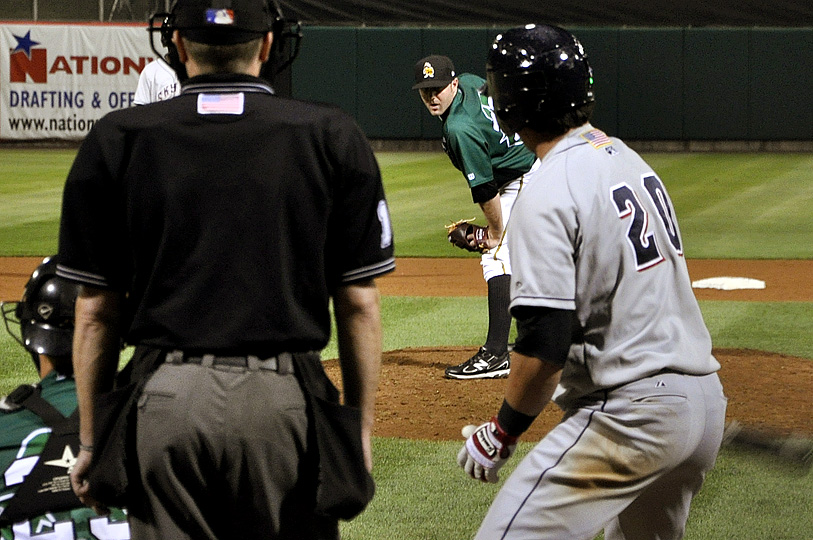 The pitcher stares down Ian Stewart.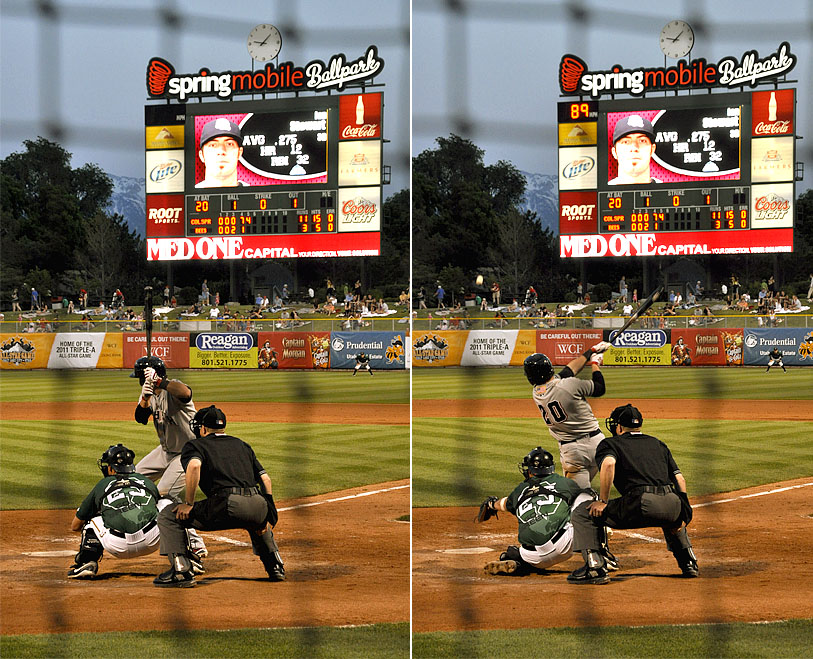 See ball, hit ball.
Stewart drives in another run.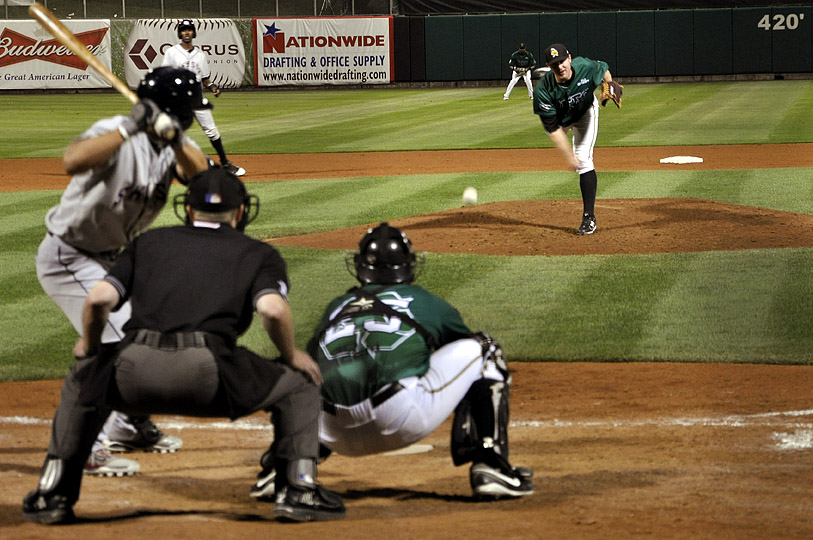 The Sky Sox continue to put Runs on the board — 13 total between the 4th and 5th inning.

Ian Stewart slides into home.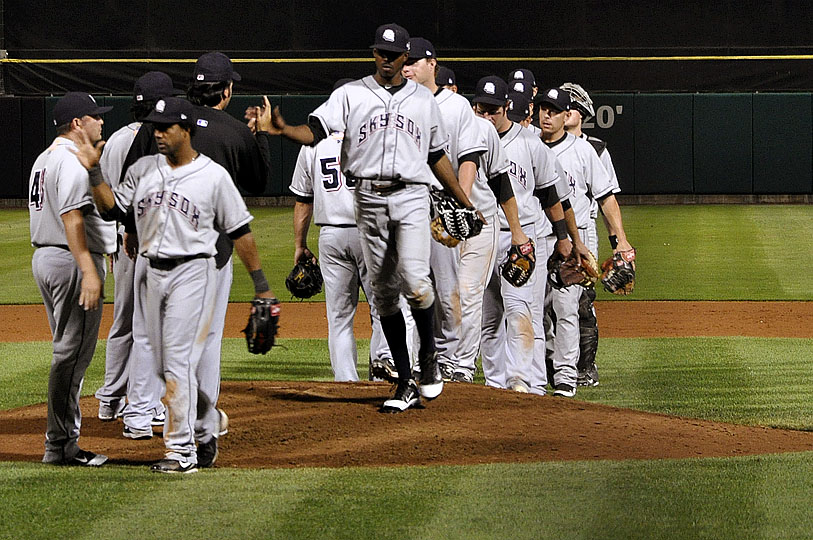 Final score: 15-7 Colorado Sky Sox over the Bees with
35 total hits
between the two teams.
I always wondered what all the fuss was about with these Pacific Coast League games.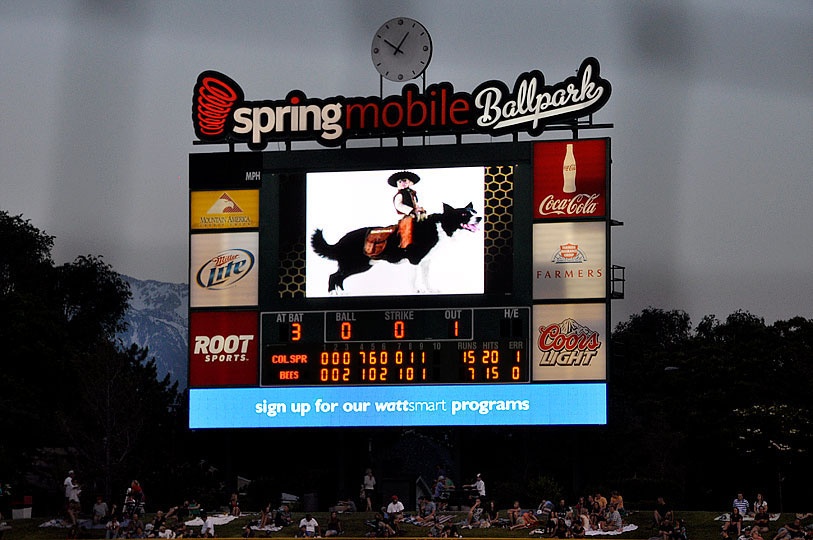 And don't forget to stay for the post-game entertainment: Whiplash the Cowboy Monkey.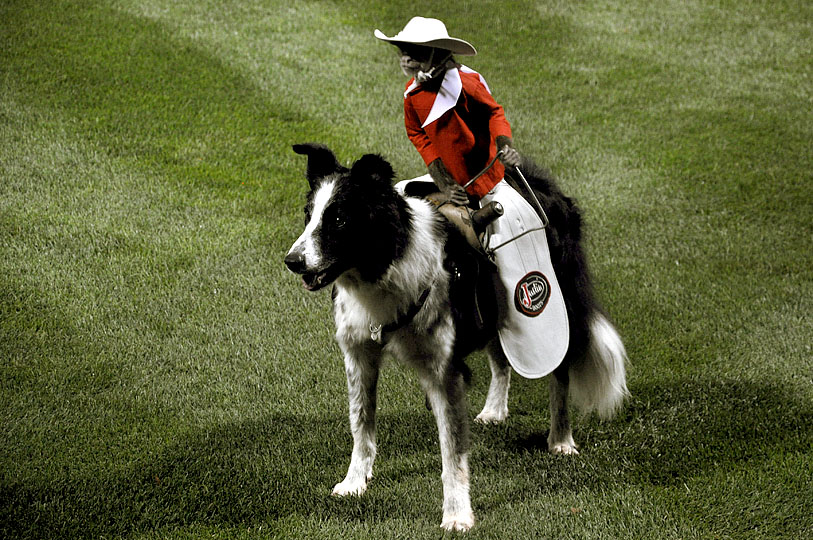 What a way to wrap up a week in Moab.
2,000+ photos in six and a half minutes.