Moab Canyoneering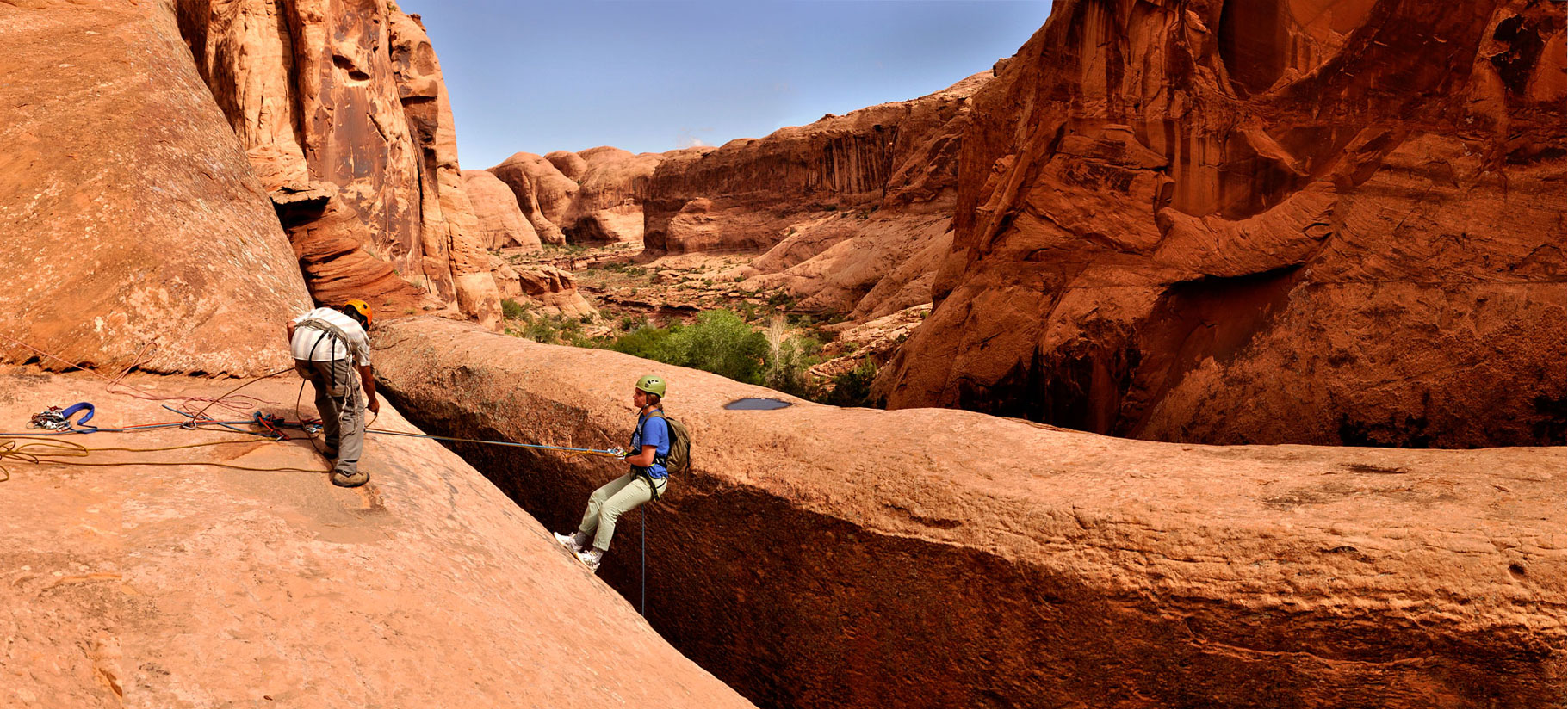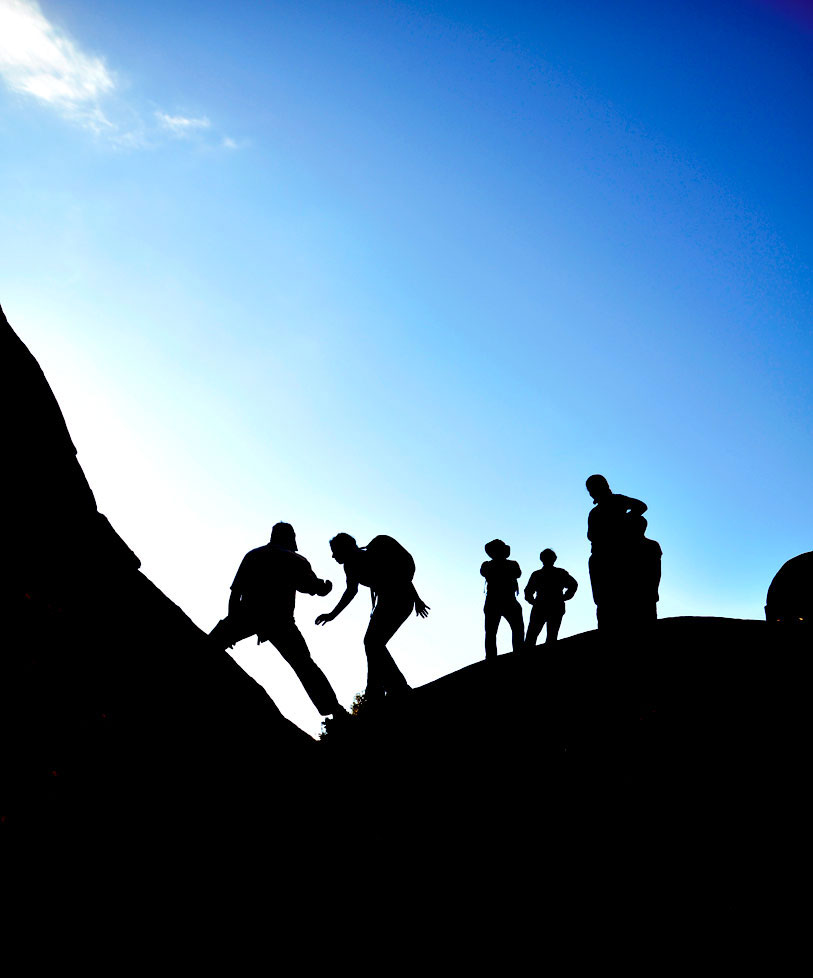 Hiking in across the slick rock.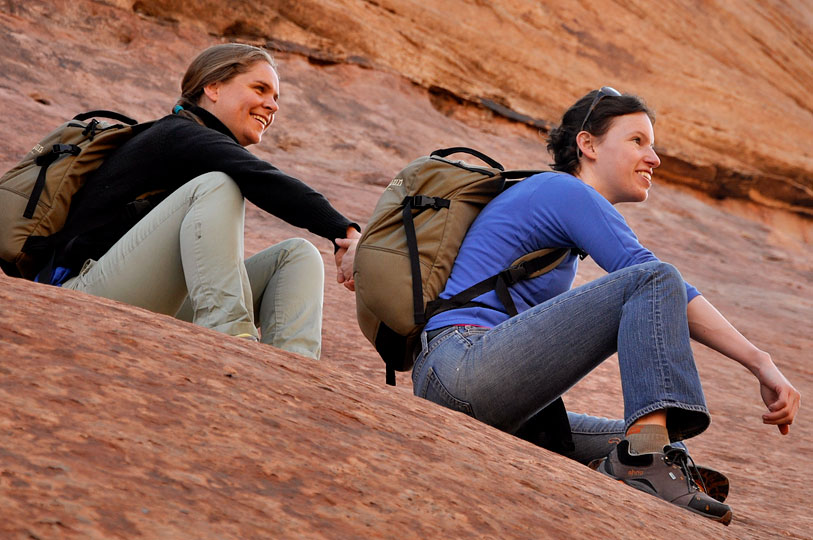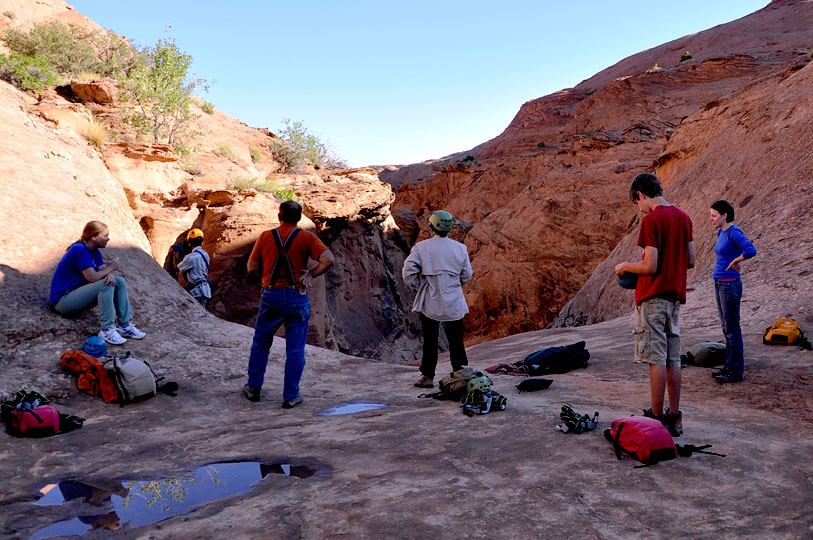 We reach the site of our first rappel, a 90 ft. drop into Ephedra's Grotto.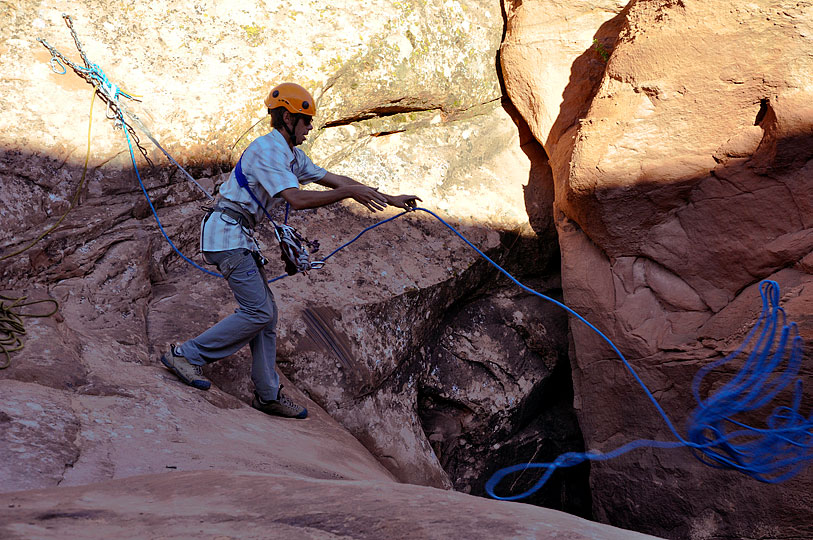 Our canyoneering guide Justin tosses down our line.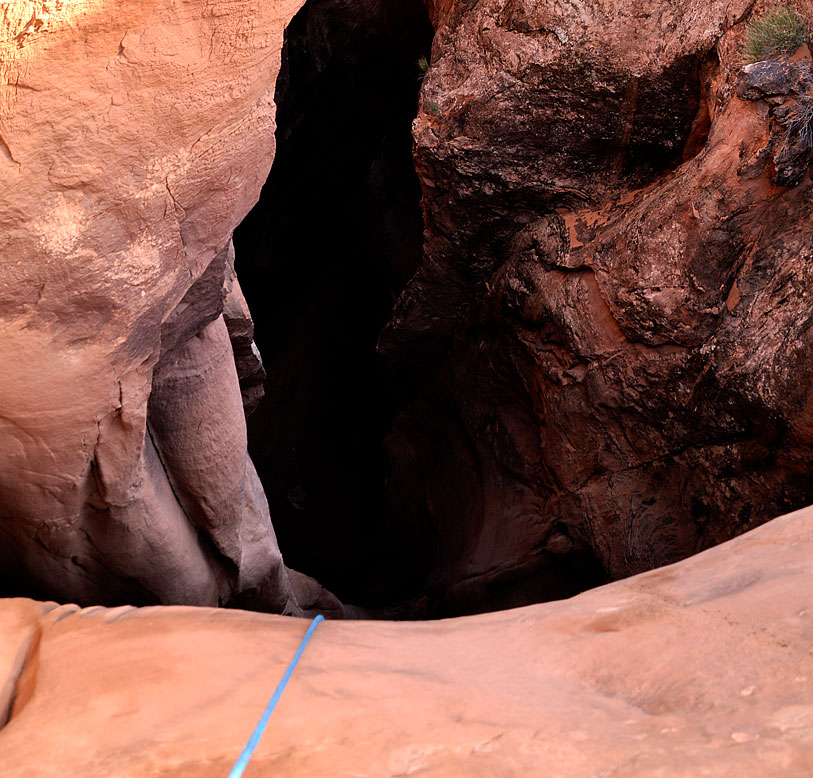 Leaning over the edge it's difficult to see the bottom.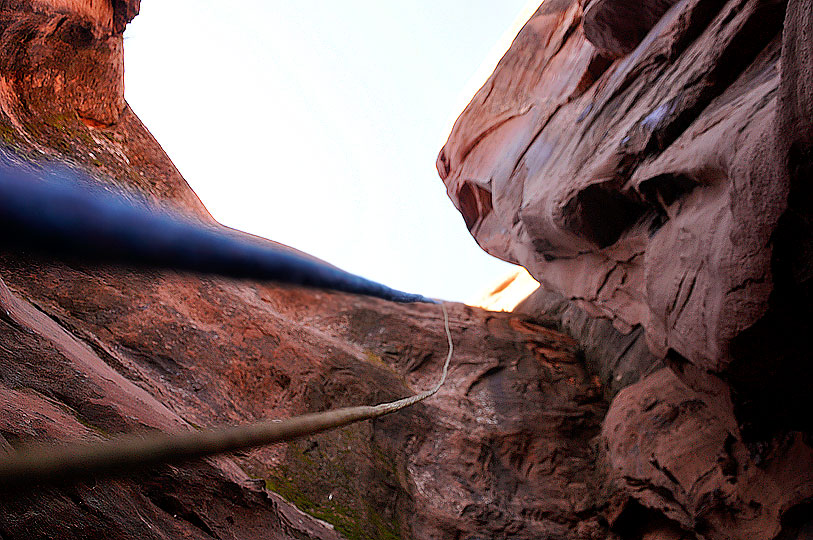 Weeee!!

Kate handles the 90 feet like a champ.

Ingrid in descent.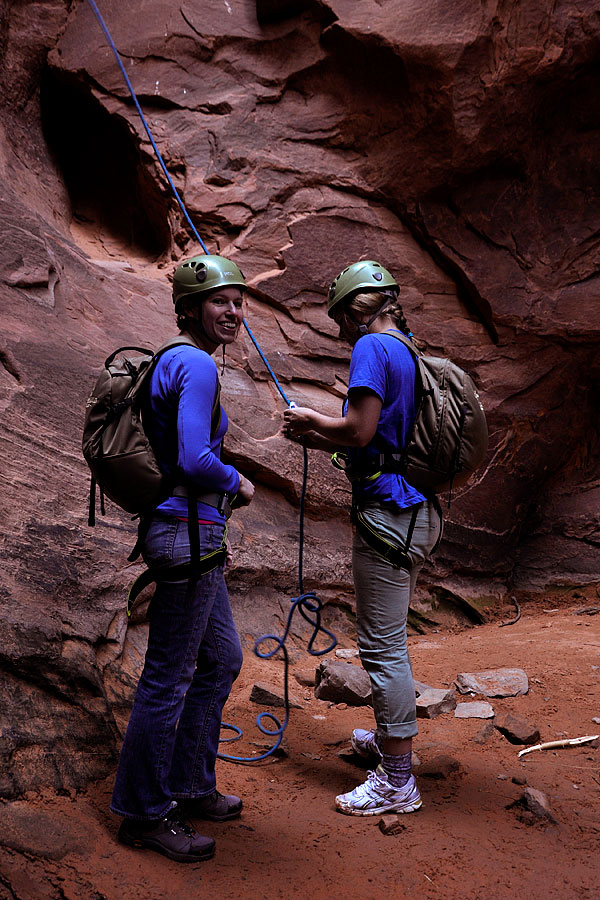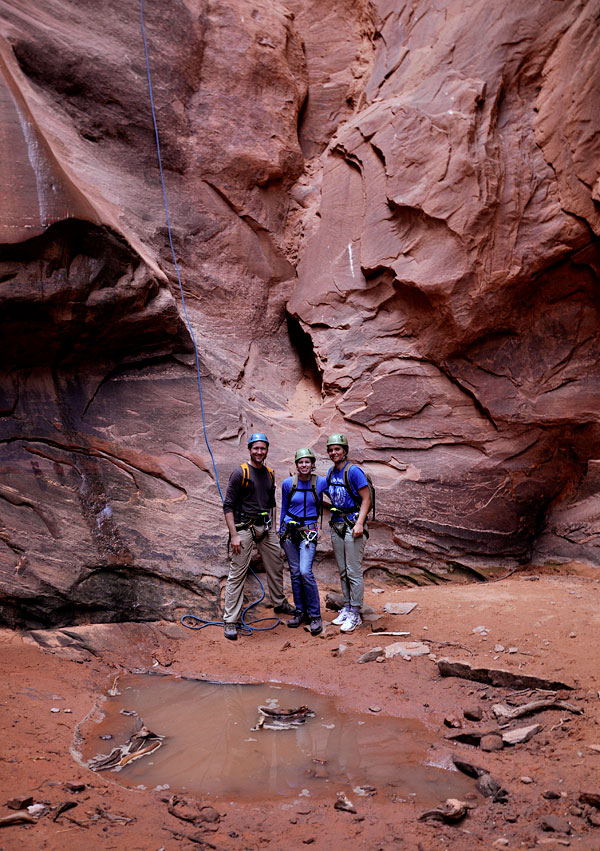 Group shot!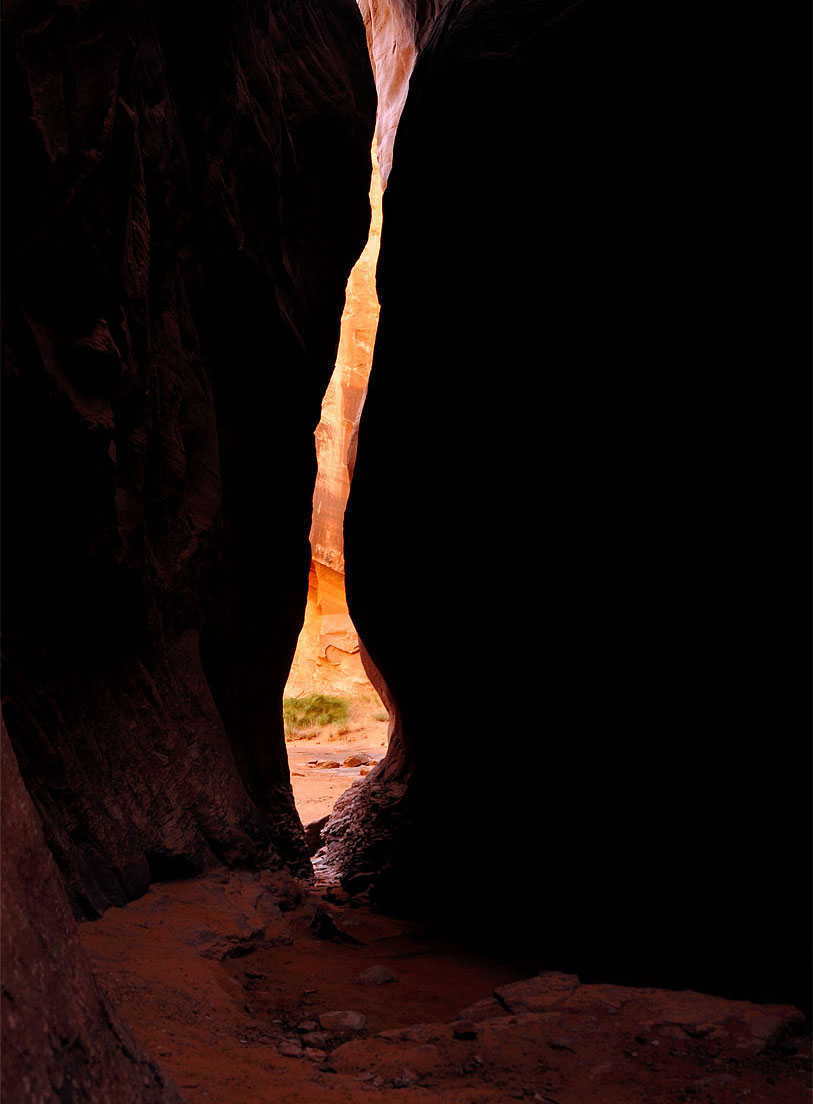 At the bottom we make our way out through a slot in the grotto.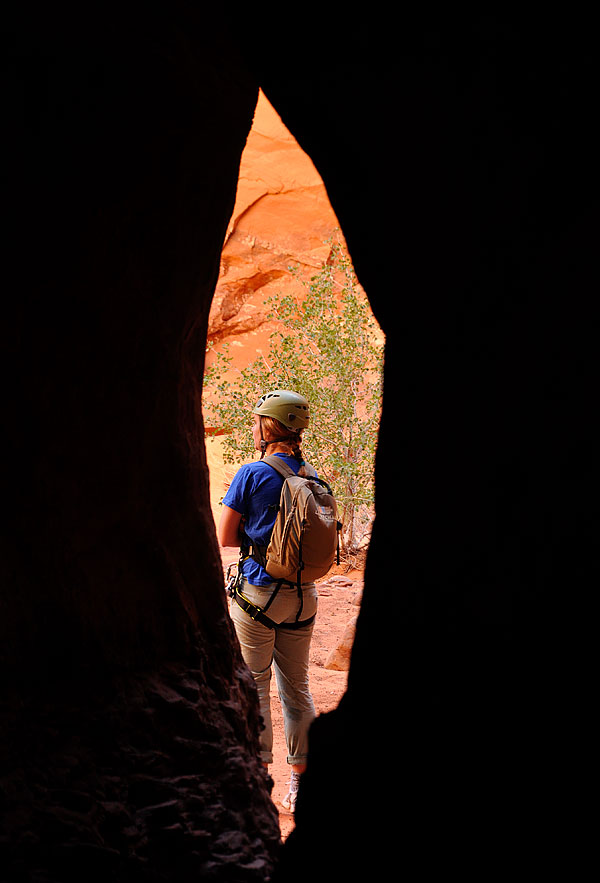 Ingrid admires the warm glow of the surrounding canyons.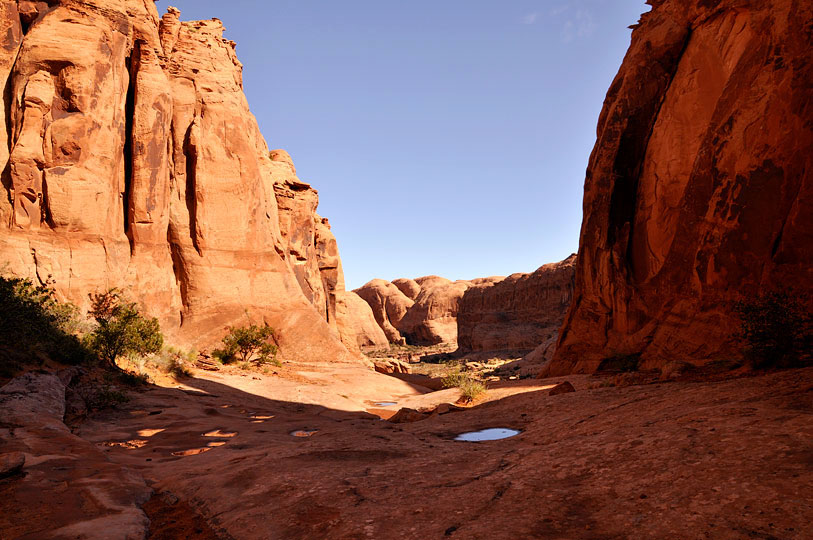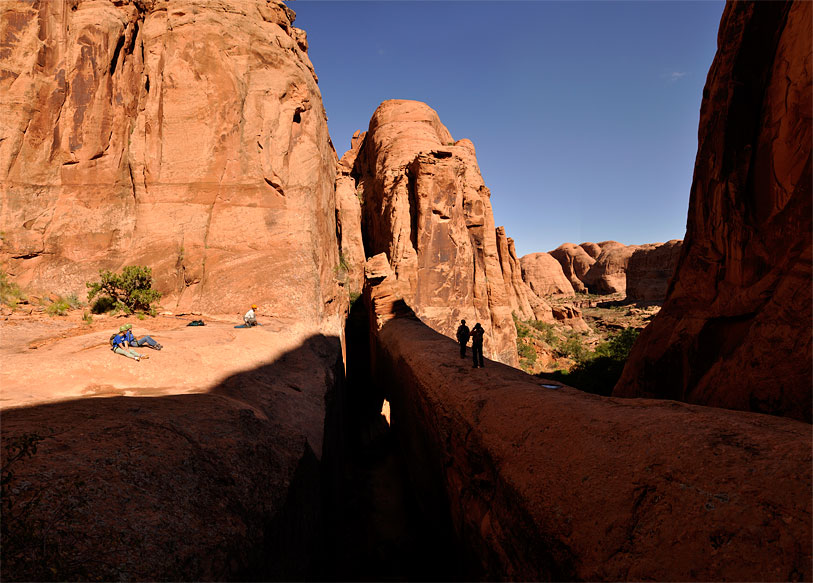 The next rappel drops 120 feet into a canyon alongside Morning Glory,
an enormous natural land bridge and sixth-largest of its kind in the world.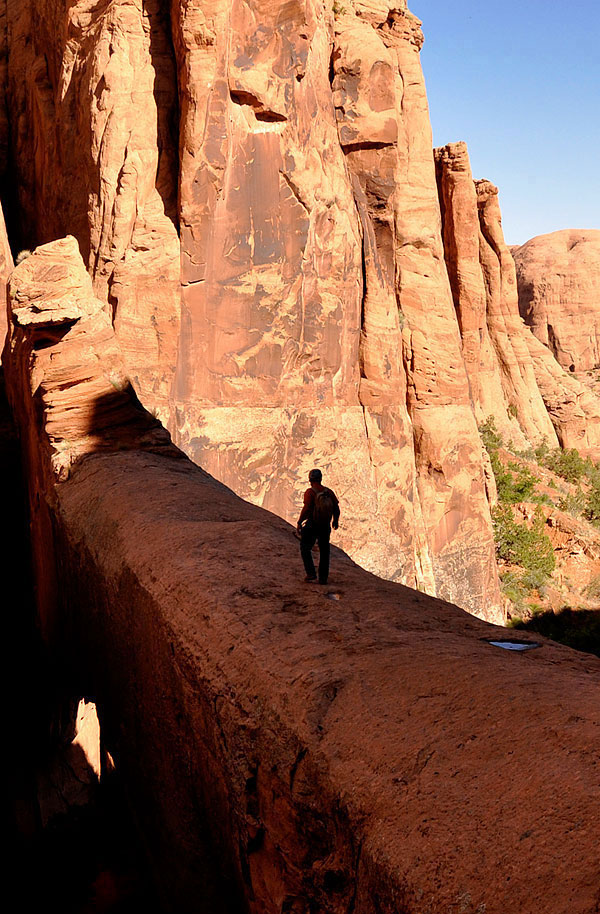 We each took turns walking along the top of the bridge.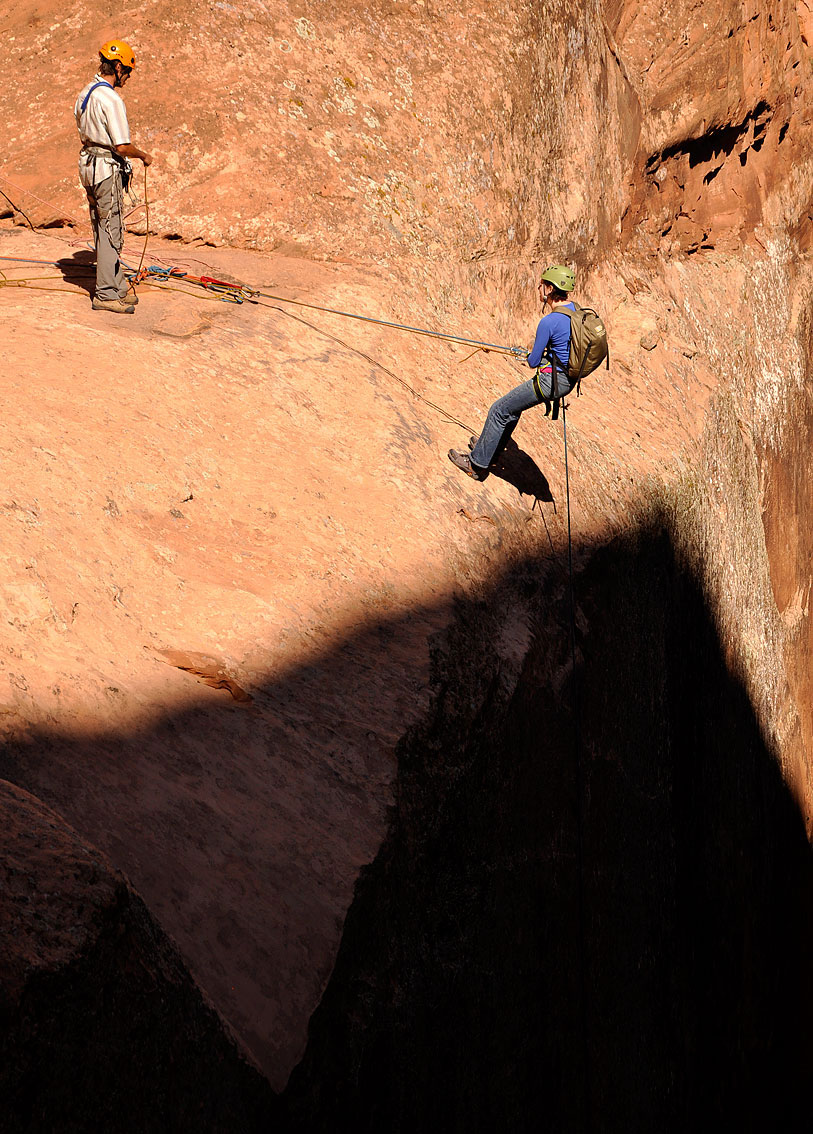 Kate walks herself back over the edge.

A thrilling view rewarded those who looked over their shoulder on the way down.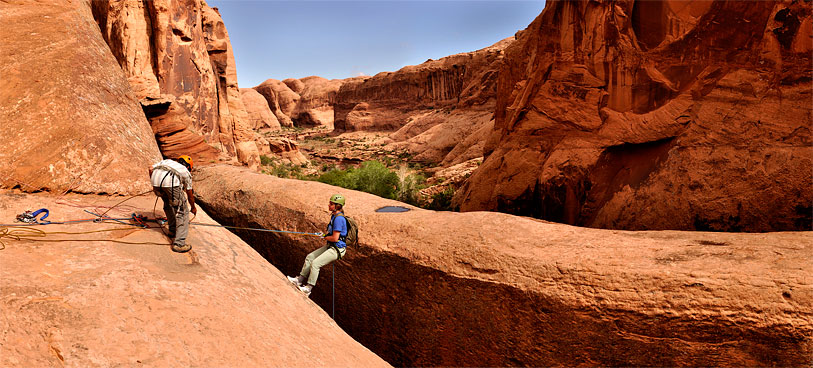 Ingrid's turn!

(click to enlarge)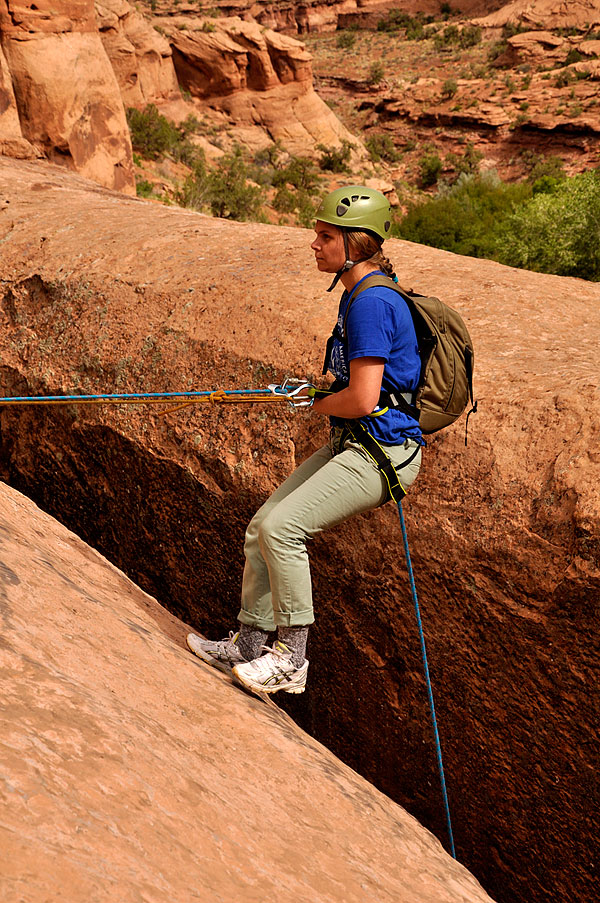 Ingrid with the nerves of steel!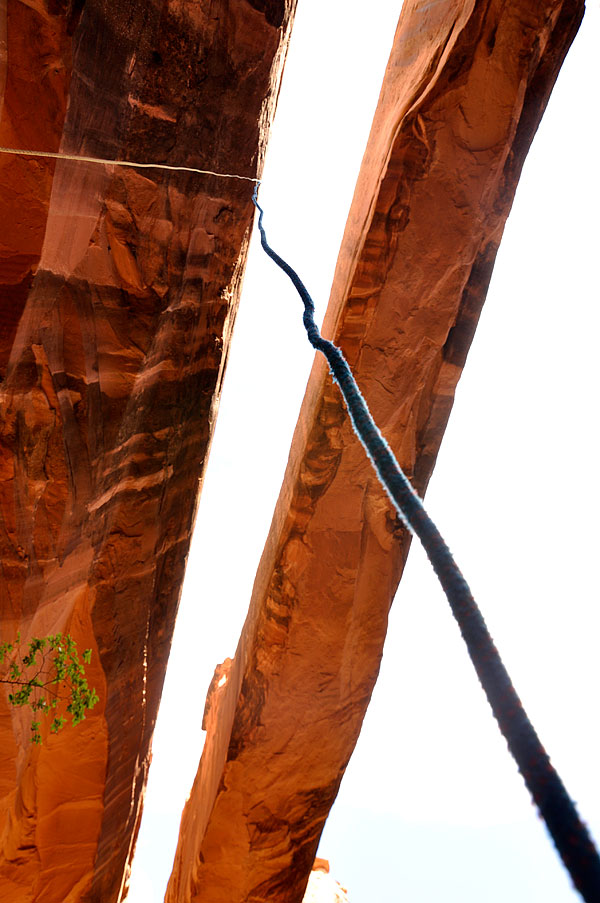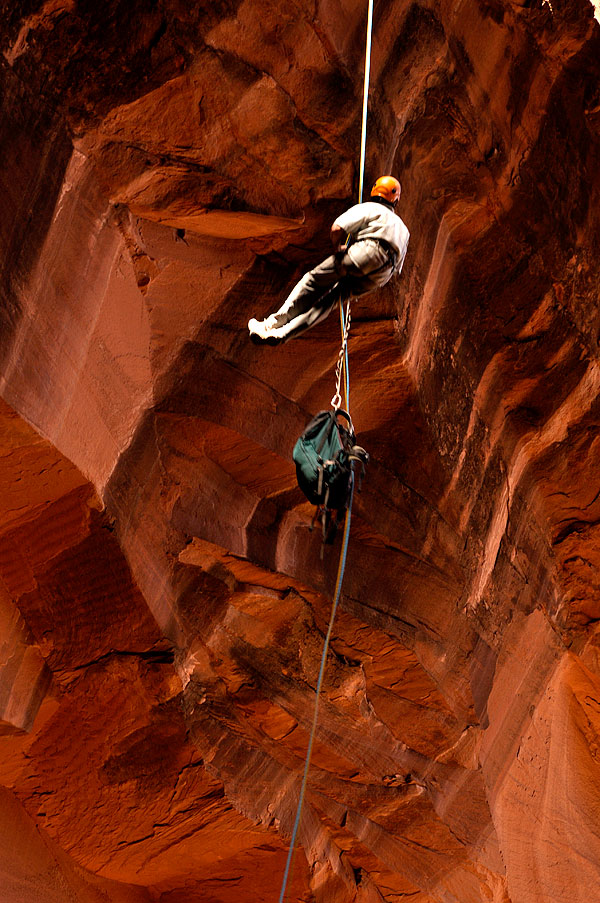 Once the rock wall recedes you get to lower yourself down like a spider on a web.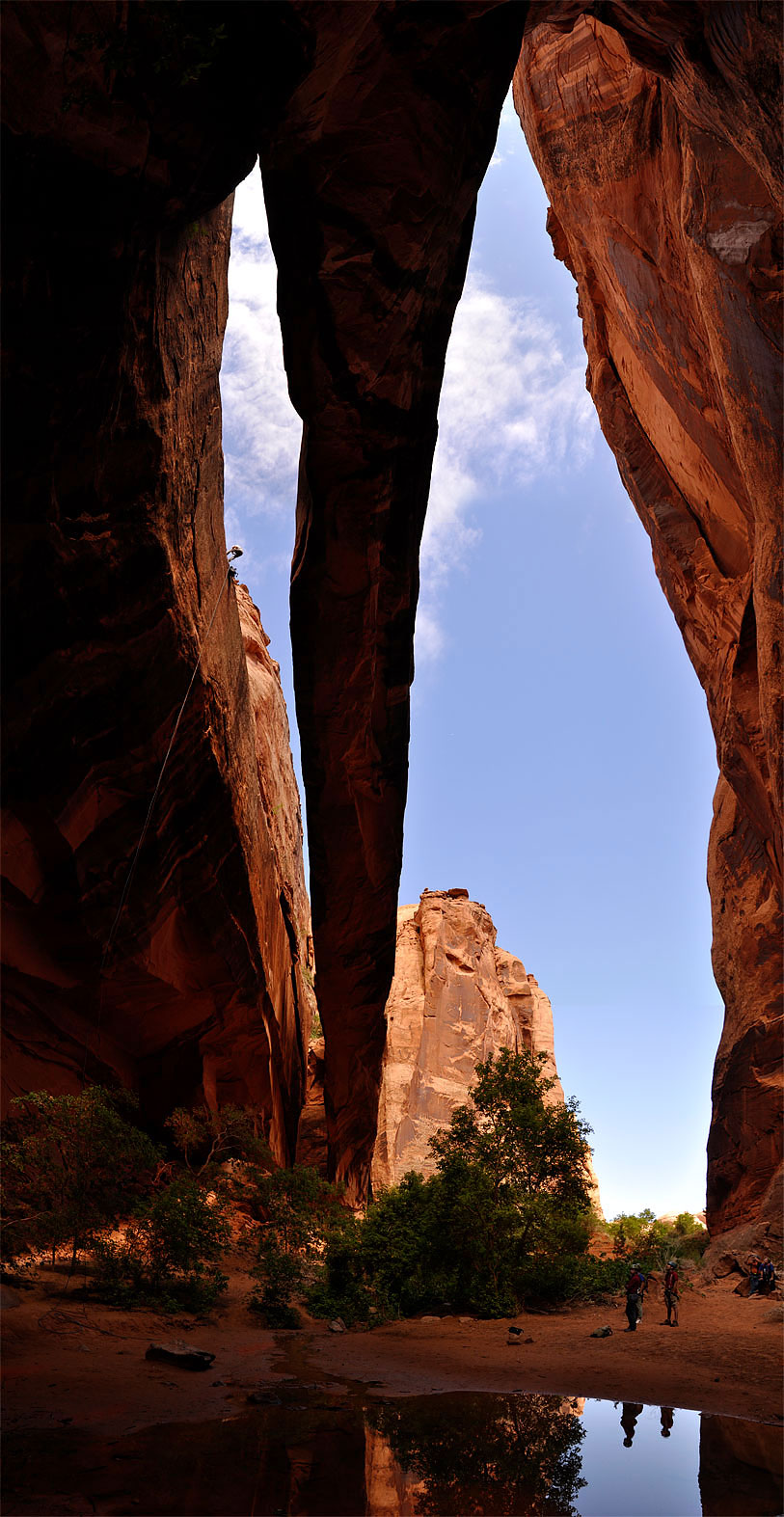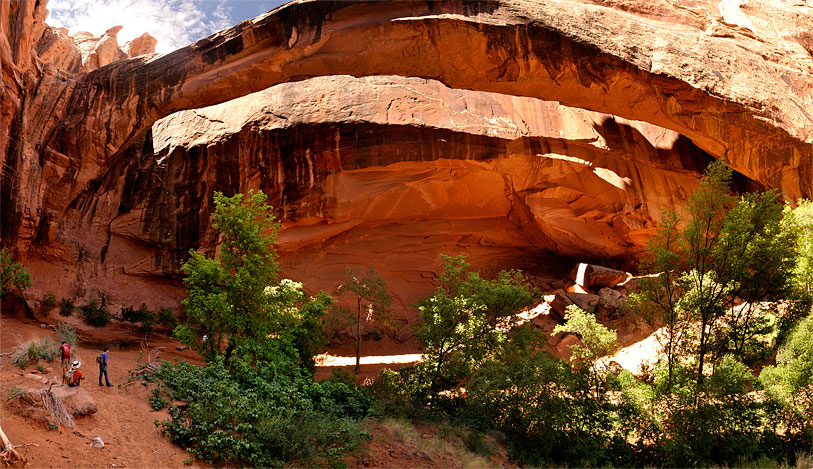 (click to enlarge)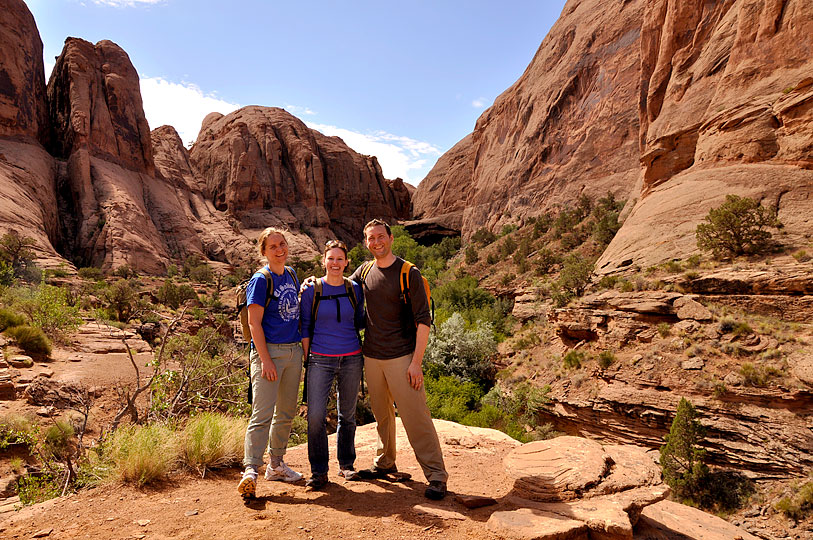 Group shot!
With the two rappel drops behind us, we begin a 2 mile trek out to the trailhead.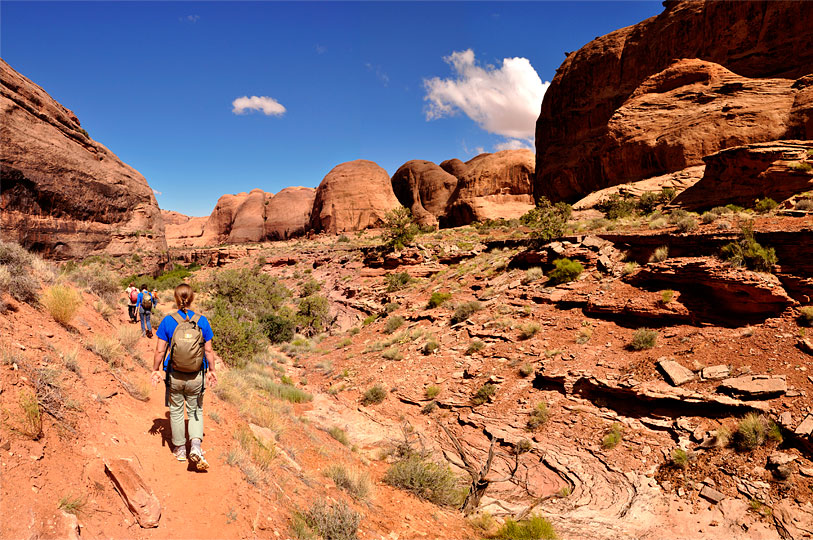 (click to enlarge)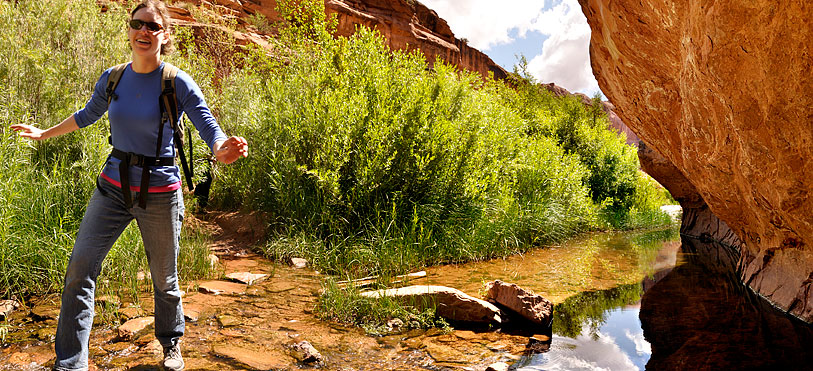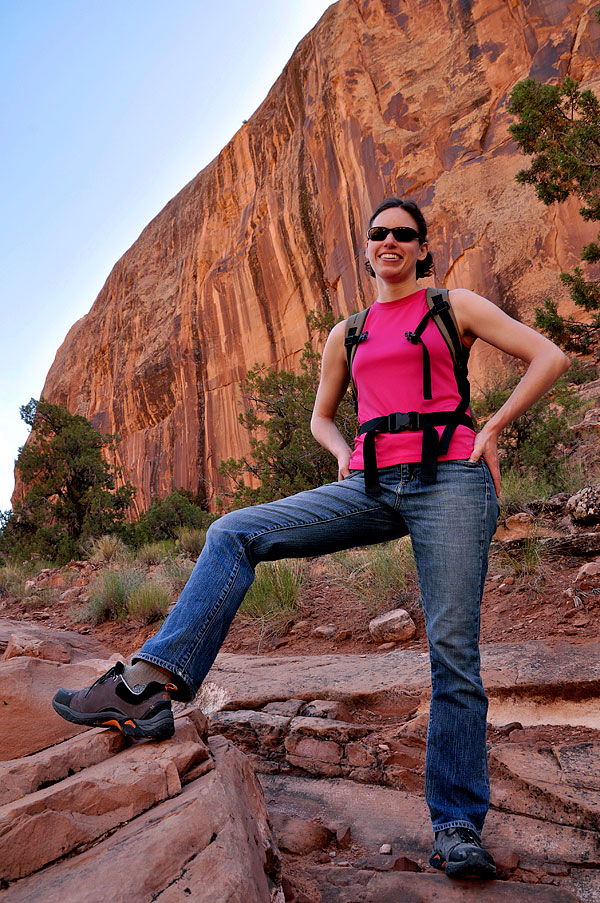 What all fitness tops should be. Silky soft but still substantial, so there's no show through.
Our Paradigm fabric is a dense blend of nylon and spandex with a body skimming fit.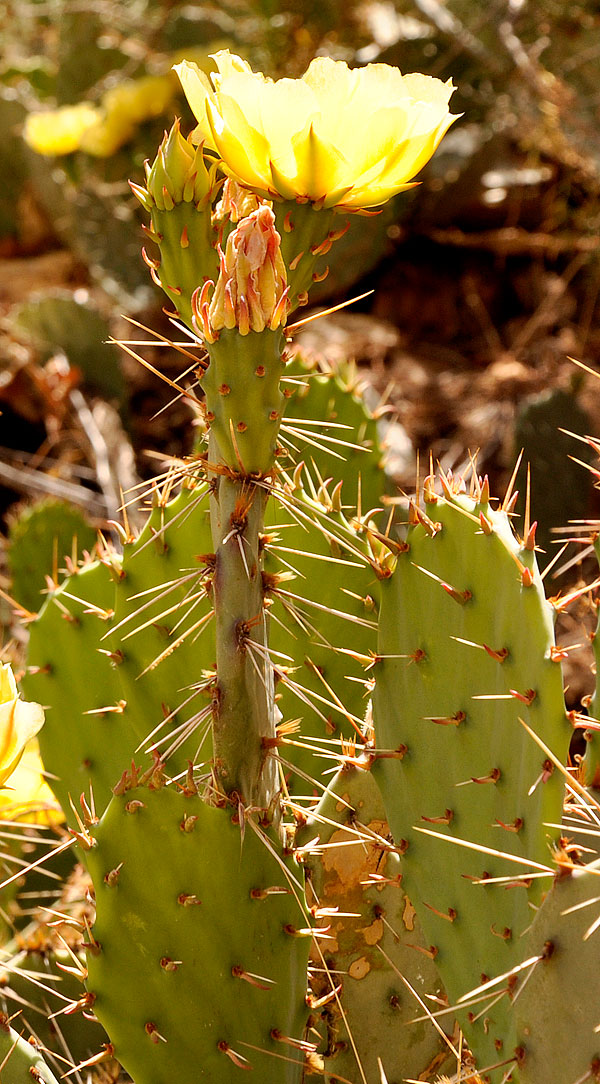 I marveled at a few prickly pear cactus blossoms along the way.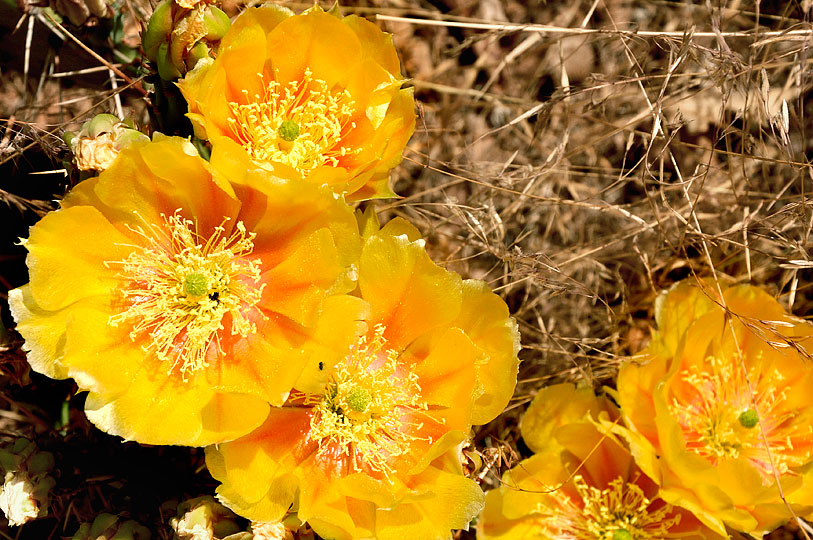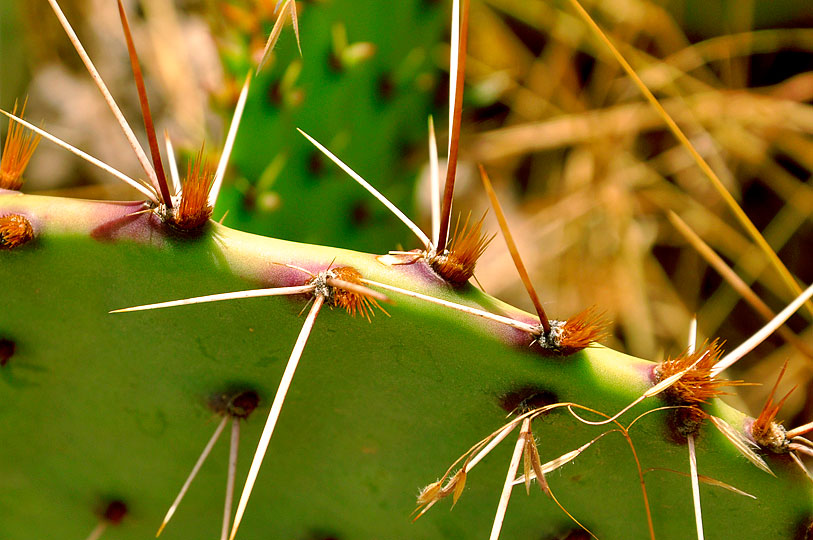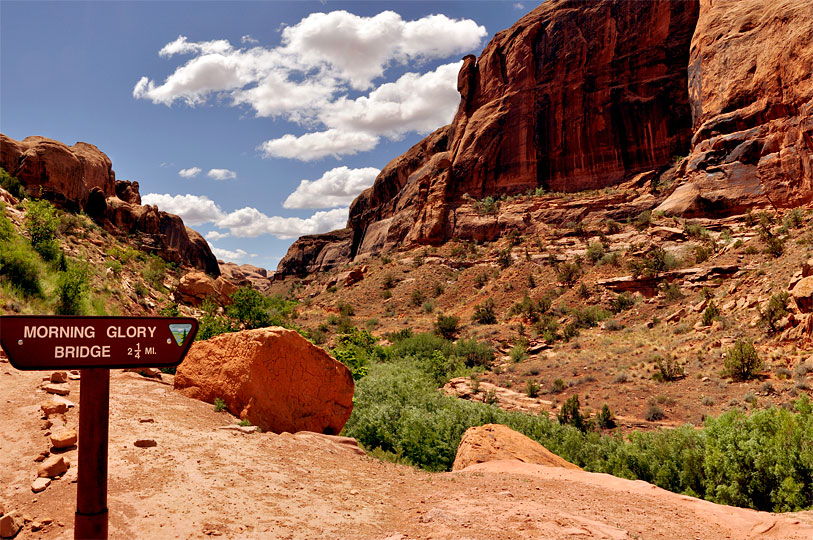 The trailhead signals the end of this adventure and I'm already
thinking of the next chance I'll get to go rock climbing.