Bowtie & Corona Arches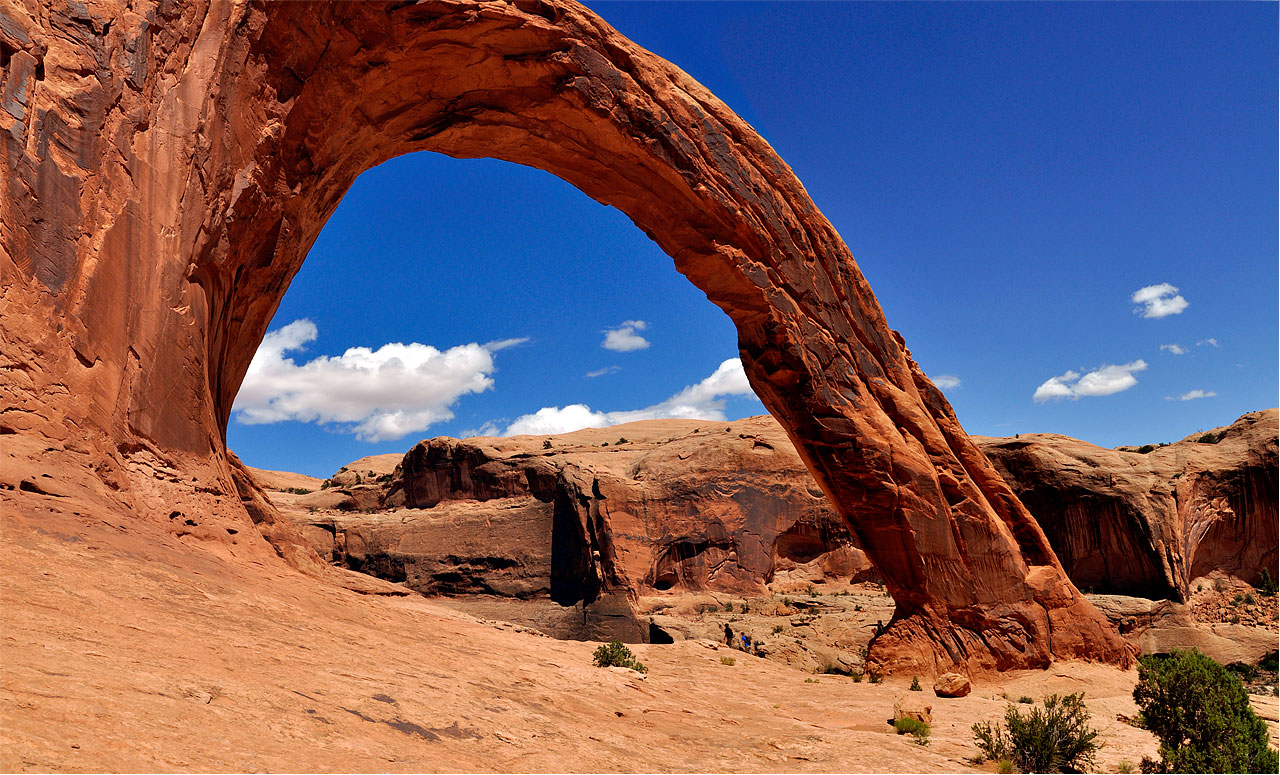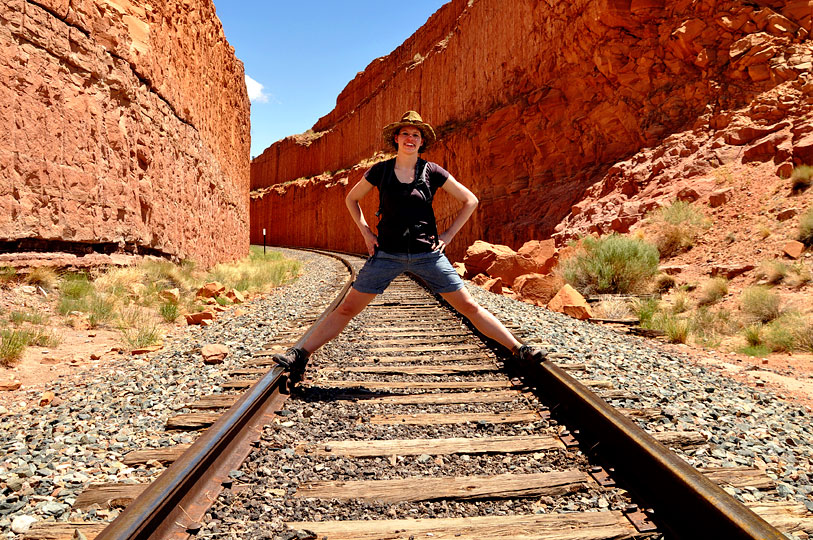 Choo Choo! Here comes the A-Train.


(click to enlarge)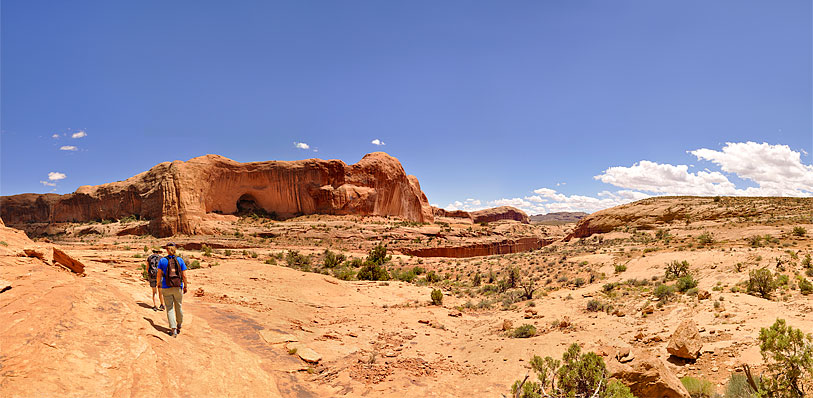 I can see how it's easy to get lost in these canyons.
Most of the trail took us across hard rock surfaces devoid of any footprints.

(click to enlarge)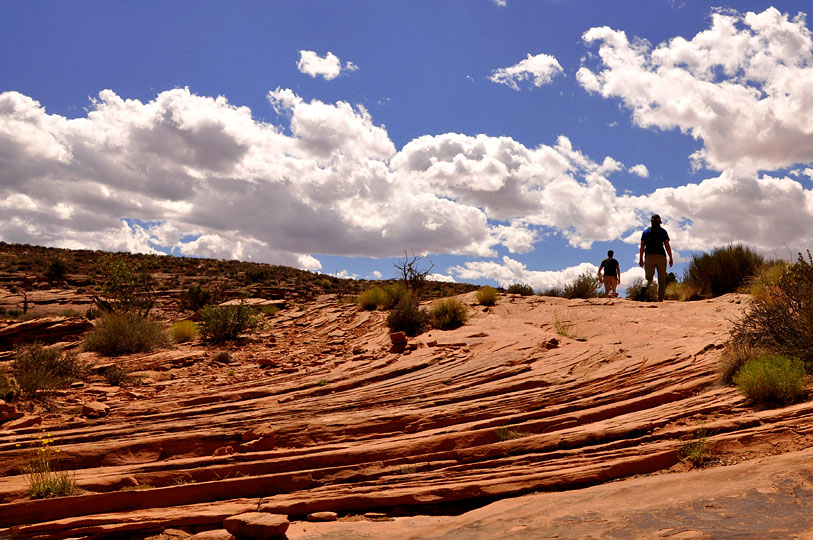 I couldn't decide whether to look at the sky or the rocky terrain below.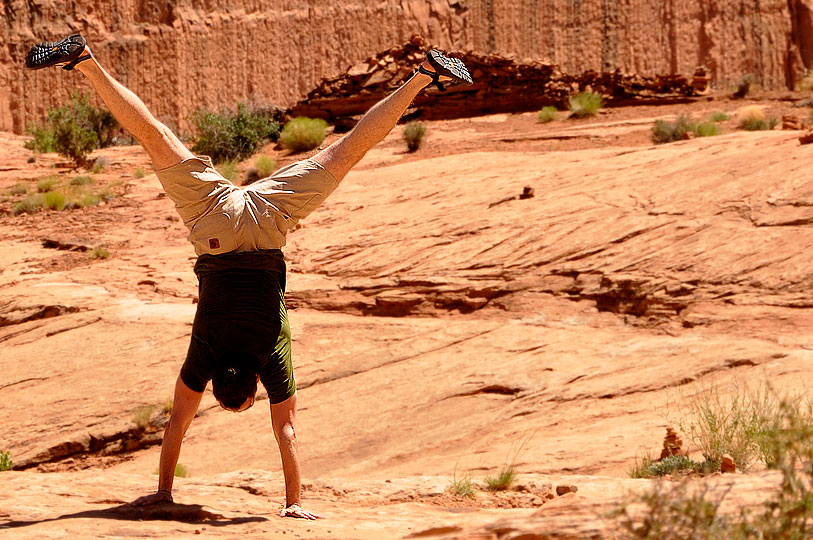 Canyonland handstands!!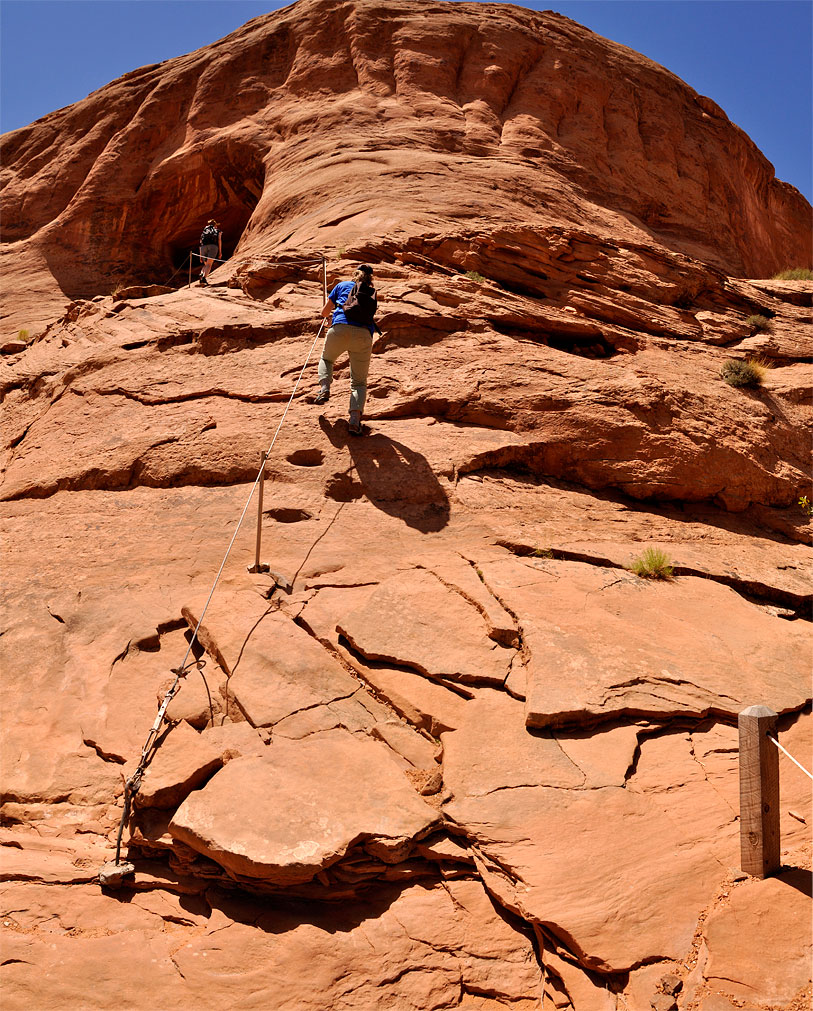 Ingrid left some impressive footprints on the stone surface.


We made our way past an impressive stretch of windswept sandstone.

(click to enlarge)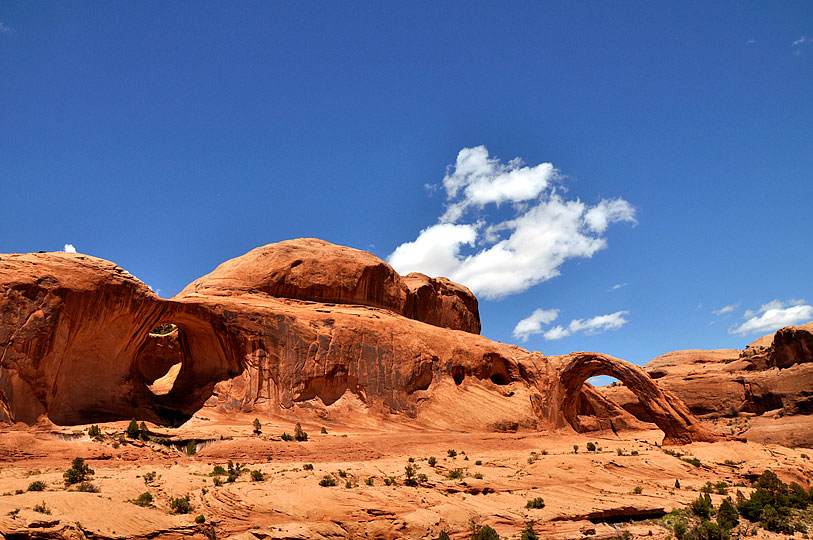 We get our first good look at the two arches: Bowtie (left) and Corona (right).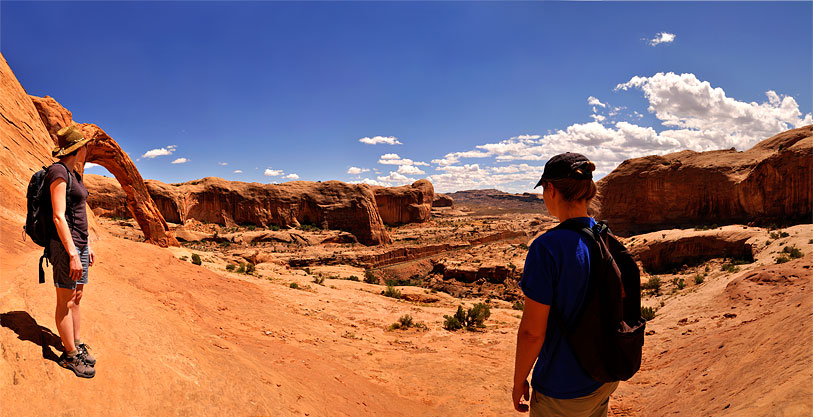 Looking back into the open canyonlands as far as the eye can see.

(click to enlarge)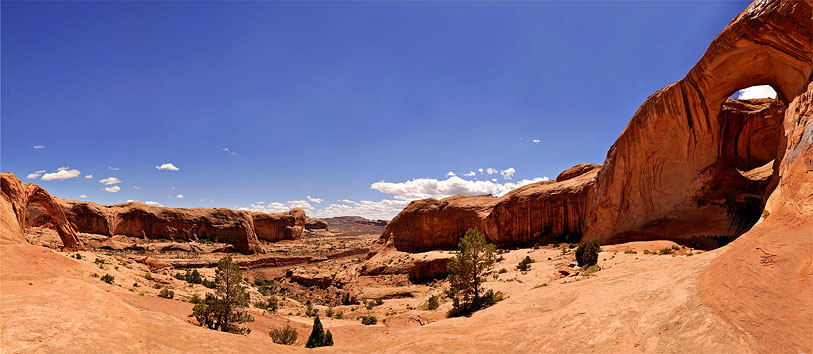 (click to enlarge)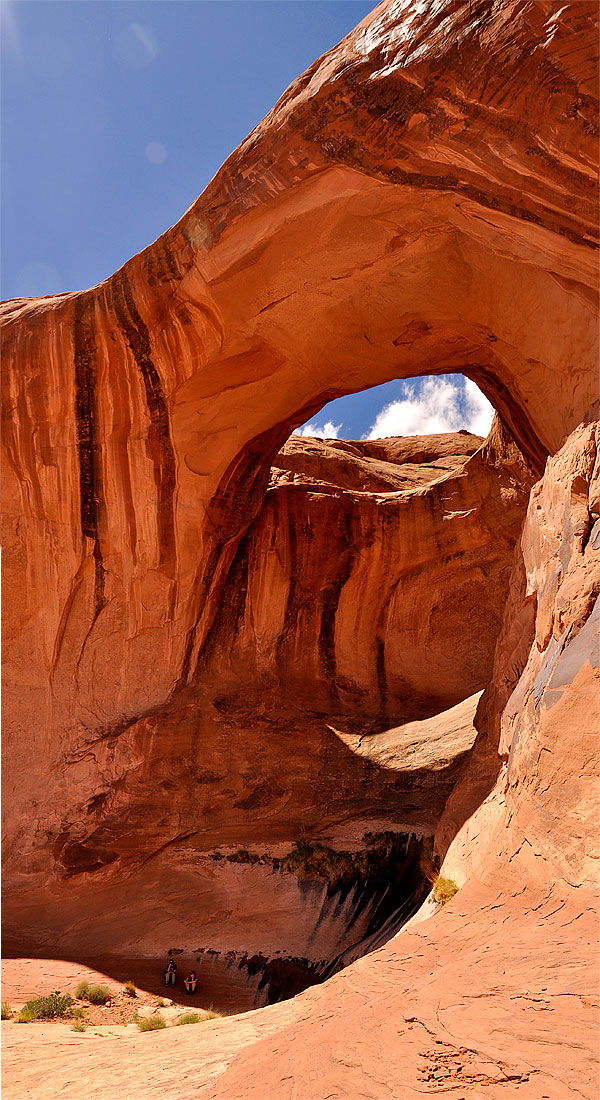 Amidst 100+ degree heat, Bowtie Arch gave us a shady spot to rest.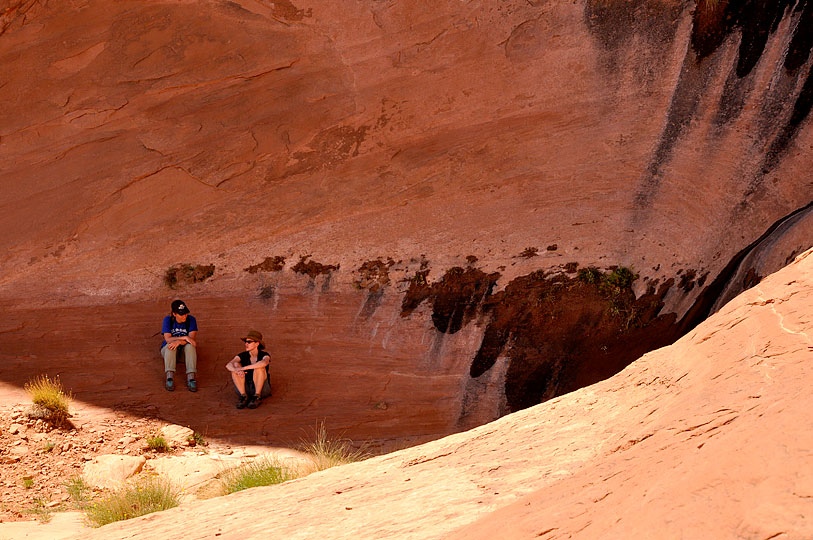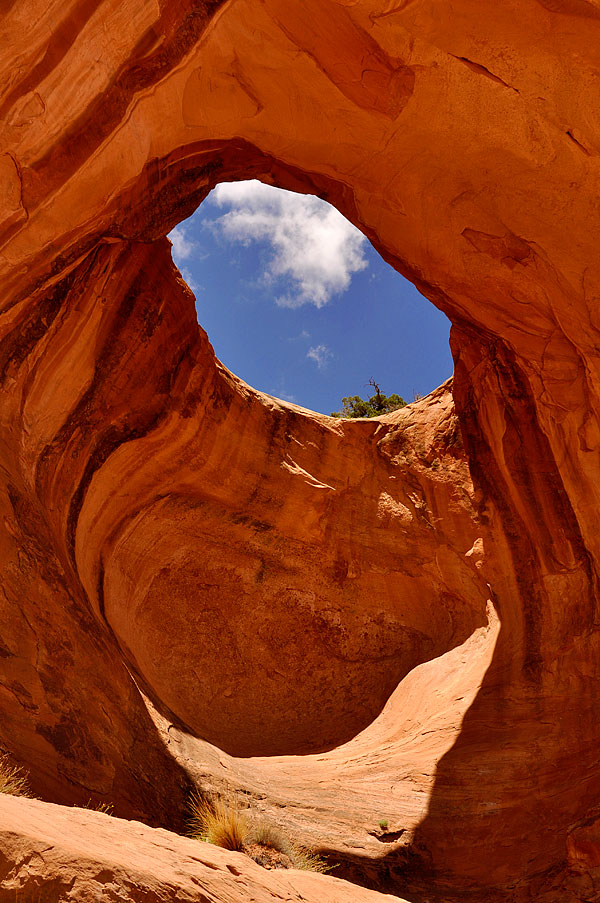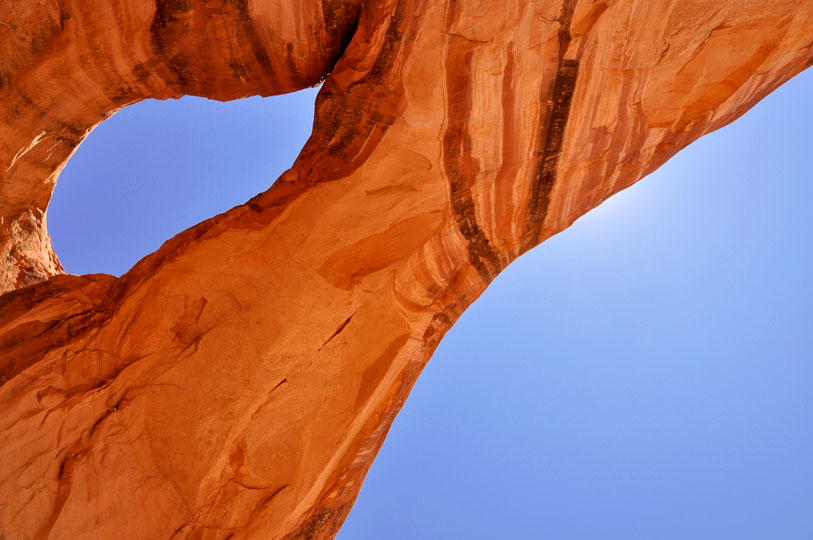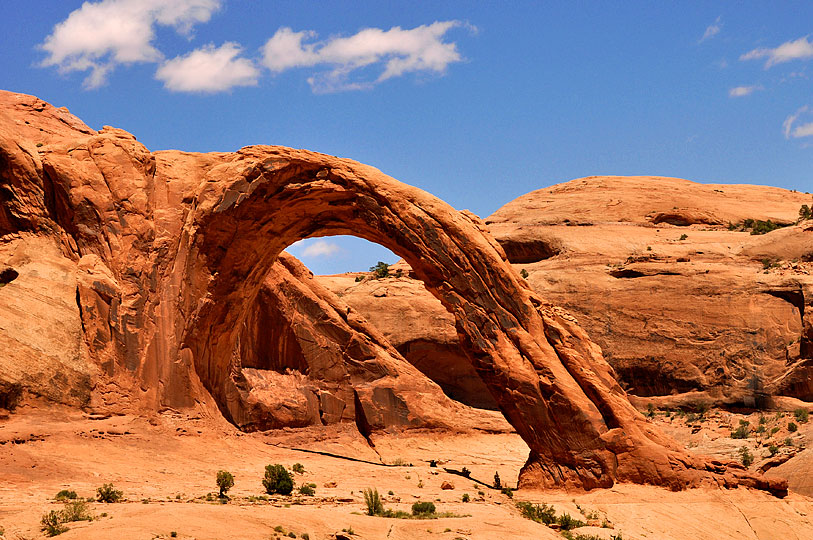 Next we set our sights on Corona Arch.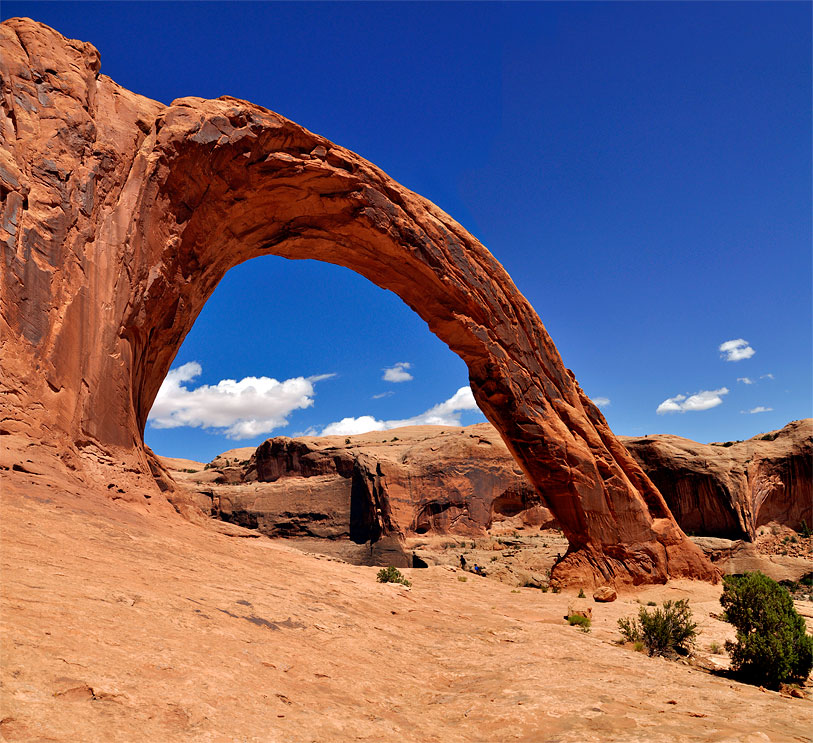 Back in the 80's, hot dogger pilot Tim Martin used to fly his propeller plane through
the Corona Arch before Federal regulations restricted such recreational activities.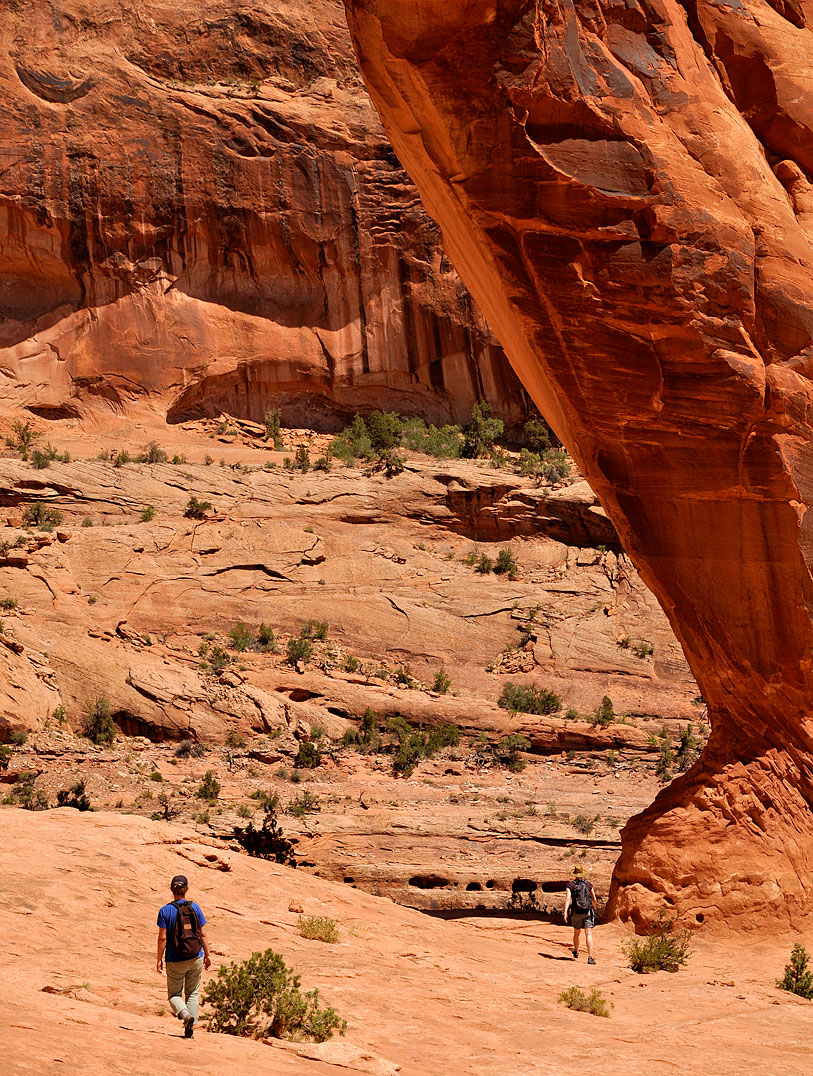 It's hard to tell how enormous the arch is until you walk right up to it.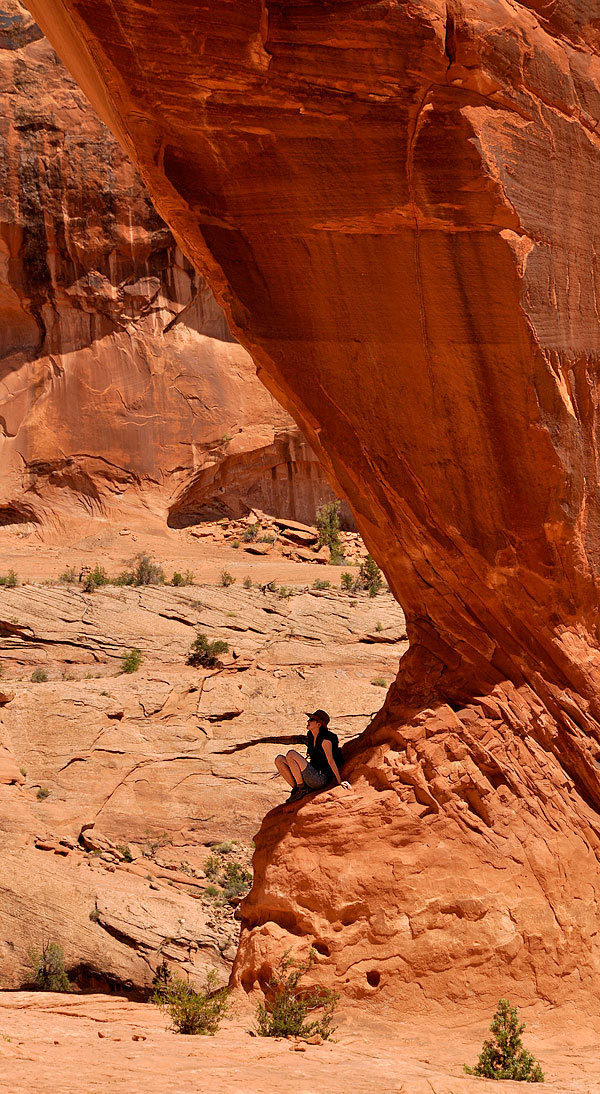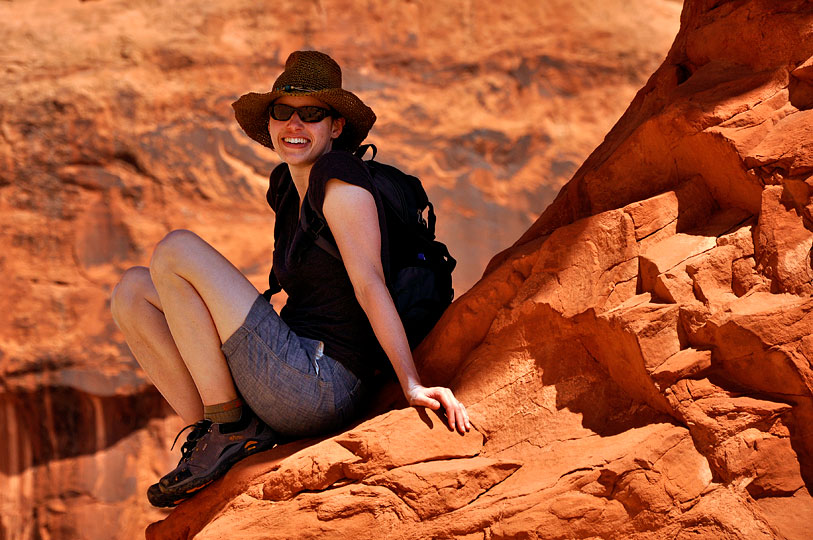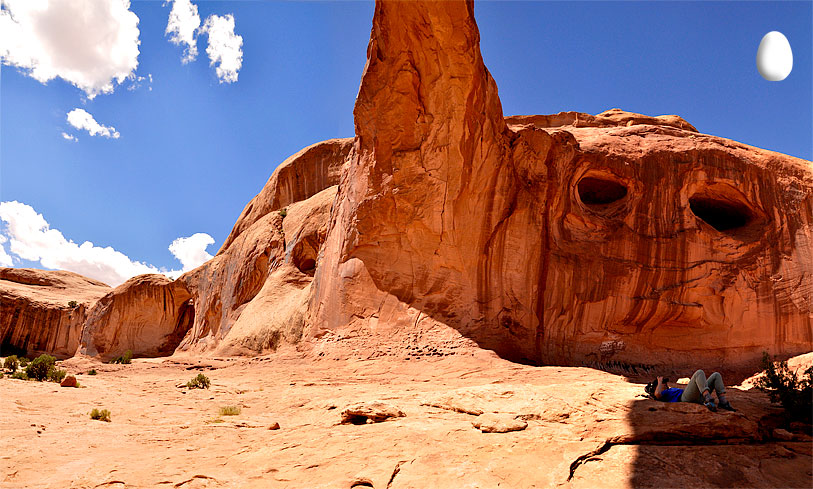 Ingrid lies within the shade cast from the Corona Arch, comfortable yet oblivious to the great rock's gaze.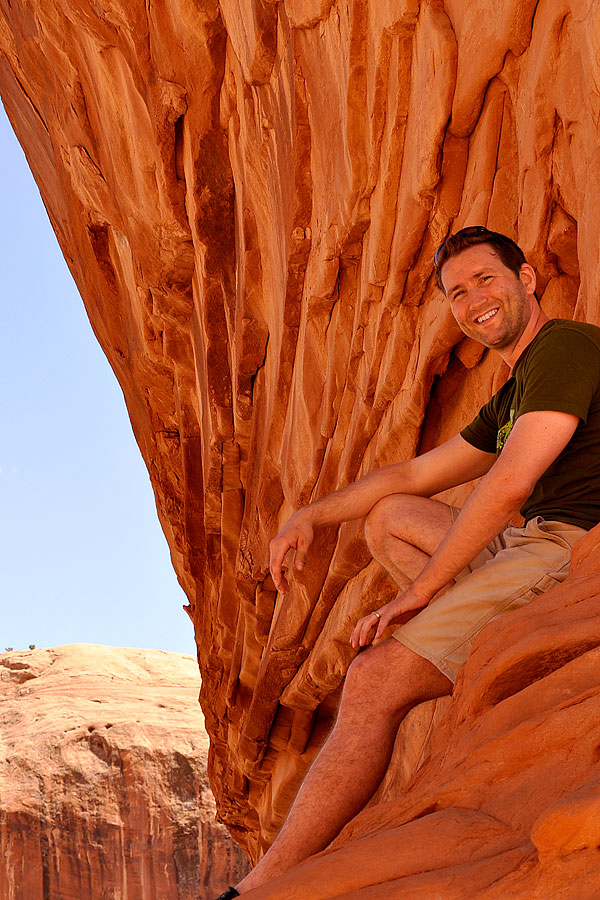 Hi there!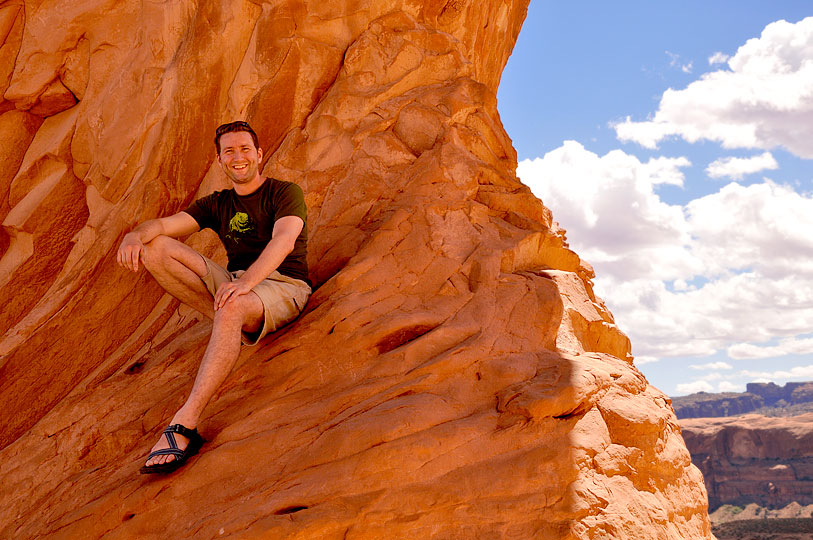 Hello again!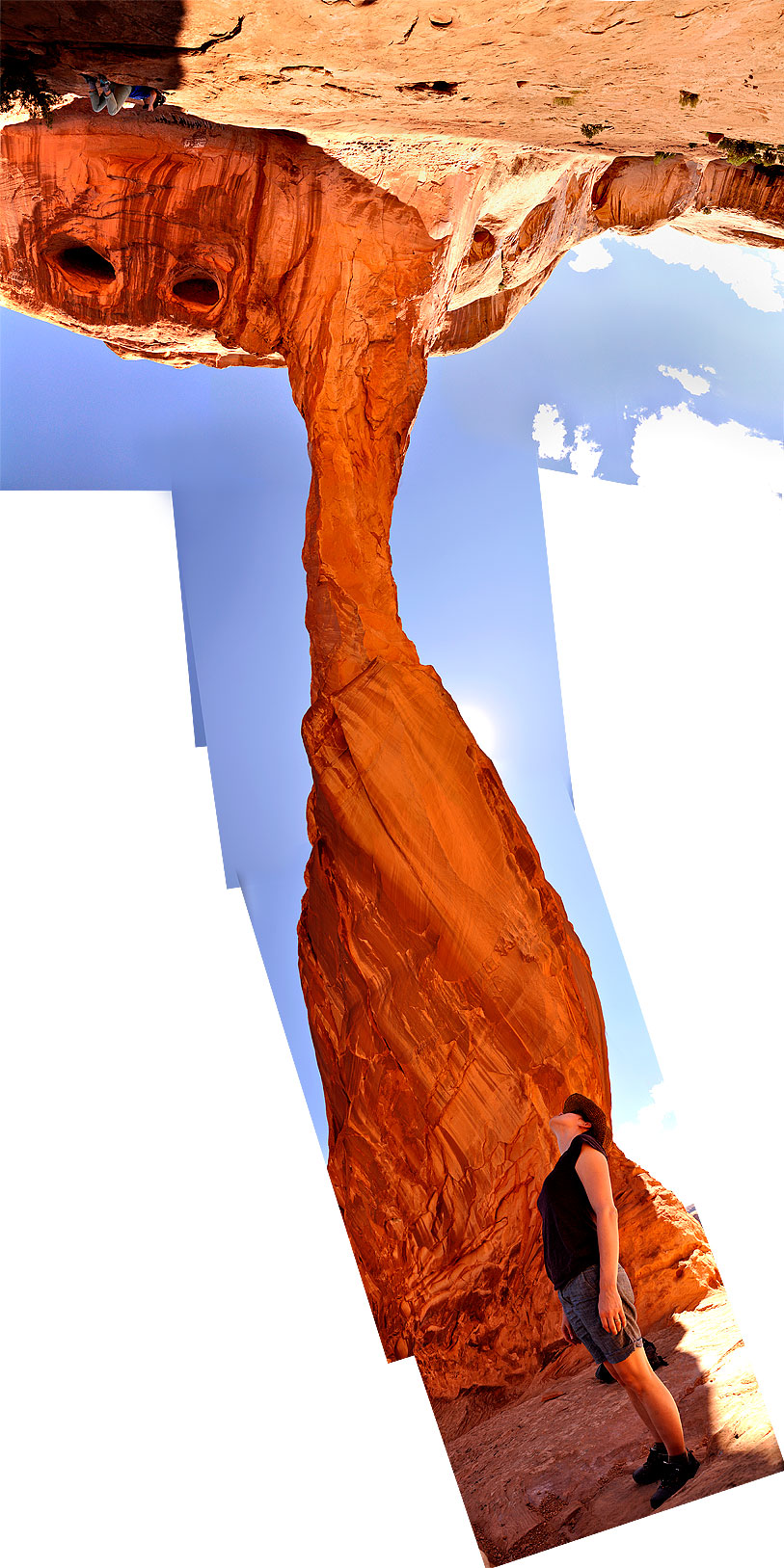 Stairing up at that big arch can make you feel a little topsy-turvey.
Campsite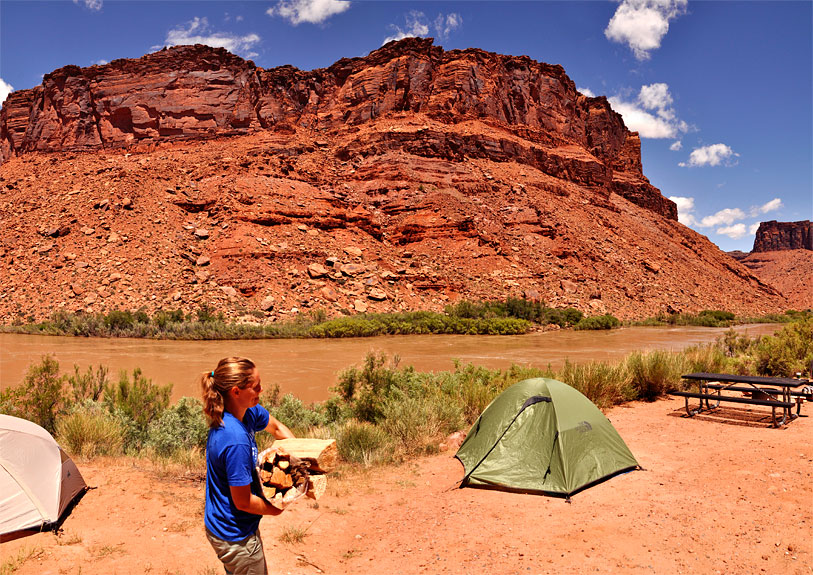 We were lucky to find a camping spot right alongside the Colorado River!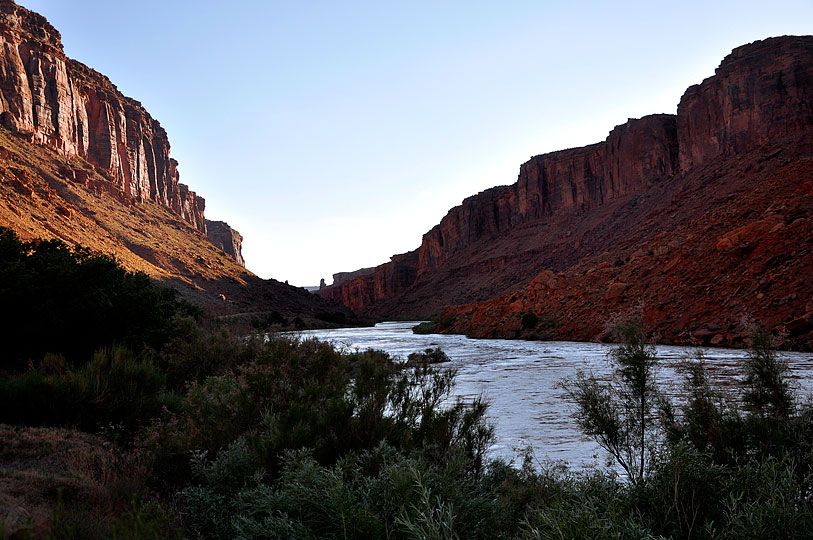 In the hot desert, the river provided a nice cool respite for us.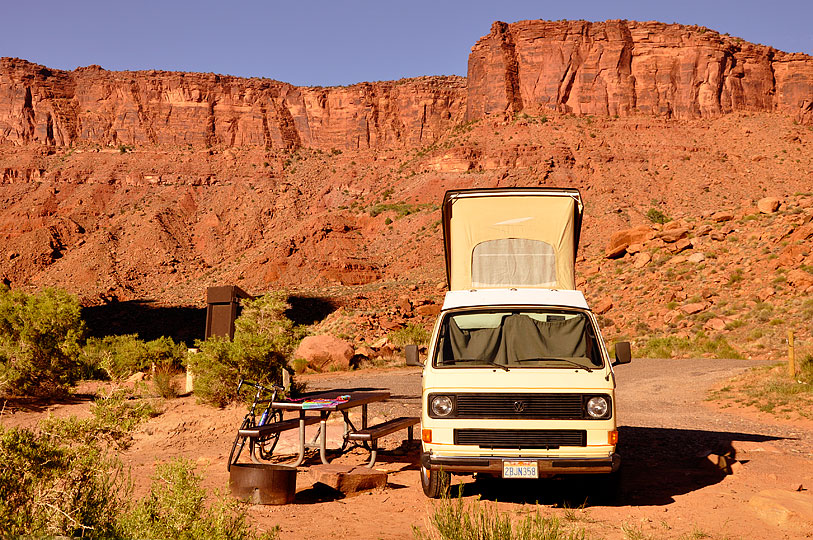 We spotted a VW Vanagon camper!
I'd never seen one of these before but was told they are very popular in Europe.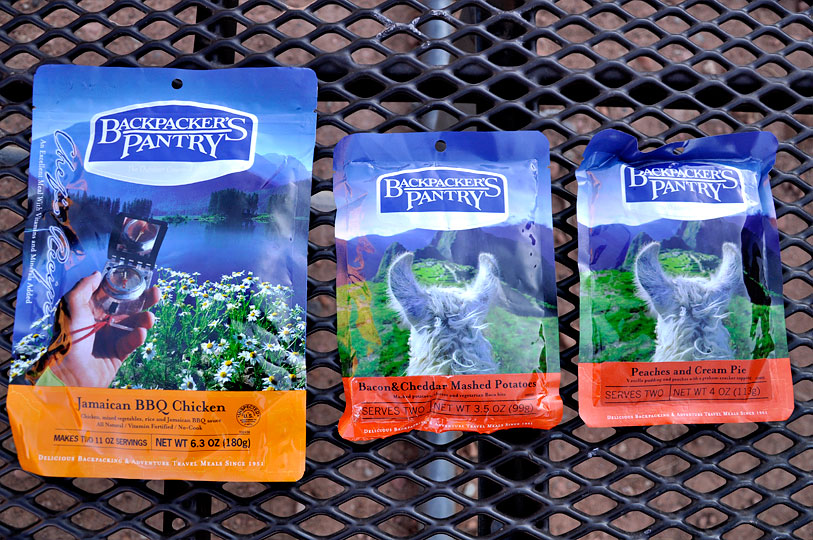 Dinner!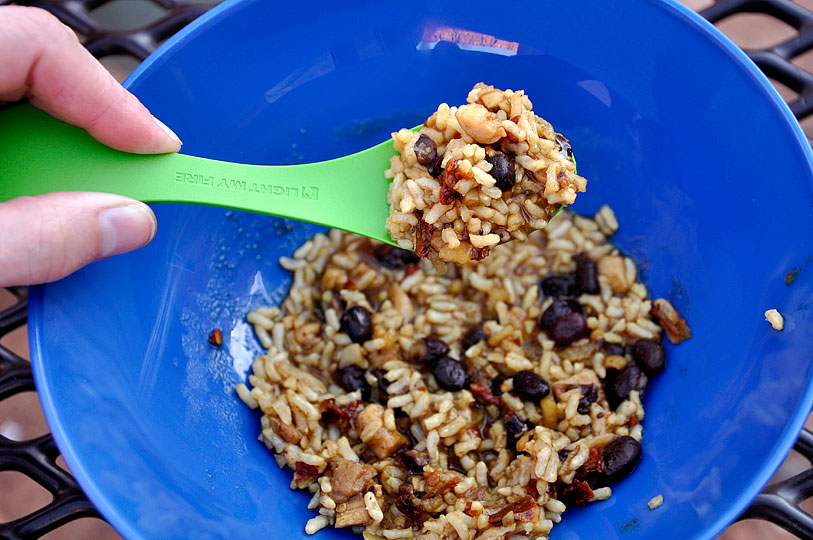 Mmmmmm!
(beware of salty spoonful)


After dinner I was compelled to climb the rocky slope opposite our campsite.
I pause here about halfway up to catch the last bit of sunlight as it touches the clifftops.

(click to enlarge)


I reach the top just in time to catch the sun's final glow above the horizon.
It was then a rush to scramble back down safely with what little light remained.

(click to enlarge)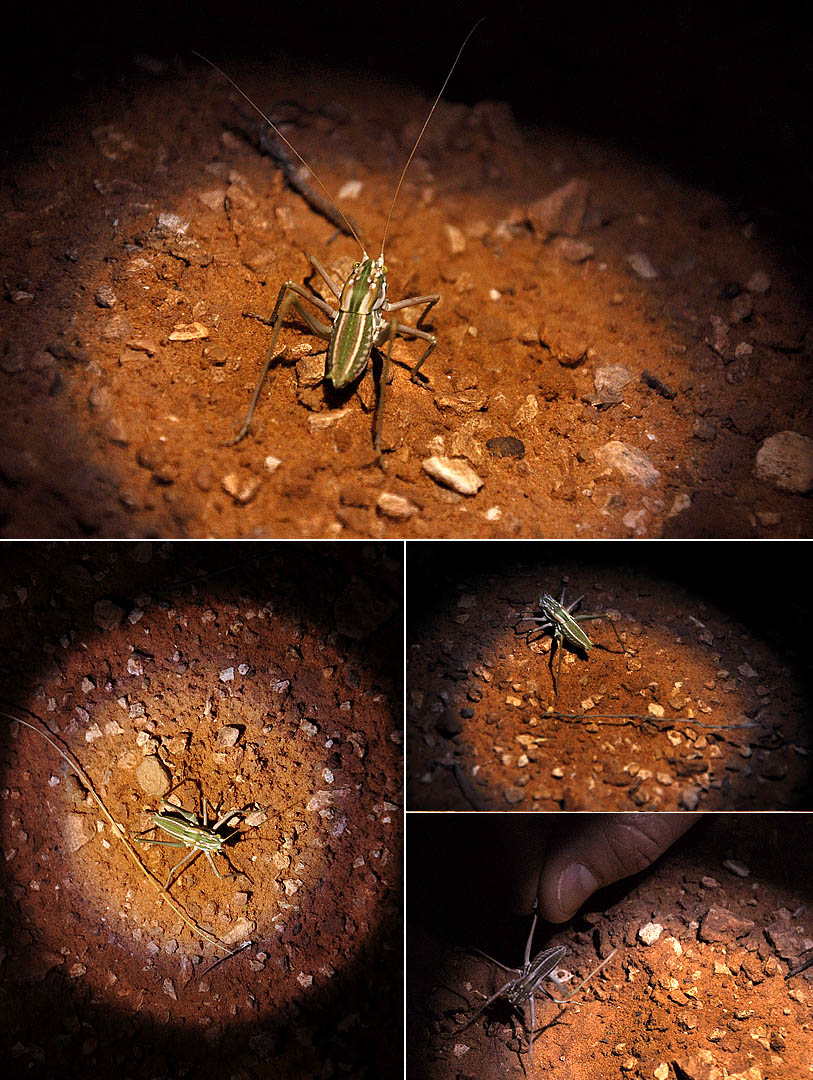 A little creature joined our campfire one night.