Positano & Amalfi
Today's route: 21 miles.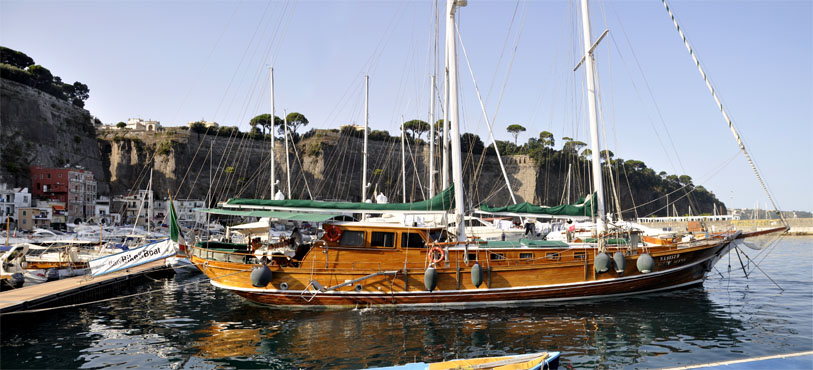 Our boat docked at Piano di Sorrento.

[+] Elnarge


Piano di Sorrento

[+] Enlarge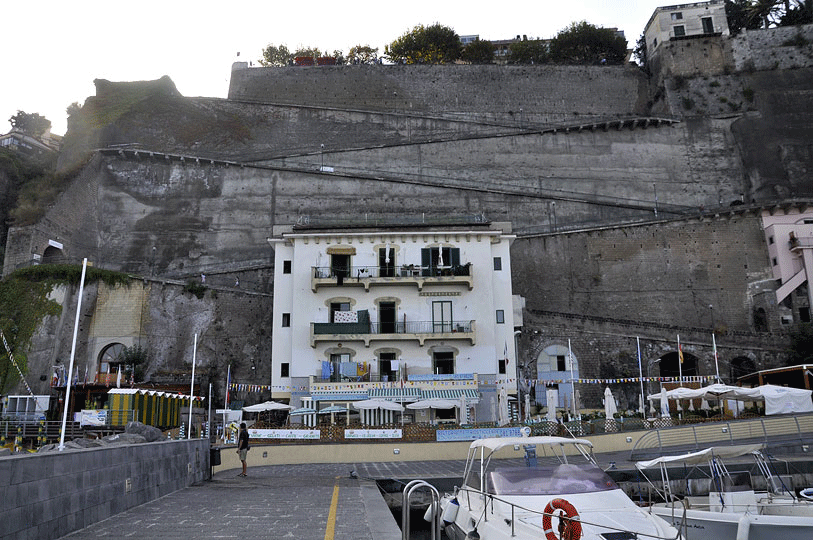 Our day of biking began with a steep series of switchbacks up from the harbor.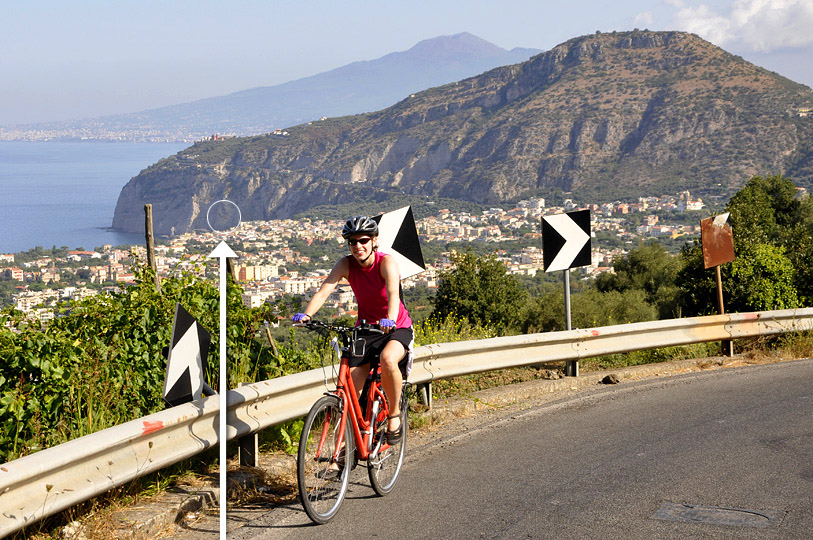 This is where we started our climb not long ago.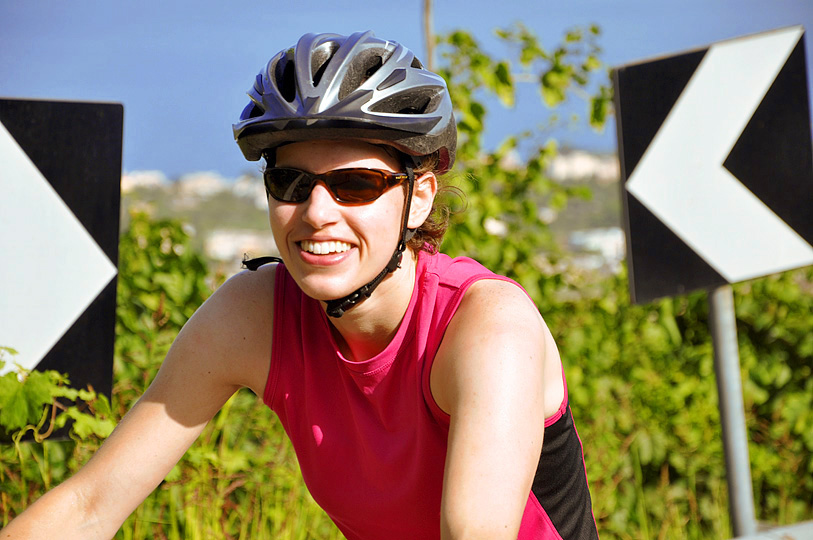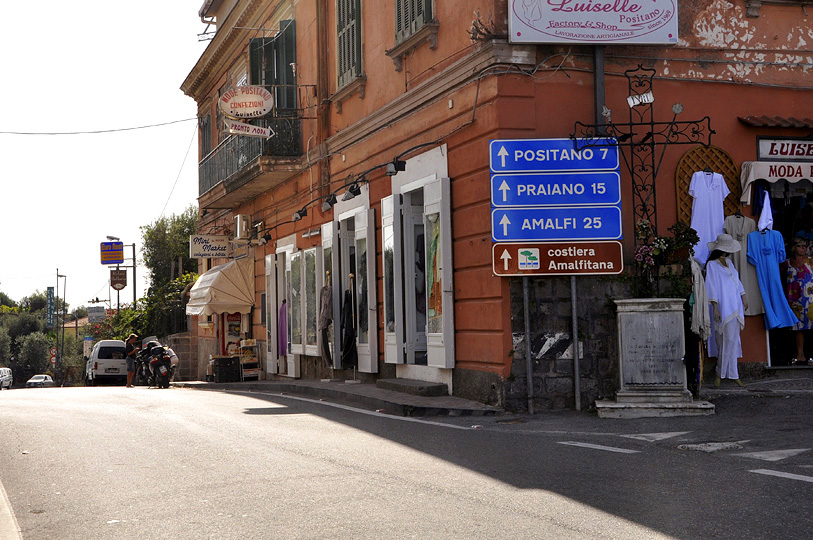 Positano and Amalfi just up ahead.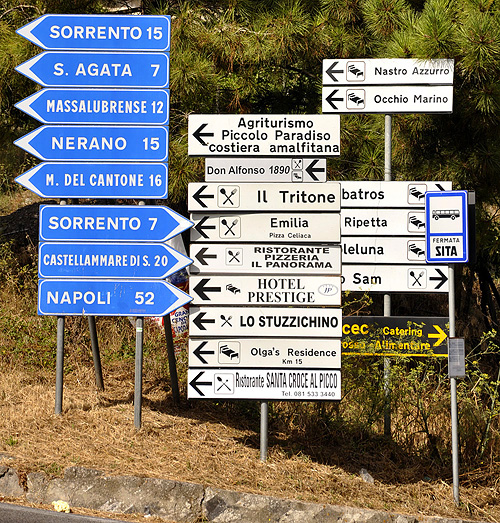 ... and a bunch of other places in between.
Next time I visit I will definitely be booking a room at "Olga's Residence."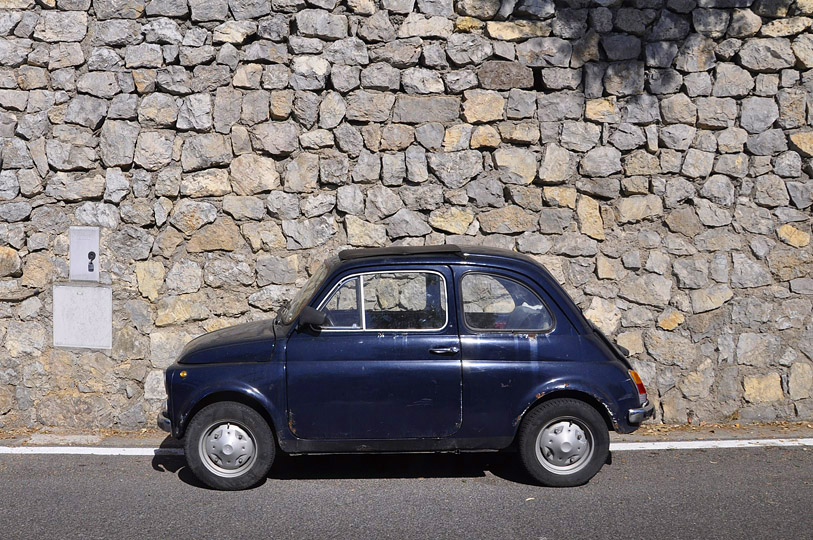 Neat car.
I kept waiting for 100 clowns to get in.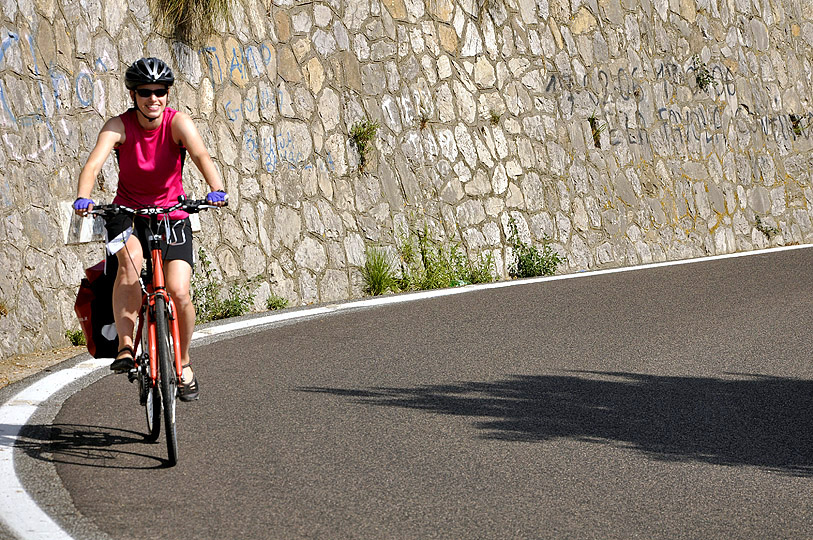 [+] Enlarge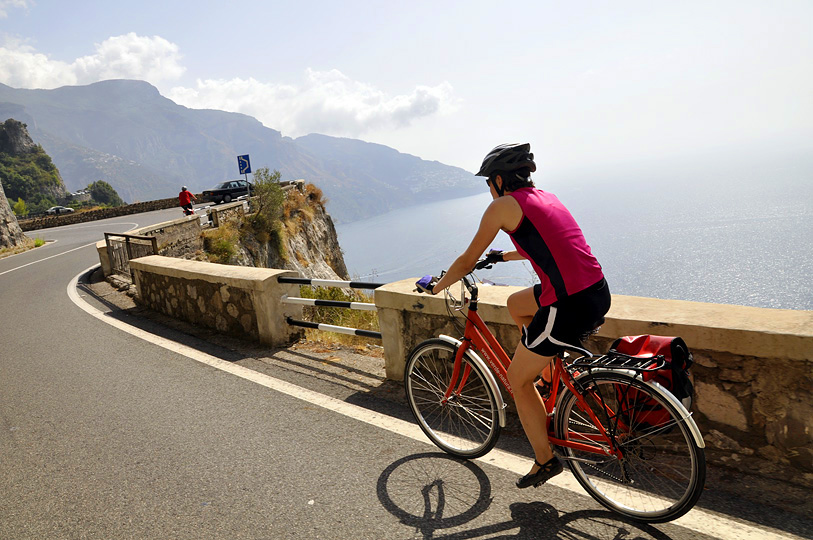 The winding coastal road stretches on for miles ahead.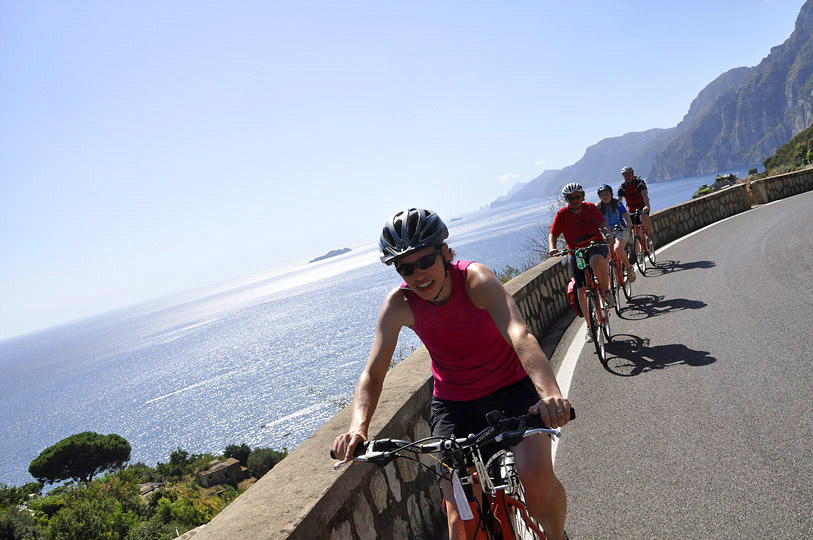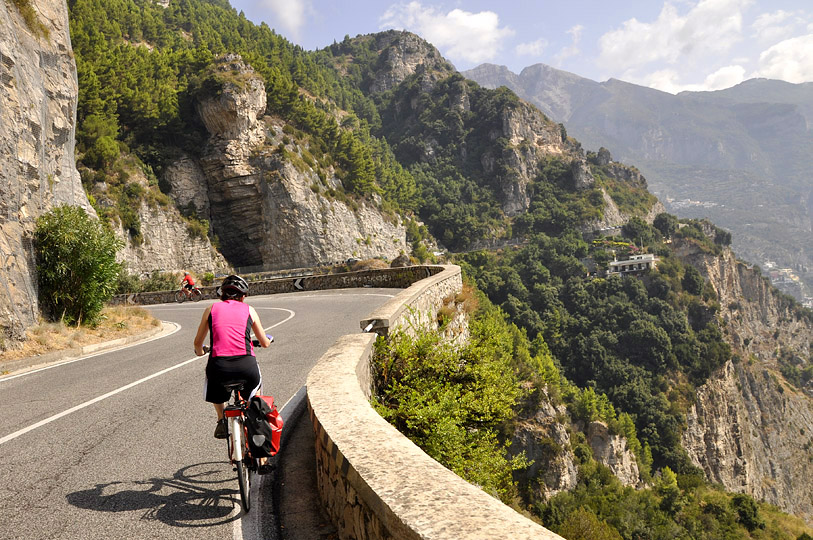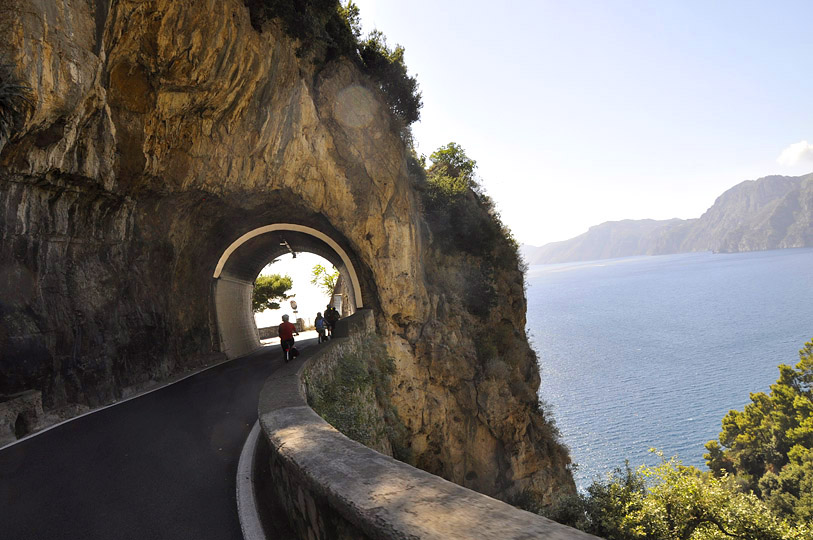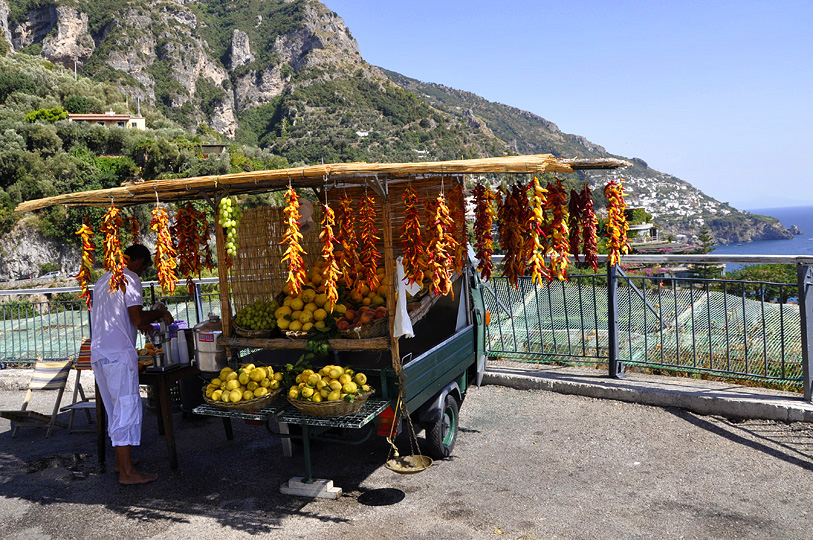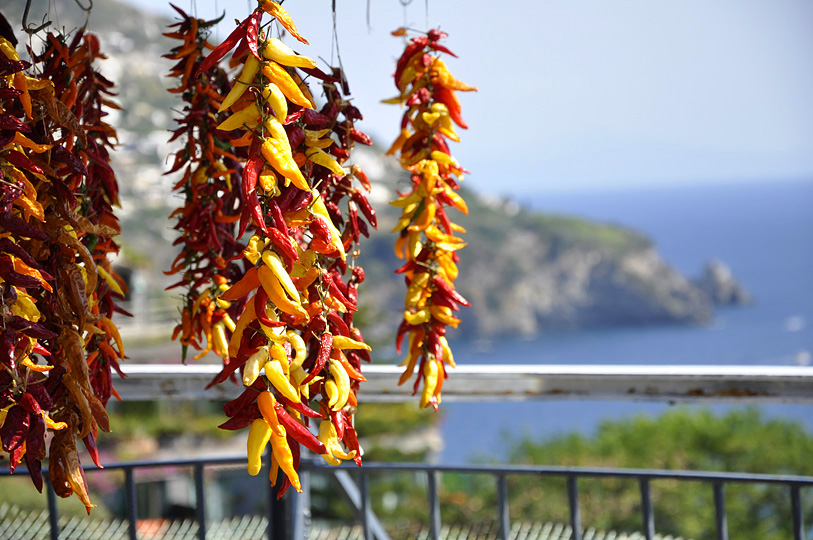 These chilies hung colorfully against the coastal backdrop, but didn't look terribly refreshing.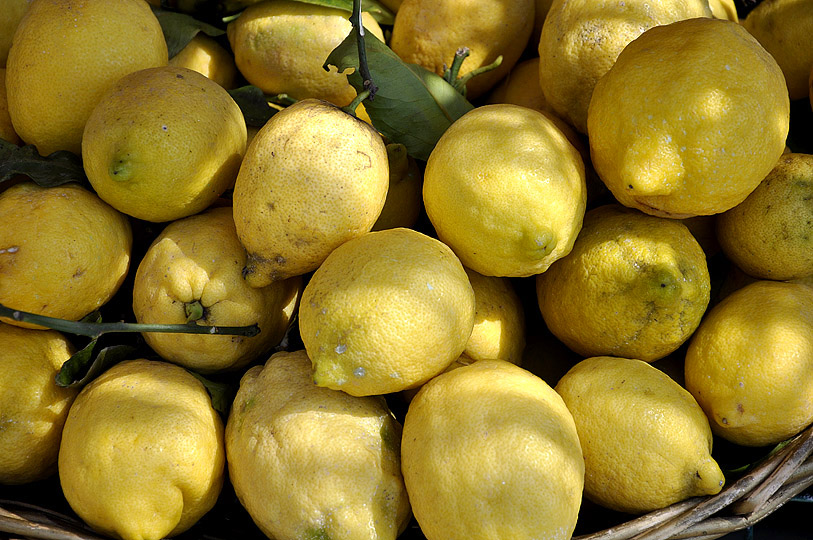 The lemons however looked both colorful and refreshing!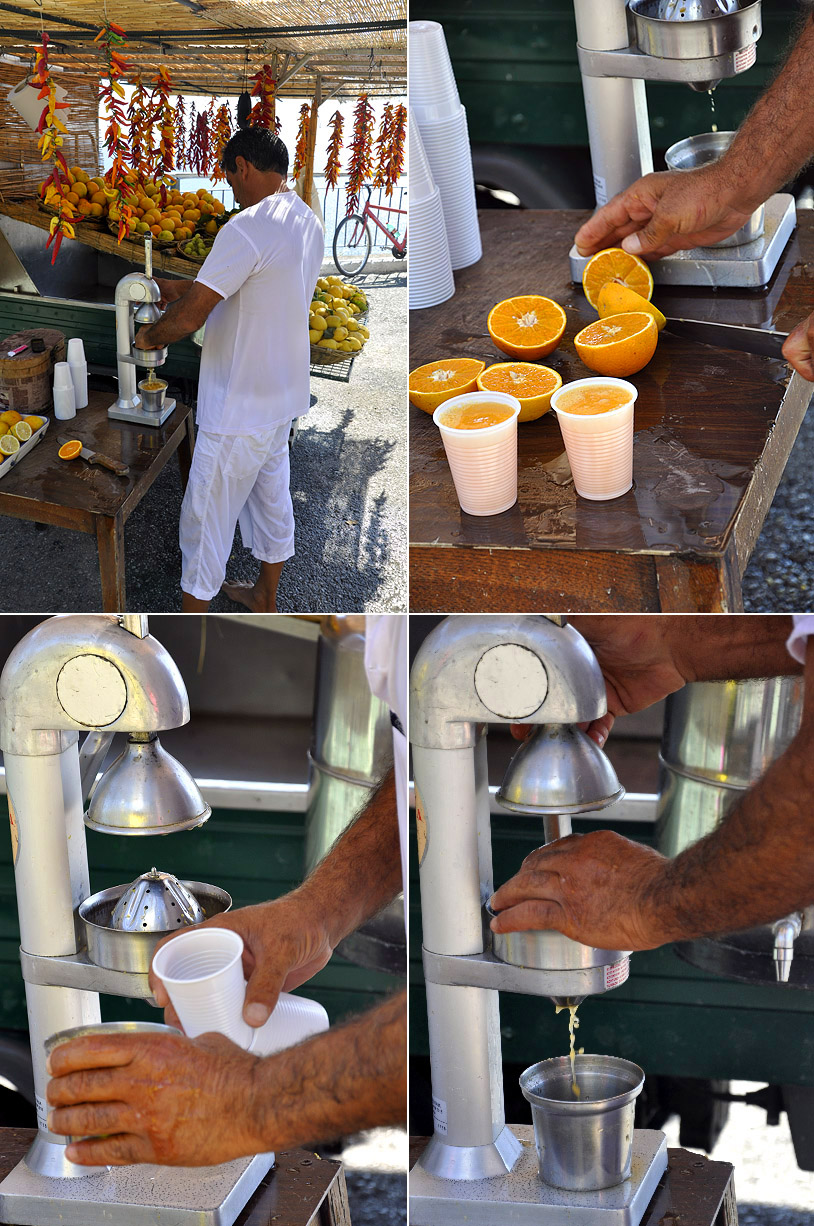 We got some freshly squeezed orange juice.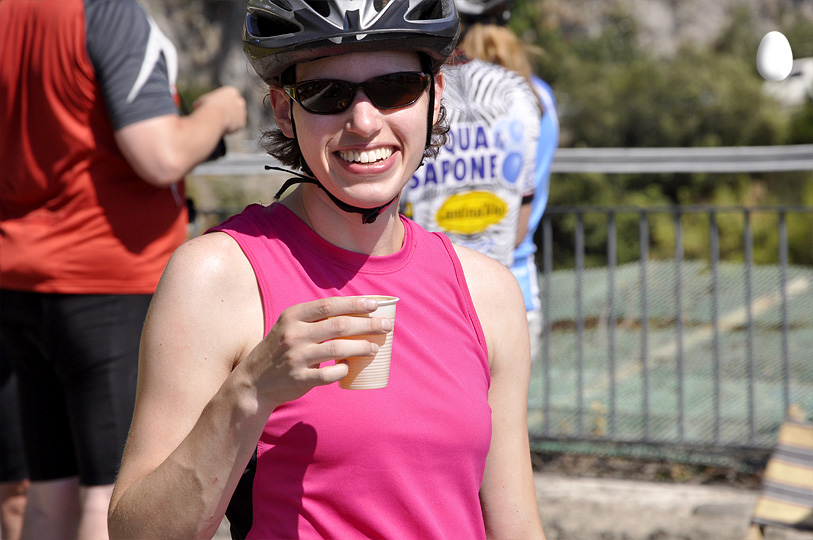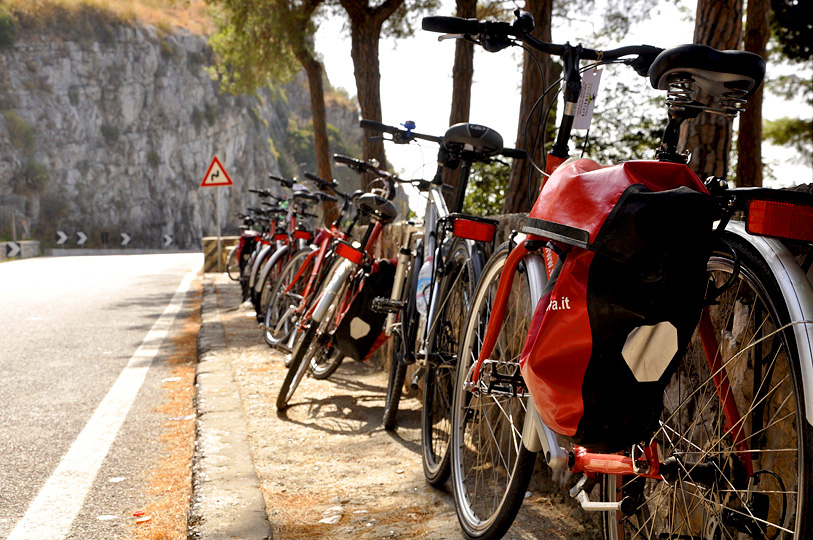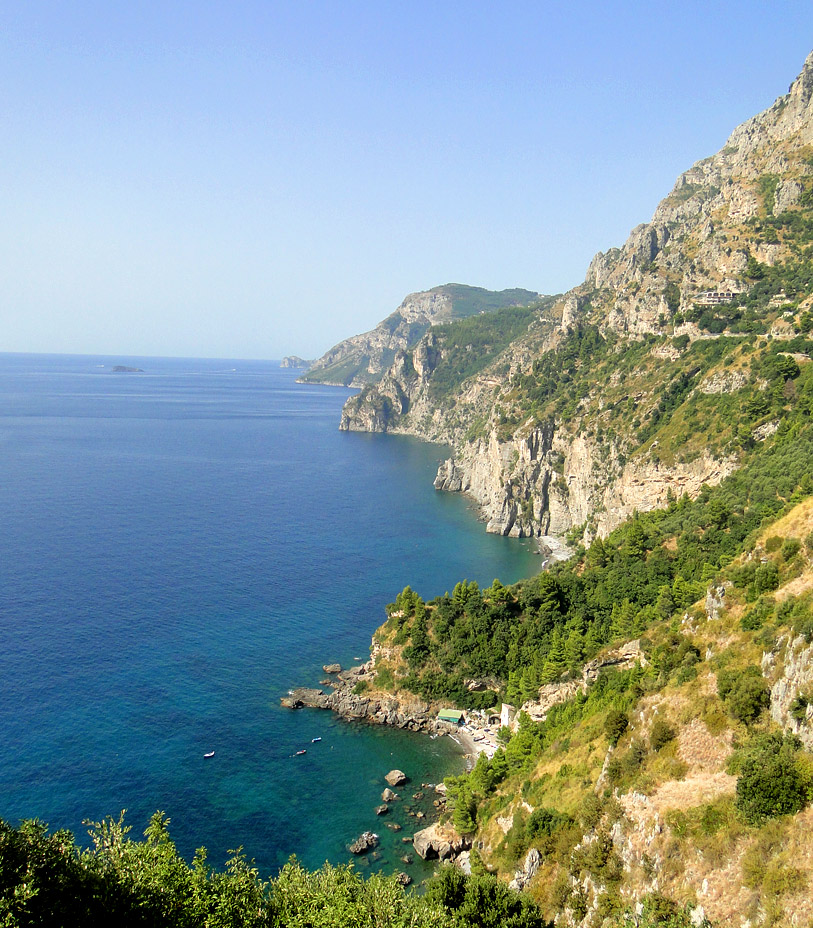 The view from this pullout was great!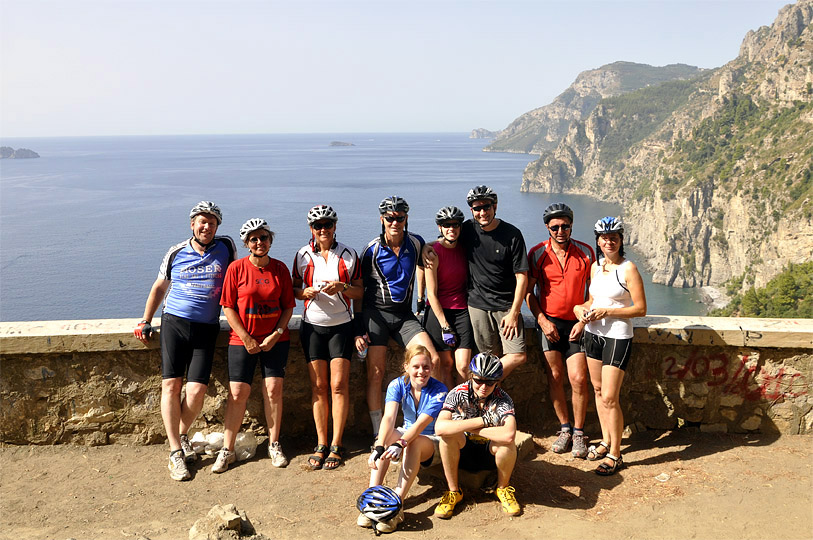 Group photo!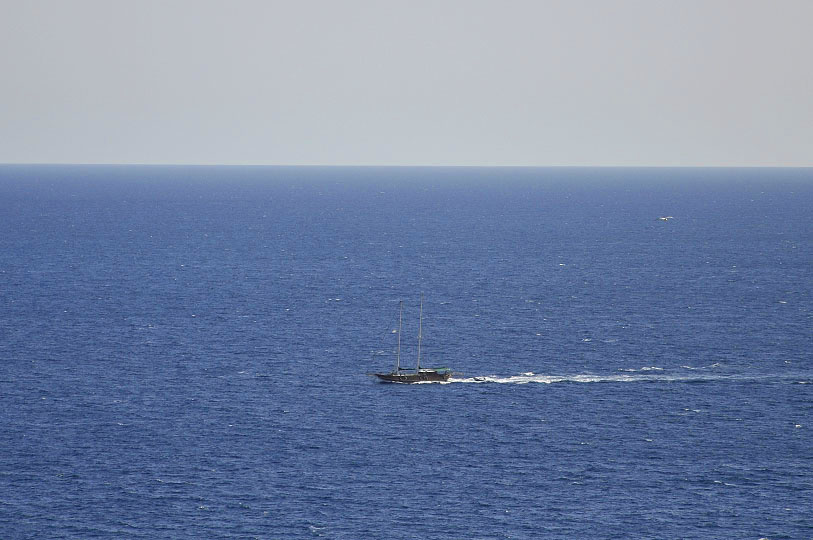 We spotted our boat catching up to us in the
waaay
distance.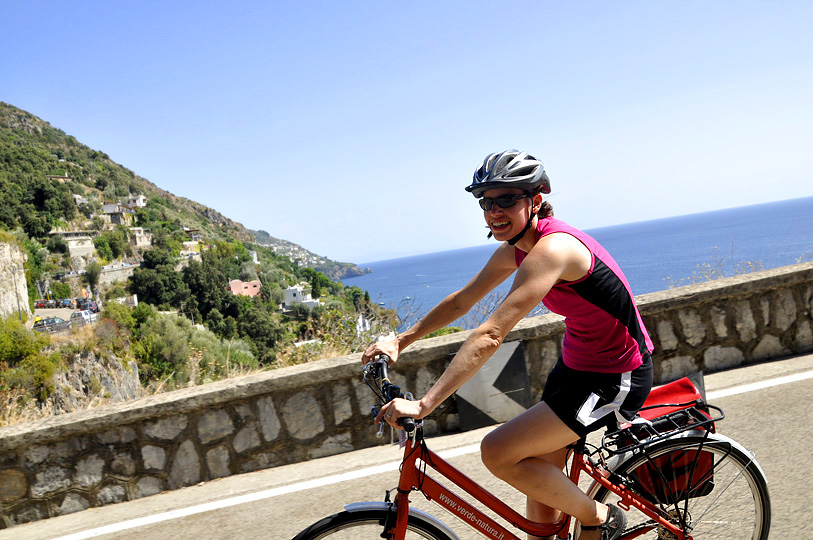 More biking...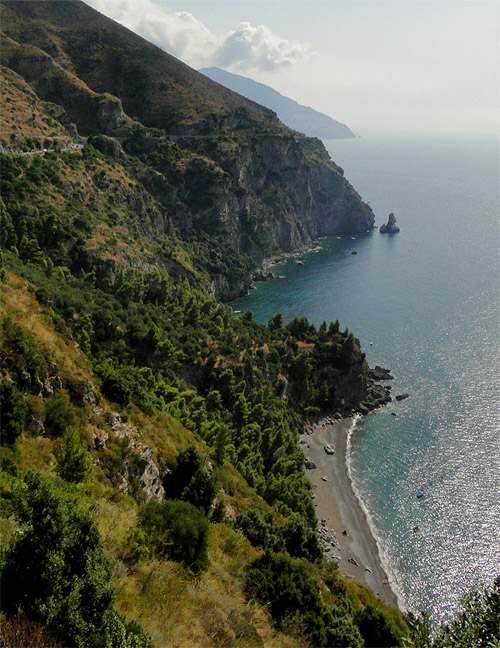 And more amazing views at almost every turn in the road.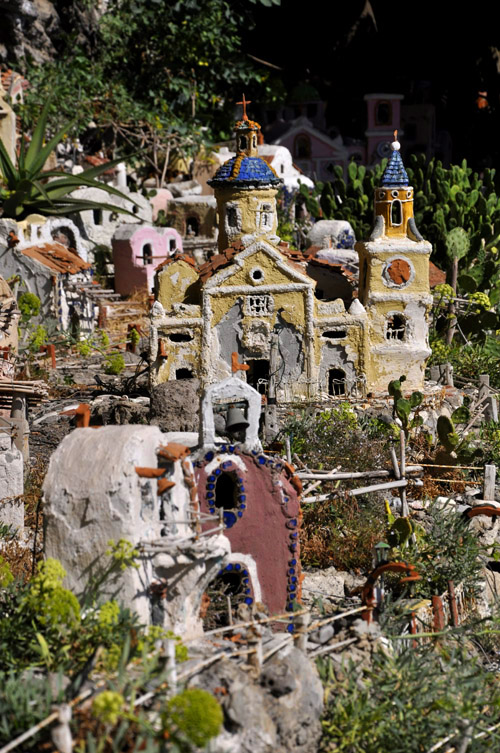 Along the way we biked past several of these curious
dioramas tucked alongside the cliffs.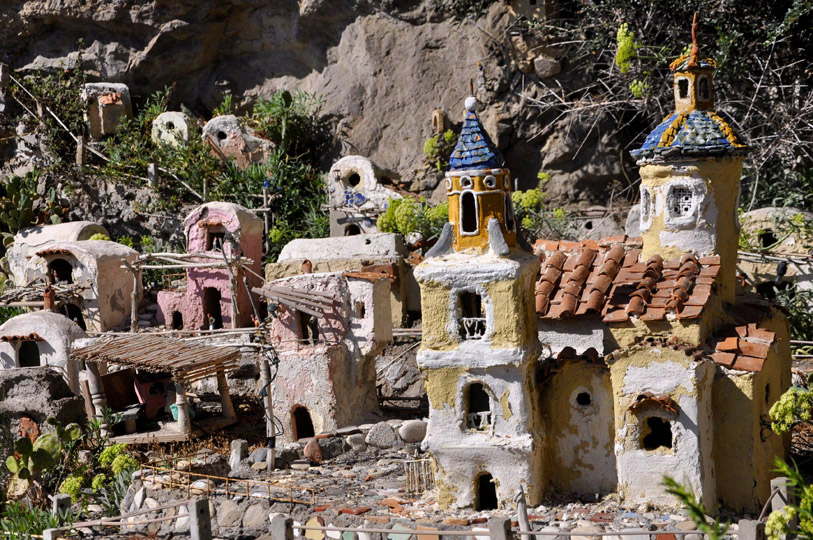 Many of the coastal villages create these miniature diorama shrines to honor their ancestors.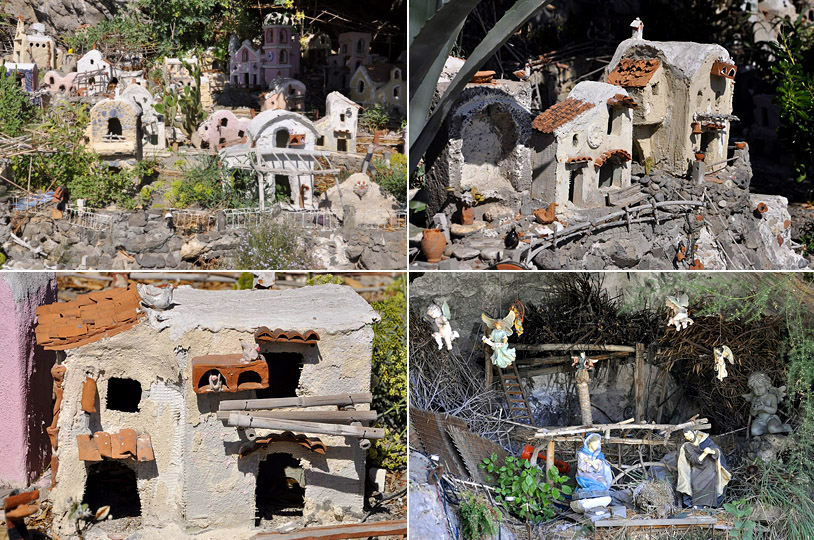 The attention to detail was impressive.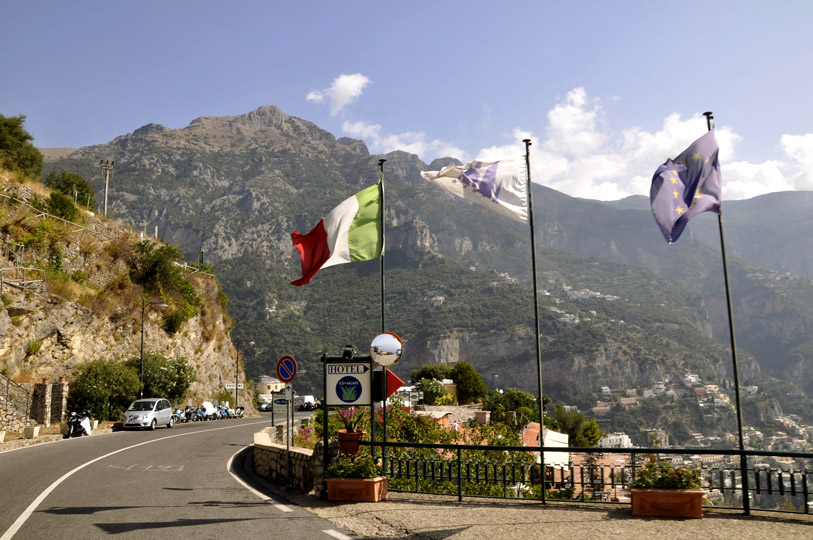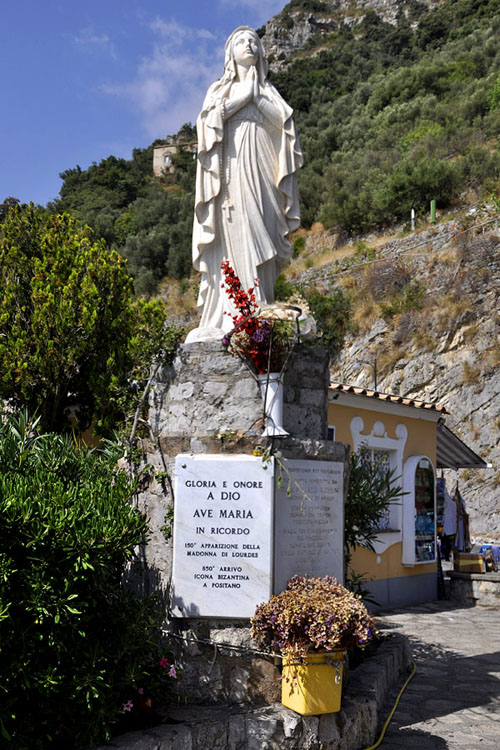 Madonna watches over Positano and brings good luck to the fishermen.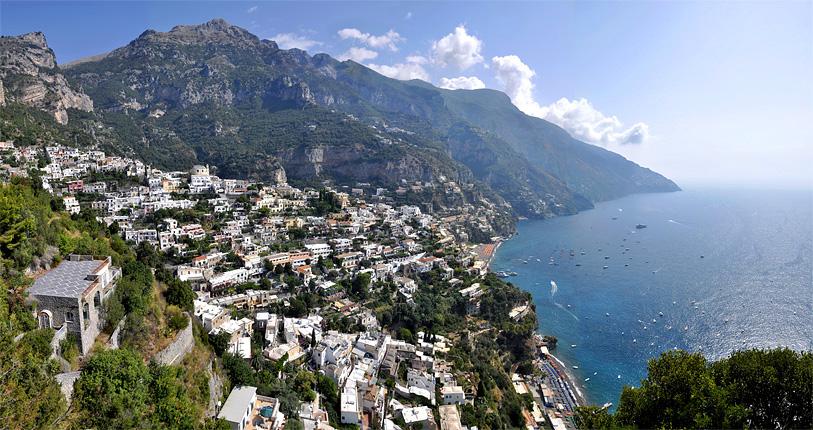 The town of Positano cascaded down the mountainside into the oceanfront.

[+] Enlarge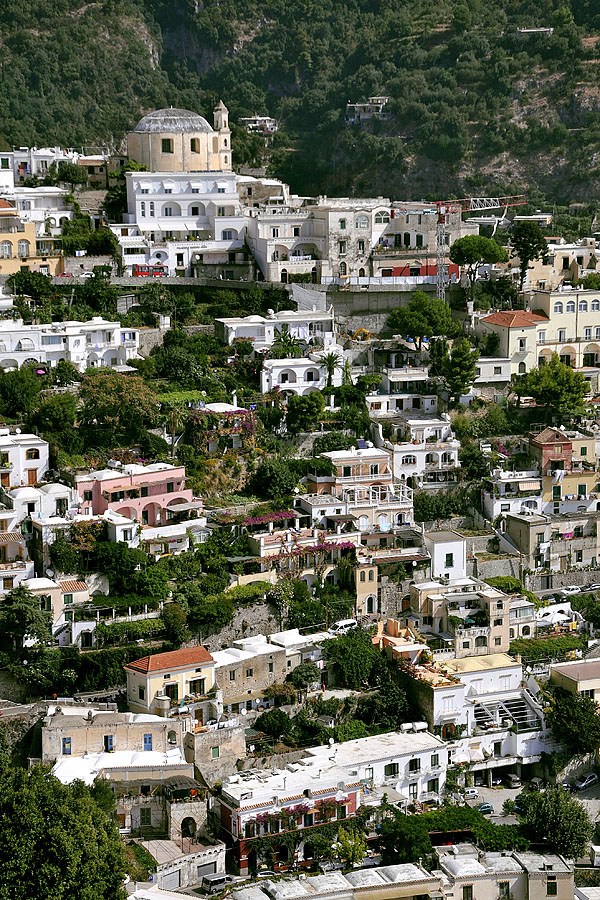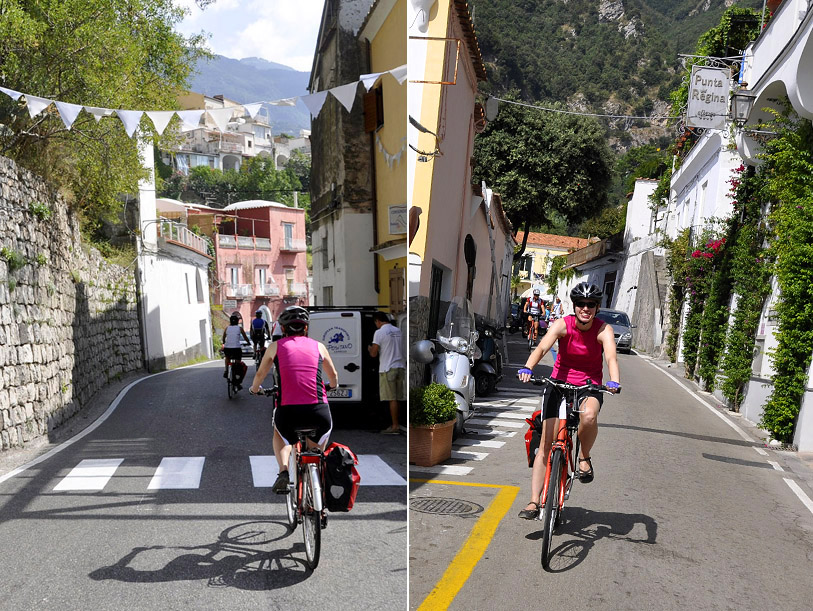 Biking down through the twisting streets was great!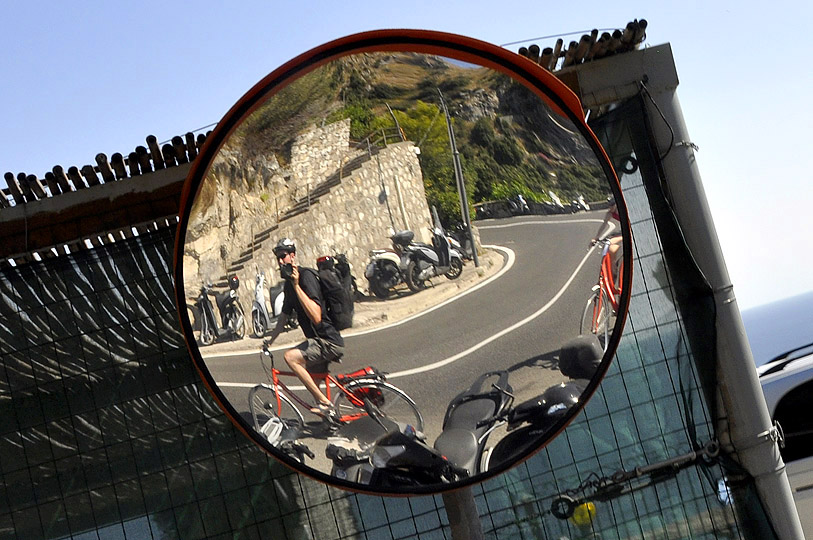 Hi there!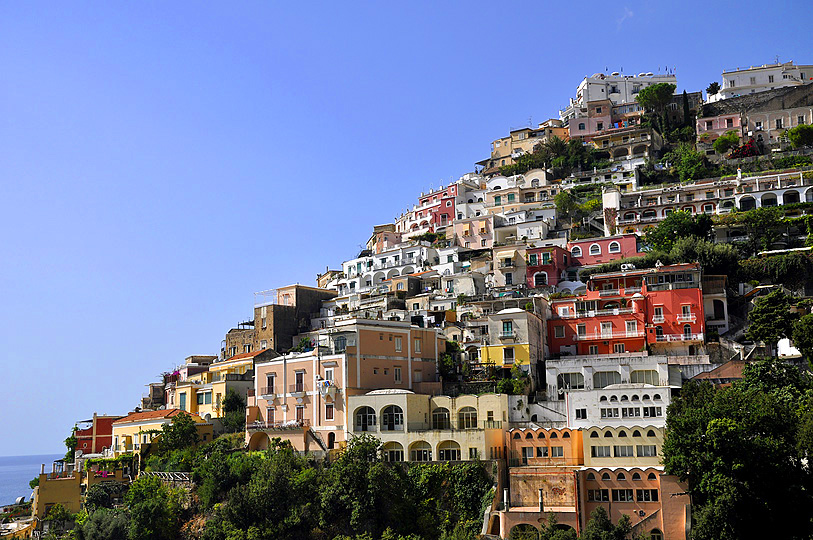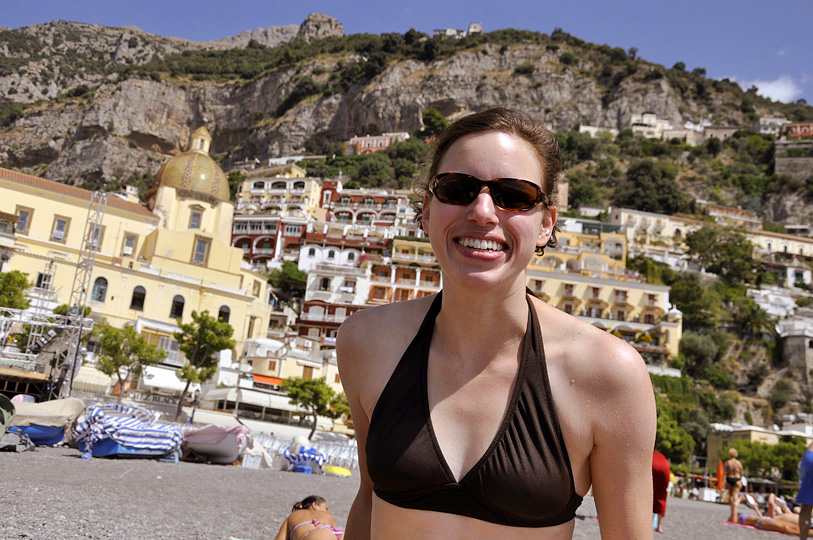 Relaxing on the beach.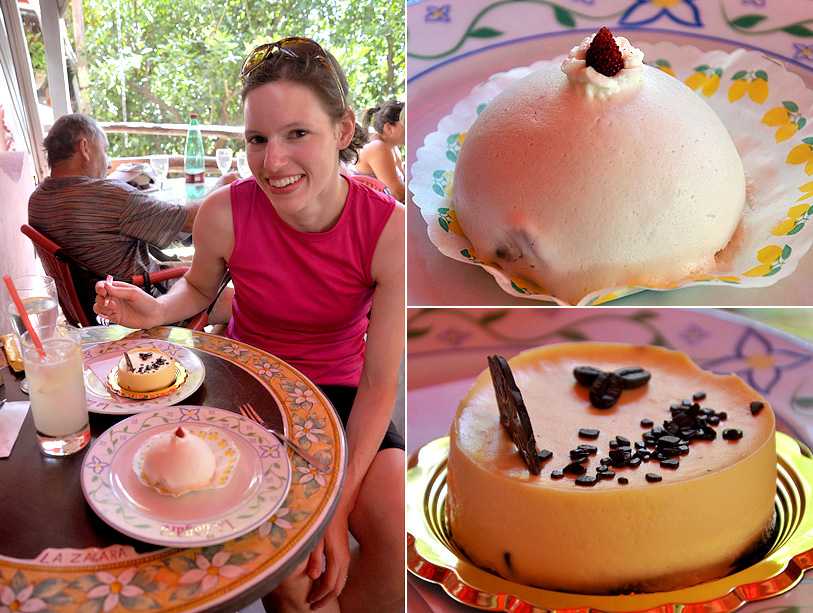 Before we get back on our bikes, we stop at a pastry shop and enjoy a Delizia au Limon and Tiramisu.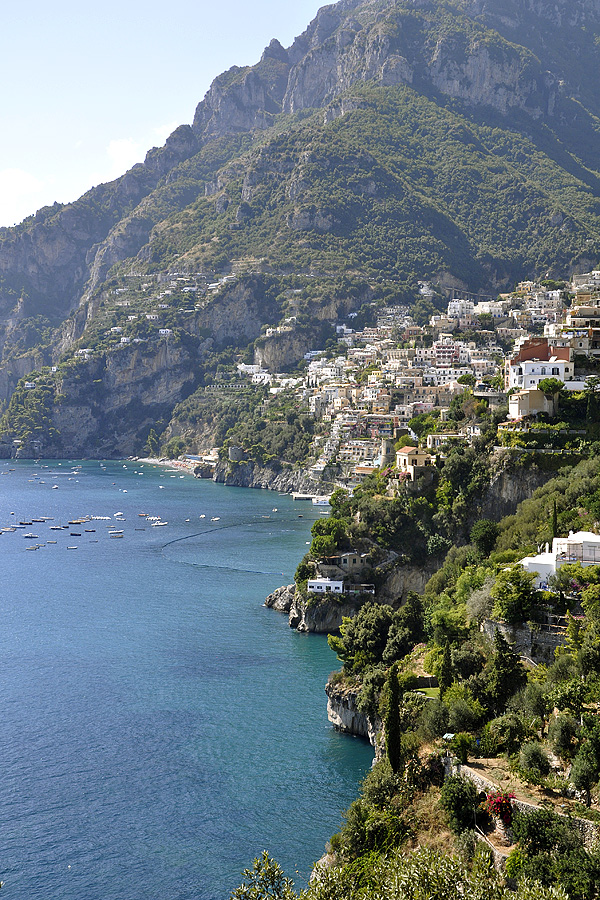 Looking back at Positano.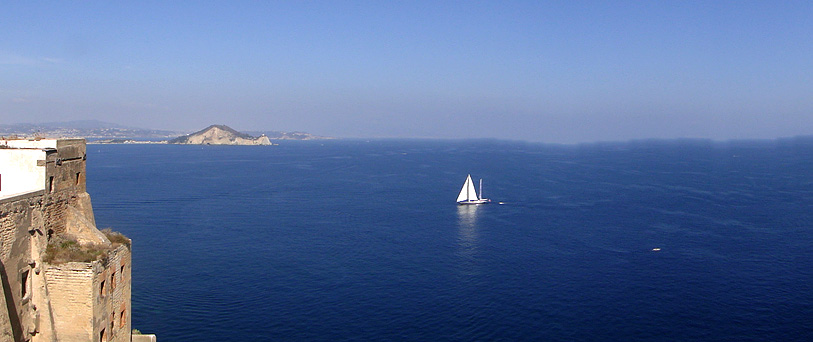 A boat passes by.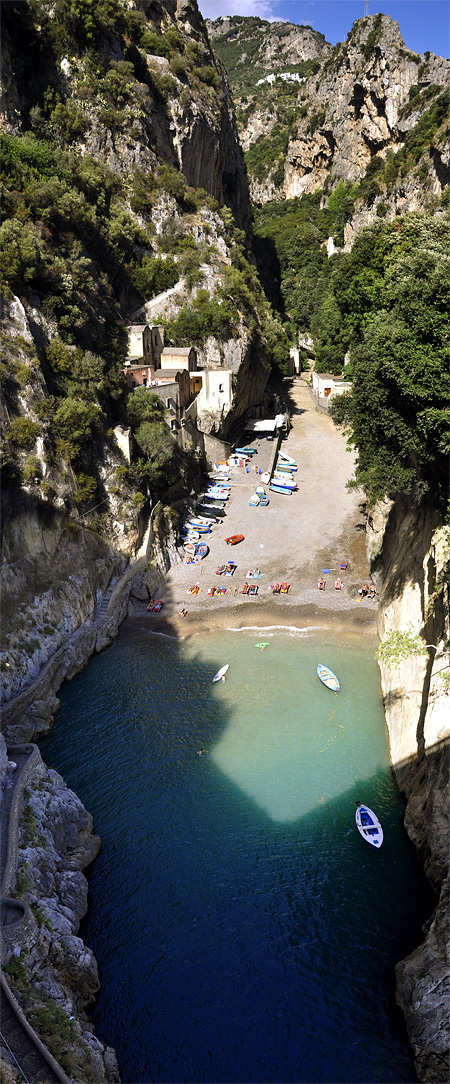 We biked past this little beach which rests
peacefully below the Fiordo di Furore bridge.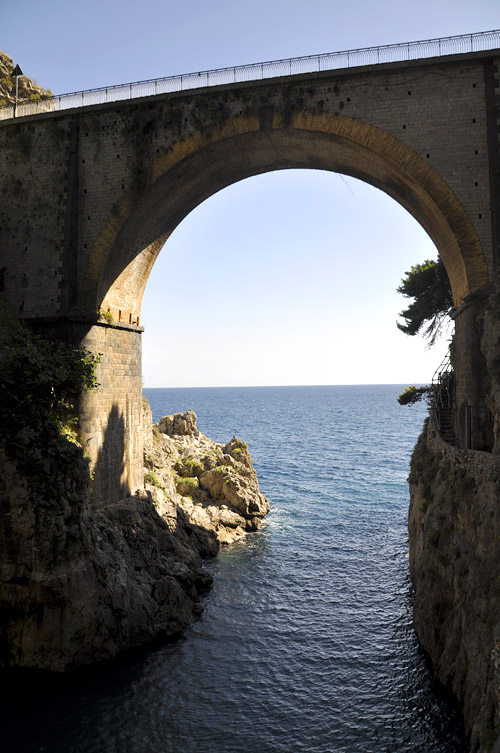 Every year, a high diving competition is held on the
Fiordo di Furore bridge at a height of 92 feet.
Amalfi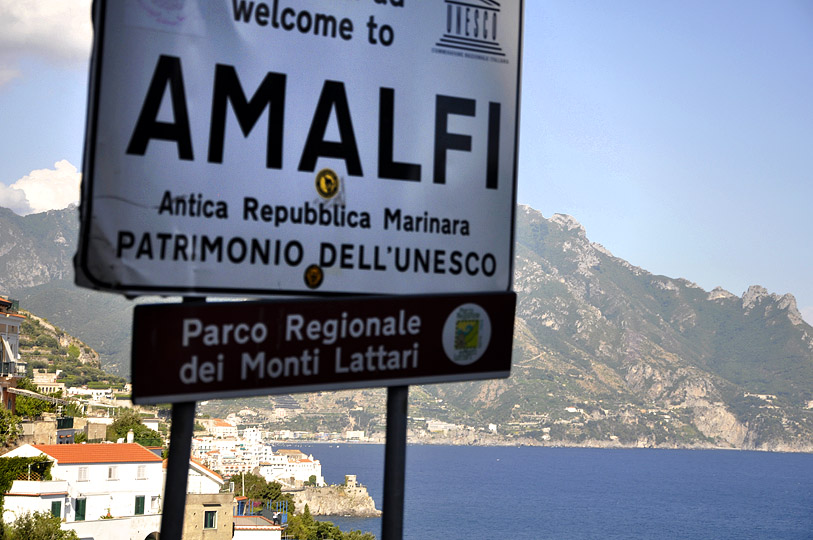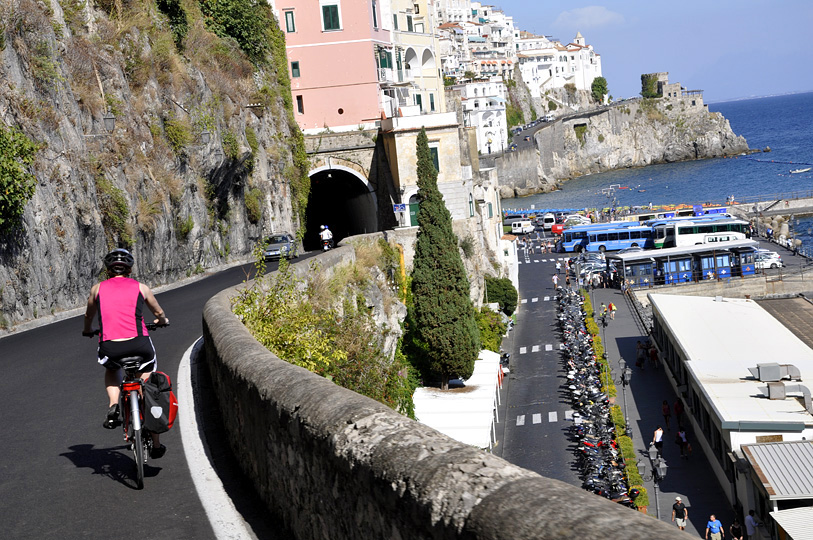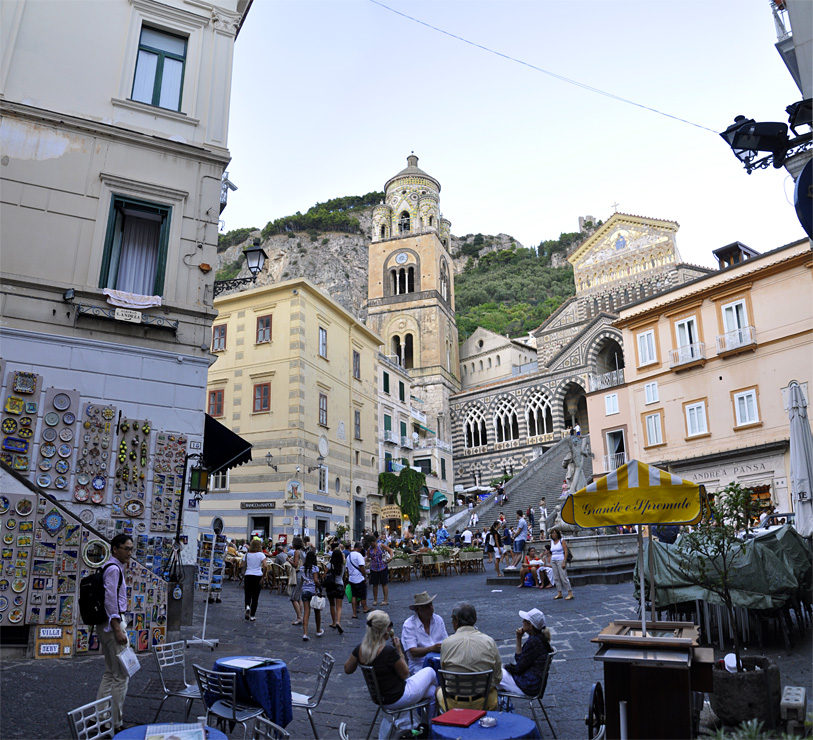 The Piazza Duomo was bustling with activity.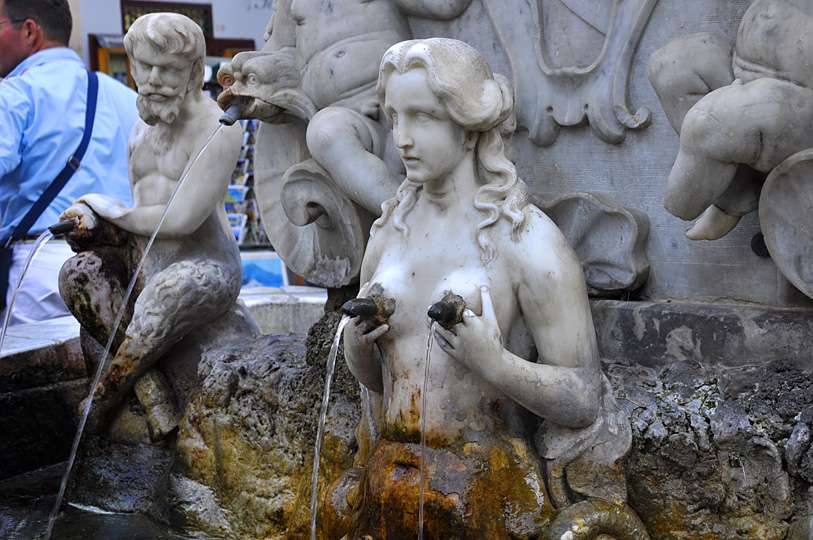 I spotted an interesting fountain.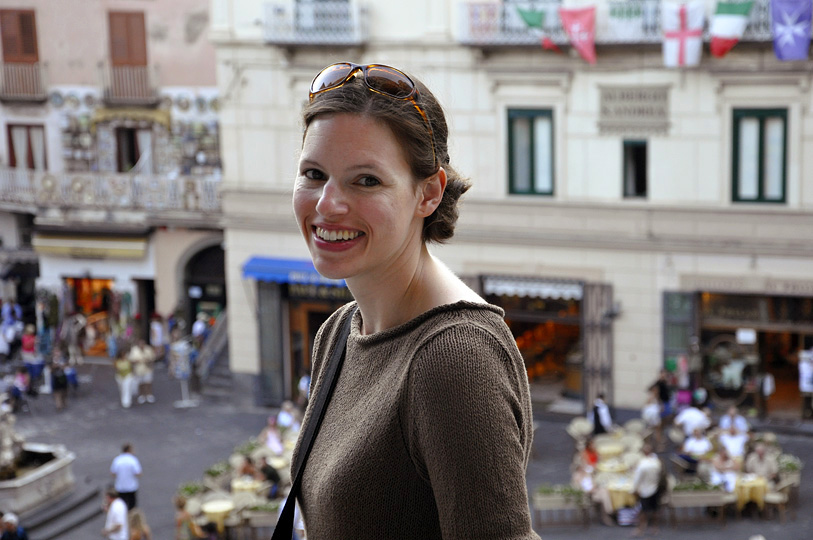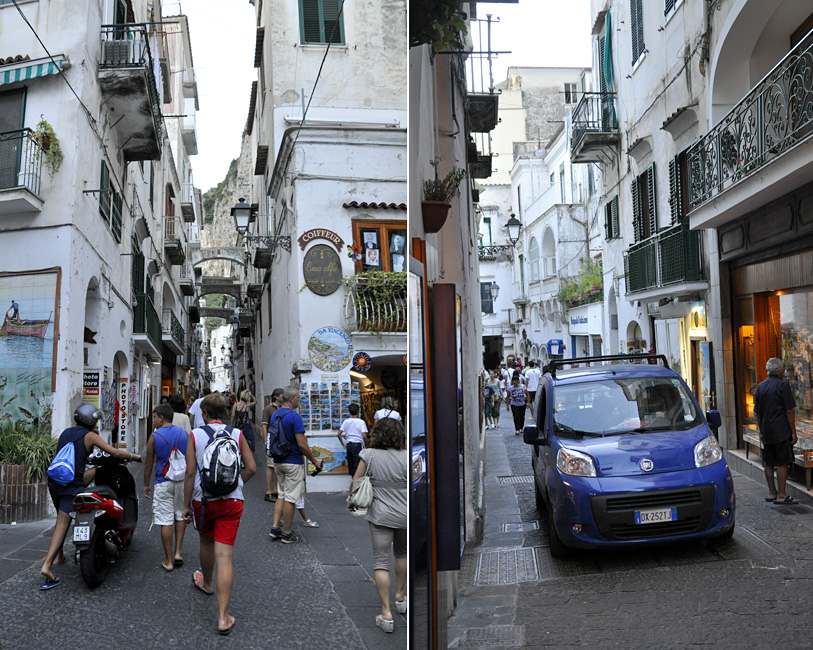 Pedestrians, scooters and cars all shared these narrow streets.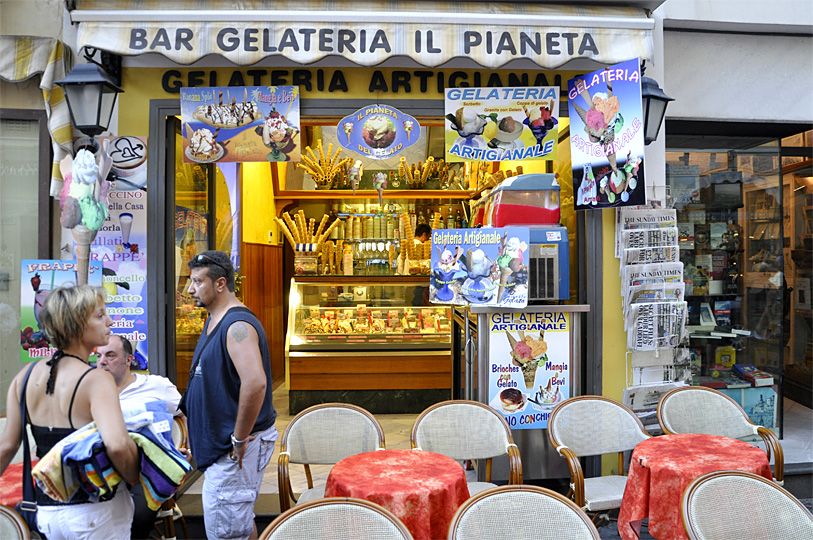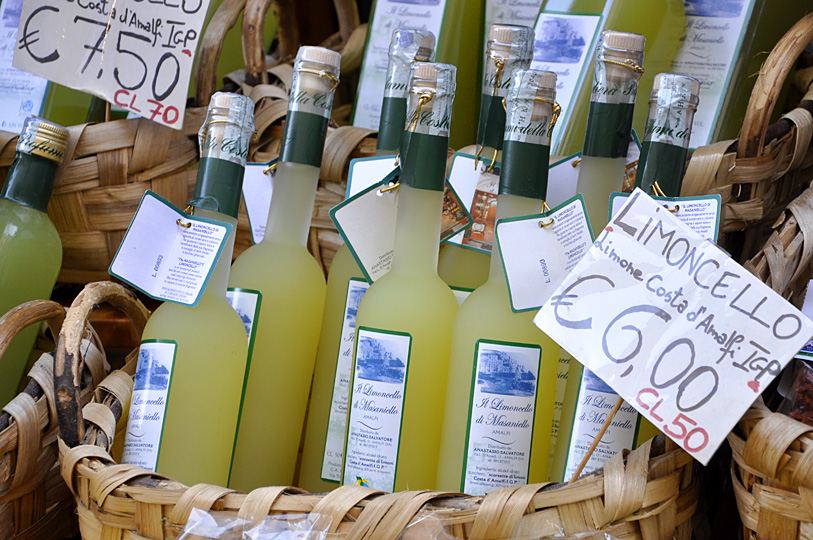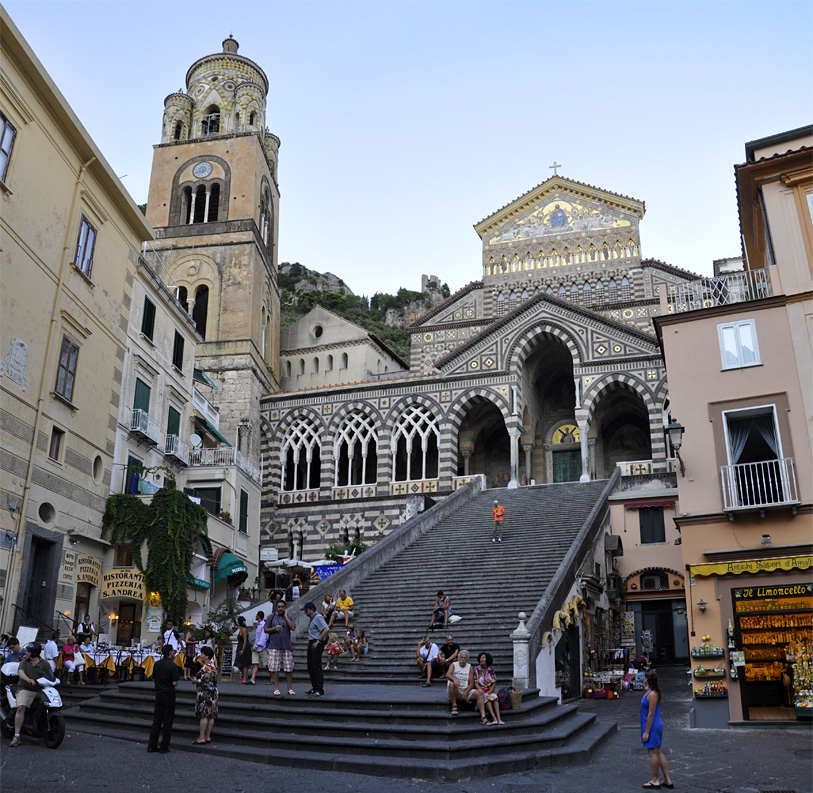 The famous Duomo of Amalfi was built in the early 1200s.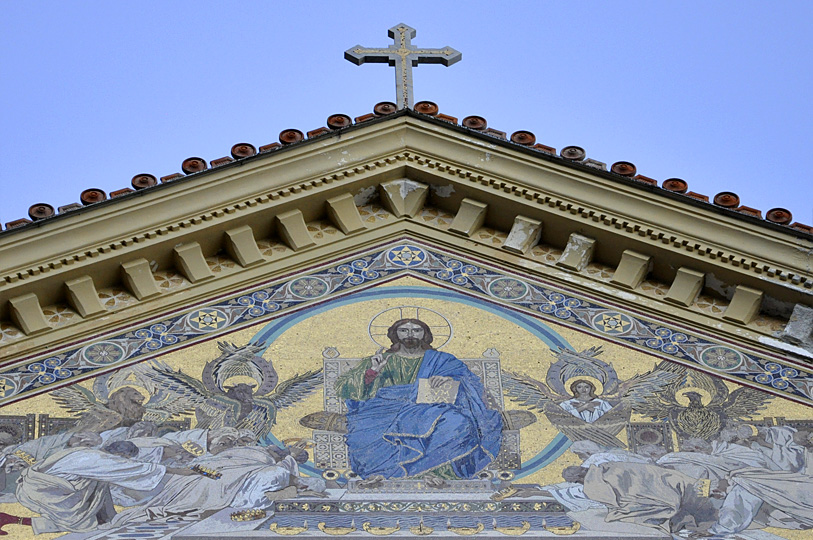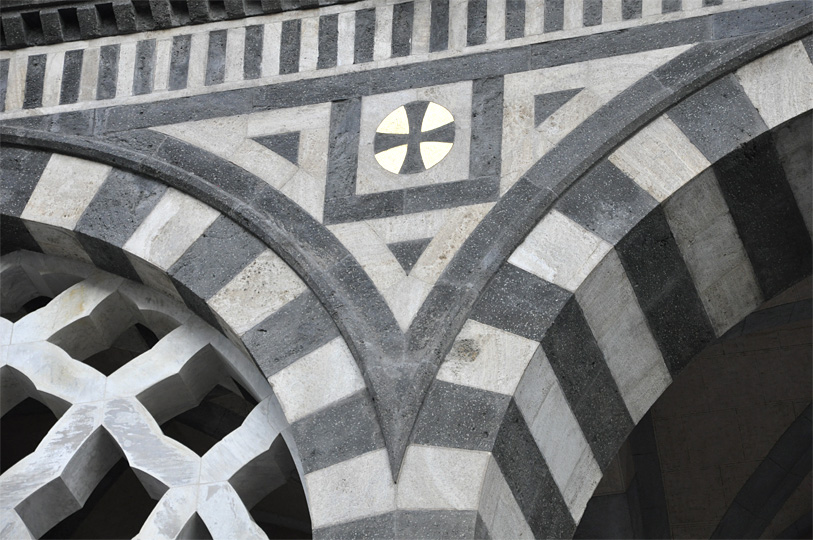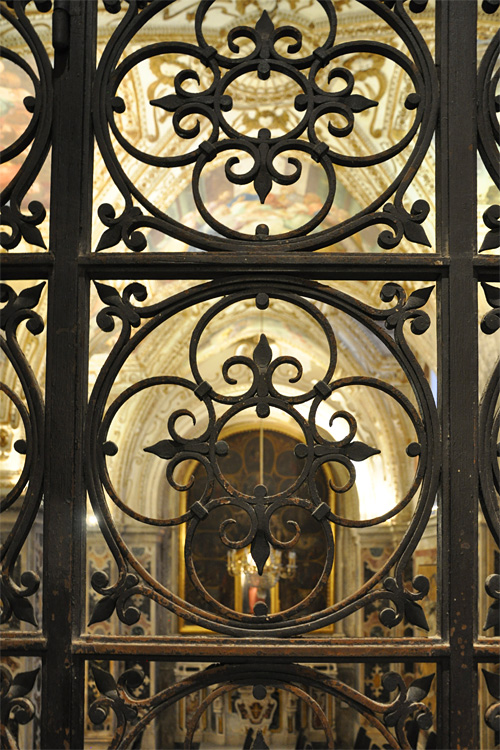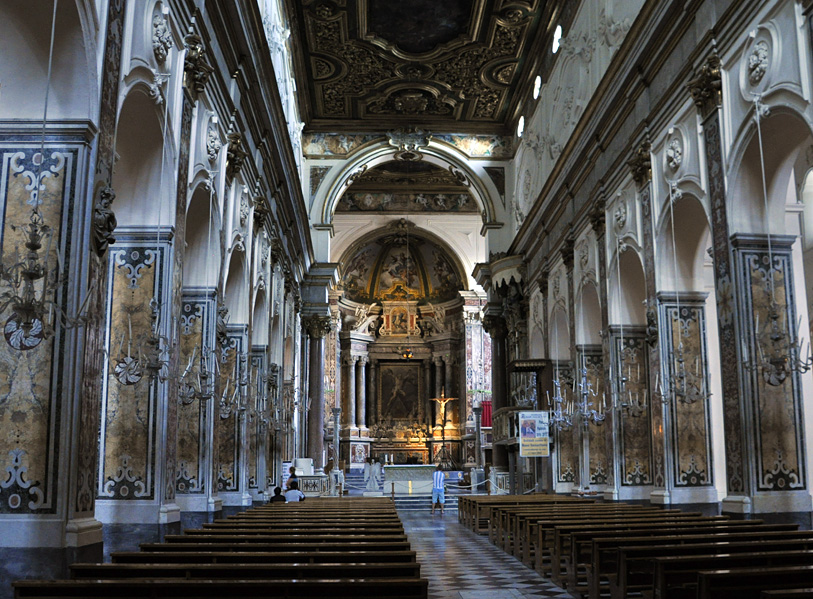 The interior is adorned in the late Baroque style.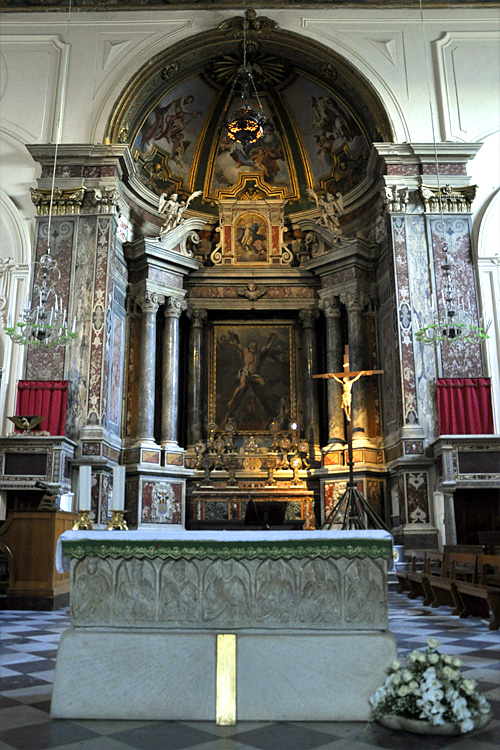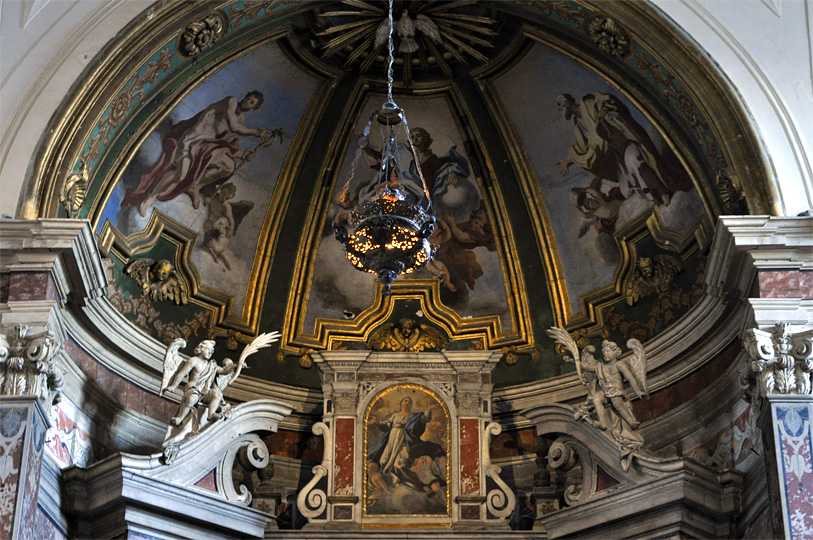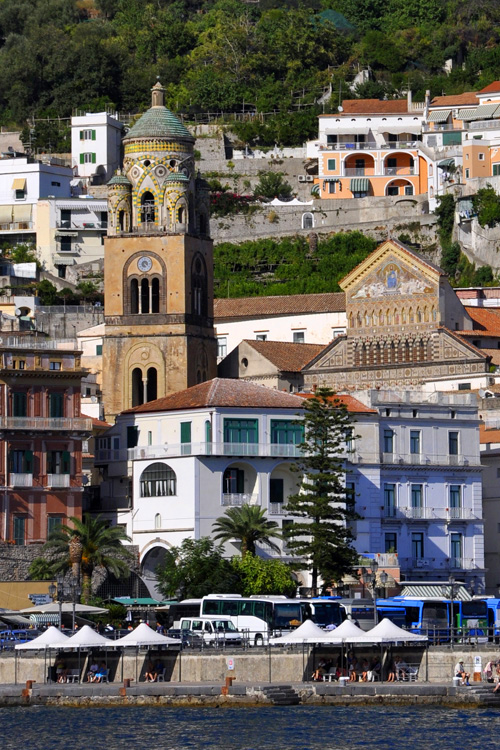 A view of Amalfi and the Duomo from the water.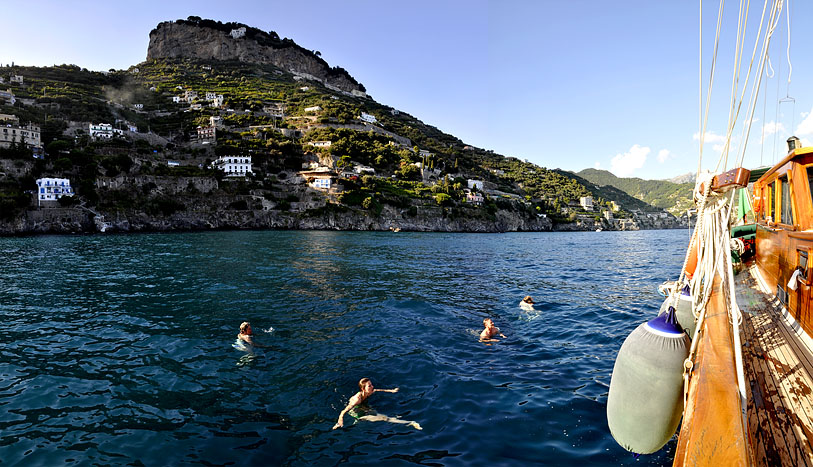 We ended our afternoon with a swim alongside our boat.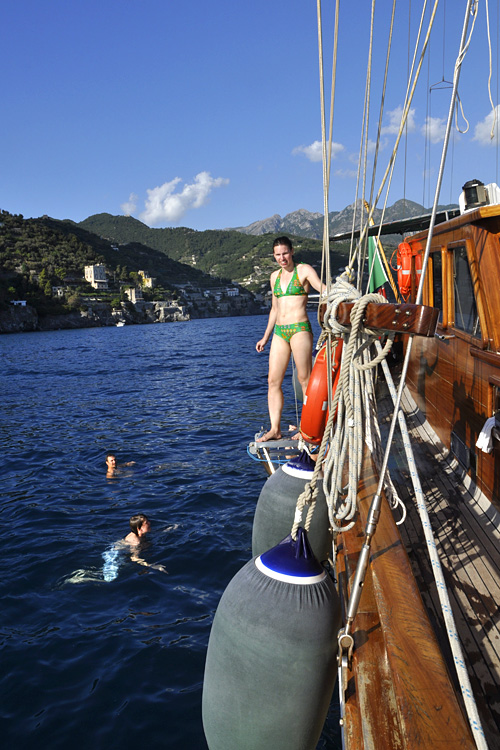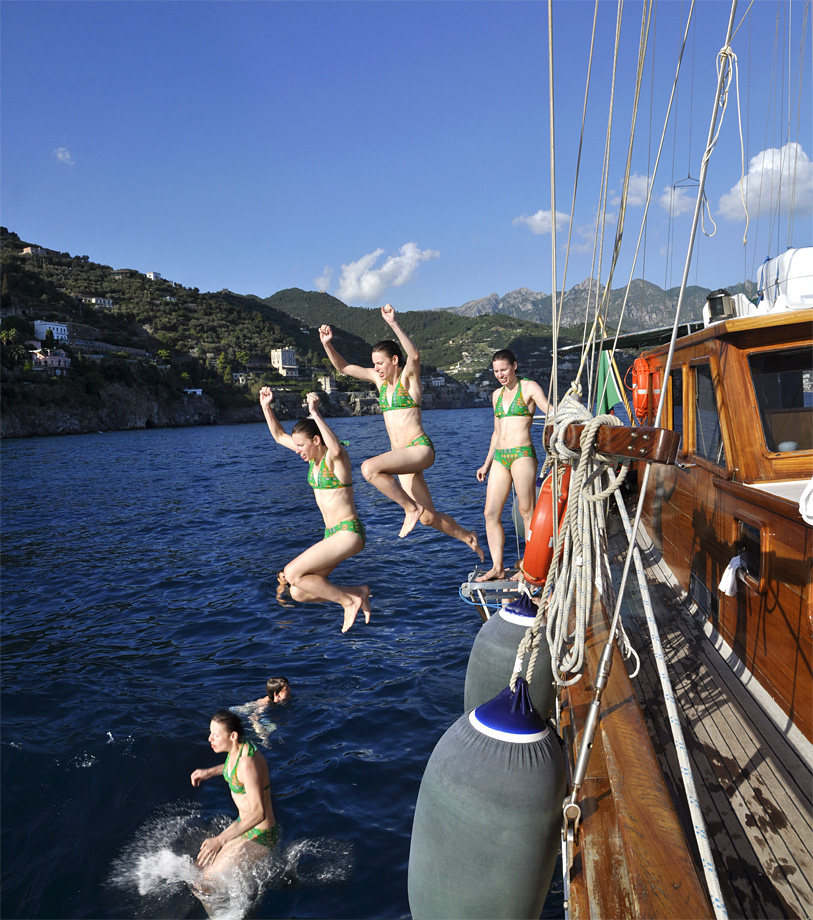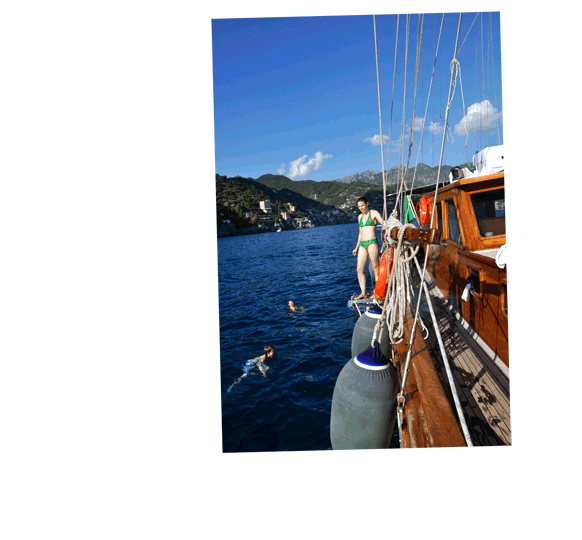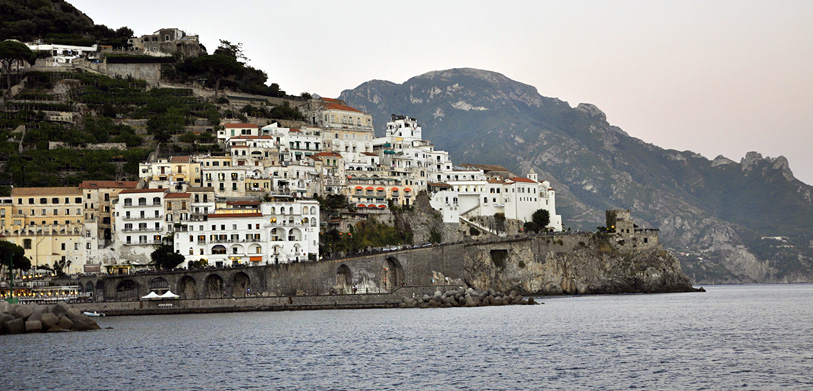 The bright colors of Amalfi's coastline dim as the sun sets.

[+] Enlarge
Old man and the sea.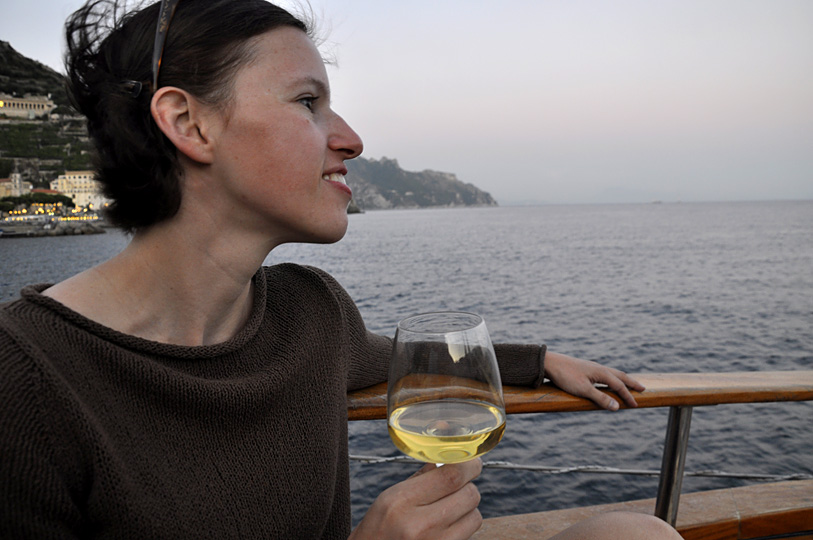 Italian wine on a boat off the coast of Amalfi at dusk — what could be better?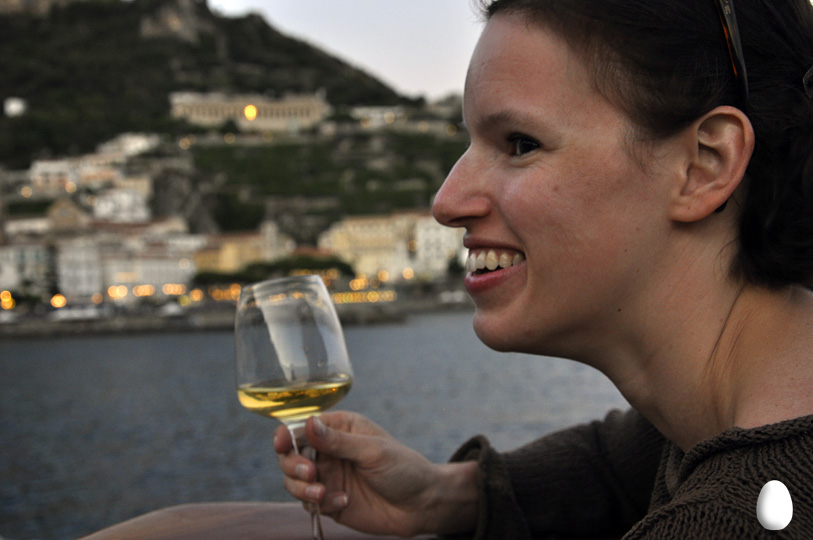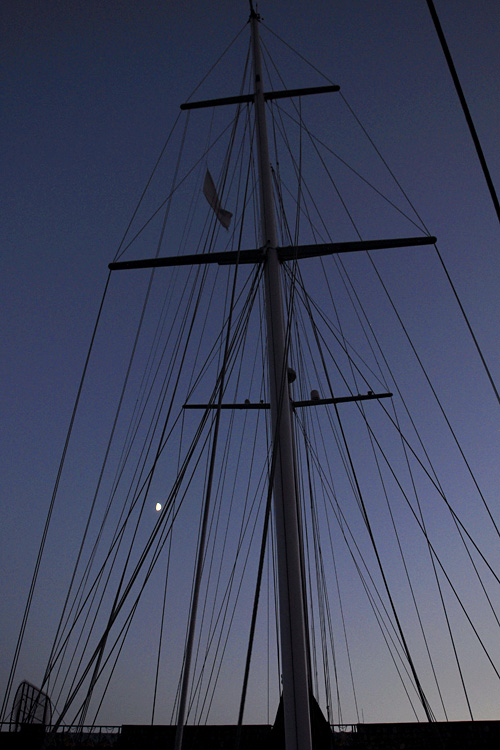 The moon shines bright through our mast.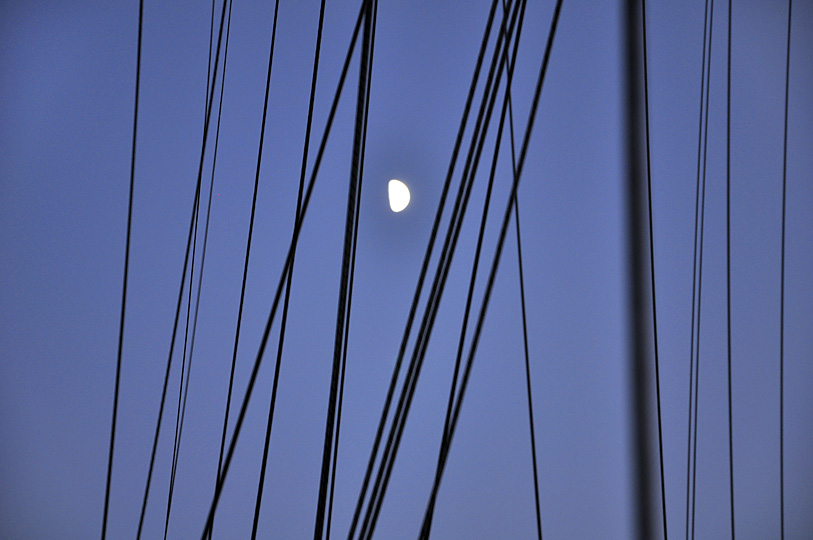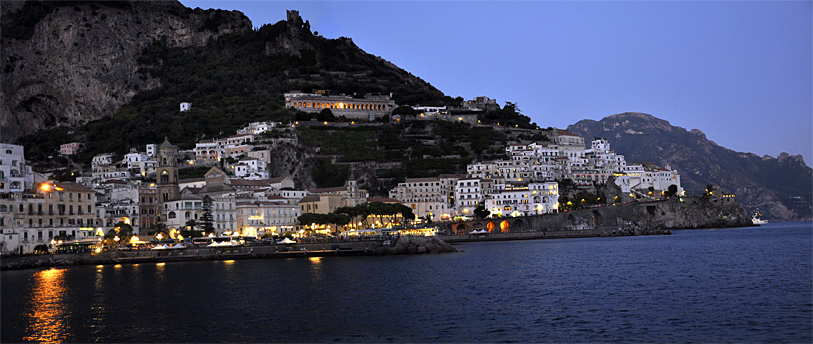 Amalfi gets ready for sleep.

[+] Enlarge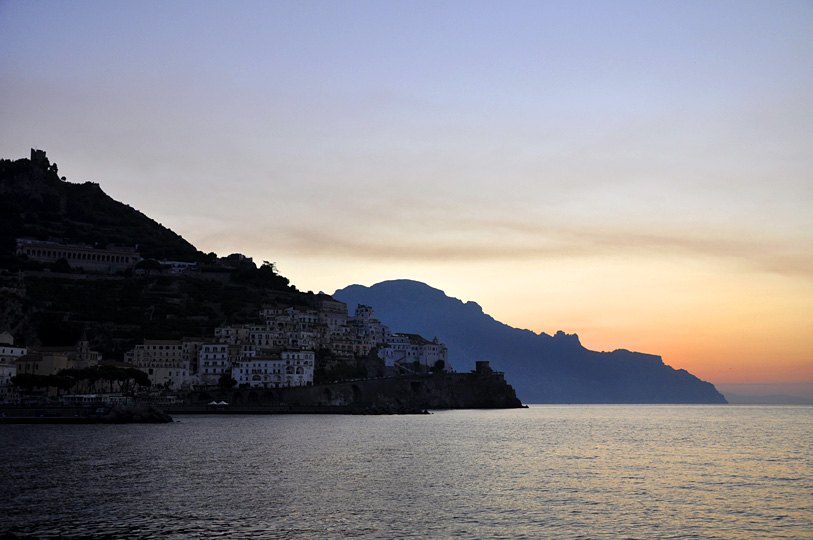 Sunrise the next morning.