Procida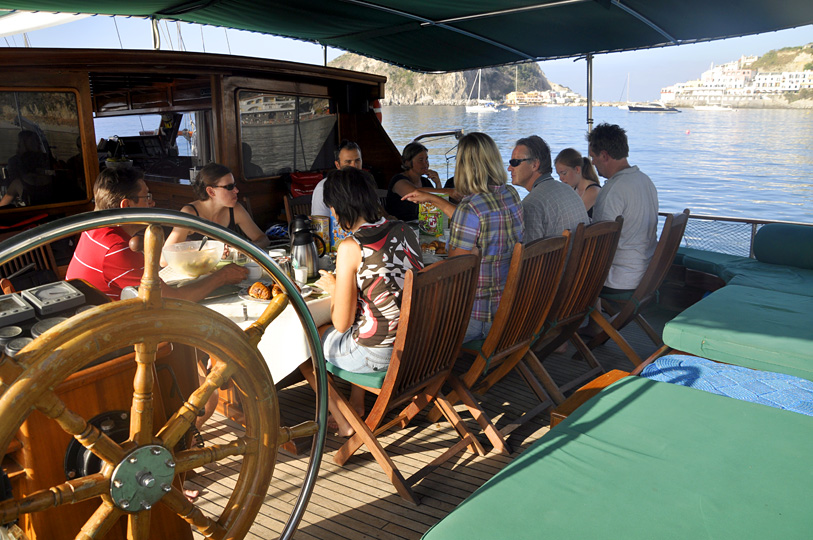 Every morning began with a big breakfast together.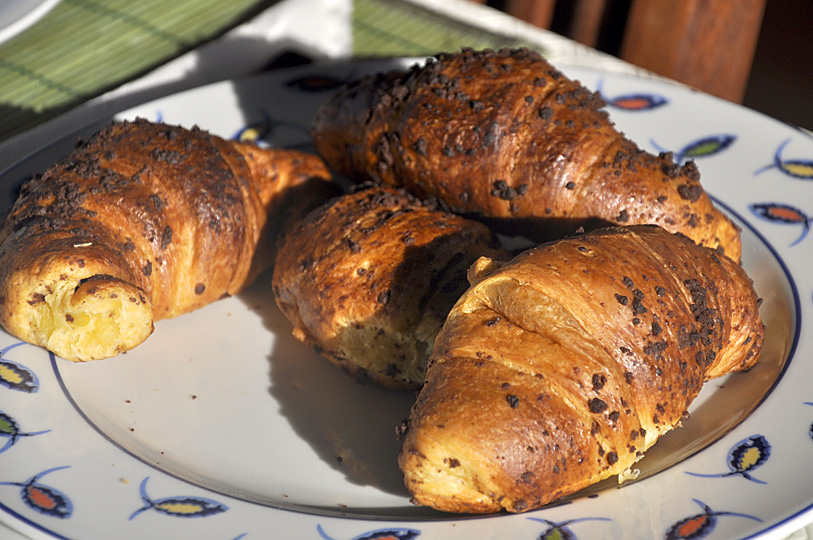 Do you know what's awesome? Chocolate croissants for breakfast is awesome.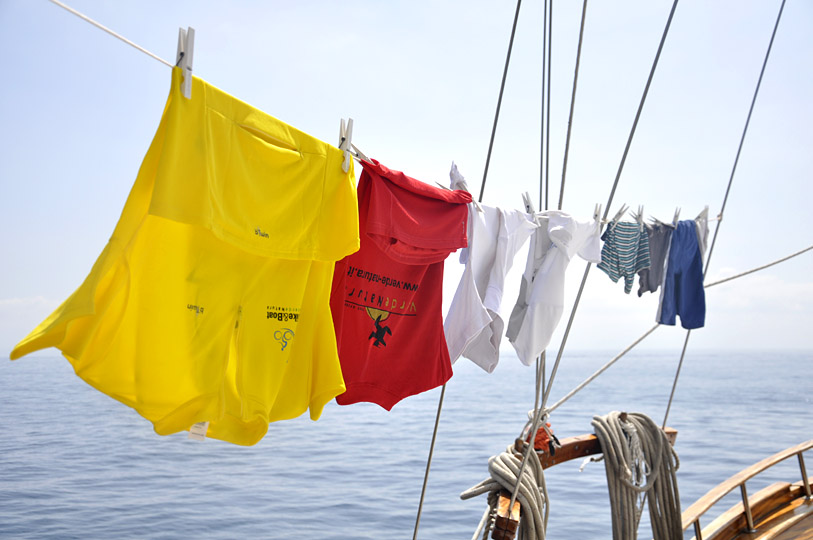 We set sail for Procida and enjoy the open water.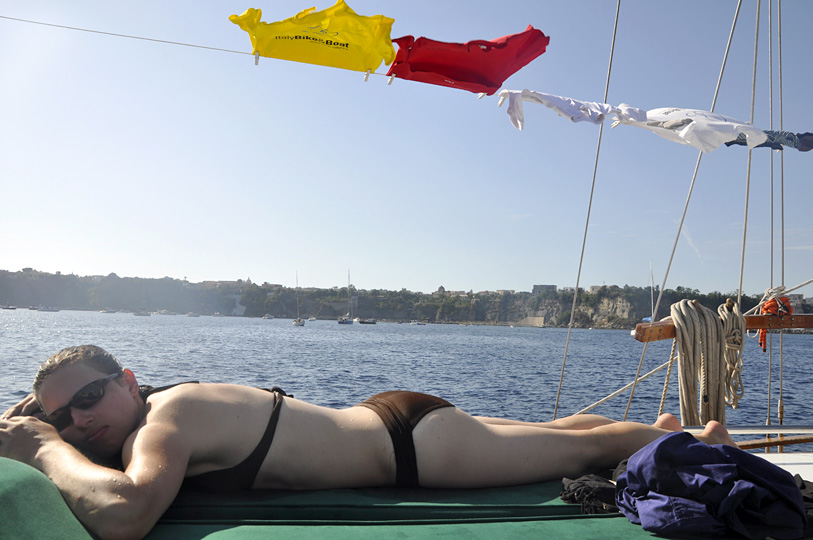 Though it's our last day on the Mediterranean Sea, it's still as wonderful as our first.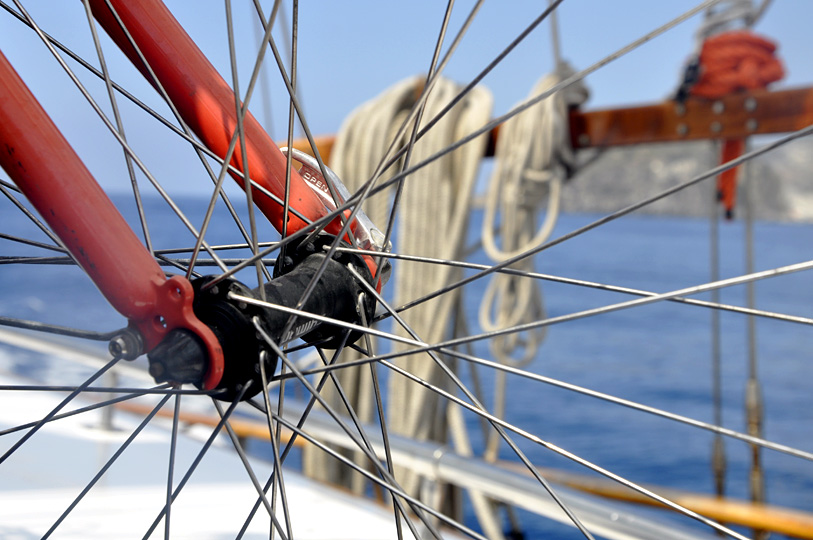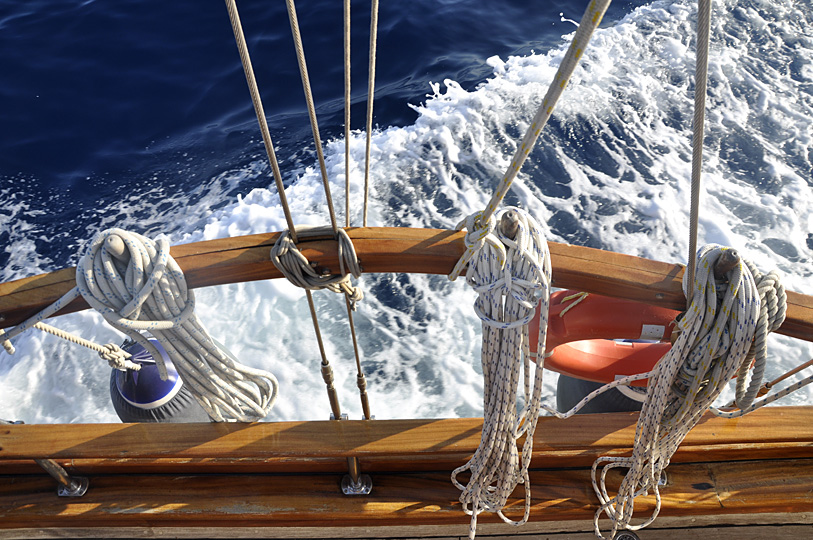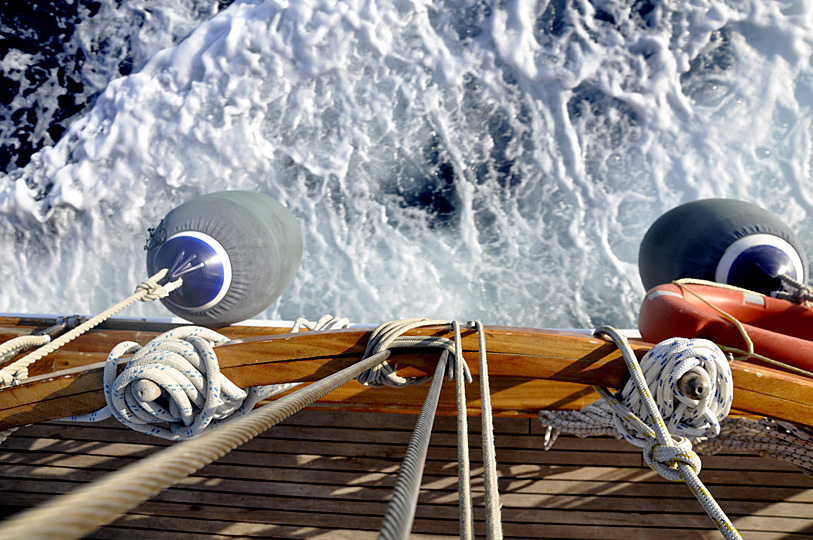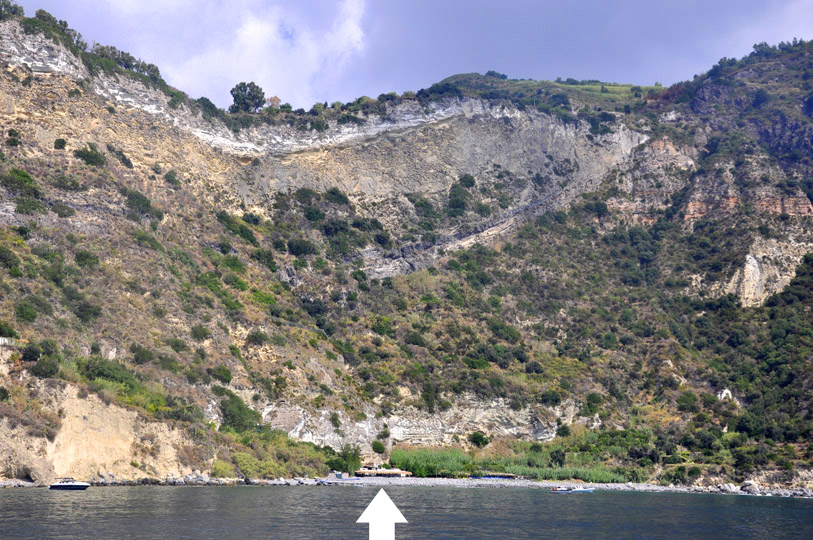 Our guide knew of a little restaurant tucked away along the coast so we drop anchor off shore.


This little gem is accessible only by boat, so we hopped in our dinghy and made our way to the wooden pier.

[+] Enlarge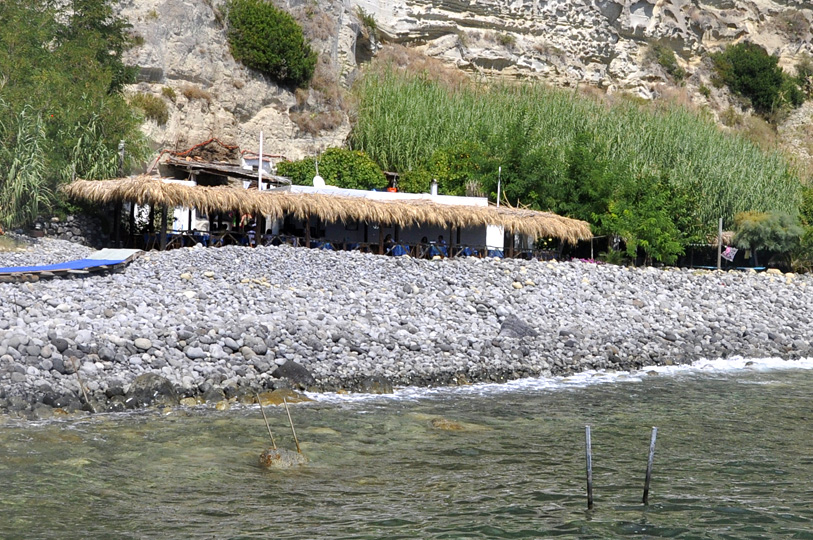 Kind of an odd location, but I couldn't argue with its view or remote appeal.

Such clear water.

[+] Enlarge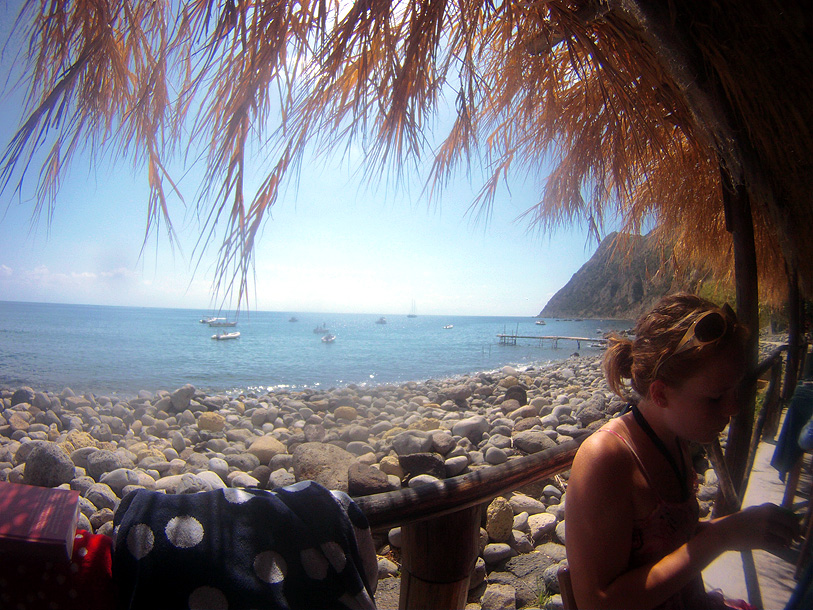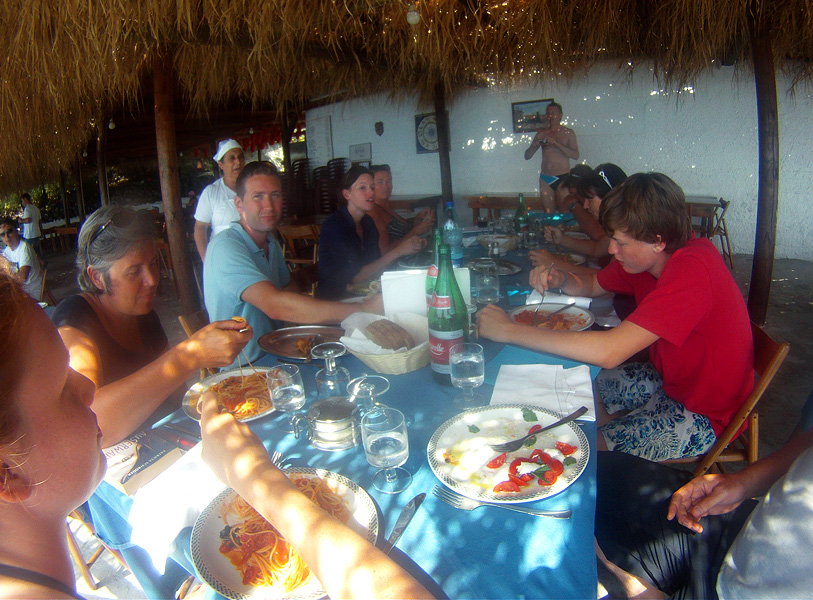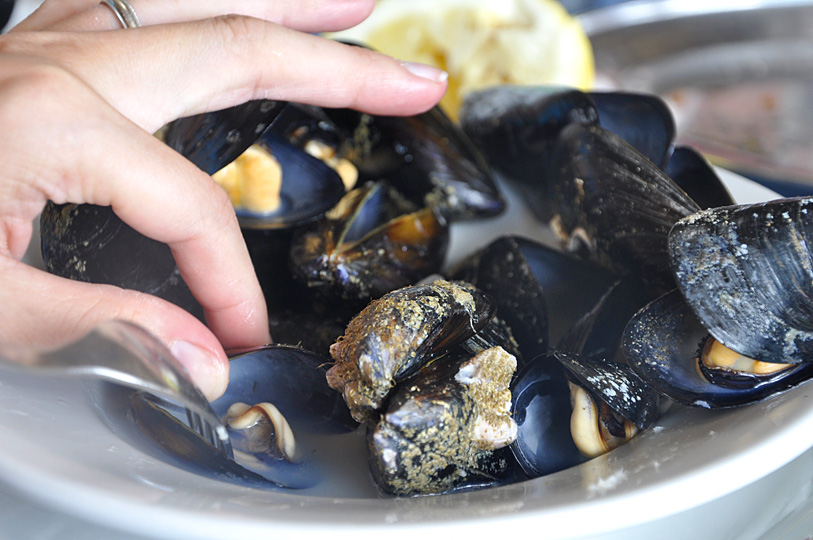 We ordered mussels and some kind of fried seafood.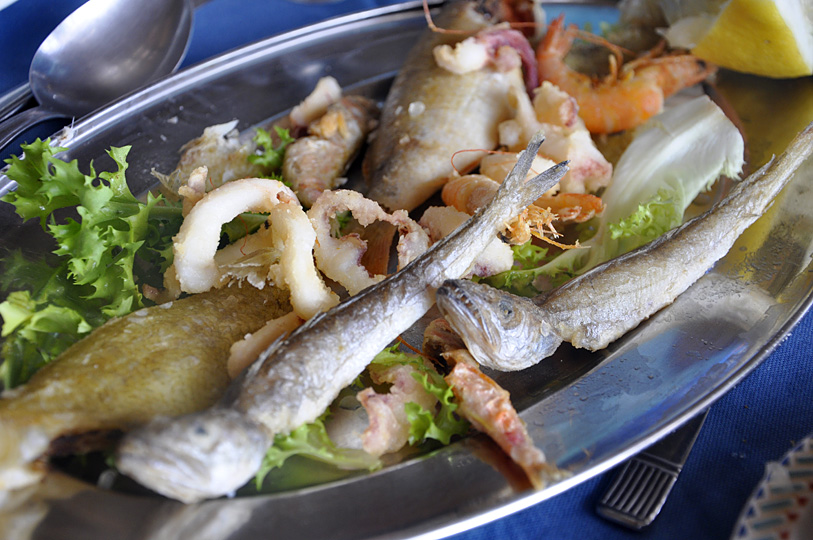 These guys didn't mess around with their seafood.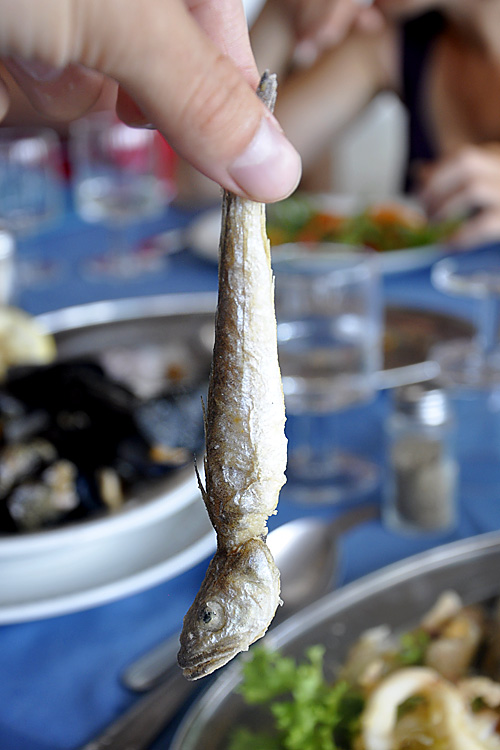 I'm not sure my brother would have enjoyed eating here.


After our meal we continued on to Procida, an old fishing town and the smallest island in the Gulf of Naples.

[+] Enlarge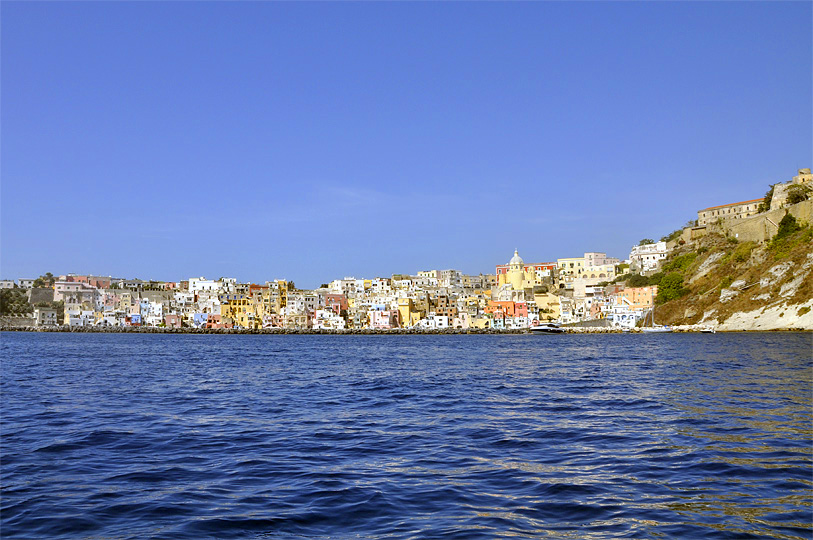 The houses are different colors so fishermen can tell which is their home from the sea.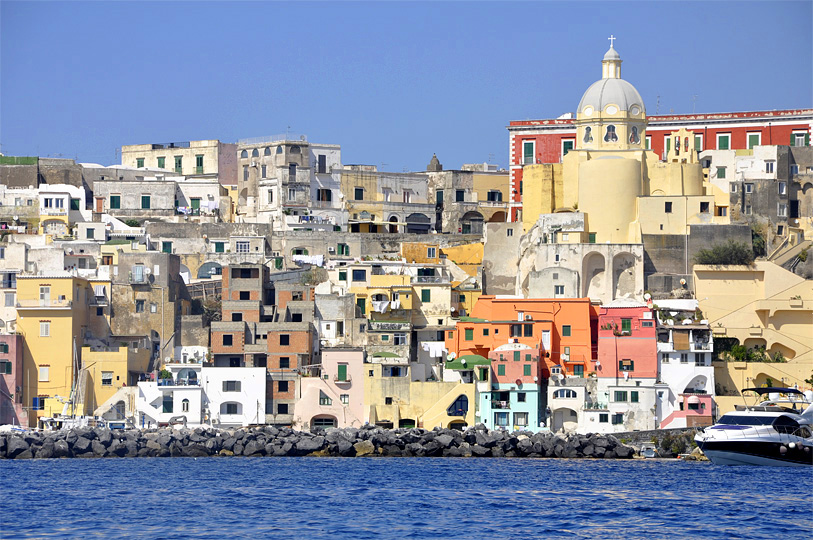 The façade of colors gets more gorgeous the closer we get.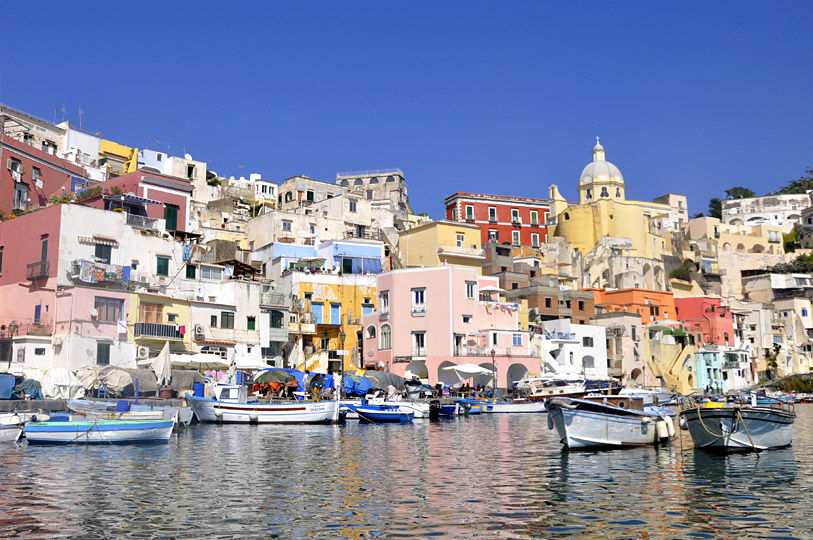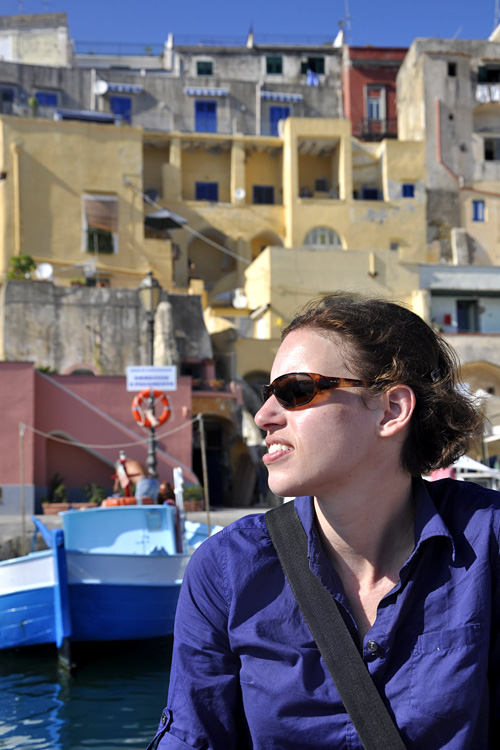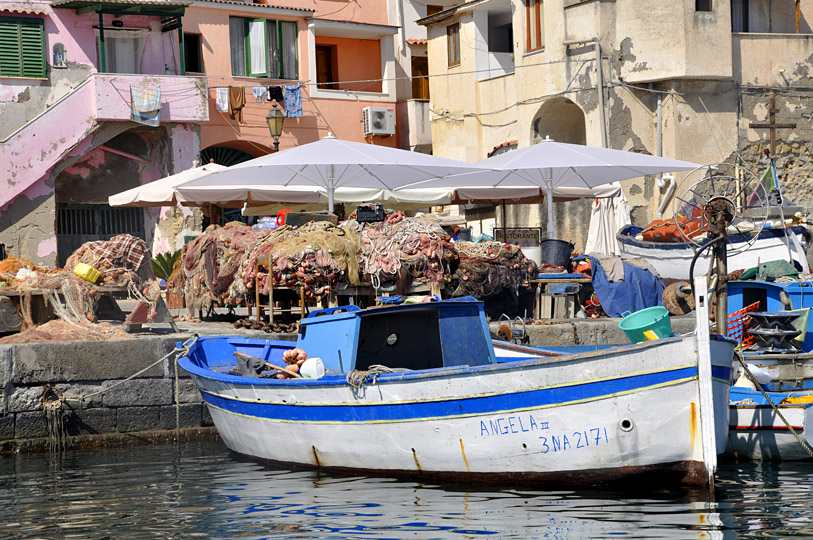 Procida was created by the eruption of four volcanoes, now dormant and submerged.

[+] Enlarge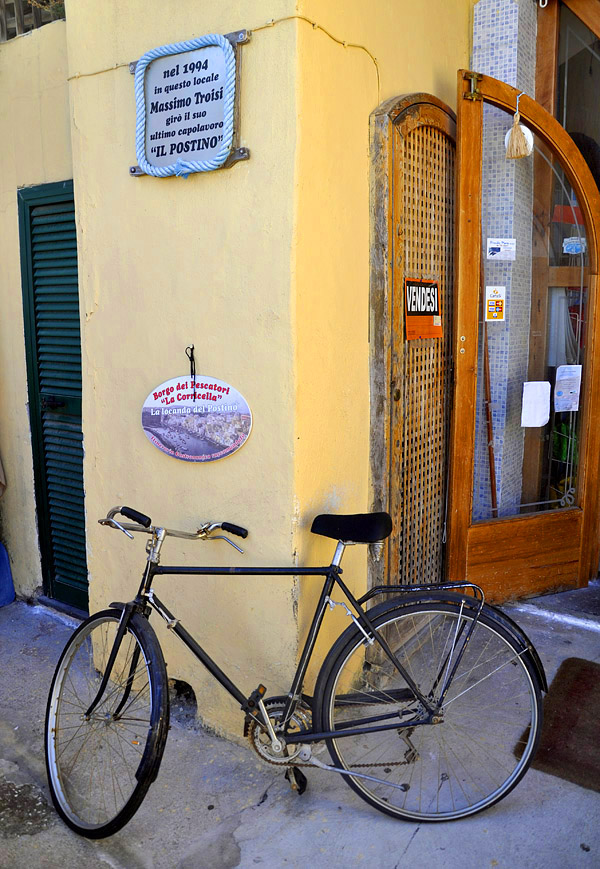 The bike from the film "Il Postino" rests against the cafe from the film.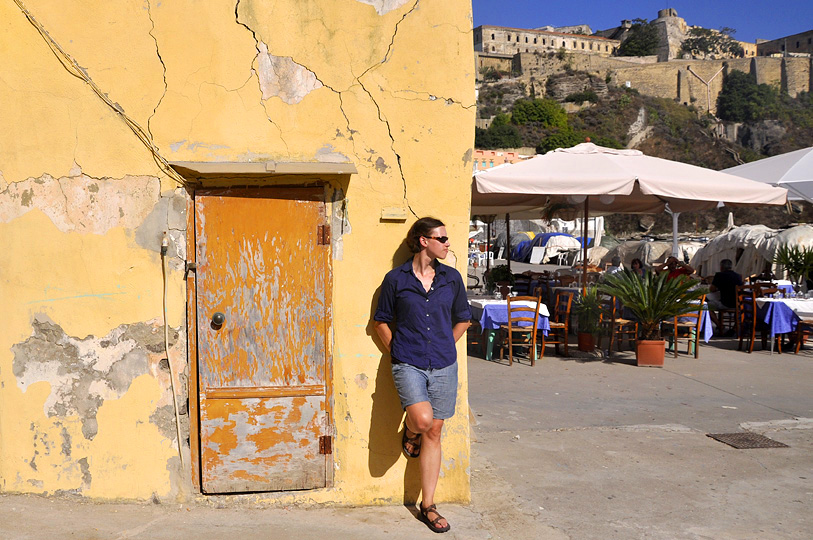 This is also where scenes from "The Talented Mr. Ripley" were filmed.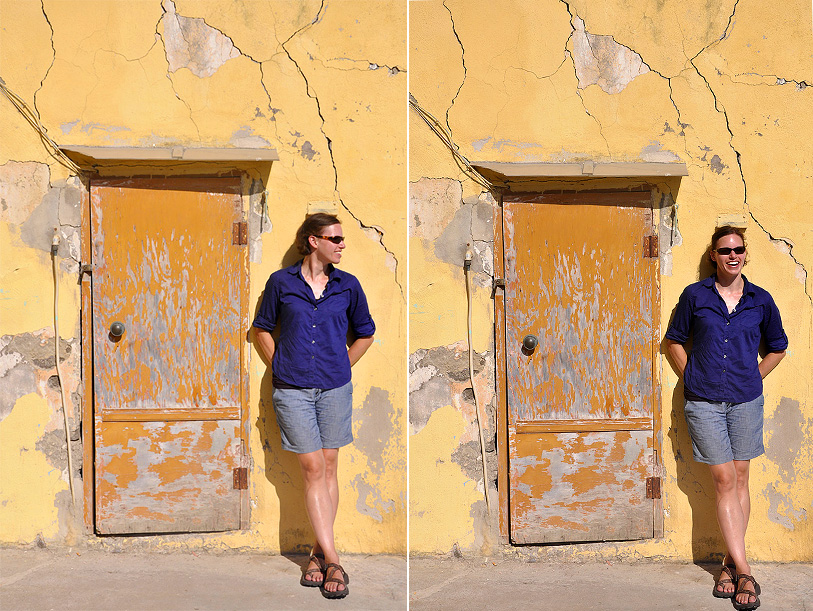 The talented Mrs. Ansorge.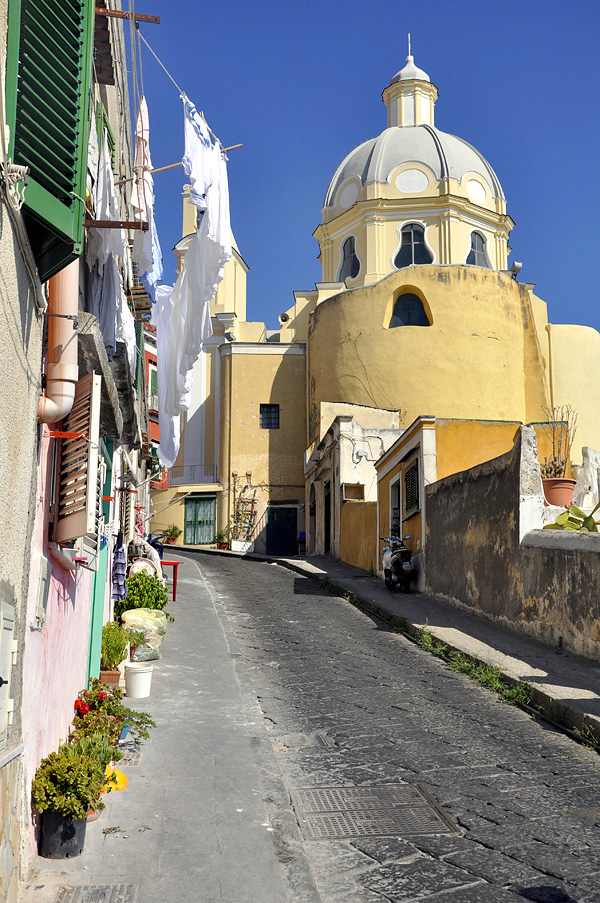 It was hotter than a pair of mice in a wool sock, but we took
a brief walk to the Western-most tip of the island.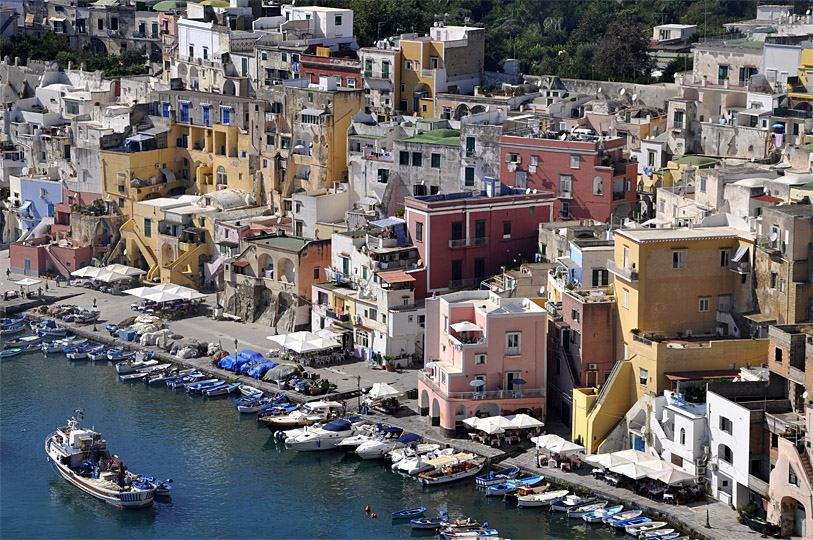 A sparkling view of the harbor.

[+] Enlarge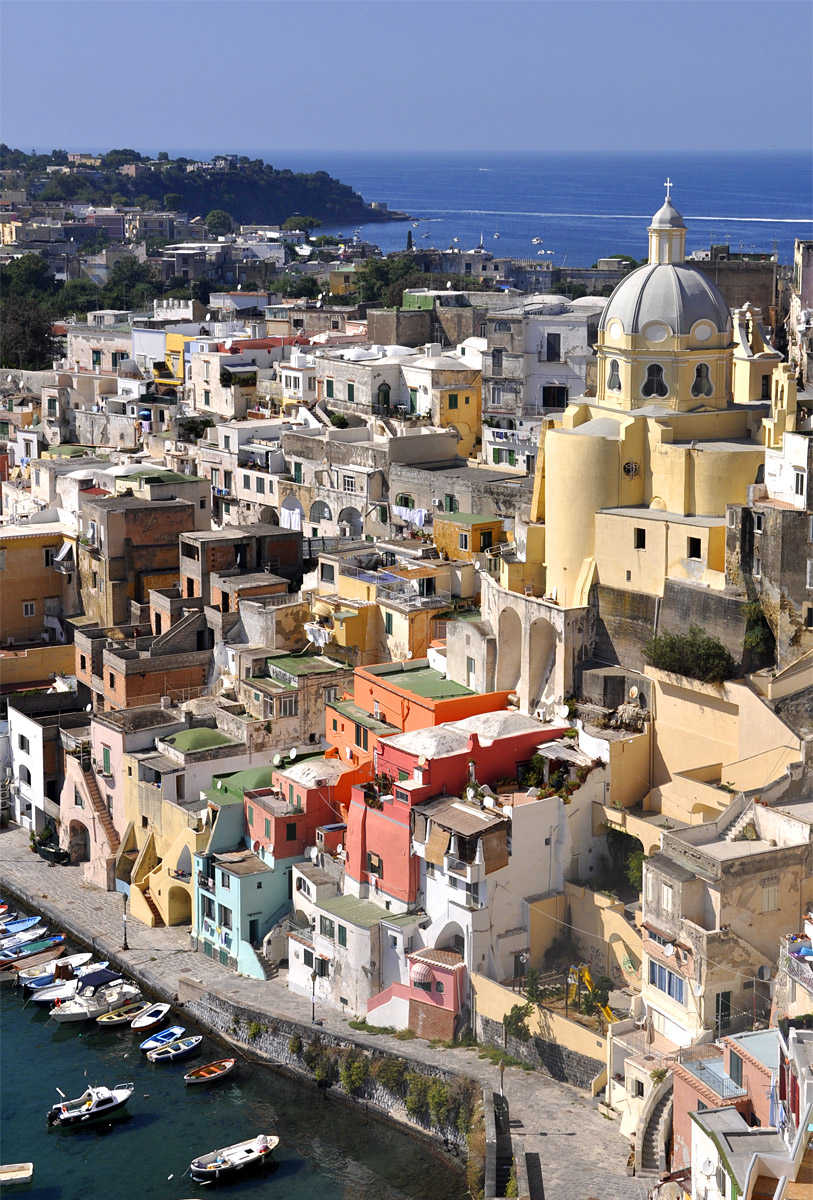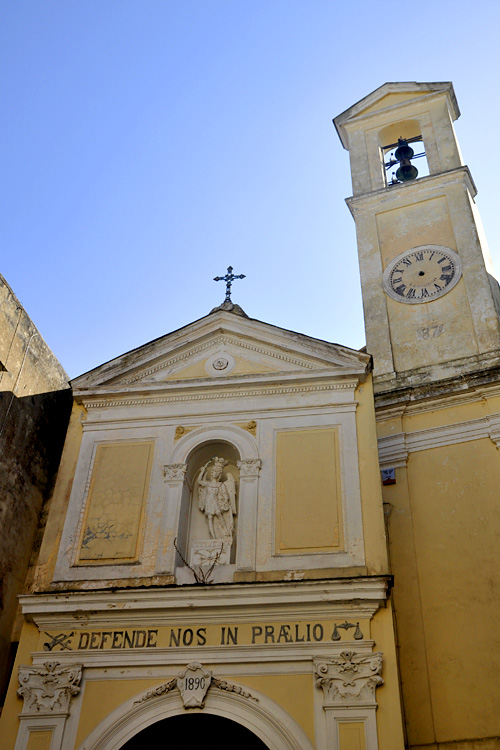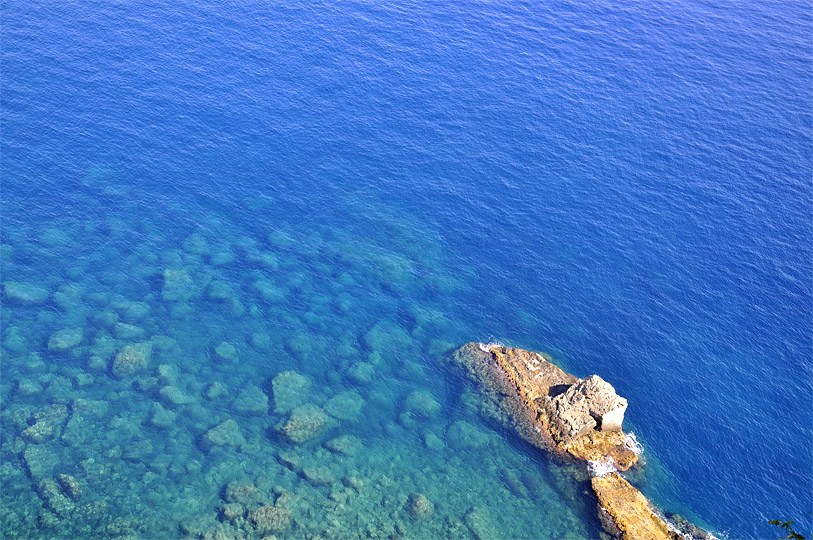 A view of the crystal-clear water below.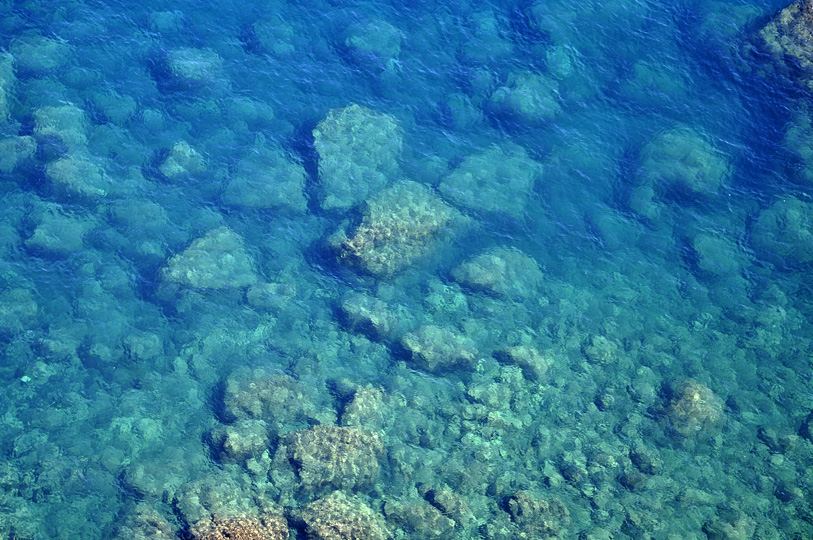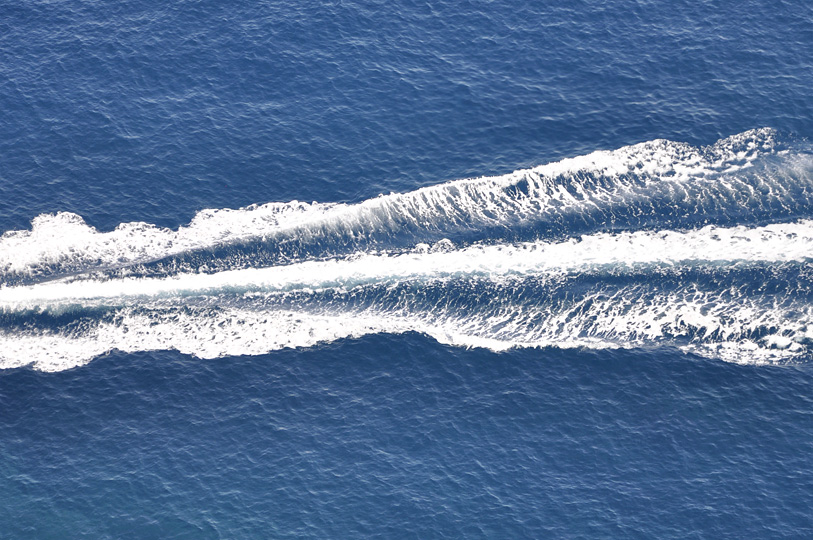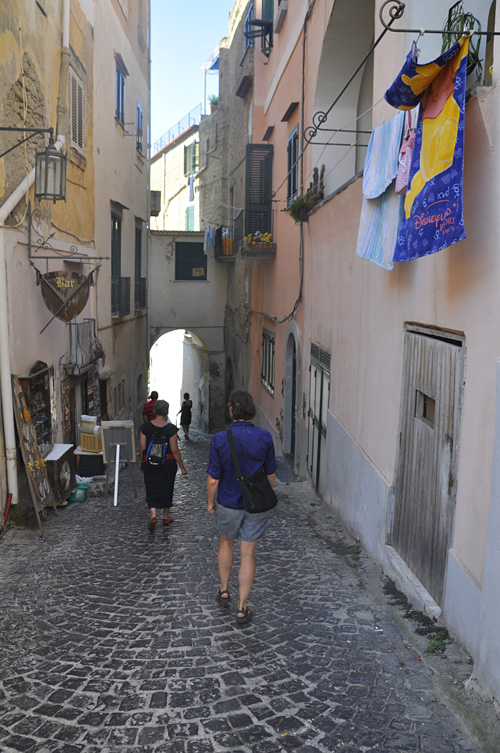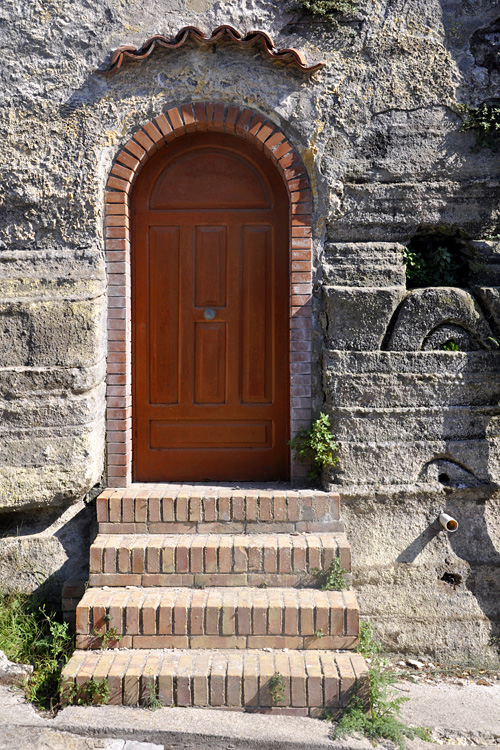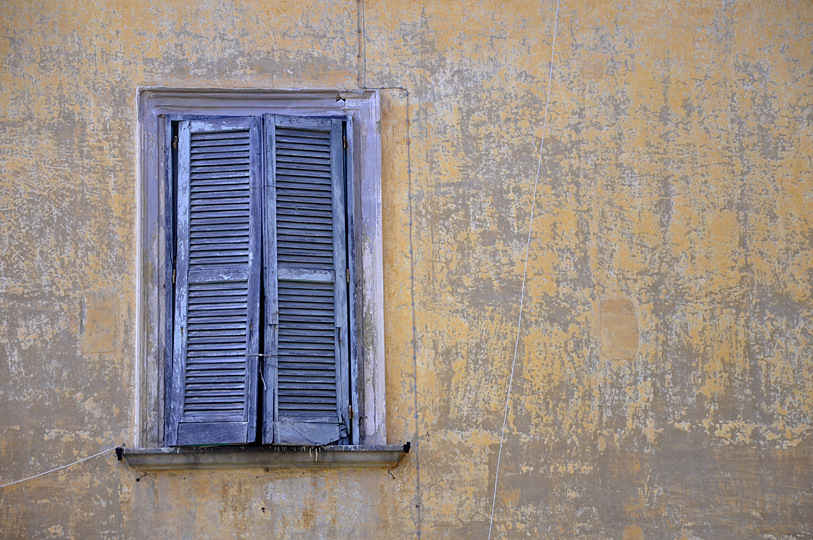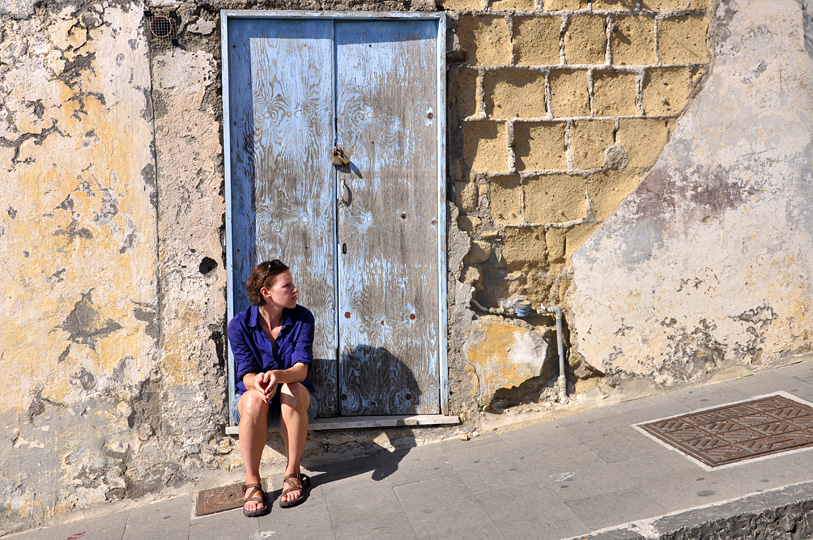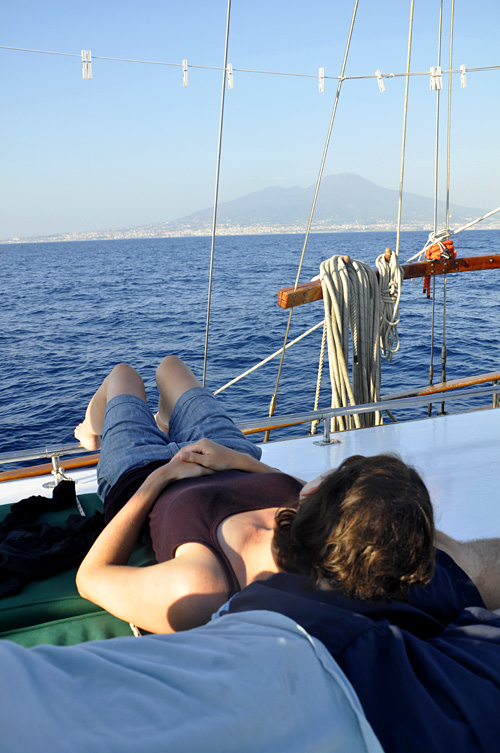 We say goodbye to Procida and take to the sea once more.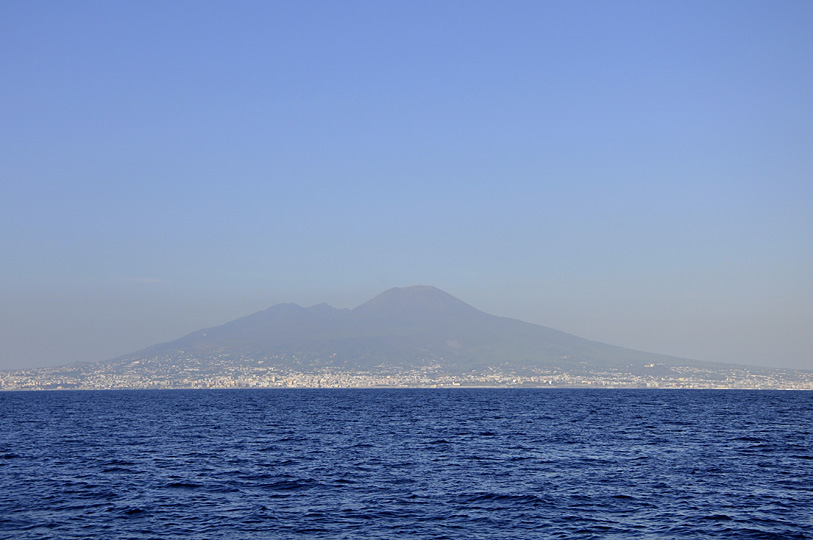 Mt. Vesuvius in the distance.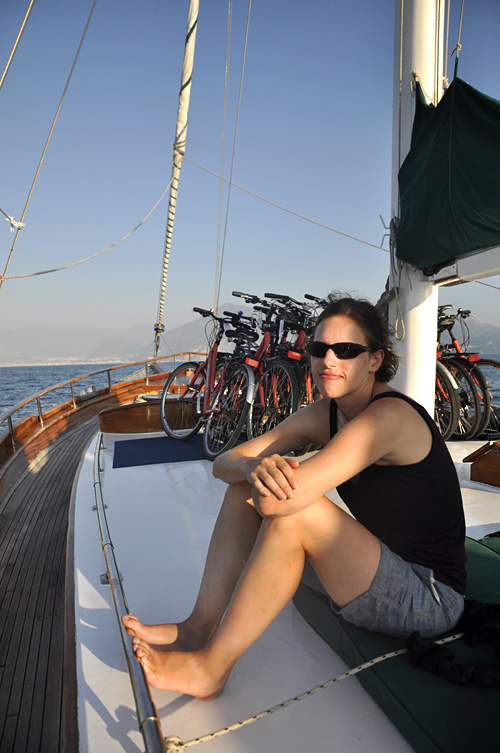 There's still room left on my camera's memory card so I use it.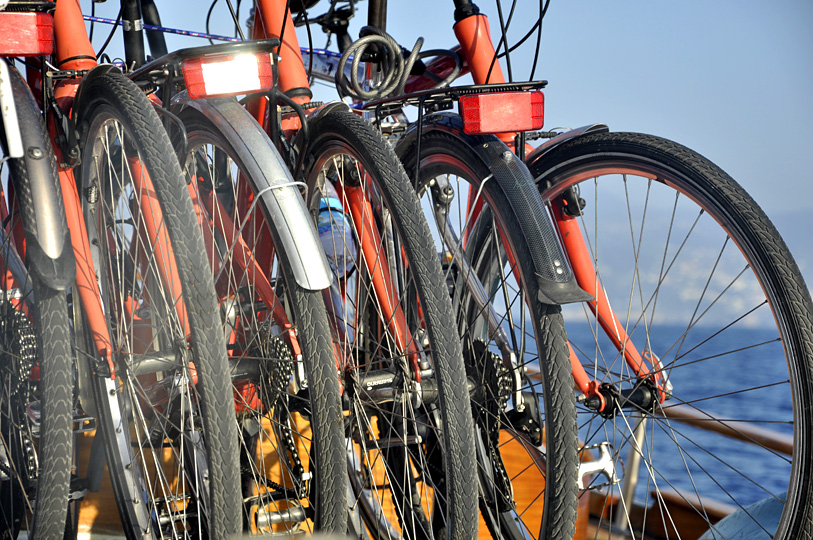 Hey, I don't know when I'll be on hanging out on a boat off the coast of Italy again!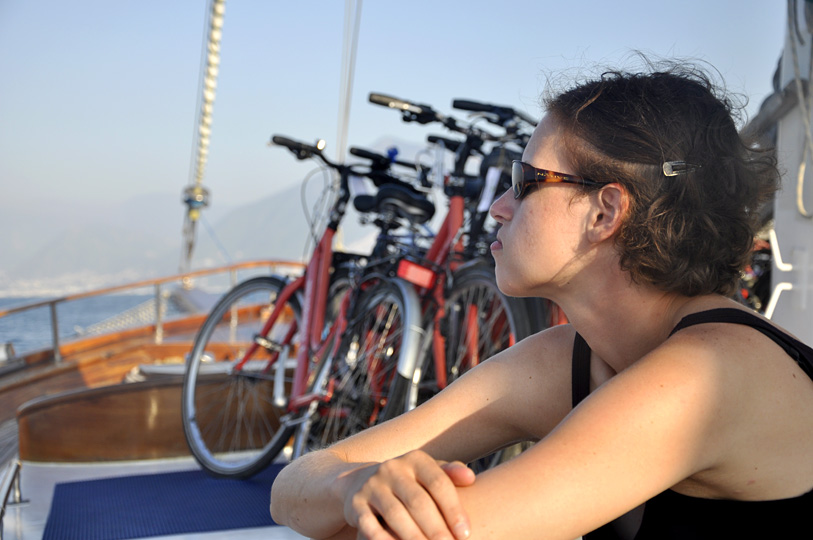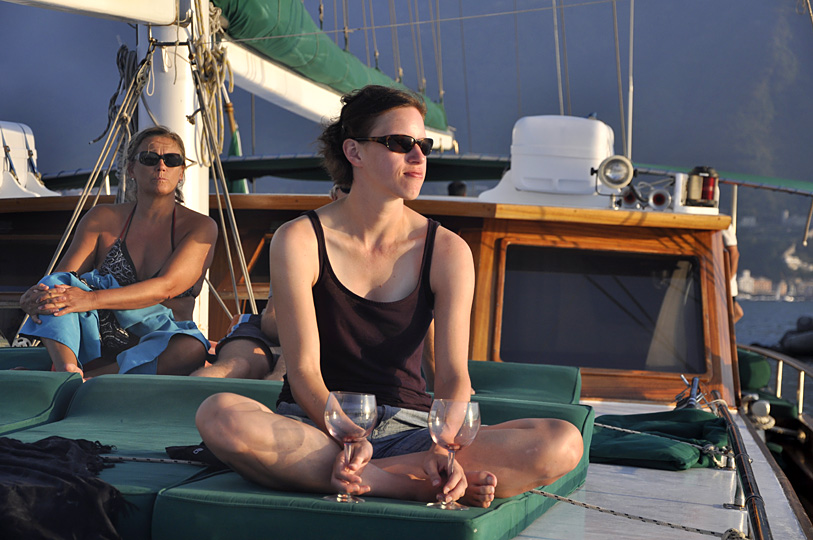 The sun begins to set as we near our harbor.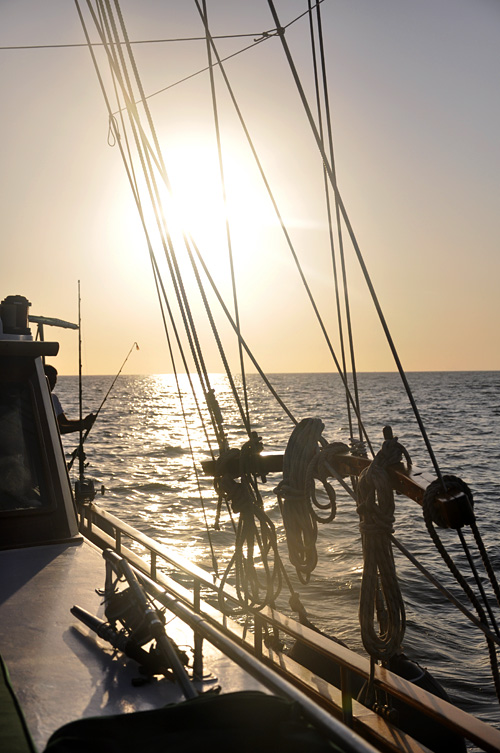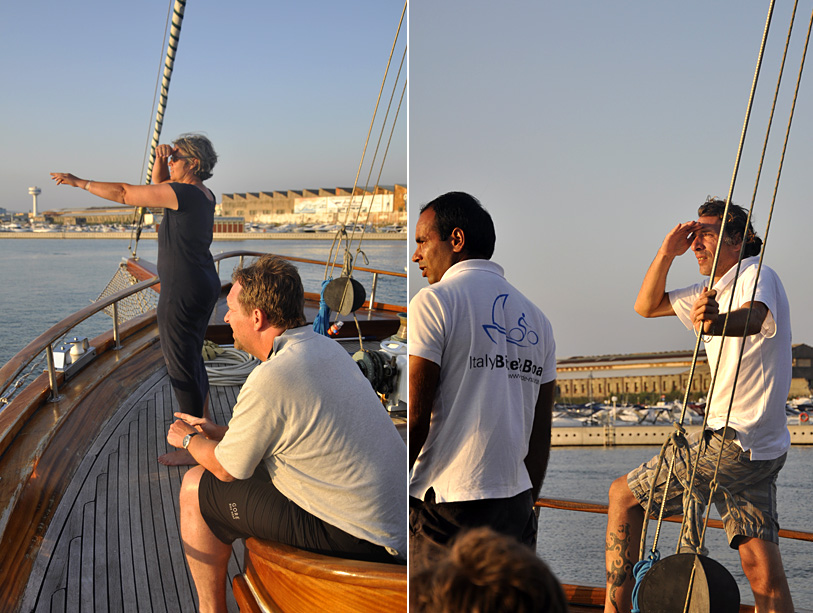 We all stop to bask in the glow of our final evening together.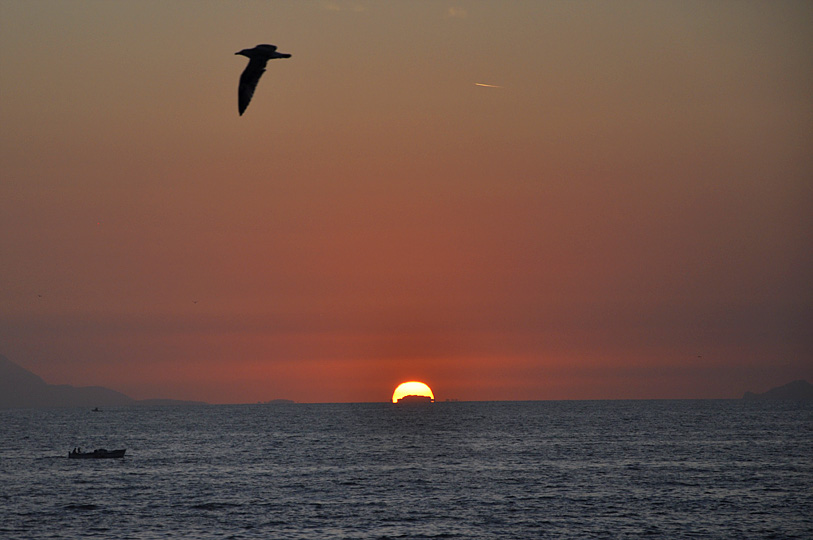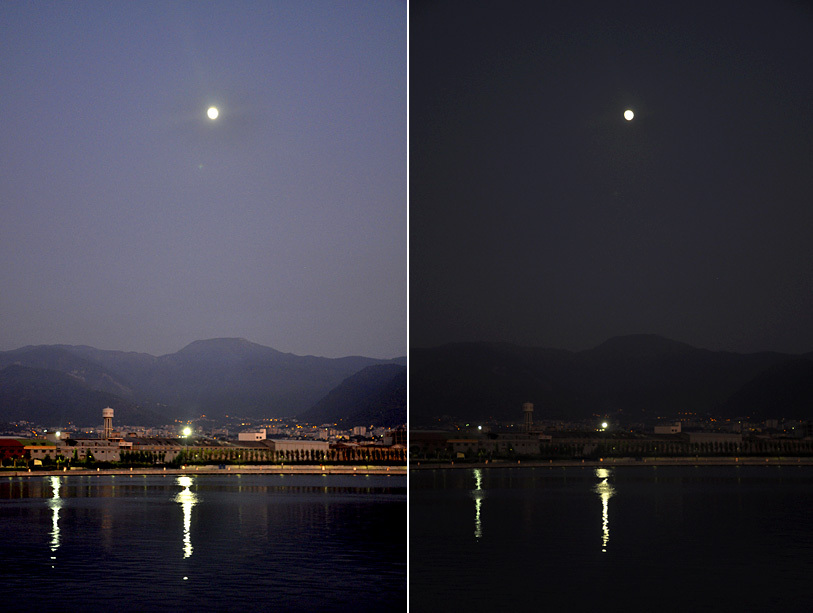 The moon shines bright over our sleeping harbor.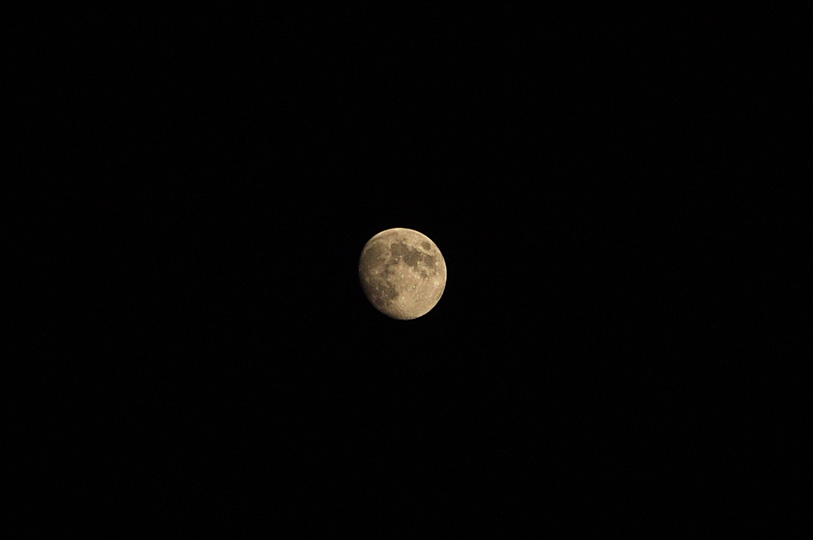 I was surprised by the visible clarity of the moon's surface.